30 of the Best Popcorn Recipes For Kids
In this yummy Popcorn Recipes collection, you will find easy and oh-so-delicious recipes you simply must try! Whether for family movie night or a children's party there is a little something for all ages.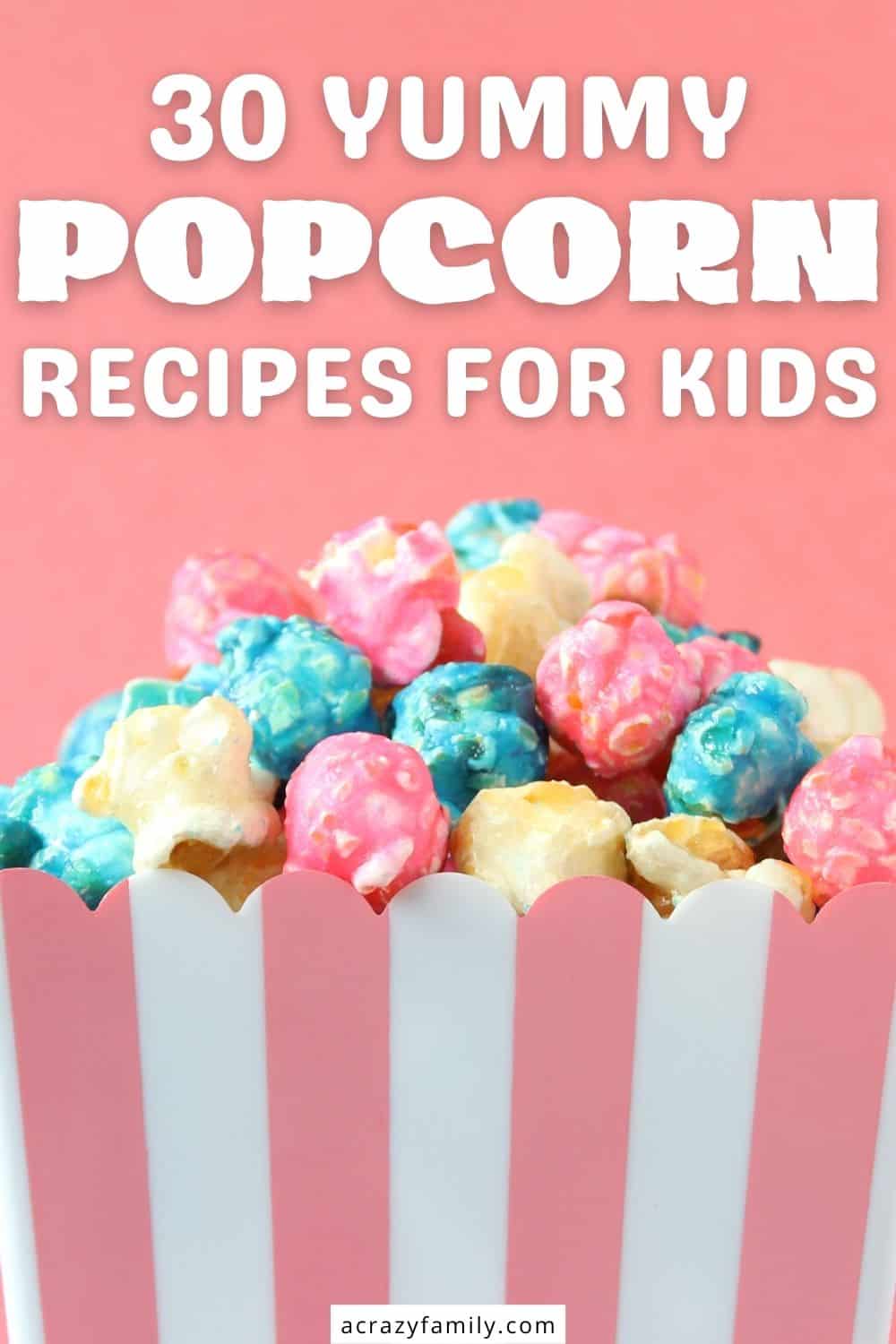 Best Popcorn Recipes For Kids
Popcorn is a great snack for kids and adults alike. It's healthy, affordable, and easy to make. Plus, there are endless possibilities for recipes. Here are some of our favorites. Enjoy!
Hello, I'm A Crazy Family!

A Crazy Family strives to be the go-to destination for modern, savvy moms. Our aim is to share great tips, good food, recommendations, and helpful info for smart, busy moms just like you!