15 Cool Summer Snacks For Hot Summer Days
By: Vickie | Updated: 22nd November 2022
Summer is here and it's hot outside! The best way to beat the heat is with a delicious snack. Here are 15 cool summer snacks for hot summer days: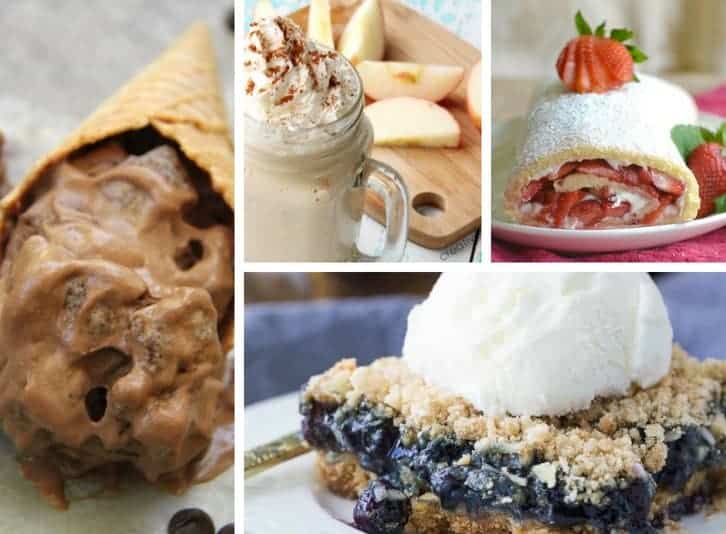 We all know that summer is a time for relaxing, spending time with friends and family, and of course enjoying the warm weather. But as much as we love summer there are some days when it's just too hot to do anything but stay in the air conditioning!
This blog post will help you keep cool this summer by providing 15 different snack ideas perfect for those hot summer afternoons!
Whether they're for your kids, or you want something healthy, easy, or sweet to enjoy on a hot summer's day. You'll find refreshing recipes that are perfect for on the go, for a party, or for a crowd. #10 is my sons' favorite summertime snack!
Everything from cool smoothies to homemade ice cream, this list has it all.
1. Apple Pie Smoothie | Creative Green Living
2. Vegan Fried Ice Cream Bombs | Strength & Sunshine
3. Very Berry Fruit Salsa | Finding Zest
4. Chocolate Puppy Chow Ice Cream | Smashed Peas and Carrots
5. Strawberry Jello Pie | Spaceships and Laser Beams
6. Strawberry Cheesecake Pie | Spaceships and Laser Beams
7. Cheesecake Dip | Dancing Through The Rain
8. Strawberry Roll | Creative Southern Home
9. Blueberry Crackle Cake | Simply Stacie
10. Whoopie Pies with Ice Cream | Organized 31
11. Coconut Fruit Bars | Jenns Blah Blah Blog
12. Brownie Strawberry Shortcake | Suburban Simplicity
13. Cotton Candy Ice Cream | A Cup Full of Sass
14. Rainbow Fruit Pizza | Sugar, Spice, and Family Life
15. Strawberry Shortcake in a Jar | Suburban Simplicity
Want More?
And if you liked these summer snacks, please share them on Pinterest!