10 Delicious Berry Ice Cream Recipes That You Need To Make
By: Vickie | Updated: 19th May 2023
Deliciously refreshing ice cream recipes to make at home and enjoy all summer long. Perfect for BBQs and summer parties in the garden. Grown-ups will love these berry ice creams as much as kids.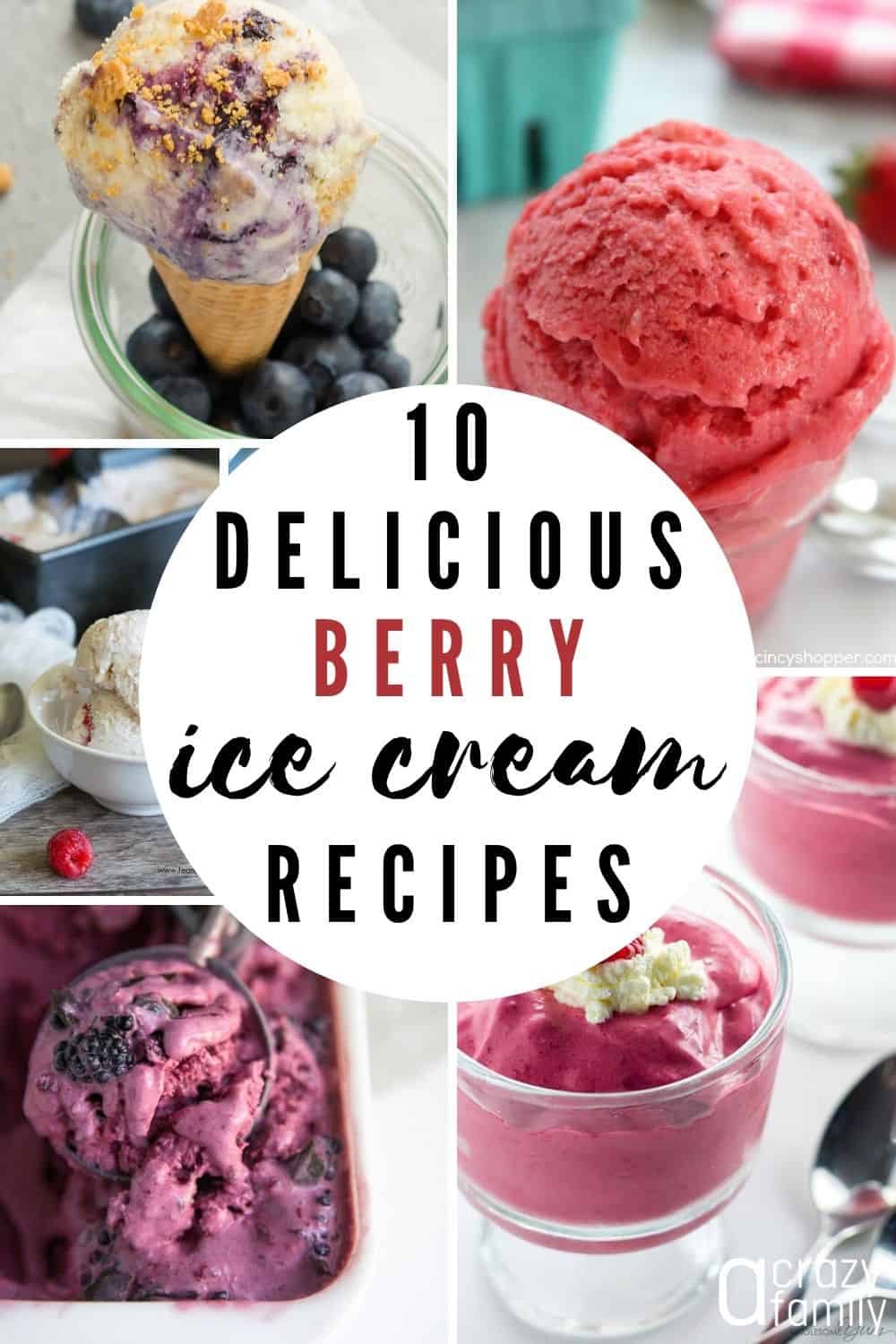 Recently, we've been enjoying some really hot days, and ice cream has been one of the things I'm reaching for regularly during the heat (not that I really need an excuse). And these berry ice cream recipes are a delicious treat that kids and adults alike can enjoy.
We've collected ten delicious very berry ice cream recipes so you can make your own at home; this way, you'll know exactly what's in it and what you're giving your family.
All these berry ice cream recipes are super yummy and sure to hit the spot on a hot day. But if you are like me, you will love to make them all year long!
Some of these ice creams go together quickly in a blender and don't require churning. So even if you don't have an ice cream maker you'll still be able to find something that will work for you.
And if you are looking for more delicious and easy treats for hot summer days, then you need to see these: Totally Cool Ice Cream Cake Recipes, Strawberry Spring Rolls, and 50+ Totally Delicious Strawberry Desserts.
Berry Ice Cream Recipes
Don't Forget to Pin for Later!