Delicious and Easy No-Churn Ice Cream Recipes to Beat the Summer Heat
Summer is here, and with it comes the desire for cool, creamy, and delicious treats. And nothing beats the heat like a scoop or two of homemade ice cream. And now you can Indulge in homemade ice cream without an ice cream maker with these easy no-churn ice cream recipes.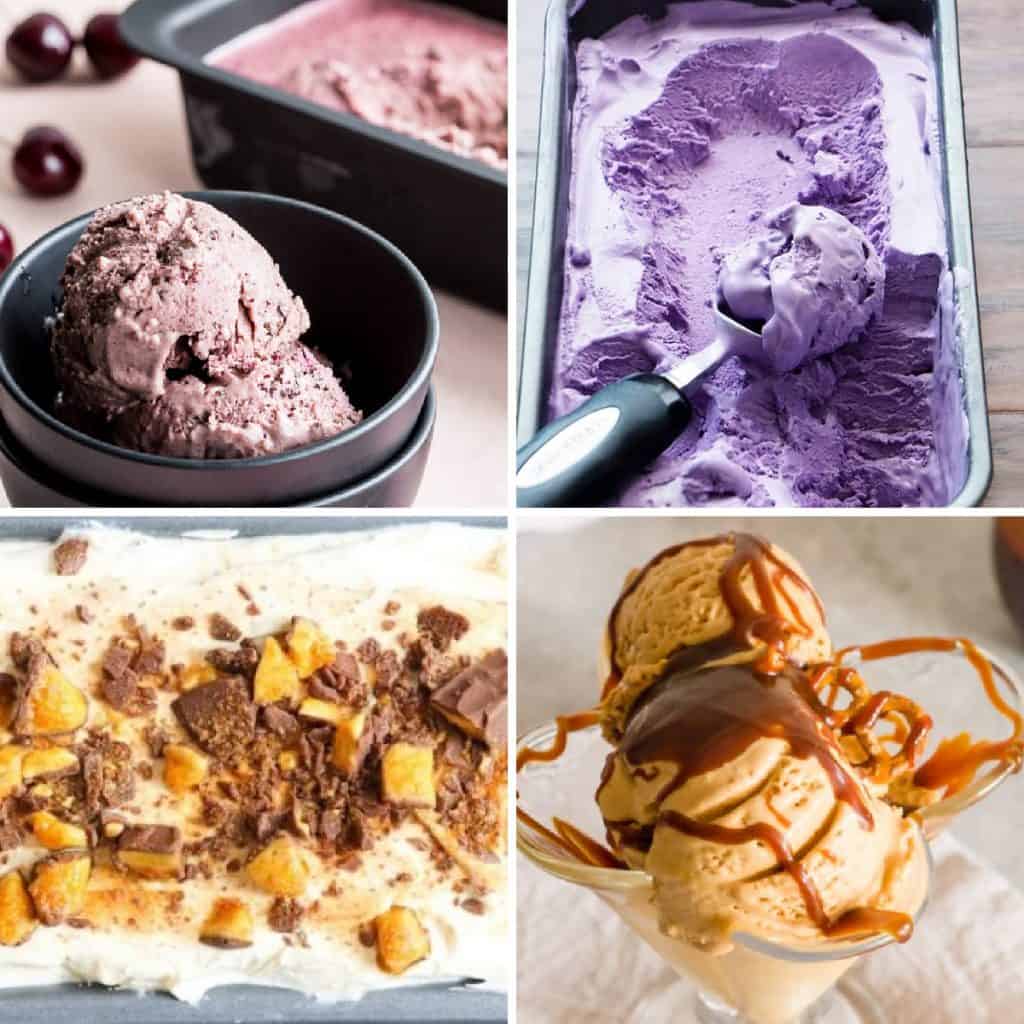 Whether you're a fan of classic vanilla, fruity sorbets, or indulgent chocolate fudge, there's something on this list for every ice cream lover.
What is No-Churn Ice Cream?
No-churn ice cream is a type of ice cream that is made without the use of an ice cream machine. Ingredients usually include heavy whipping cream, sweetened condensed milk, and flavorings of your choice.
No Churn Ice Cream in 5 Simple Steps
Add heavy cream to a large bowl or the bowl of a stand mixer, and whip until stiff peaks form.
Add the sweetened condensed milk to the bowl, and mix until combined.
Add any flavorings or mix-ins.
Pour the mixture into a freezer-safe container and freeze for 6 hours or overnight until set.
When ready to serve, take it out of the freezer and let it thaw for 5-10 minutes. Scoop the ice cream into cones or dishes and enjoy!
Customize with Add-Ins and Flavorings
No-churn ice cream is easy to customize with a variety of add-ins and flavorings. Here are some ideas to get you started:
Chocolate chips or chunks
Fresh fruits, such as strawberries or raspberries
Crushed candy bars
Caramel sauce or chocolate sauce
Cookie crumbs (such as Oreos)
Flavoring extracts, such as mint, almond, or orange
Instant coffee powder or cocoa powder for a mocha flavor
Booze, such as Baileys Irish Cream or Kahlua
Have fun experimenting with your favorite flavors. Enjoy!
How To Store No Churn Ice Cream
Store in an airtight container and keep it in the freezer. No churn ice cream will keep well in the freezer for up to 2 weeks.
No Churn Ice Cream Recipes
Whether you're hosting a BBQ party, taking a break from the heat, or satisfying your sweet tooth, these easy no-churn ice cream recipes make for the perfect homemade treats.
So go ahead, experiment with different flavors, and let your creativity shine through. Making ice cream at home has never been easier or more delicious.