21 Mouth-Watering Recipes with Grapes
Grapes are one of nature's sweetest treats. Sweet, juicy, and delightfully crunchy, grapes are perfect in salads, desserts, and much more. Here are 21 recipes to help you make the most of these delicious fruits.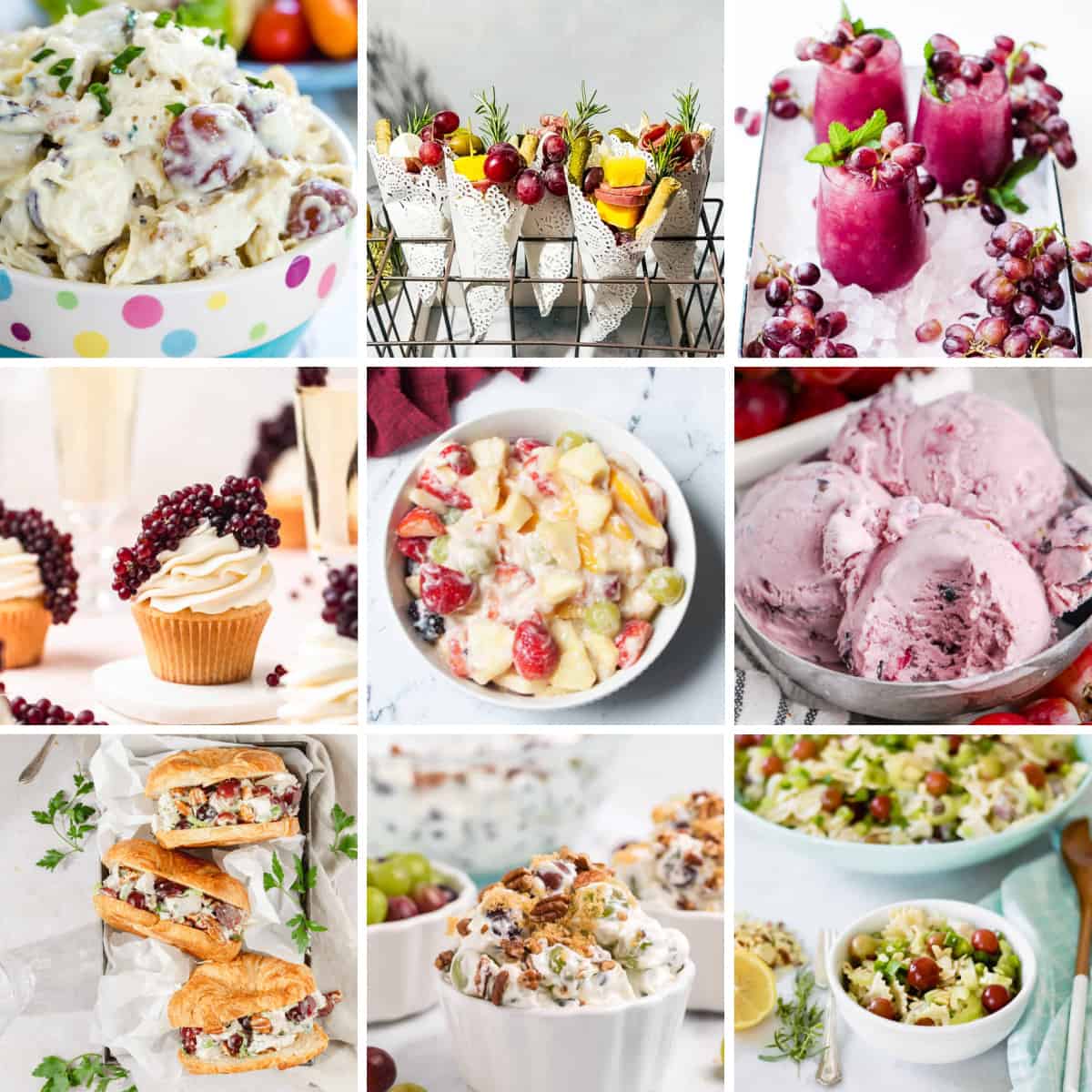 Tasty Recipes With Grapes
Whatever the season or occasion, grapes can be used to add flavor, texture, and color to meals and snacks.

If you're searching for new ways to include this delightful fruit, this selection of salads, summer desserts, and salty bites will have you enjoying all the delicious fruit.
Grapes are incredibly versatile, so don't be afraid to get creative. Here are a few of our favorite ways to enjoy this delicious fruit:
Adding grapes to salads for a burst of flavor and texture.
Freezing grapes to enjoy as a cool treat.
Tossing some grapes in sugar and baking for a simple dessert.
Adding some sliced grapes to your favorite sandwich or wrap.
What's your favorite recipe for grapes? Check out these, and maybe you'll even find a new favorite!
More Fruity Favorites
If you're still looking for ideas and haven't found anything above that works, here are some more delicious fruity recipes!