Nourish your skin back to a silky smooth glow with these easy DIY sugar scrub bars. These lovely scrub bars will gently exfoliate and soften your skin. Make them for yourself, and even gift them to friends with my easy tutorial below.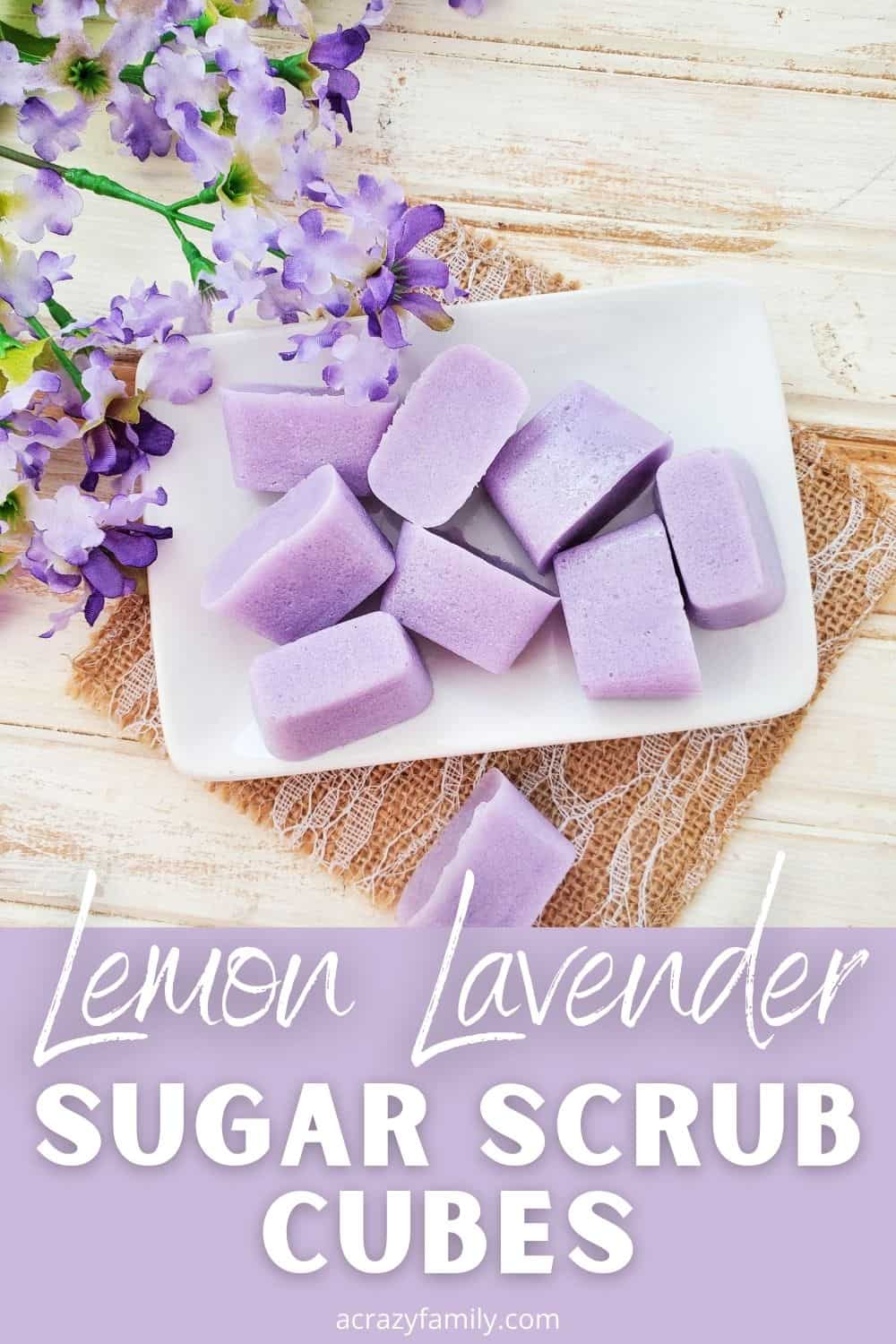 We all know that lavender and lemon are soothing, calming scents. They promote relaxation in both the body and mind.
As well as being a spa-like experience for your skin, these sugar scrub cubes make great gifts too! All you need is some basic ingredients and 5 minutes to spare before they're ready to use (or give). So go on – indulge yourself
These lovely little exfoliating bars are going to leave your skin feeling smooth and moisturized, as well as smelling amazing. So why not make a big batch and keep them on hand for whenever you need a quick self-treat?
Like most sugar scrubs, these should last up to 12 months when stored in a cool, dark place.
The next time you have a few minutes to spare – grab the ingredients, then follow the instructions below. You'll have yourself a lovely little bath treat in no time!
Lemon Lavender Sugar Scrub Cubes
SUPPLIES NEEDED: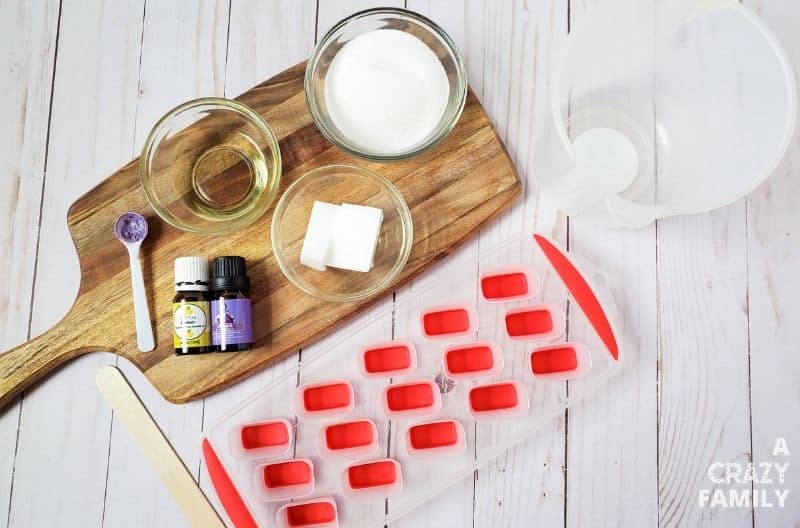 How To Make Lemon Lavender Sugar Scrub Cubes:
Add soap base to the measuring cup and heat for 30 seconds in the microwave. Stir well.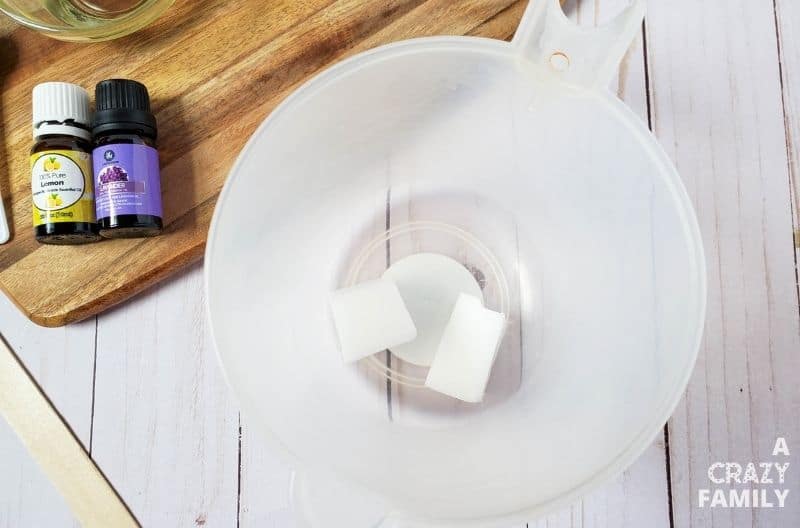 Add the sweet almond oil, sugar, and mica powder. Stir well.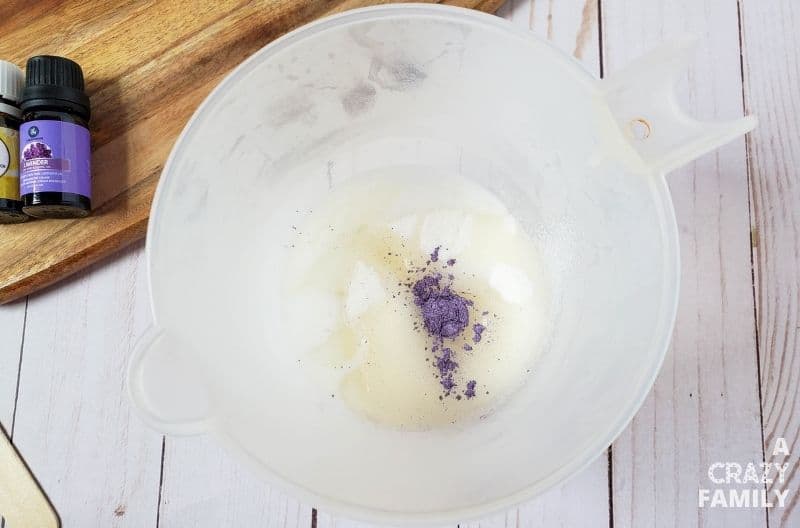 Heat for an additional 15 seconds, then add your essential oils. Stir well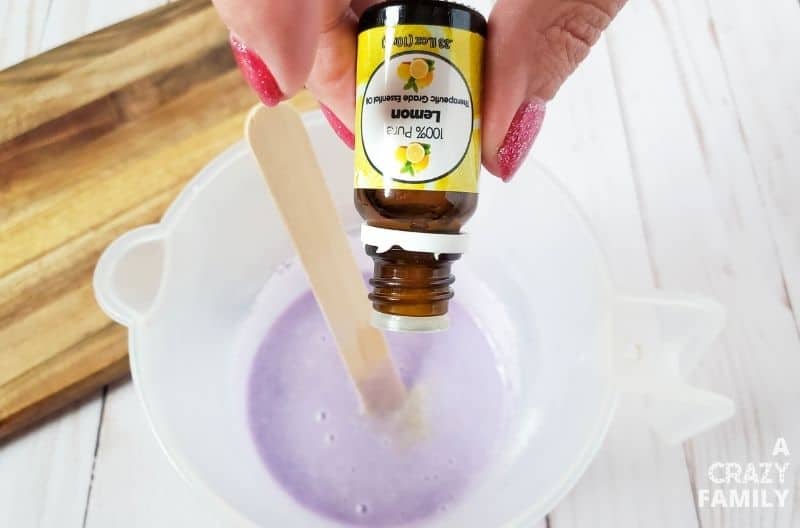 Pour into mold.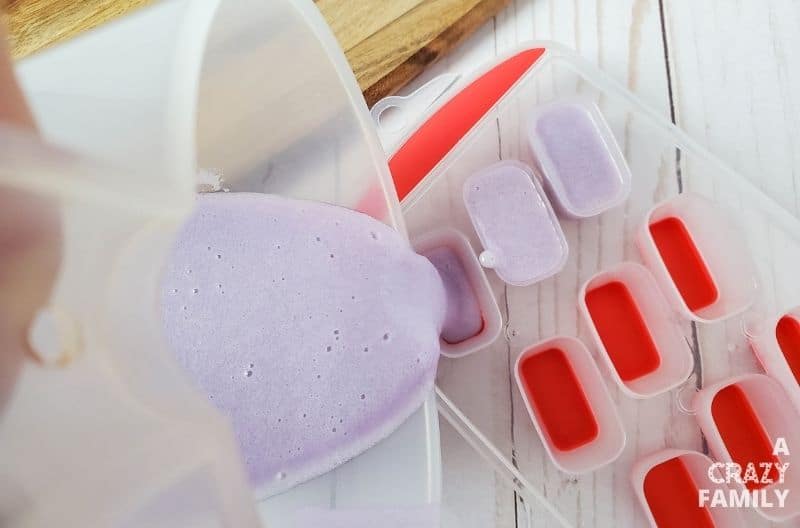 Let set for about 30 minutes. Remove from mold and store in an airtight container.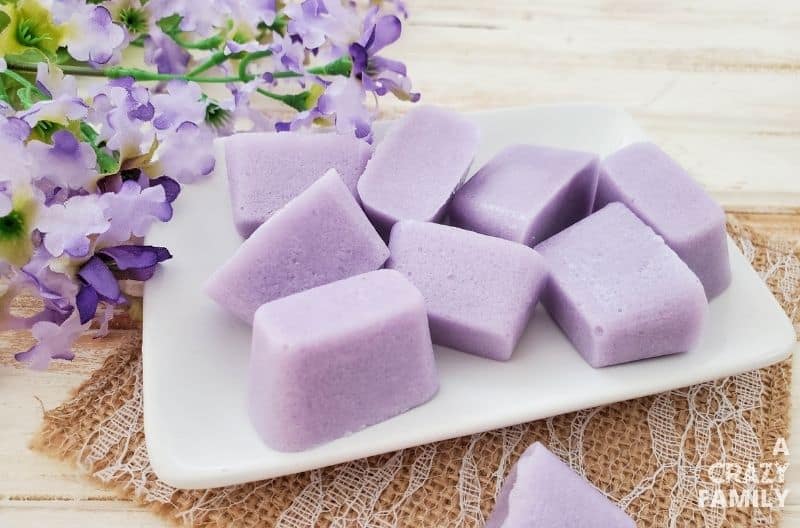 PRINT THIS EASY DIY Sugar Scrub Cubes RECIPE!
Pin it for later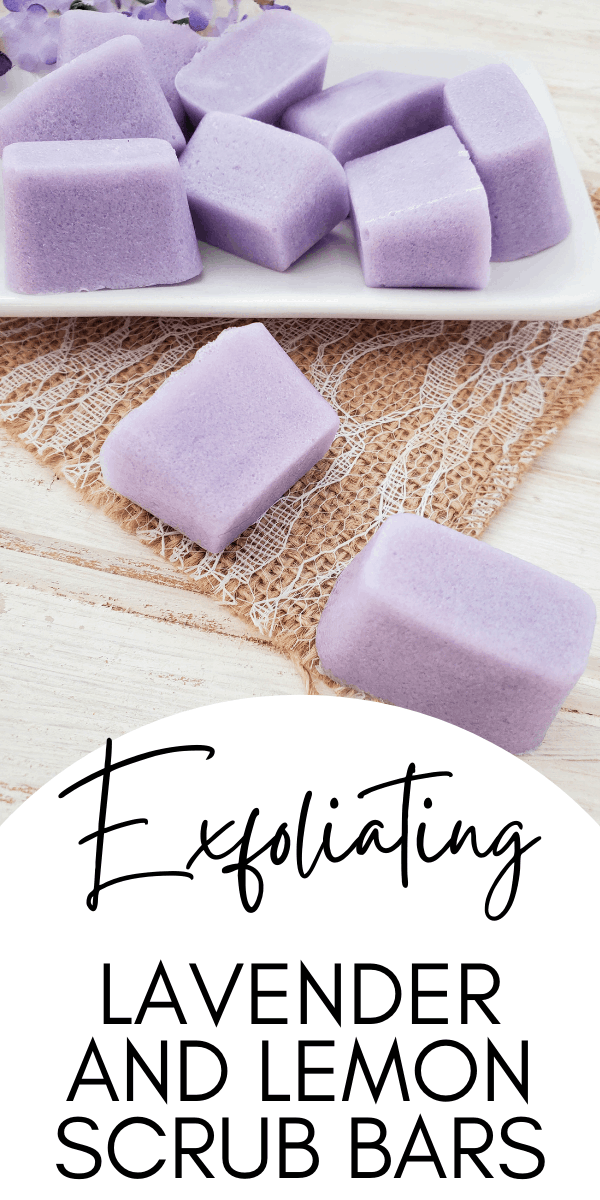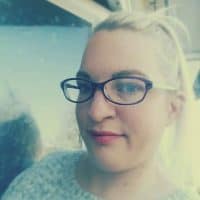 Vickie Louise is the Founder and Editor-in-Chief of A Crazy Family. She is a stay at home mom of a little boy with a big personality. After having her son, she realized how important it is for moms to take care of themselves, physically and mentally. Vickie believes in the power of using social media and her online presence for good and is thrilled to provide you with a space to celebrate all that is awesome (and a little crazy) in the world.