Do you have a bag of tater tots sitting in the freezer? I have the perfect meal for you to make.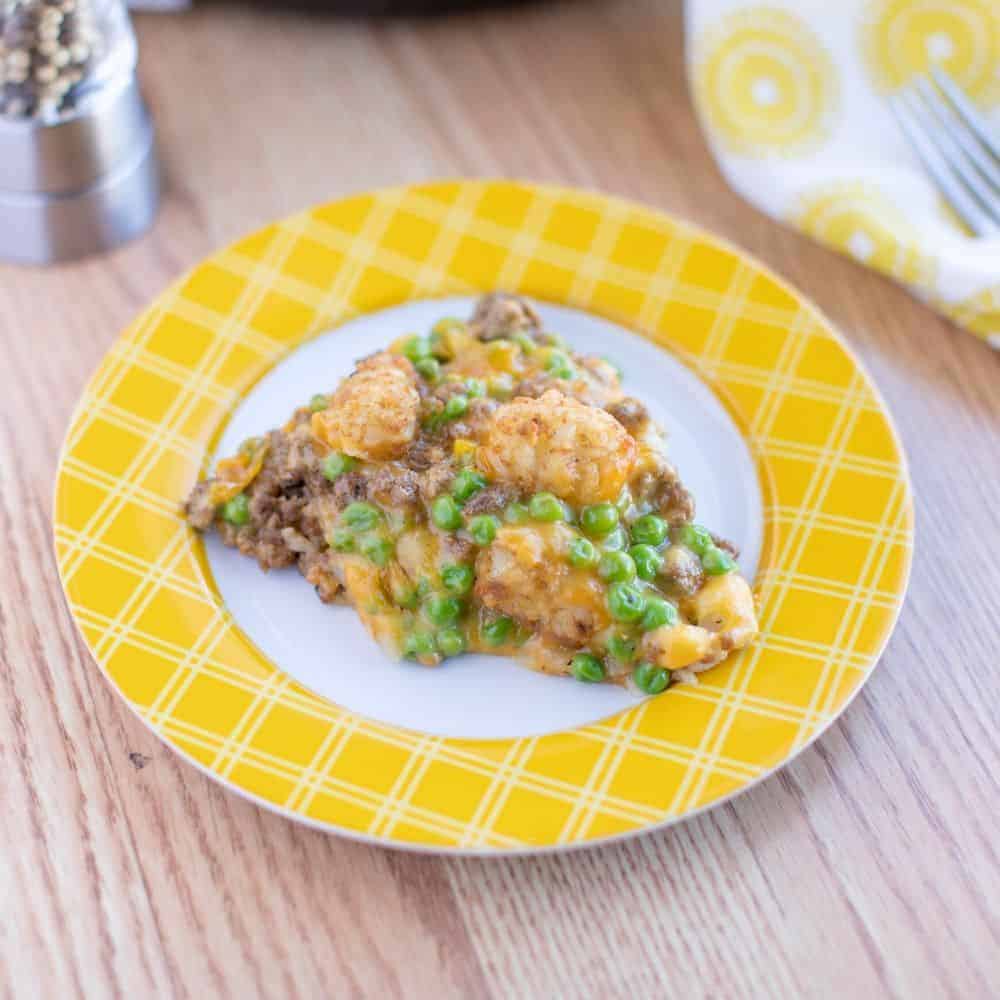 Cast Iron Skillet Cheesy Tater Tot Casserole is the ideal busy weekday dinner. With a few ingredients and a little time, you can give your family a nice home-cooked meal.
If your family loves tater tots and they love cheese, then there isn't much to not like about this casserole. For years, casseroles have been feeding families! You can make a casserole and feed a whole bunch of people for a reasonable price. Keep reading to discover more about this amazing meal!
Cast Iron Skillet Cheesy Tater Tot Casserole
I don't think people understand how amazing it is to cook with your cast iron. When I cook with my cast iron, the food always comes out so much better! The tater tots get nice and crispy and everything just tastes so delicious.

The way the cheese melts into the other ingredients is amazing. Once you bit into this Cast Iron Skillet Cheesy Tater Tot Casserole it's bound to become a family favorite. Little kids, big kids, and adults seem to enjoy this casserole. It's simple, yet very satisfying.
Cooking with a Cast Iron Skillet
A hundred years ago, everyone cooked with a cast-iron skillet. However, that has changed over time. It's time to bring those cast iron skillets back into the home with recipes like this! You can take a cast-iron skillet and make a lot of different meals with it, starting with this casserole.
You shouldn't be intimidated by cast iron skillets. With a little seasoning, these skillets are amazing to cook in. You'll discover cast iron skillets are one of the easiest tools to have in your kitchen. Sure, there are some amazing kitchen gadgets out there these days, but nothing will ever take the place of a cast-iron skillet.
Great Family Dish
When I make Cast Iron Skillet Cheesy Tater Tot Casserole in my family, I think it's a favorite because it's quick and easy. After a long and busy day, I don't always want to spend a ton of time in the kitchen cooking.

This meal fills everyone up, but it also ensures I can spend extra time with my kids. Life is too short but eating around the table is important for our family. Casseroles like this ensure our family gets to eat well and also spend time together. It's a win-win for everyone.
What to Serve with Cheesy Tater Tot Casserole?
Knowing what to serve with a casserole can be a little tough. When it comes to this casserole, I love to saute any veggies we have on hand. I'll also serve fresh fruit with it. Fresh fruit and sauteed veggies seem to help balance the meal a little more!
The kids can pick and choose which veggies or fruits to serve, which also makes it fun for them.
Encouraging kids to help out in the kitchen is something they will thank you for later.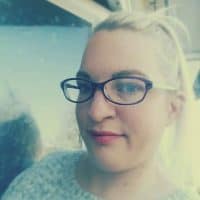 Vickie Louise is the Founder and Editor-in-Chief of A Crazy Family. She is a stay at home mom of a little boy with a big personality. After having her son, she realized how important it is for moms to take care of themselves, physically and mentally. Vickie believes in the power of using social media and her online presence for good and is thrilled to provide you with a space to celebrate all that is awesome (and a little crazy) in the world.