Cool Down with Boozy Popsicles For Grownups
This post and its photos may contain affiliate links. As an Amazon associate, I earn from qualifying purchases.
These tasty, ice-cold adults-only popsicles are perfect for hot summer days or for beating the heat after a long day at work. Try a Cosmo, Mojito, Sangria, or even a White Russian.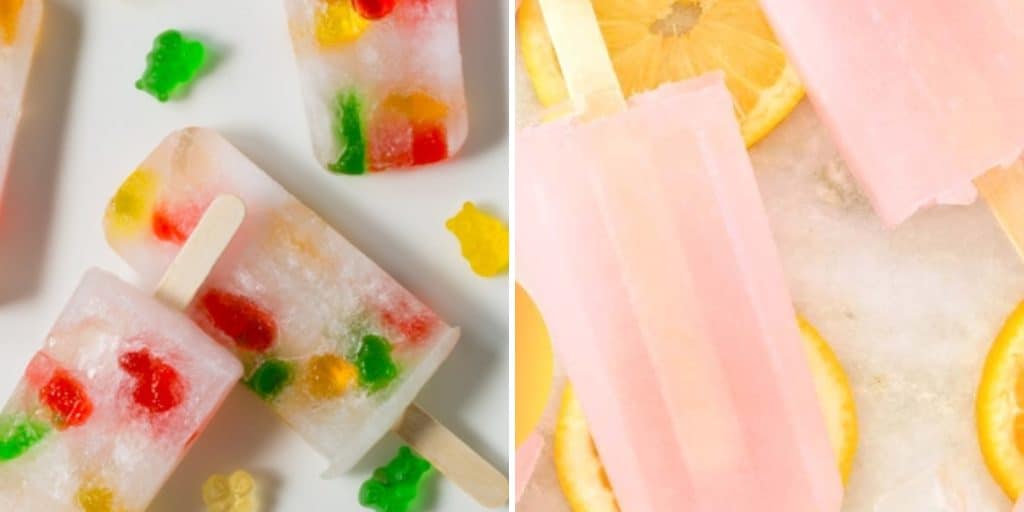 Boozy popsicles. Aren't they the best idea ever? During the summer, I love to spend some time simply relaxing in the backyard. Soaking up the warmth with a good book and something cold to drink.
This summer, instead of sitting outside with a glass of wine you can now have your wine and eat it, too! Or an ice-cold Cosmo, Mojito, Sangria, or even a White Russian.
Whether you want to call them alcoholic popsicles, adult ice pops, or poptails, these frozen boozy popsicles are perfect for a summer party or anytime!
Also, when entertaining a group of adults, I love to be able to whip up fun recipes like these to impress my guests.
How To Make Poptails
Making "poptails" (or shotsicles) is super simple, just mix all the ingredients in any recipe below together, pour it into a popsicle mold, and then pop 'em in the freezer!
Shotsicle Recipes
Below are our favorite frozen alcoholic shotsicle recipes that are not only easy, but they're also super FUN and delicious too!
Peach Wine Pops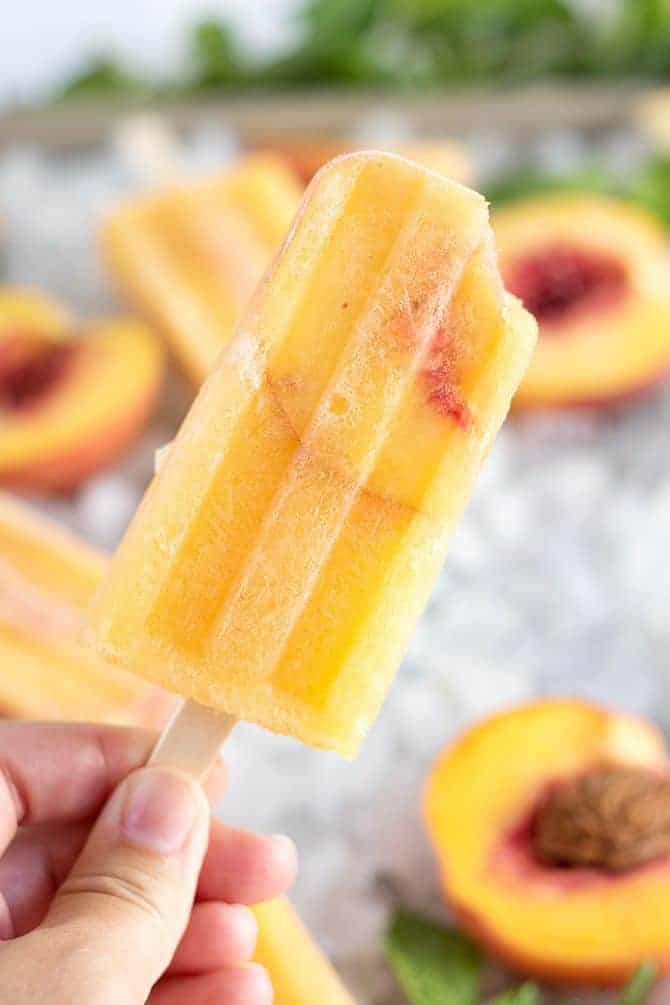 Try this fun FROZEN twist on your traditional sangria or a wine cocktail. Get the recipe here
Prosecco Popsicles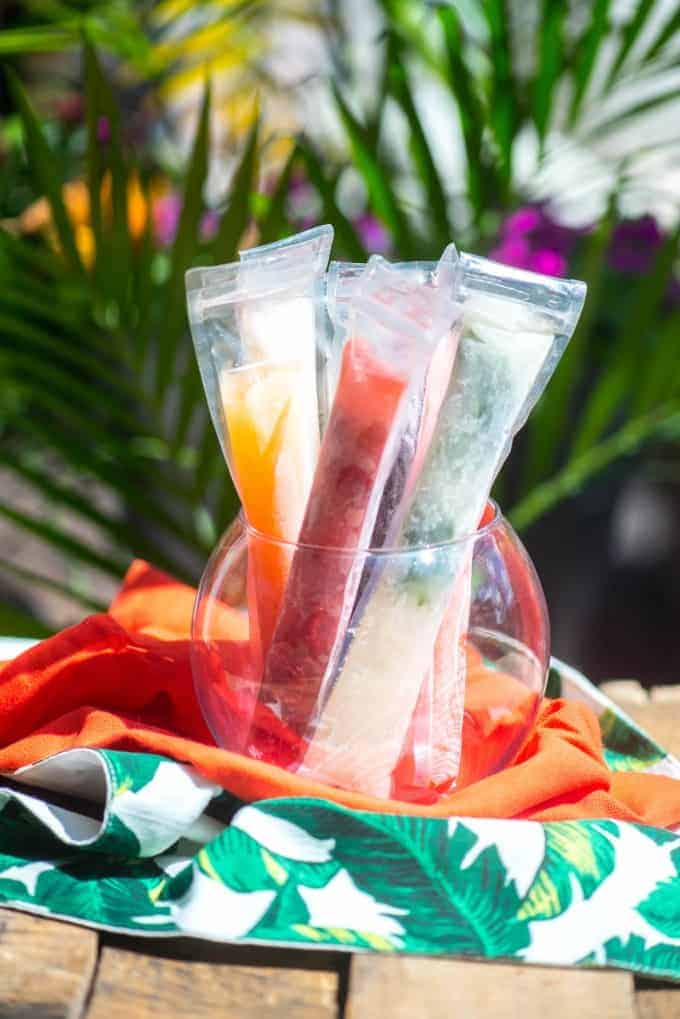 These Prosecco Popsicles are the perfect way to cool off and relax with friends. Get the recipe here.
Gummy Bear Vodka Popsicles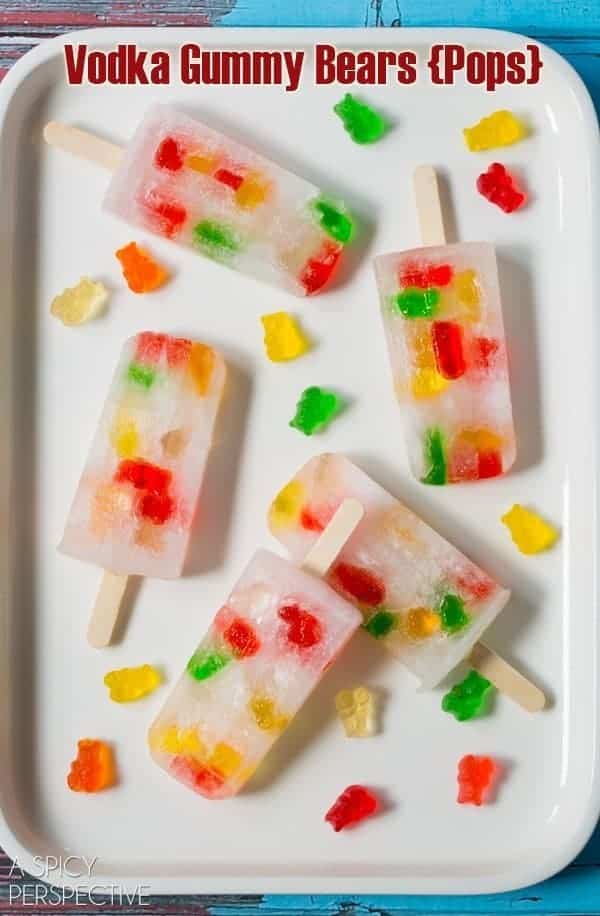 Layered into sparkling freezer pops these gummy bears are almost too good to be true. Get the recipe here.
Pina Colada Popsicles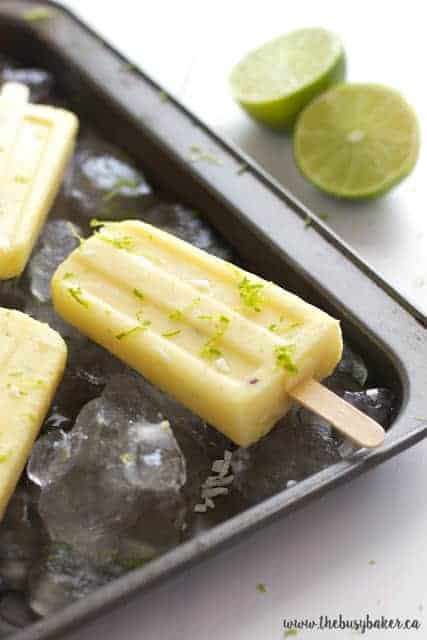 Inspired by everybody's favorite tropical cocktail, they're packed with fresh pineapple, coconut, and lime, and they're a great way to cool off this summer! Get the recipe here.
Irish Coffee Popsicles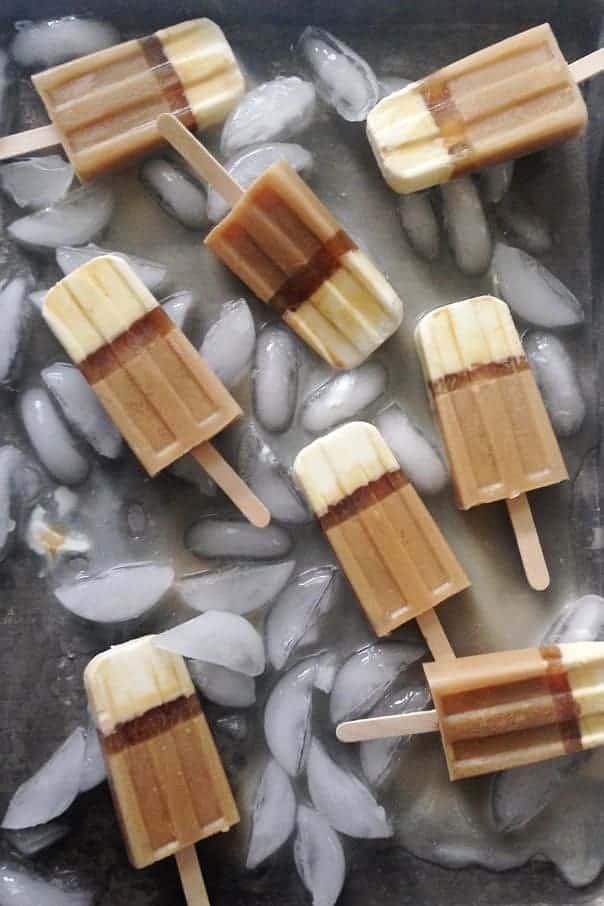 Irish Coffee Popsicles are a layered frozen coffee treat that's equal parts creamy and boozy! Get the recipe here.
Cherry Amaretto Popsicles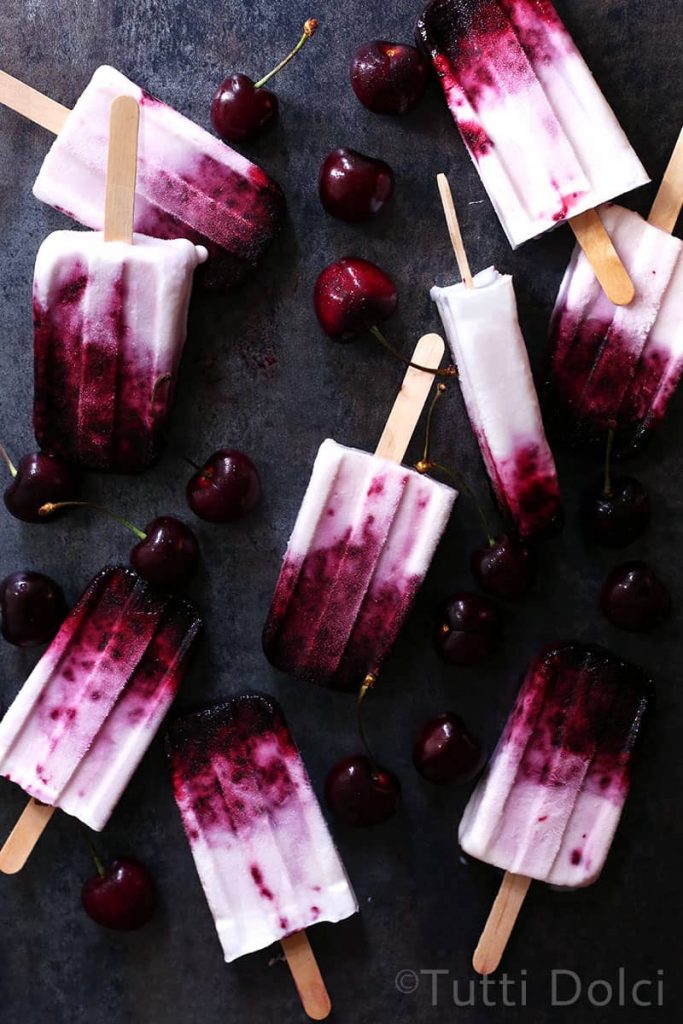 Sweet and creamy, these are absolute dream pops – Definitely summer on a stick! Get the recipe here.
Strawberry Lemonade Vodka Popsicles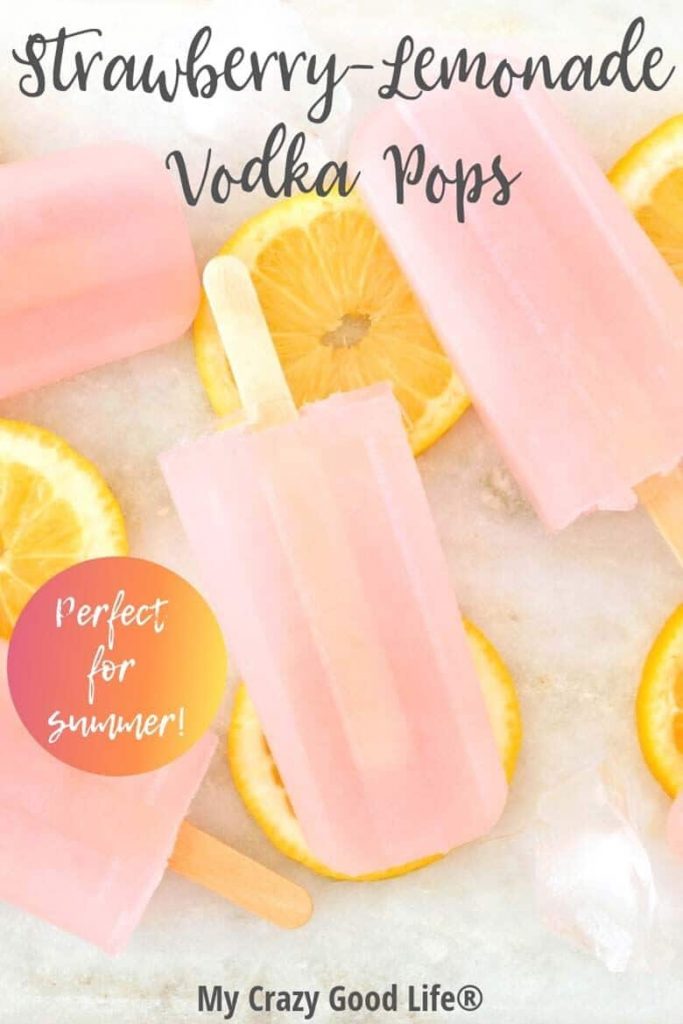 Yum! Strawberry Lemonade! These adult popsicles also have vodka in them. Get the recipe here.
Boozy Firecracker Popsicles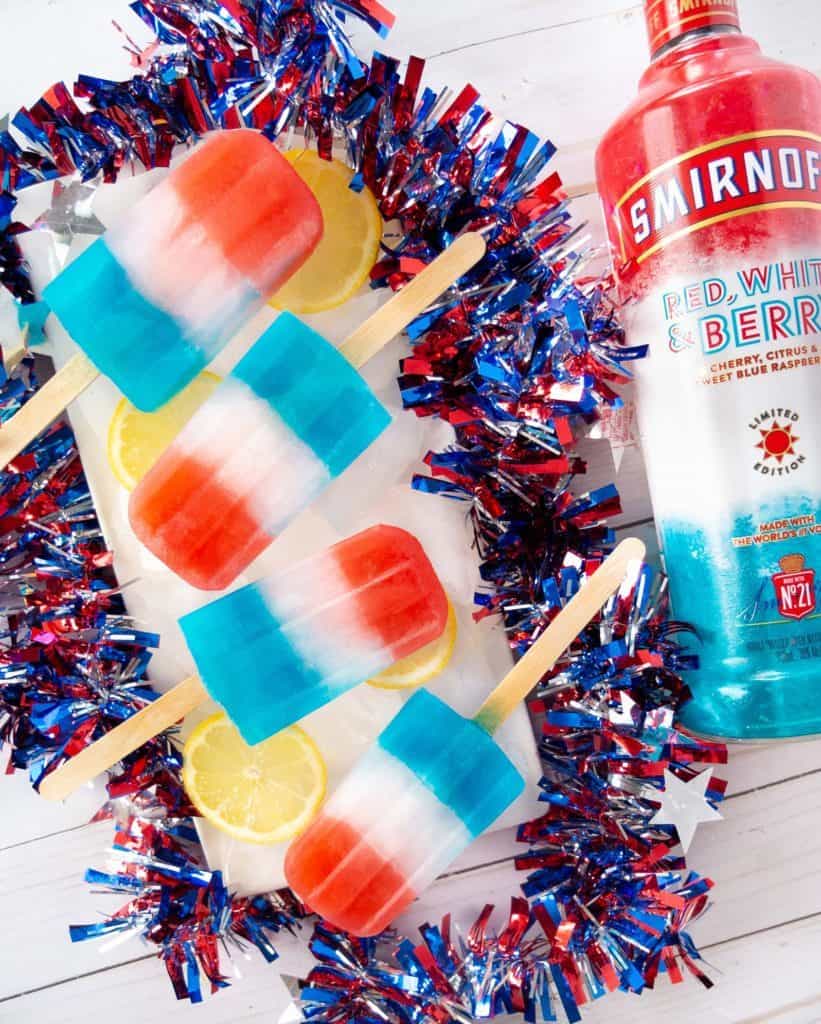 Want a fun 4th of July party idea for the adults? Make these red, white and blue popsicles! Get the recipe here.
WHAT'S NEXT?
You may also enjoy these cocktails on A Crazy Family –
DON'T FORGET TO PIN THIS POST FOR LATER!