Mother Son Date Ideas To Strengthen Your Relationship
By: A Crazy Family | Updated: 26th June 2023
Build a strong relationship with your son while making him feel special at the same time, by trying a few of these mother-son dates.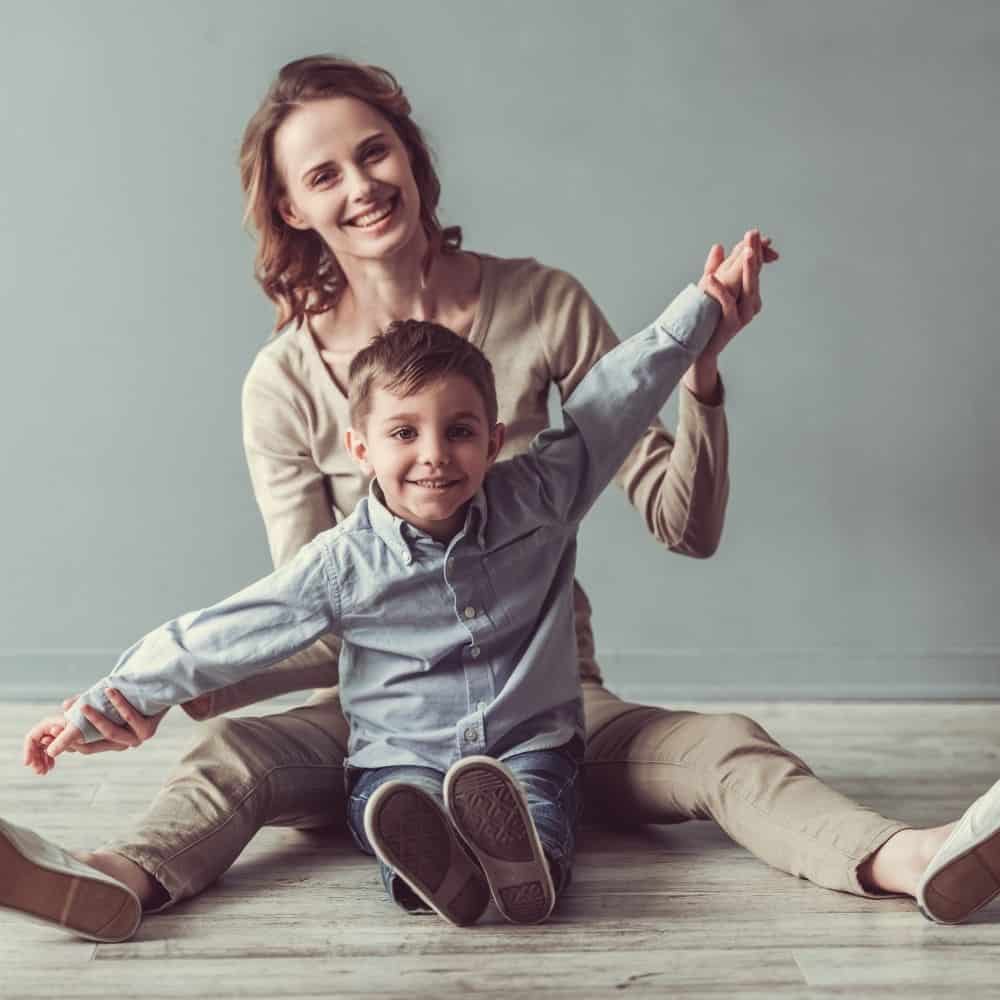 As a mother, spending time with your son is so important. Not only does it give you a way to show him that he is loved and cared about but it also gives you the chance to teach him one on one how to treat the women in his life.
But finding mother-son date ideas can be difficult since most mothers and sons do not share a whole lot of common interests. To get you started, here are a few great mother-son date ideas you may enjoy.
Mother Son Date Ideas
Visit an Amusement Park
What kid doesn't love roller coasters and other amusement park rides? I can't think of a single one. Grab your son when the weather is nice and head out to the nearest amusement park.
You'll want to be sure to include enough money to grab snacks and drinks while you're there. It can also be nice to get him a souvenir as well. Doing so will give him something to remember the day by after it has long become a memory.
Visit an Arcade
Most boys love playing video games so why not visit an arcade for a mother-son date? Grab $20.00 or so in change and let him show you how to play games you've never played before.
If you know how to play all the games included, you could challenge him to a competition to see who can get the highest score. If you're experienced enough, you may just be able to surprise your son with how skilled you are!
Go Fishing Together
Have you ever taken your son fishing? If not, now is a perfect time! Grab your fishing poles and some bait and head to your local lake.
If you don't already own fishing poles, you can buy them fairly cheap. Nightcrawlers, minnows, or even cheap fishing lures are all great options to take with you too.
This mother-son date idea will be best for boys who enjoy being outdoors more than they do inside.
Start a Nerf War
Nerf guns are super fun to play with; especially if you and your son can team up to clobber the rest of your family in a Nerf war. You'll need a Nerf gun with darts for every person who will be playing.
Load up and find a wide, open space to host the event. Then, let loose! Even if it is just you and your son against each other, he will still love the time spent together; especially if he beats you!
Take a Martial Arts Class Together
Everyone should learn how to defend themselves in case of emergency. Taking a martial arts class with your son can be a great way to both learn how to do that and spend time as a mother and son together.
For a mother-son date idea, Karate or MMA style training will allow you both to train together instead of separately.
Get Into Shape Together
Living a healthy life is something all parents should teach their kids. While you don't want to be heavy-handed or to make it boring for your son, you can turn these activities into mother-son date ideas!
Take a walk or ride a bike together. Go for a swim at the local pool or beach. Teach him how to cook a healthy meal that does not come from a box.
Not only will you be teaching him how to live his adult life healthy, but you'll get to spend amazing time with him.
Build Something
Boys love to work with their hands which makes building a project together a great mother-son activity. Whether you're actually building something functional or you're simply putting together a LEGO kit, your boy will enjoy the process and you'll enjoy spending time with him.
Finding great mother son activities does not have to be a difficult process. As long as both you and your son will enjoy it, you can make almost anything into a fun process that allows you both to spend time together and to strengthen the parent/child relationship.
One thing to keep in mind is that the entire reason you're doing this is so that your son feels loved and cared for by his mother.
Boys can often feel closer to their fathers than mothers due to there being so many differences between the two. Dad's typically like the same types of things their sons do where moms usually have their own likes and dislikes. This can cause strain on the relationship even when it is not warranted otherwise.
By having a few mother-son dates, you can build a strong relationship with your son while making him feel special at the same time. After all, isn't that the entire reason you're looking for mother-son activities so you have a stronger relationship with him?