How To Find Fun, Free Activities For Your Family
This post and its photos may contain affiliate links. As an Amazon associate, I earn from qualifying purchases.
If you're on a mission to curb spending and manage your family's budget, you probably know it's tough to find ways to entertain everyone without spending a ton of cash.
Going to the movies or grabbing lunch at your favorite local restaurant is a quick way to lighten your wallet, especially when you've got little ones in tow.
Fortunately, there are plenty of ways to find some fun without blowing your spending budget – you just have to know where to look!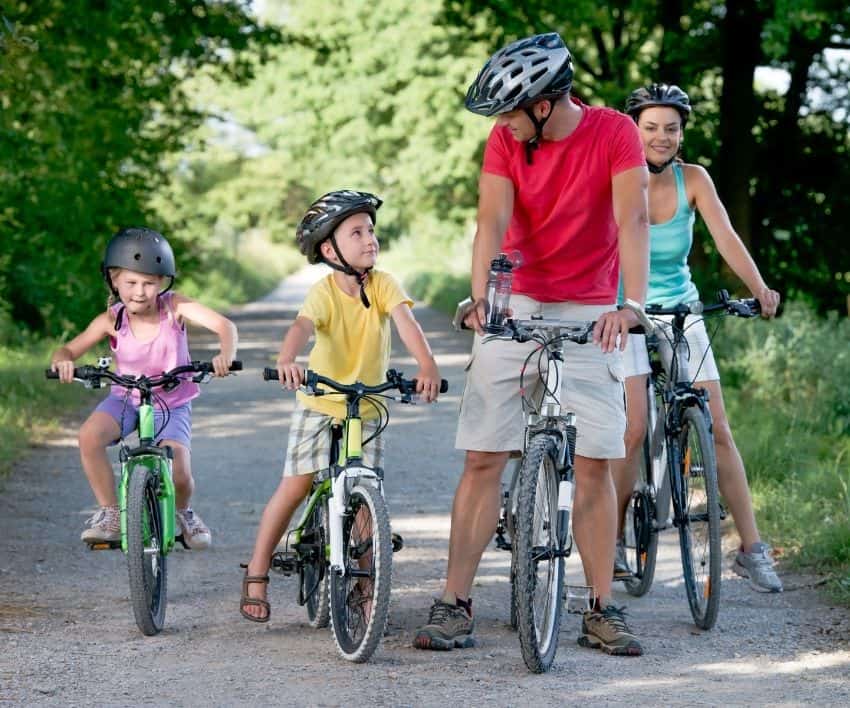 Want to find some fun, free activities for your family to enjoy but aren't sure where to start?
I'm here to help! Here are some of the techniques I use to find free events for my family – without spending a dime.
Look for Facebook Events
Did you know you can use this social platform for much more than liking your friend's photo or selling your stuff on Marketplace?
Facebook has a whole section dedicated to events that can help you find free classes, festivals, fairs, and other happenings in your area.
You can filter by location to ensure you're only looking at activities in your area, and you can choose certain categories of events to narrow your search even further. You can find grand opening celebrations, seasonal festivals, free movie showings, family fitness classes, and more to fill your calendar.
Check out your local library
Local libraries are often a wonderful resource for fun, free, family-friendly activities.
Many libraries host their own book signings, social groups, and other events open to members of the local community. Some, like teen clubs, are age-specific, while others encourage people of all ages to participate.
In addition to promoting their own internal programs, many libraries can help you learn about fun, free opportunities around town.
Some even offer free or reduced-fare passes to nearby attractions, like museums, historic sites, or pay-to-enter parks. Ask your local librarian to learn about all of the offerings available in your city!
Turn to the local news
Many local news outlets promote nearby festivals, fairs, open houses, and other activities around town. In many cases, these events are both fun and free – making them well worth considering as you make your weekend plans!
If you don't watch the local news as part of your morning or evening routine, check out their website and see if you can find any information on local happenings.
Your local news outlet may also rely on their Facebook, Twitter, and other social media outlets to share, so check those, too!
See if your city offers free days
Want to plan a family trip to the zoo, science museum, or other big-name attractions in your city? Look around online and see if you can find any details about free days.
Many cities will open the doors to public attractions like museums, gardens, and historic monuments on occasion to let local residents experience them for no cost.
Fair warning – free days are quite popular in many cities, and you'll likely face larger crowds than usual wherever you choose to go if there isn't a cost to enter. Plan to get to your attraction of choice bright and early – or toward the end of the day, when things are winding down – to beat the lines and enjoy a more relaxing experience.
From art gallery openings and family picnic days at local parks to free days at big-name attractions, you're sure to find plenty of fun, no-cost activities for your family to enjoy if you do a bit of research!
How do you currently find out what fun, free events or activities are going on in your area?
Pin for later!