Cinnamon Sugar Scones are a homemade scone that are light, tender, and speckled with sweet cinnamon and sugar in every single bite.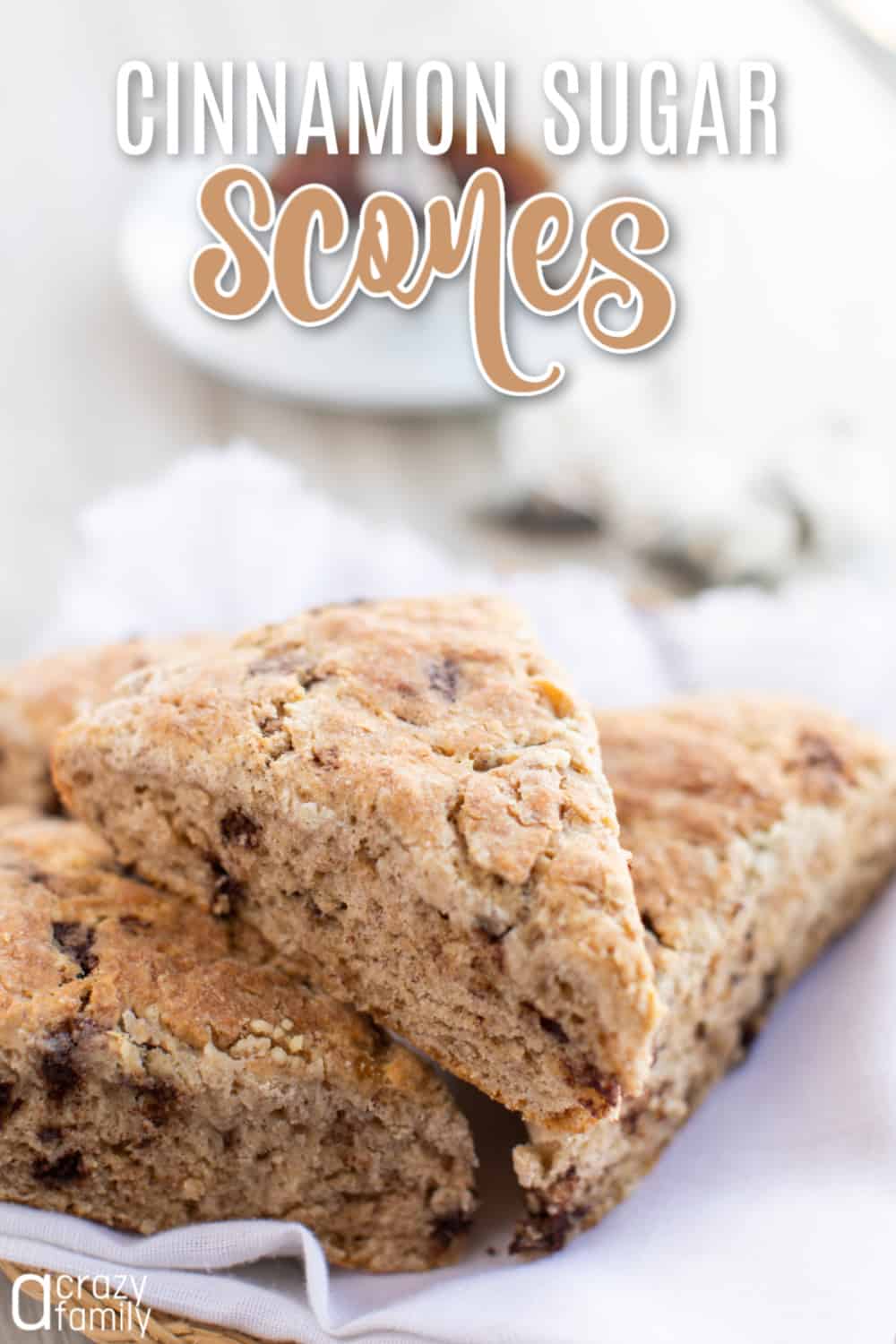 Many ate cinnamon and sugar toast as a kid, and this recipe is going to be a similar type but in a scone form! Whip up these cinnamon and sugar scones for breakfast or even a tasty dessert.
Cinnamon Sugar Scones
If you are looking for something a bit different, raid that pantry of yours. You might just have all the ingredients already on hand.
What Is The Difference Between Scones and Biscuits
The biggest difference between a scone and a biscuit is the texture. Scones tend to offer a denser texture where a biscuit can be light and flakey. The other thing is scones use eggs as an ingredient where biscuits do not.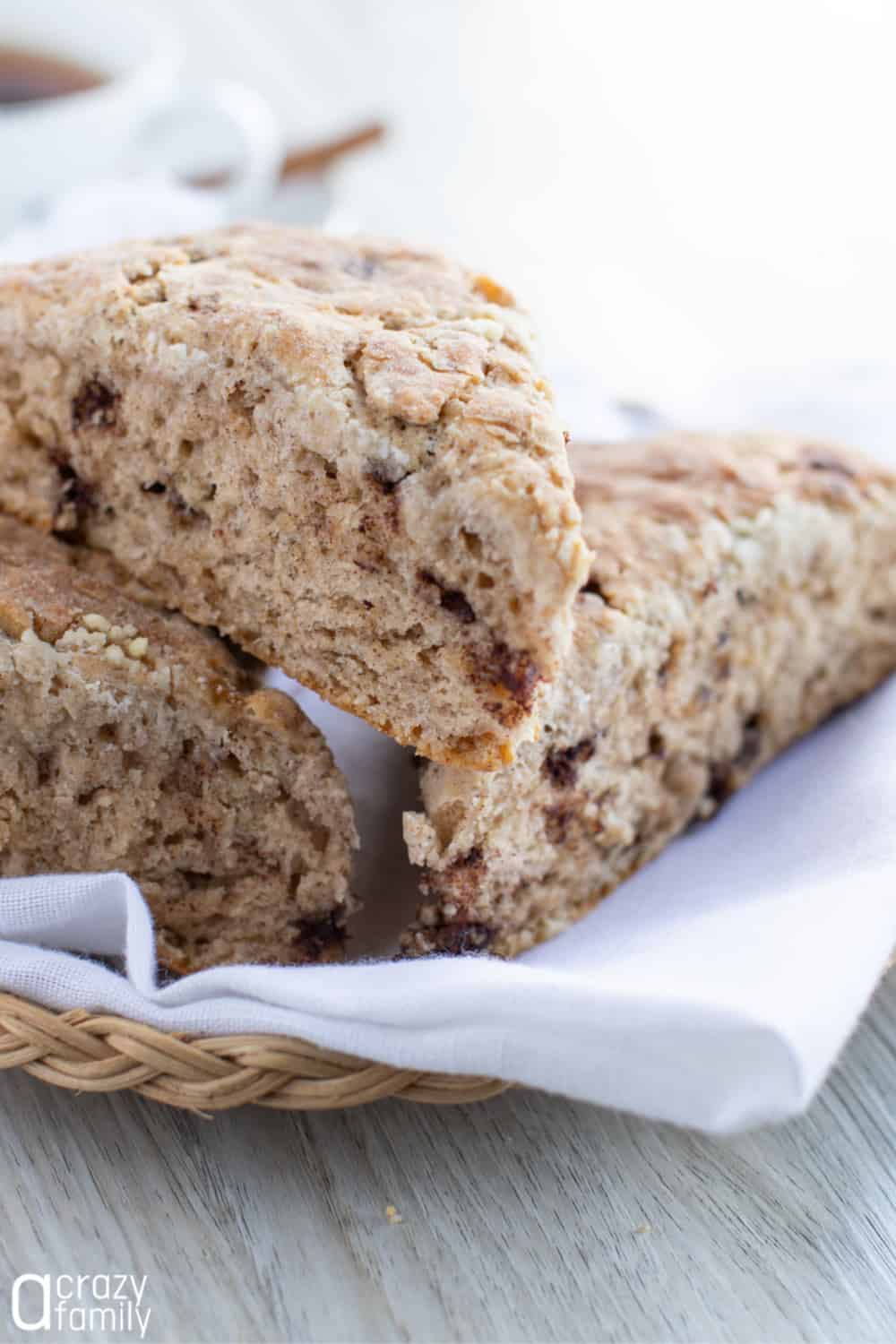 What Do Scones Taste Like
Scones taste buttery, and then with this particular scone recipe, it offers that warm cinnamon paired with sweet sugar.
What I love about these cinnamon scones is they are simple! Basic ingredients, minimal time investment, and a fantastic payoff once you pull them out of the oven.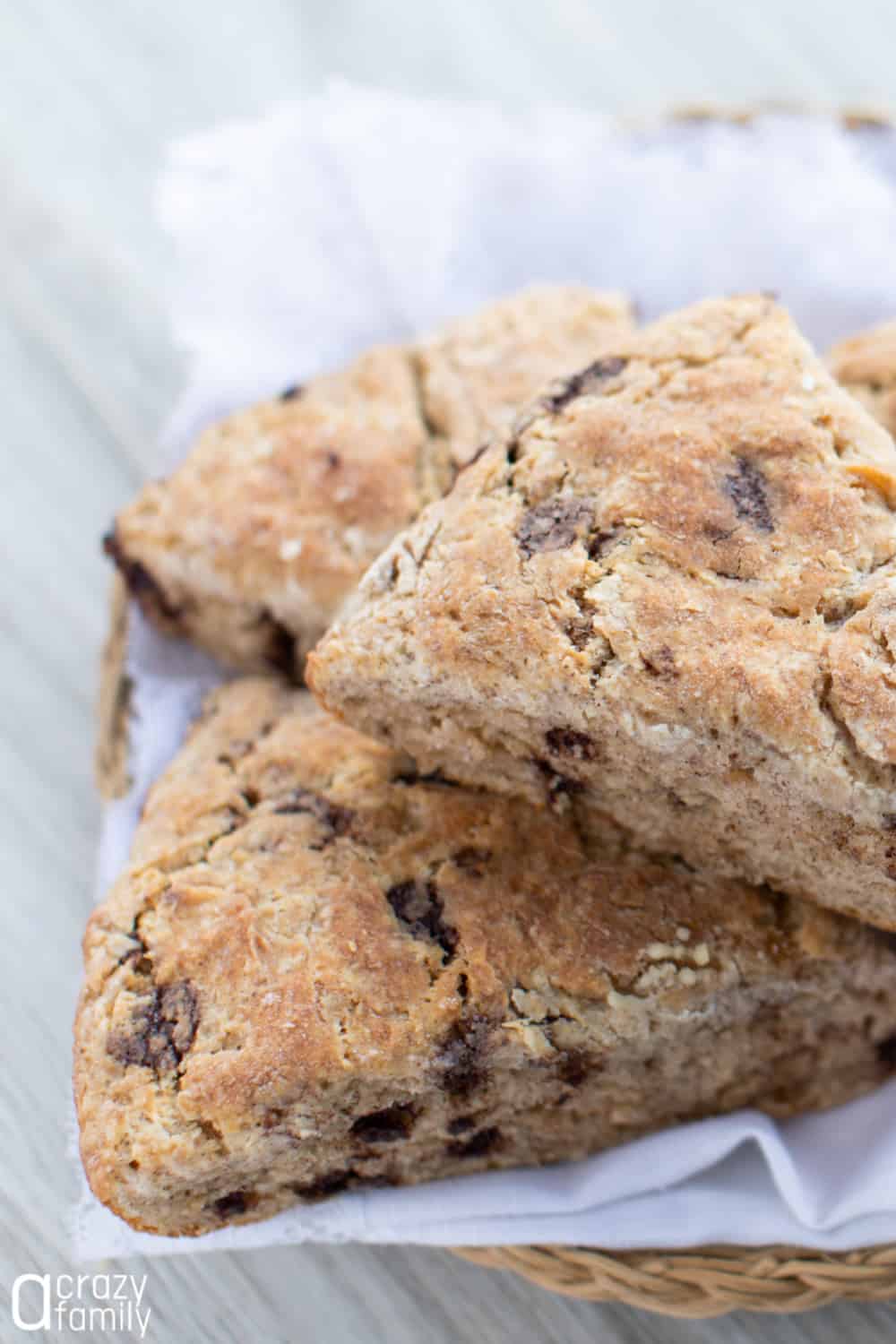 Recipe Variations
Toss in some raisins to stir in with the batter. I would do around ⅓ cup to ½ cup.
Feel free to reach for other dried fruit like blueberries or even dried cranberries.
Whip up a homemade powdered sugar glaze and drizzle over these scones. Or add ¼ teaspoon cinnamon to glaze for a cinnamon glaze that will match perfectly.
Mix in some chopped nuts for added texture to your scones.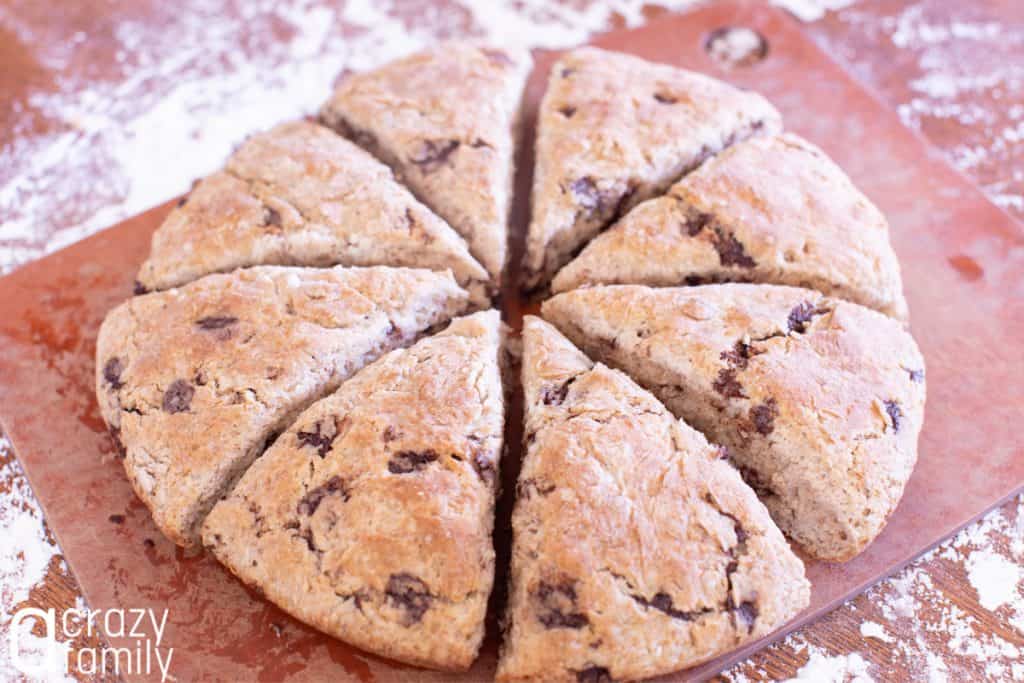 How To Store Scones
To store these scones you will want them to cool down to room temperature. Then you can transfer into an airtight container.
Store for up to four days on the counter. Or if you prefer go ahead and place them in the fridge. If you do the fridge it will make them a bit harder in texture.
But you can always allow them to warm up to room temperature before eating. Or toss in the microwave for 10 seconds or so for that fresh out of the oven texture.
Can You Freeze Cinnamon Scones
Absolutely! These scones will freeze beautifully. You can place them in a freezer bag or freezer container. Then store for up to three months in the freezer.
Thaw on the counter or in the fridge if you prefer. Or if you don't want to wait for it to thaw, toss in the microwave. You can wet a paper towel and sit on top to help it not to dry out as it warms up.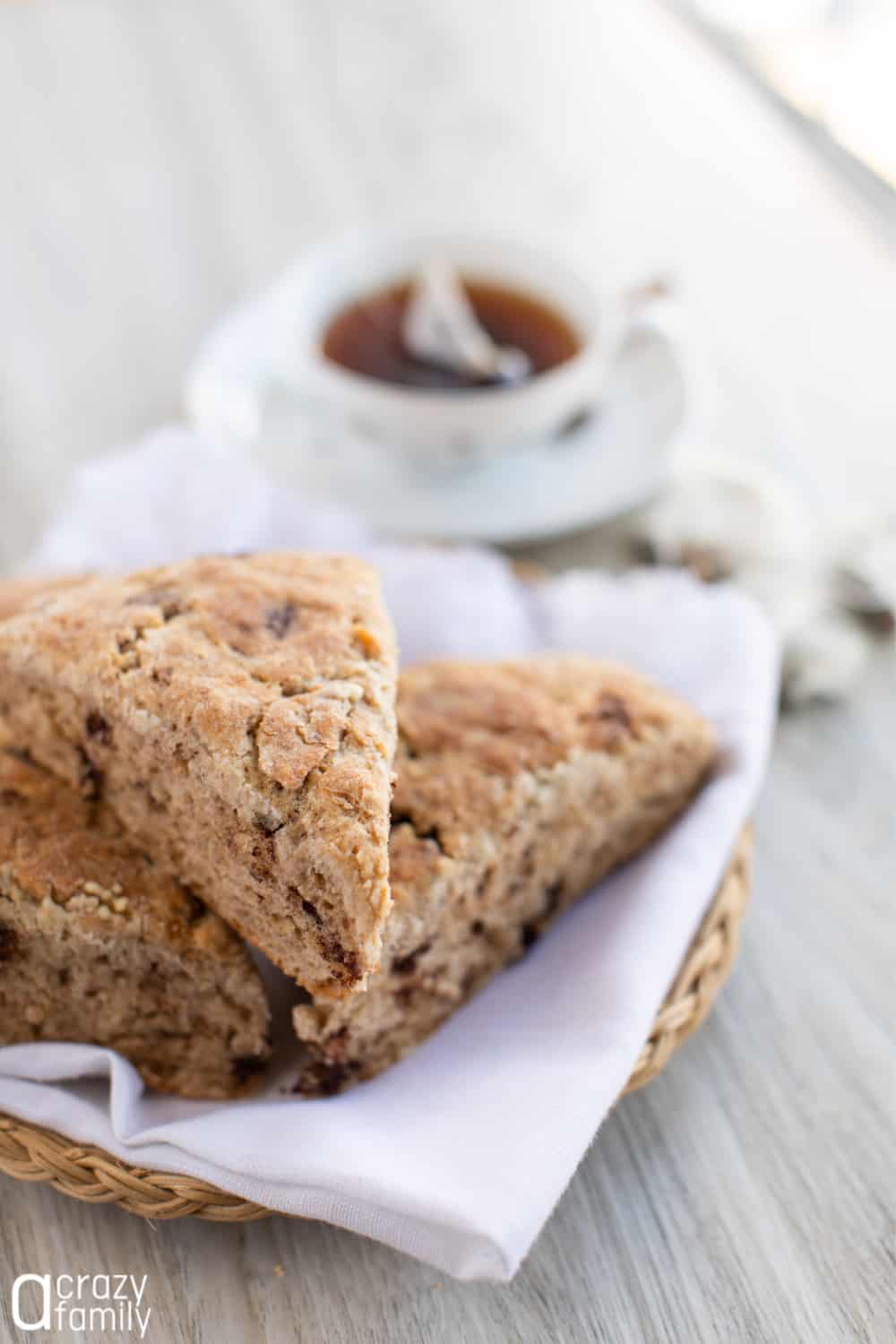 Making homemade scones isn't hard, and with a little work, you will have a recipe that you will want to make again and again. If you make this recipe leave a comment and let me know what you think!
GET THE FULL Cinnamon Sugar Scones RECIPE BELOW.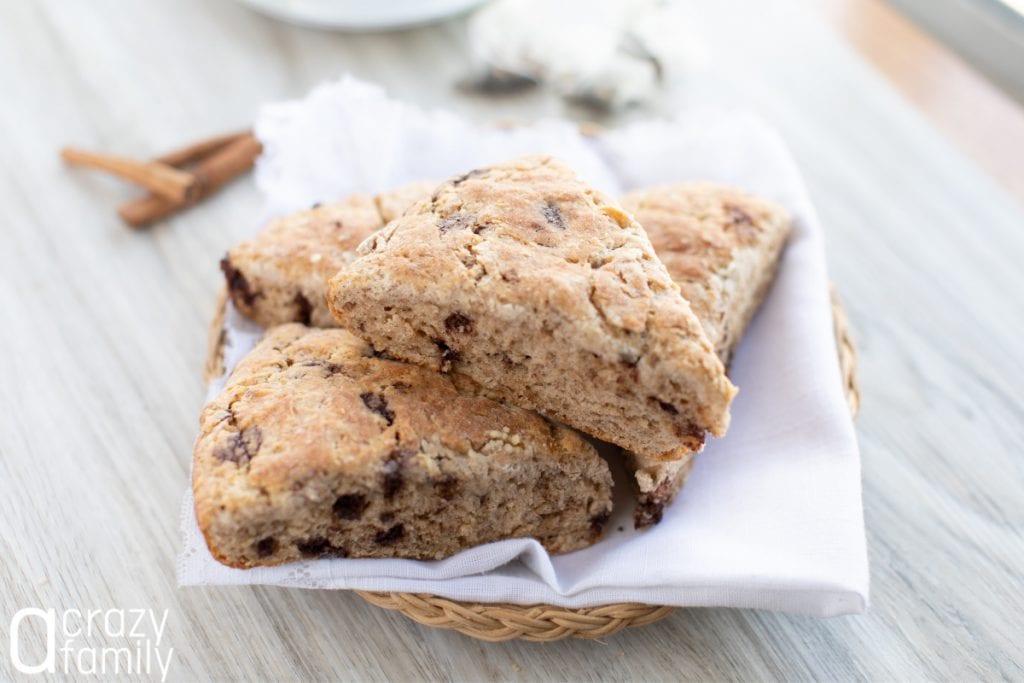 Craving More Desserts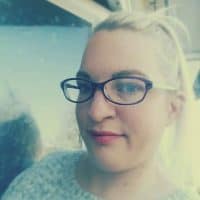 Vickie Louise is the Founder and Editor-in-Chief of A Crazy Family. She is a stay at home mom of a little boy with a big personality. After having her son, she realized how important it is for moms to take care of themselves, physically and mentally. Vickie believes in the power of using social media and her online presence for good and is thrilled to provide you with a space to celebrate all that is awesome (and a little crazy) in the world.