Nothing beats a chocolate covered pretzel. Add in some red, white, and blue colors and boy are these almost too pretty to eat. Whip up these patriotic pretzels today.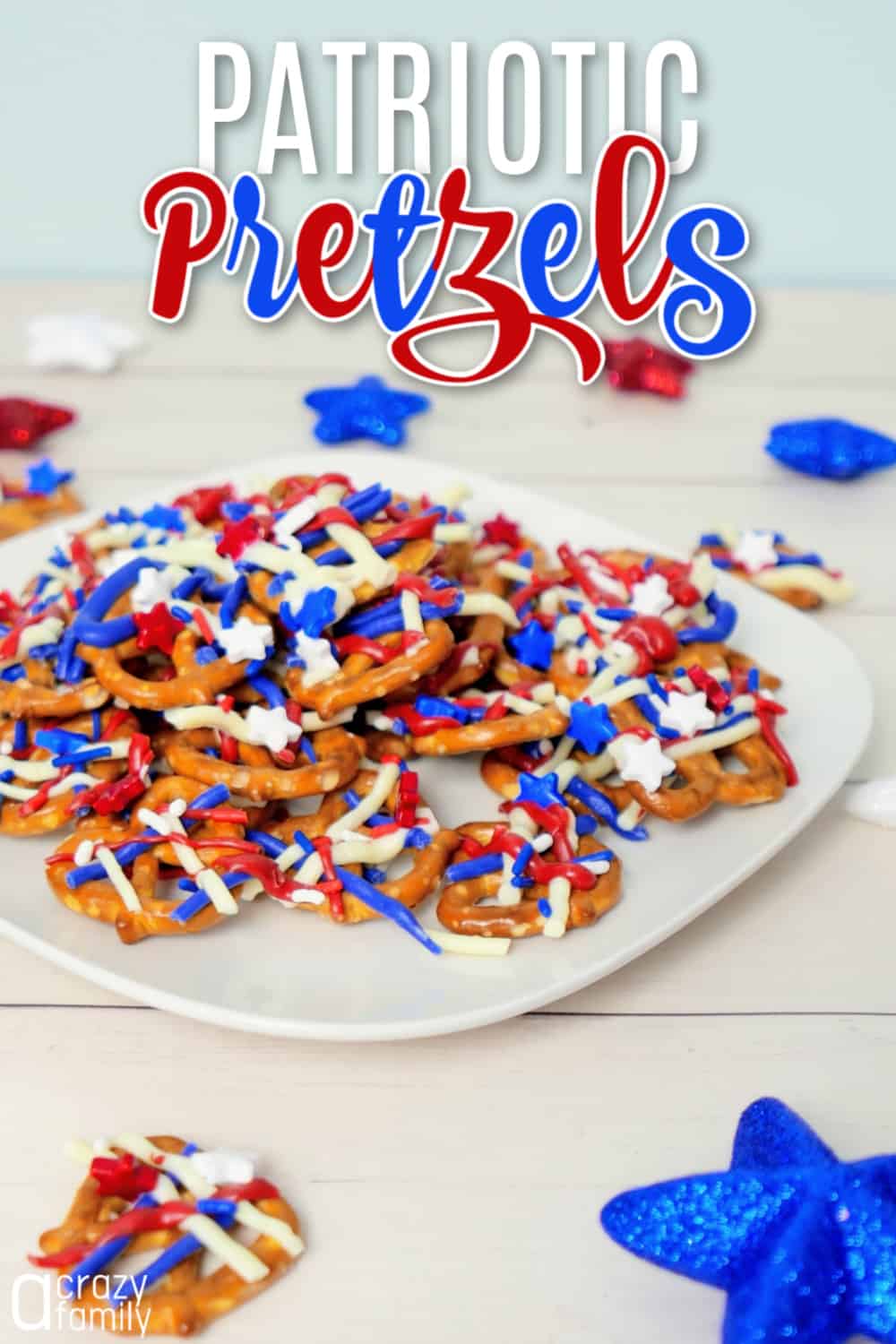 This is a no-bake dessert that can be whipped up in minutes. The hardest part is letting the chocolate set up. If you have kids let them join in and help and create one-of-a-kind 4th of July pretzels.
Patriotic Pretzels
Candy melts are the perfect way to get that hardened coating that is bold in color and sweet as can be. Add even more color by sprinkling on patriotic sprinkles on top.
Can I Change Up The Type Of Pretzels Used
Yes! Feel free to try different types of pretzels if you would like. I have used pretzel rods in the past, and those are so fun to use. But you can also use jumbo pretzels, twists, sticks, etc.
When I do the pretzel rods I leave one of the ends free of chocolate. But others like sticks or twists, I fully dip in chocolate. Feel free to play around with the looks of dipping and drizzling with chocolate.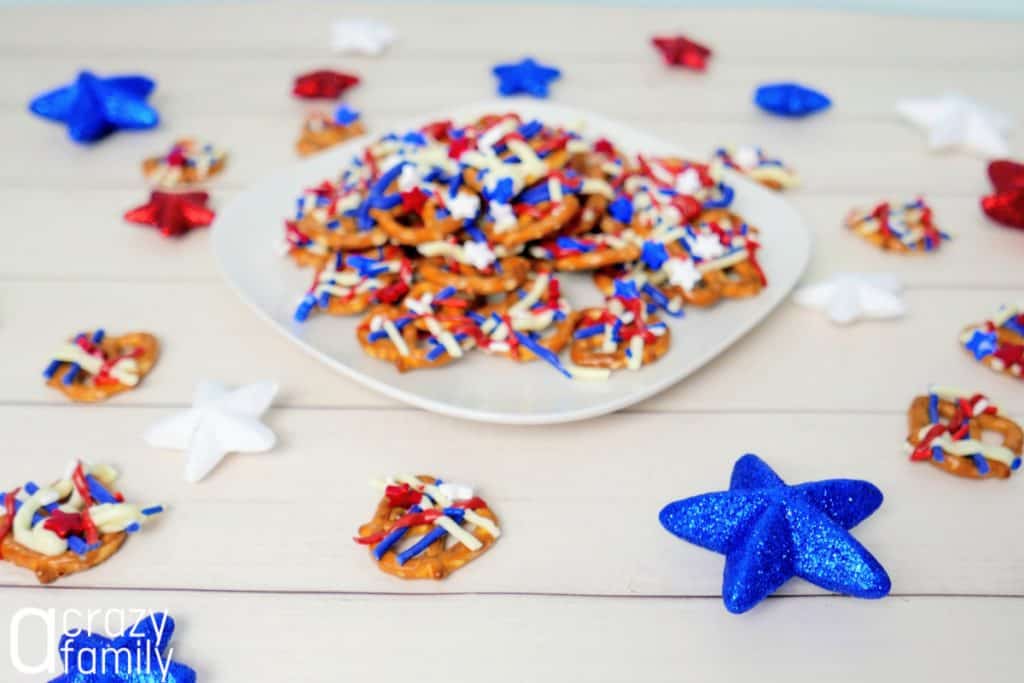 Can I Use Chocolate Chips Instead Of Candy Melts
Yes and no. If you want to use chocolate chips or even a bar in replace to candy melts you can. The one downfall is you can't use food coloring to color white chocolate chips. It will cause the chocolate to seize up and it will not mix in properly.
But if you want to use white chocolate chips in replace of white candy melts you can. Or you can use white chocolate chips for dipping and then just use sprinkles to get that patriotic feel.
More Summer Fun Recipes
10 Berry Ice Cream Recipes | You scream, I scream, we all scream for ice cream! Here are must make ice cream recipes that will make every day of your summer break feel epic!
Graham Cracker Smores Bars | Skip the open fire and make smores in a fun and easy bar recipe. This recipe is addictive and I guarantee you won't be able to eat just one.
Fresh Blackberry Strudel | Berry season is approaching so grab some fresh blackberries and create one dessert that will literally melt in your mouth.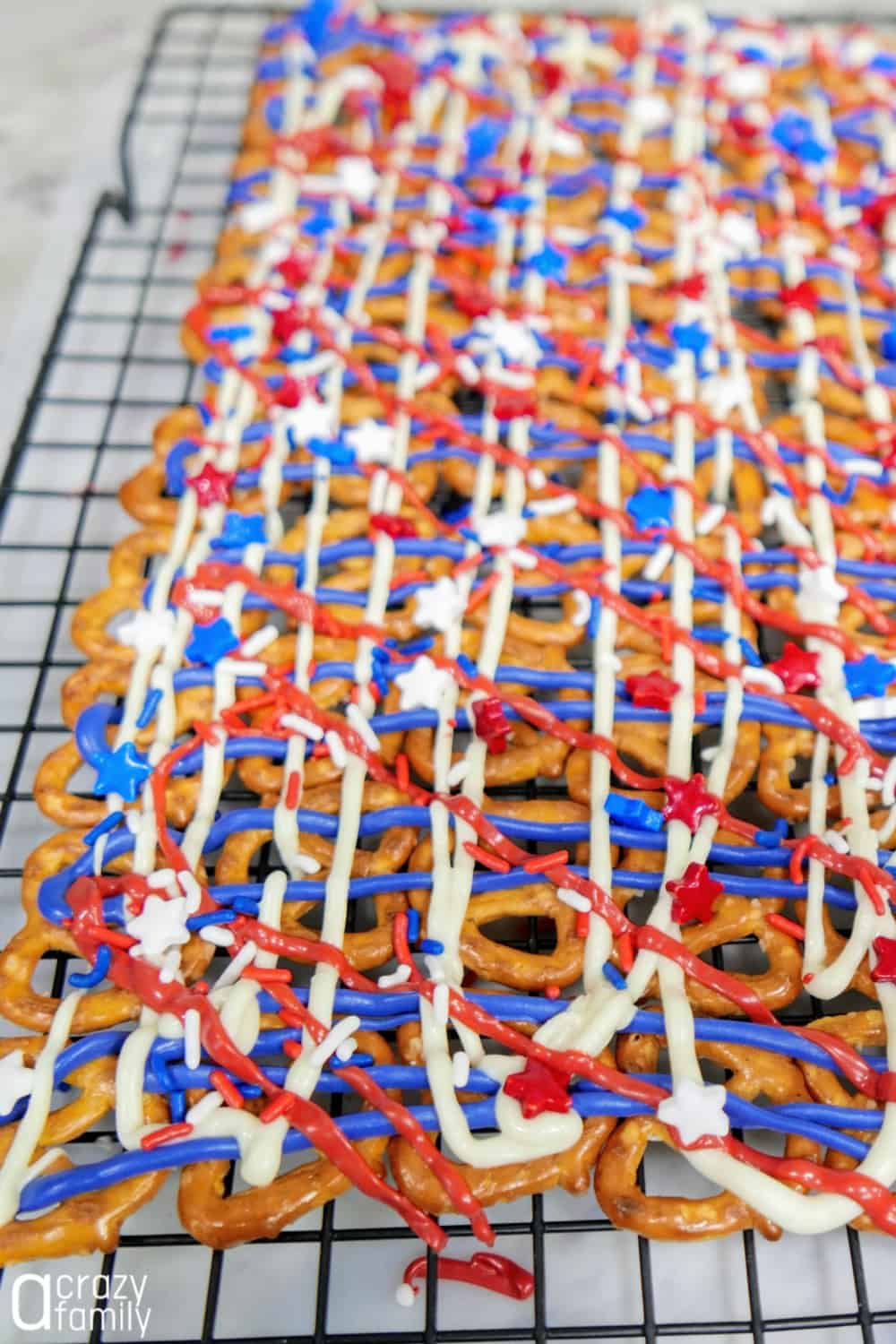 How To Store Chocolate Covered Pretzels
Storing these pretzels is rather easy. Once the pretzels have fully cooled and the chocolate is hardened, you can then place in an airtight bag or container. Then store for up to 10 days at room temperature. You just don't want your pretzels to get hot, as they will begin to melt the chocolate.
Can You Freeze Patriotic Pretzels
If you don't plan to eat all of the pretzels right away, you can freeze them. Simply store in a freezer bag or freezer container for up to three months. Then remove from the freezer and allow them to thaw out or eat them fully frozen. They are tasty and will hold on to the crunchy texture.
GET THE FULL PATRIOTIC PRETZEL RECIPE BELOW.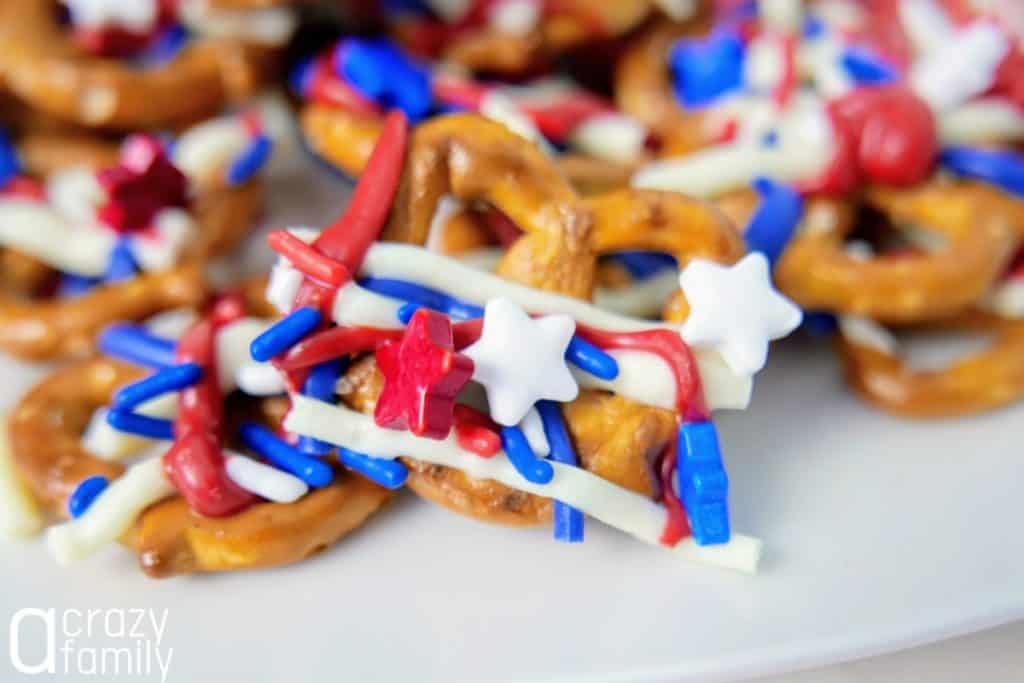 More Amazing 4th July Recipes
If you like this recipe, then you will love some of these other 4th July recipes.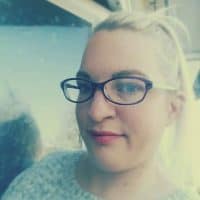 Vickie Louise is the Founder and Editor-in-Chief of A Crazy Family. She is a stay at home mom of a little boy with a big personality. After having her son, she realized how important it is for moms to take care of themselves, physically and mentally. Vickie believes in the power of using social media and her online presence for good and is thrilled to provide you with a space to celebrate all that is awesome (and a little crazy) in the world.