Deliciously gooey Cadbury Creme Egg Blondies. Quick and easy to make, they are the perfect Easter baking treat.
It's that time of year again when it is all about those Easter treats. Easter comes but once a year, am I right? So you NEED to make these blondies pronto!
If you love blondies and you love Easter eggs, then these are for YOU! Ooey, gooey blondies with delicious Cadbury Creme Eggs. They are over-the-top in the best kind of way.
If you've been looking for an easy Easter treat to try, you won't want to miss these deliciously rich Cadbury Creme Egg Blondies!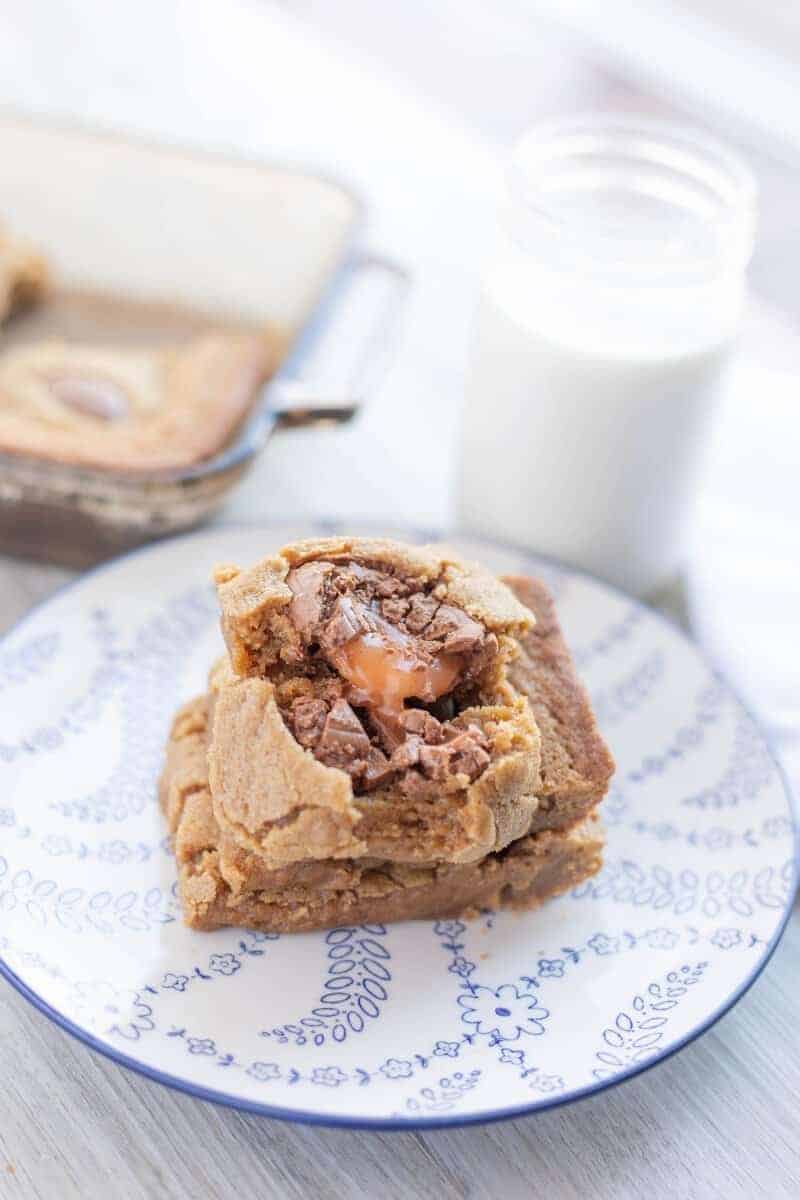 Full printable recipe available at bottom of the post.
WHAT YOU NEED TO MAKE CADBURY® CRÈME EGG BLONDIES
For your convenience, I've provided ad links to supplies used to make this recipe; see our disclosure policy here.
Brown sugar
Butter
Eggs
Flour
Baking powder
Salt
Kitchen Tools Used: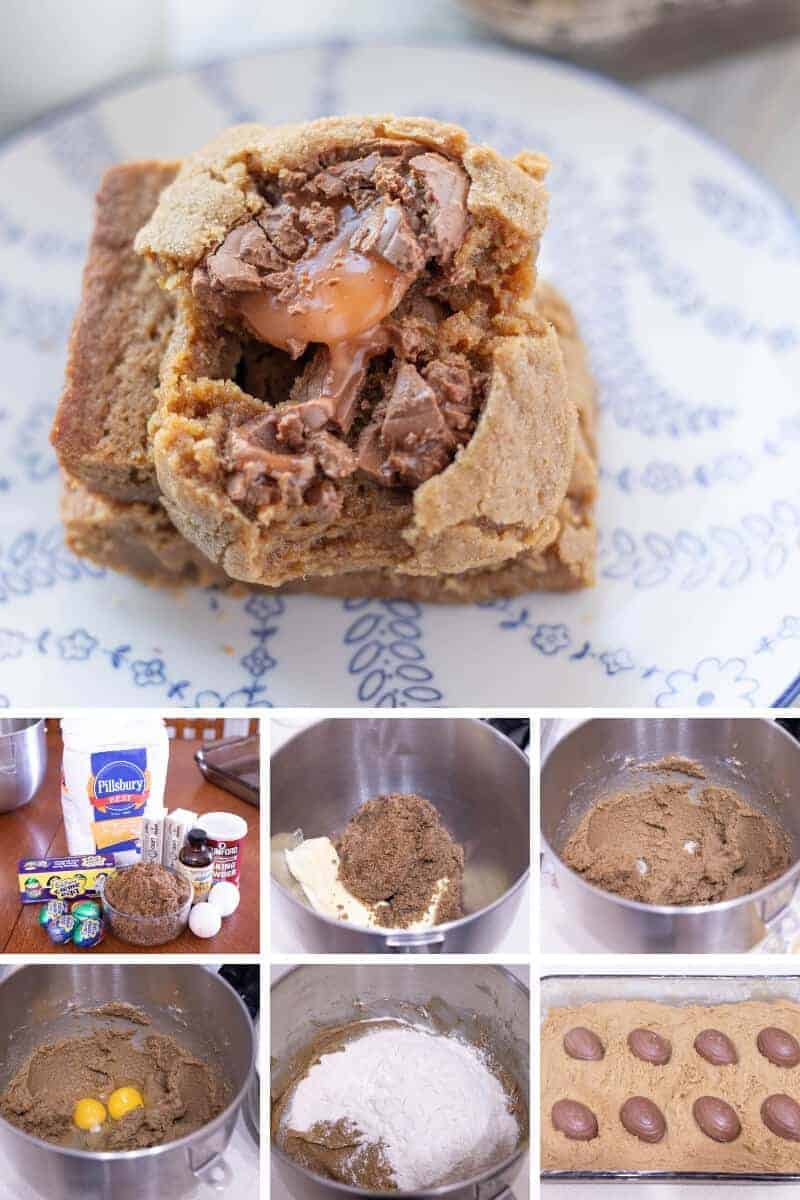 TIPS FOR MAKING CREME EGG BLONDIES:
Don't overbake your Creme Egg Blondies, cook until only just set.
Be sure to resist and let your blondies cool down fully before cutting. They will fall into a mess if you cut them before they are cold.
You can serve your brownies for dessert with vanilla ice cream or package up and give as a gift for the perfect Easter egg alternative.
If you keep these Creme Egg Blondies in an airtight tin they will stay fresh for up to five days. There is no need to refrigerate them.
To be extra sure that the Creme Eggs don't melt when you are baking the Brownies, pop them in the fridge or freezer for an hour (or more or less depending on how much time you have!) before using. This will stop them collapsing during the baking process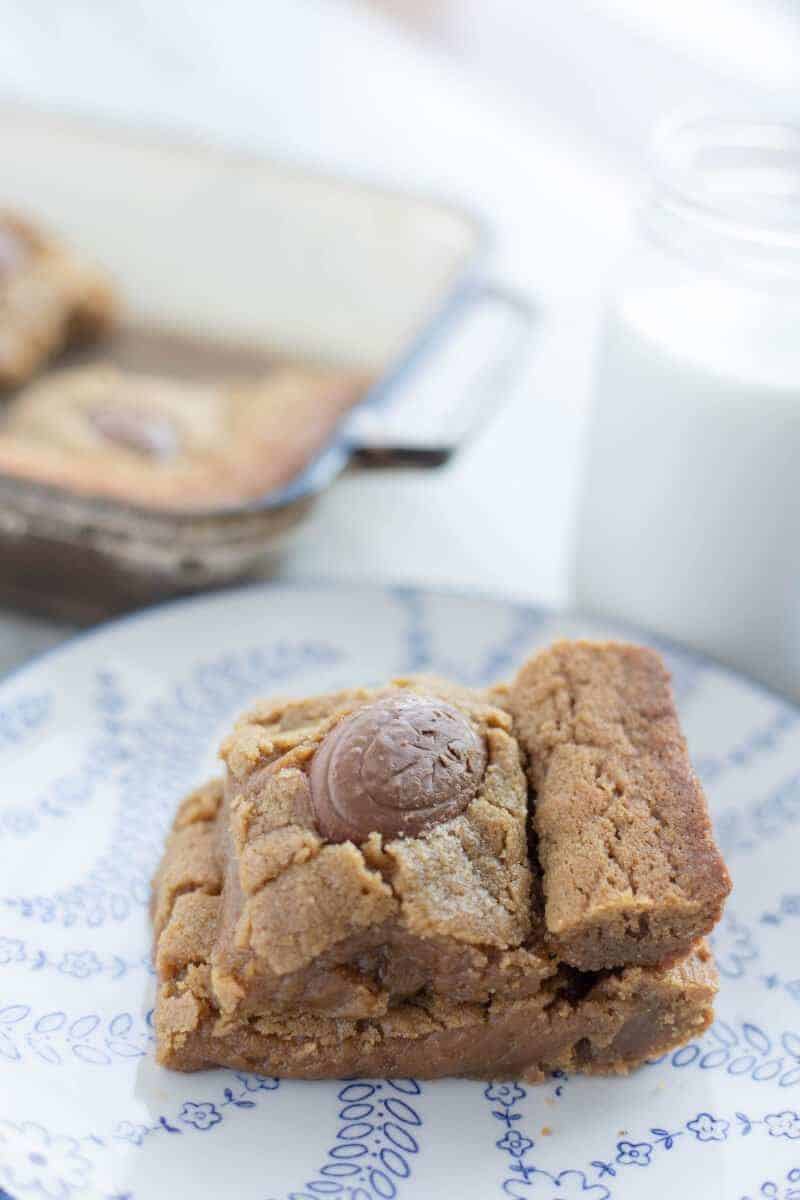 More of our favorite Easter recipes and crafts:
Crème Egg Blondies (FREE Printable Copy)
If you like this recipe, please rate it! We'd also love to hear your thoughts in the comments below.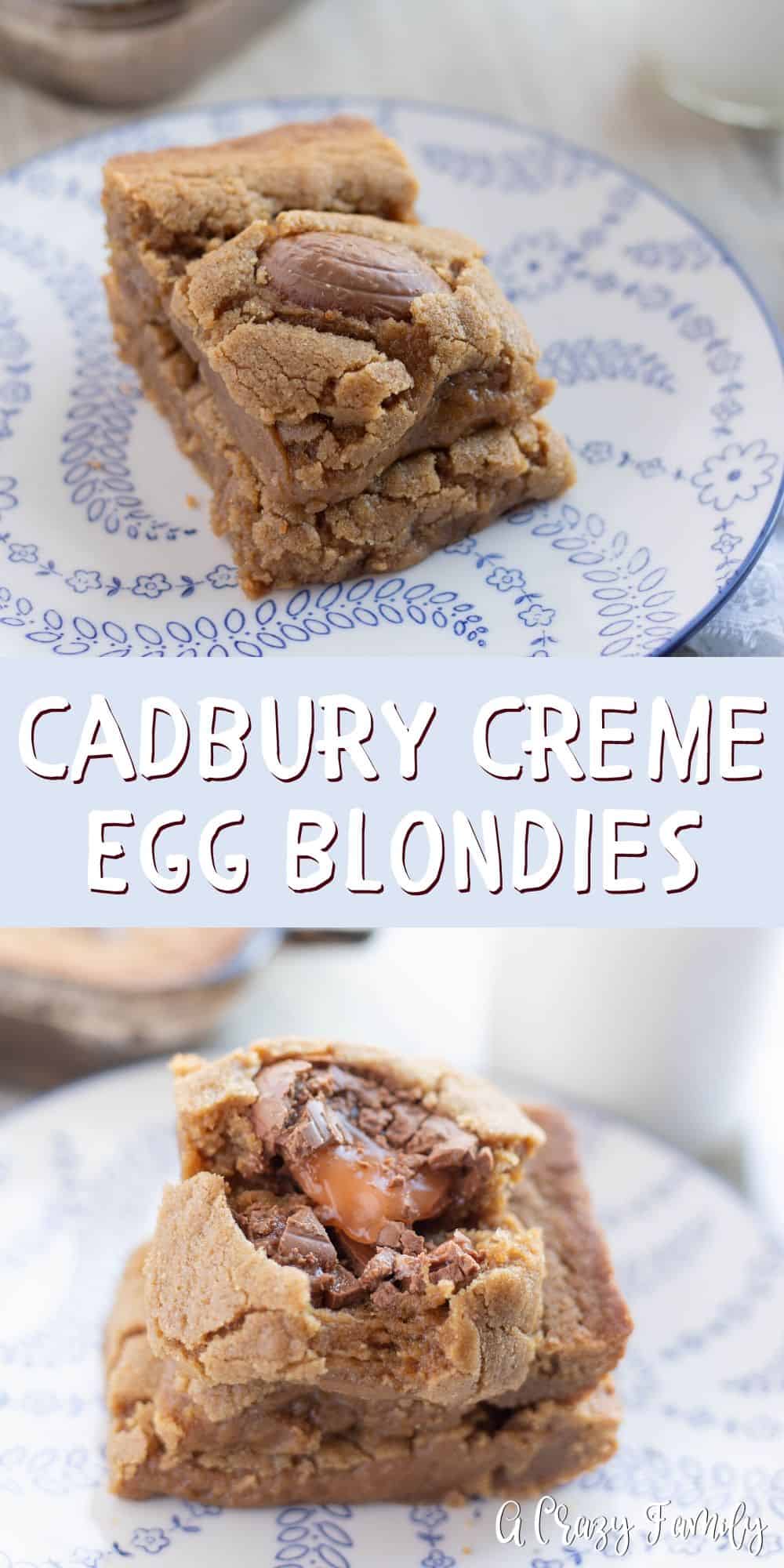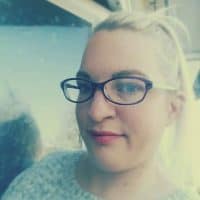 Vickie Louise is the Founder and Editor-in-Chief of A Crazy Family. She is a stay at home mom of a little boy with a big personality. After having her son, she realized how important it is for moms to take care of themselves, physically and mentally. Vickie believes in the power of using social media and her online presence for good and is thrilled to provide you with a space to celebrate all that is awesome (and a little crazy) in the world.