33 Delicious Easter Appetizer Recipes To Share
This post and its photos may contain affiliate links. As an Amazon associate, I earn from qualifying purchases.
If you're looking for Easter appetizer ideas to share with the whole family, look no further! These recipes are heavenly, with amazing flavors. We gathered the best dips, finger foods, and more that everyone will love.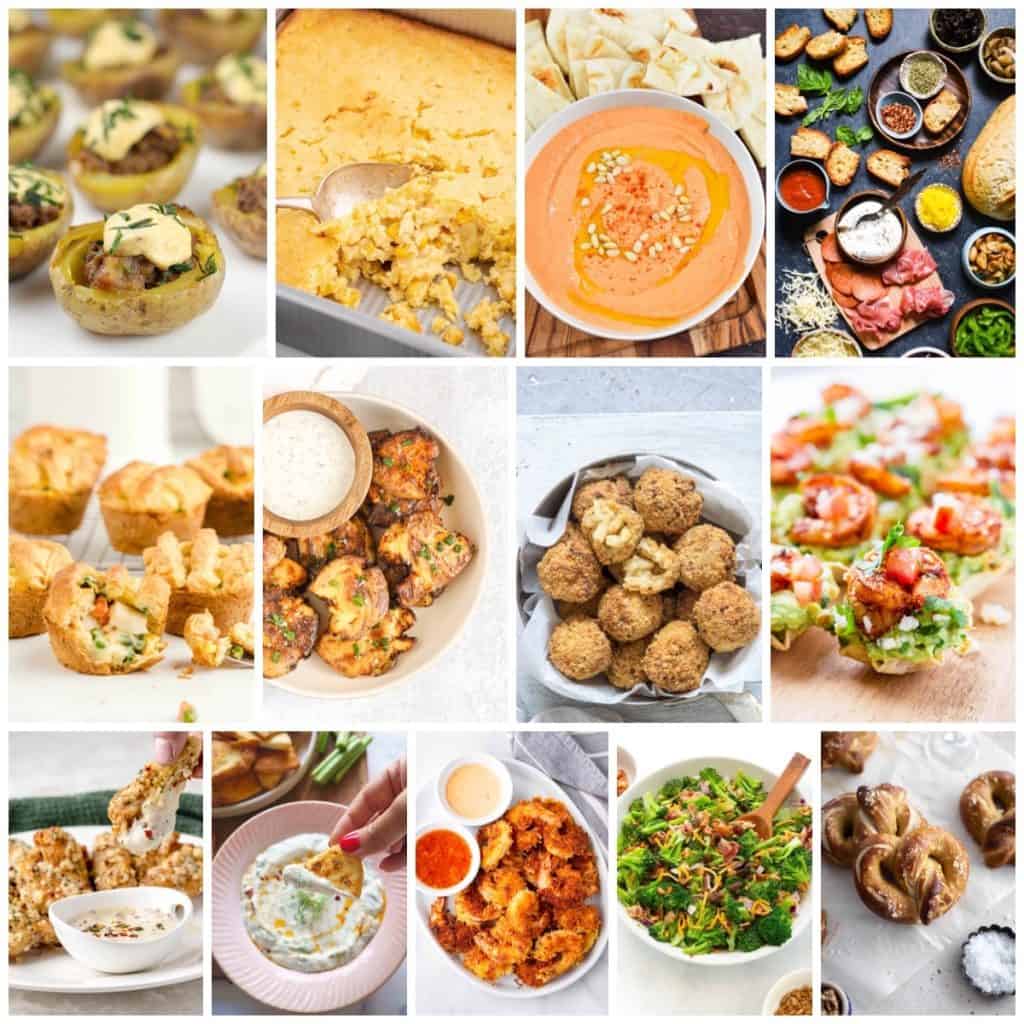 What Appetizers Should I Serve for Easter Sunday?
For Easter Sunday, you should serve up a few different finger foods, some dips, and maybe even a soup! See the list for more ideas!
Easter Appetizers
Now you have the best Easter appetizer ideas to share with the ones you love! Whether your dinner is small or big, you can share the love with these delicious recipes.
Easter Appetizer Ideas For Dips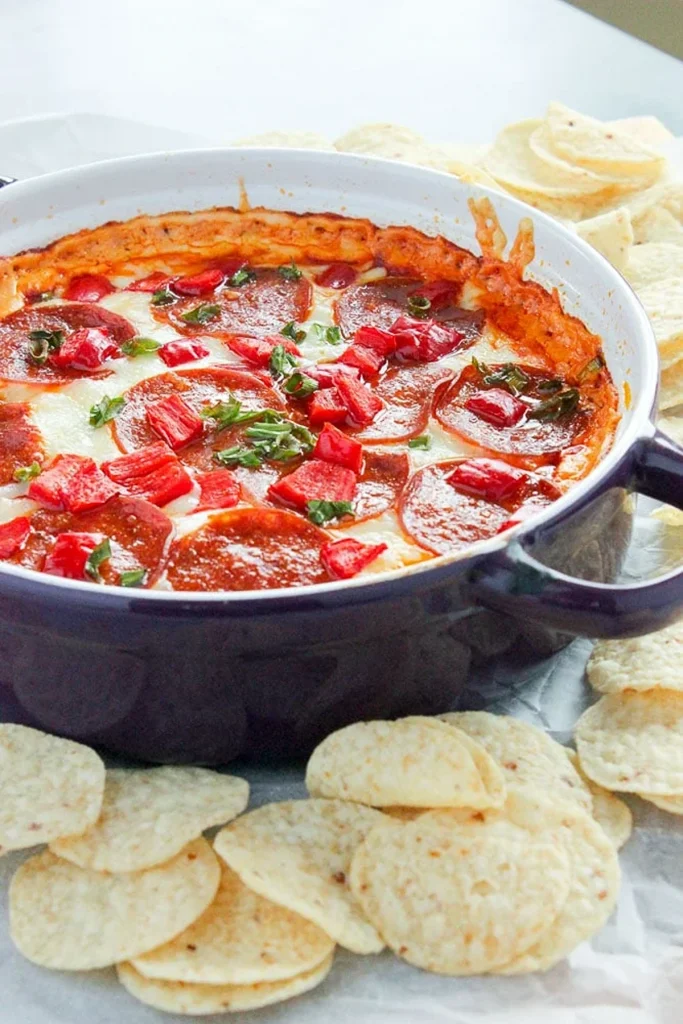 Pizza Cream Cheese Dip
This Pepperoni Pizza Dip makes a tasty snack for family and friends at Easter. It has pepperoni, cream cheese, and more. Plus, it's hot, easy, cheesy, delicious, and gluten-free.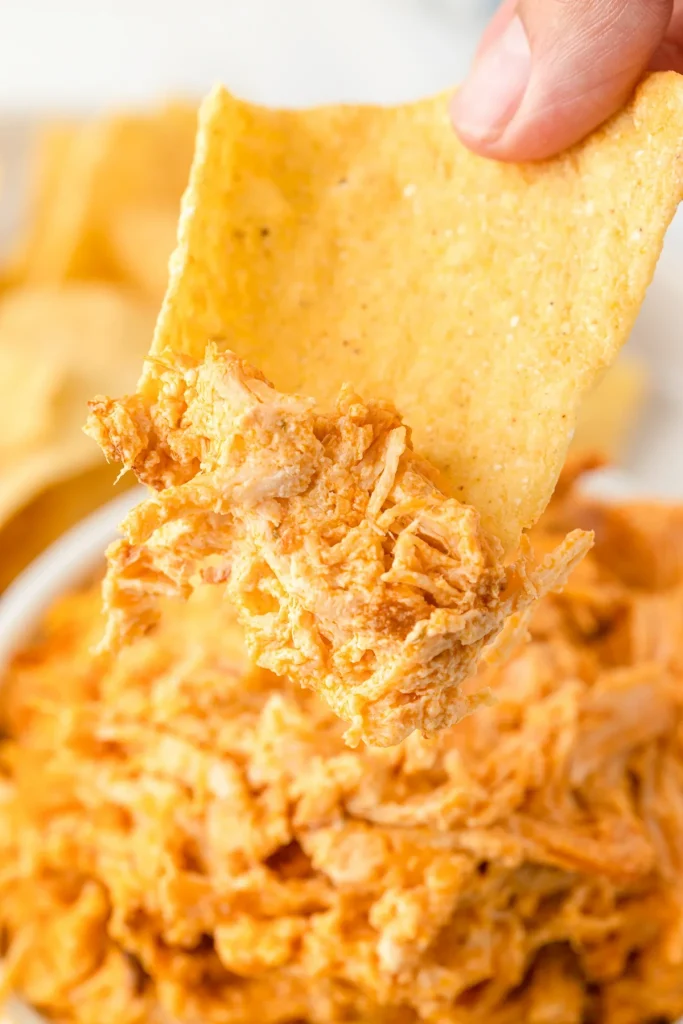 Smoked Buffalo Chicken Dip
Smoked Buffalo Chicken Dip is smoked to perfection with the best contrast of smokey and creamy. Serve it with crackers, chips, or fresh vegetables.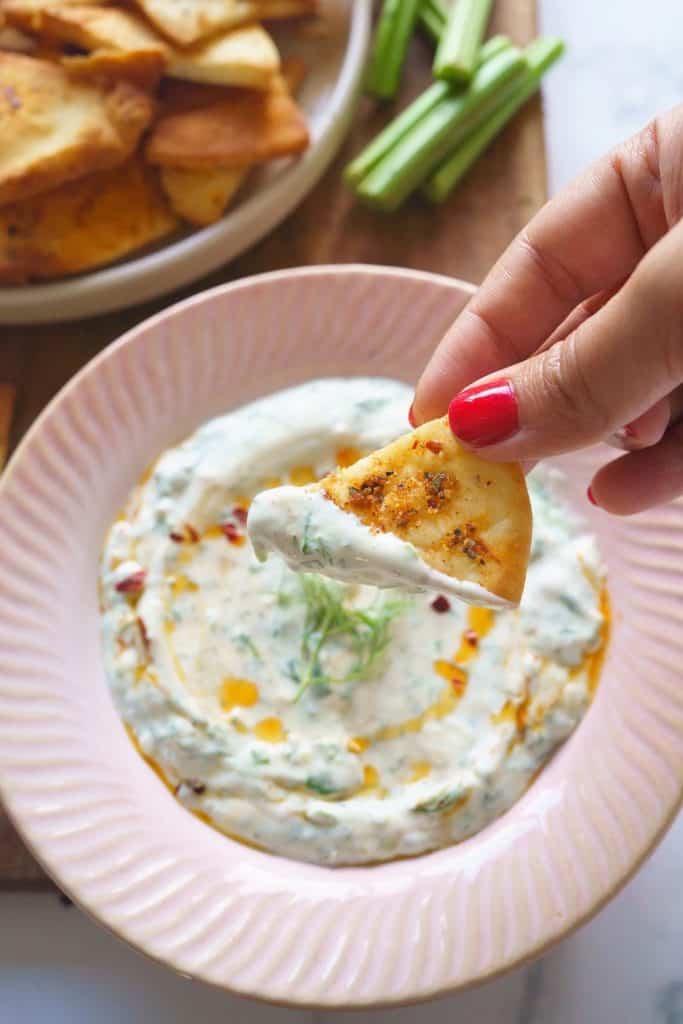 Yogurt Dip Recipe
Easter appetizer ideas like this yogurt dip recipe are needed at your dinner table. With just 4 ingredients, you have a unique scrumptious dip. All you need is Greek yogurt, garlic, cilantro, dill, and salt.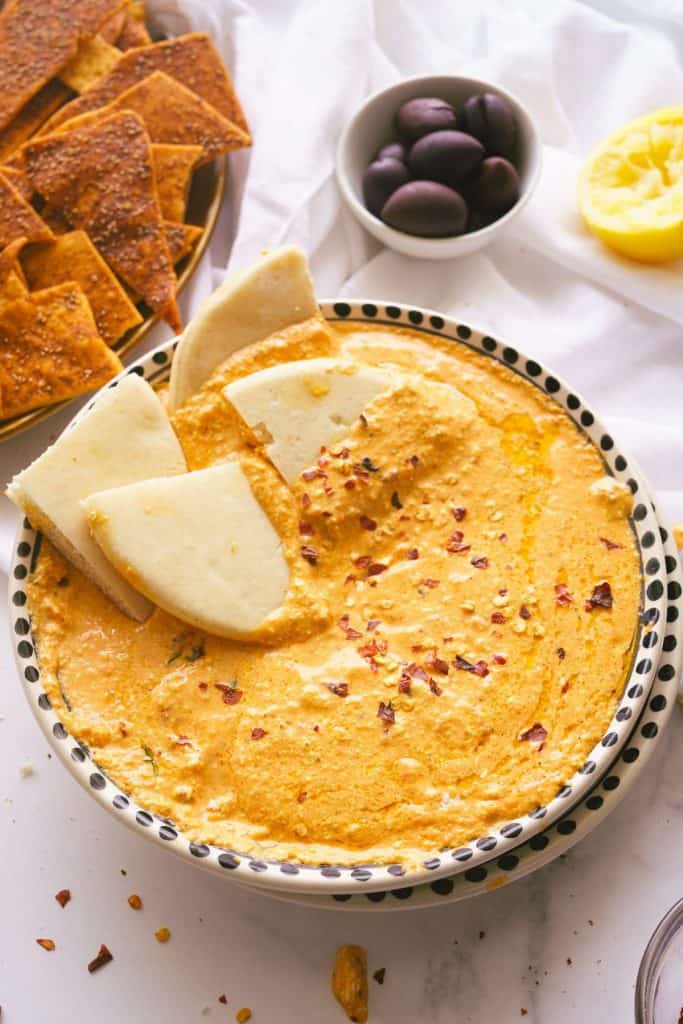 Red Pepper Feta Dip
Roasted Red Pepper Feta Dip is similar to a Greek dip called Htipiti or tirokafteri! It's ready in 5 minutes, and it's veggie-packed. Serve it up with pita bread, chips, crackers, or veggies.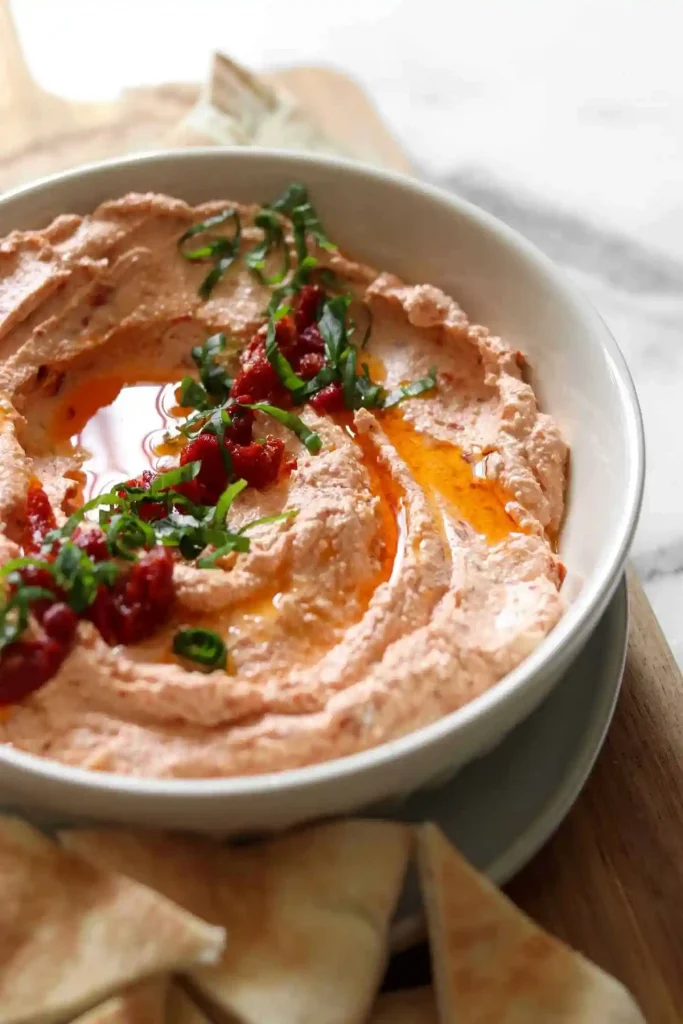 Whipped Feta Sundried Dip
Whipped Feta Sundried Dip is salty and tangy, with sundried tomatoes, fresh basil, and sundried tomato oil. You can spread it on hot dinner rolls or steamed vegetables. Key ingredients include Greek yogurt, chopped sundried tomatoes, and feta cheese.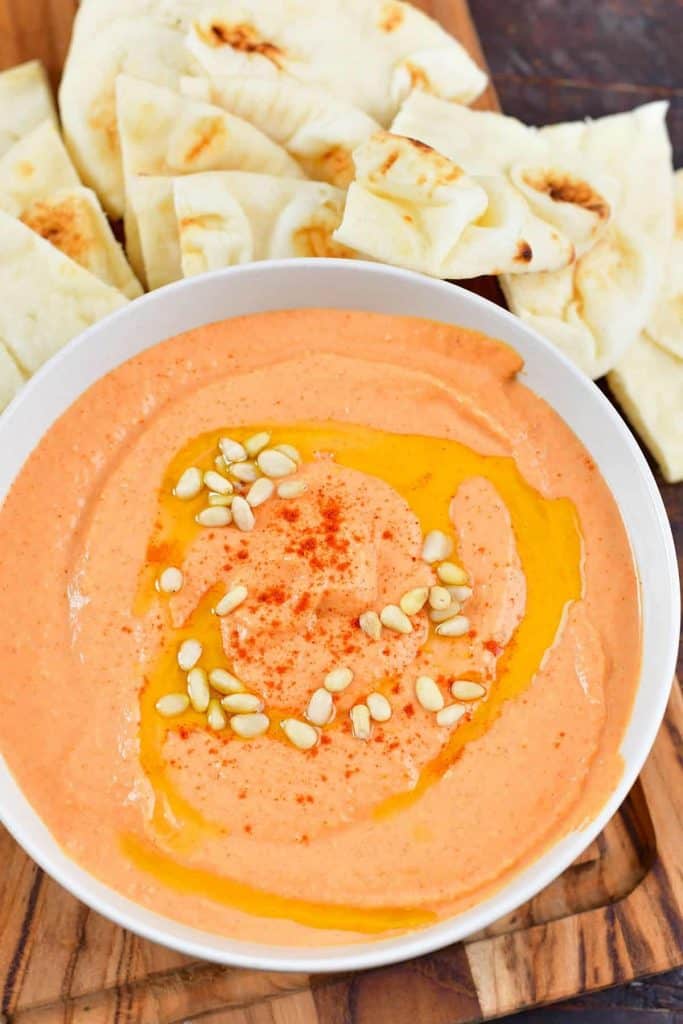 Bell Pepper Hummus
Bell pepper hummus is scrumptious with baguette slices, chips, crackers, or veggies for dunking. You will need red bell peppers, olive oil, chickpeas, tahini, lemon juice, garlic cloves, and spices.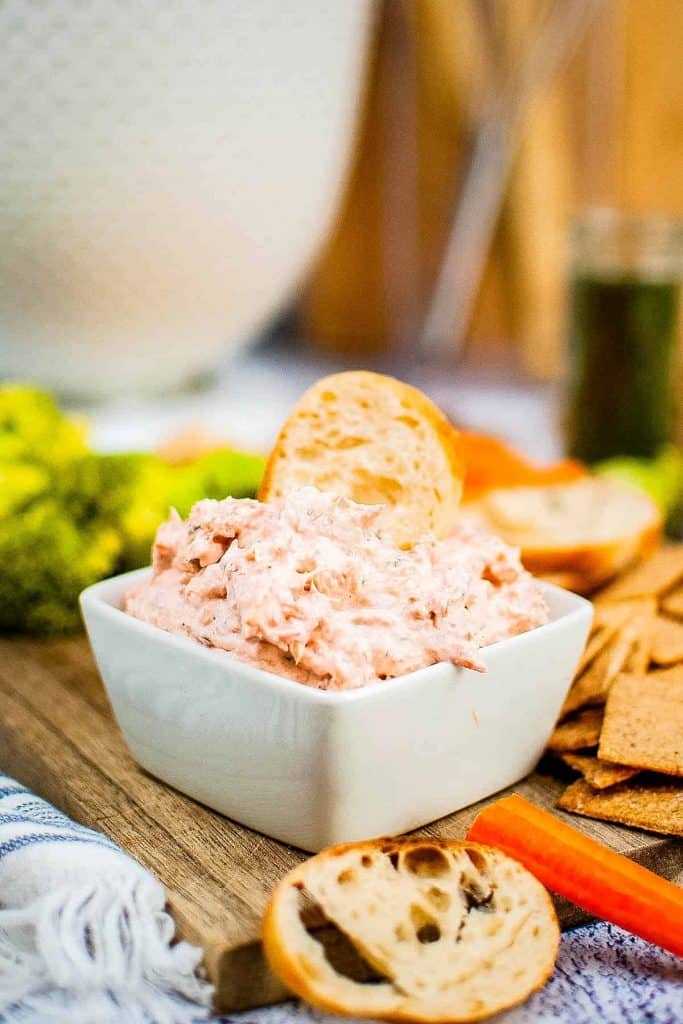 Smoked Salmon Dip
Easter appetizer ideas like smoked salmon dip are perfect for the family. Key ingredients include cream cheese, sour cream, lemon juice, minced garlic, black pepper, chopped fresh dill, salt, and smoked salmon flaked.
Best Finger Foods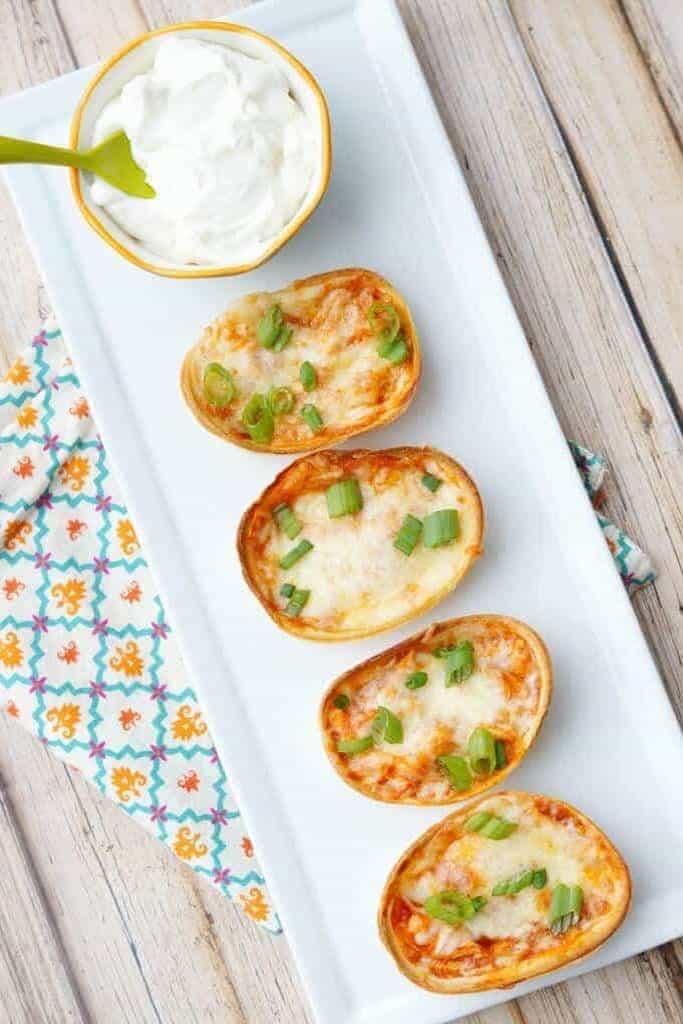 Enchilada Cups
Enchilada cups are so simple when you pick up some store-bought rotisserie chicken. You can also use your favorite enchilada sauce or make some fresh.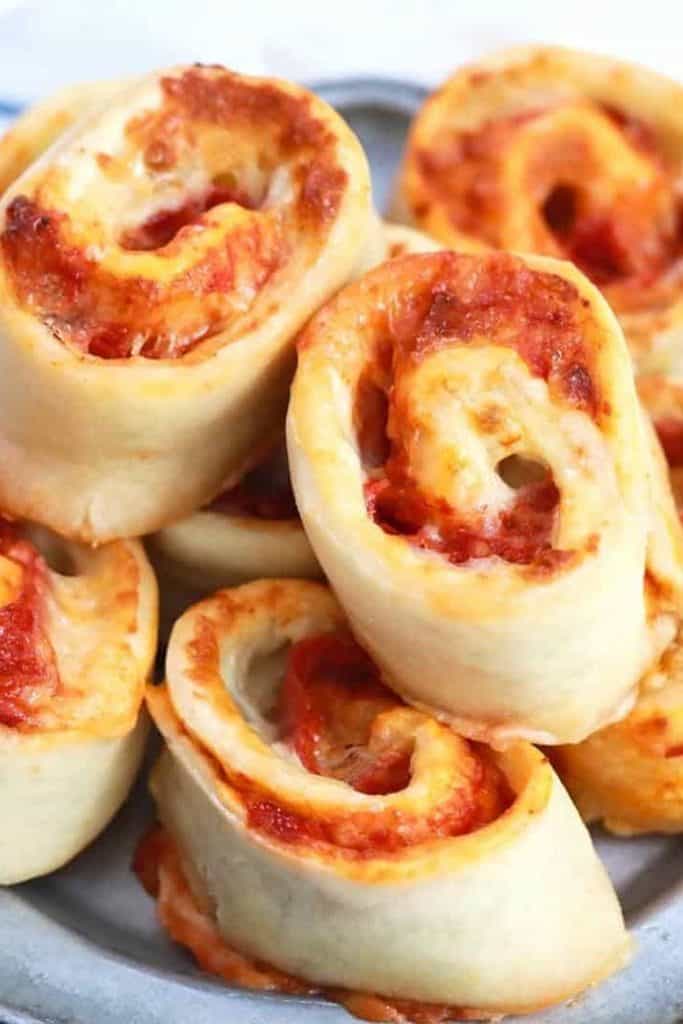 Mini Pizza Rolls
Mini pizza rolls will impress even the pickiest of eaters at an Easter gathering. I like to make some with pepperoni and sausage, and one with just cheese.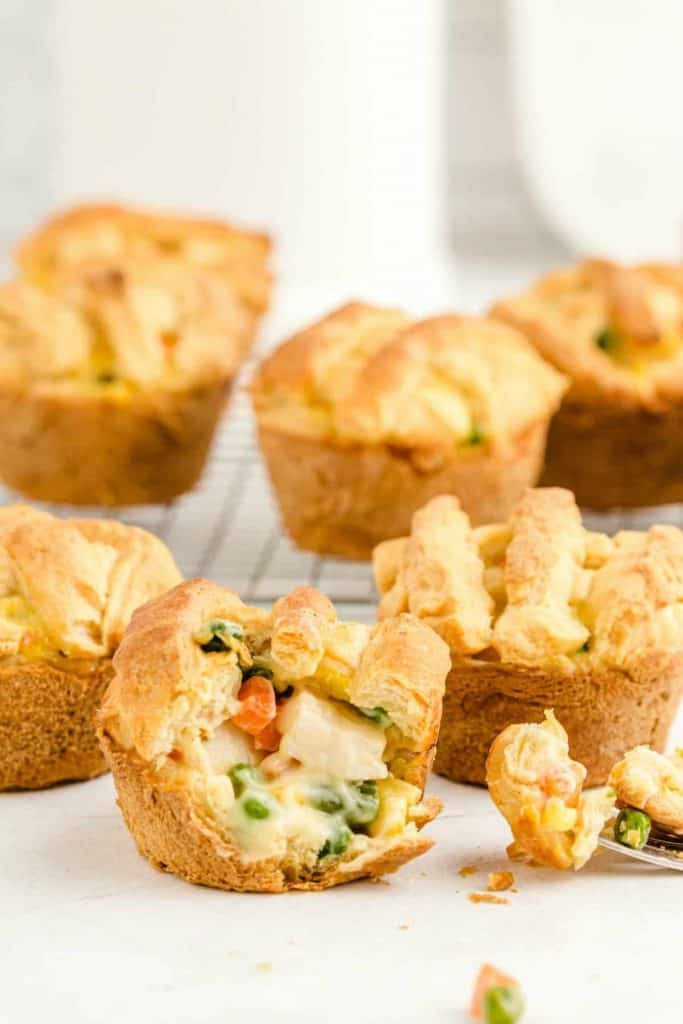 Mini Chicken Pot Pies
With only 5 ingredients, you can make these Mini-Chicken Pot Pies for a crowd. Plus, they're ready in just 30 minutes. These appetizers are amazing alone or paired with soup or salad.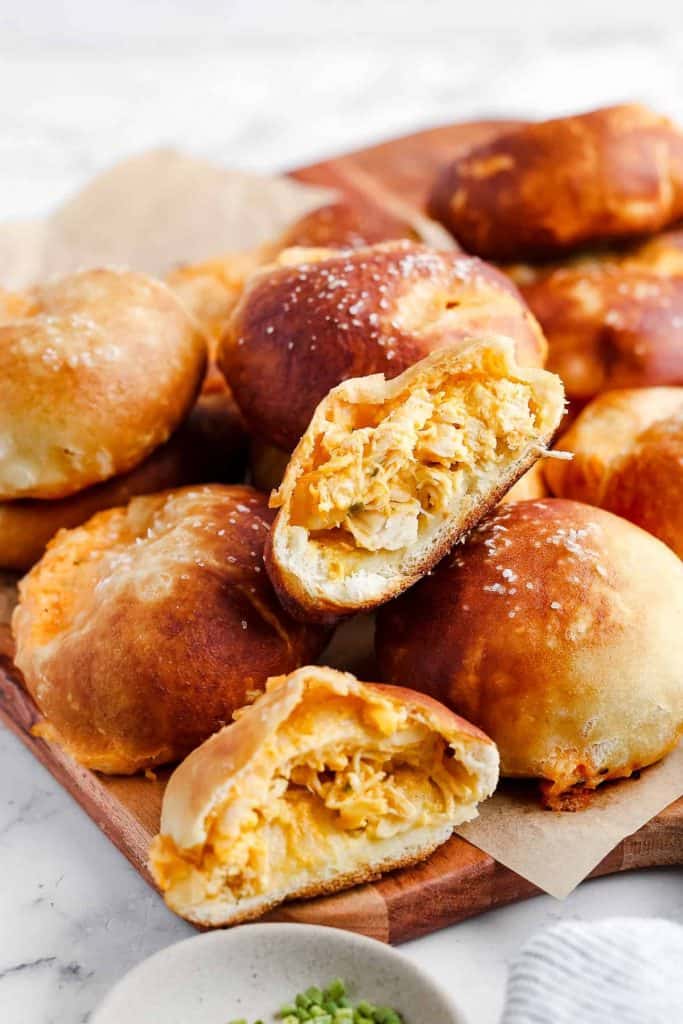 Buffalo Chicken Pretzel Bites
Buffalo chicken pretzel bites are delicious finger foods that both kids and adults can enjoy. All you need is store-bought yeast dinner rolls and some creamy, tangy chicken filling.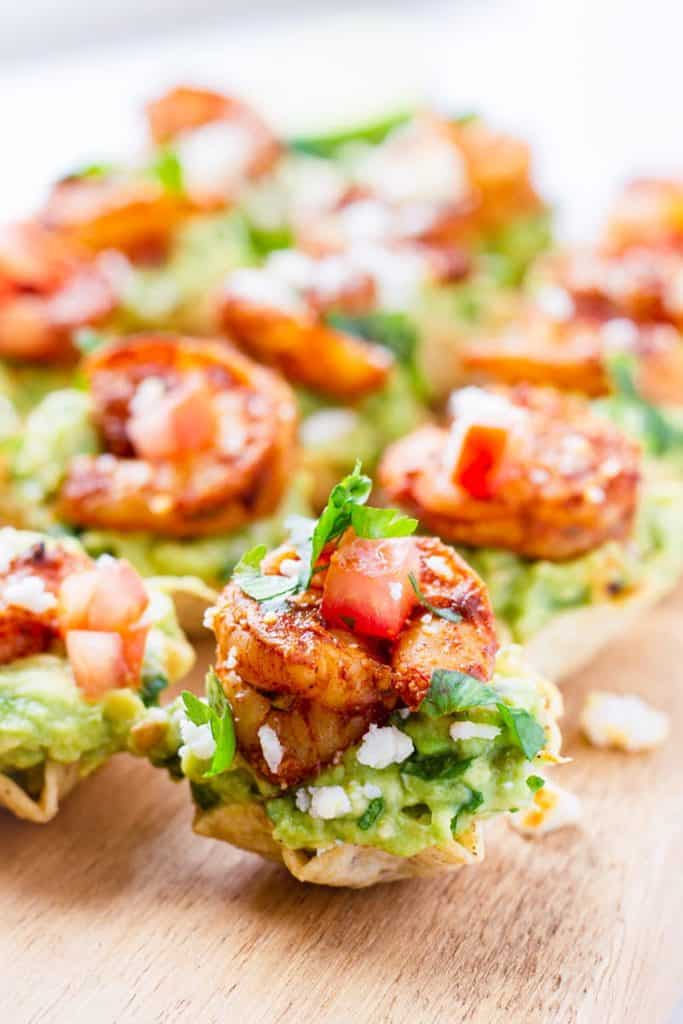 Chili Lime Shrimp Cups
Easter appetizer ideas like these chili lime shrimp cups are easy and mouthwatering. This recipe is a great fit for a large family gathering because it makes about 32 shrimp cups.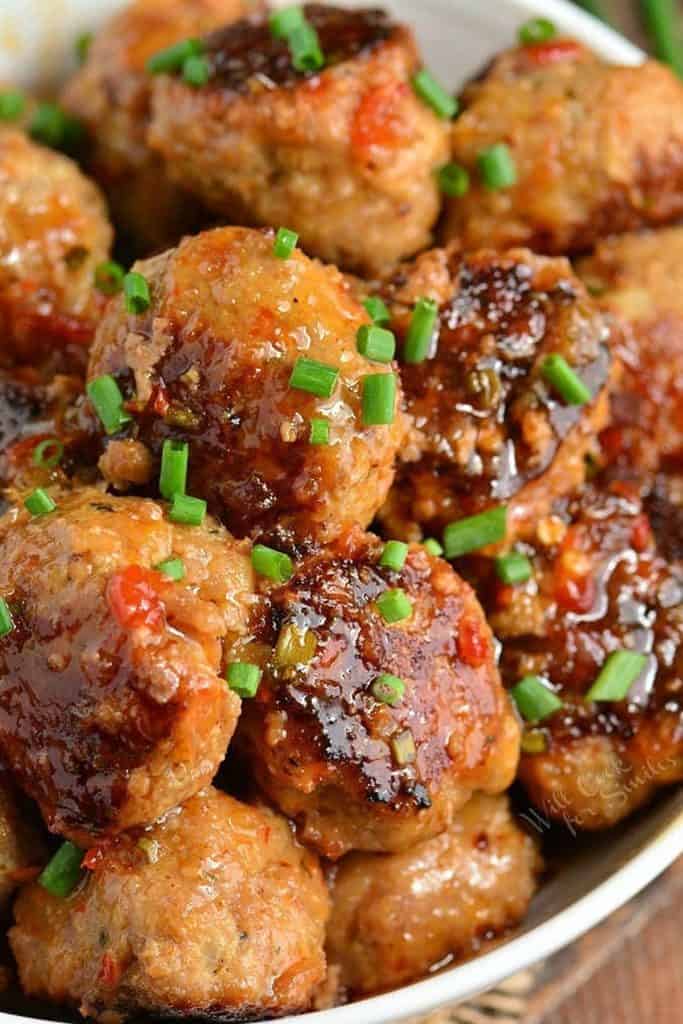 Thai Chili Meatballs
If you like something a little unique for Easter, try these Thai Chili Meatballs. Made with tender turkey and baked in sweet chili sauce. Other key ingredients include garlic, fresh ginger, cilantro, and chives.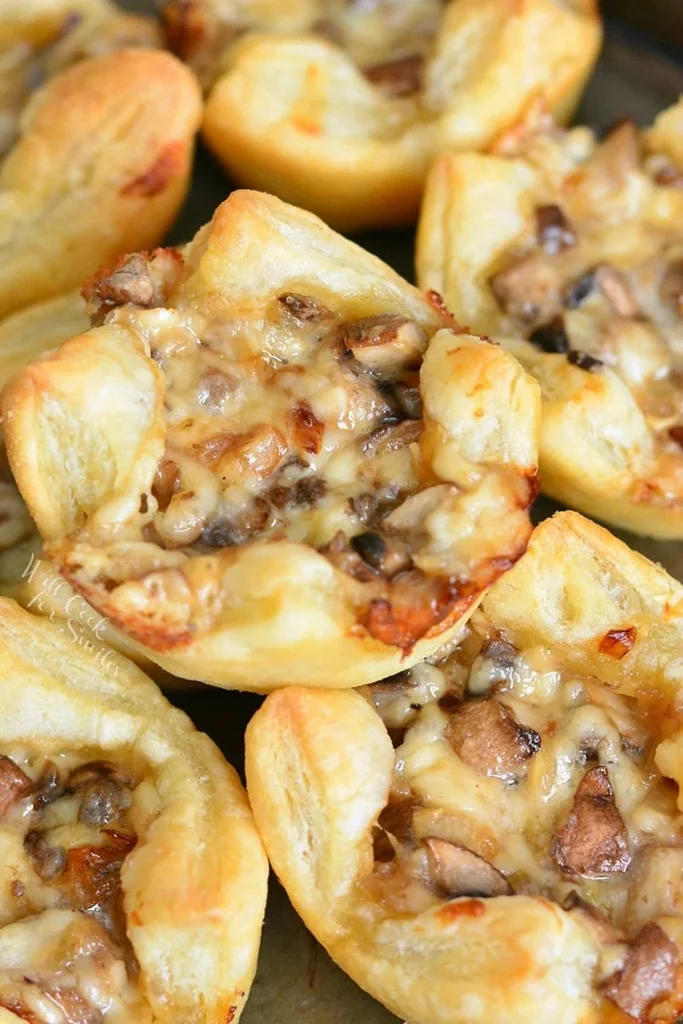 Mushroom Cheese Puffs
Mushroom cheese puffs only need 5 ingredients and 30 minutes of your time. Made with flaky puff pastry and a cheesy mushroom mixture, they will be the first appetizer to go!
Easy Recipes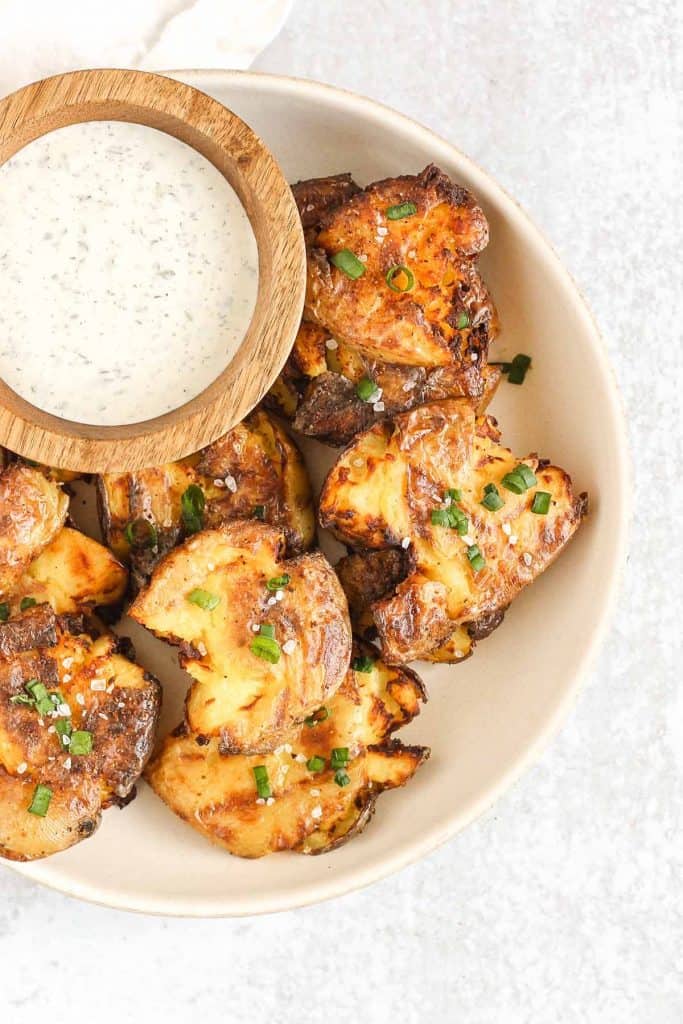 Air Fryer Smashed Potatoes
Air Fryer Smashed Potatoes are crispy and golden brown. They literally melt in your mouth with butter, spice, and a dollop of sour cream.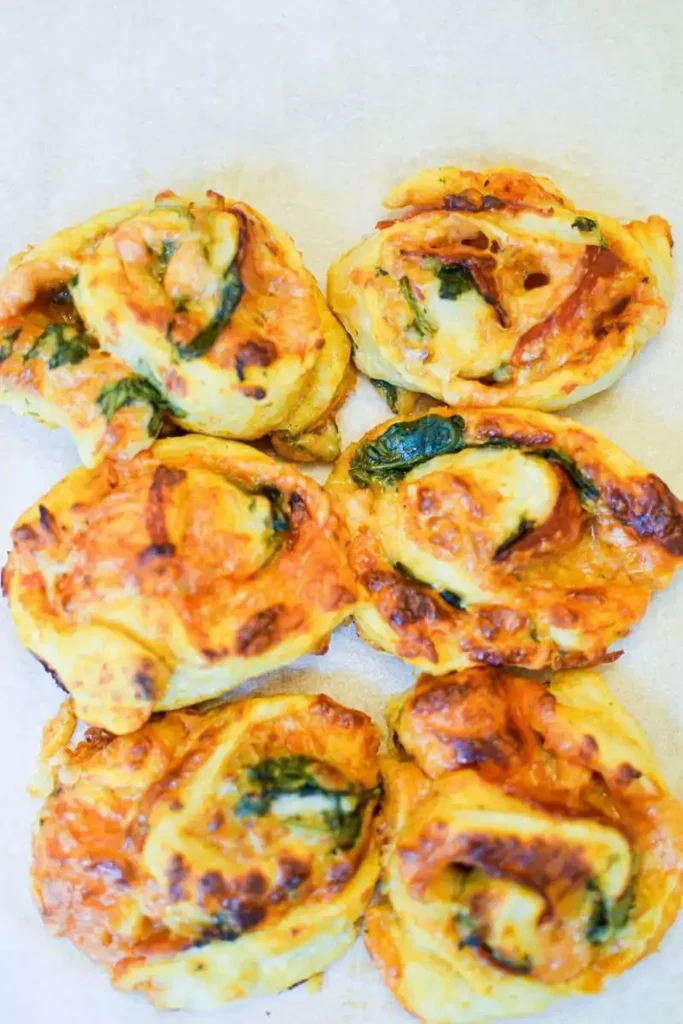 Easy Pizza Rolls
These easy pizza rolls will instantly become your new favorite appetizer. You can add your favorite add-ons inside too, like spinach and mushrooms.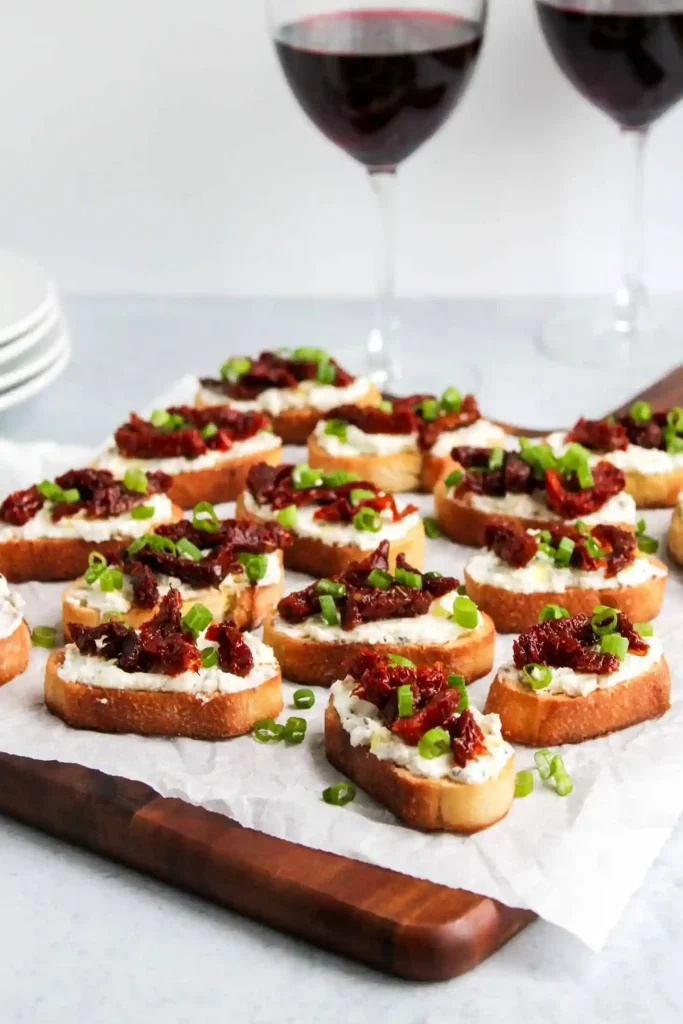 Sun Dried Tomato Crostini
Easter appetizer ideas like Sun-Dried Tomato Crostinis are next-level amazing. This recipe is quick and easy, with a flavorful combination of sun-dried tomatoes, various cheeses, basil, and a touch of garlic!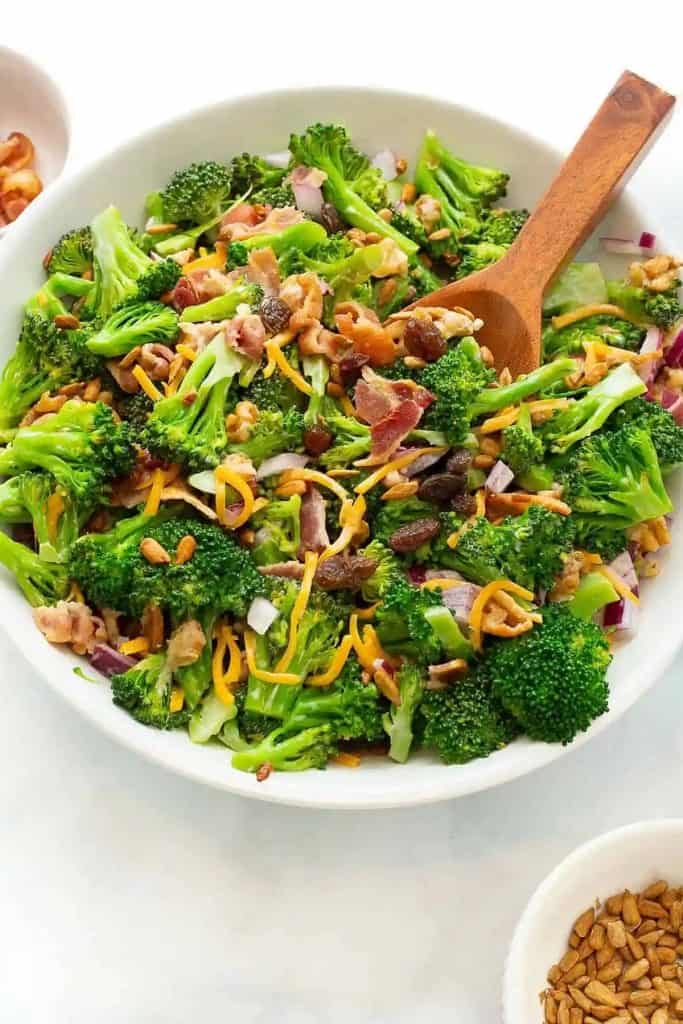 Classic Broccoli Salad
This Broccoli Salad is a classic rendition with fresh broccoli, cheddar cheese, sunflower seeds, red onions, and a scrumptious dressing. Plus, all you have to do is toss the ingredients in a bowl.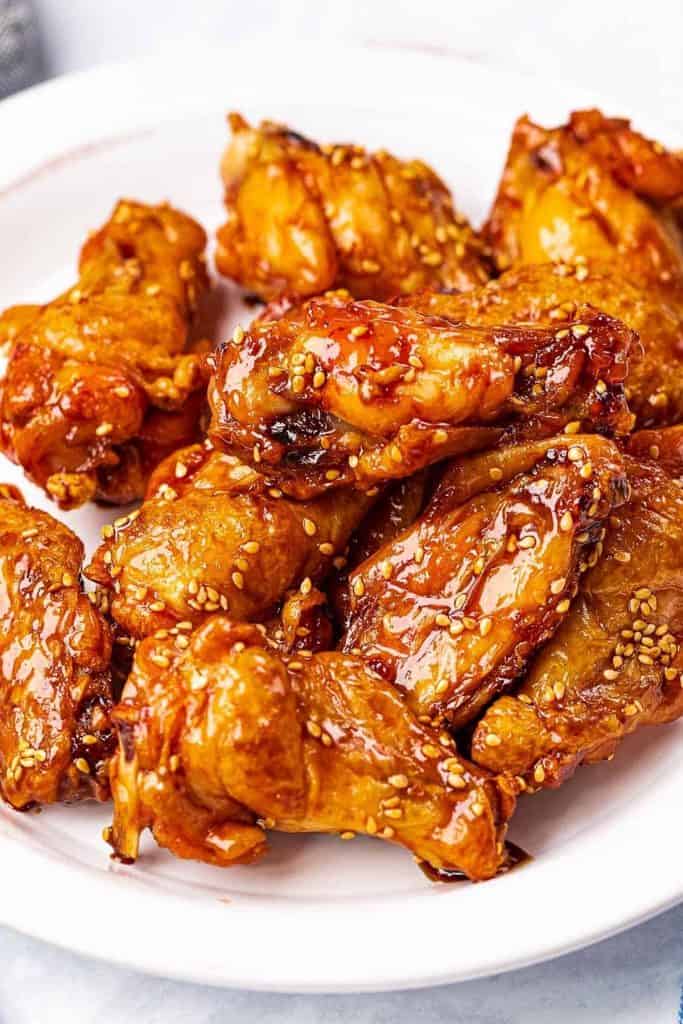 Sticky Teriyaki Chicken Wings
How do you make the perfect Sticky Teriyaki Chicken Wings? All you have to do is properly pat dry the chicken wings before tossing them with sea salt and aluminum-free baking powder. Then bake for 45 to 50 minutes, flipping halfway through.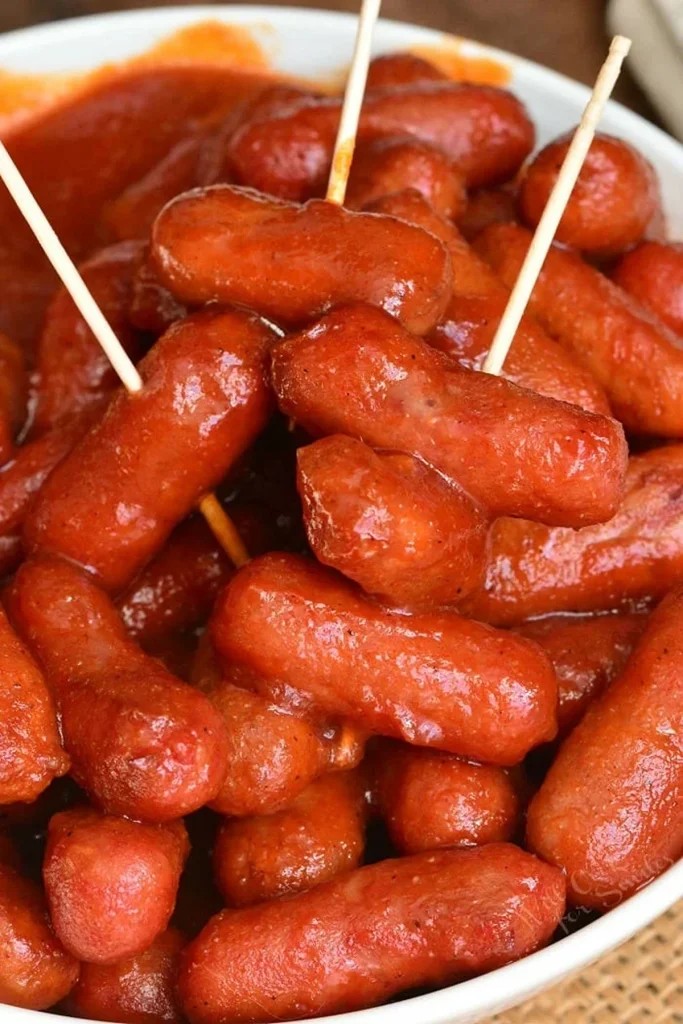 Easy BBQ Little Smokies
Easter appetizer ideas like these easy BBQ Little Smokies are a personal favorite! Just cook them up in some sauce or wrap them in bacon and roast them in the oven!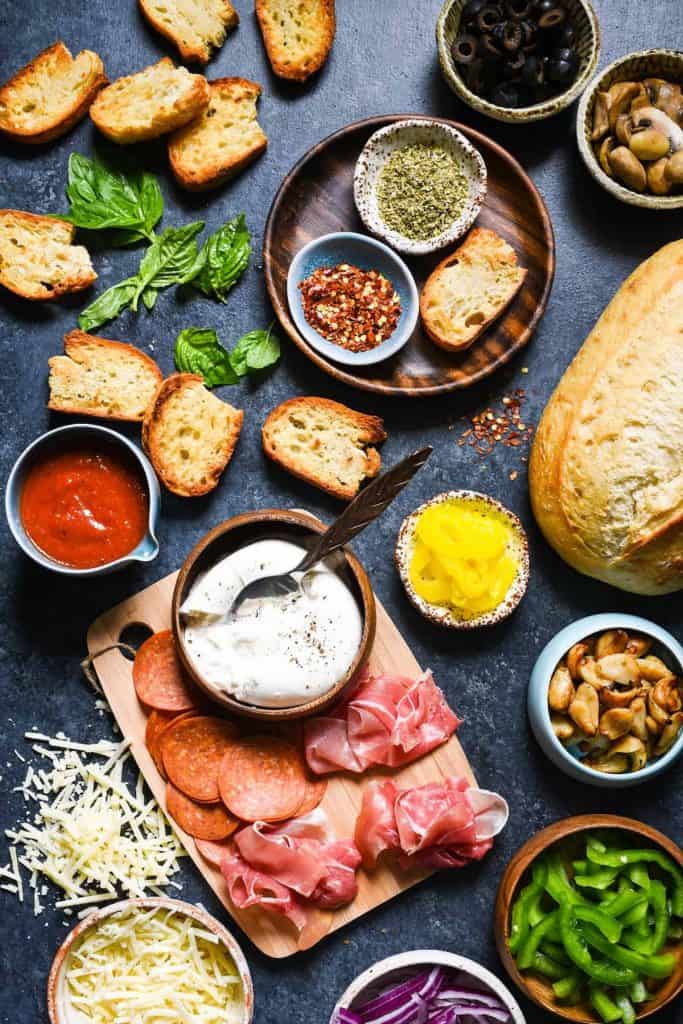 Pizza Crostini Bar
Try this Pizza Crostini Bar for your Easter dinner party plans. The author recommends using 2 La Brea Bakery Take & Bake Tuscan Loaves alongside a few other pantry staples.
Appetizers With Seafood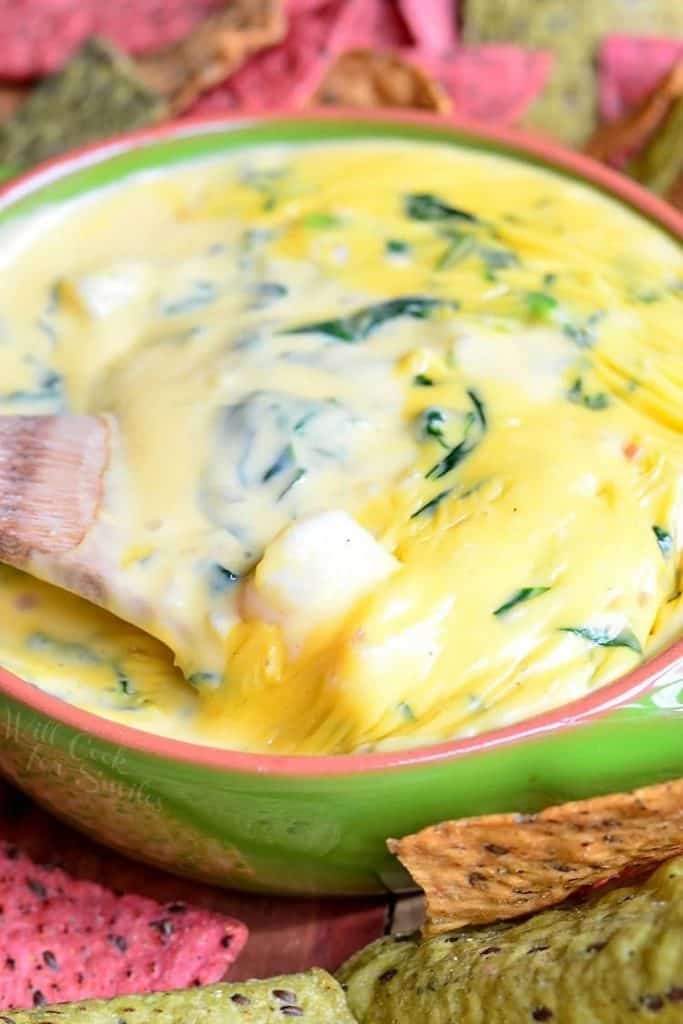 Shrimp Spinach Queso
Shrimp Spinach Queso will have a smile on everyone's face in an instant. All you need is vegetable oil, chopped spinach thawed and squeezed, garlic cloves, minced red onion, small raw shrimp cut in half, Valveeta, cheddar, milk, and spices.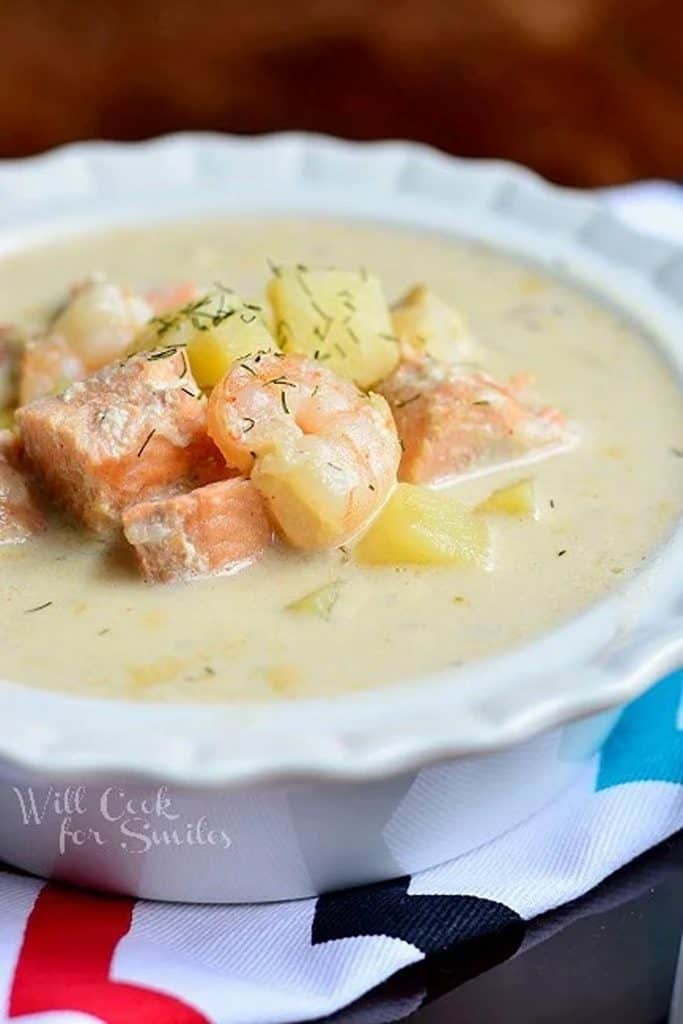 Seafood Chowder
I love soup appetizers, especially a good chowder. Like this seafood chowder with the addition of caramelized onions and white wine!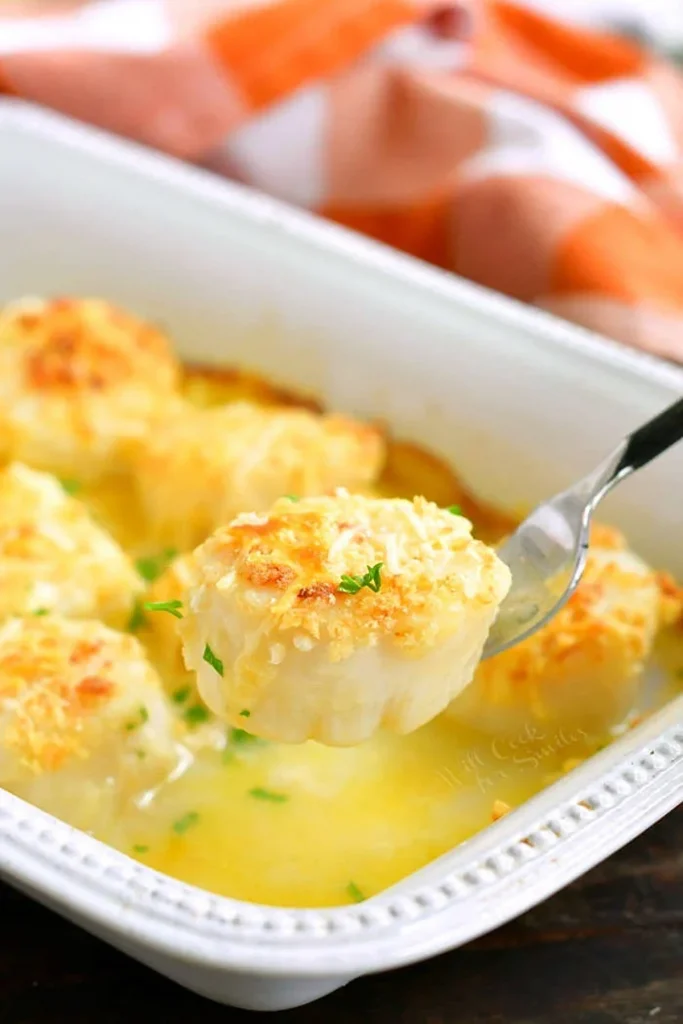 Baked Scallops
Baked Scallops are an elegant snack yet incredibly simple to make. They're ready in less than 30 minutes. All you have to do is dip them raw in a mixture of butter and garlic, then bake in Panko and Parmesan coating.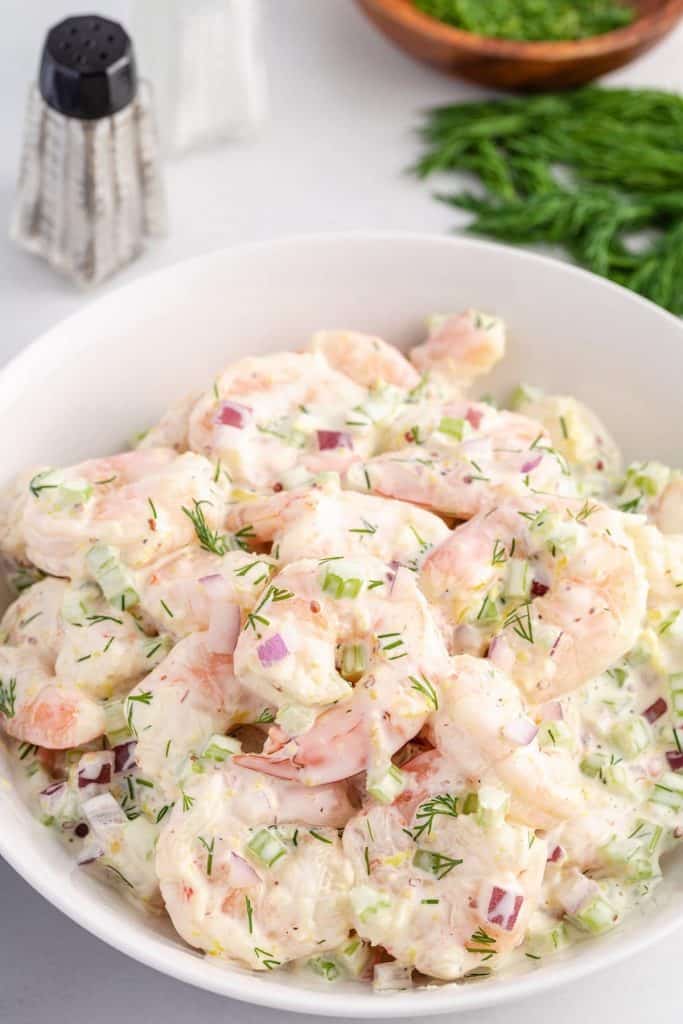 Shrimp Salad
Easter appetizer ideas like shrimp salad are easy, refreshing, and made with mayonnaise, dill, celery, and onion. Don't forget the Dijon and lemon zest for zing.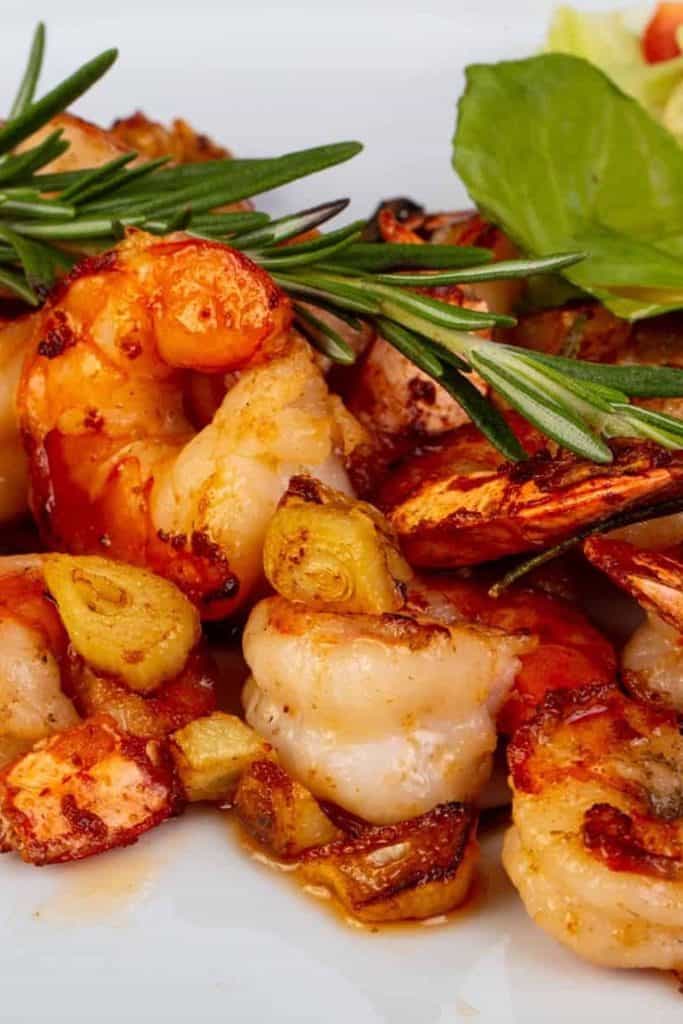 Lemon Garlic Jumbo Shrimp
Lemon Garlic Butter Shrimp are juicy and delicious paired with lemon butter sauce. Key ingredients include unsalted butter, minced garlic, jumbo shrimp, and lemon.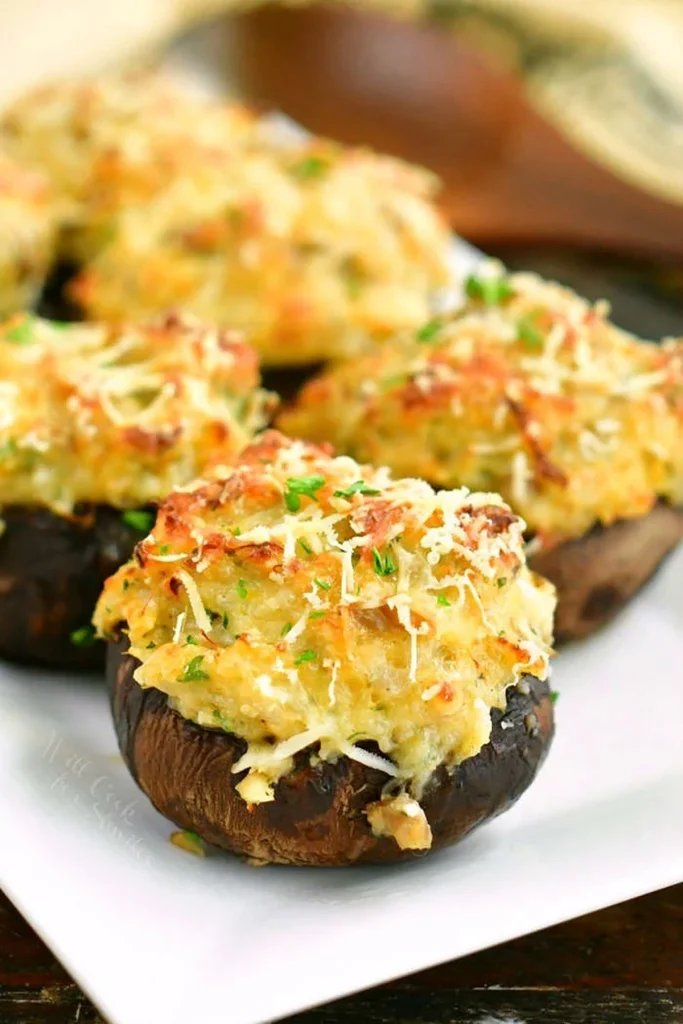 Crab Stuffed Mushrooms
Crab Stuffed Mushrooms give you the perfect balance between seafood and earthy vegetables. You can serve them for a special occasion or a weeknight dinner.
Our Top Picks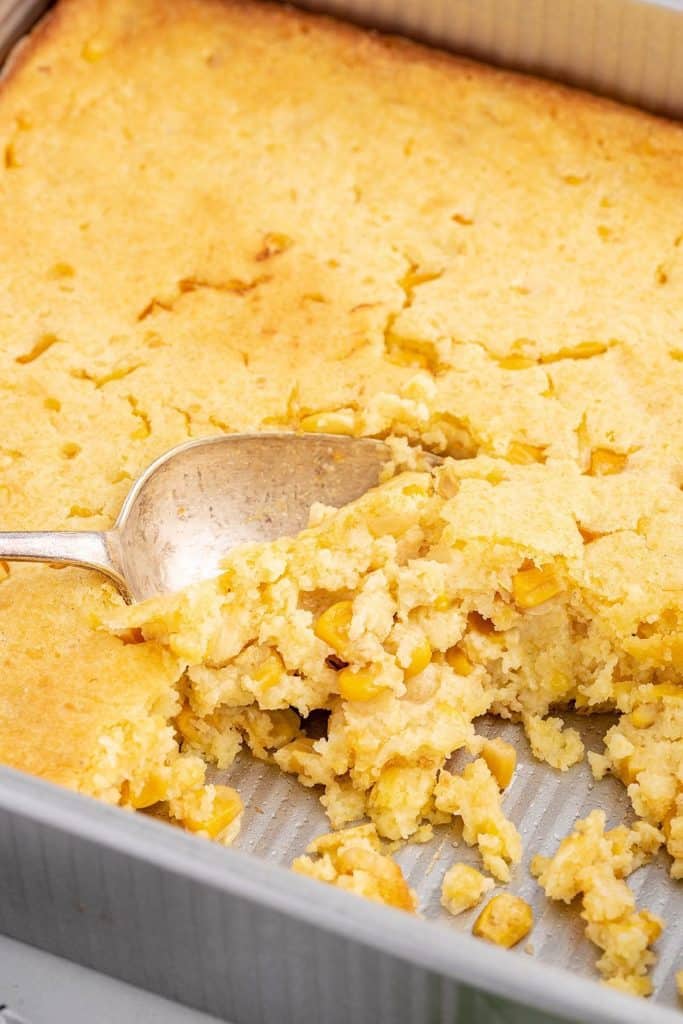 Jiffy Corn Casserole
Jiffy Corn Casserole is also called spoon bread casserole or Jiffy corn pudding! It is so delicious I could eat it all by itself. This cornbread casserole is rich, buttery, and a little bit light.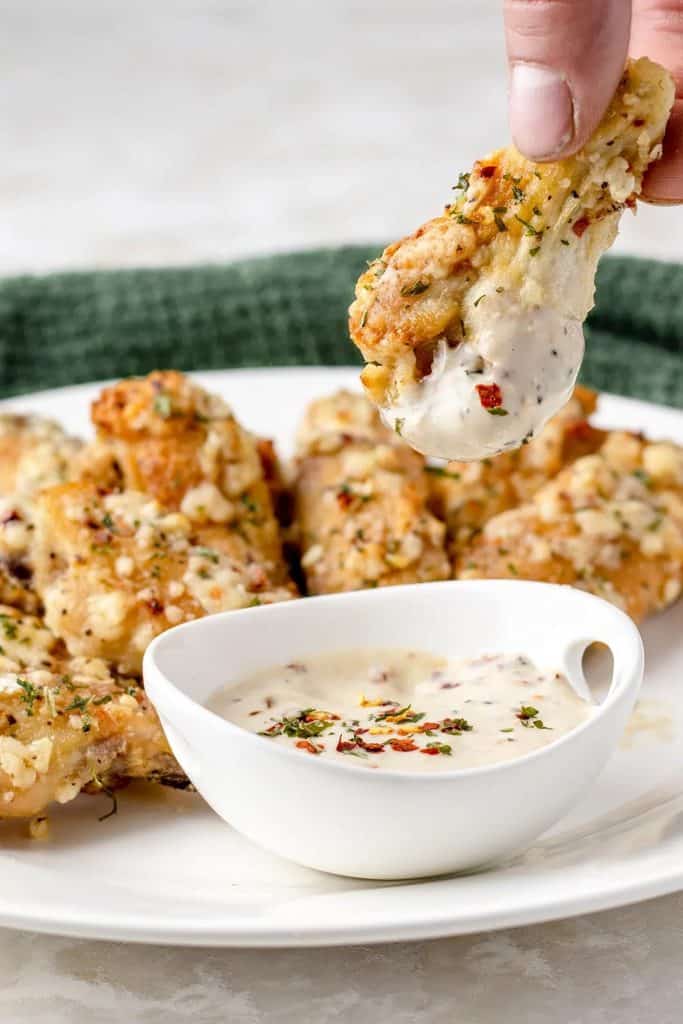 Garlic Parmesan Wings
Easter appetizer ideas like Garlic Parmesan Wings are the restaurant-quality chicken you have to serve up. They are smothered in a scrumptious homemade garlic butter parmesan sauce.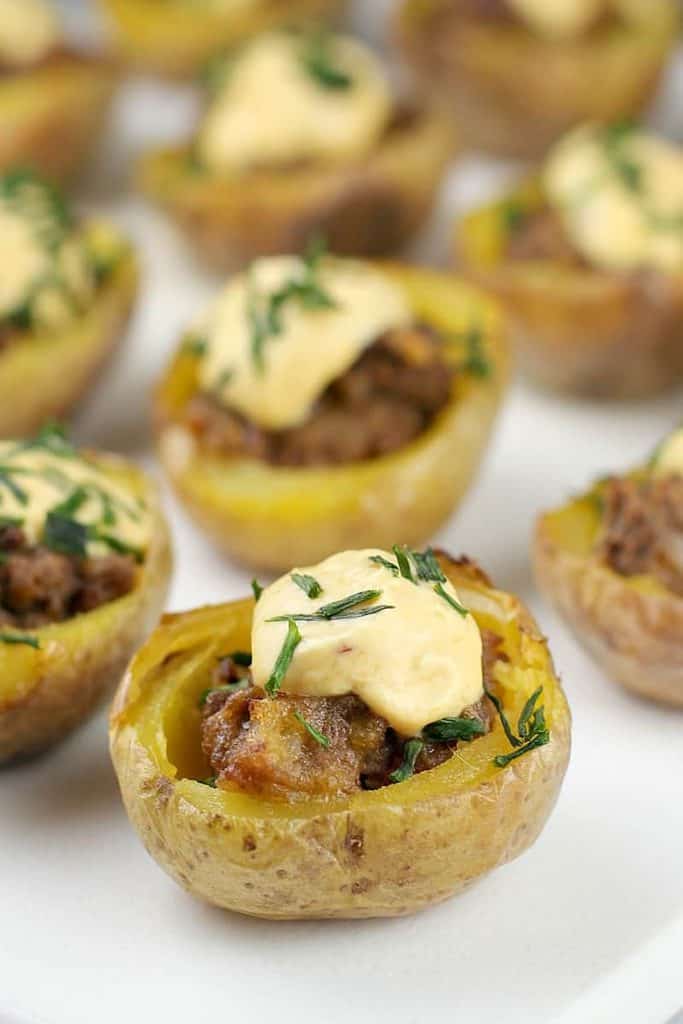 Cheeseburger Potato Bites
Mini Cheeseburger Potato Bites are fun and tasty to nibble on. Plus, all you really need are potatoes, cheese, beef, and a few other pantry staples.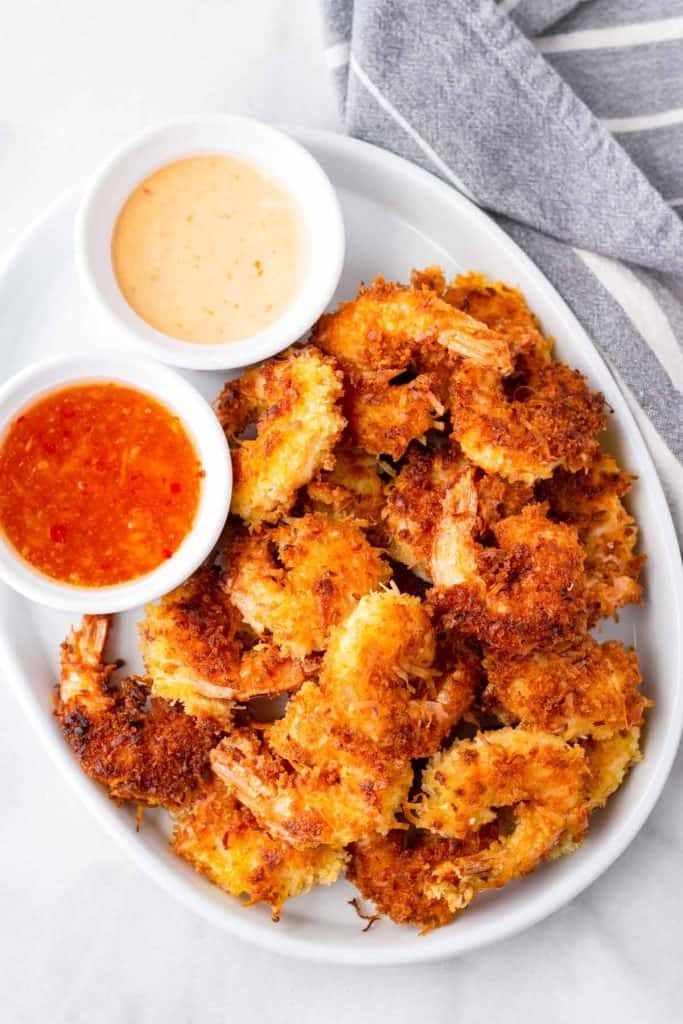 Crispy Coconut Shrimp
Fried Coconut Shrimp are one of my favorite go-to appetizers. They're amazing for Easter dinner parties because everyone loves them. These shrimp are crispy, golden brown, and full of toasty coconut flavors.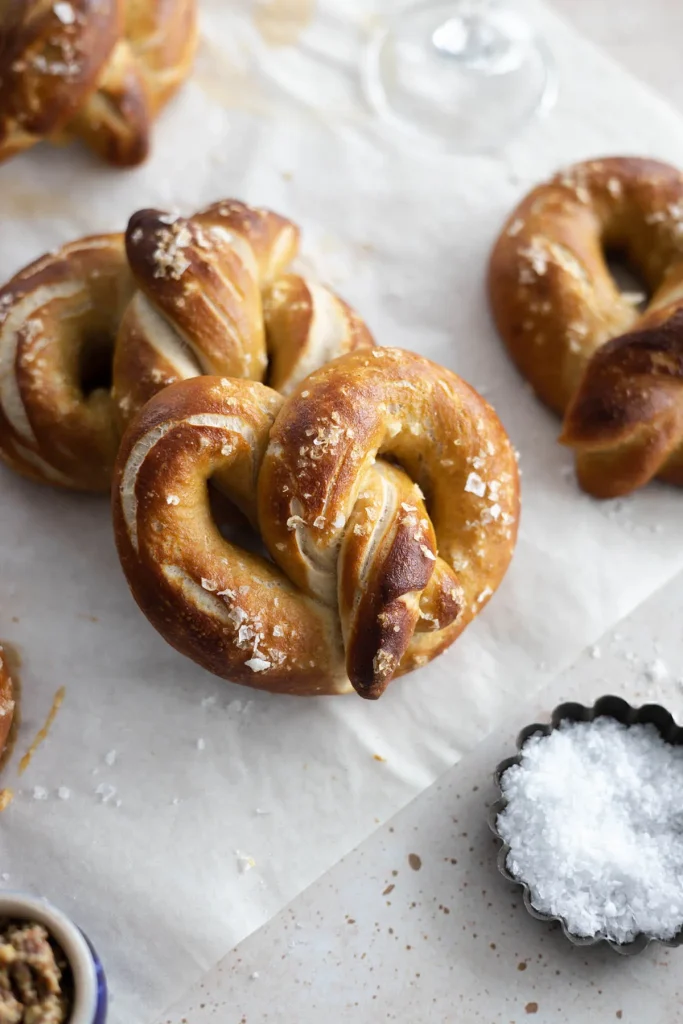 German Soft Pretzels
Easter appetizer ideas like soft pretzels are easy to make and great for a crowd. Just add a little German beer to the batter to really put them over the top.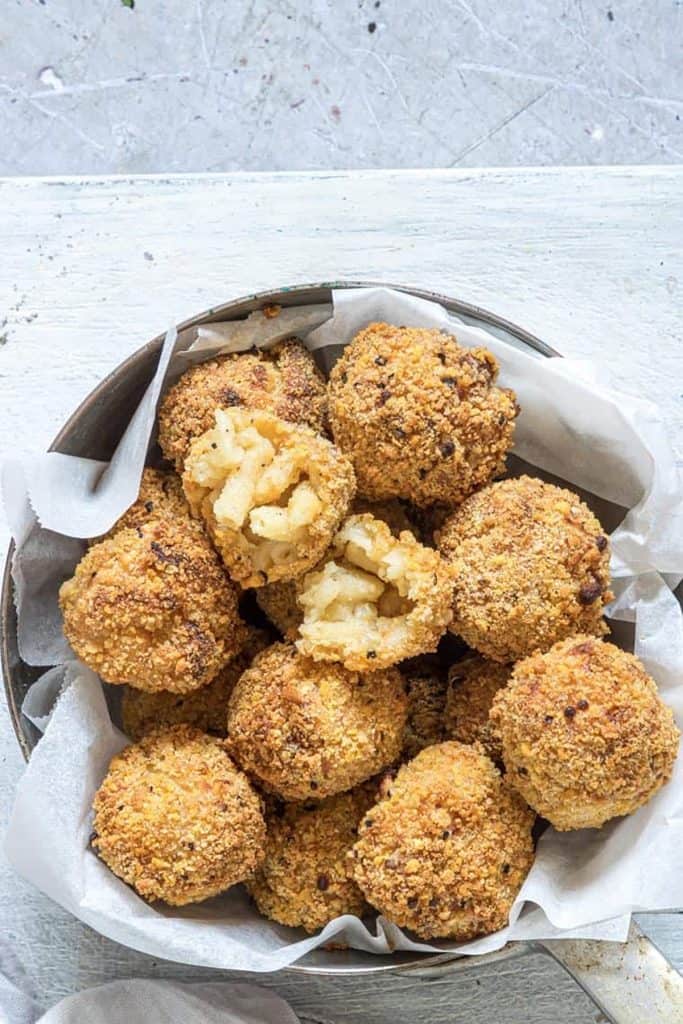 Mac & Cheese Balls
Air Fryer Mac and Cheese Balls are the ultimate comfort food! And just 3 ingredients are all that's needed to whip up this totally crave-worthy appetizer, snack, or side. Instructions for making Instant Pot Mac and Cheese Balls are also included.
More Easter Food & Fun
Want more fun Easter ideas? Check these out…