Fun Printable Easter Words Activity For Kids
By: Vickie | Updated: 7th August 2023
Looking for a fun Easter activity that you can do with your kids? This fun Easter Words Activity is fun for the whole family.
You try to make as many words as you can, using only the letters found in the words Easter Basket. This activity will keep them busy for hours. Print it out and do it together.
It is a fun printable that's also perfect for holiday parties, as part of a classroom activity, or just a rainy day activity.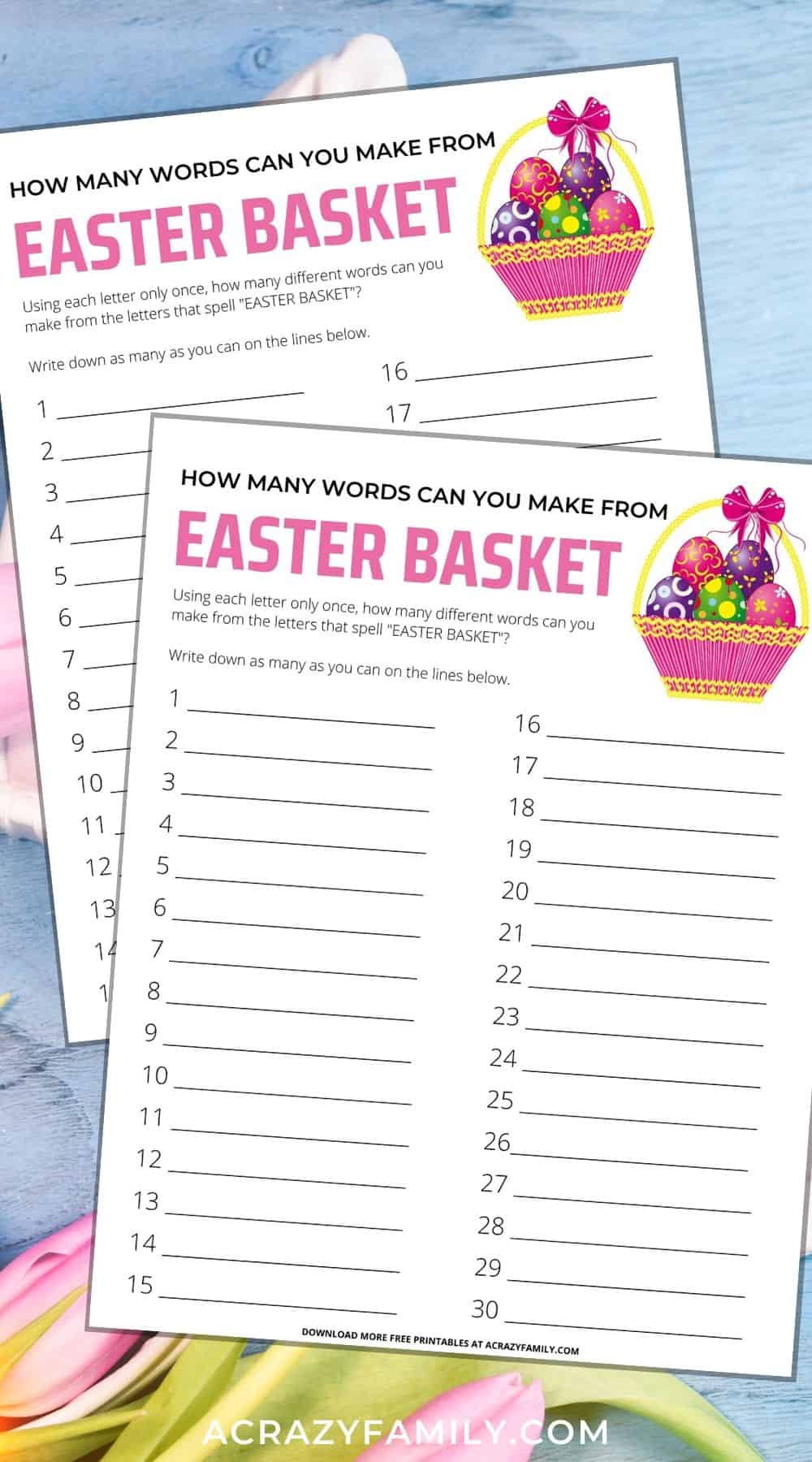 Here is how it works…
Using each letter only once, you have to see how many different words you can make from the letters found in E, A, S, T, E, R, B, A, S, K, E, T.
Hint: There are 478 words you can make!
Here are some examples:
Write down as many words as you can on the lines below. There are 30 lines that are provided. However, if you can keep going, flip over the page (or grab another sheet of paper) and continue coming up with more words!
Free Printable How Many Words Can You Make From Easter Bunny Game
Print out as many as you need for your class parties, after-school clubs, family game night, and more!
This activity is designed to print onto a standard 8.5×11 inch piece of paper or card. One game will print per page. Simply download or print from the link below.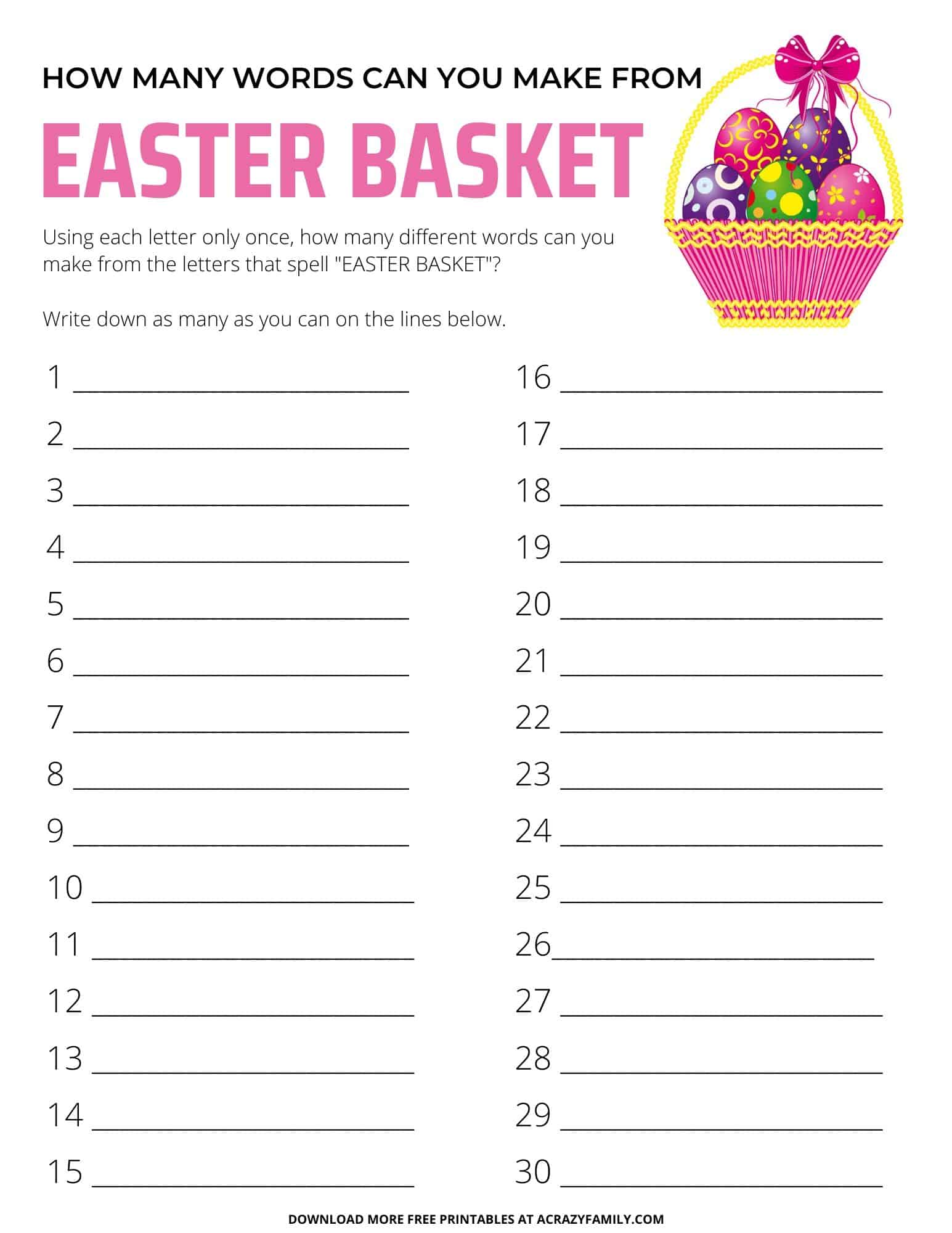 More Easter activities:
Easter Maze & Coloring Page – The fun maze features a bunny trying to find the eggs in the center. Find your way through the maze to reach them! Plus a super cute bunny Happy Easter coloring page.
Easter Gnomes Coloring Pages – If your kids love coloring pages, then they will love these Easter Gnome coloring pages.
Easter I Spy Printable – Count the Easter eggs, bunny balloons, and spring flowers!