Some links in this post are affiliate links. If you buy from one of our links, we may earn a commission.
Easter is a great holiday for kids because there's so much that you can do with them during their time off, from making Easter crafts and decoration to spending the time at the local farm park.
Baking is a massive hit this time of year, with so many fun Easter recipes for kids available online.
In this post I've rounded up fifteen of my favourite, kid-friendly recipes that'll keep your little ones occupied during the festive time.
Easter Egg Breakfast Popsicles
The best way to start Easter is with a tasty snack, but with so many unhealthy chocolate eggs on their way it's hard not to add to it! I love these as they're simple, fun, and much healthier than other alternatives.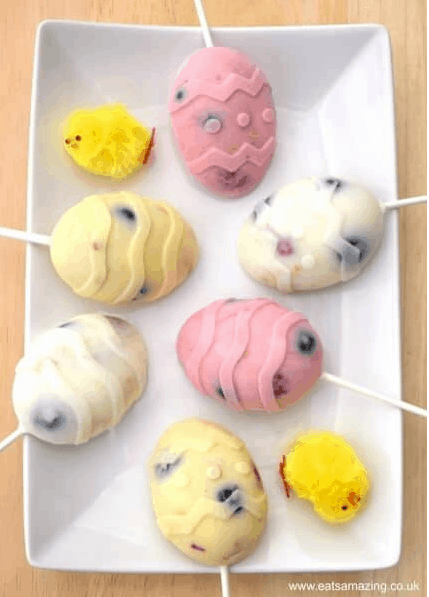 Get the recipe from Eats Amazing
Rice Krispie Nests
Chocolate nests are an absolute given with Easter. We usually make milk chocolate shredded wheat nests, however, I love making white chocolate rice krispie nests for a change. The "grass" that goes with the eggs is a lovely added touch!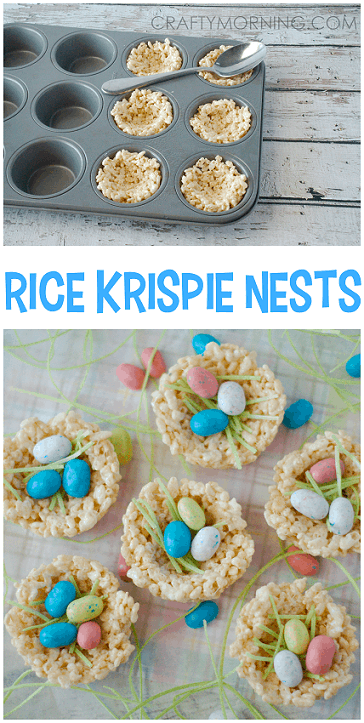 Get the recipe from Crafty Morning
Easter Bunny Marbled Cut Out Cookies
Kids will love how colourful and pretty these cookies are, and they're actually really easy to make. I adore the little bunny tails!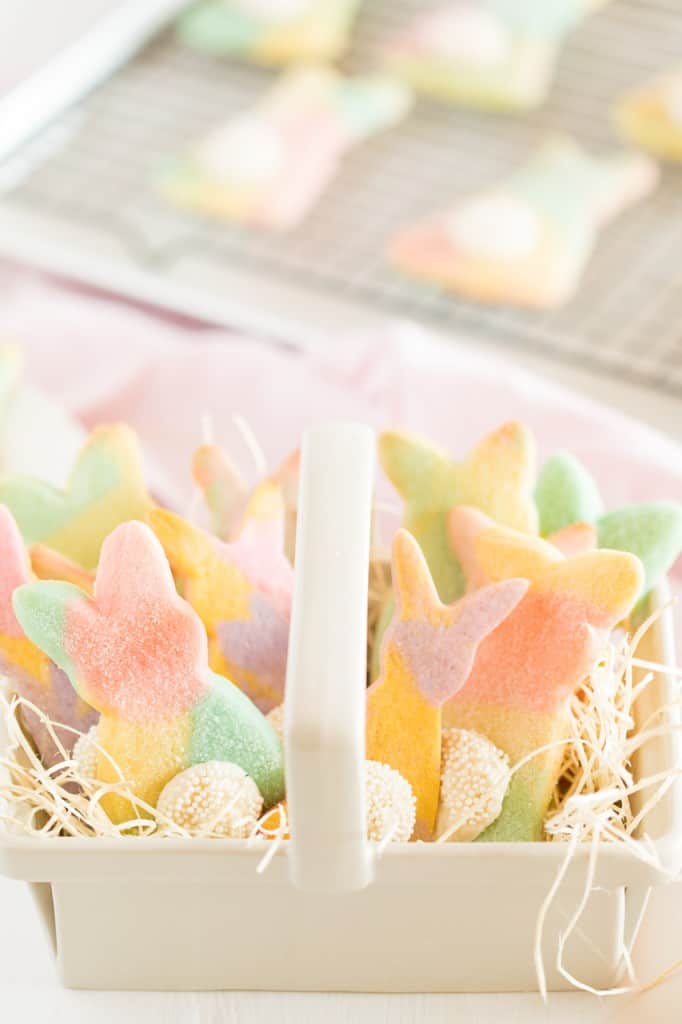 Get the recipe from Made To Be A Momma
Easy No-Bake Chocolate Bunny Treats
Another tasty bunny treat, these are particularly great for kids because they don't involve any baking plus they're fun to decorate. Be warned though – they won't last long!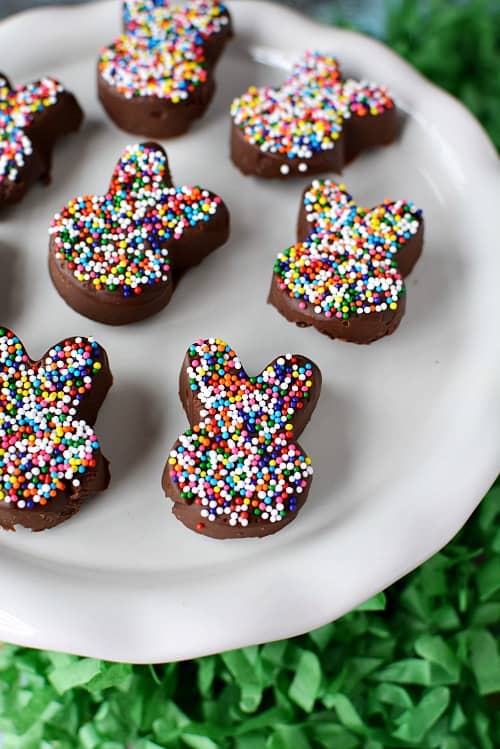 Get the recipe from A Cultivated Nest
Rice Krispie Easter Chicks
There's something about treats that have a face – they're just so much cuter. Another rice krispie recipe, these chicks are easy to make with the kids and are perfect for an Easter party.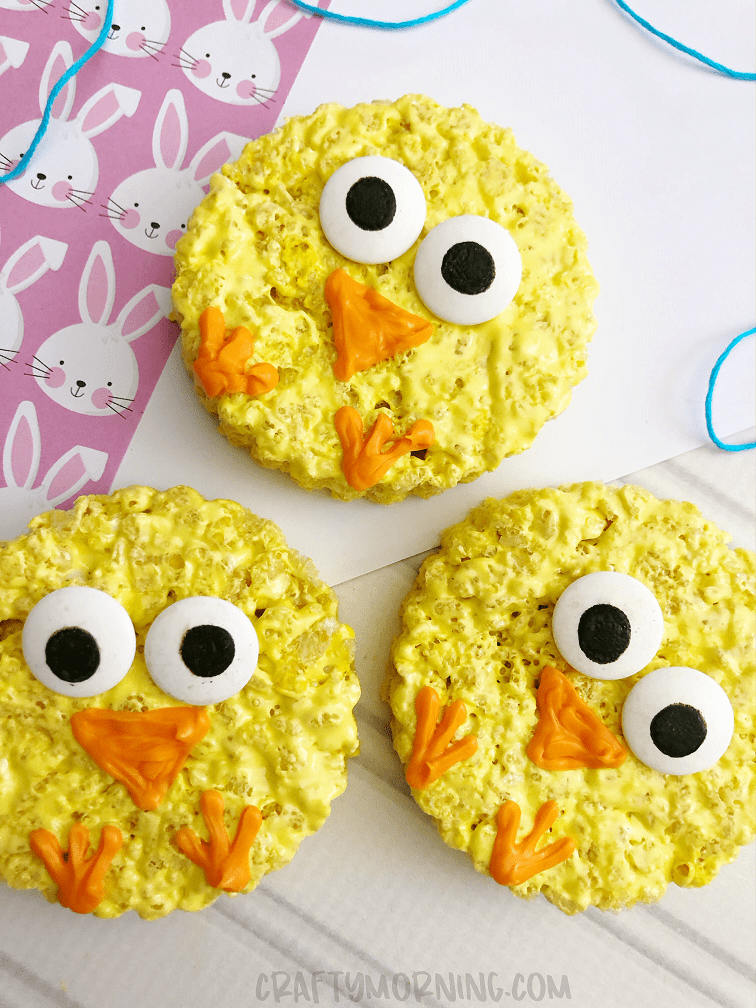 Get the recipe from Crafty Morning
Mini Lemon Flower Tarts
I love to celebrate the abundance of flowers during Easter so floral cakes and biscuits are a must. These mini lemon flower tarts are gorgeous to look at, plus they only have two ingredients!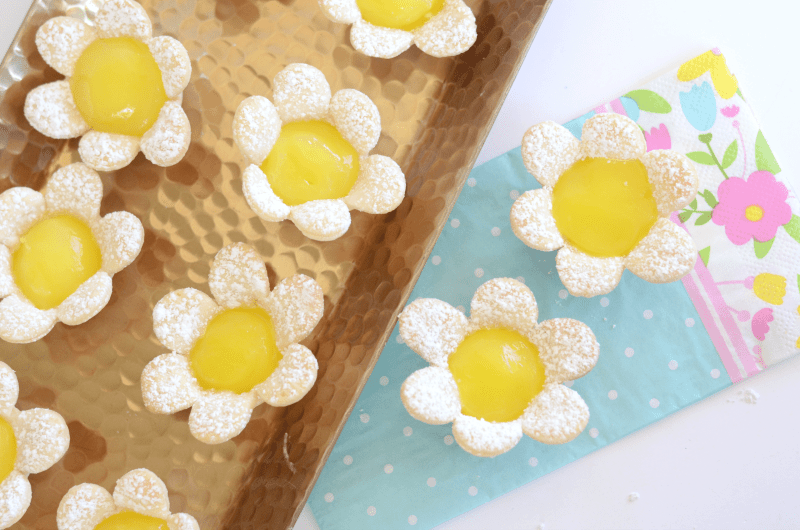 Get the recipe from Kid And Kin
Marshmallow Sheep Cupcakes
I absolutely love this recipe as it's great for lots of kids to make at the same time. It would work really well at an Easter party! Bake the cakes beforehand then set up a decorating session for a fun Easter activity.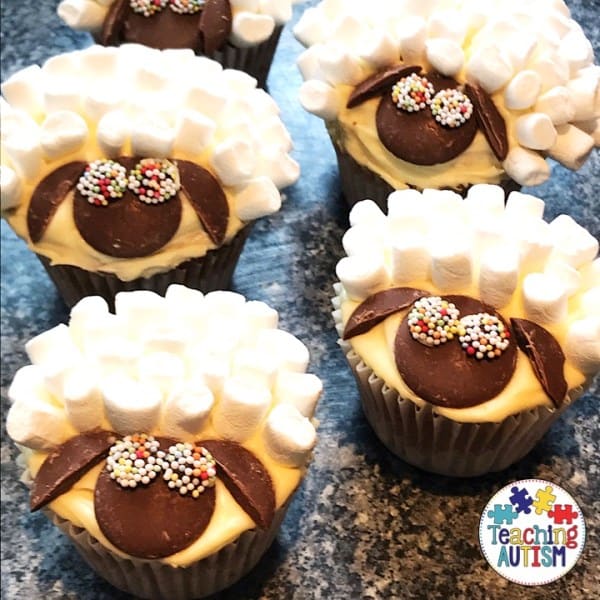 Get the recipe from Teaching Autism
Cinnamon Sugar Easter Bunny Twists
These pastry bunnies look gorgeous but are actually quite easy for kids to make, who will be able to join in with the fun dough twisting. And the eating part, of course!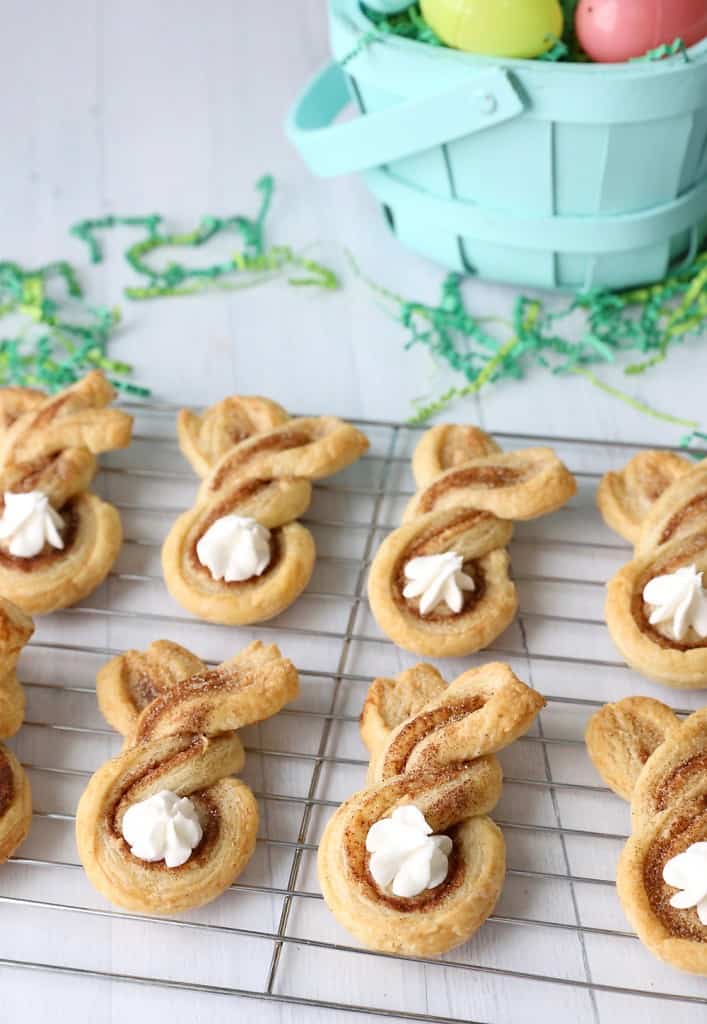 Get the recipe from It's Always Autumn
Easter Biscuits
Another fun decorating activity, all this recipe requires is biscuits, icing, and sprinkles. So easy, but great for kids who love decorating their own tasty treats.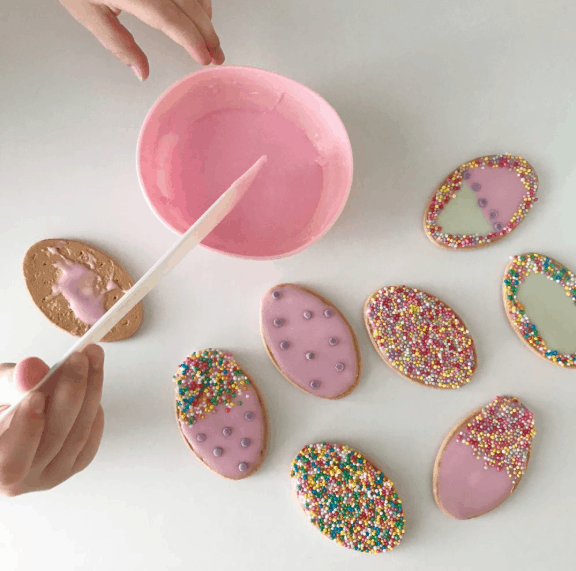 Get the recipe from Oh So Busy Mum
Rainbow Jell-O Easter Eggs
What's a celebration without jelly? These rainbow jelly eggs are a great alternative to chocolate and kids will love making them super colourful.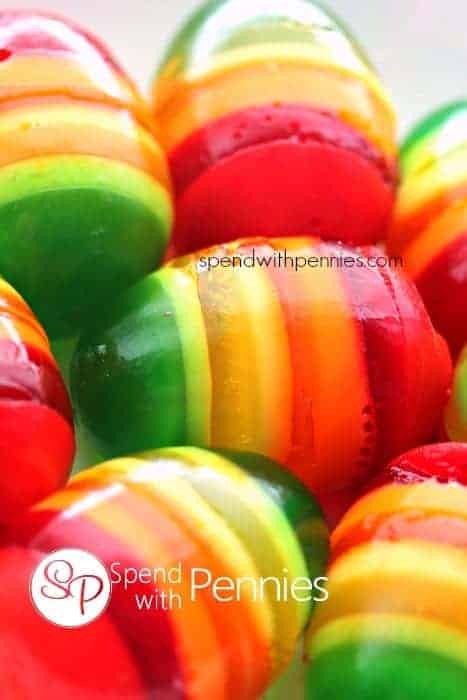 Get the recipe from Spend With Pennies
Easter Chocolate Bark
This is possibly the sugariest Easter recipe I've come across, but kids go absolutely wild for it. Bark is so easy to make, and it's also really customisable, so children can add whatever treats they like.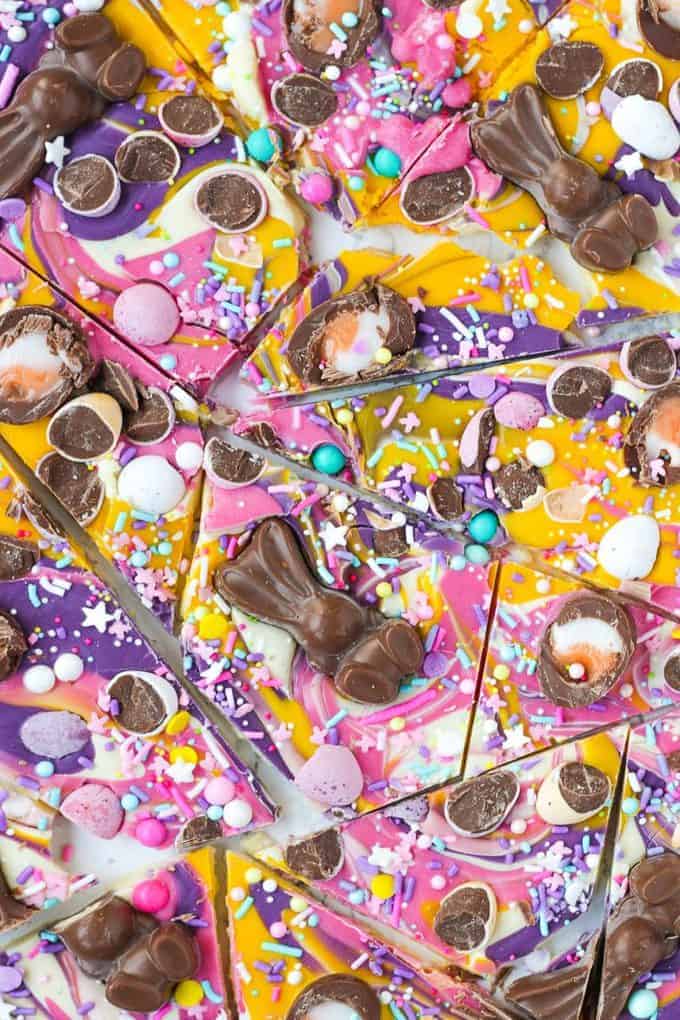 Get the recipe from Taming Twins
Easter Bunny Cookie Treats
These are one of my favourite fun Easter recipes for kids because they're just so adorable! I love how each bunny cuddles an Easter egg, and your kids will surely love making them as well.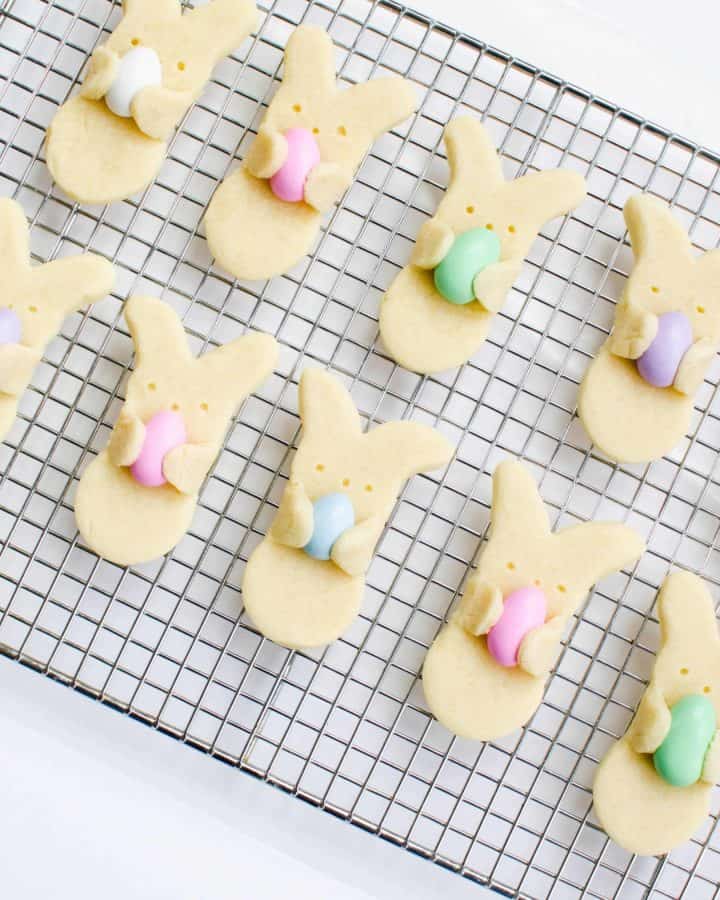 Get the recipe from Fun Loving Families
Easy Easter Egg Pops
This recipe uses pre-prepared rice krispie eggs, however, they can easily be made using rice krispies and white chocolate if you can't buy them in stores. A tasty treat that kids will love making and eating!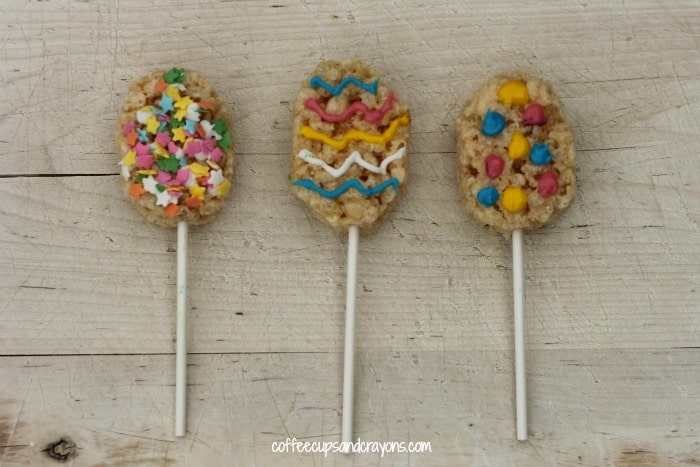 Get the recipe from Coffee Cups And Crayons
Carrot Patch Brownies
There are lots of different elements in this recipe that kids can get involved with, and the end result is wonderful. This would make a great feature cake for an Easter party!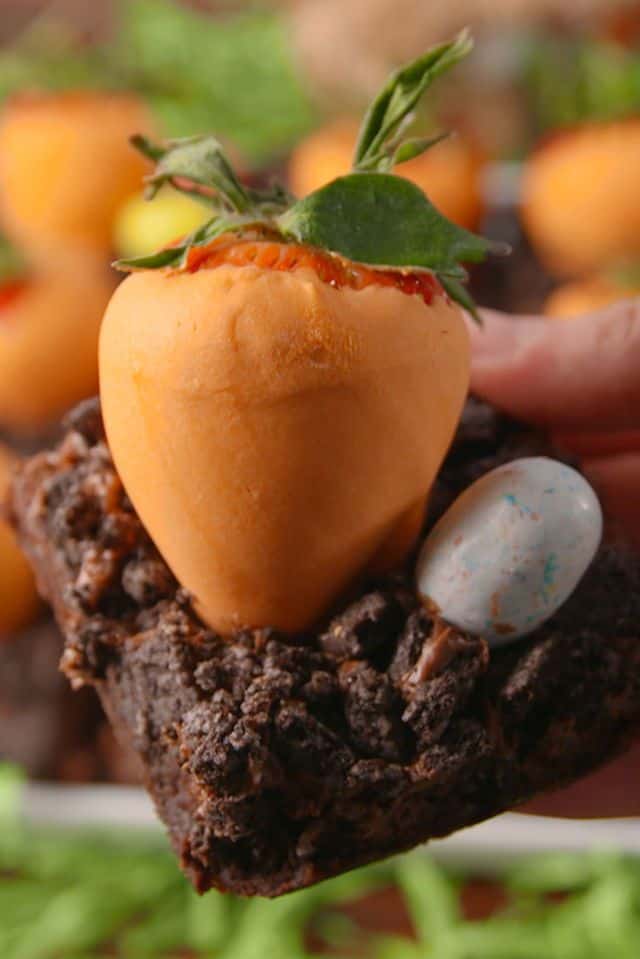 Build Your Own Easter Egg Pancakes
And finally, here's another great breakfast idea that makes it fun. Kids love decorating, so why not get them to decorate their own Easter egg pancakes? You can even make them pretty healthy!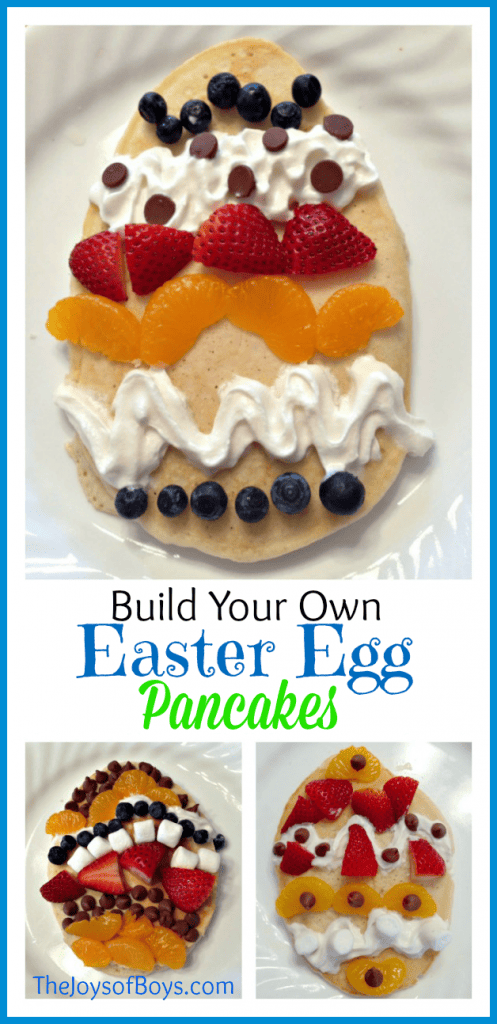 Get the recipe from The Joys Of Boys
What's your favourite Easter treat to make with your kids? If you enjoyed these fun Easter recipes for kids then you'll also love this great post on Easter Coloring Pages For All.