13 Tasty & Spooky Halloween Desserts
This post may contain Affiliate Links. Please read our Disclosure Policy for more information.
Halloween desserts are always fun to serve. Whether you are making desserts for Halloween parties, class parties, or just because, these Halloween desserts are easy to make and delicious.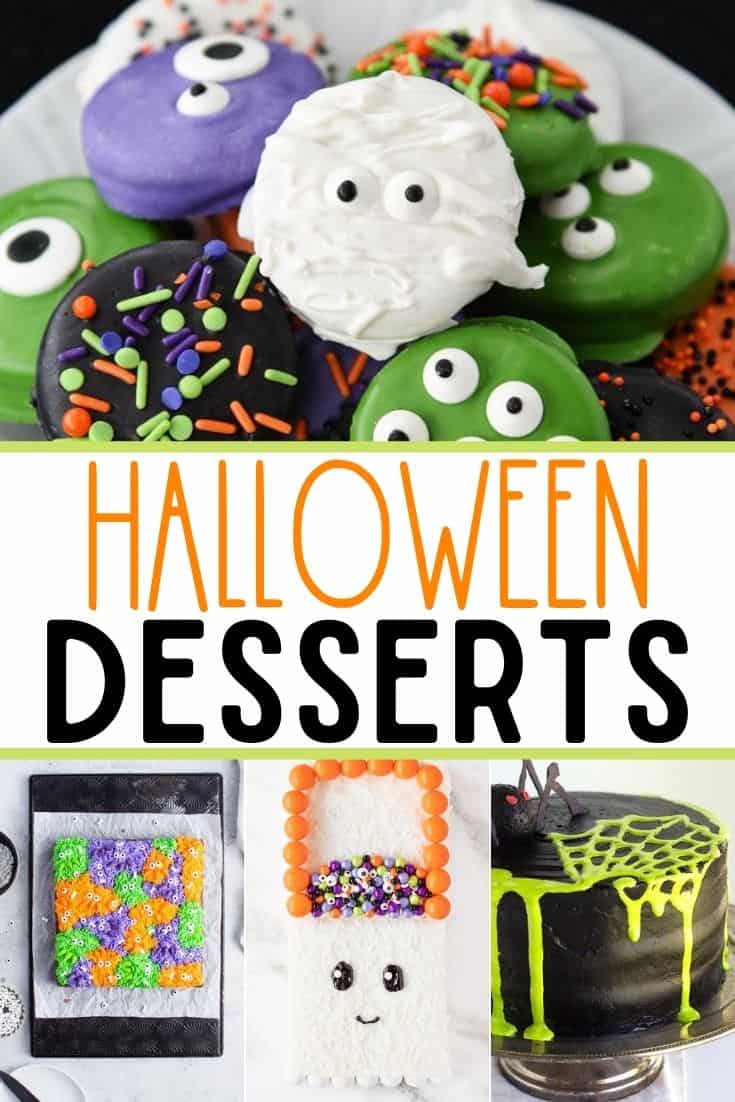 Halloween is such a fun holiday because you can get creative when it comes to the dessert colors and designs.
Halloween desserts can be as spooky as you would like and there are also a lot of cute Halloween treats that kids will love.
And if you are looking for the perfect pie for your Halloween dinner party, then you really should check out these 10 spooky Halloween pie ideas!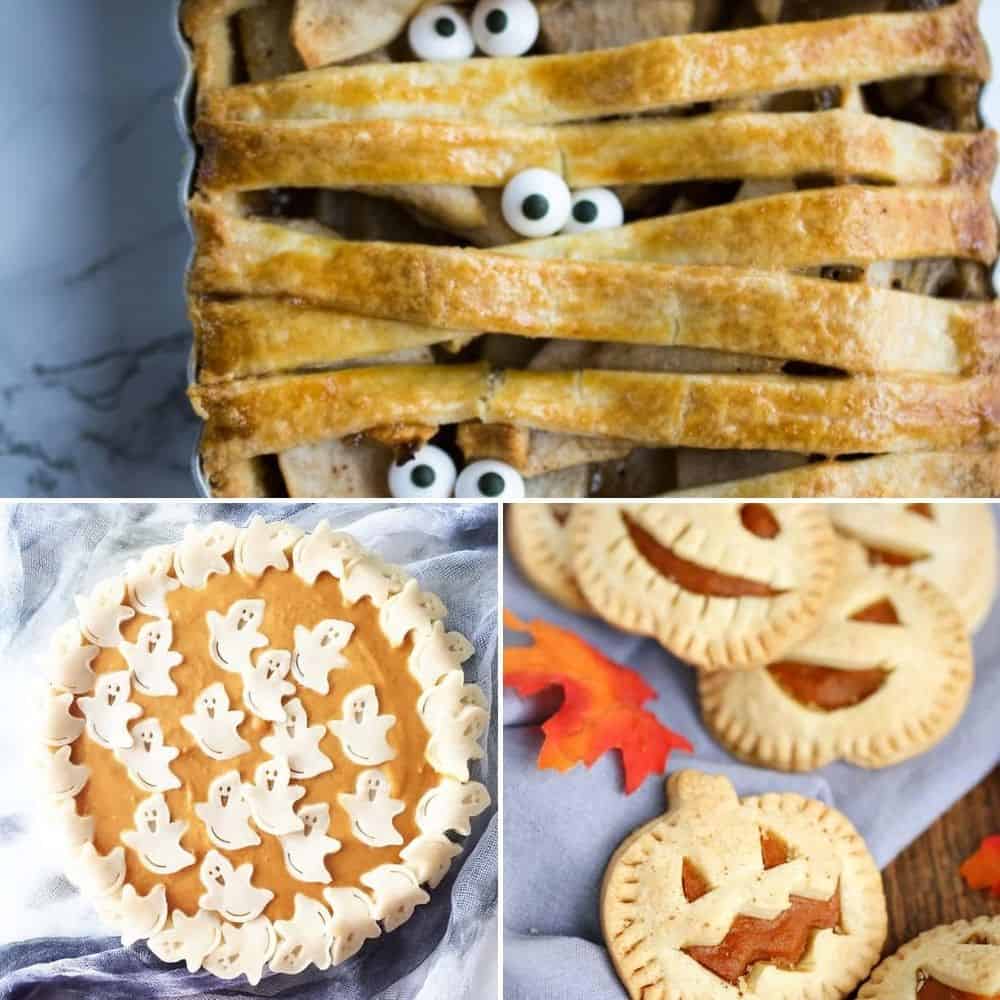 Keep on reading for lots more spooky Halloween desserts!
20+ Tasty Halloween Desserts
If you are looking for some fun, cute, and easy-to-make Halloween desserts, these desserts are sure to be a hit with both kids and adults.
Candy Corn Pudding Parfait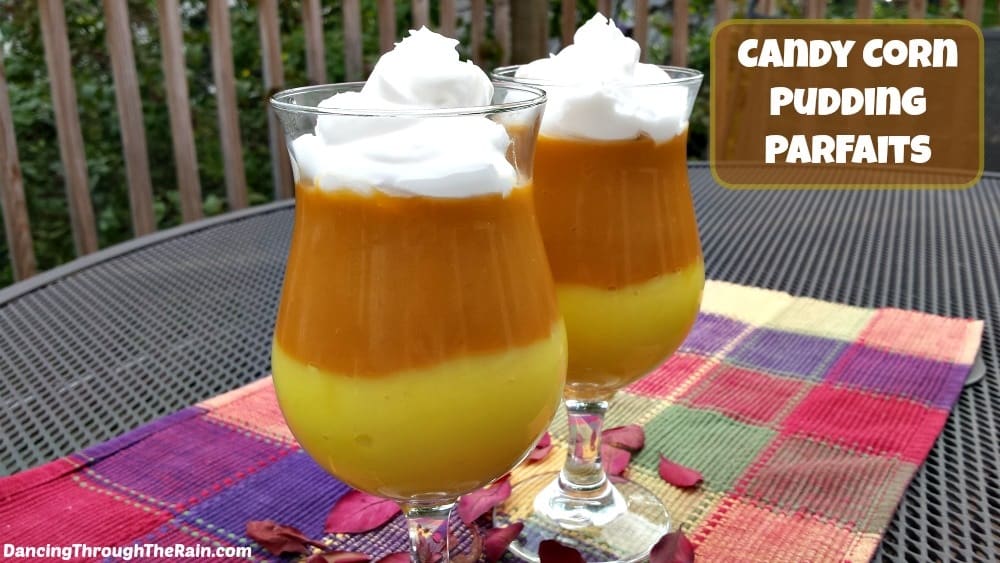 Using fun candy corn colored pudding, these fun parfait desserts are easy to make and will be a delicious treat for all.
Ghosts in the Graveyard Trifle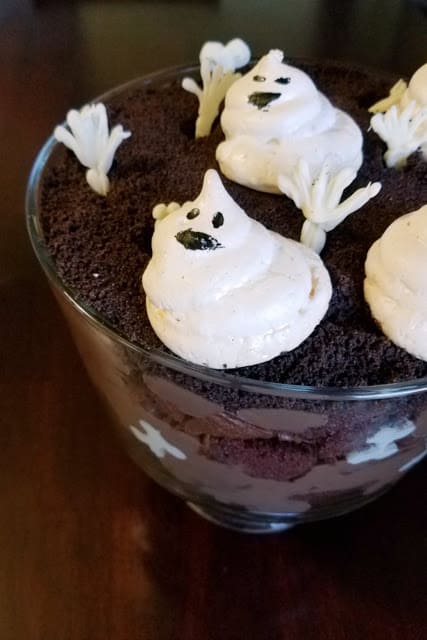 Sweet and spooky, this trifle is full of chocolate and meringue ghosts. White chocolate is used to create the bones for a fun and delicious Halloween dessert.
Mini Pumpkin Bundt Cakes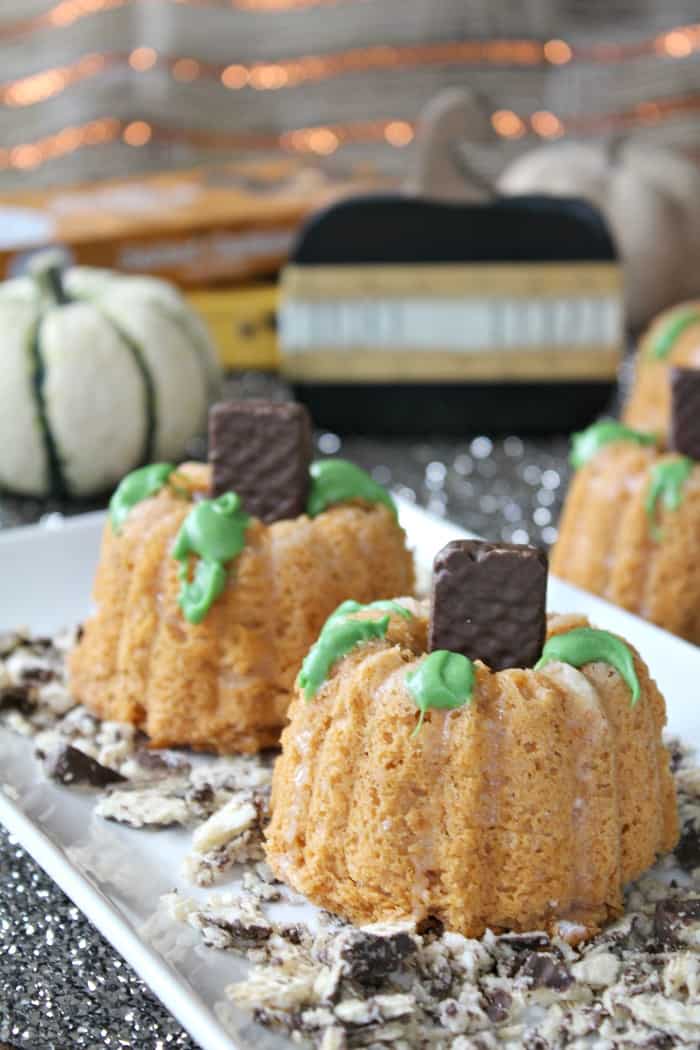 A fun fall dessert, these mini pumpkin bundt cakes can be served at Halloween parties for friends and family to enjoy.
Monster Cyclops Cookies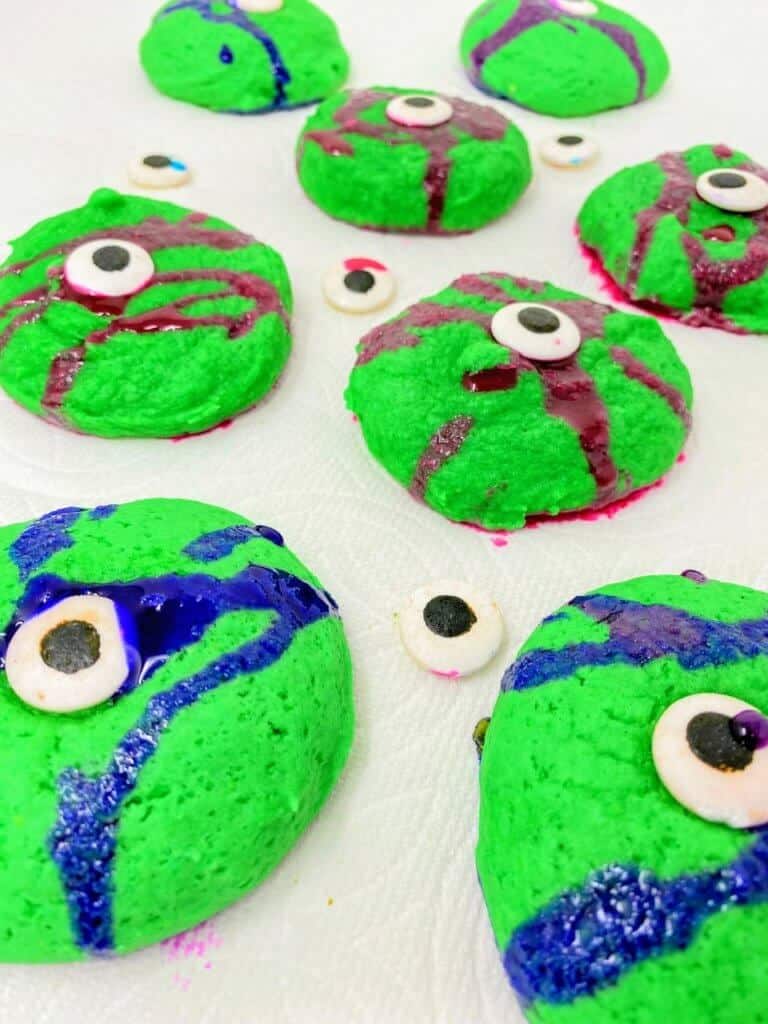 If you are having a Halloween event, these cute and colorful Halloween cookies are turned into fun monsters for Halloween.
Pumpkin Spice Dirt Cupcakes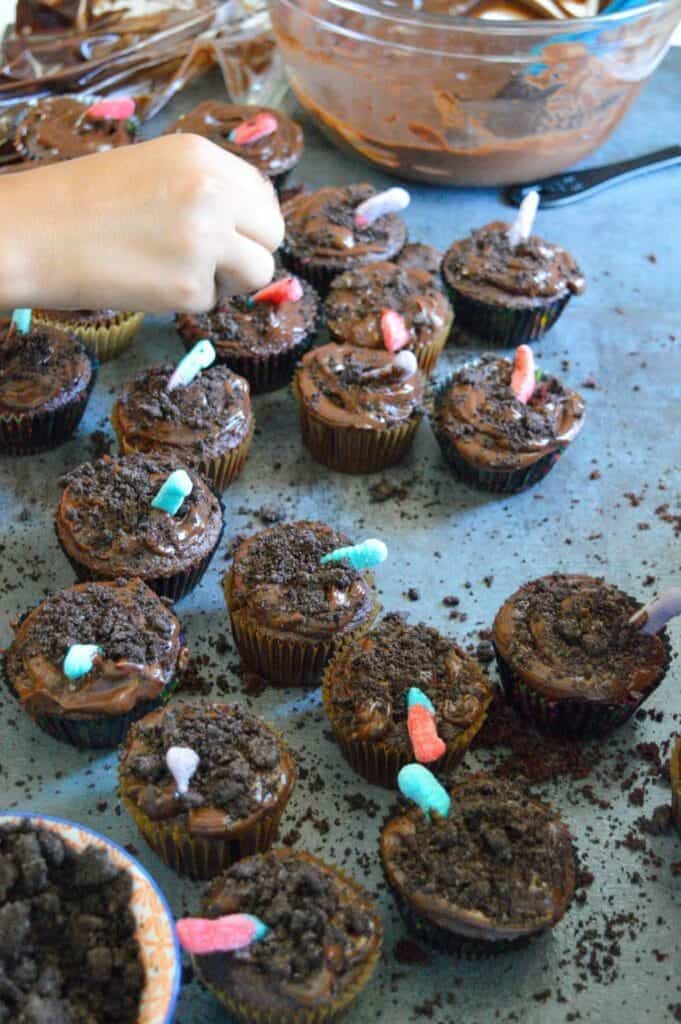 With a fun gummy worm center that looks like it is coming out of the dirt, these pumpkin spice cupcakes are delicious.
Pumpkin Lava Cake with Salted Caramel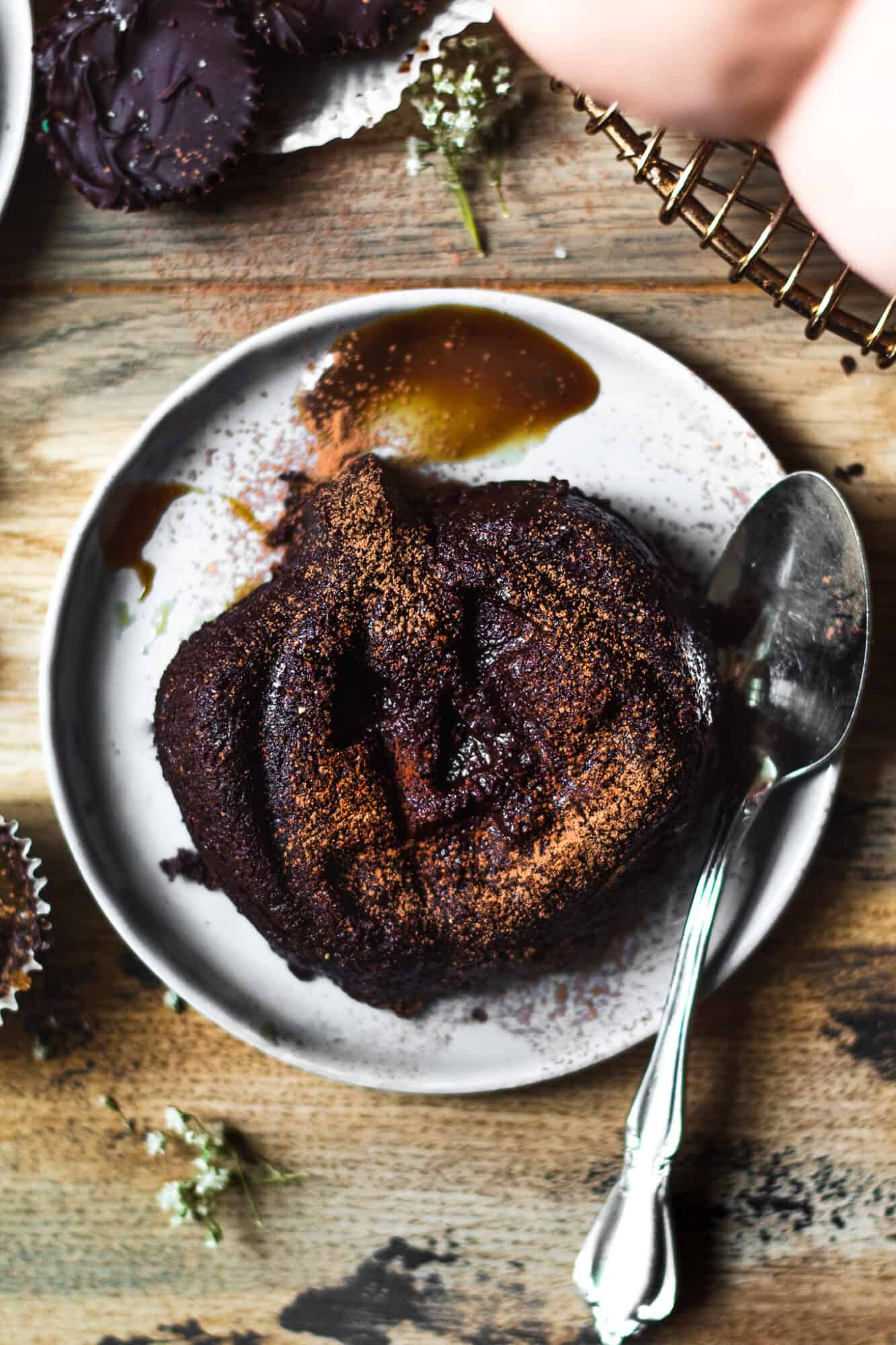 A Halloween dessert that adults are sure to love, this chocolate lava cake has a gooey center and is shaped like a pumpkin for Halloween.
Monster Brownies
Cute and easy to make, these brownies are made to look like fun kid-friendly Halloween monsters and will be a delicious Halloween treat.
Witch's Cauldron Brew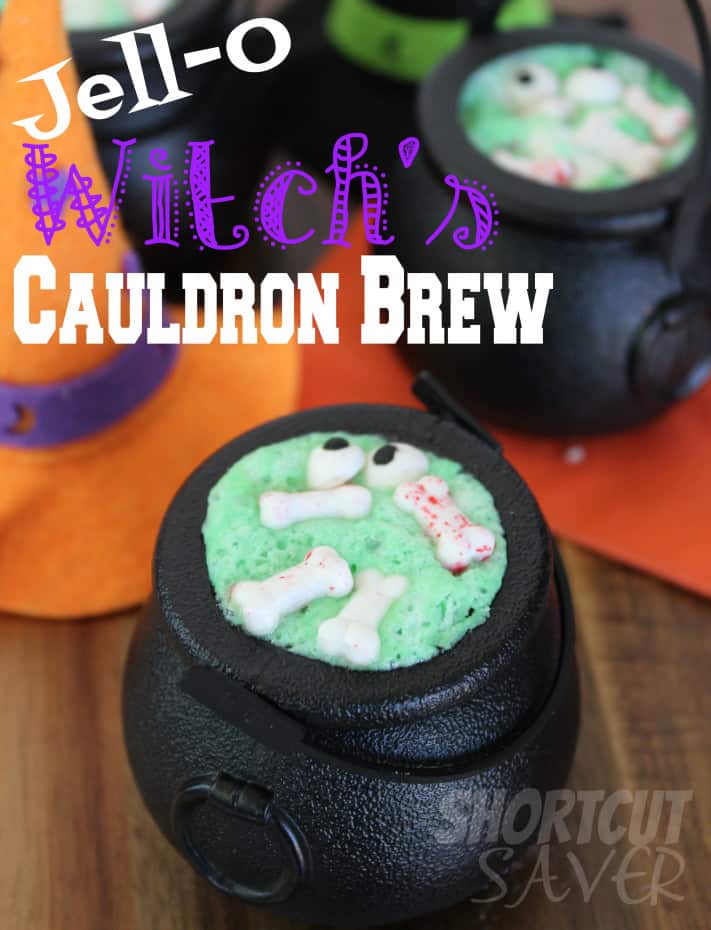 Using fun green colored jello and some cute Halloween candy pieces, this witch's dessert is sure to be a hit with kids and adults.
Halloween Dipped Oreos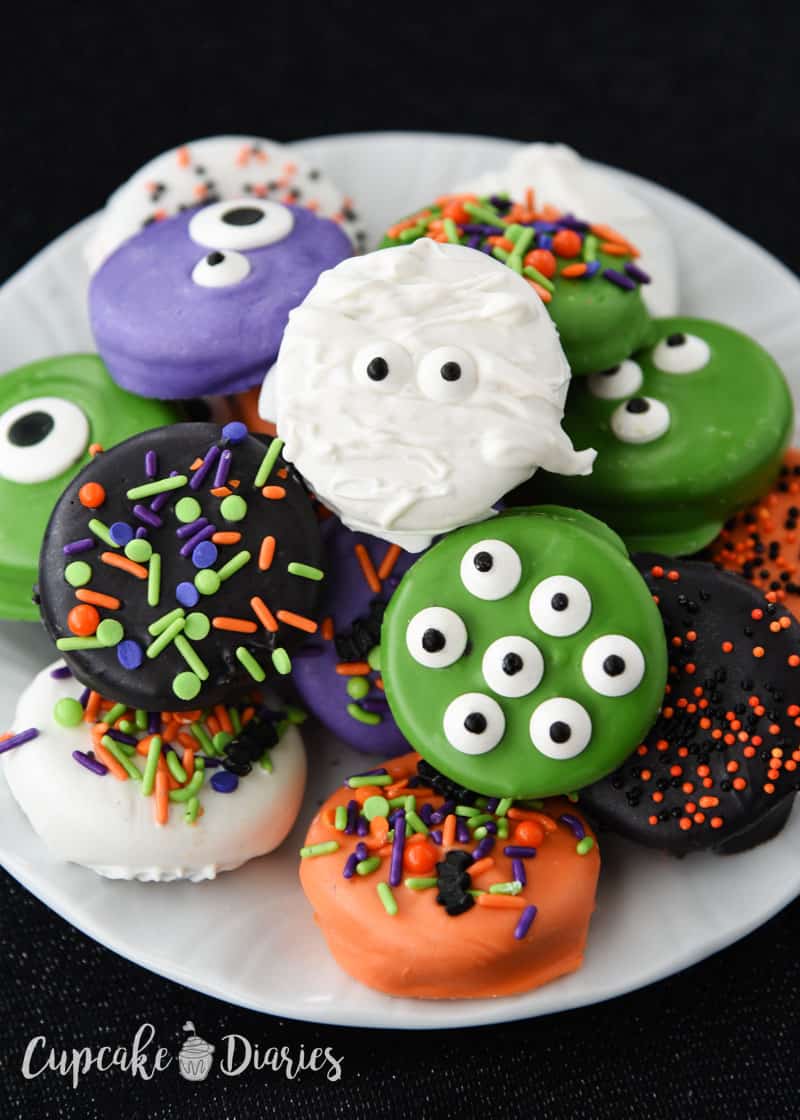 A fun Halloween dessert, these dipped Oreos are the cutest little Halloween cookie treats you have ever seen.
Halloween Icebox Cake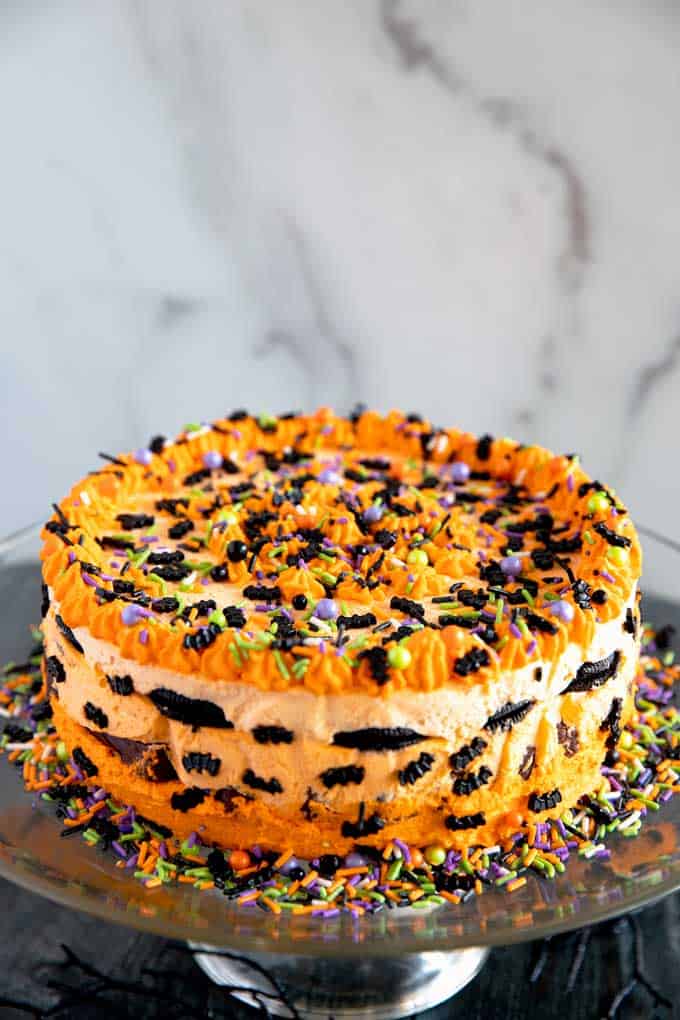 Made with layers of Oreo cookies and a homemade whipped cream, this no-bake Halloween dessert is sure to be a hit.
Witch Hat Cupcakes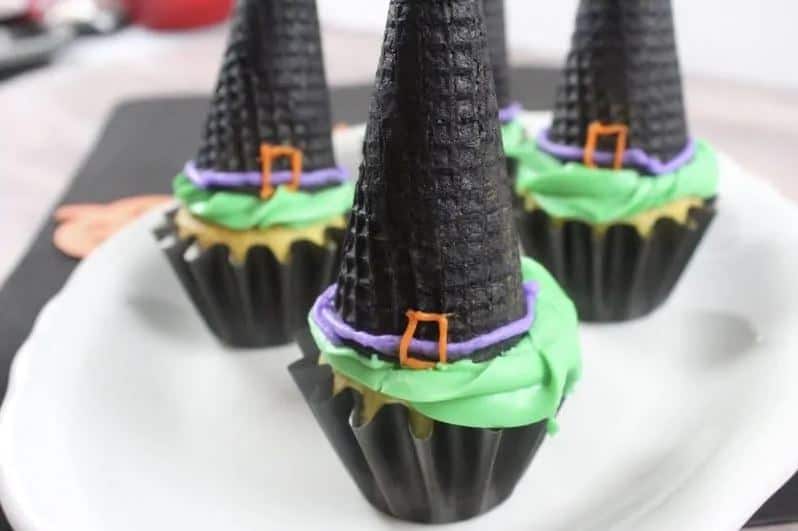 These delicious cupcakes are made to look like a witch's hat and will be a fun and festive Halloween dessert.
Spooky Spiderweb Cake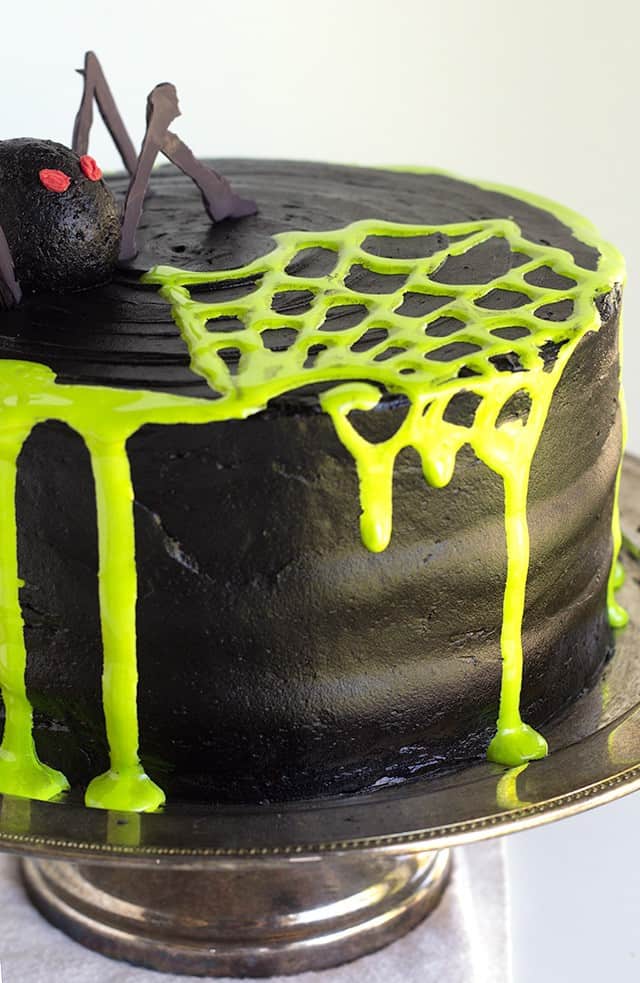 This spooky spiderweb cake is a delicious layered cake that is perfect for Halloween parties. Both kids and adults will love this Halloween dessert.
Trick or Treat Cake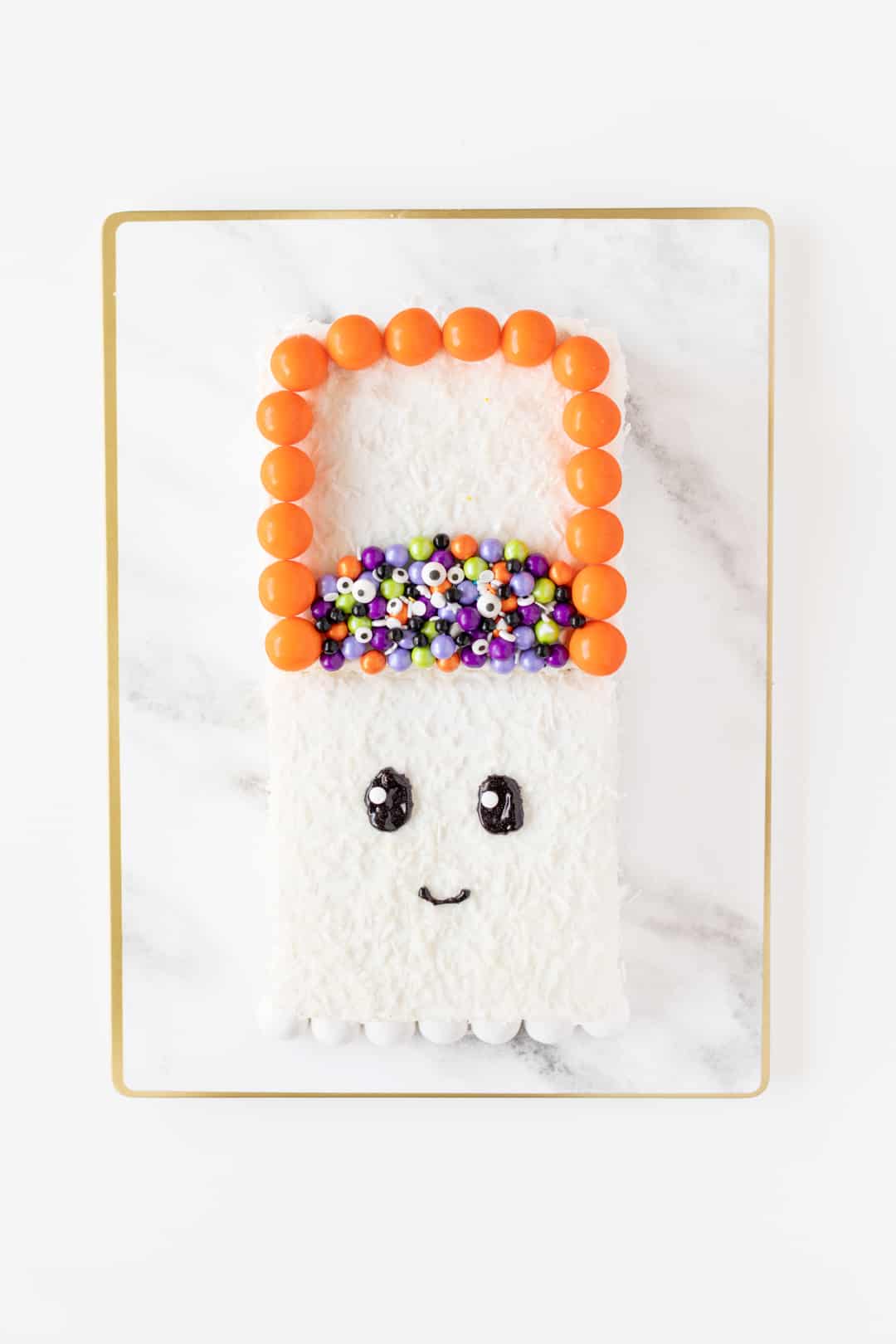 Cute and fun, this Halloween ghost cake is shaped like a trick or treat bag that is topped with colorful pieces of candy.
FINAL THOUGHTS
There you have it, my friend! Tasty, spooky, and easy to make Halloween desserts, that are sure to be a hit with all kids and adults alike!
★ MORE GREAT Halloween Inspiration?
Do you enjoy Halloween?
Don't forget to pin for later…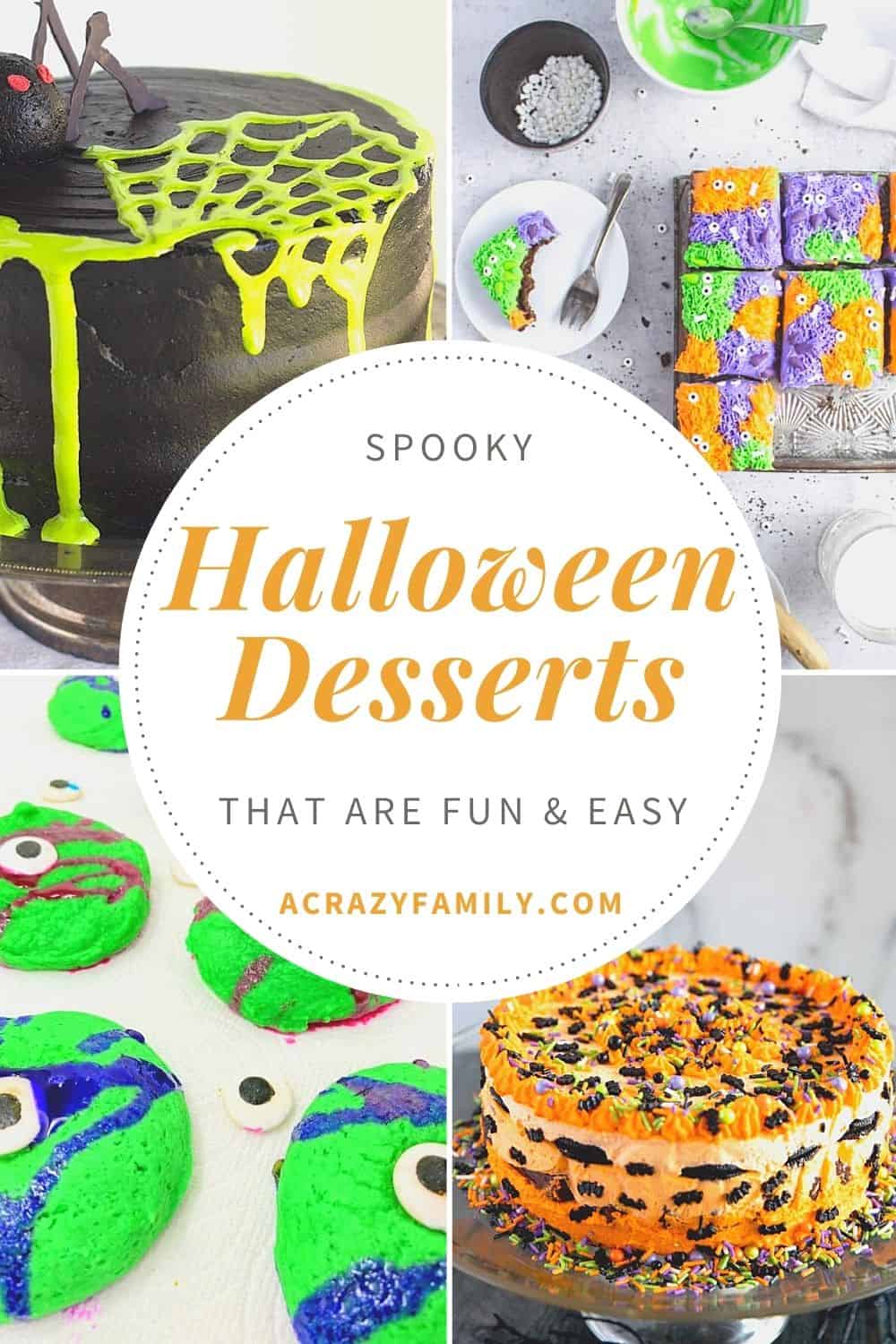 Hello, I'm Vickie aka The Crazy Family Mom!

The creator of A Crazy Family and a stay-at-home mom of a little boy with a big personality. I love to share real food recipes, parenting tips & encouragement, fun kids activities, and so much more! Plus, I am thrilled to provide you with a space to celebrate all that is awesome (and a little crazy) in the world.