10 Halloween Pie Ideas For The Perfect Spooky Dinner Party
By: Pages, Places and Plates | Updated: 7th August 2023
Like many holidays, Halloween is all about the food! You can't just be serving your standard meals though… No, with Halloween you've got to go all out.
Whether you're having a foodie gathering with friends or a proper party for the little ones, there are plenty of ways to add horror and fright to your food.
Pies are a great start! Here are 10 Halloween pie ideas to really impress your guests.
Creepy Rhubarb Eye Pies
Many will agree with me that eyes are one of the creepiest things. Especially when they're completely out of place, like in your food. Try out these creepy rhubarb eye pies from Not Quite Nigella and see how many guests you can terrify!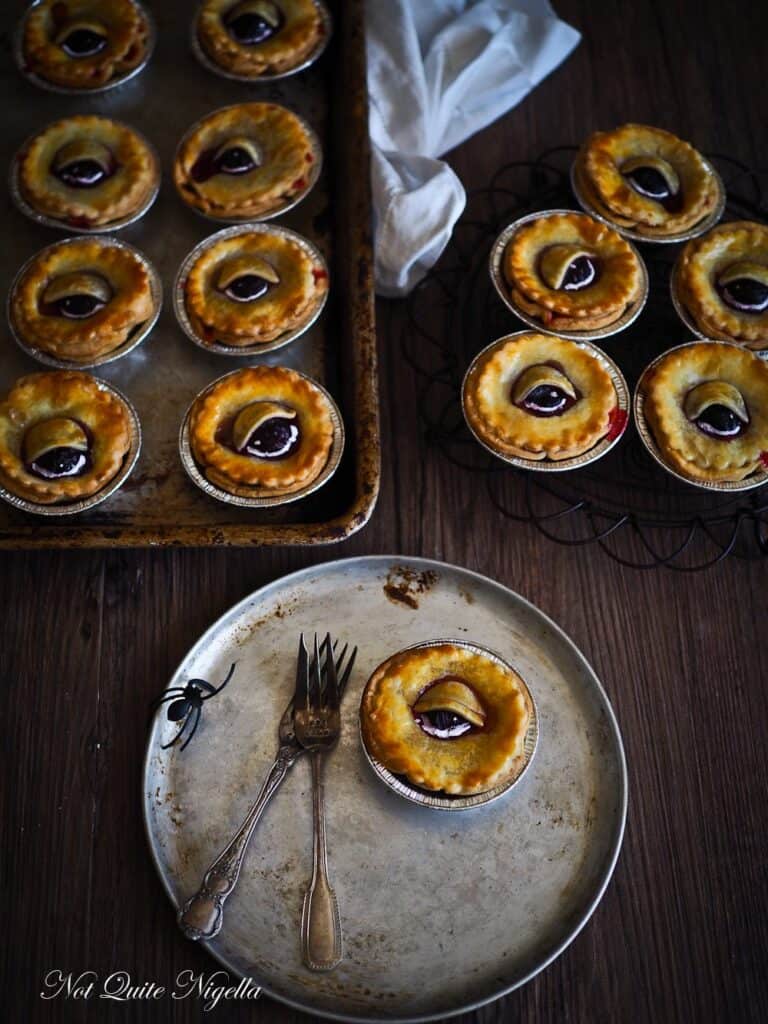 Halloween Pumpkin Pie
Pumpkin pie is a must on Halloween, right? The beauty of pumpkin pie is that it's so easy to decorate. This Halloween pumpkin pie design from A Pretty Life is both ghostly and cute, so everyone will love it.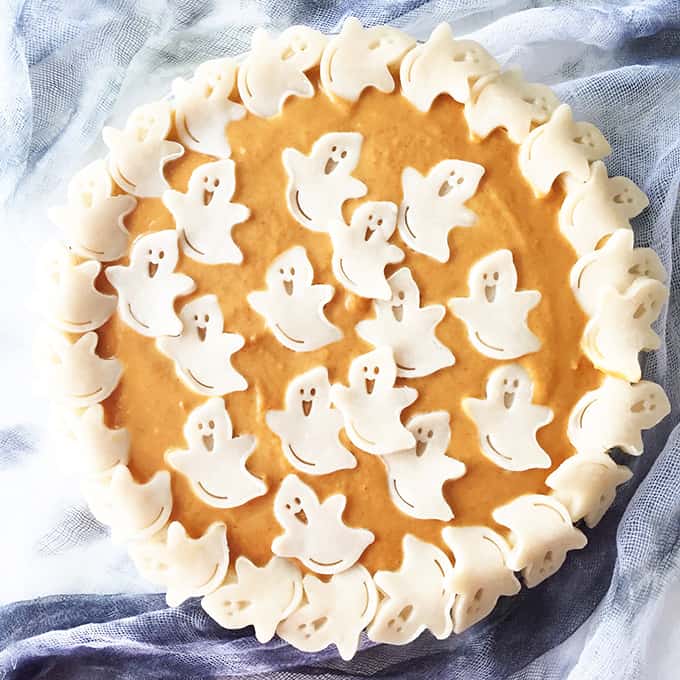 Jack-O-Lantern Hand Pies
Hand pies are a great option for Halloween as they can be eaten with a meal or snacked on during the evening. They can also be given during trick or treat visits! Kids and adults alike will love these Jack-O-Lantern hand pies from My Nourished Home. They're actually quite adorable!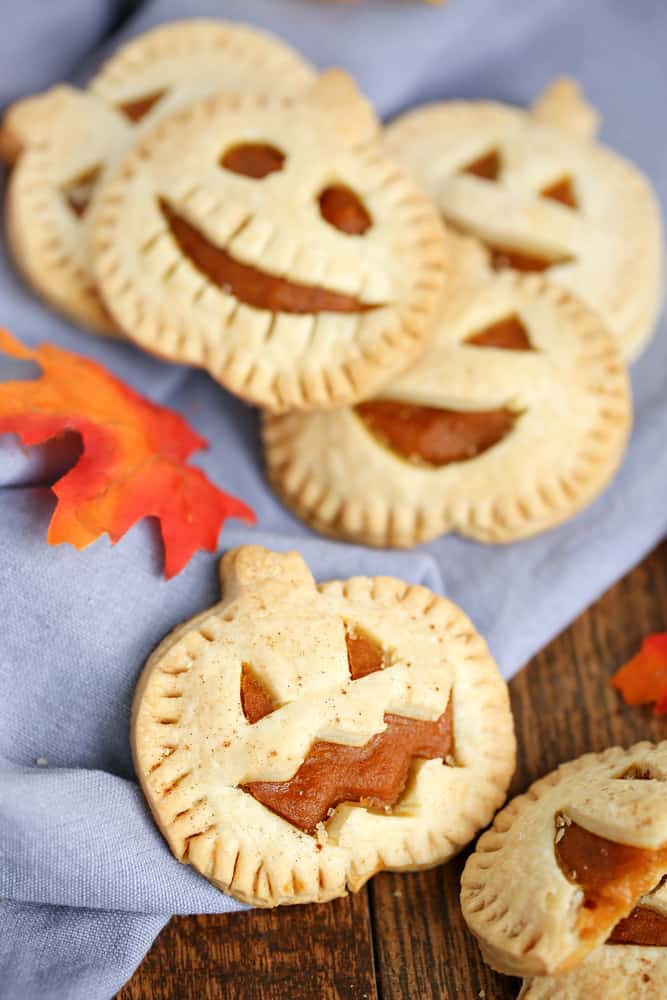 Halloween Finger Pie
Scare the kids with this gruesome Halloween finger pie from Apple and Thyme! They'll love tucking into a pie that looks like a whole hand is contained within! This actual recipe is non-edible as it's purely for decoration, however, you can easily make this as a topper for another pie recipe.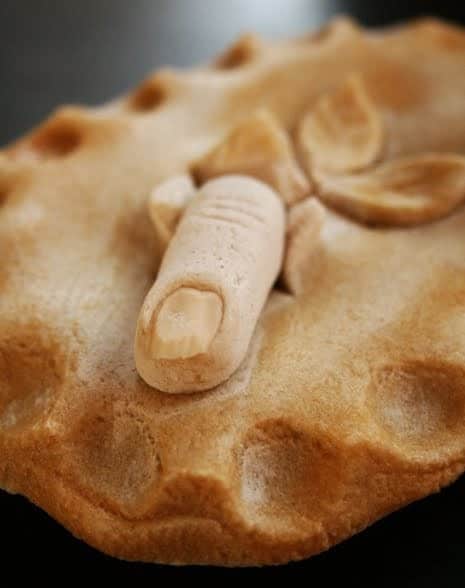 Pumpkin Pie Eyeball
We're back on eyes… What better way to scare your guests then present them with a giant, staring pie? This pumpkin pie eyeball from Hungry Happenings is decorated using Cool Whip and coloured gel. The perfect centrepiece for your spooky food display!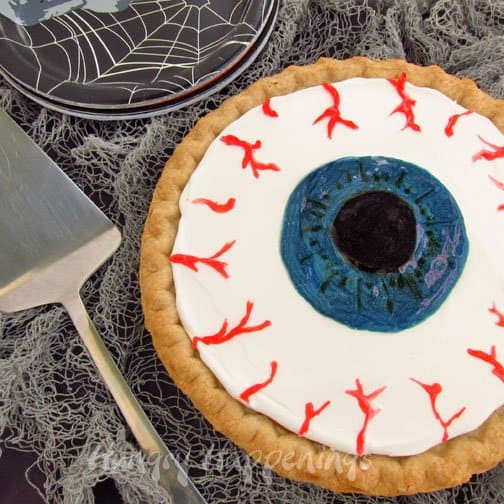 Jack Skellington Pie
Jack Skellington is my favourite Halloween-related character so I love making this pie. Dinner with Julie's Jack Skellington pie contains blueberry, but this works just as well as a savoury pie design too. You want a dark filling like beef – make those eyes really stand out!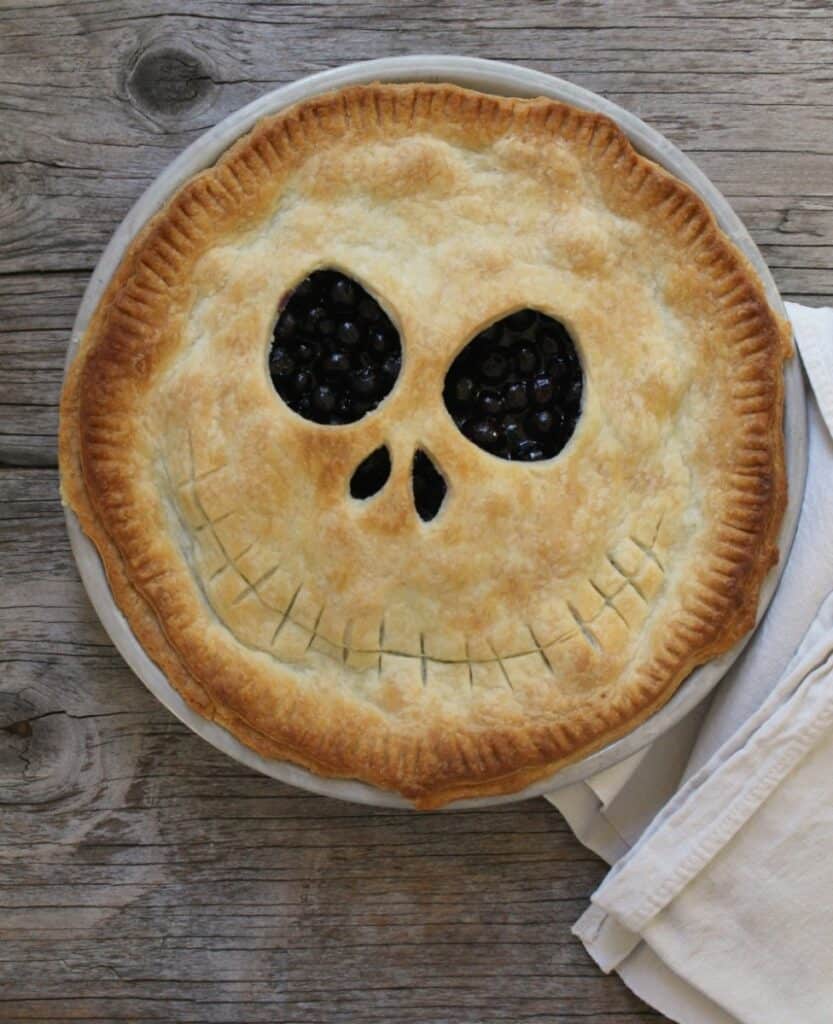 Fall Pie
If you want to go for pretty over spooky then these fall pies by Best Recipe Box are perfect. They look so elegant and complicated yet are actually pretty easy to make! All you need is a bit of time and some seasonal cookie cutters.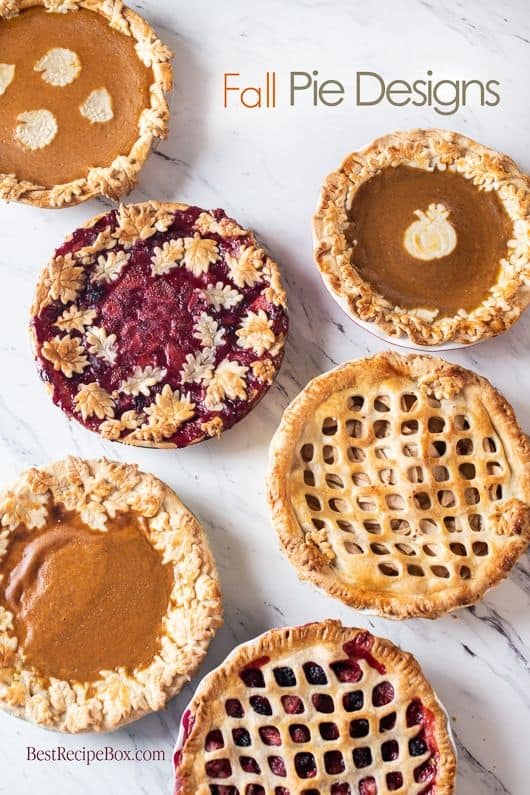 Mummified Pie
Apple pies are the perfect in-season food for Halloween. To make them spooky, mummify them using pastry strips and monster eyes. Use this mummified pie recipe from Every Nook & Cranny to create an eerie Halloween dessert pie.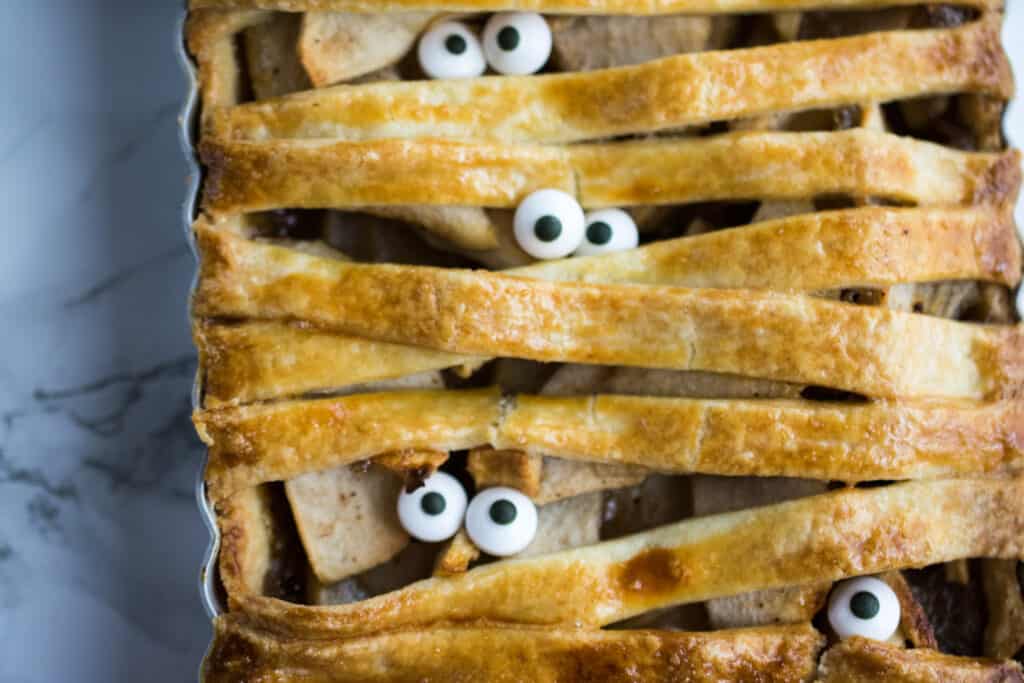 Celestial Moon Cycle Pie
Feeling witchy? This celestial pie from Radiant Rachels shows the entirely of the moon cycle from new moon to full moon. It's truly magical! This is certainly one to wow your guests – plus it's vegan, so everyone can join in with eating it!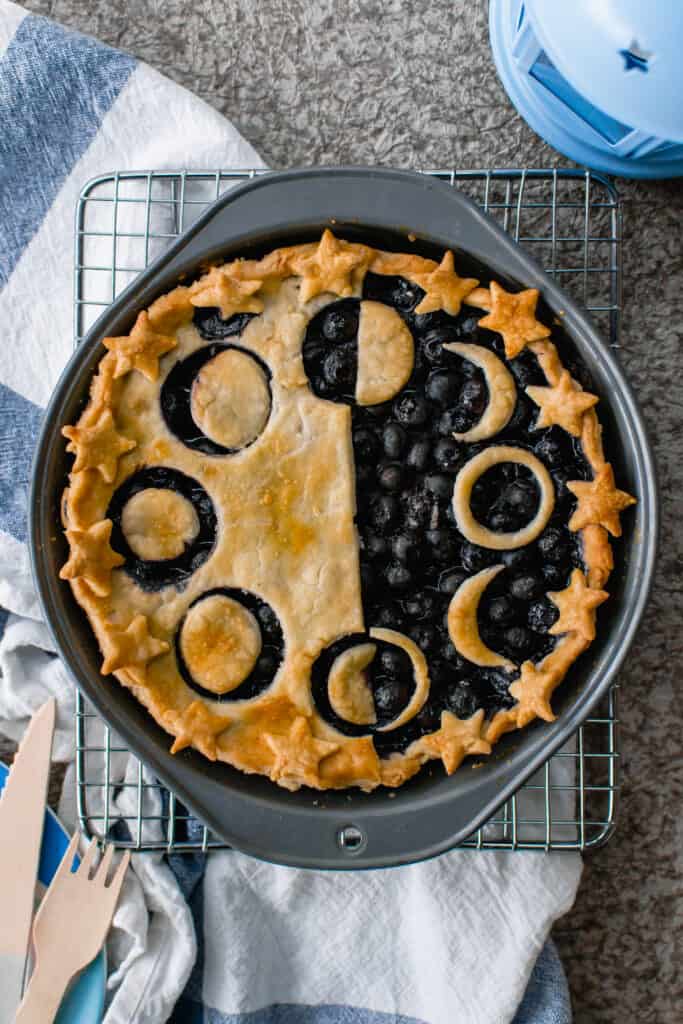 Spider Pies
These vegetarian spider pies from Tesco are so fun to make and look at. They're a guaranteed winner for the kids! They're also pretty healthy, which is perfect for Halloween. That way you won't feel so guilty about all the sweets the kids get through!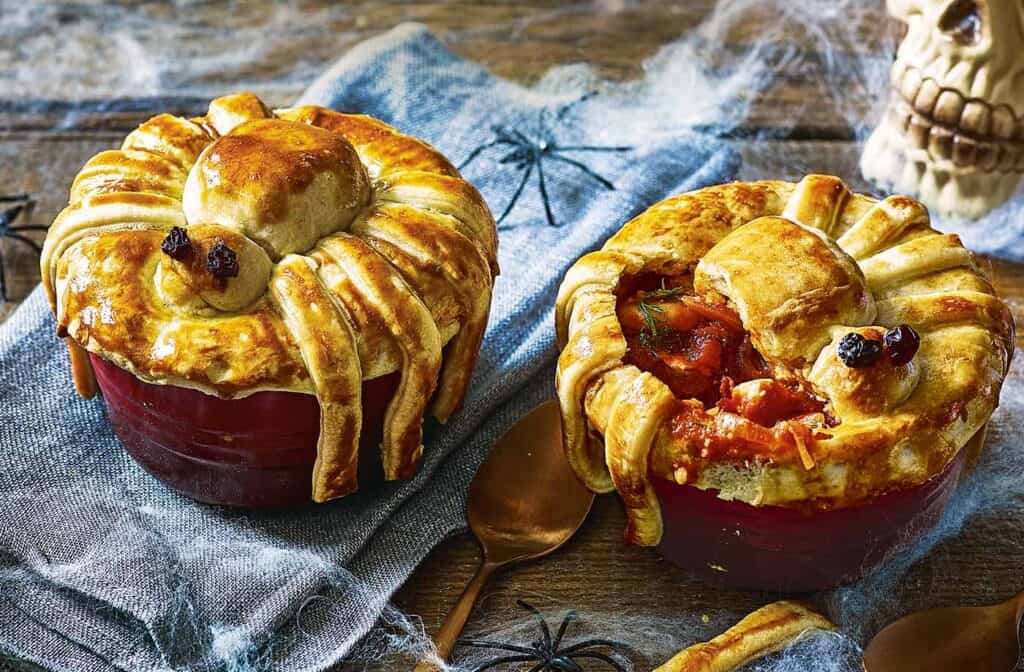 Which one of these Halloween pie ideas is your favourite? Share below, and don't forget to like and pin if you enjoyed this article! For more Halloween inspo, check out these allergy-friendly Halloween treats to give away on the day.