There are a variety of different mac and cheese recipes that are perfect for weeknight dinners, family gatherings, or even as a meal on their own.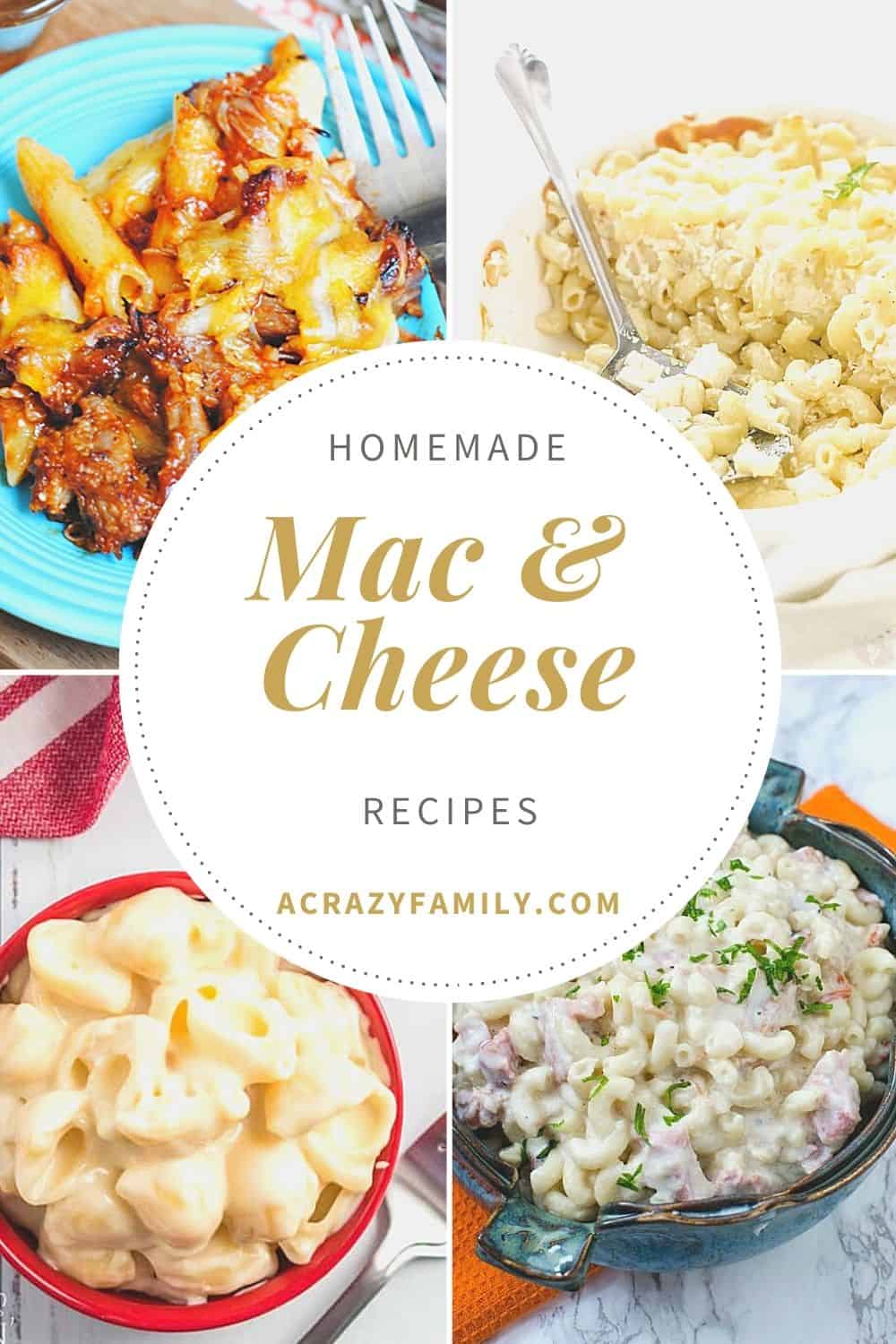 Macaroni and cheese is the ultimate comfort food. It is creamy, filling, and full of cheesy goodness that everyone loves and can't get enough of.
It is also a great base to start out with and to experiment with when it comes to different flavors.
These mac and cheese recipes are full of flavor and will have your taste buds asking for more. The variety of mac and cheese recipes range from savory to meaty in this collection.
---
★ See Also
---
Delicious Mac & Cheese Recipes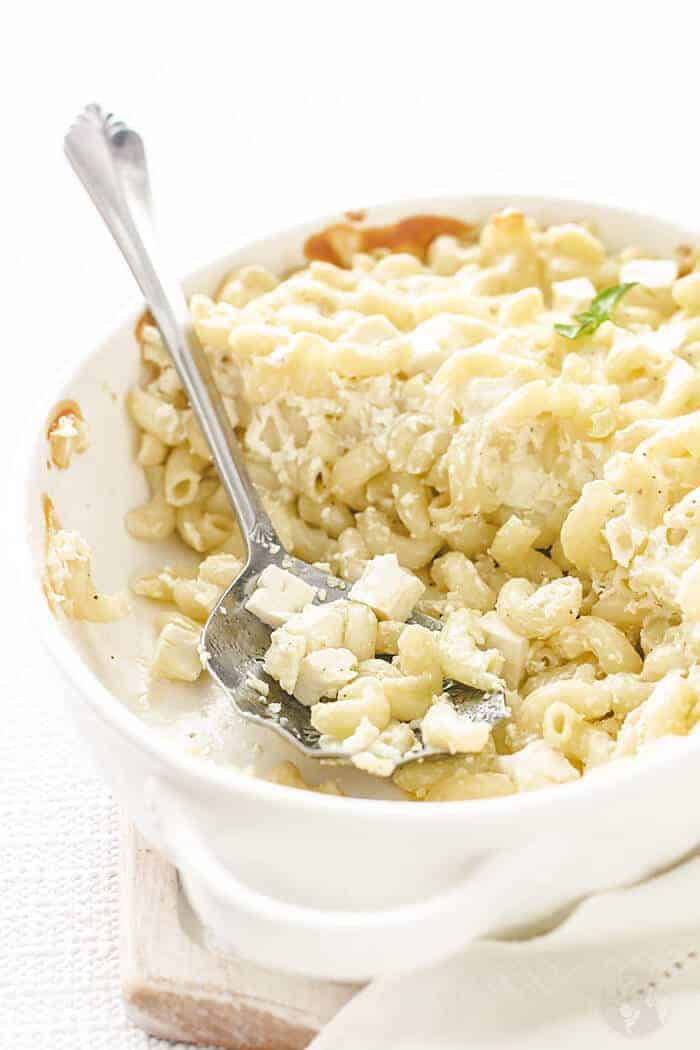 Mediterranean Feta Mac and Cheese
Putting a fresh twist on the classic mac and cheese, this Mediterranean dish includes feta cheese for a delicious dish.
>> Visit All That's Jas for the full recipe <<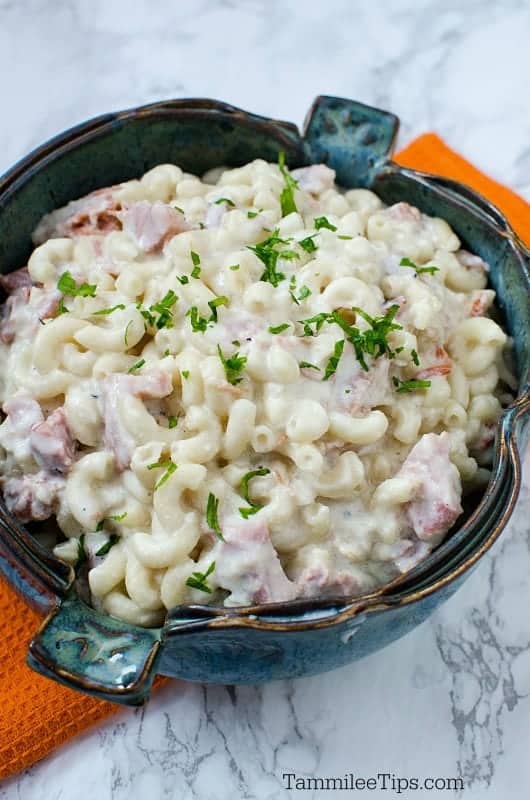 Crock Pot Mac and Cheese with Ham
Not just a delicious side dish, this crock pot macaroni and cheese dish includes bits of ham and can be made into a dinner meal all on its own.
>> Visit Tammilee Tips for the full recipe <<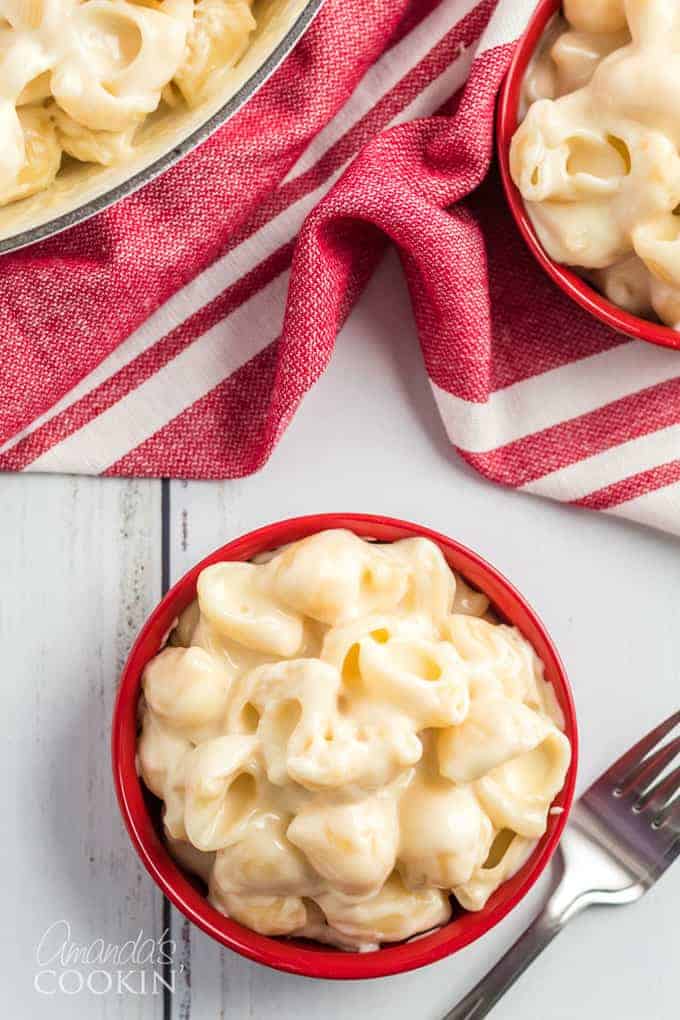 Copycat Panera Mac and Cheese
A delicious and creamy copycat recipe for the famous Panera mac and cheese, everyone will love this side dish!
>> Visit Amanda's Cookin' for the full recipe <<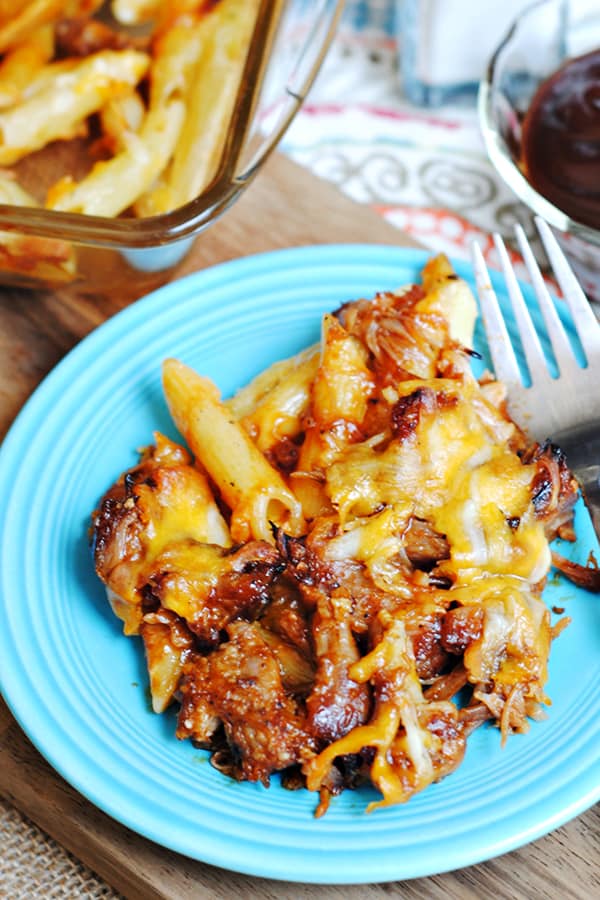 Easy BBQ Mac and Cheese
This homemade macaroni and cheese recipe is topped with pulled pork that has been smothered with BBQ sauce.
>> Visit Home Cooking Memories for the full recipe <<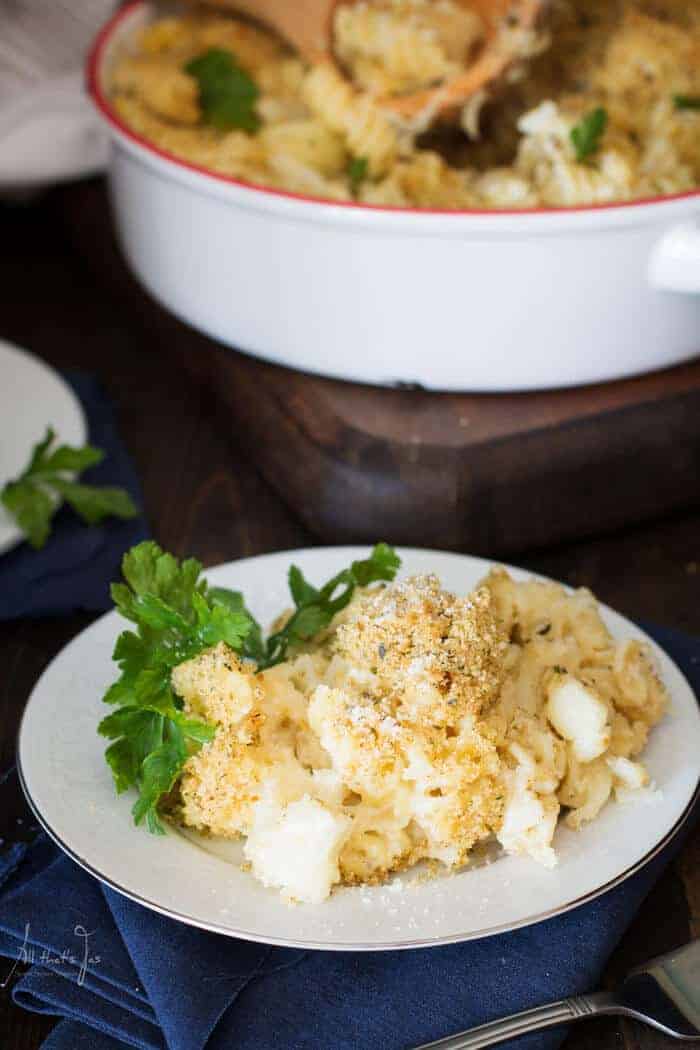 Cauli Mac and Cheese
Even the pickiest eaters will love this homemade cauliflower macaroni and cheese!
>> Visit All Thats Jas for the full recipe <<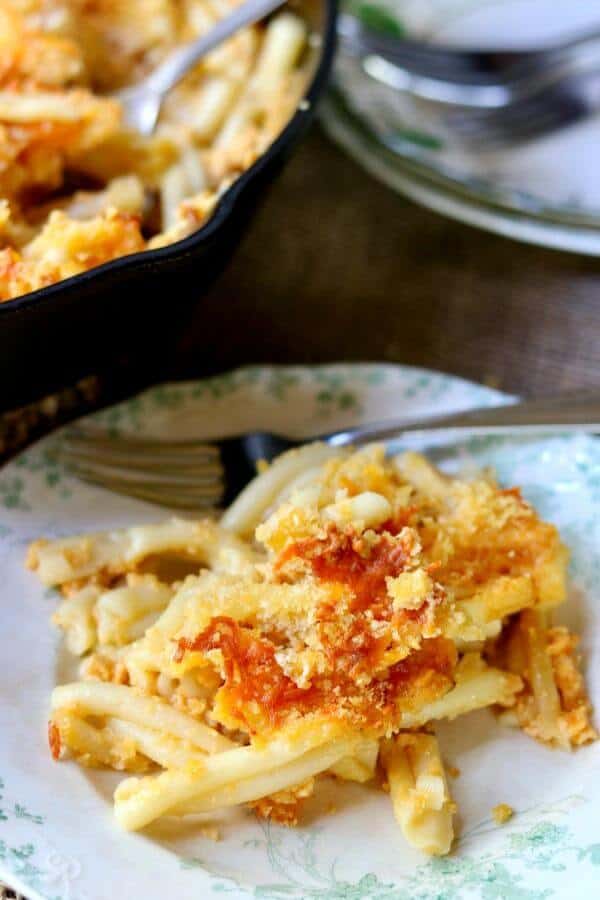 Southern Mac and Cheese with Beer
This southern baked macaroni and cheese recipe is cheesy and full of flavor. It is sure to be a hit with everyone who tastes it.
>> Visit Restless Chipotle for the full recipe <<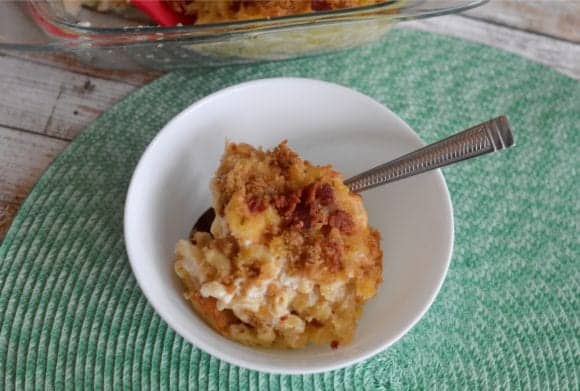 Turkey Ranch Mac and Cheese
This turkey ranch mac and cheese is a great way to use any leftover turkey you have from the night before.
>> Visit Ottawa Mommy Club for the full recipe <<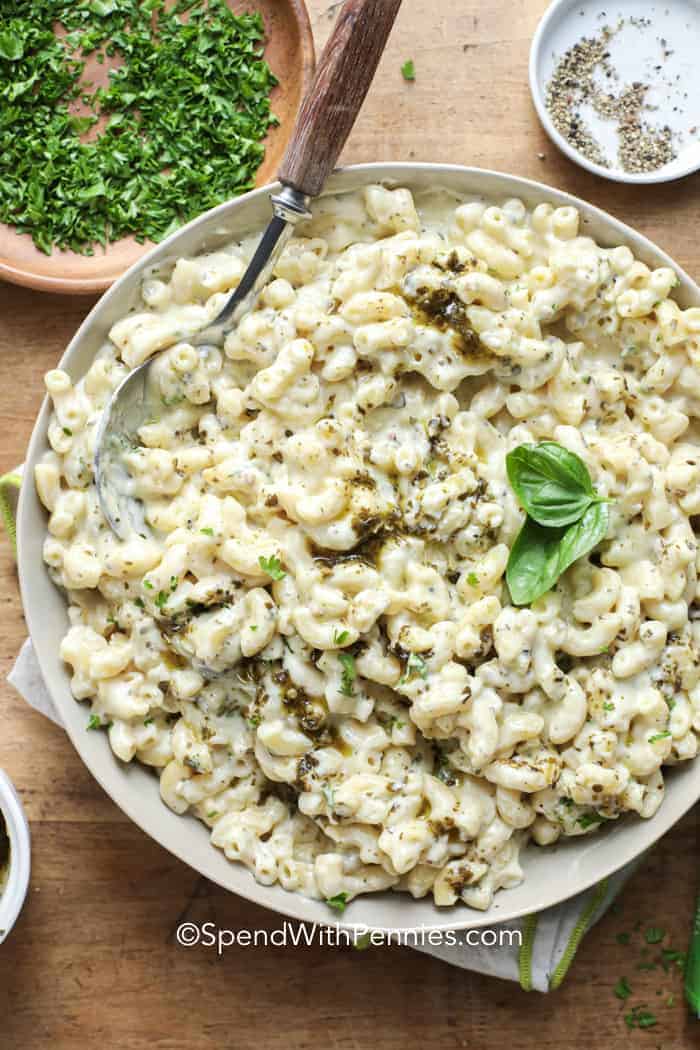 Pesto Mac and Cheese
Take your mac and cheese to a whole new level of flavor with this pesto mac and cheese! You'll be surprised at just how much flavor it has.
>> Visit Spend with Pennies for the full recipe <<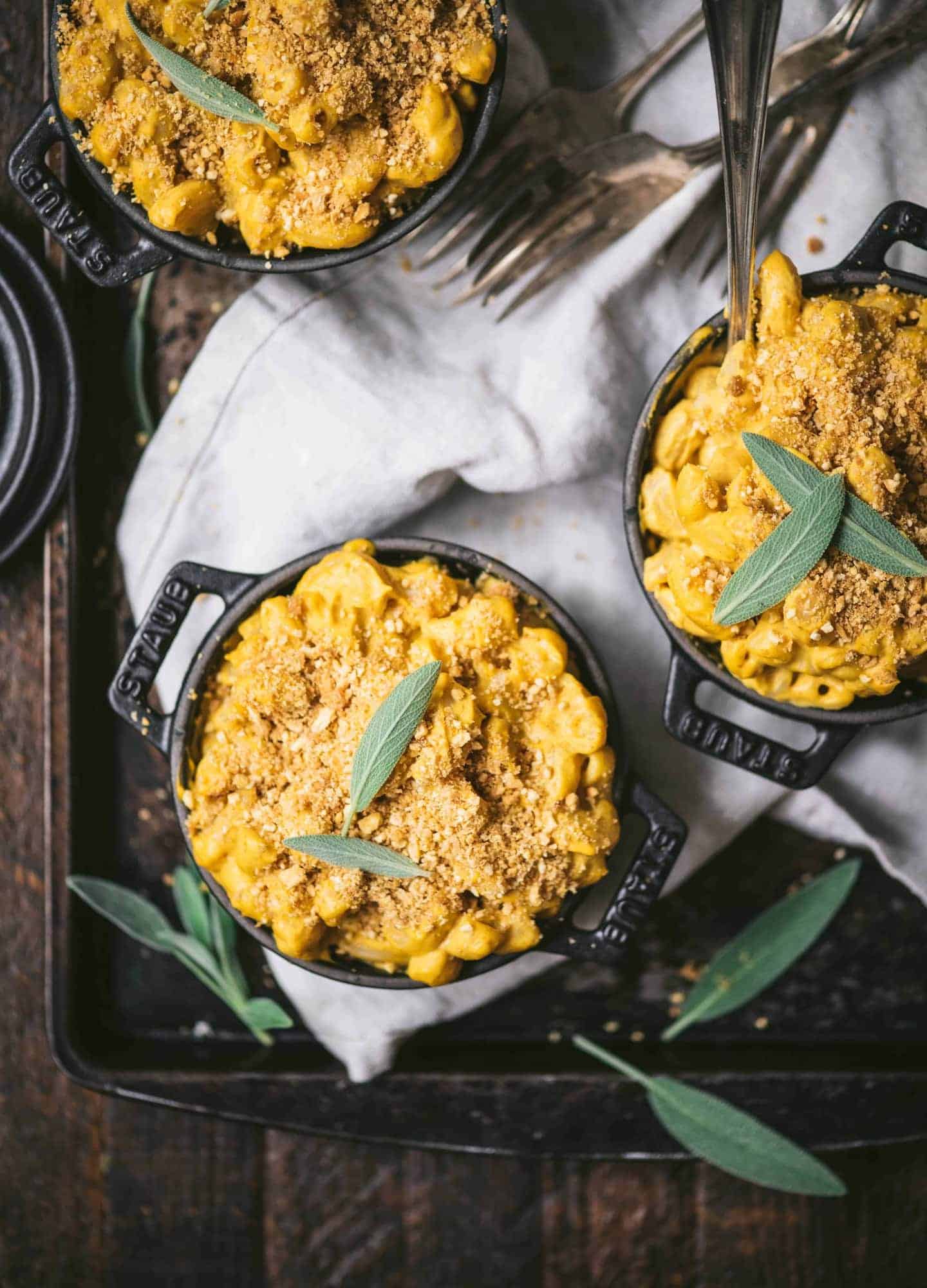 Pumpkin Mac and Cheese
A great option for fall, this pumpkin flavored mac and cheese will make a delicious side dish for any holiday or fall gathering.
>> Visit Crowded Kitchen for the full recipe <<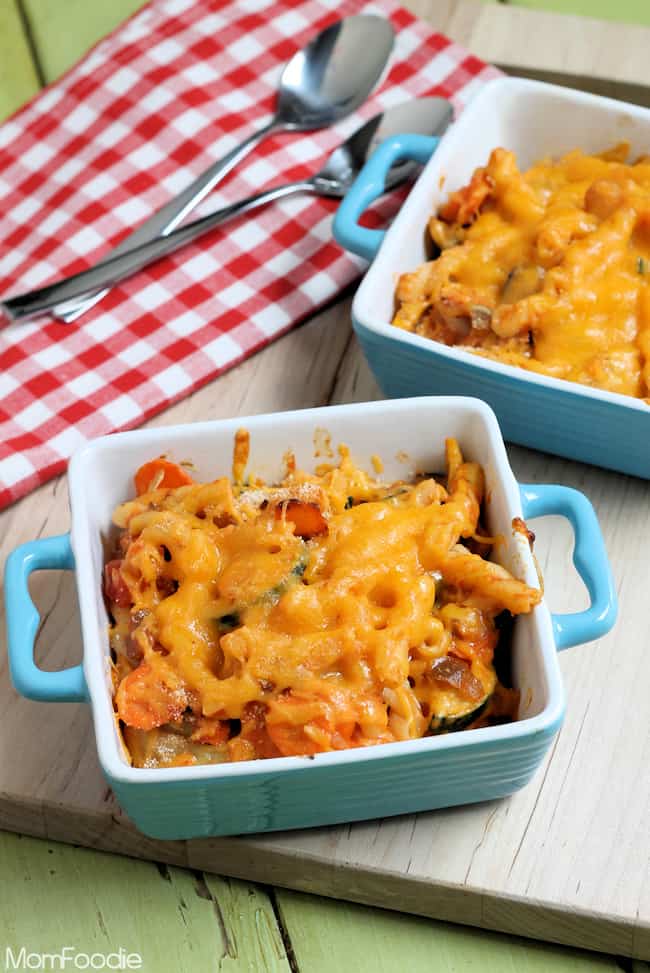 Cheesy Veggie Salsa Mac
Instead of creating a cheese sauce, this veggie salsa mac and cheese just mix in the cheese along with a tasty veggie salsa for a delicious mac and cheese recipe.
>> Visit Mom Foodie for the full recipe <<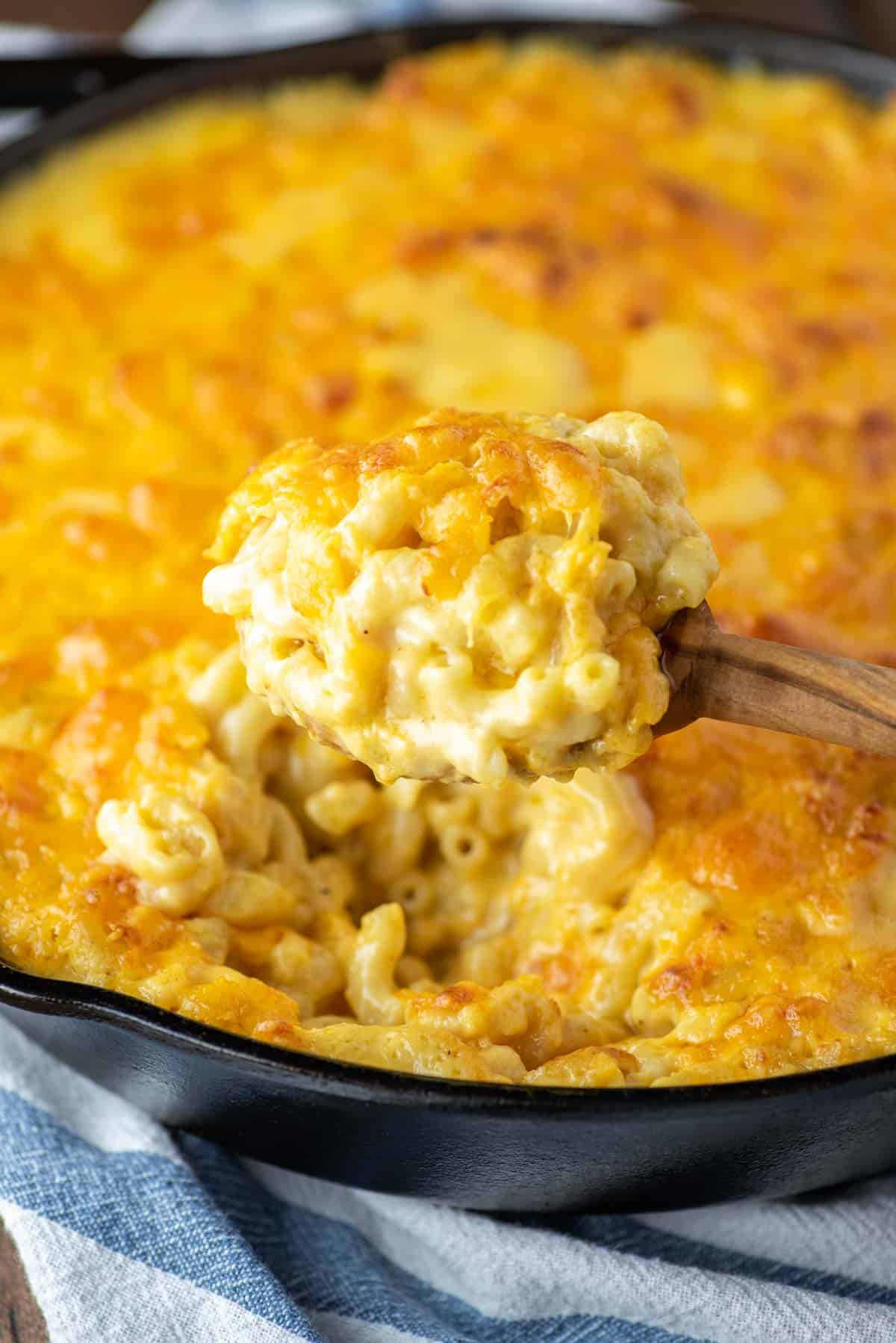 Baked Cheddar Mac and Cheese
Loaded with cheddar cheese, this delicious baked mac and cheese is the perfect comfort food side dish.
>> Visit Chisel & Fork for the full recipe <<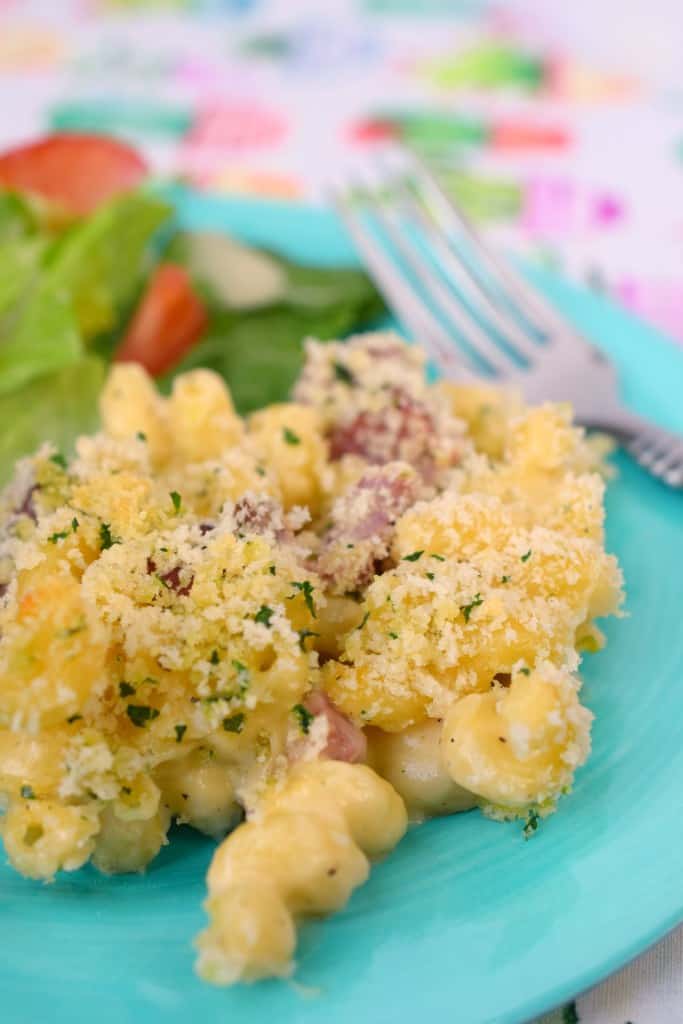 Corned beef Macaroni and Cheese
Another great macaroni and cheese recipe that uses leftovers, this tasty dish uses leftover corned beef for a comforting mac and cheese dish.
>> Visit Who Needs A Cape for the full recipe <<
There you have it, my friend! The very best mac and cheese recipes for you and your family to enjoy.
These delicious creamy and filling mac & cheese meals take comfort food to a whole new level… enjoy!
★ More Great Comfort Food Recipes
What's your favorite comfort food?
Don't forget to pin for later…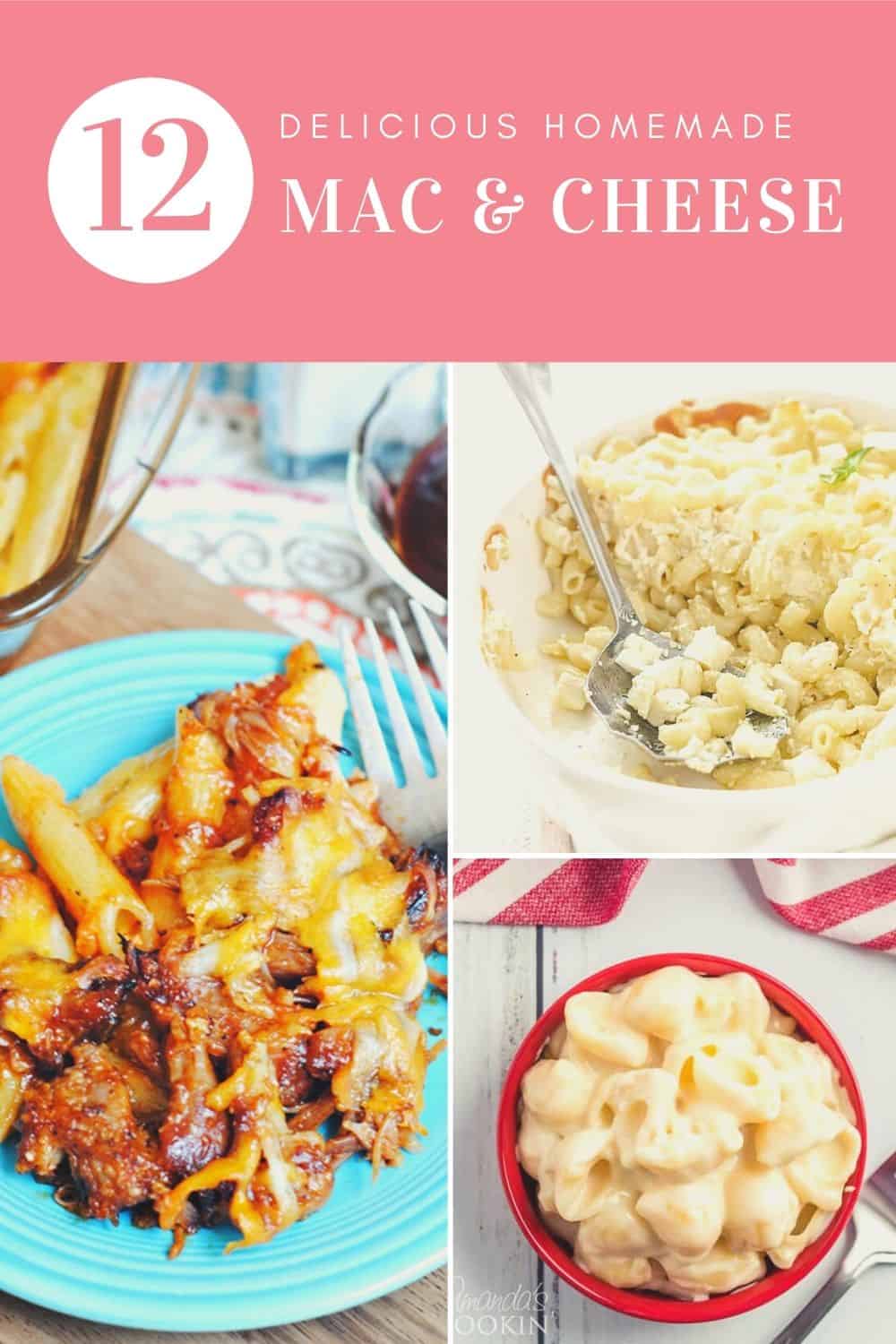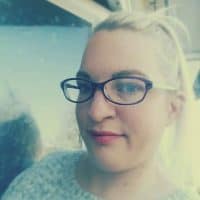 Vickie Louise is the Founder and Editor-in-Chief of A Crazy Family. She is a stay at home mom of a little boy with a big personality. After having her son, she realized how important it is for moms to take care of themselves, physically and mentally. Vickie believes in the power of using social media and her online presence for good and is thrilled to provide you with a space to celebrate all that is awesome (and a little crazy) in the world.