18 Delicious Keto Stir Fry Recipes
By: Vickie | Updated: 16th June 2023
18 delicious keto stir fry recipes that your family will love. These easy keto dishes are perfect for quick and easy weeknight dinners.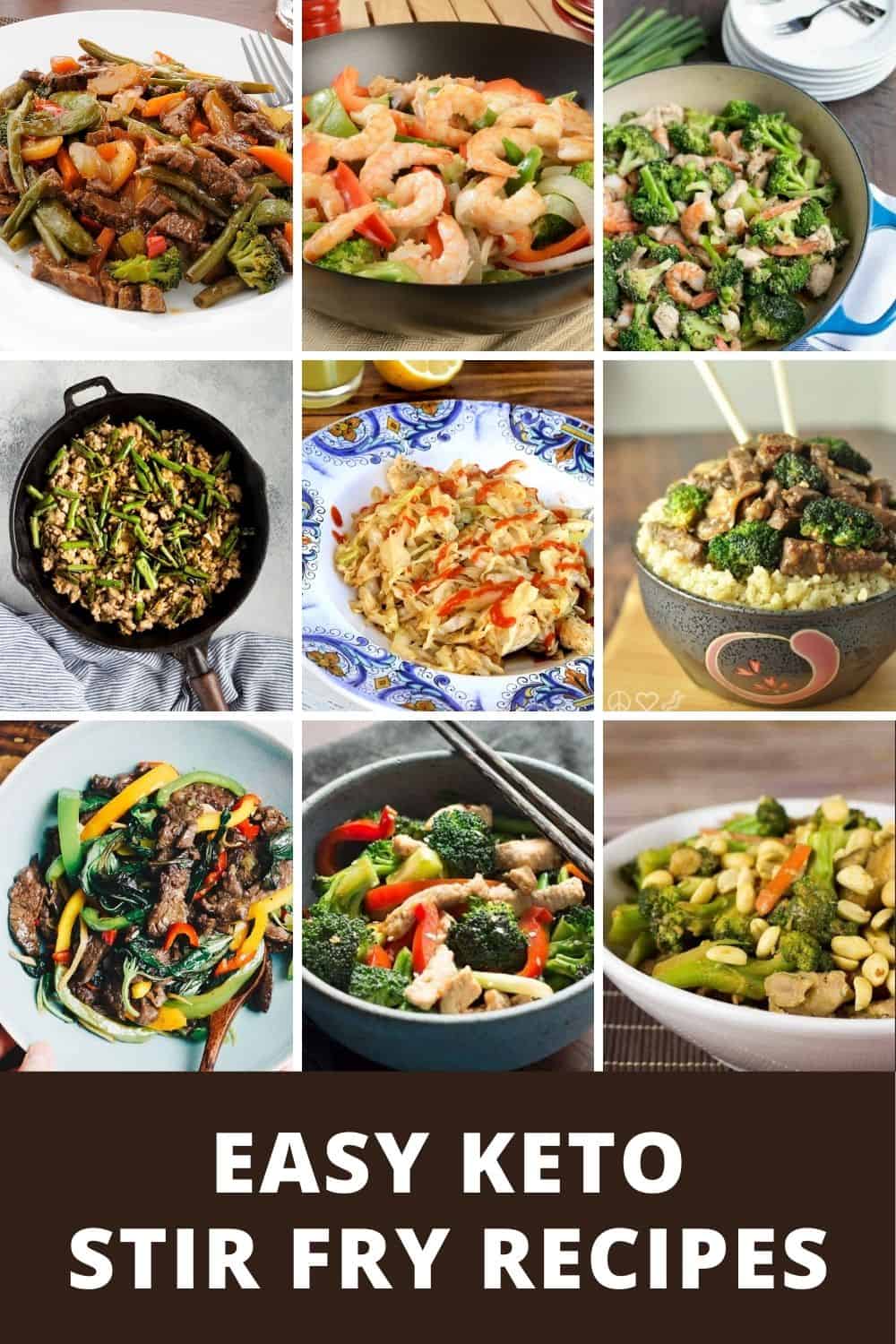 When you are on keto, you may think you would have to go without, this, however, is not true.
18 Keto Stir Fry Recipes
Stir Fry's are one of the easiest things in the world to put together and also one of the fastest meals you can make.
You can have Stir-Fry on Keto and I'm here today to prove to you that they can be just as delicious, or even better, than their non-keto counterparts.
I'm certain that you will fall in love with at least one (or more) of these recipes.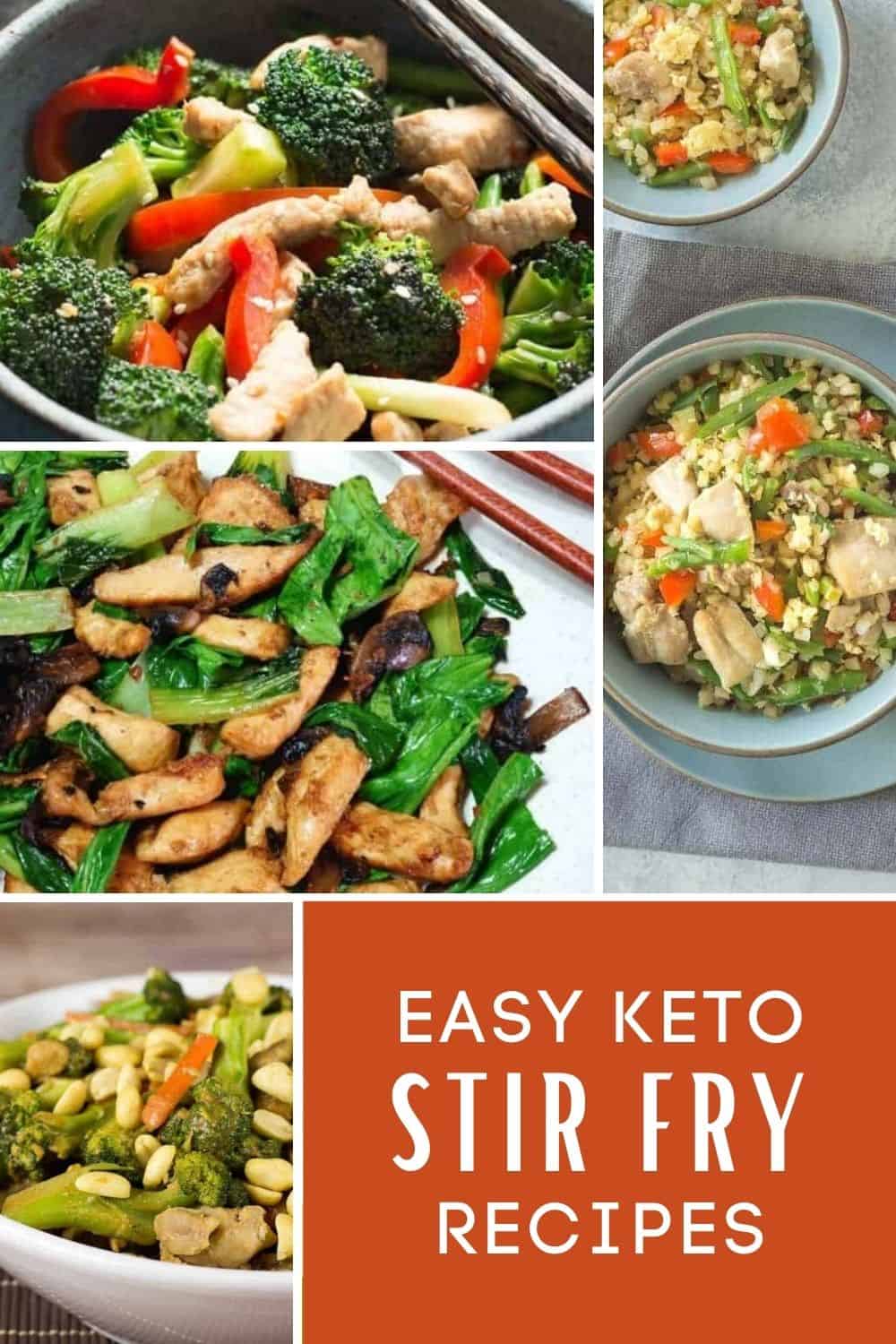 See these related Keto posts:
Keto Crack Slaw Stir Fry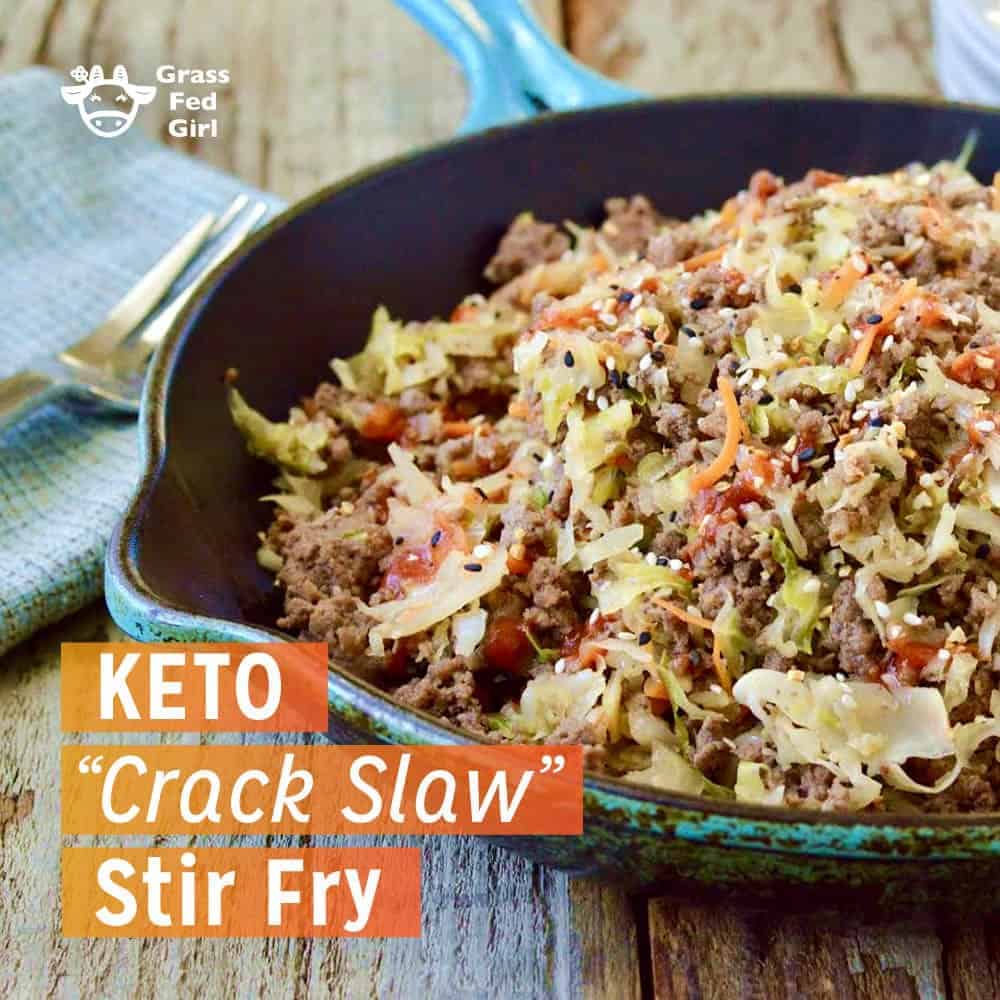 This keto crack slaw stir fry tastes amazing and is insanely addictive! (via Grass Fed Girl)
Low Carb Kung Pao Chicken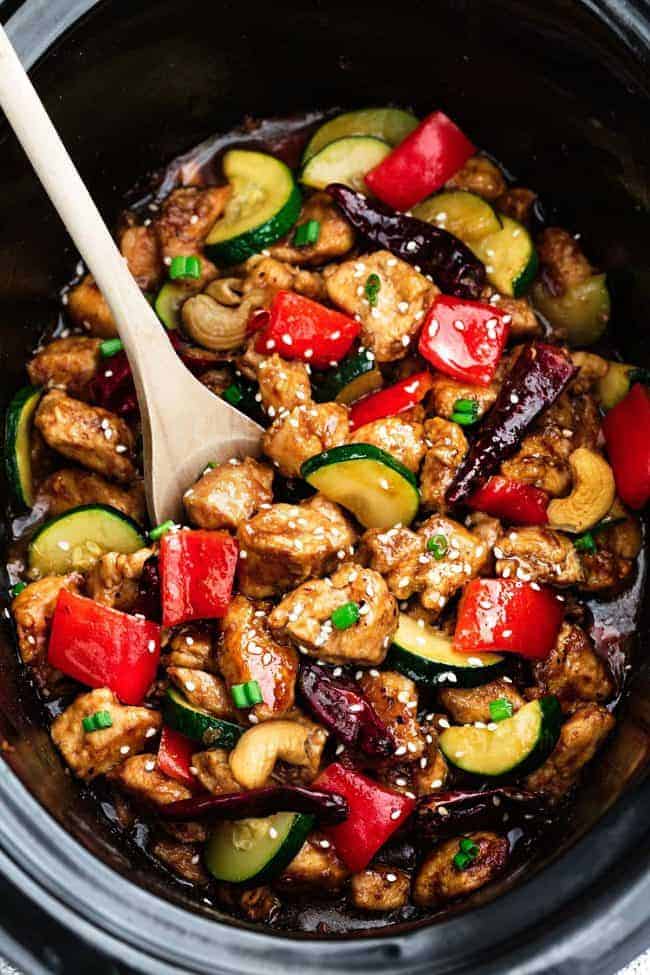 This low carb kung pao chicken stir fry is an easy ONE PAN stir fry for busy weeknights. (via Life Made Keto)
Keto Beef and Broccoli Stir Fry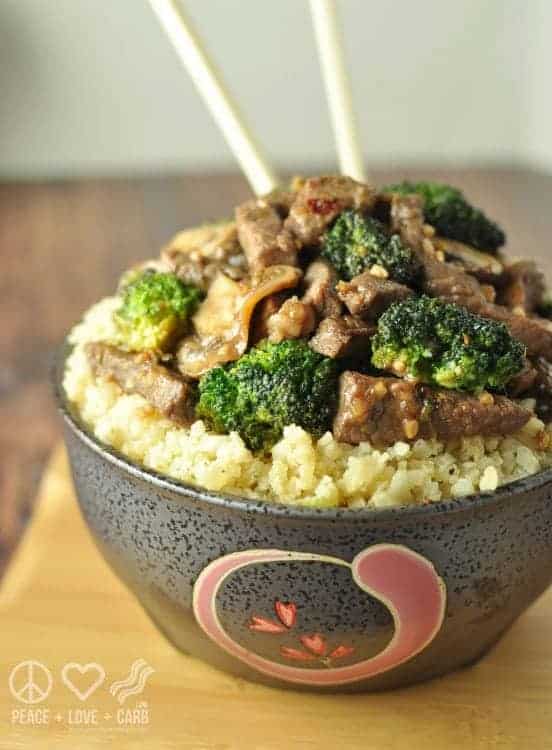 Skip the Chinese take-out and opt for this healthier, low carb version of Keto Beef and Broccoli Stir Fry. (via Peace Love and Low Carb)
Paleo Thai Basil Beef Stir-Fry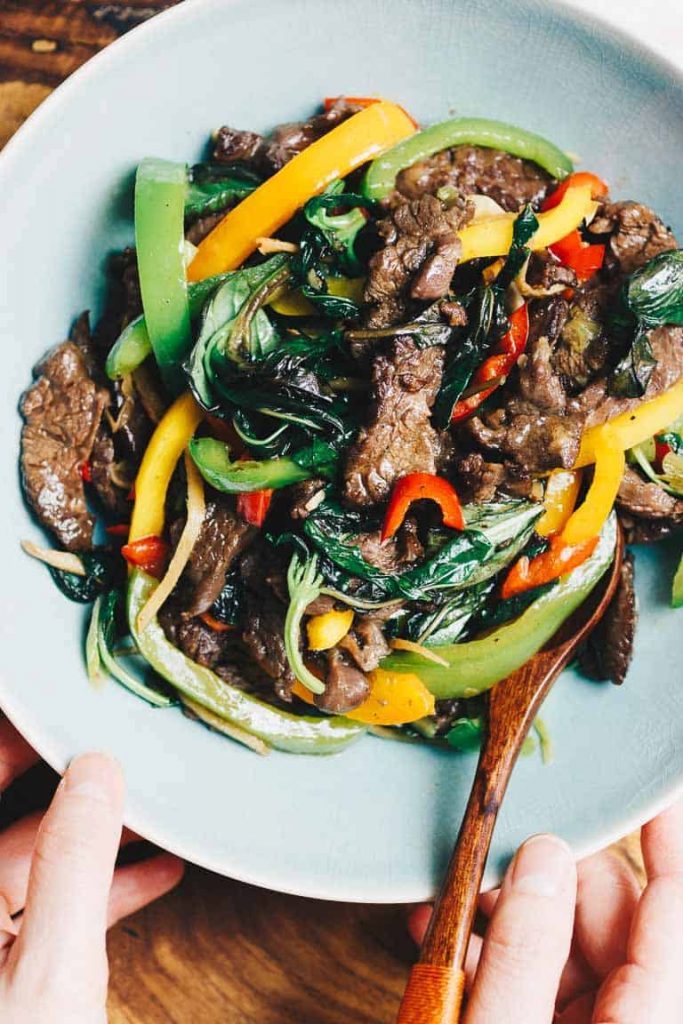 Paleo Thai Basil Beef Stir-Fry with crunchy bell peppers in a savory and naturally sweet Whole30 Keto stir-fry sauce. (via I Heart Umami)
Chicken and Shrimp Stir Fry with Broccoli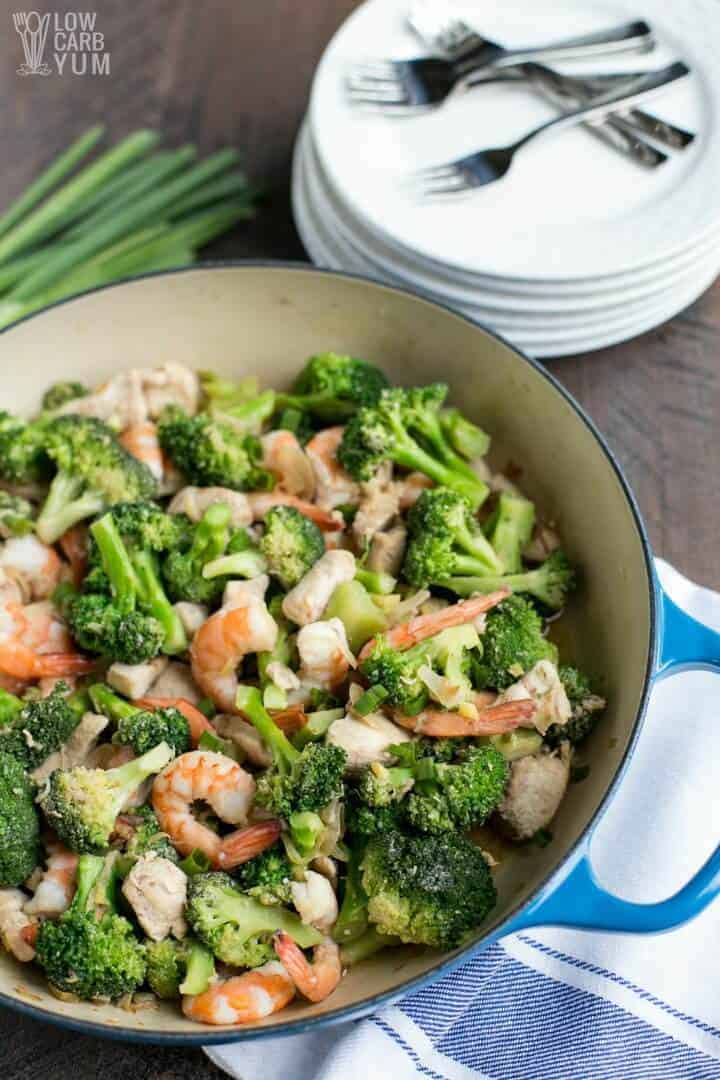 There's always time to whip up a quick stir fry! And this Chicken and Shrimp Stir Fry with Broccoli is AIP paleo, keto, and low carb friendly. (via Low Carb Yum)
Zucchini Noodles Chow Mein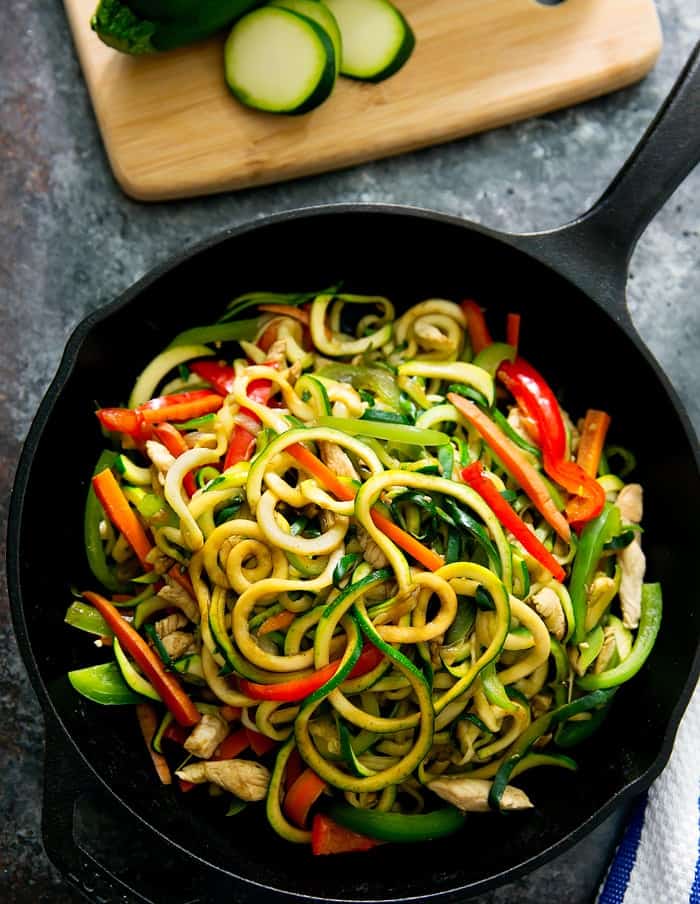 This Zucchini Noodles Chow Mein is a low carb version of the popular Chinese stir fry noodles, using zucchini noodles. Super easy and ready in less than 30 minutes. (via Kirbie's Cravings)
Chicken Cabbage Stir Fry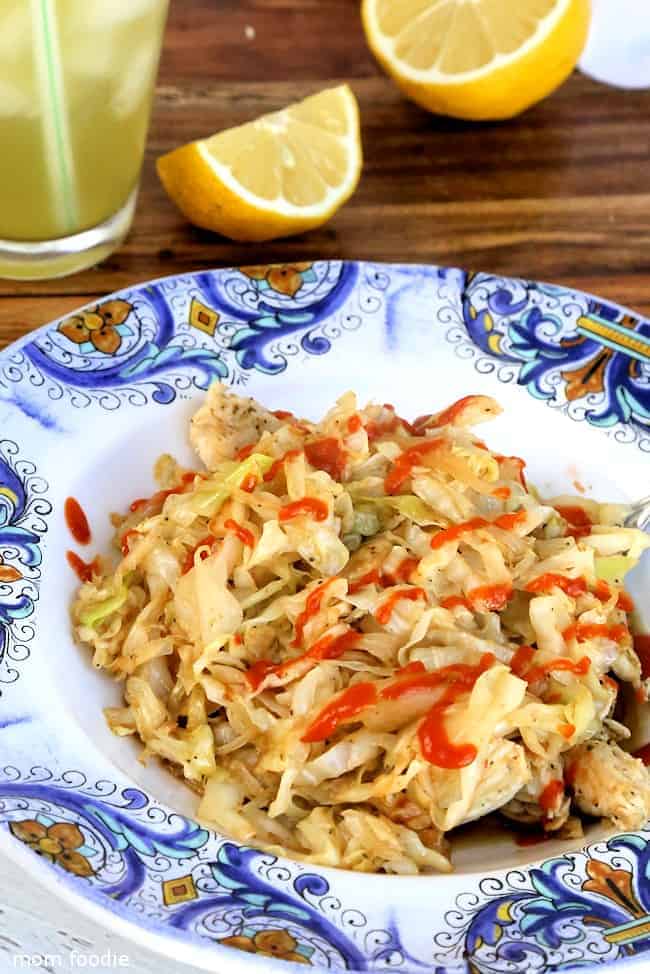 This Chicken Cabbage Stir Fry is a frequent lunch of mine it takes just a few minutes to make. I bet this simple low carb stir fry will be a favorite of yours soon too. It's perfect for when you are tired of zoodles and cauliflower rice. (via Mom Foodie)
Chicken Bok Choy Low Carb Stir Fry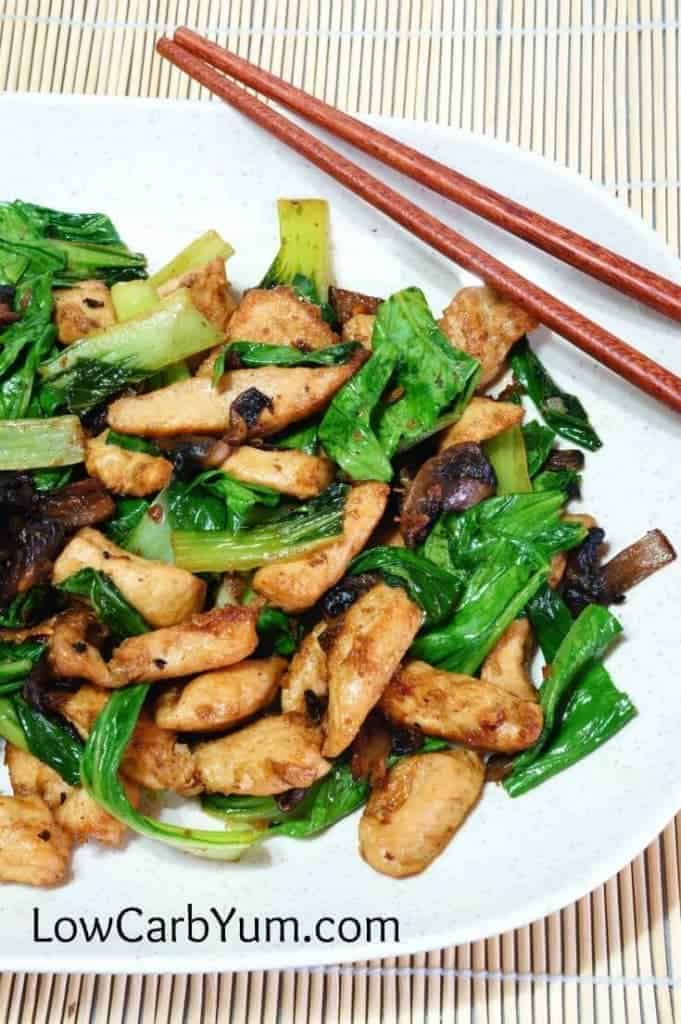 A delicious gluten-free chicken bok choy low carb stir fry recipe. The meat is dipped in egg yolks and coconut flour instead of the traditional corn starch mix. (via Low Carb Yum)
Thai Peanut Chicken & Broccoli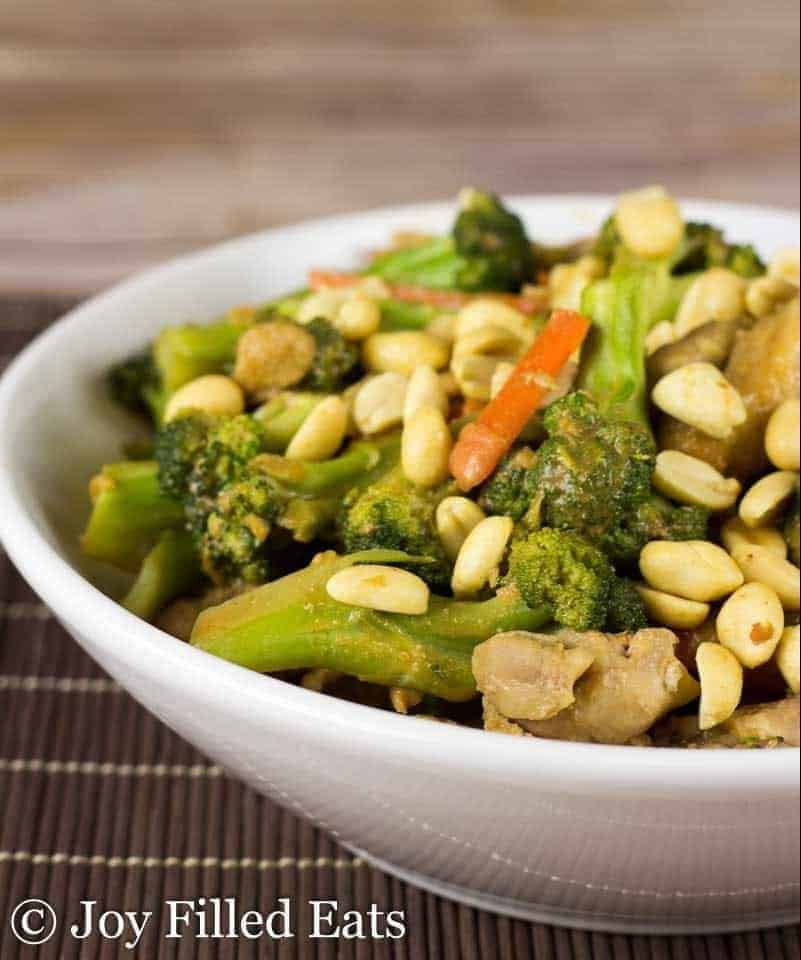 This Thai Peanut Chicken & Broccoli is such a quick and easy stir-fry with bold flavor and it comes together in about 30 minutes. so perfect for a weeknight dinner. (via Joy Filled Eats)
Spicy Chicken Stir Fry Recipe With Onions And Peppers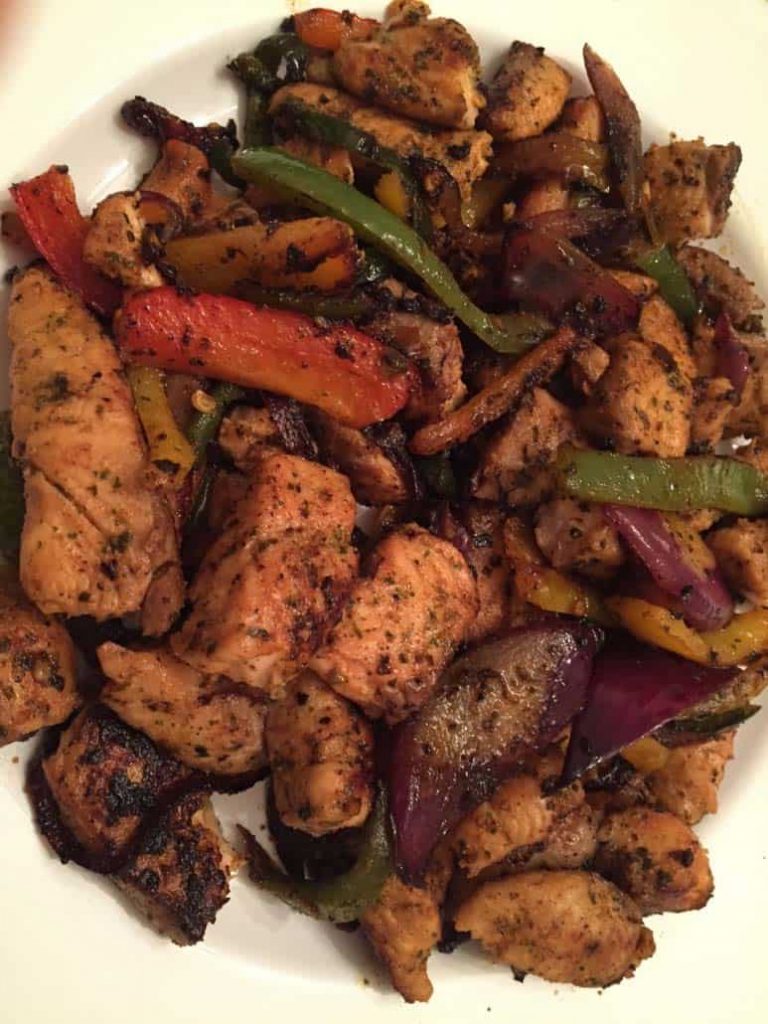 This yummy Stir Fry Recipe is very easy to make and is perfect for a weeknight dinner. (via Melanie Cooks)
Low Carb Shrimp Ramen Stir Fry
Not only will you love this Shrimp Ramen Stir Fry for the speediness of getting it on the table, but your family also won't even notice the noodles are low carb! (via Sugar-Free Mom)
Zucchini Stir Fry Recipe with Beef and Pesto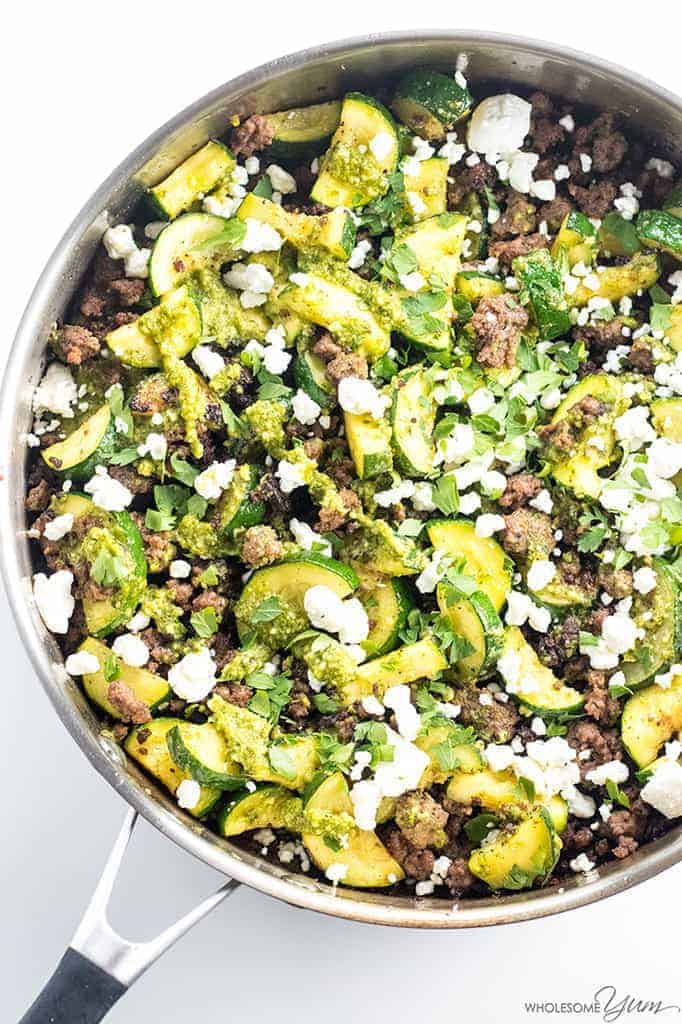 This easy stir fry recipe requires just a few simple ingredients and comes together in only 20 minutes. (via Wholesome Yum)
Low Carb Sausage Egg Roll in a Bowl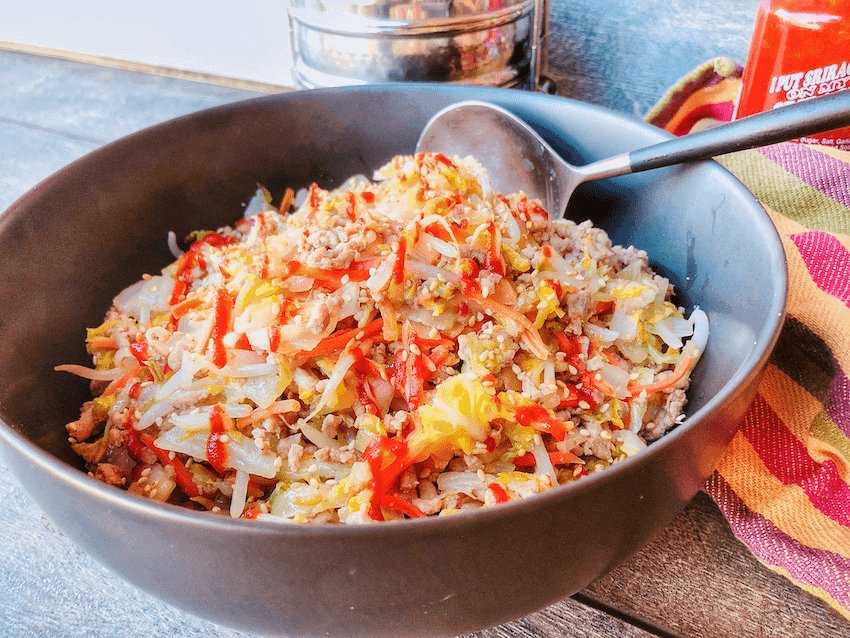 Your family will love this totally addictive deconstructed egg roll in a bowl. (via Little Family Adventure)
Easy Pork Stir Fry Recipe With Vegetables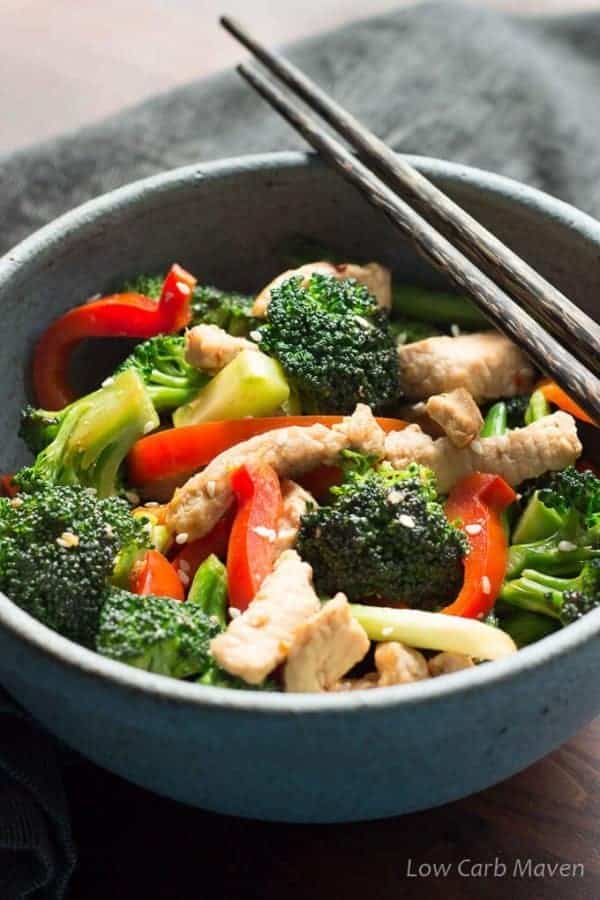 This Easy Stir Fry is healthy and low carb. It comes together so fast dinner will be on the table in 15 minutes. (via Low Carb Maven)
Keto Low Carb Chicken Fried Rice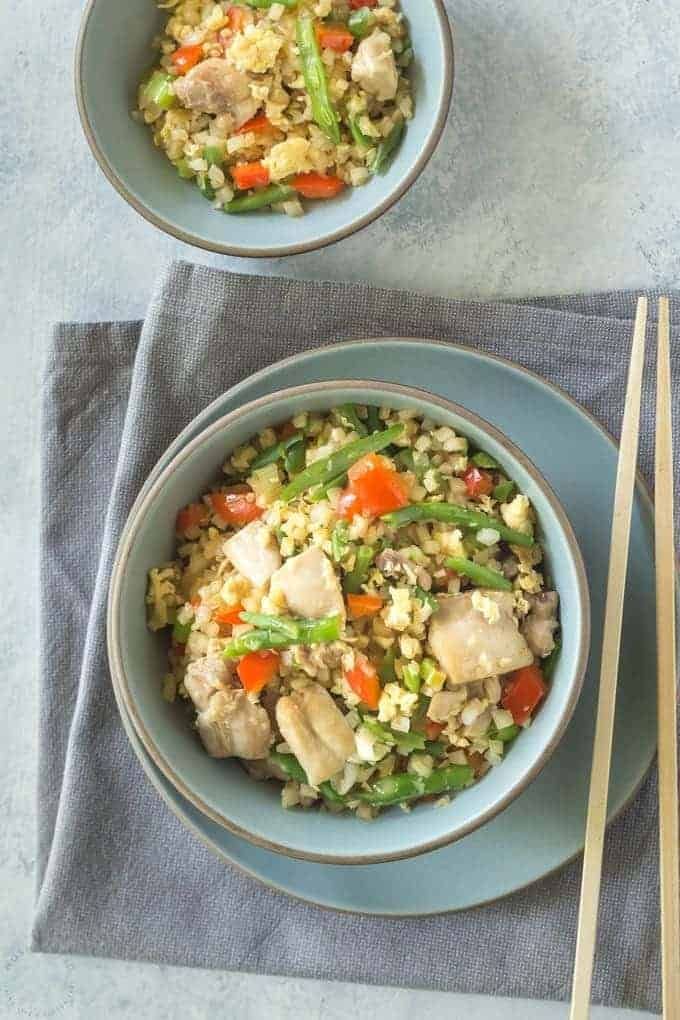 Easy Chicken Fried Rice you'll love! In case you're totally confused reading low carb and rice in the same sentence, this recipe uses a great substitute for the real thing that is low in calories and carbs and will fill you up! (via Noshtastic)
Bacon Burger Cabbage Stir Fry Skillet Dish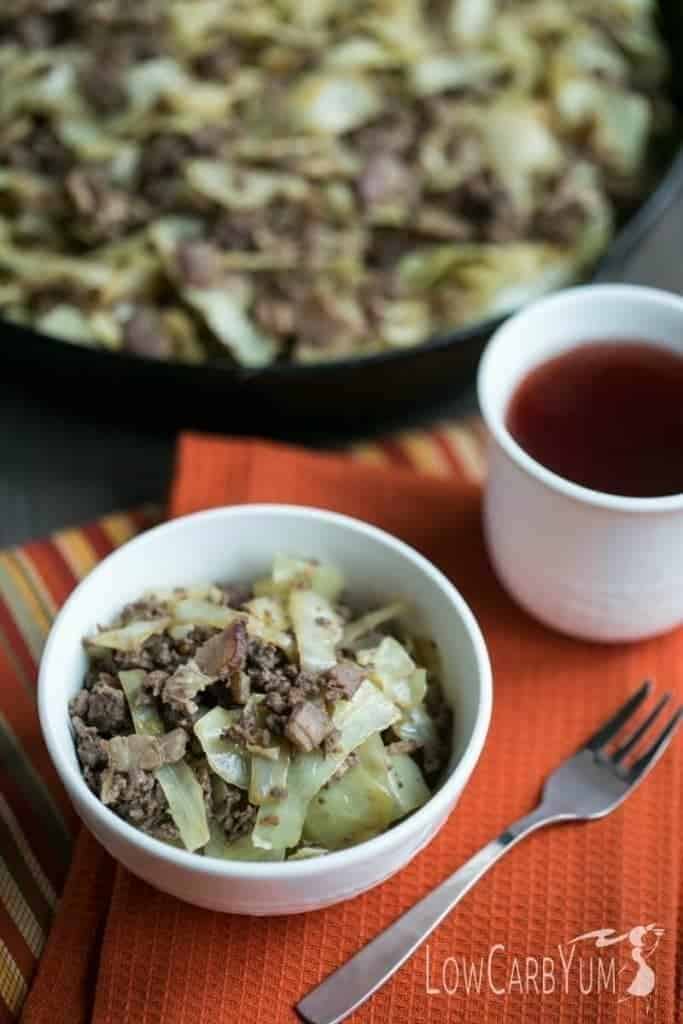 It only takes about 20 minutes to whip up this delicious low carb Bacon Burger Cabbage Stir Fry Skillet Dish that the whole family will love. (via Low Carb Yum)
Low Carb Pork Stir Fry with Green Beans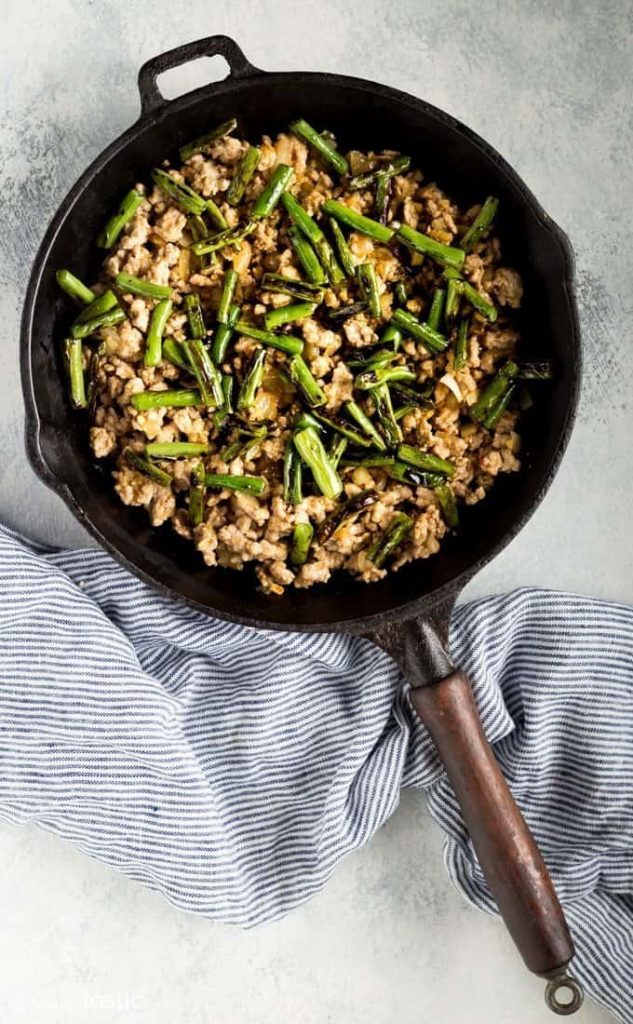 Such a simple recipe but the taste is phenomenal! (via Noshtastic)
Black Pepper Shrimp Stir Fry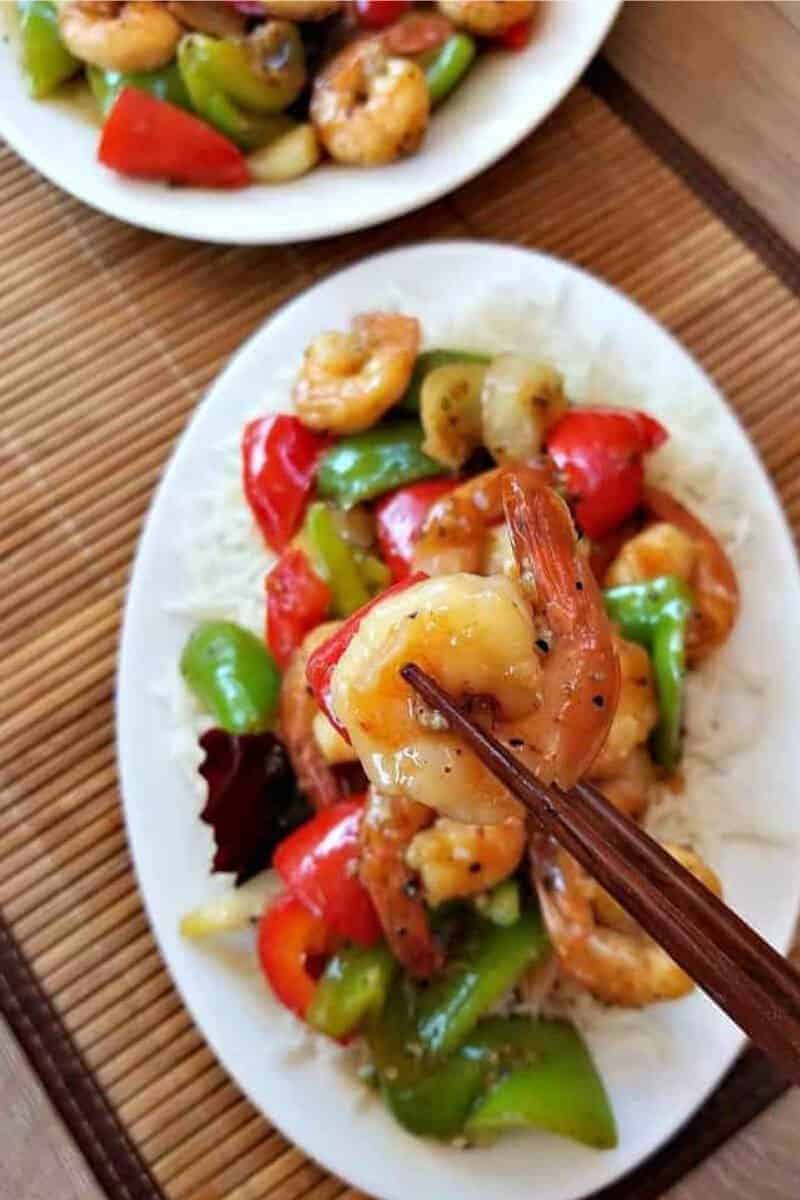 Packed with plenty of fibrous vegetables and enough protein to satisfy your hunger. You'll want to pull out the chopsticks for this one. (via Canadian Cooking Adventures)
Related Posts:
Pin this post for later…