Warm yourself up this winter with a bowl of one of these twenty-one keto-friendly soups. They are easy to make and they taste great!
Homemade soup is one of the most heavenly comfort foods for chilly fall or winter afternoons in the history of forever!
If you are looking for a new favorite, easy, yummy low carb soup even the picky eaters will love – you have come to the right place!
Whether you prefer a low and slow crock pot soup recipe or a good old fashioned traditional simmering stove top version, you're going to have more than one new favorite soup recipe to choose from in this delish list!
Before you lose your place grabbing all of these amazing recipes, make sure to ***PIN THE IMAGE BELOW*** so you can easily find your way back for MORE delish homemade SOUP RECIPES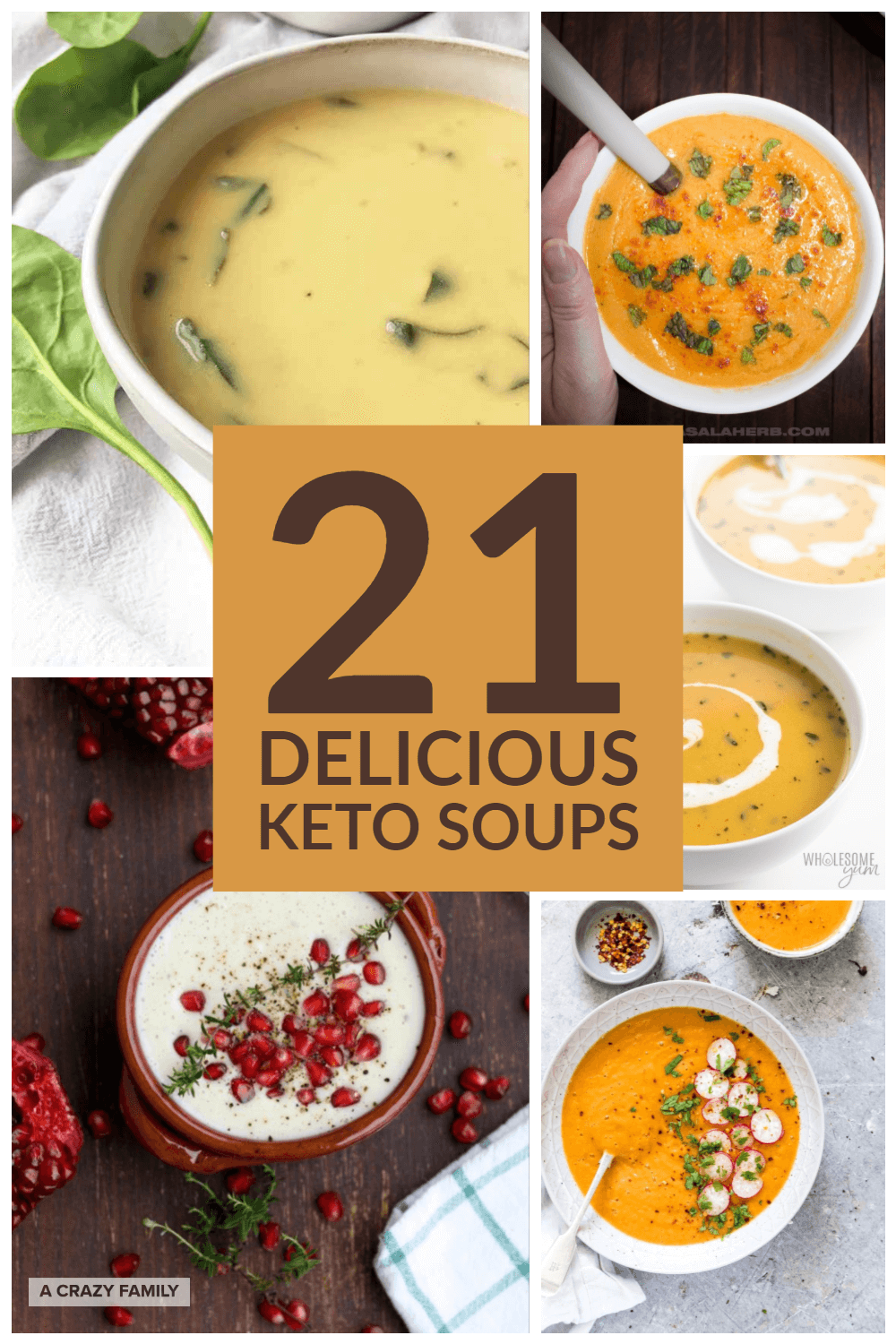 The BEST Homemade Keto Soups Recipes – Easy, Quick and Yummy Comfort Food
Click on the link below each drool-worthy photo to take you to the full recipe from these talented foodies and authors: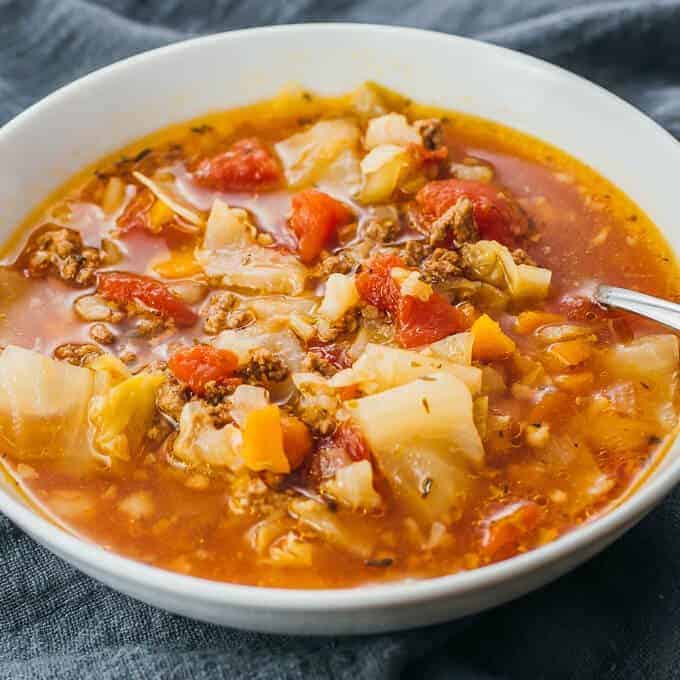 A cozy recipe for Instant Pot cabbage soup with ground beef and tomatoes. Like an unstuffed cabbage roll soup, and the pressure cooker makes it a breeze to cook.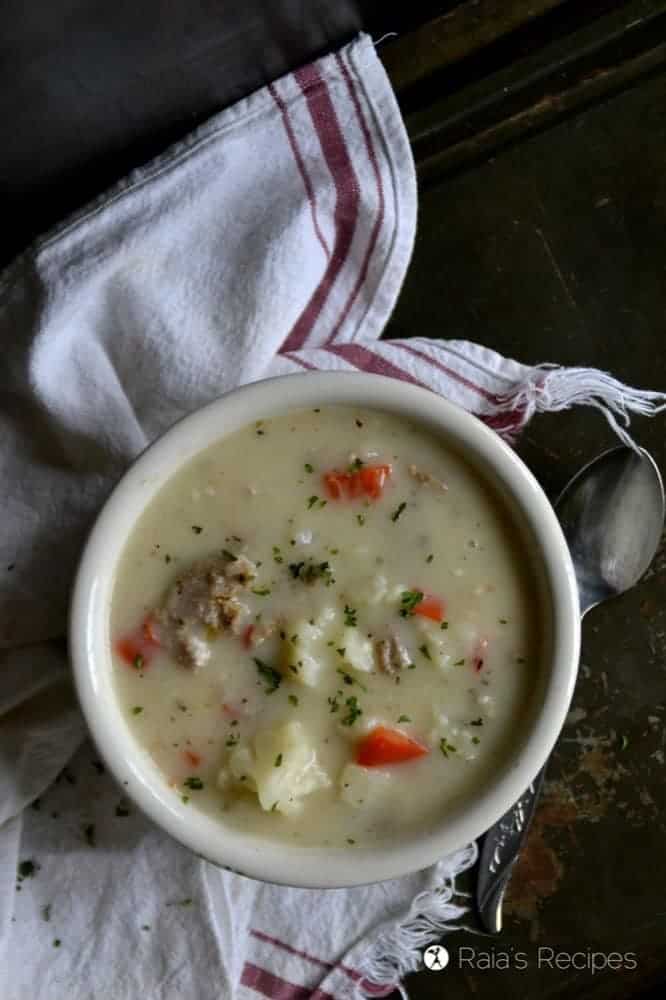 This Creamy Roasted Red Pepper, Sausage & Cauliflower Soup is the soup for the non-soup lovers.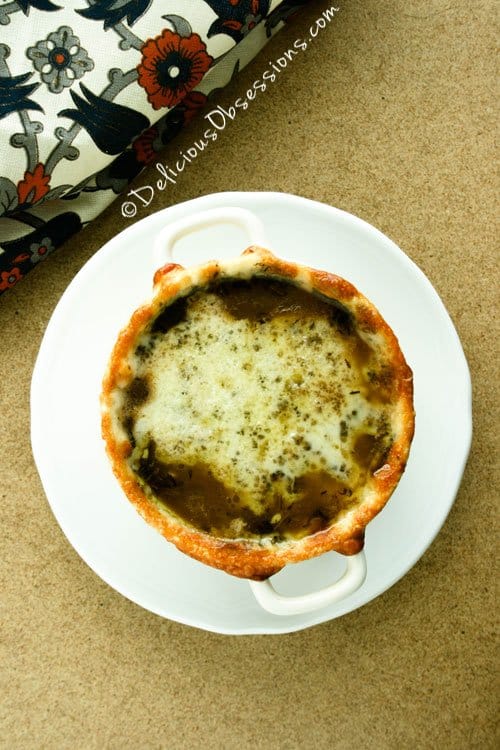 This French onion soup is super easy to make? And, it freezes beautifully, so be sure to make extra and stick it in the freezer!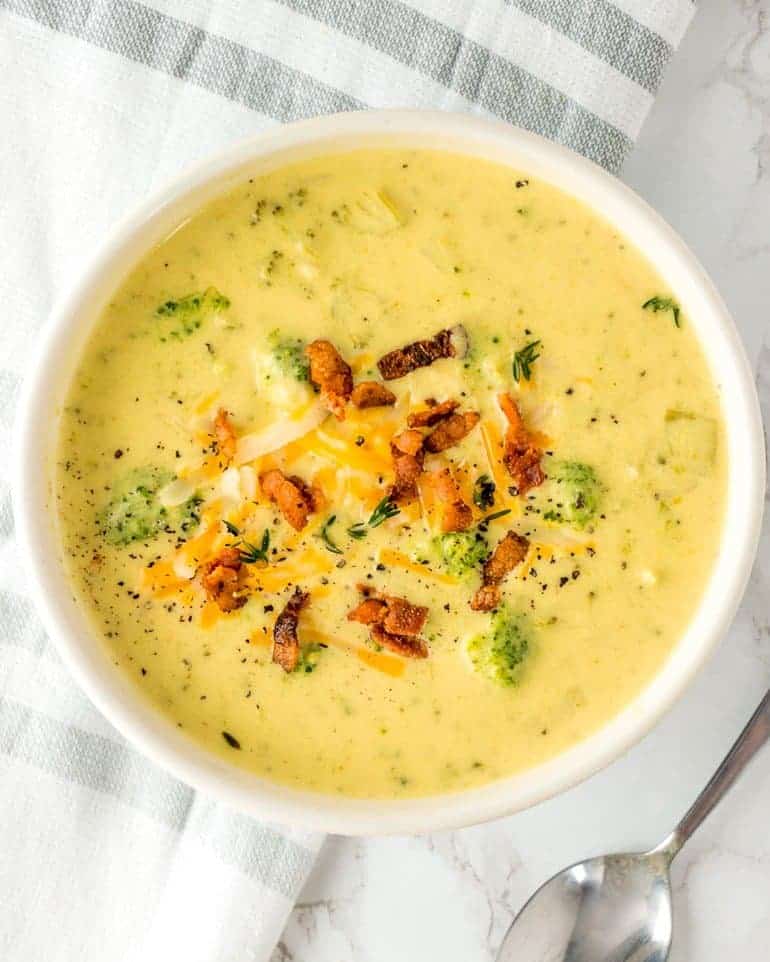 A low-carb broccoli cheese soup recipe that is delicious and comforting — perfect for an easy dinner any night this fall.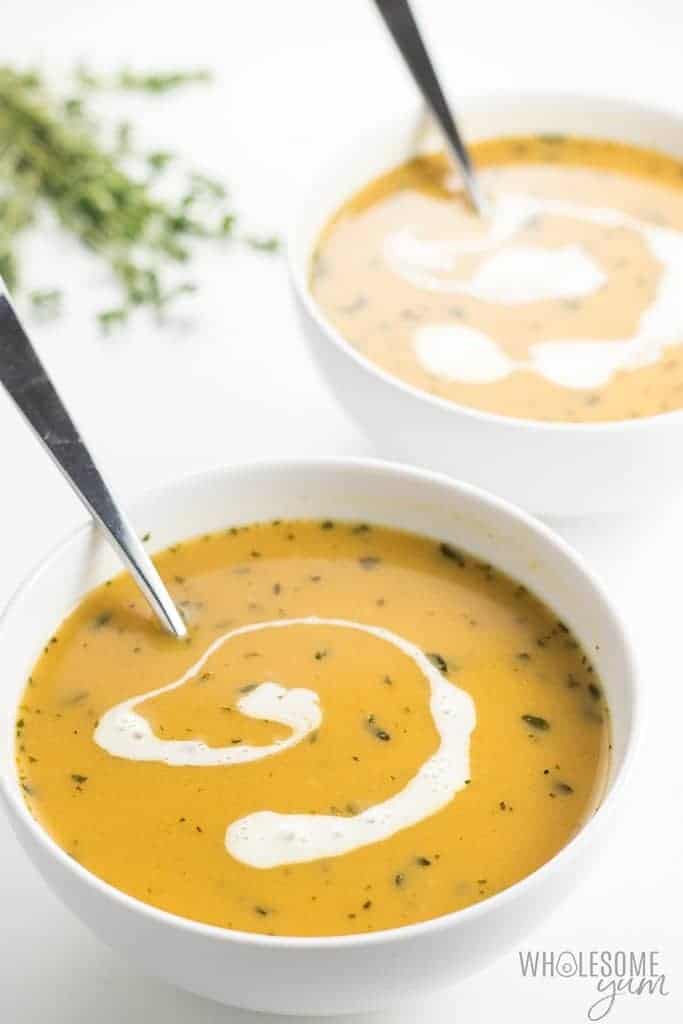 This paleo butternut squash soup recipe is so comforting for fall and winter! Creamy low carb butternut squash soup with coconut milk is dairy-free, nut-free and super easy to make.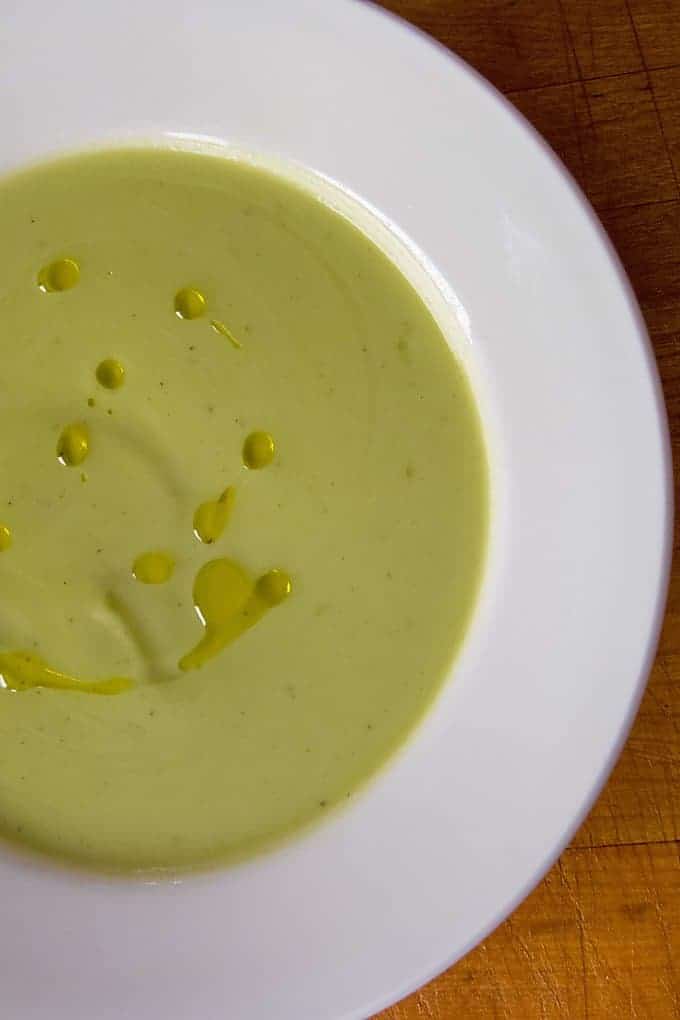 This paleo broccoli soup is a healthy version of the classic cream of broccoli soup—but with no cream. It's gluten-free, dairy-free, low carb keto, Whole30 and with a vegan option.
---
Related: Love your Instant Pot? Check out these delicious Keto friendly Instant Pot Meals.
---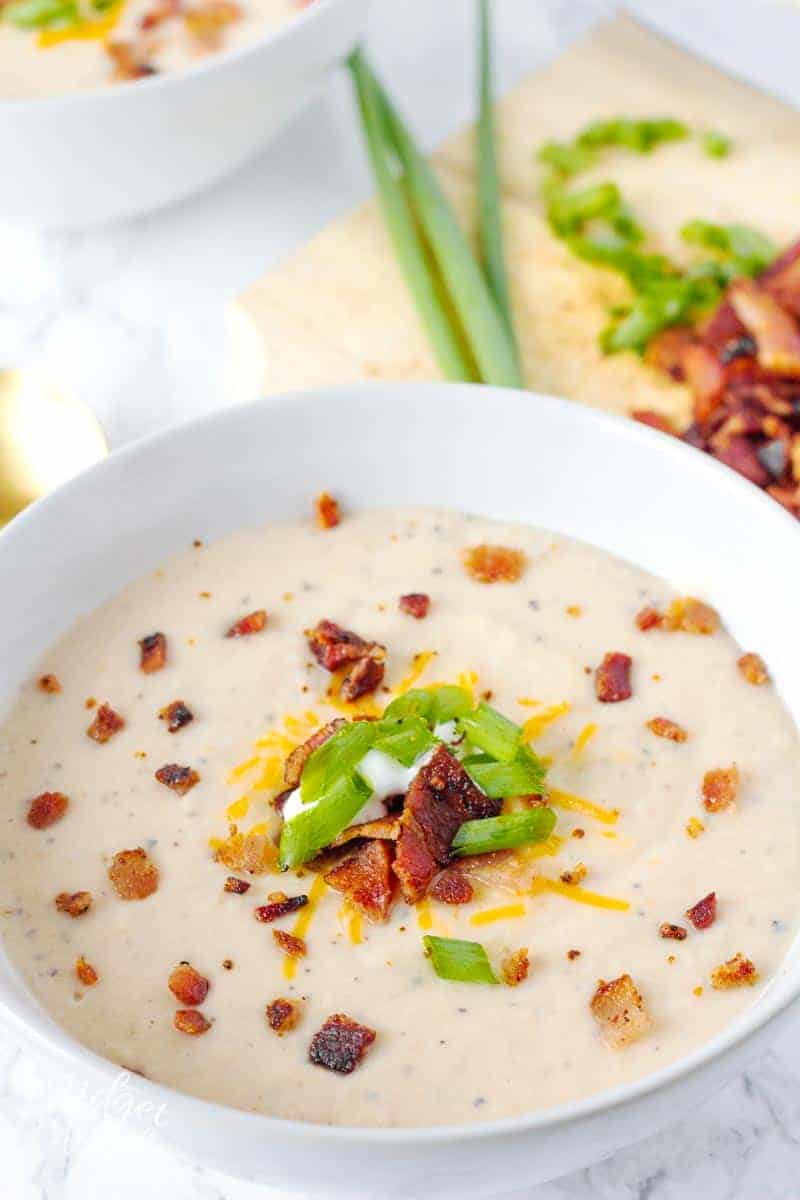 Crock-pot Bacon Cheddar Cauliflower Soup is AMAZING! Cooked in the crockpot with the amazing flavors of cauliflower, bacon and cheddar cheese! Oh yum!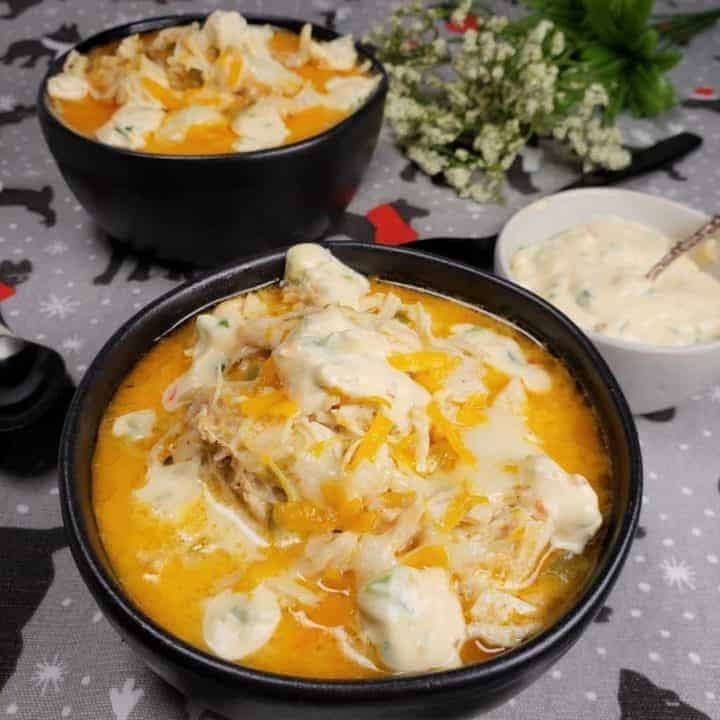 Instant Pot Chicken Jalapeno Popper Soup with cream cheese garnish is creamy and slightly and cooks quickly in the pressure cooker.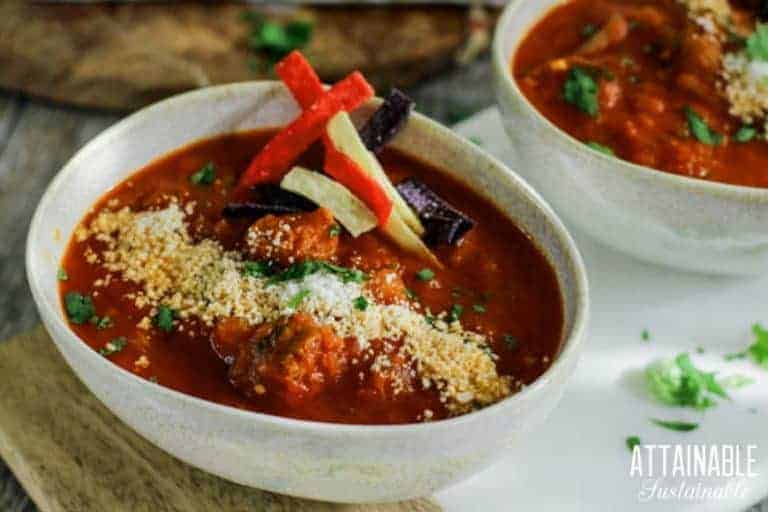 The spicy chorizo soup is packed with vegetables. If you've got a thriving garden, this soup recipe is a great way to incorporate some of your garden produce.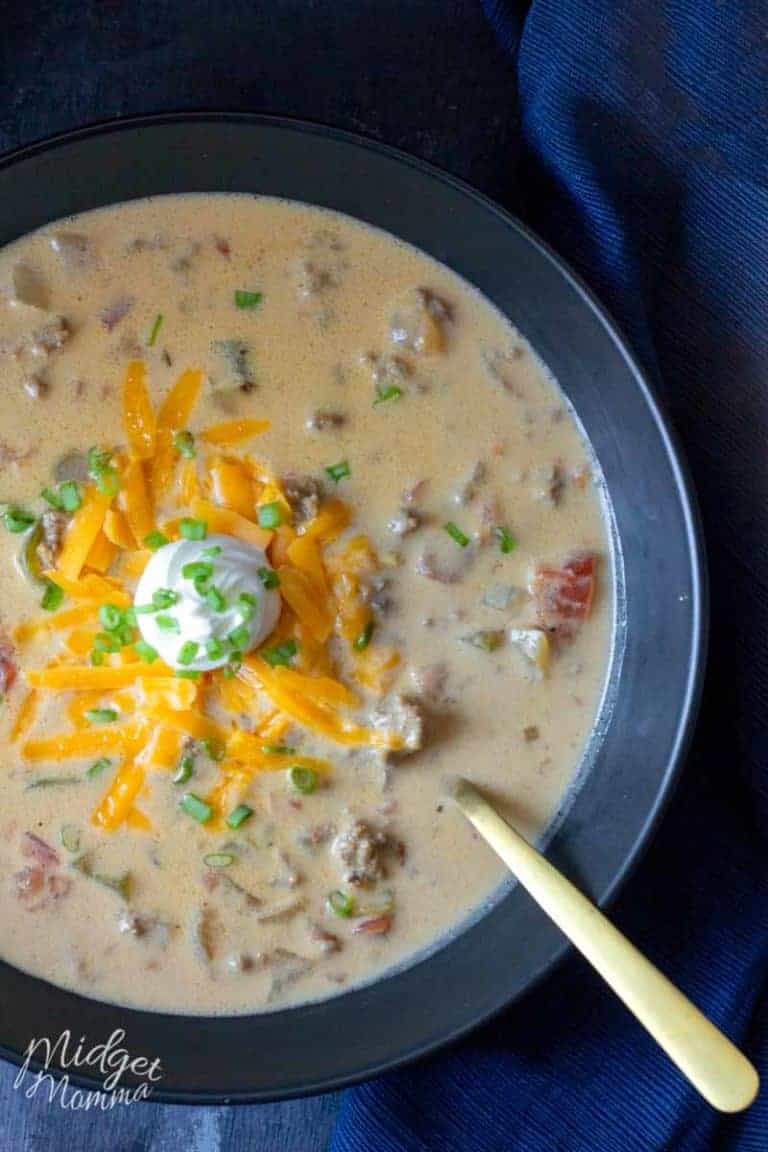 This easy stovetop Cheeseburger Soup recipe has all the flavors of an amazing cheeseburger in a delicious soup the whole family will love!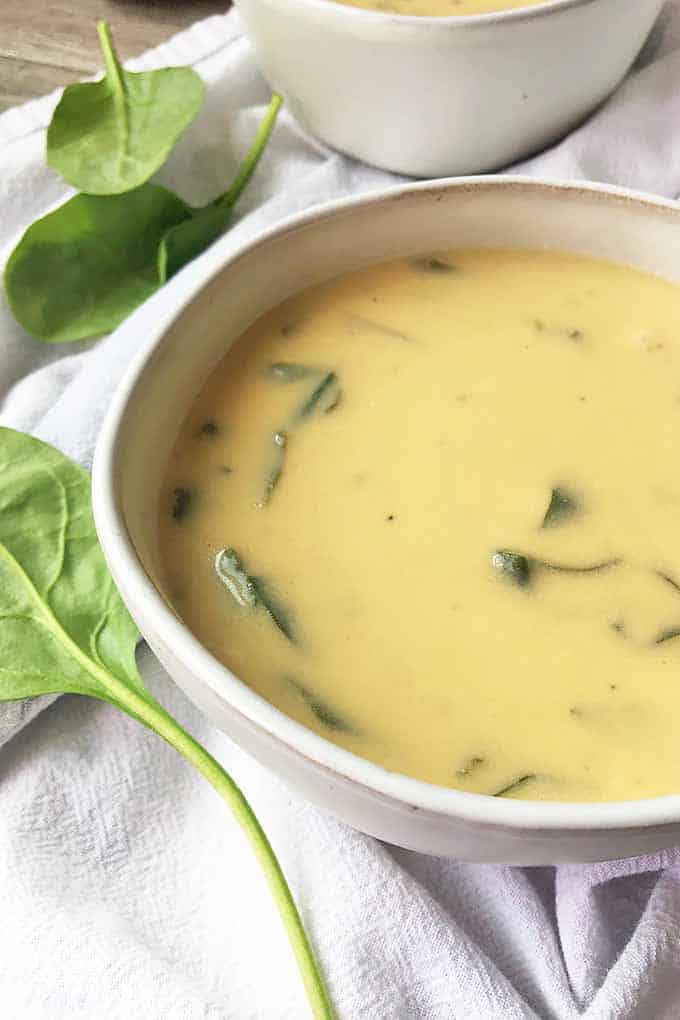 Forgot about that bag of spinach in your fridge? It's not too late to make a velvety, savory cream of spinach soup.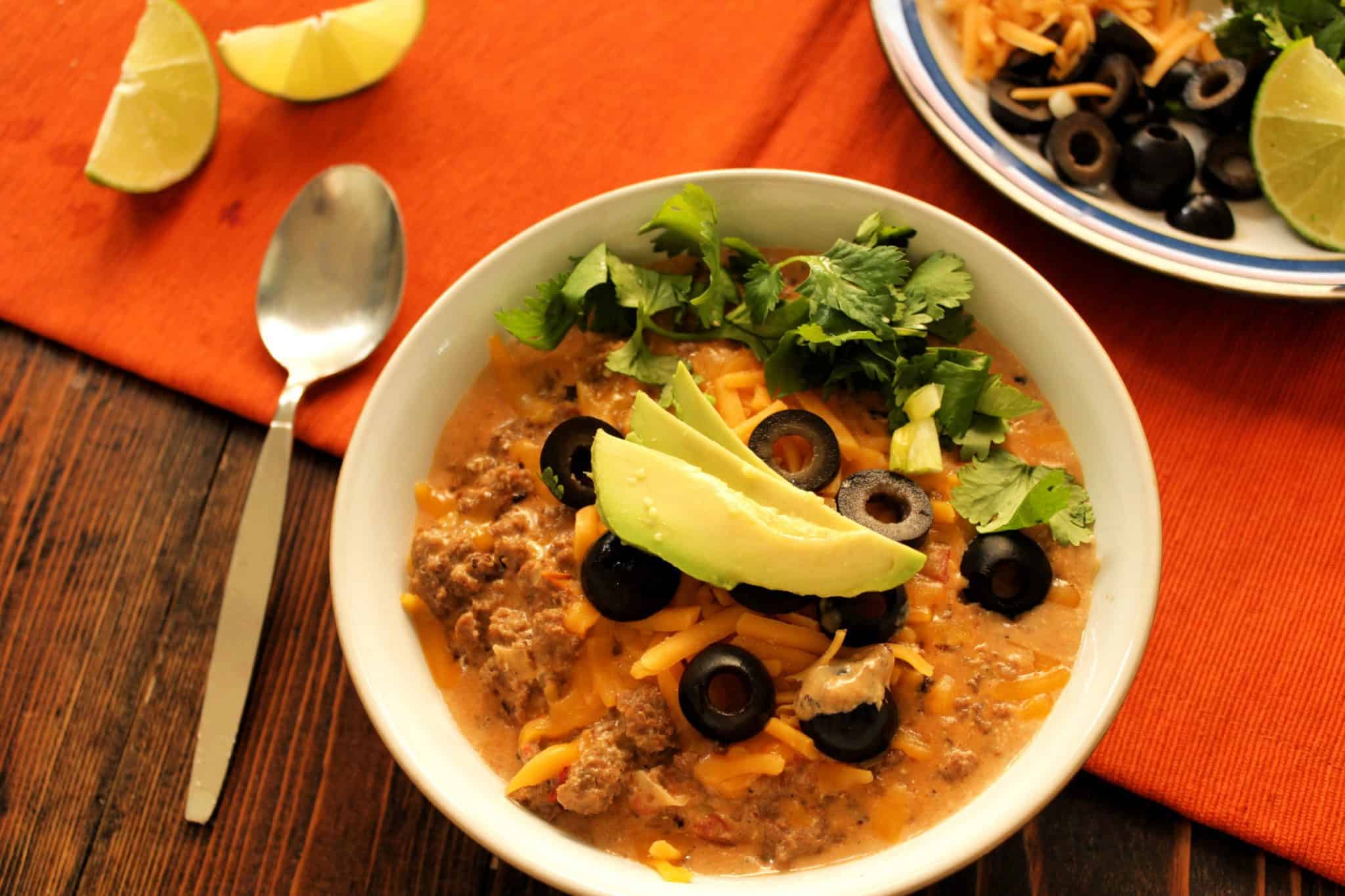 This taco soup is so yummy and fast to put together! It uses ranch dressing, cream cheese, and all your favorite taco toppings.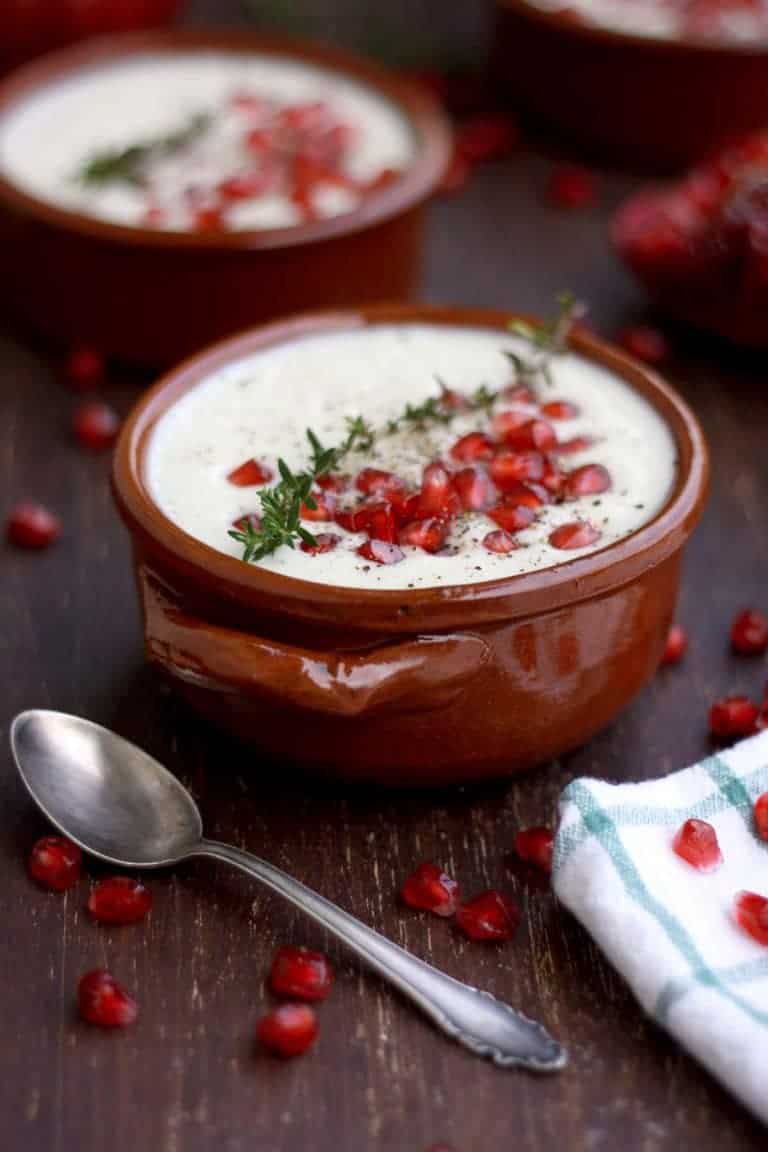 Delicious and easy silky vegan cauliflower soup can be ready in less than 30 minutes! Rich, creamy, healthy and comforting winter soup packed with nutrients.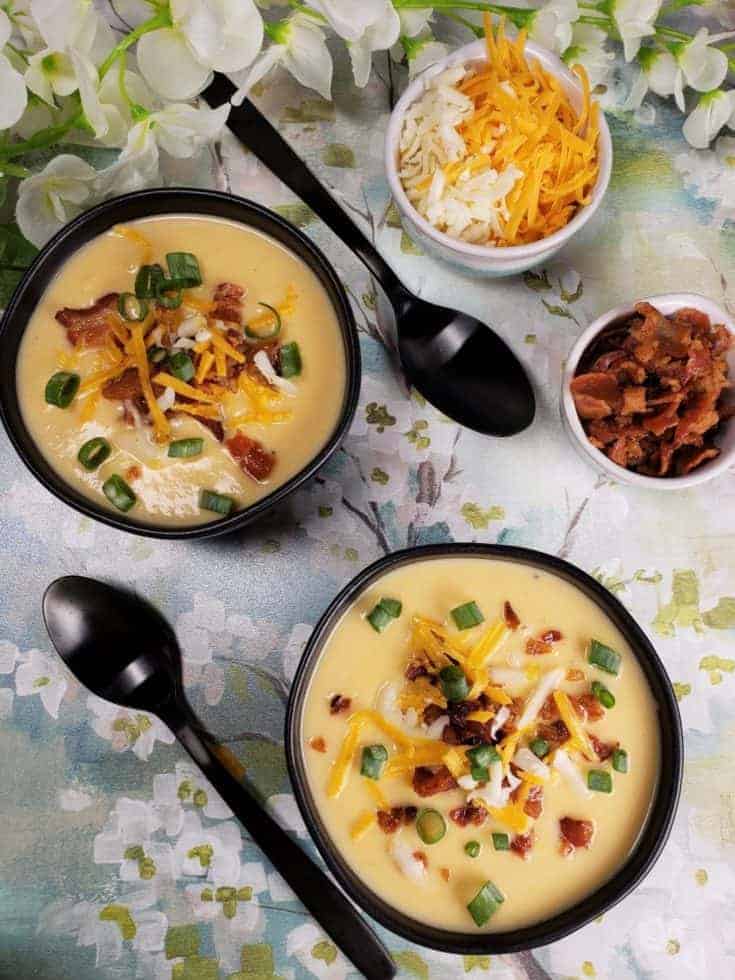 Delicious Pressure Cooker Low Carb Cheesy Cauliflower Soup w/Bacon is creamy and rich. Perfect for Keto and Low Carb diets.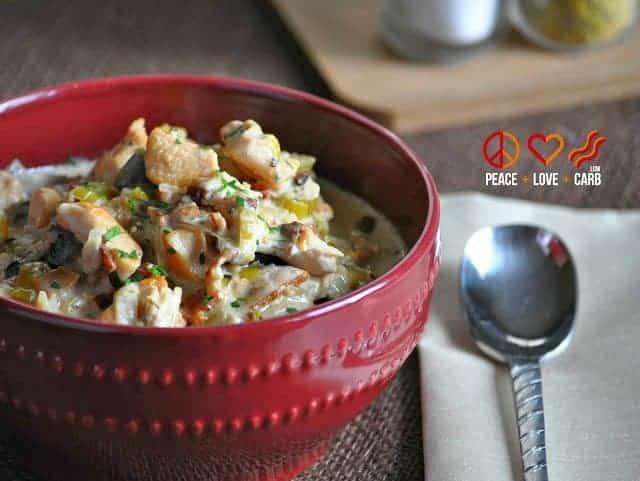 This Slow Cooker Chicken Bacon Chowder is warm and comforting and oh so flavorful.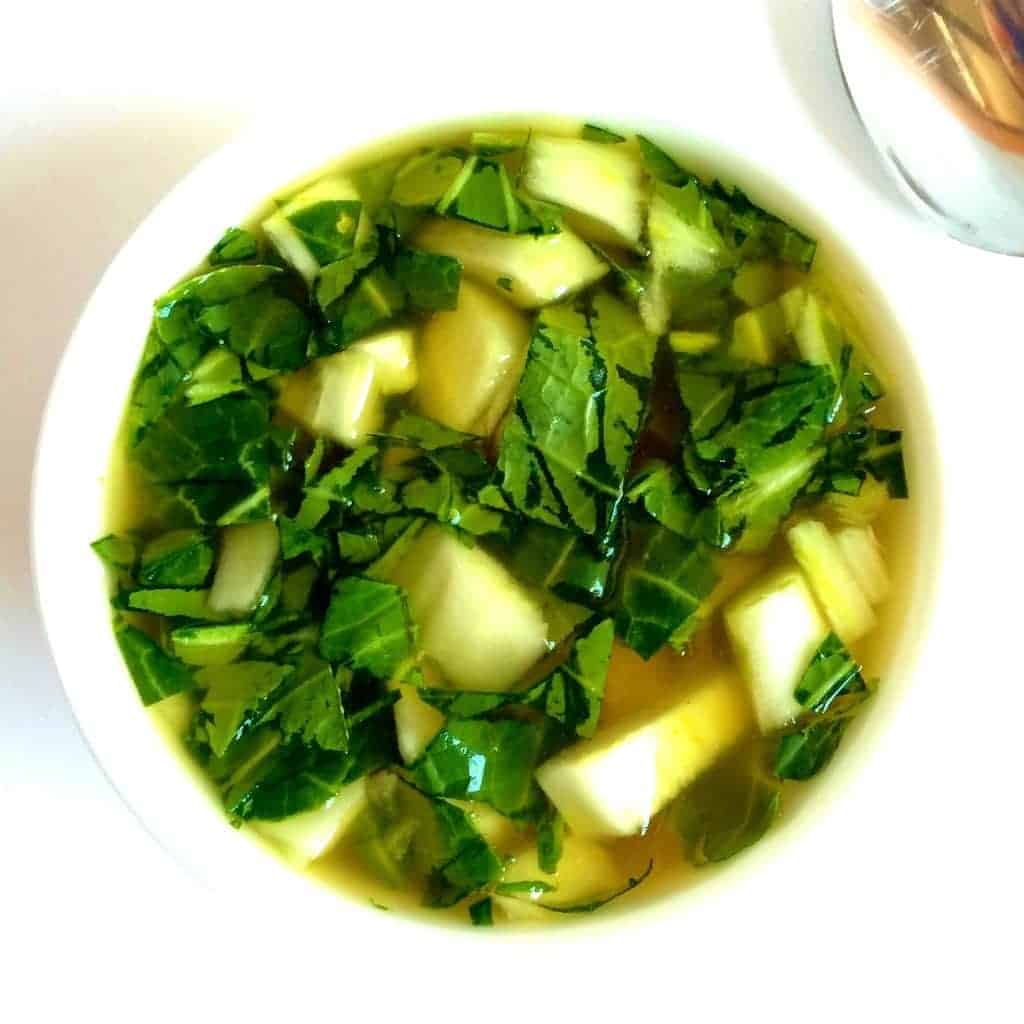 A Simple Bok Choy Soup that is comforting, savory, and packed with nutrition.
This Easy Turkish Red Lentil Soup Recipe will be your new favorite soup and not just during the colder days of the year!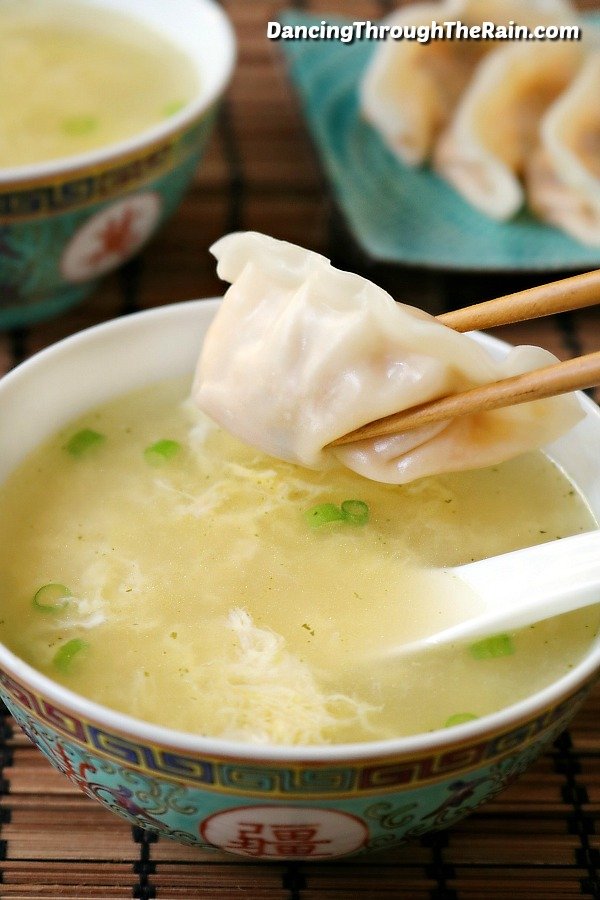 This Easy Egg Drop Soup recipe will take you only minutes to cook and it tastes delicious!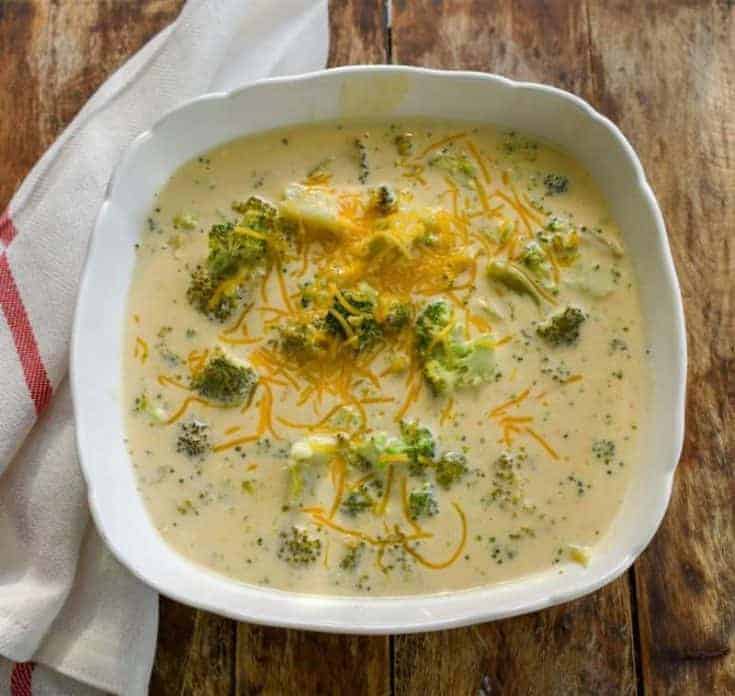 This keto broccoli cheese slow cooker soup is easy, low in carbs, gluten-free and thickened with only cheesy goodness. It's a rich thick low carb broccoli cheese soup that everyone will enjoy.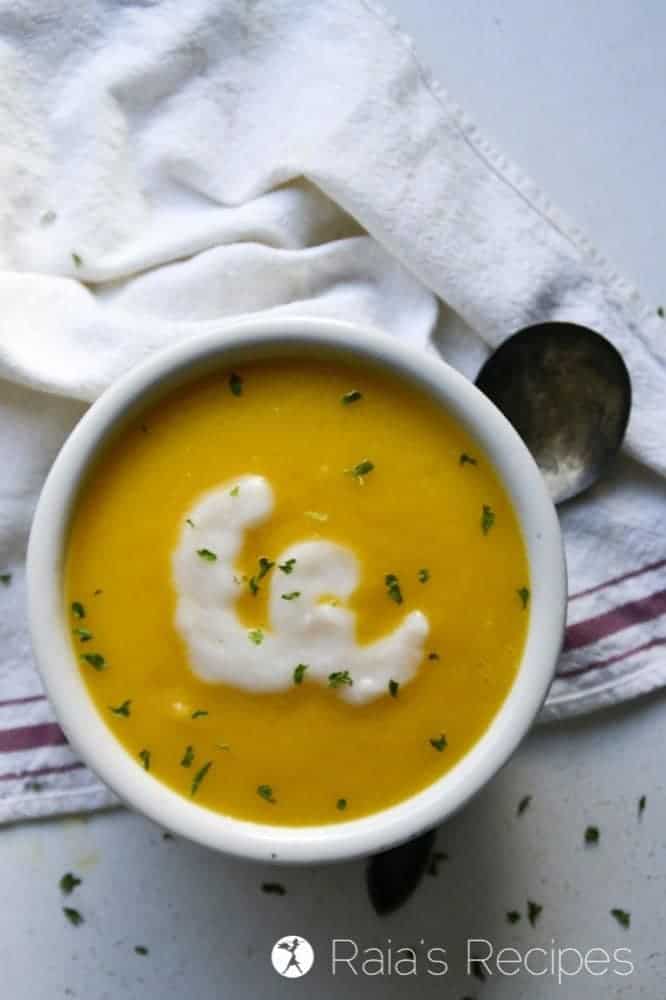 Celebrate fall with this easy and delicious paleo, low carb, and GAPS-friendly Creamy Squash & Apple Soup!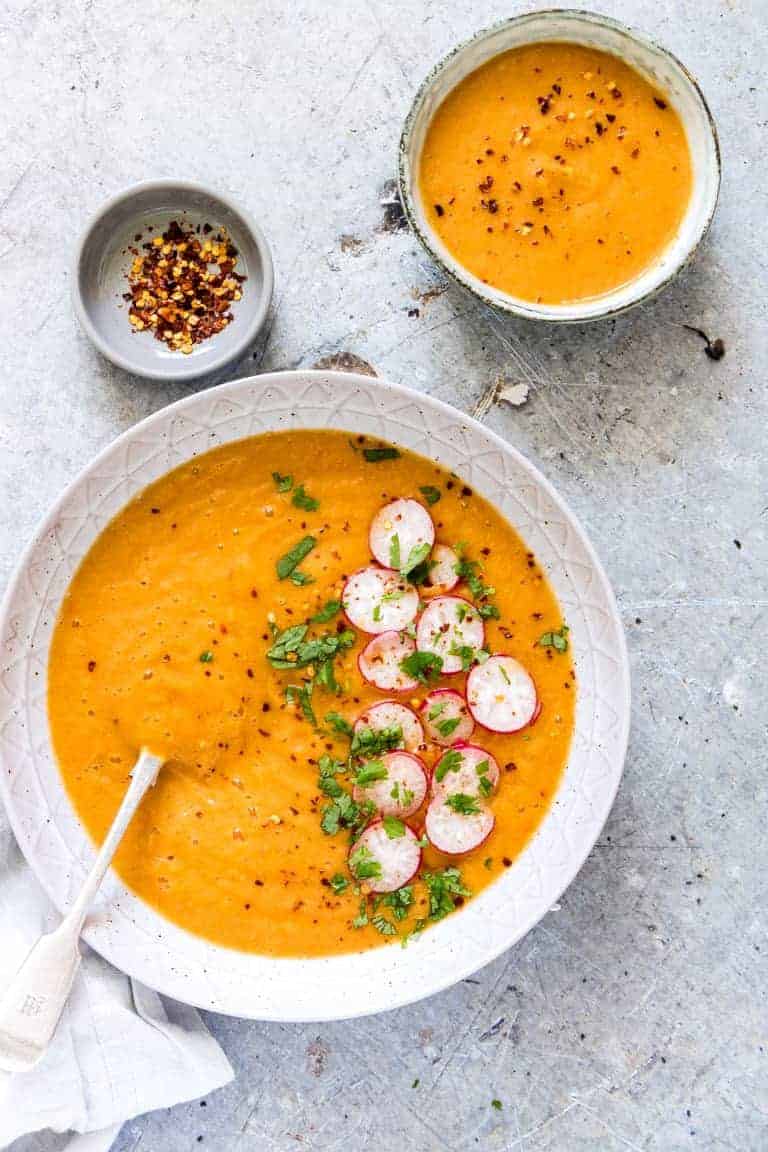 This Mexican Spiced Instant Pot Cauliflower Soup is easy, comforting, smooth and creamy with just a handful of ingredients.
Which of these totally delicious keto soups will you try first?
Make sure you ***PIN THE IMAGE BELOW*** so it's handy to keep coming back for more yummy soup recipes!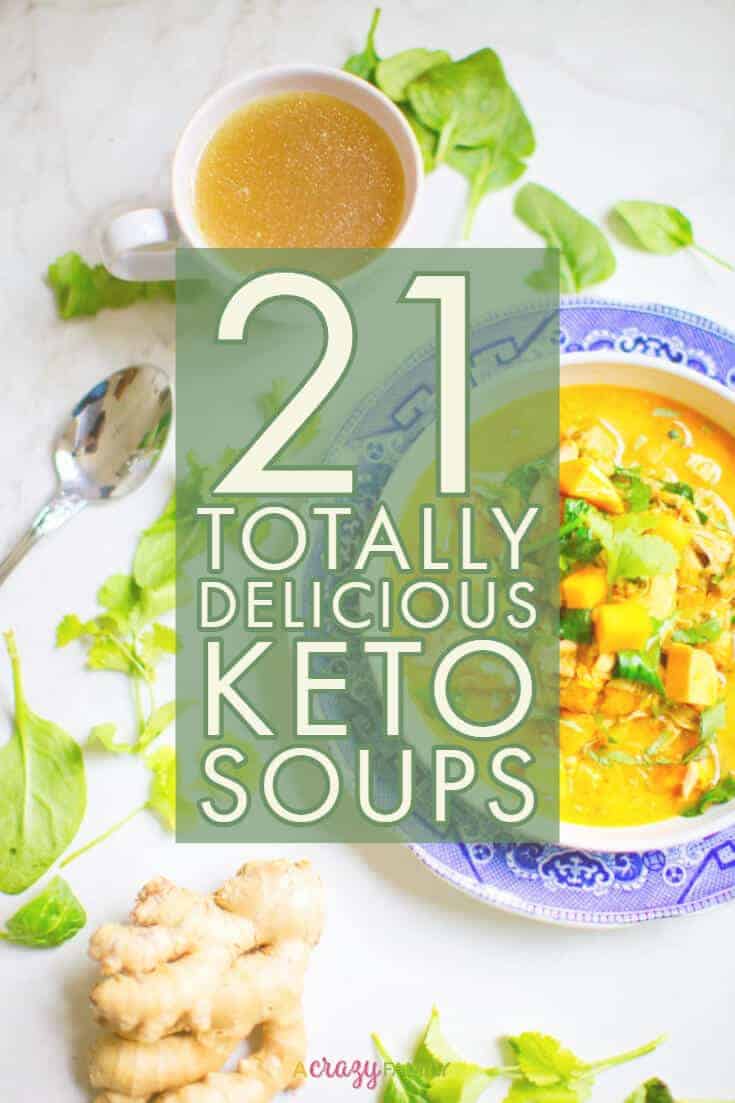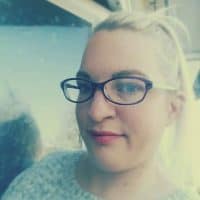 Vickie Louise is the Founder and Editor-in-Chief of A Crazy Family. She is a stay at home mom of a little boy with a big personality. After having her son, she realized how important it is for moms to take care of themselves, physically and mentally. Vickie believes in the power of using social media and her online presence for good and is thrilled to provide you with a space to celebrate all that is awesome (and a little crazy) in the world.