This post contains affiliate links. See my full disclosure here for more info...however it is totally boring!
Updated On
Are you on the hunt for some delicious & satisfying keto snacks that help keep you on track and knockout hunger when it strikes?
If you are like me then you know having snacks can be the difference between staying on the keto diet or not. Snacks are a great way to curb cravings.
Having a few good keto snack recipes on hand is super important if you want to be successful on the keto diet.
I hope this list has something that you like that you can turn to when hunger strikes. Some of these you can prepare beforehand so you always have something when hunger strikes!
The best part about these keto snack recipes is that they are low carb, and guilt free. They'll still help you reach ketosis, and continue to burn fat. Not to mention they taste delicious! Click on the pink links for the full recipes.
So if its delicious keto snacks you are after, check out these recipes below.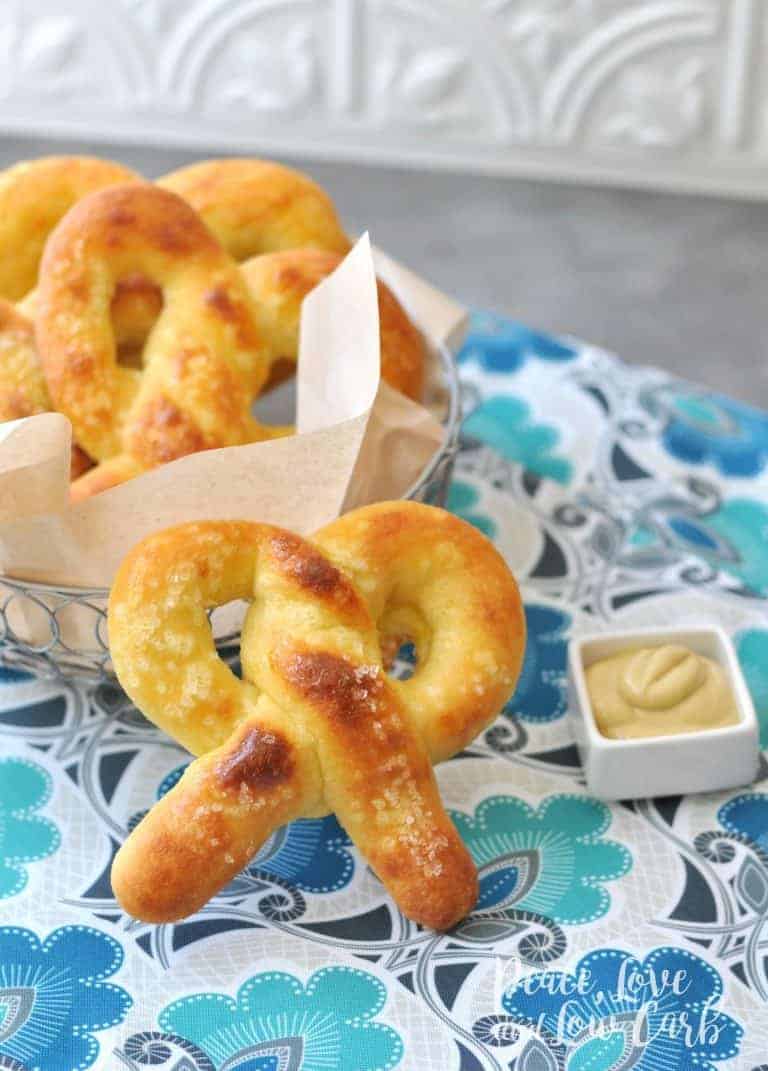 Photo Credit: "Keto Soft Pretzels" by Peace Love and Low Carbs
Before you went Keto you were probably pretty scared to try to make a soft pretzel at home on your own, but not anymore! This Keto Soft Pretzel recipe by Peace Love and Low Carbs is easy, truly low carb, and too good for you to pass up! I promise! Now's the time to stop being afraid to make great food at home by yourself! You CAN do this! Learn how HERE.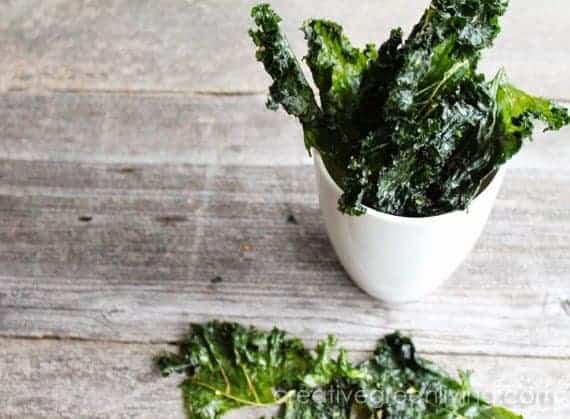 Photo Credit: "How To Make Kale Chips' by Creative Green Living
Don't roll your eyes! I know what you're thinking! You're thinking, "I went Keto because I was trying to avoid eating like a rabbit!" Hey, hey, now! You don't want to overlook this surprisingly satisfying snack! I make mine in the oven in small batches on a whim, but I'm excited to try my new dehydrator so I can taste this recipe from Creative Green Living. Her "chips" look much bigger than mine. I think the larger size will turn my favorite snack into an obsession… this could be dangerous folks! Hop over to learn how to make these fantastic chips for yourself HERE.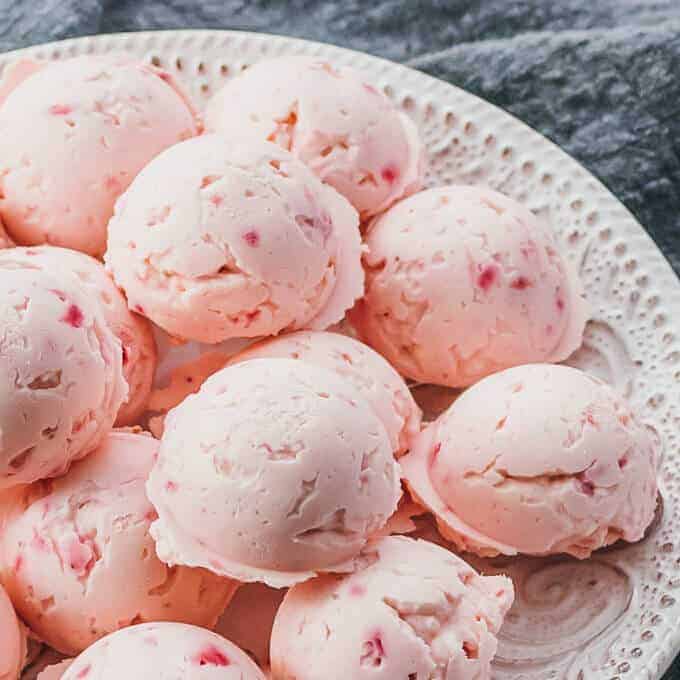 Photo Credit: "Cheesecake Keto Fat Bombs" by Savory Tooth
Julia at Savory Tooth's low carb recipes stole my heart this week. Not only did she create a beautiful strawberry cheesecake recipe (above) that will stay within Keto limits, but she also has dozens of other great Keto friendly recipes on her blog! Did you ever think there was such a thing as a Keto Peanut Butter Cup? How about a Keto Chocolate Chip Cookie? Amazing, right? Hurry over to grab this Cheesecake Keto Fat Bombs recipe and many more Keto friendly treats HERE.
16 delicious keto friendly snacks that will help you lose weight and stay in ketosis.Tweet It
16 Delicious & Satisfying Keto Snacks
Are you ready to get snacking? Click on the links to check out the sixteen delicious Keto snack recipes below! Don't forget to let my friends know you found them at acrazyfamily.com!
1| How To Make Kale Chips by Creative Green Living
2| Easy Chocolate Fat Bombs With Coconut Oil by Wholesome Yum
3| Baked Cheddar Parmesan Crisp by Wholesome Yum
4| Low Carb Crackers With Almond Flour by Savory Tooth
5| Cheesecake Keto Fat Bombs by Savory Tooth
6| Cheddar Bacon Biscuits by Pink Fortitude
7| Keto Soft Pretzels by Peace Love and Low Carbs
8| 6-Ingredient Veggie Egg Cups by Recipes From A Pantry
9| Bacon Wrapped Pickles by Dancing Through The Rain
10| Keto Peanut Butter Fat Bomb by A Sparkle Of Genius
11| Chocolate Keto Fat Bombs by Diabetes Strong
12| Delicious Strawberry Mint Infused Water by Creative Green Living
13| Crispy Roasted Okra by Recipes From A Pantry
14|  Coconut Treats by Renana's Kitchen
15| Caesar Salad Deviled Eggs by Peace Love and Low Carbs
16| Cinnamon Cloud Bread by Creative Green Living
Read this next
I hope you enjoyed this roundup of low carb and keto snacks! If you did, please share them on Pinterest!