If you were to make a dish for your family that is hearty and wholesome, what would you choose? I would choose this Chicken and Broccoli Alfredo Bake.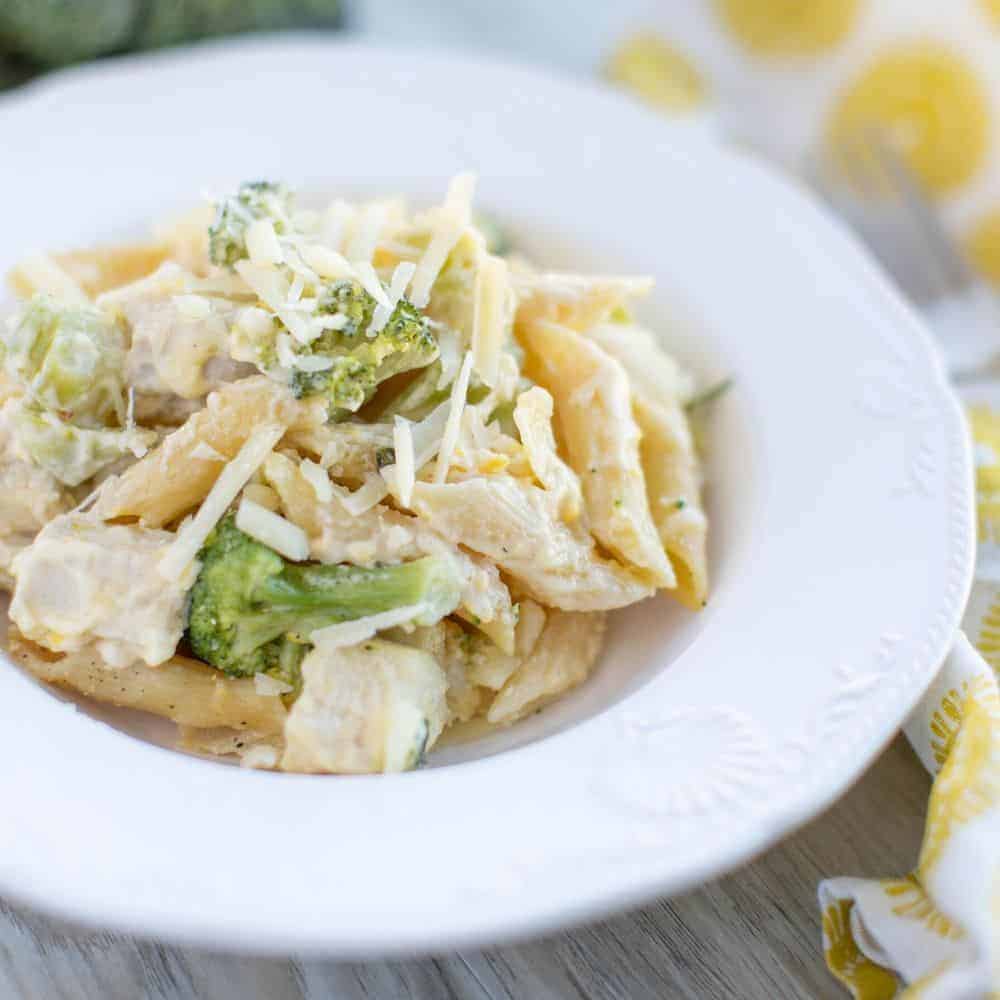 It's a healthier twist on an old favorite. Some of my favorite dishes are ones that I least expect, and this amazing dish is up there on that list!
Chicken and Broccoli Alfredo Bake takes several scrumptious flavors and puts them all together.
You've had casseroles before, but those are boring compared to this delicious meal! I have to say that dinner time can be chaotic for most Americans, but it doesn't have to stay that way.
Chicken and Broccoli Alfredo Bake
Most people can agree that simple is better. This dish includes very simple ingredients and almost anyone can make.
I don't know many people that ENJOY difficult recipes. I've done the exact opposite here, which is to create an easy dish that is super simple!
Busy weeknights will have nothing on you! Your family will come home to a yummy homecooked meal and they won't even know what hit them. I have a feeling that even the pickier eaters in your life are going to love and appreciate this dish!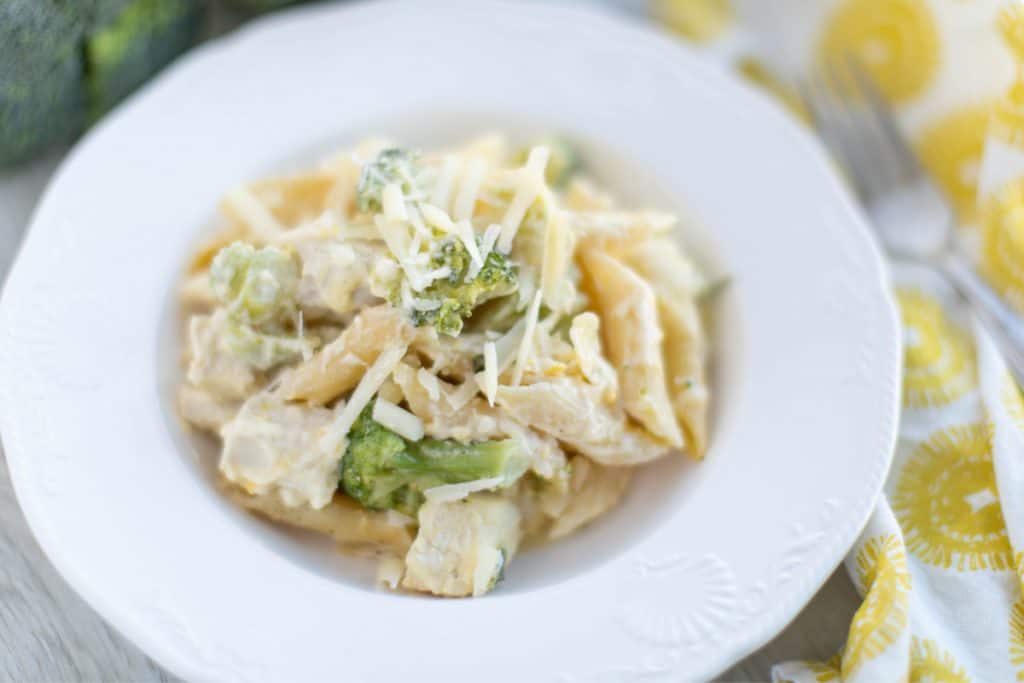 Easiest Way to Cook Chicken for Alfredo Bake
For this recipe, the easiest way to cook the chicken is to boil it. Heat up a large pan of water and allow it to boil. Drop in the chicken breast and allow it to cook until it is done. From there, you will cube the chicken. I prefer this recipe to have cubed chicken, but you can enjoy it any way you like it.
You can also take a pound of chicken breast and place it in the slow cooker. Allow it to cook this way if you don't have time to babysit chicken over the stove. The chicken will be more shredded then cubed, but sometimes you just have to take what you can get.
Chicken is such an easy protein to make! Your body needs protein to help ensure it gets a balanced diet. I would say we eat chicken about 1-2 times a week. This Chicken Alfredo Bake helps ensure I can get some protein into the bellies of my family!
What Type of Pasta Should I Use?
I will tell you that I prefer to use penne pasta, but you can use any kind of pasta that you'd like. Penne works great for this Chicken and Broccoli Alfredo Bake because it stays nice and thick throughout the baking process.
However use whatever type of pasta you have on hand, it will still do the trick!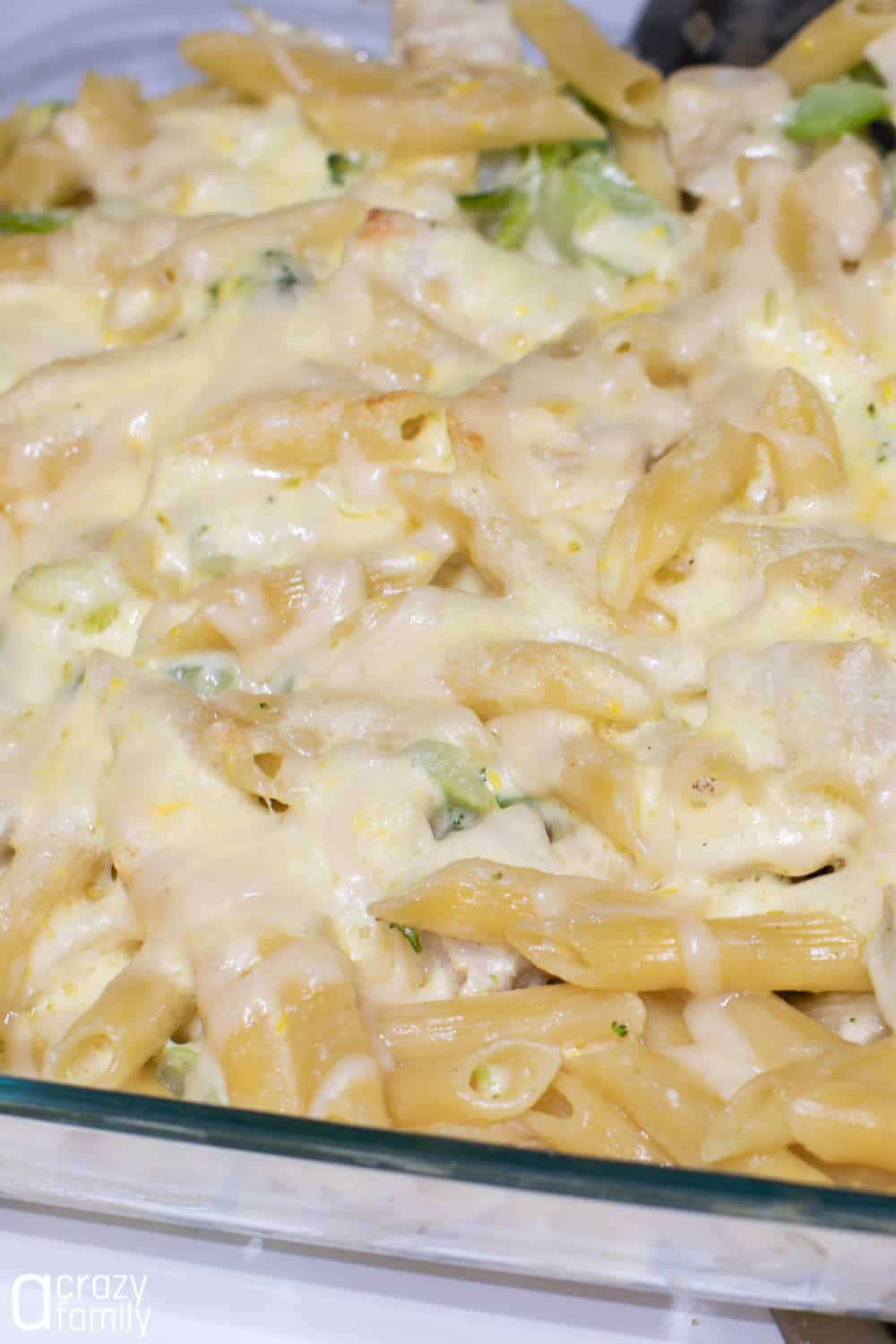 Chicken and Broccoli Alfredo Bake is one of those recipes that you can make week after week and no one would get sick of it.
I like to make double batches and put one in the freezer. I can pull it out when things get crazy in our schedule and have something yummy to feed my family.
What Should I Serve With Chicken & Broccoli Alfredo Pasta Bake?
There are a few sides that would go well with this pasta bake! Some of my favorites are: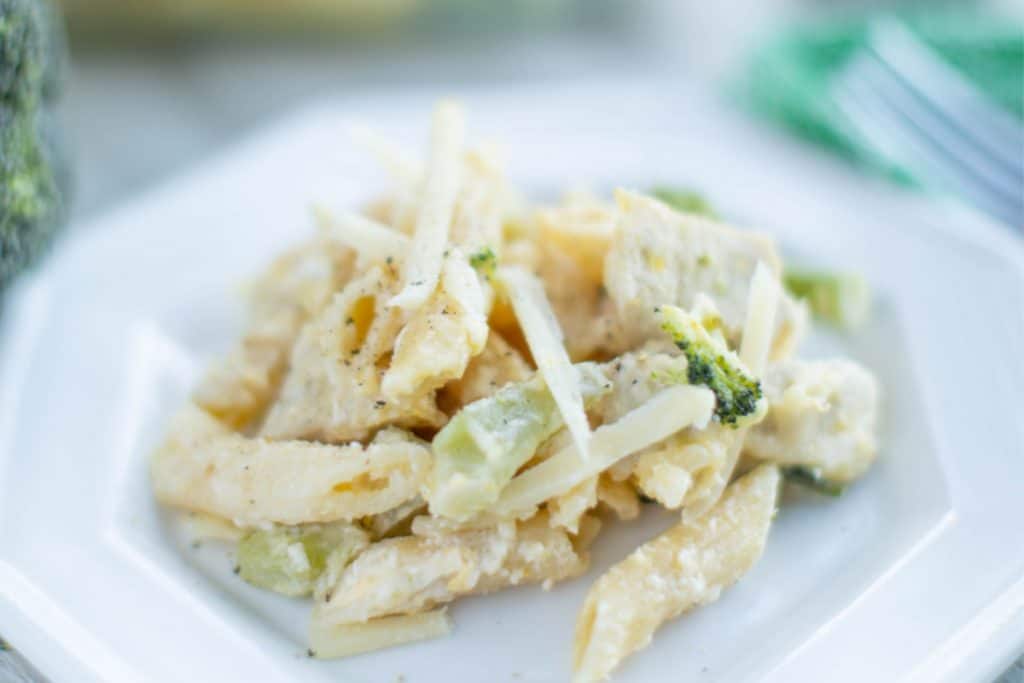 More amazing recipes featuring chicken
If you like this recipe, you should try out my Rosemary and Thyme Chicken Pasta Bake, and Baked Cheddar Ranch Chicken. They both make incredible chicken dinners, and I'd recommend them to anyone looking to eat more chicken.
PIN FOR LATER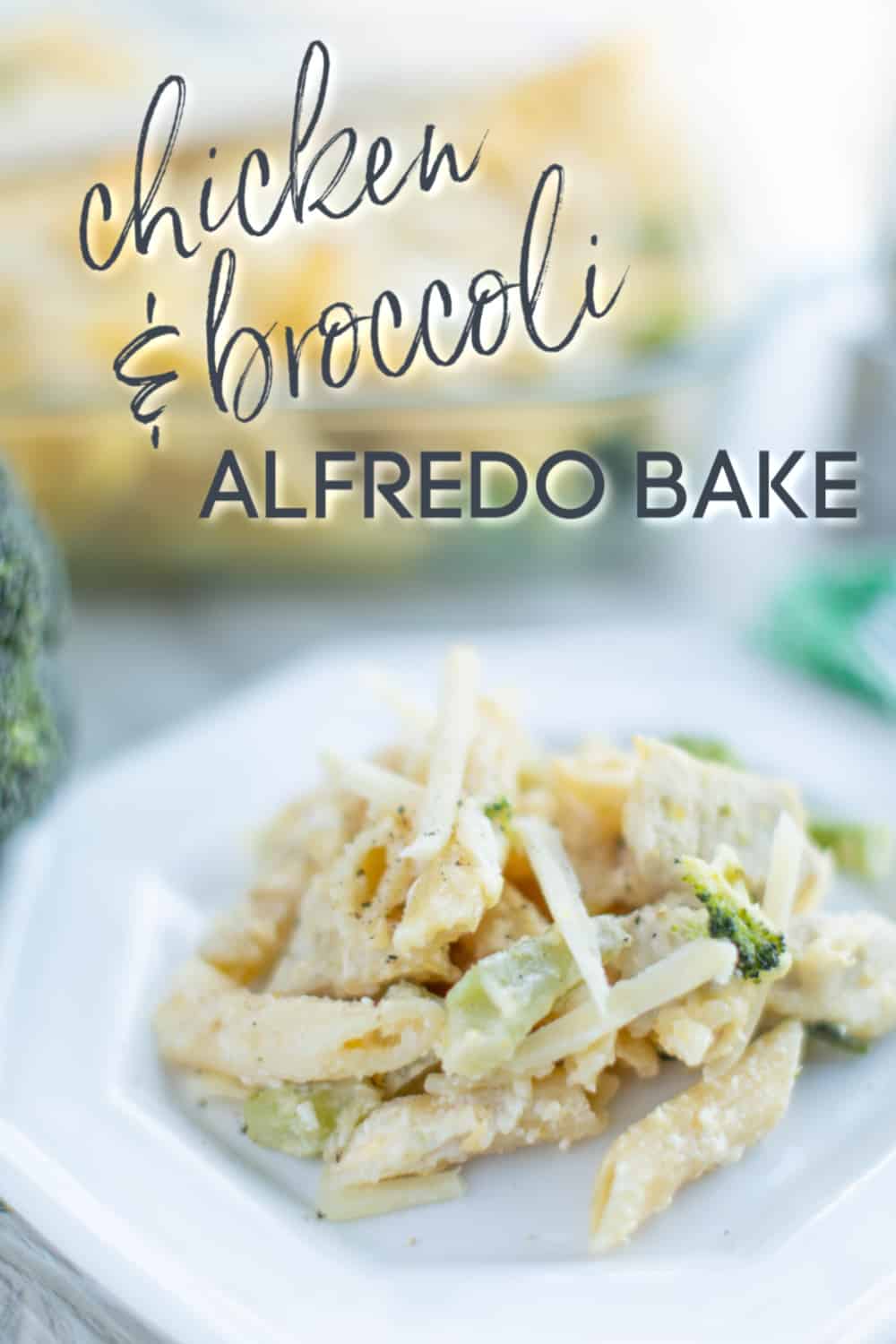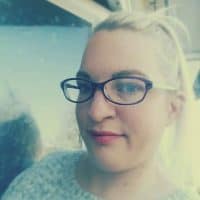 Vickie Louise is the Founder and Editor-in-Chief of A Crazy Family. She is a stay at home mom of a little boy with a big personality. After having her son, she realized how important it is for moms to take care of themselves, physically and mentally. Vickie believes in the power of using social media and her online presence for good and is thrilled to provide you with a space to celebrate all that is awesome (and a little crazy) in the world.