10 Great Gifts For Your Tech-Savvy Friends
If you're looking for the perfect present for the person in your life who loves technology, who always tries to get their hands on the coolest, newest gadgets as soon as they can, here are ten great gifts they'll definitely thank you for.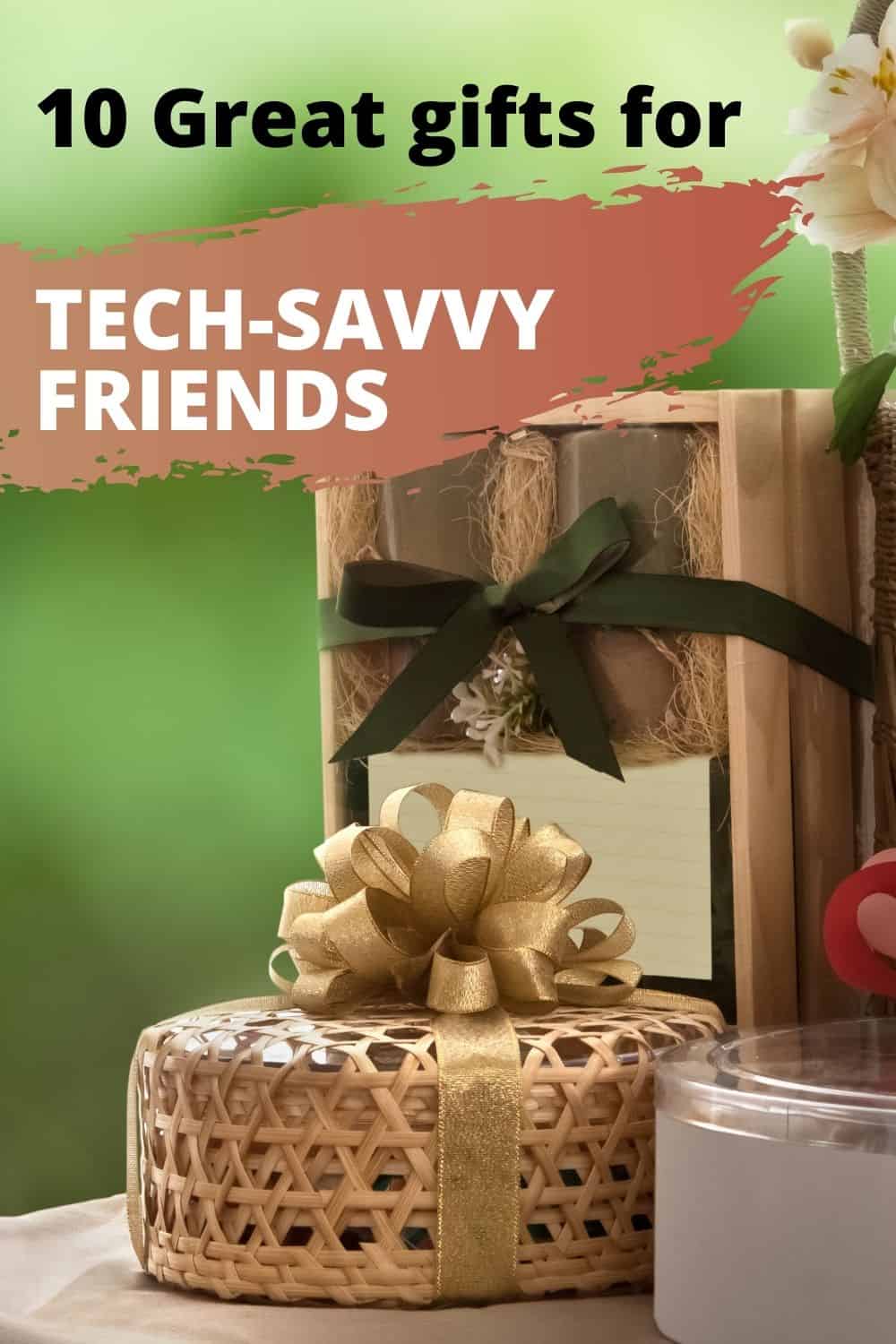 Shopping for your friends who love to bake, watch movies, or spend time with their dog can be simple and straightforward, but finding the right gift for the tech-savvy person in your life might be a bit challenging – especially if you don't consider yourself to be particularly tech-forward.
Related Articles:
GREAT GIFTS FOR TECH-SAVVY FRIENDS
1 – Amazon Echo
An Amazon Echo or similar smart speaker can make a gift nearly anyone will appreciate.
These devices are super useful, with features that allow them to tell you the time, provide weather updates, set alarms, play music or audiobooks, and much more.
Offering great sound quality, a short learning curve, and the constant addition of new features, you might want to grab two – one for your giftee, and one for yourself!
2 – Google Daydream
This headset and controller are a must-have for anyone excited for virtual reality.
While real virtual reality equipment and games can be quite expensive, Google Daydream lets users experience a taste of that world.
You place your cell phone in the headset and immerse yourself in games optimized for the platform, using a special controller to navigate your environment and emerge victorious.
3 – A portable charger
It can be easy to drive down the battery on your cell phone or tablet when it gets lots of use, so a portable charger can make a smart and thoughtful gift.
This one makes a great choice if you're looking for something small – it's roughly the size and shape of a lipstick tube.
For a slightly larger option that offers quite a bit more charging power, the ZMI PowerPack is sure to please.
4 – Tech organizer
When you've got tons of cords, cables, and devices to organize, it can be easy to lose track of everything.
Consider gifting your tech-savvy friend something like this Leather Charger Roll Up to keep it all organized.
5 – A Bluetooth speaker
Gift your tech-savvy friend the gift of music anywhere they go with a portable Bluetooth speaker.
Two great options are the sleek OontZ Angle 3 and the more rugged, fully-waterproof AOMAIS Sport II.
Both are powerful enough to provide clear, high-quality sound and offer a solid battery life.
6 – Tile Mate
Shopping for the occasionally forgetful tech-loving friend? Tile Mates are tiny devices equipped with a GPS signal that you can track through an app on your phone.
Attach them to your car keys, purse or wallet, or other items you're prone to misplace, and you'll make it much easier to track down your stuff.
7 – A data blocker
Even the most tech-savvy among us sometimes underestimate the importance of protecting your data.
If you've ever plugged your cell phone or tablet into a USB to charge at an airport or in another public place, you've been susceptible to potential data transfers and hacking attempts.
Data blockers are cheap devices that act as an in-between for your USB cable and the socket, preventing any malicious activity.
8 – Fire TV Stick
Amazon's newest release of the Fire Stick allows you to stream 4K content, giving your giftee access to great picture quality as they stream their favorite shows and movies.
If that wasn't good enough, you'll also give the gift of convenience with the voice-powered Alexa Remote.
9 – Ring
A smart doorbell might seem like an odd gift, but for the smart home enthusiast, it'll make a great addition to their tech collection.
The Ring doorbell will allow you to monitor the front of your home through video functionality, and it's equipped with a microphone, so you can interact directly with package handlers and anyone else who approaches your door.
10 – A fitness tracker
With so many fitness trackers on the market, there are quite a few affordable options to choose from that would make a great gift for tech lovers.
Give them the ability to take better control of their personal health and motivate them to reach new goals.
Stick with a well-loved brand like Garmin or Fitbit for a gift guaranteed to please.
FINAL THOUGHTS
There you have it, my friend!
Shopping for the tech-savvy friend can be tough, but you're sure to find something they'll love if you keep these suggestions in mind.
★ MORE GREAT GIFT IDEAS?
Which of these gifts would you personally like to receive the most?
Don't forget to pin for later…