Christmas Gift Guide for Disney DIYers
By: Vickie | Updated: 13th October 2022
Looking for a gift for someone that loves Disney and loves to DIY? Combine those two and you get the perfect gift. This Christmas Gift Guide for Disney DIYers will help give you ideas to bring some magic on Christmas morning.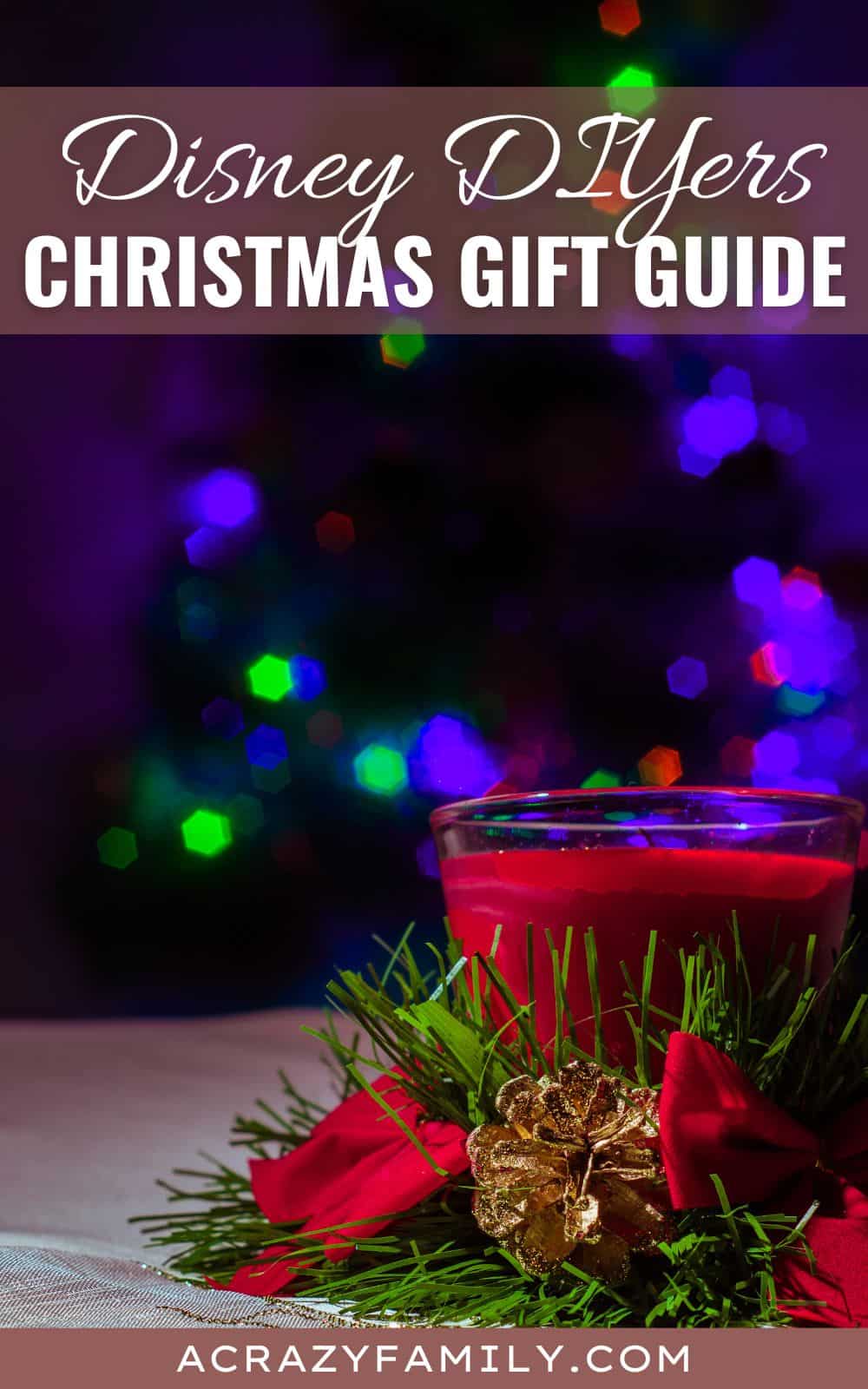 Paint by Numbers
Paint by Numbers is a fun project for all skill levels. Plus, this gift is multipurpose as it serves as a DIY project and décor for the home. After the project is complete, hang it on the wall to add some color to the space.
The first one is a Mickey reflection that would look beautiful on the walls once it's done. The colors are bright and the Mickey moon is the perfect touch.
If you want to send a message along with a gift, the I Love You to the Moon & Back Stitch painting would be perfect. It's a good reminder whenever your loved one looks at it.
Next is the stunning Castle Oil Painting Paint by Number. The castle is a classic scene and you can't go wrong with a gift like that.
Finally, if you want to give an assortment of options, then the Six Pack of Paint by Numbers for Adults and Beginners would make a great choice for a gift. It comes with six different painting choices, so there is something for everyone.
Model Kits
Models are a great project for DIYers. First off, it can be displayed after completion. Second, they make great team projects, so the family can bond while having fun, too.
This House Model Kit is a perfect replica of Carl's house from Pixar's Up. This kit would be great fun to assemble, and easy to display afterward. Although you might want to get some balloons.
You can build everyone's favorite non-talking Disney dog with the Disney Pluto 3D Wood Puzzle & Model Figure Kit. This one is simple enough for even younger helpers, if applicable. And can be put in their room once it's complete.
Modeled after the classic Mickey Ferris Wheel, Mickey's Fun Wheel – Metal Earth 3D Model Kit looks amazing. With metal pieces, only older helpers should take part. But it's a great-looking model, and well worth the effort.
Another wood model, the Disney Mulan Mushu Dragon 3D Wood Puzzle & Model Figure Kit gives you Mulan's dragon friend, Mushu. He is just ready to ring his gong.
Crafts for Kids
There are plenty of gift ideas for the Disney kid DIYers. A Disney craft kit will spark creativity and imagination like the Disney Toy Story 4 Fork Creativity Set. Kids can design their very own Forky. Plus there are supplies to make other characters like Bunny and Ducky too! This kit is full of creativity.
Girls love to make their own jewelry. Especially if it centers around their favorite characters. The Disney Frozen 2 Elements Jewelry Set has everything needed to create five lovely bracelets that any little girl would be proud to show off.
This next kit includes supplies to make a bracelet too, but it has a little mystery to it. The Disney Crystal Secrets – Collectible DIY Charm Bracelet Making Kit includes a surprise charm inside a beautiful crystal that you get to unlock. What girl doesn't love surprises and crystals?
Another fun option for girls is the Disney Princess DIY Ultimate Crafts Kit. It has over 30 arts and crafts projects to experiment, create, design, and more.
Looking for a unique gift idea? The Lego Kits Disney Mickey Mouse & Minnie Mouse Stitch-on Patch allow kids to design their own stitch-on patch. The set has over 90 pieces including tiles and red 6×6 patch so the creativity and possibilities are endless.
Crochet Kits
Crochet is a great hobby to learn. It helps with things like relaxing and stress relief. Your mind is so focused on the repetitive motions that it isn't racing with worry-filled thoughts. That's why these Disney crochet kits are such great gift ideas this holiday season.
Let's start with a classic. The Disney Classic Crochet kit includes everything you need to make Mickey and Donald. I love that you get all the different colors of yarn and supplies you need in these kits.
The same goes for the Disney Frozen Crochet kit. All the necessary supplies are in one box to make the Frozen sisters.
Looking for something a bit darker? Disney Tim Burton's: The Nightmare Before Christmas Crochet has just what you need. Supplies to make everyone's favorite Pumpkin King are included in this kit.
Speaking of the dark side, if Star Wars is more in order, the Star Wars: The Mandalorian Crochet kit might be just the gift needed. Who wouldn't want to make adorable little Grogu and his floating pram?
Books
When all else fails, follow Belle's example, and look in a book! Books may be just the right gift to let the Disney DIYer in your life pick exactly what project motivates them or learn about something they're not familiar with.
The Disney Ideas Book: More than 100 Disney Crafts, Activities, and Games would be the perfect place to start. So many different ideas, so much inspiration, and so little time to do it all in. This will definitely keep a Disney DIYer busy and happy.
If needle and thread are more your giftee's speed, Disney Villains Cross Stitch: 12 Wickedly Fun Patterns is just the thing. A number of Disney villain patterns can be found in this book.
Finally, there is the art of paper folding, with a little magic thrown in. The book Disney Origami has clear instructions to make a number of different Disney characters with nothing more than folding paper.
There are so many great Disney DIY projects, and this Christmas gift guide for Disney DIYers is just the tip of the iceberg. But be careful. Once started on Disney DIY, it can be hard to stop again.