10 Perfect Gifts For Couples
By: Vickie | Updated: 24th August 2020
The holiday season is approaching fast. If you haven't finalized your holiday shopping list, now is the time to give it some thought.
Who are you going to buy presents for – and what do you think they'll appreciate the most?
If you have couples on your Christmas shopping list, you'll need to figure out if you're going to buy them each their own gift, or if you're going to buy one gift for the two of them to share.
Buying a gift for a couple can be an easy way to cut down the sheer amount of stuff you're stuck shopping for while still giving something meaningful that they'll appreciate. You just have to put a little thought and effort into the process!
Not quite sure what your favorite couple will appreciate as a Christmas gift? Consider these ten Christmas gifts for couples that are sure to please: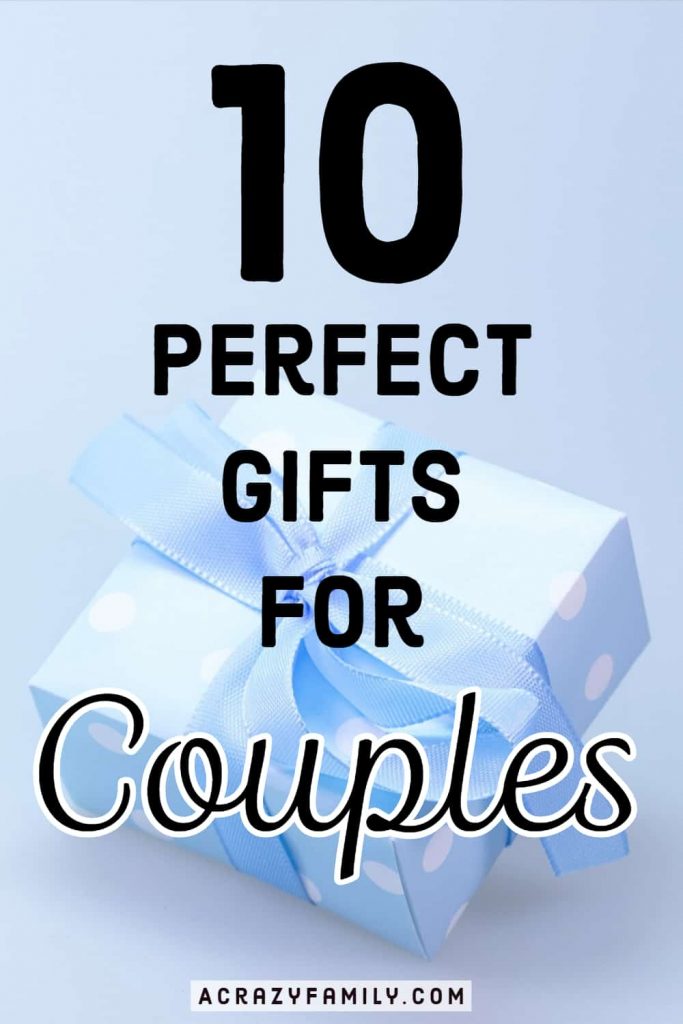 1. A game.
If your couple friends enjoy a good game night, get them something to add to their board game collection. There are plenty of two-player games on the market to entertain your favorite board-game-loving couple. Consider a strategy game like Pandemic, spin-offs of well-loved games like Rivals of Catan, or a classic like Scrabble.
2. A date night in a box.
Perfect for your couple friends who appreciate a good night in, a date night in a box can be a fun surprise to receive. This subscription box service will let you send your friends a standalone box containing everything they need to enjoy a fun and romantic evening together, centered around the theme of the month. If you aren't quite sure what they'd prefer, give them an e-gift card so they can choose their own experience.
3. A customized cutting board.
There are tons of vendors on Etsy and other custom product websites willing to personalize just about anything out there. For a personalized product that makes a great gift for a married couple, consider a cutting board customized with their name. If you know them well enough to know when they first got together, you can also include their anniversary date (or just the year) in the design.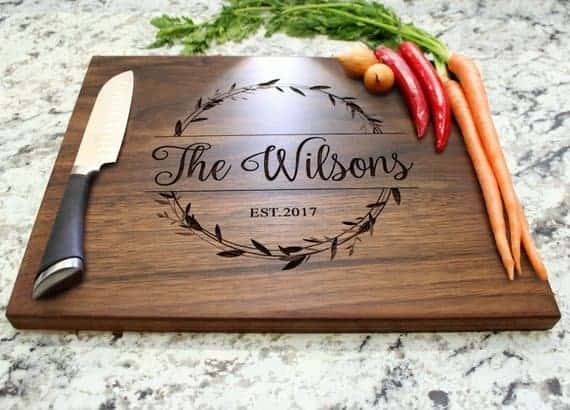 4. Something to drink.
If you're shopping for a couple who loves to indulge in a cocktail or two at the end of a long day, alcohol – or something to help them enjoy their drinking experience – can make a much appreciated present. Splurge on a nice bottle of something they love, some glassware, fun mixers, or anything else that would make a good addition to the bar cart.
5. A picnic basket.
Equip your favorite couple with everything they need to enjoy a romantic picnic in the park or in their own backyard. Gift them a picnic basket filled with all the necessities they'll need to enjoy their meal, like utensils, dishes, and cups all securely fastened in place to prevent cracks or chips – plus plenty of room to carry along treats.
6. Food!
As long as you're serving up something slightly better than usual, food can make a great gift. If you're a skilled baker, you can surprise your friends with a basket of handmade goods, but if you're still honing your skills, it might be best to leave it to the professionals. Find a fun gift basket or box filled with their favorite gourmet treats, and you'll have a gift that's sure to please.
7. A fun kitchen gadget.
If you know they like to cook, a kitchen gadget they don't already own can make a great addition to their countertop. This Darth Vader toaster might be the right choice for your Star Wars-loving friends, but couples who don't have a strong preference are sure to appreciate a device to help them pop popcorn, whip up mini waffles, or make cake pops from the comfort of their own home.
8. A hammock built for two!
A two-person hammock can be a fun way to give your couple friends the gift of relaxation. Whether they love to camp or simply enjoy getting some fresh air in their backyard, this hammock can be used anywhere they can find two trees and is surprisingly comfortable, making it the perfect place to squeeze in an afternoon nap.
9. Matching mugs.
A well-made mug or water bottle can make a great gift, especially for friends who prioritize fitness or are always on the go. Consider something made by a well-trusted brand like Hydroflask or Yeti, or find custom his-and-hers drinkware on Etsy.
10. A smart home device.
Shopping for tech-savvy friends? An Amazon Echo, Google Home, or other smart home products can make a great addition to their shared space. These little devices will answer your questions, save your reminders, tell you the weather, recite recipes, play music, call an Uber, and perform an ever-growing list of functions.
FINAL THOUGHTS
There you have it, my friend! From shared experiences and matching items to things that'll bring them closer together, there are plenty of great gift ideas well-suited for the couples in your life.
★ MORE GREAT GIFT GUIDES?