27 Pink Drink Recipes For Valentine's Day
This post and its photos may contain affiliate links. As an Amazon associate, I earn from qualifying purchases.
If you want to make the best Valentine's Day pink drink recipe, this is the list for you! We have non-alcoholic punch, pretty cocktails, and even Jell-O shots to get you inspired.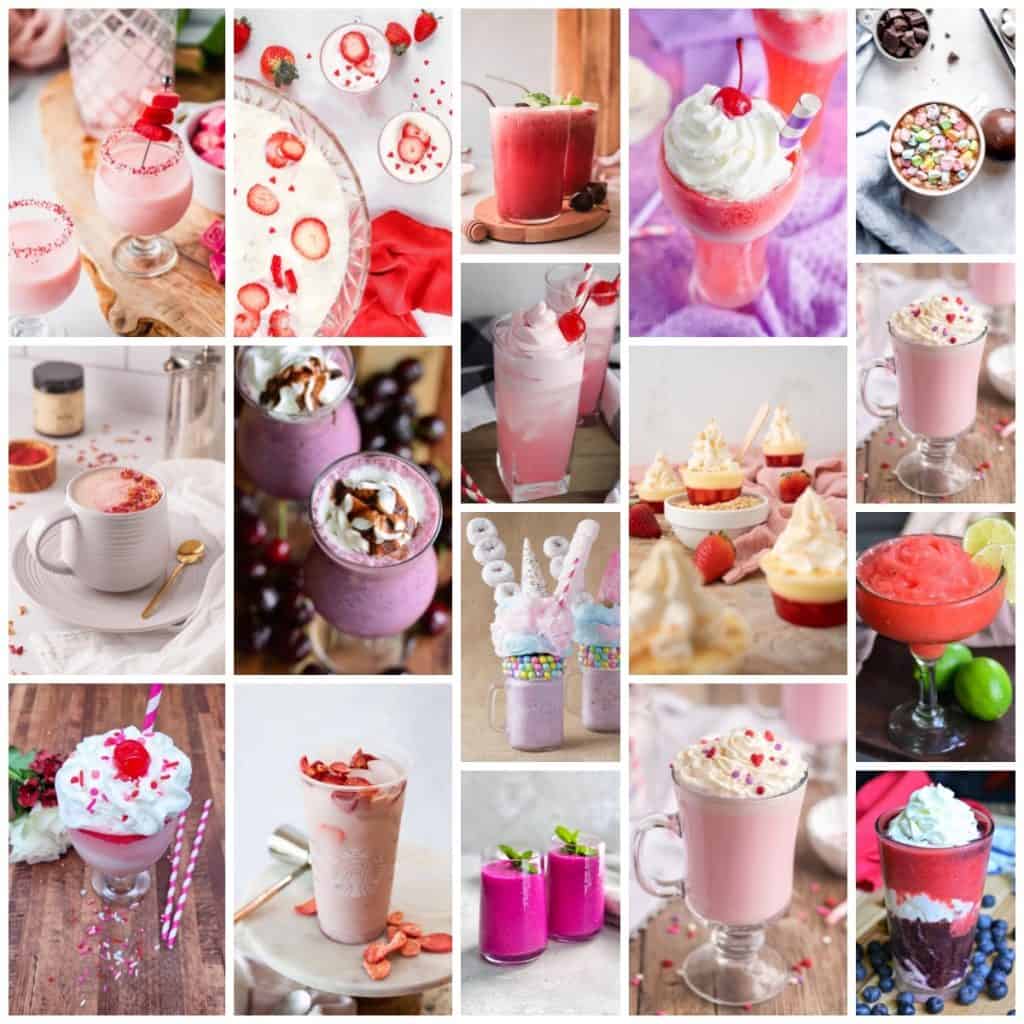 What Is The Best Pink Drink Recipe For Valentine's Day?
There are so many options for making a pink drink recipe for Valentine's Day that you just have to find the one that's best for you! If you are looking for a non-alcoholic beverage, try a strawberry milkshake, pink lemonade, or even a rose latte.

On the other hand, if you were looking for a cocktail, try pink sangria, wine slushies, or even starburst Jell-O shots! Check out this detailed list of recipes for more ideas.

Valentine's Day will be a hit with any one of these pink drink recipes. Whether you are making a non-alcoholic punch, a pretty pink cocktail, or one of each, this list has something for you!

And if you are planning something special for Valentine's day this year, you must also try these Red Valentine's Day Cocktails and Romantic Valentine's Day Dinner Ideas!
Non-Alcoholic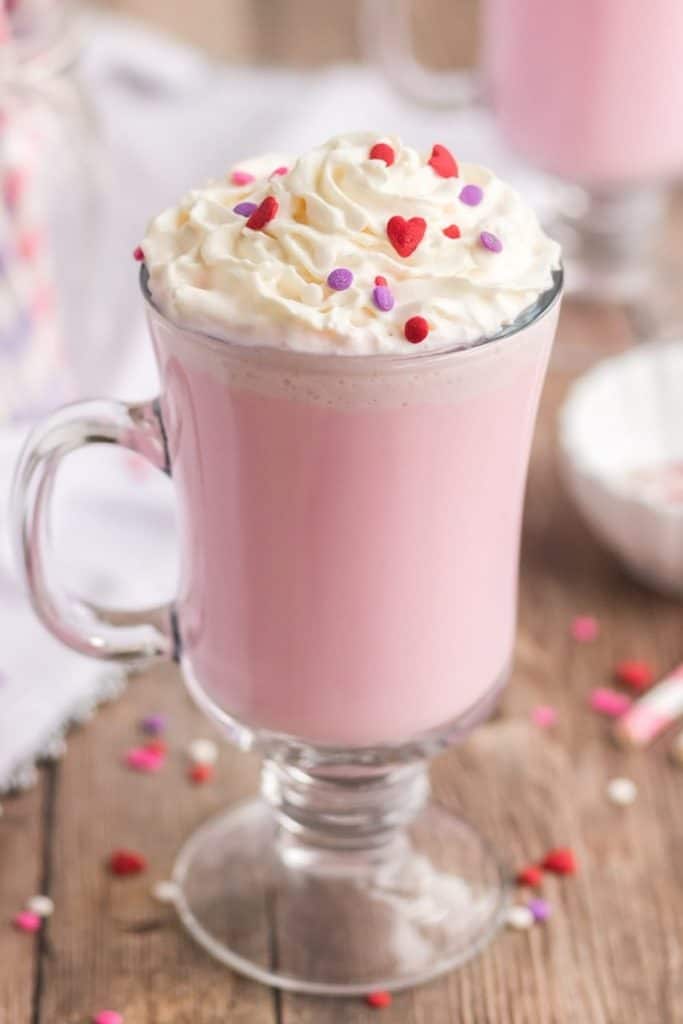 Pink Hot Chocolate: This pink hot chocolate is fun for kids and parents. Start your day off with a tasty morning beverage that everyone will love. Add whipped cream, marshmallows, and sprinkles.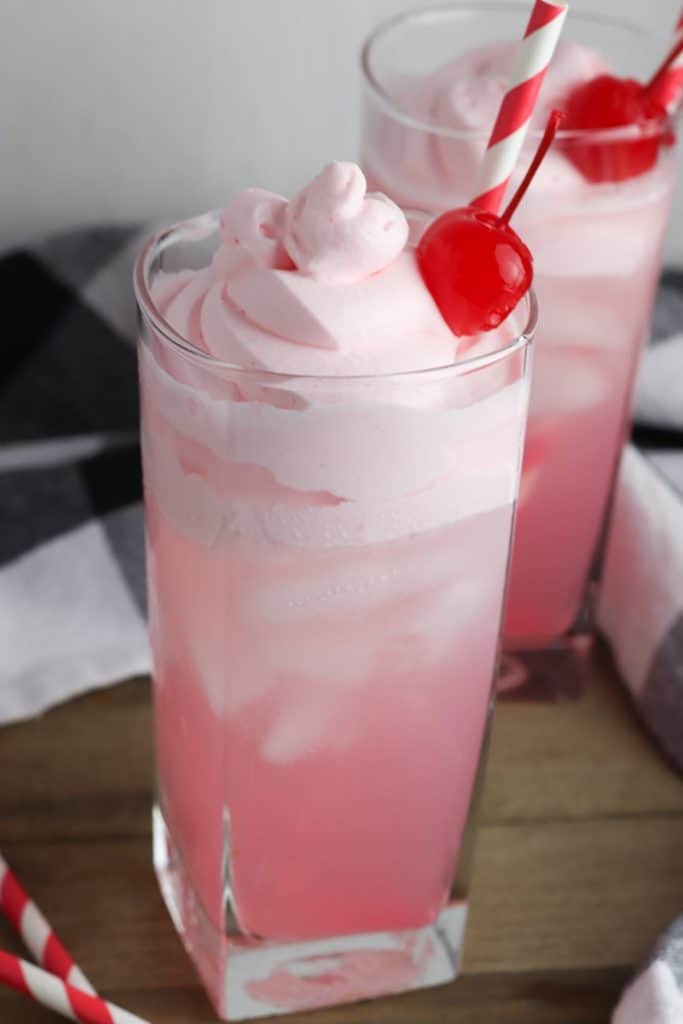 Whipped Pink Lemonade: Whipped pink lemonade gets me in the mood to celebrate just about anything, especially Valentine's Day! It's inspired by whipped Kool-Aid, which is so cute, fun, and refreshing.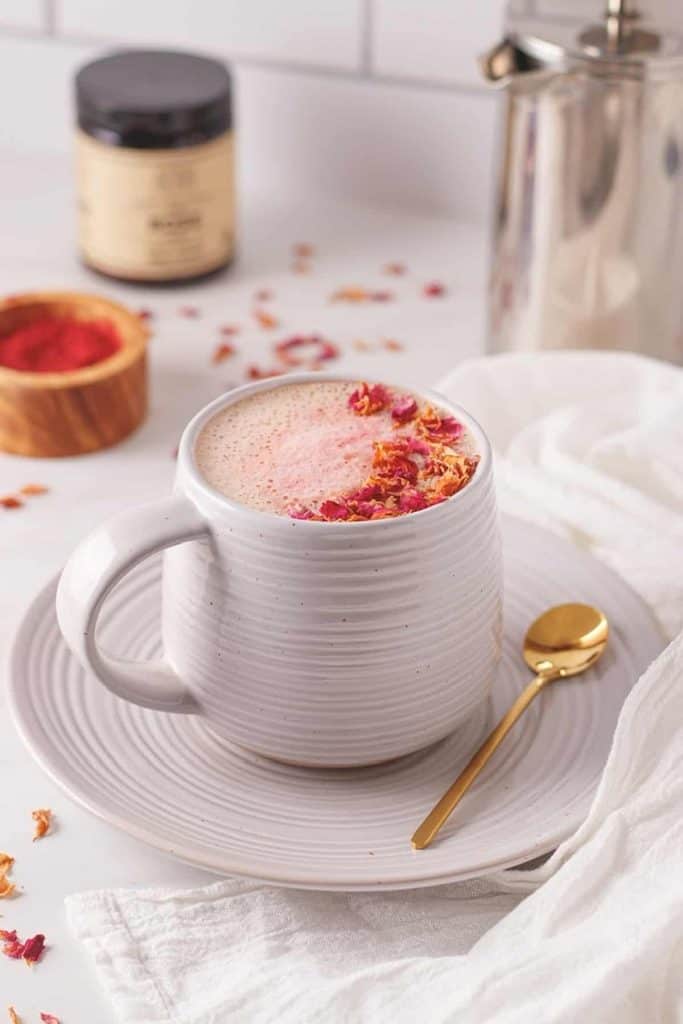 Rose Latte: This Valentine's Day pink drink recipe for a rose latte is budget friendly and better than any coffee shop. With only 5 ingredients, you can enjoy a healthy, calming beverage.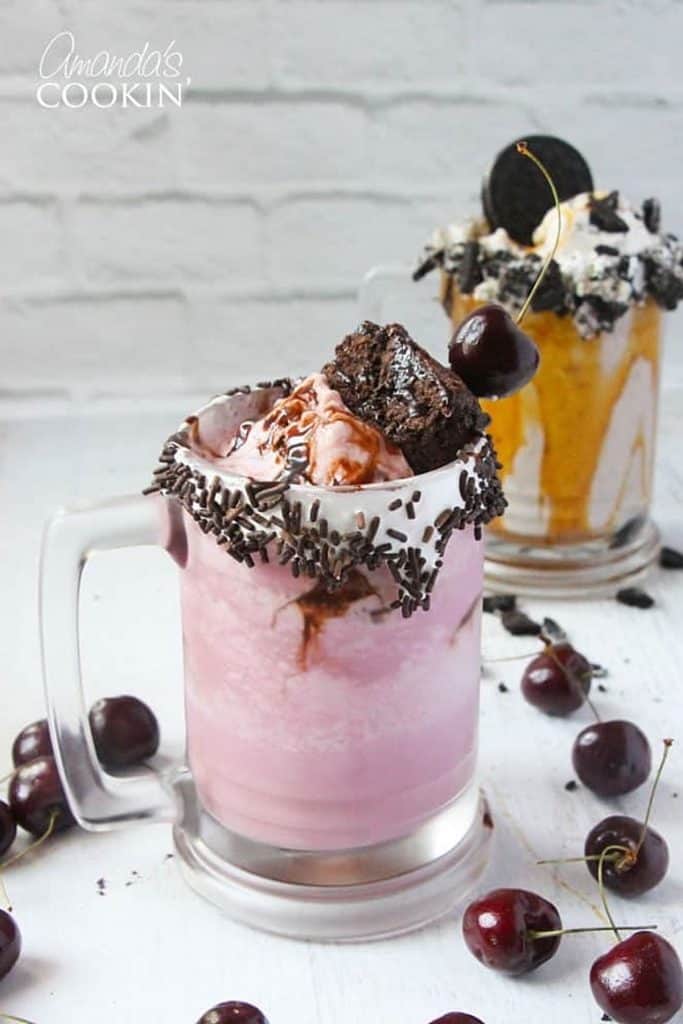 Cherry Fudge Milkshake: Have a cherry fudge-themed milkshake with the one you love on Valentine's Day! This drink is an insane, over-the-top, extreme milkshake that's like three desserts in one.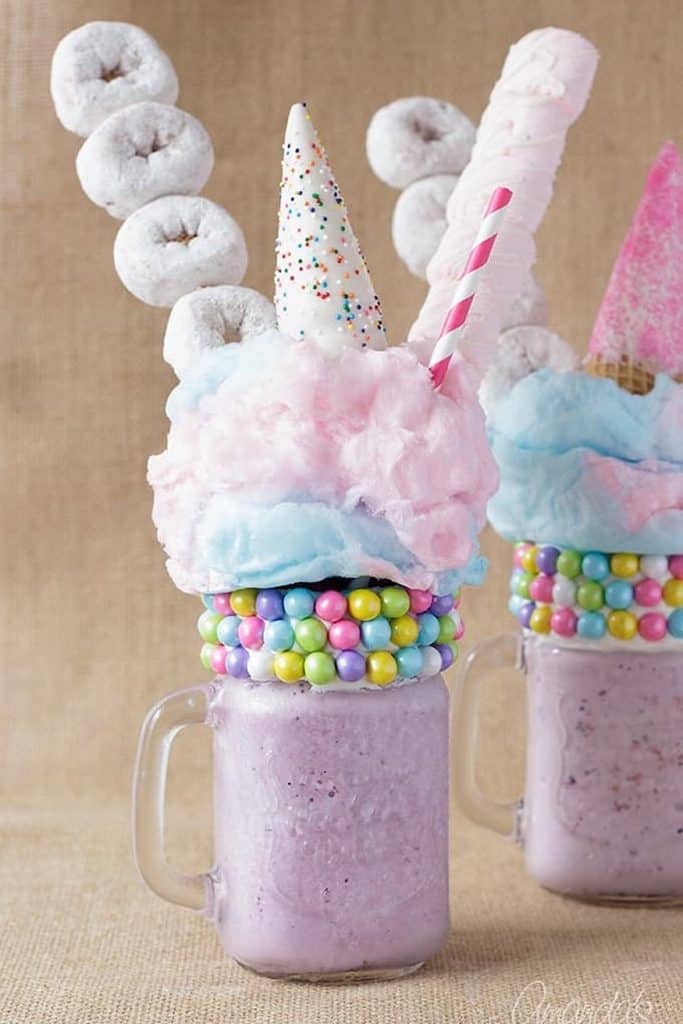 Unicorn Freakshakes: These unicorn milkshakes are fun and whimsical for kids and grown-ups. If you're having a Valentine's Day party, make some of these for an over-the-top treat.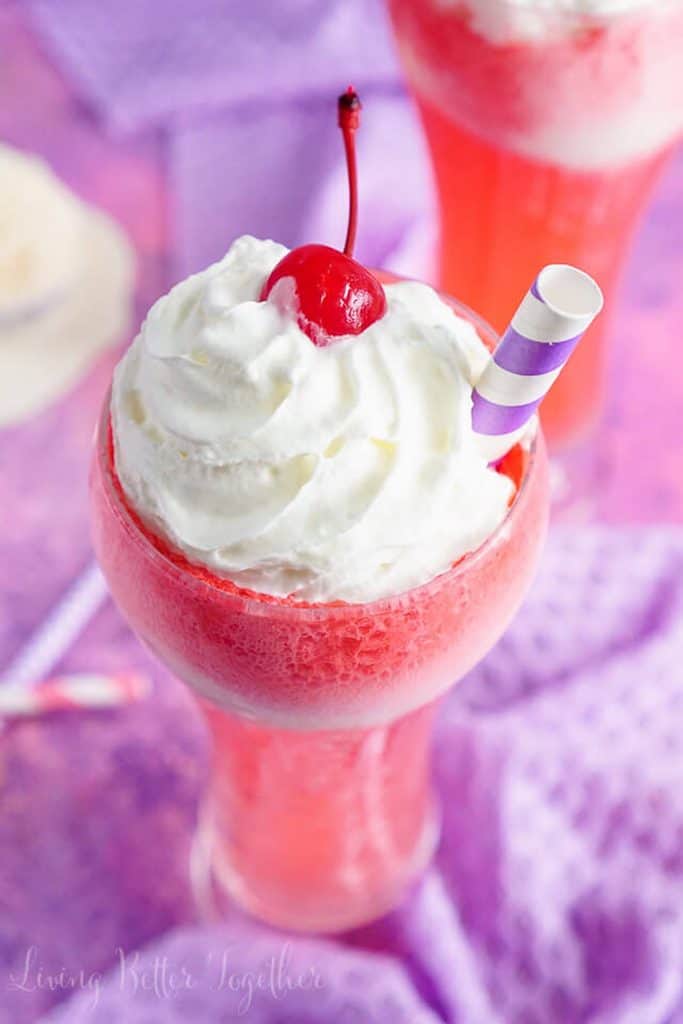 Shirley Temple Float: Shirley temple floats are so tasty and festive. All you need is lemon-lime soda, grenadine, vanilla ice cream, whip cream, and maraschino cherries!
Food Drinks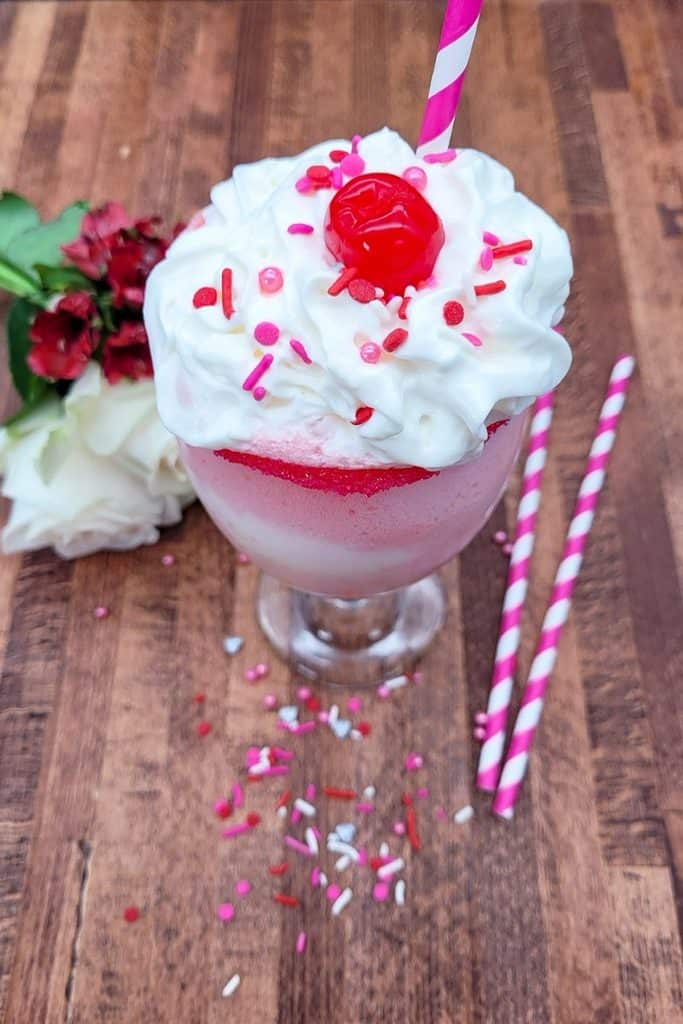 Valentines Ice Cream Float: All you need to make Valentine's ice cream floats is sweetened condensed milk, pink sprinkles, vanilla ice cream, vodka, maraschino cherries, cherry-flavored lemon-lime soda, and whipped cream.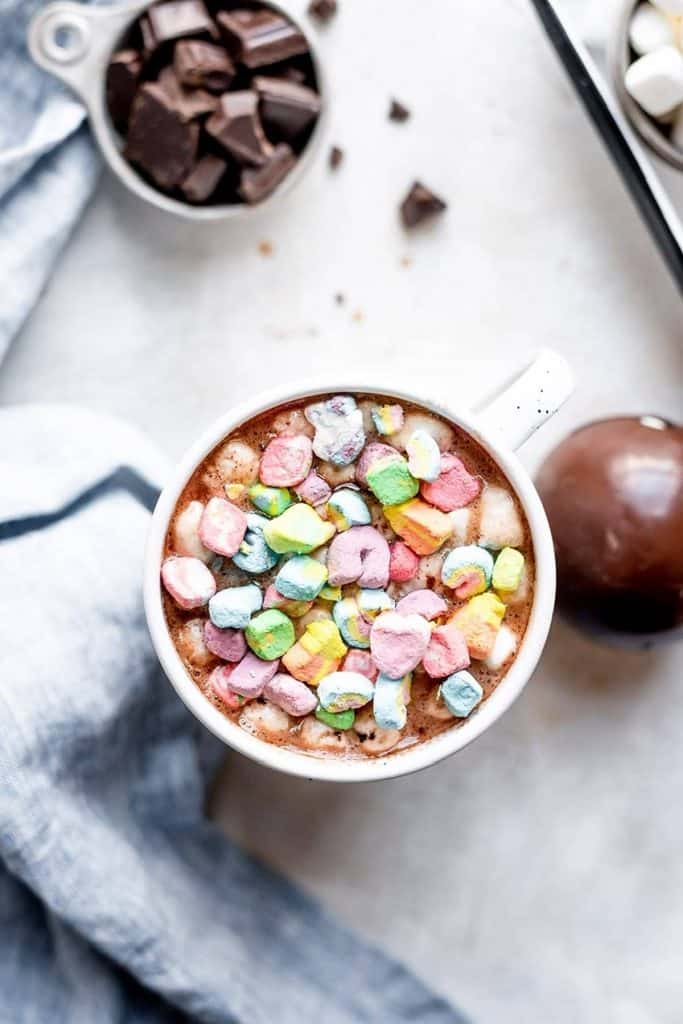 Hot Chocolate Bombs: These hot chocolate bombs burst to reveal a pink colorful swirl of Lucky Charm or pink mini marshmallows! You will also need heavy cream, chocolate, semi-sweet chocolate, and hot milk.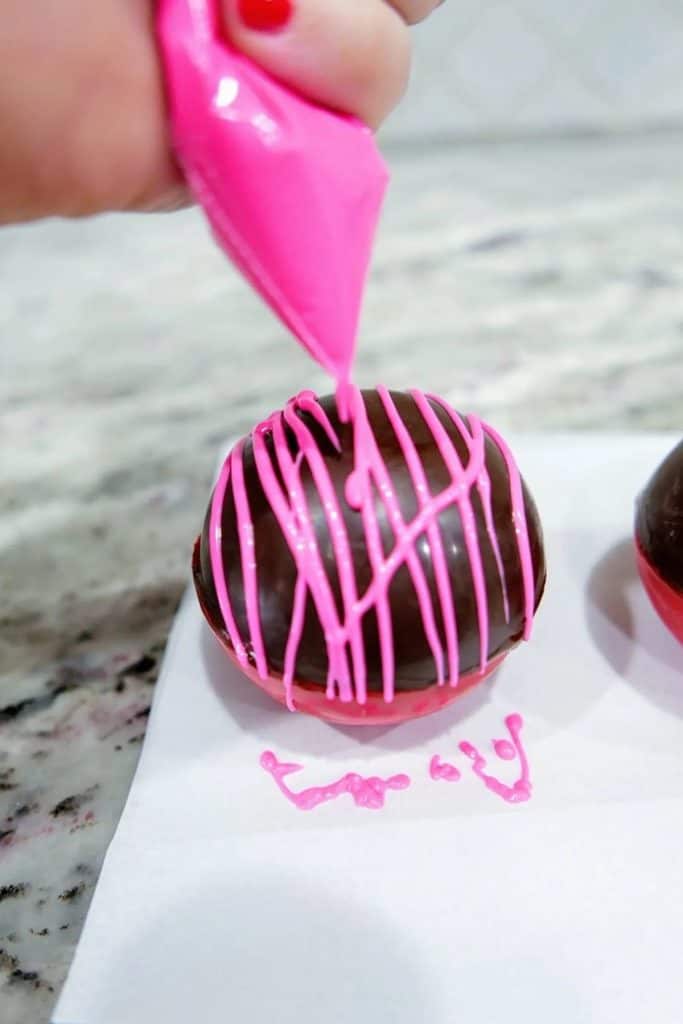 Hot Cocoa Bombs: Some tools you may need for these hot cocoa bombs include a candy thermometer, silicone spatula, silicone half-sphere molds, small food storage bag, and a frying pan.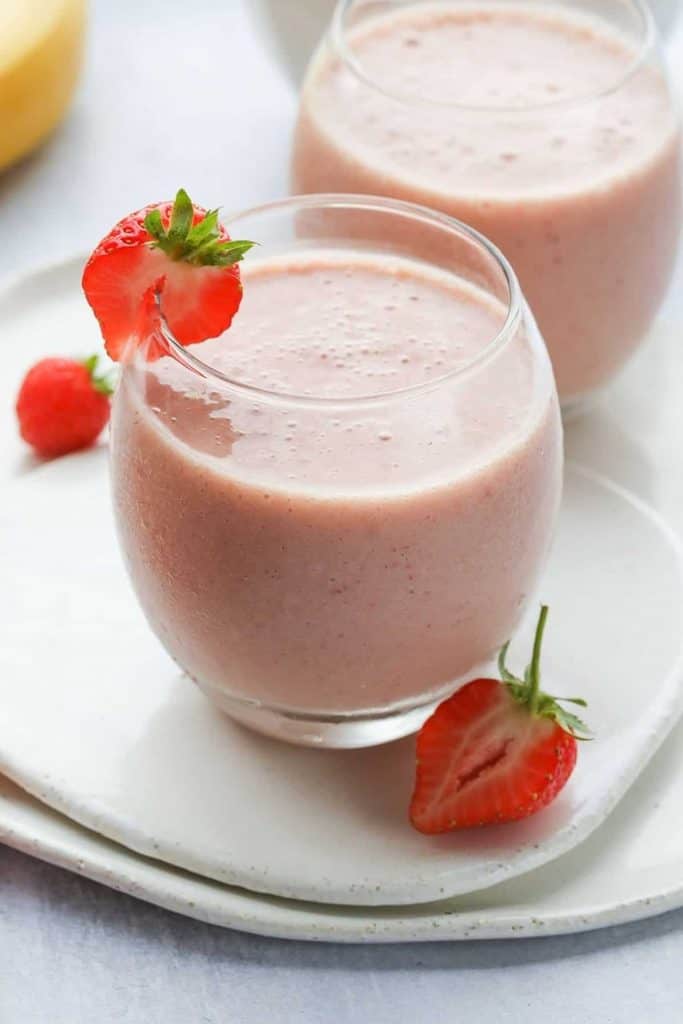 Banana Strawberry Smoothie: Try a pink smoothie for a healthy option with nourishing fresh ingredients. This strawberry banana drink is also delicious!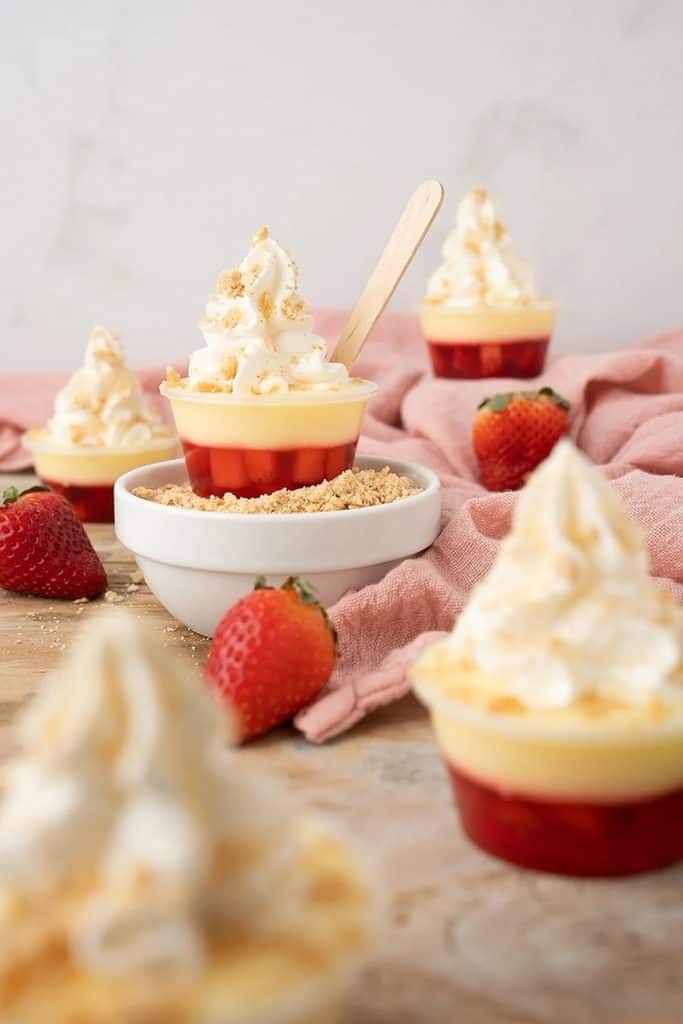 Strawberry Cheesecake Jello Shots: You will love the fruity layer next to a creamy cheesecake layer in these jello pudding shots! It has just the right amount of rum to bring the fun for adults only!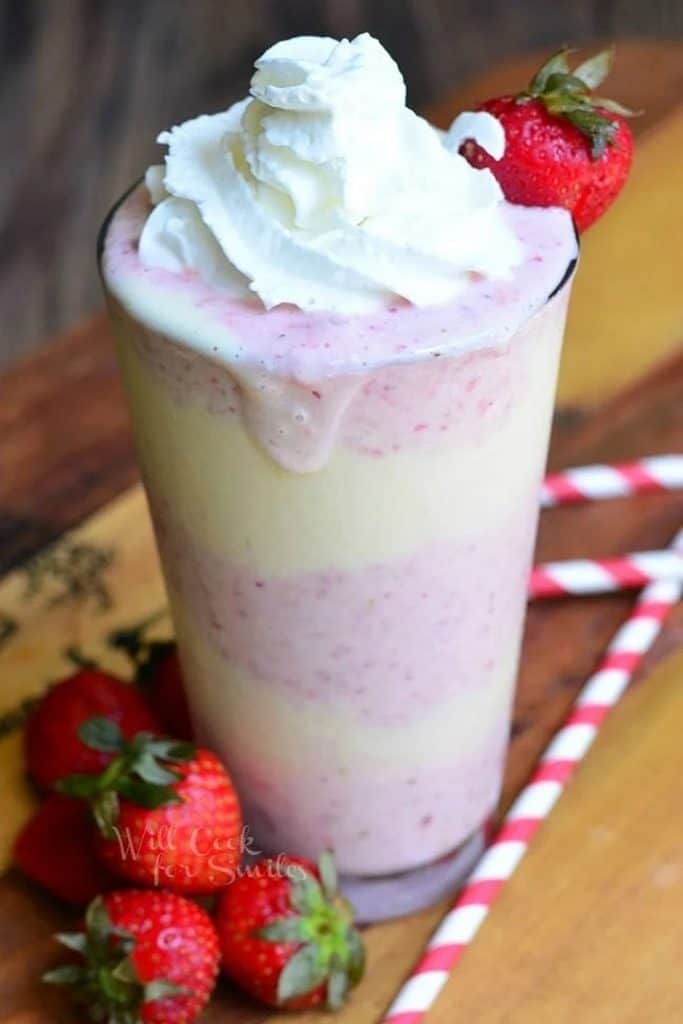 Strawberry Shortcake Milkshakes: This strawberry shortcake milkshake has a layer of fresh strawberries on top of a layer of yellow cake flavor. It's delicious, creamy, and full of flavor!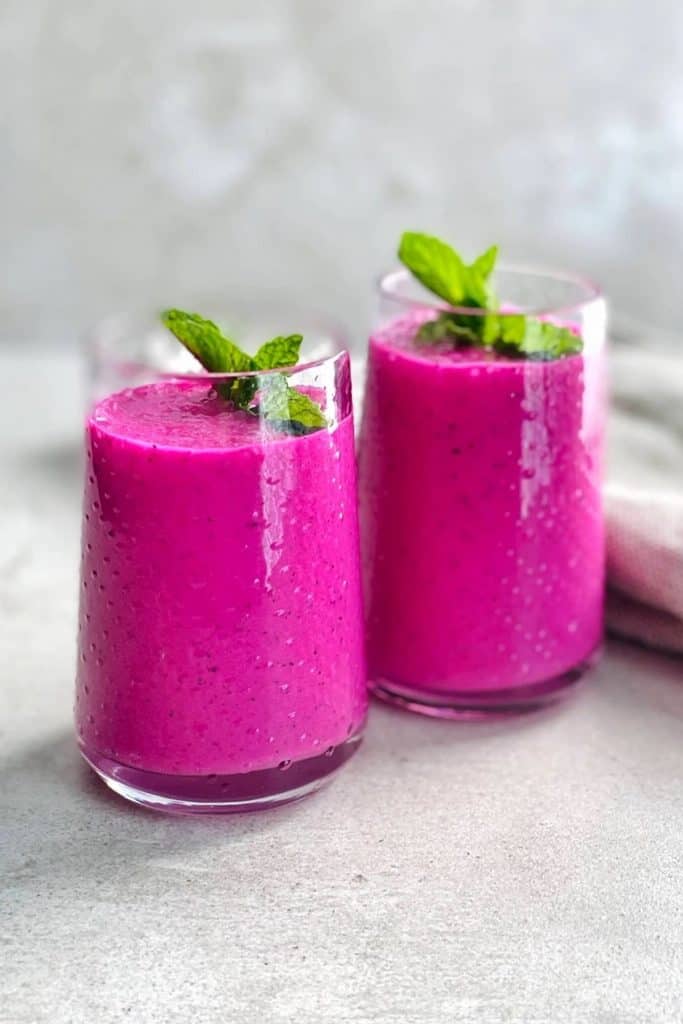 Dragon Fruit Smoothies: Dragon fruit smoothies only take 10 minutes to make with frozen dragon fruit, banana, almond milk, rolled oats, pitted dates, and some super green powder. It's the healthy pink drink you have to try.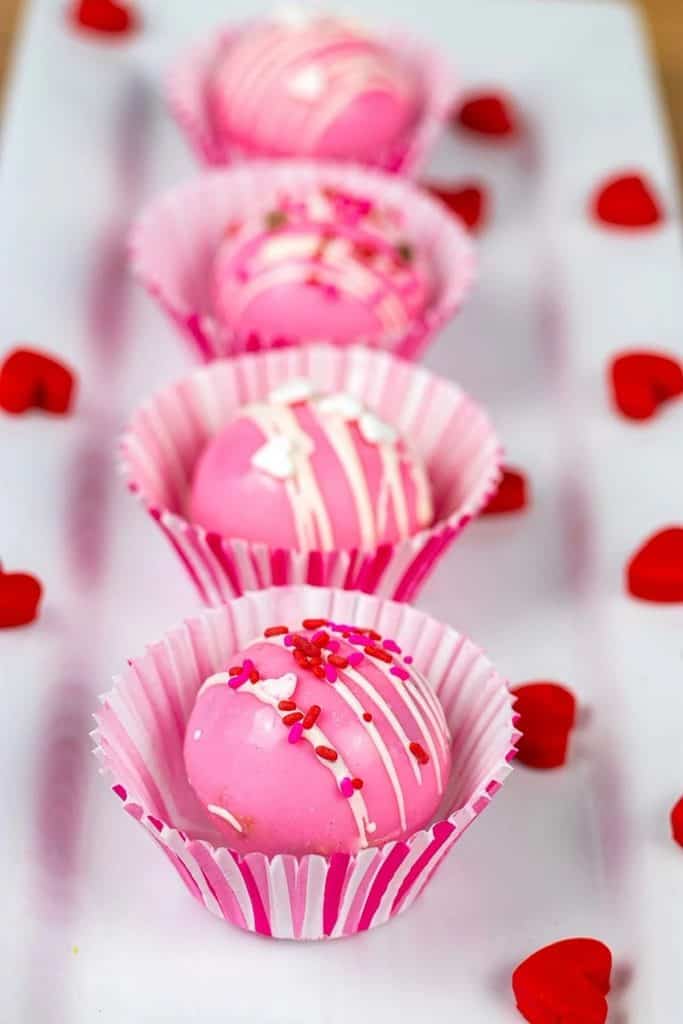 Valentines Hot Chocolate: Hot chocolate bombs are the fun dessert for your drink that you have to make. with pink color and a fun surprise in your cup, everyone will love these.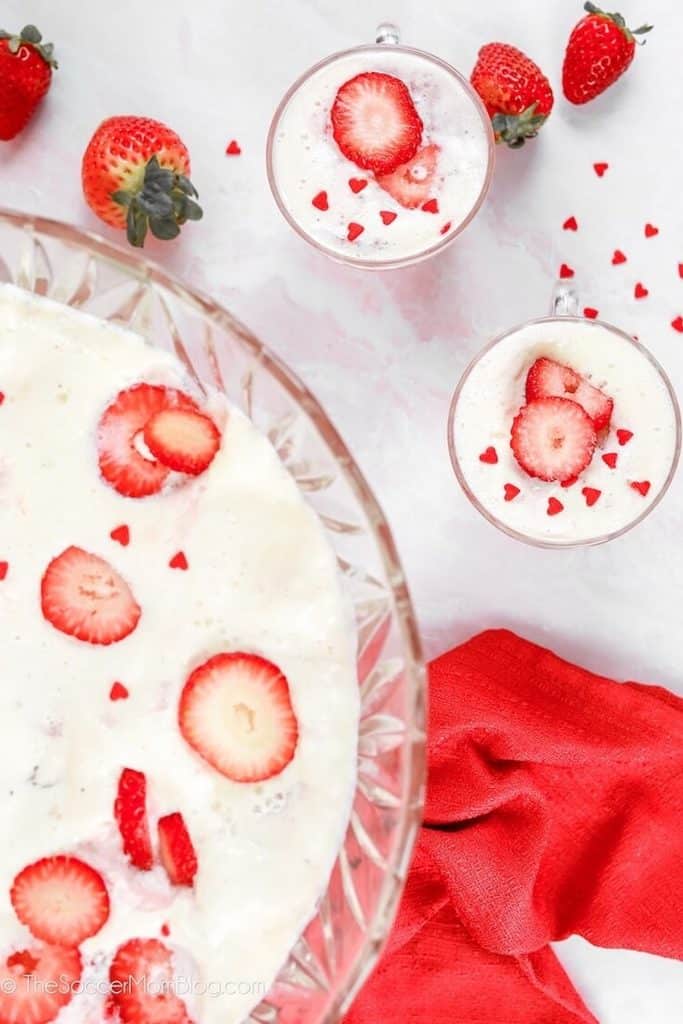 Valentine's Punch: Valentine punch is a convenient, delicious drink that every grown-up can enjoy. With strawberry juice, vodka, Ginger ale, Prosecco, vanilla ice cream, and sliced strawberries, what's not to love?
Pink Cocktails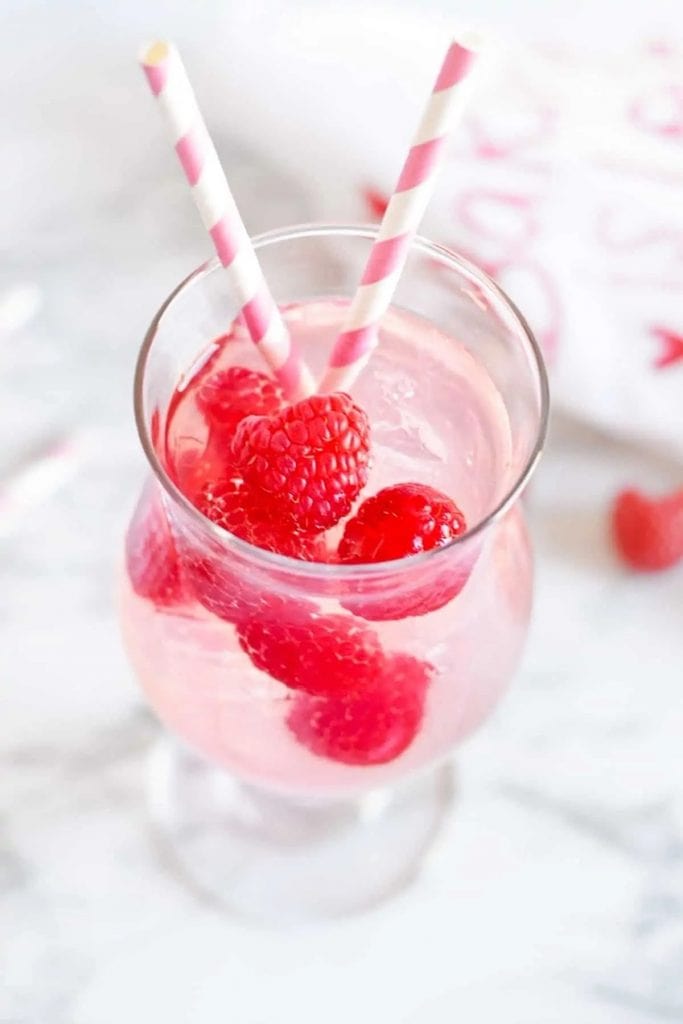 Pink Sangria: What could be more festive for the day of love than pink sangria? You will need pink Muscato, vodka, fresh raspberries, strawberries, and lime. As well as ice and lime soda for some bubbles.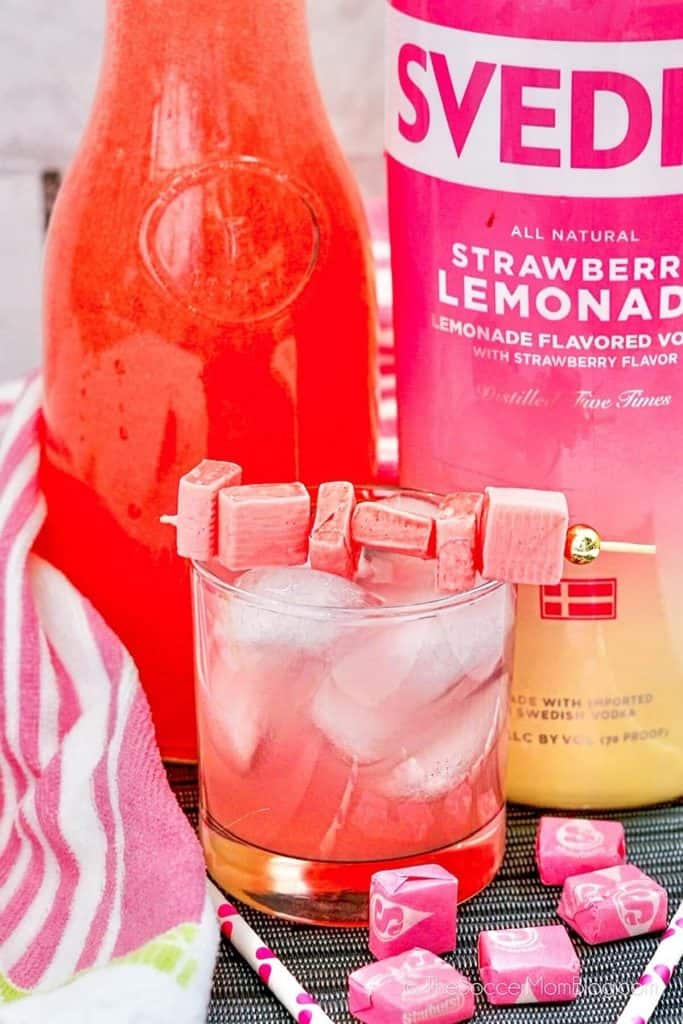 Starburst Cocktails: Pink starburst candies are the inspiration for this delicious, whimsical cocktail. It's super tasty with only three ingredients.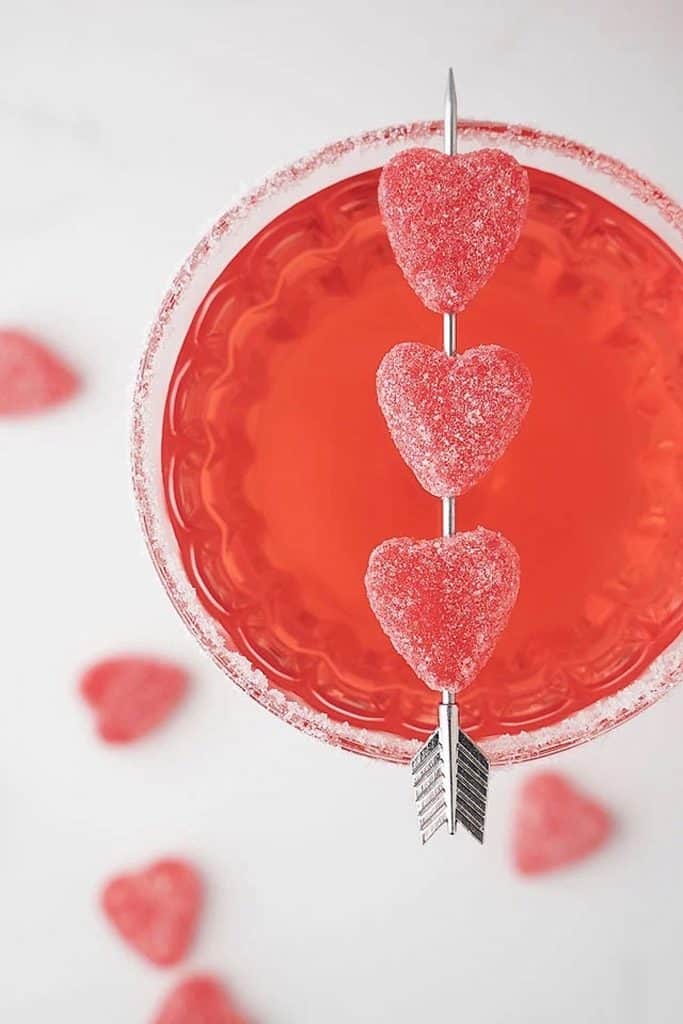 Sour Candy Cocktails: This Valentine's Day pink drink recipe for sour candy cocktails is so fun and scrumptious. Everyone who has a sip will love the strawberry rum combined with sour strawberry schnapps!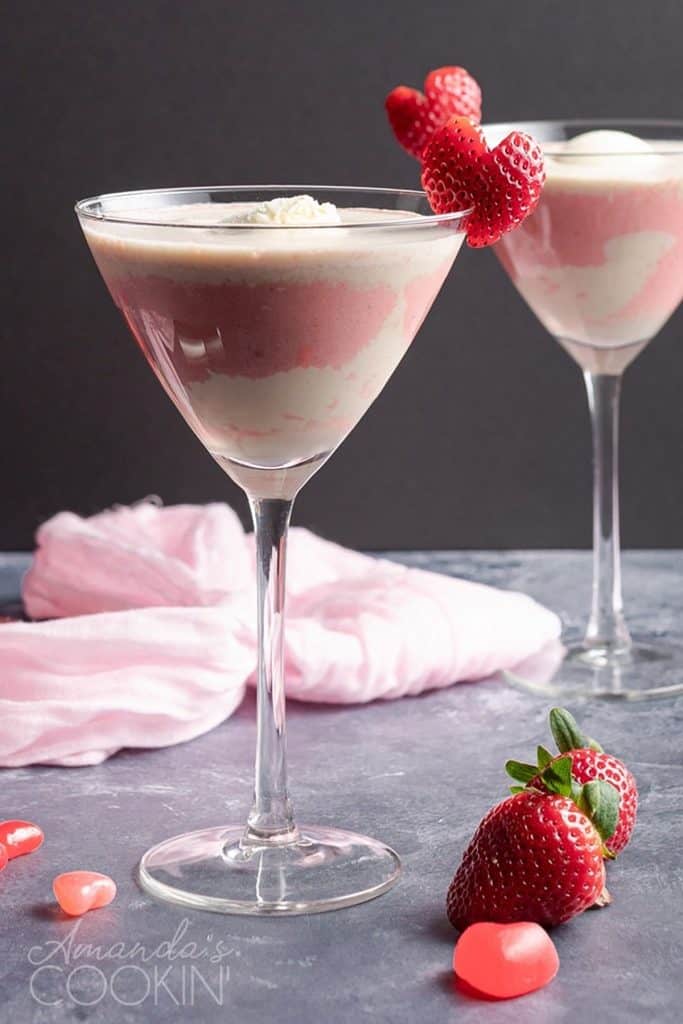 Valentines Mudslides: Pink mudslides will put a smile on everyone's face. The fresh strawberries mixed with the frozen cocktail creates a heavenly result.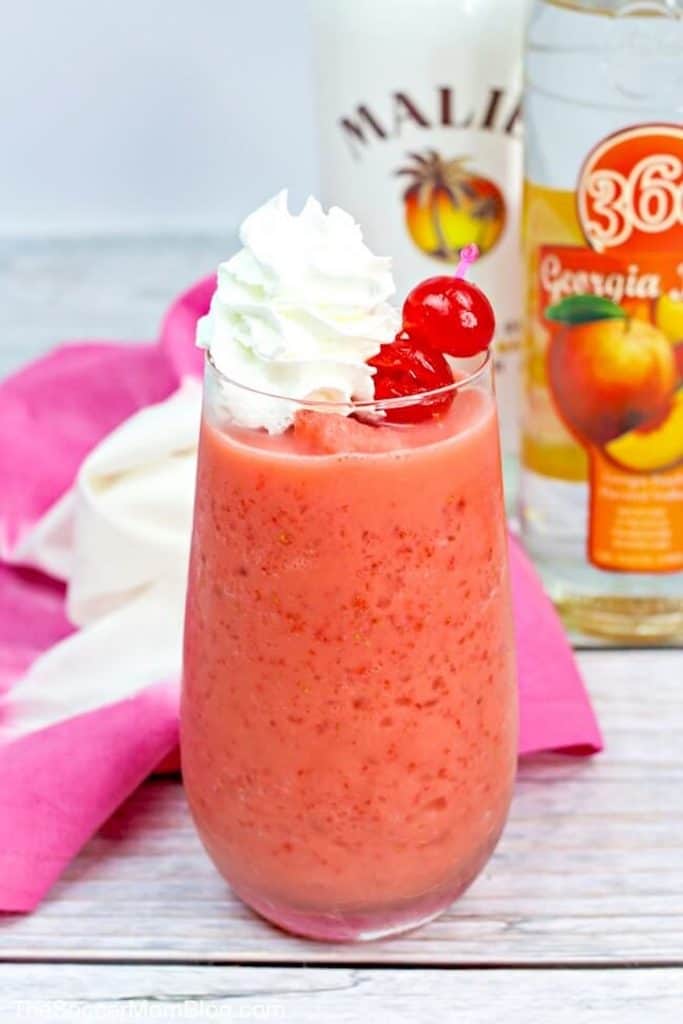 Pink Panties: Ingredients for pink panties includes frozen pink lemonade concentrate, peach vodka, Malibu rum, vanilla ice cream, frozen strawberries, crushed ice, and whipped cream!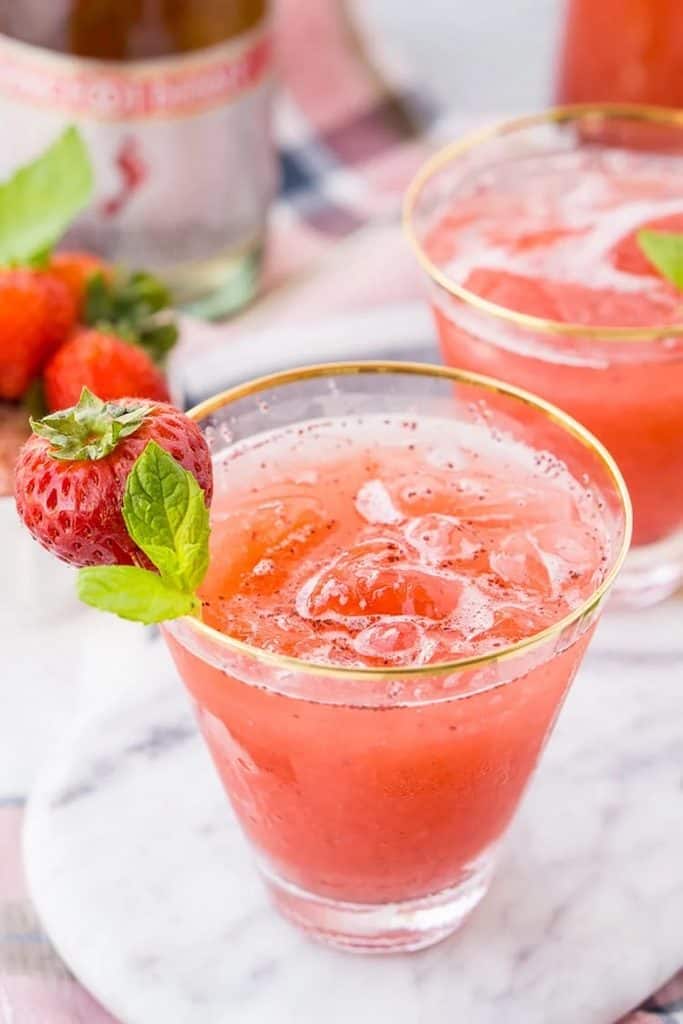 Strawberry Champagne Punch: Pink strawberry champagne punch is perfect for a Valentine's Day party. You can make a big batch up to a day ahead of time and then serve it over ice to a crowd.
Our Top Picks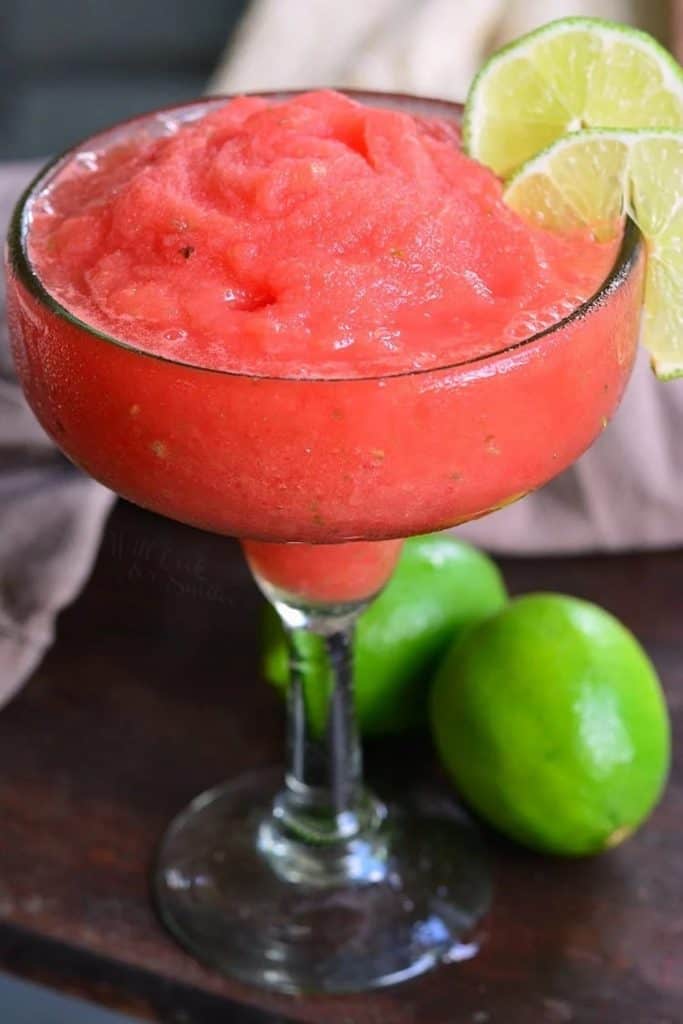 Watermelon Lime Margaritas: Watermelon lime margaritas are more red than pink, but hey, it's all festive for Valentine's Day. You will only need three ingredients plus a blender!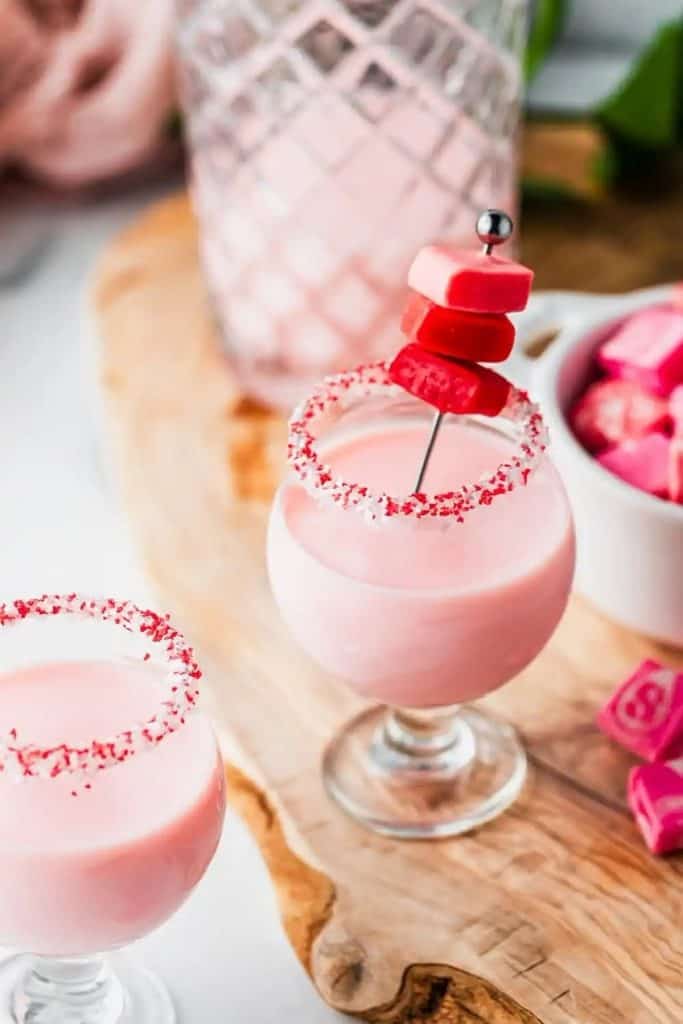 Pink Starburst Shots: Another pink starburst-inspired recipe, only this time it's Jell-O shots. Jell-O shots are the fun dessert-style cocktail in the form of Jell-O that you have to try.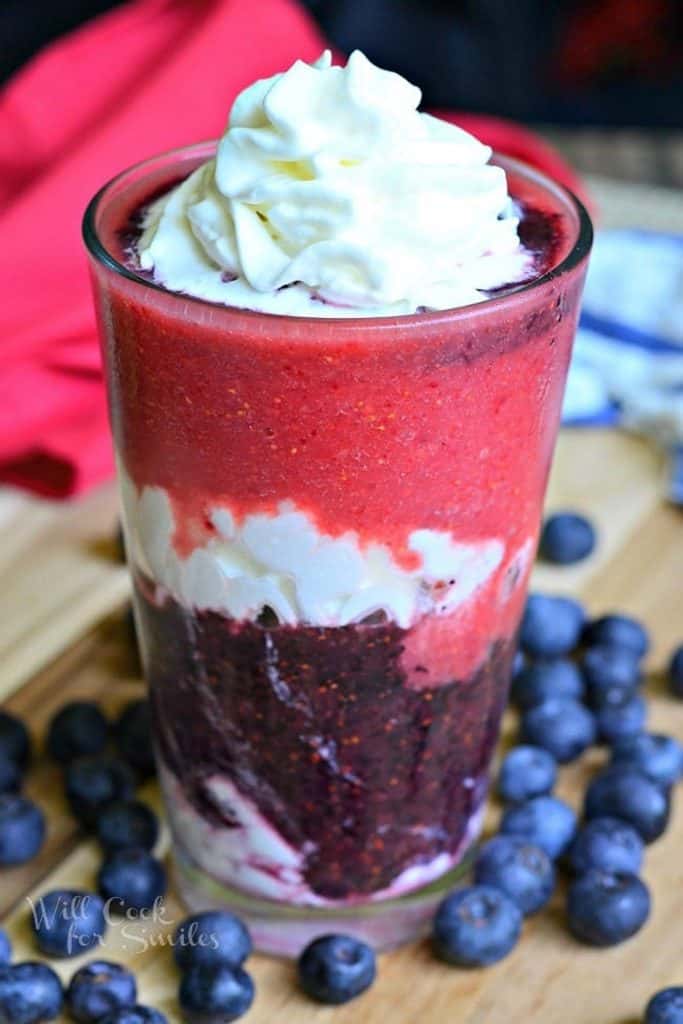 Layered Berry Daiquiris: Layered berry daiquiris are so fresh and delicious with berries, rum, and whip cream. You can use real sugar or a 0-cal sugar replacement for a lower-calorie version.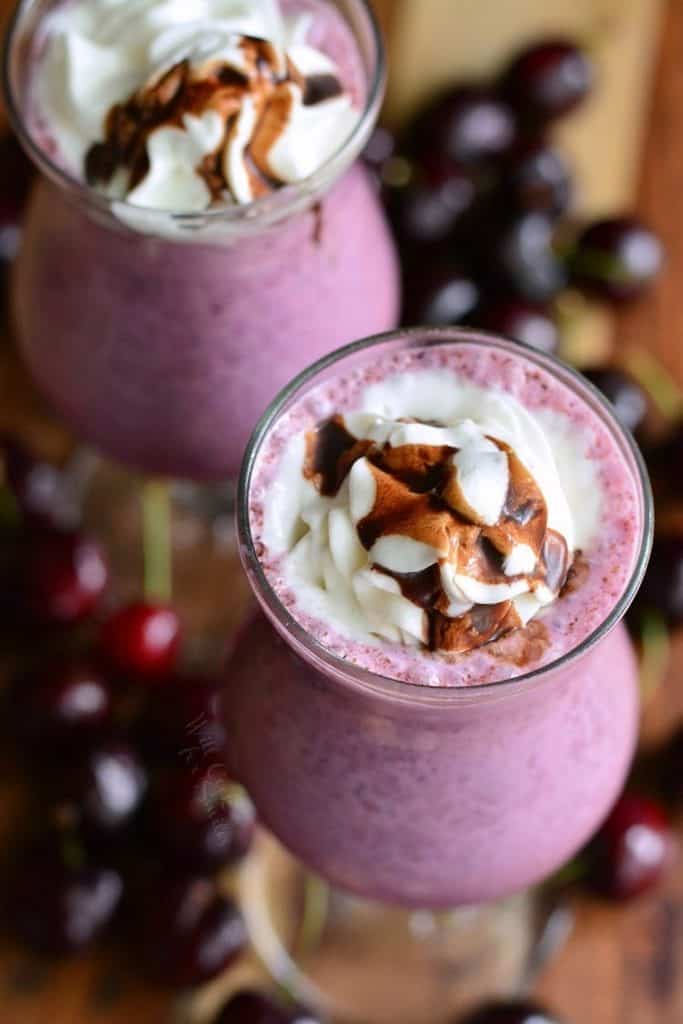 Chocolate-Covered Cherry Shake: This chocolate-covered cherry milkshake is made with fresh cherries, chocolate magic shell, and vanilla bean ice cream. They only take 10 minutes to whip up, resulting in 2 servings.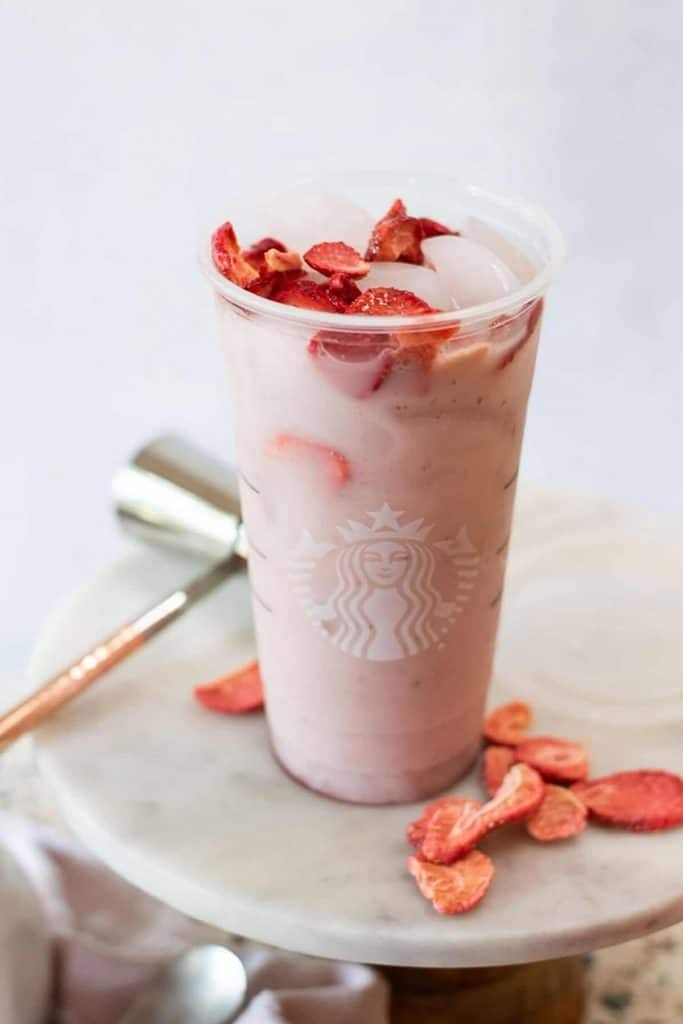 Pink Drink Copycat: Try a pink copycat Starbucks iced passion tea lemonade for a refreshing Valentine's Day beverage. With strawberry, coconut milk, and sweetener, it's refreshing and scrumptious.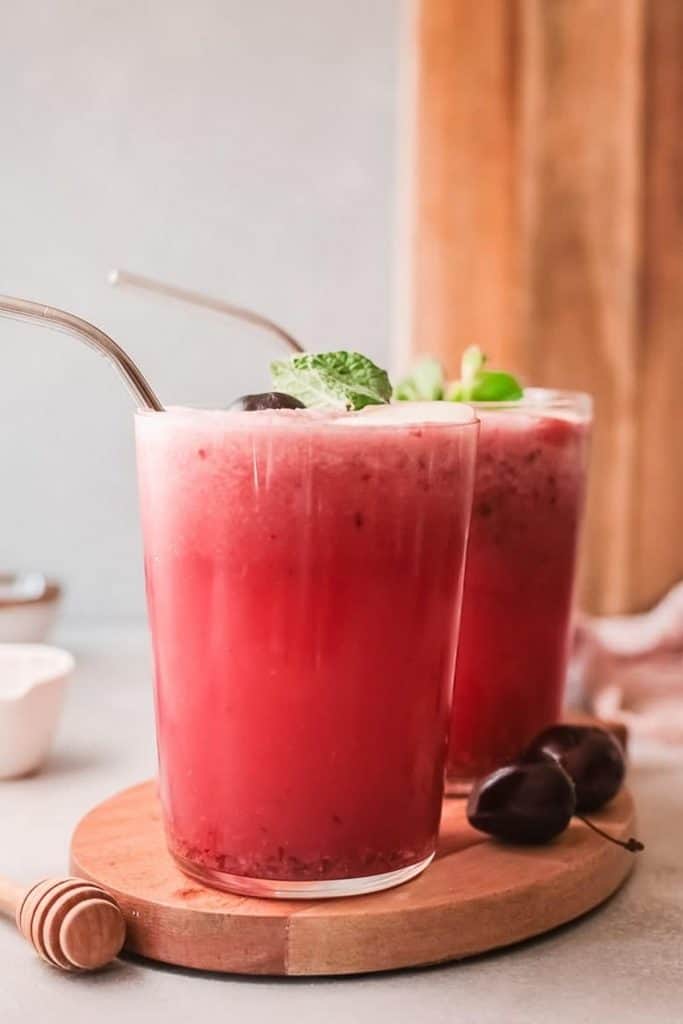 Peach Cherry Wine Slushies: In this version of a peach cherry wine slushy, we use fresh peaches, dark sweet cherries, and white wine. If you want to make this during a season when peaches are not fresh just use frozen, it's no big deal!
Pin now to save for later!