34 Romantic Valentine's Day Dinner Ideas
This post and its photos may contain affiliate links. As an Amazon associate, I earn from qualifying purchases.
These Valentine's Day dinner ideas will have you in the romantic mood with that special someone. This list has everything you could possibly think of and more, like lobster tails, ravioli, pork loin, chicken, steak, and so much more!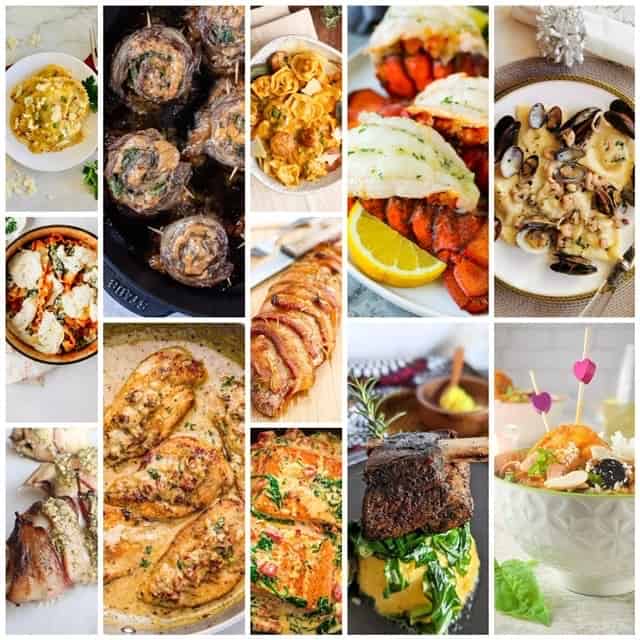 What should I serve for Valentine's Day dinner?
For Valentine's Day, you should serve a dinner that is romantic and full of flavor! Like any of the recipes on this list, from pan-seared steak to lobster tail and everything in between.

Now you are ready to have the most romantic evening with the one you love with these Valentine's Day dinner ideas. Whatever recipe you choose to make, your night will be one to remember!
Too busy to make these right away? Pin this post to your favorite board on Pinterest for when you're ready!
If you like these Valentines recipes, you'll definitely want to check out these posts, too!
Valentine's Day Dinner With Seafood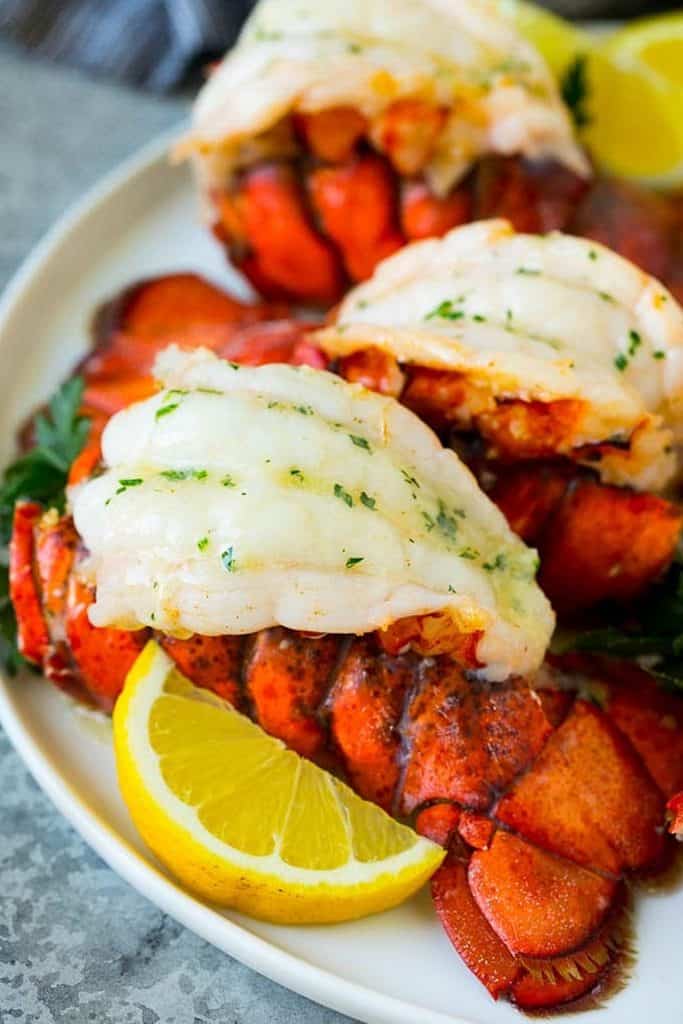 Lobster Tails: What's more romantic than a lobster tail? Served with melted butter and champagne, you'll have a night to remember.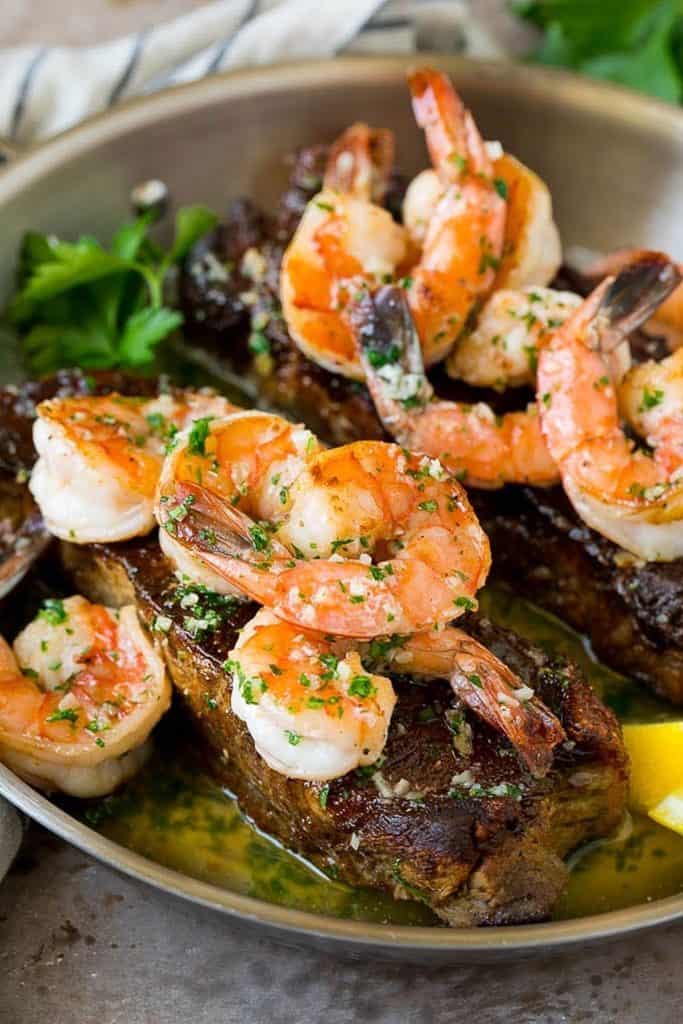 Surf & Turf: Surf and turf recipes like this steak and shrimp will impress that special someone. Plus, it's relatively easy to cook. Serve with a glass or two of red wine for the best romantic dinner.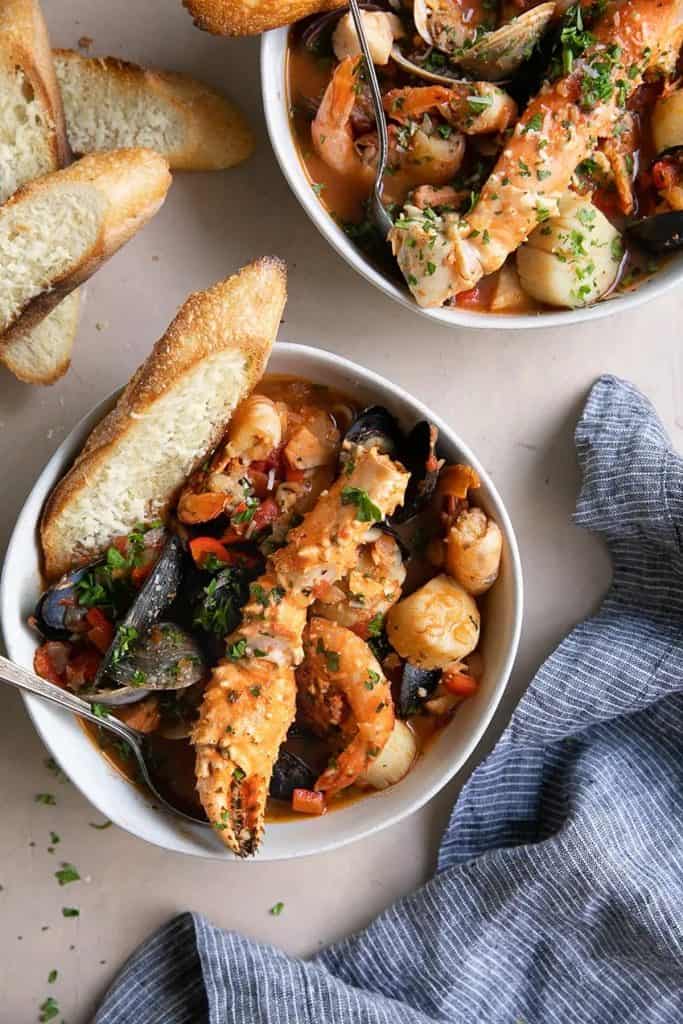 Cioppino Stew: What is cioppino stew? It is a San Franciscan seafood soup with shrimp, clams, mussels, white fish, and crab legs. The ingredients are all simmered in a tomato-white wine-fish stock broth.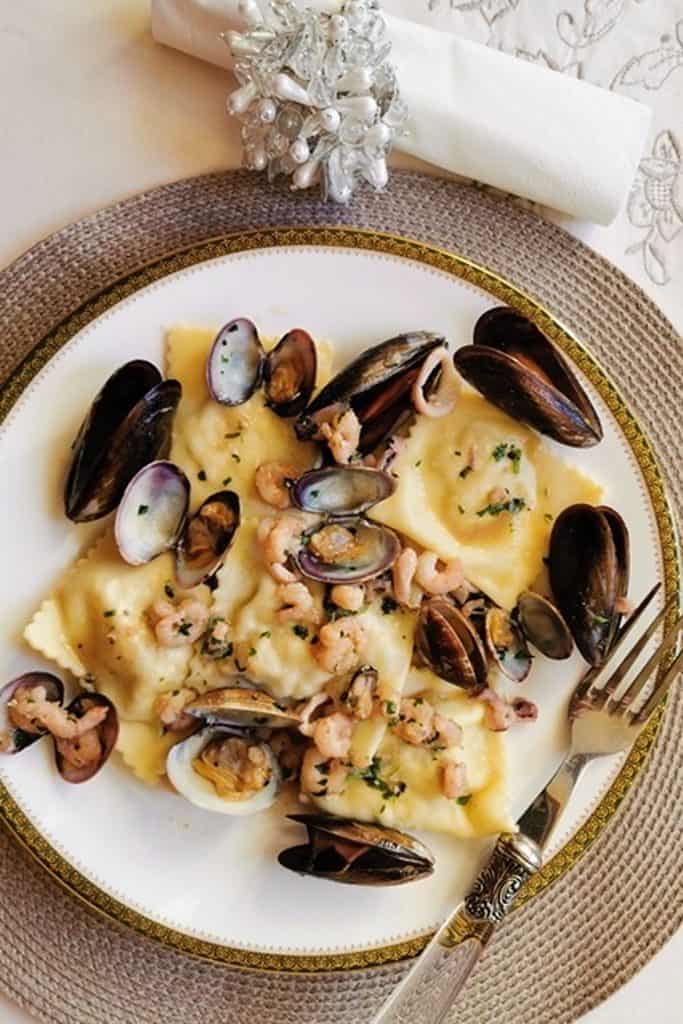 Baked Fish Ravioli: Valentine's Day dinner ideas like baked fish ravioli are cozy, comforting, and romantic. Filled with your favorite creamy fish filling with the perfect tender noodle.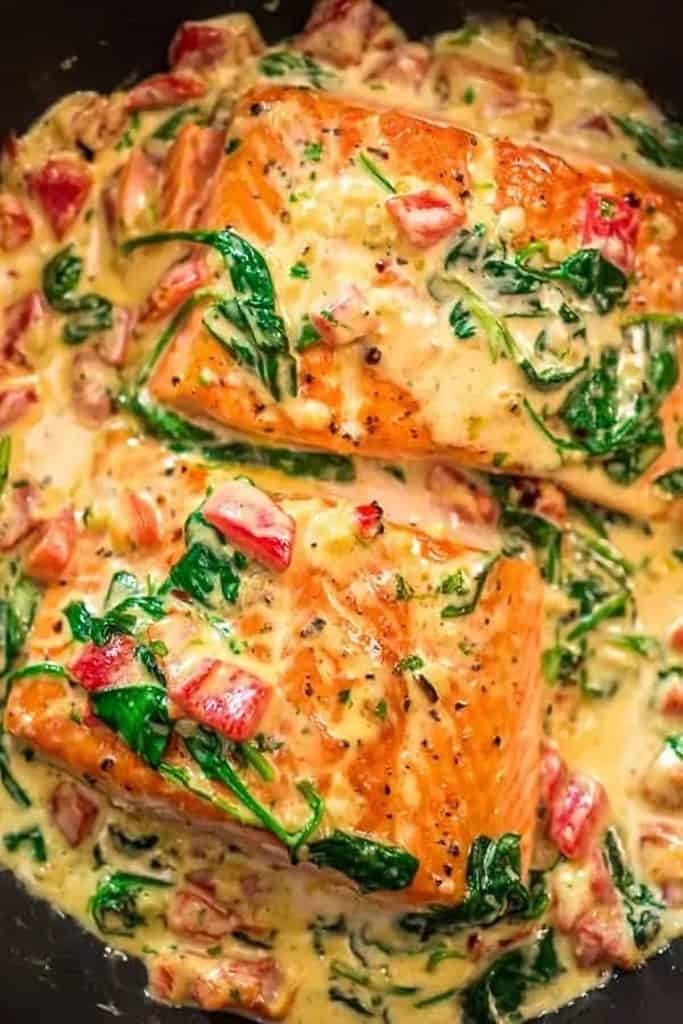 Salmon in Roasted Pepper Sauce: Salmon cooked to perfection in a roasted red pepper sauce will knock your socks off. It's a simple scrumptious meal that's perfect for that special someone. Plus, it's a simple one-pan recipe you can make in less than 30 minutes.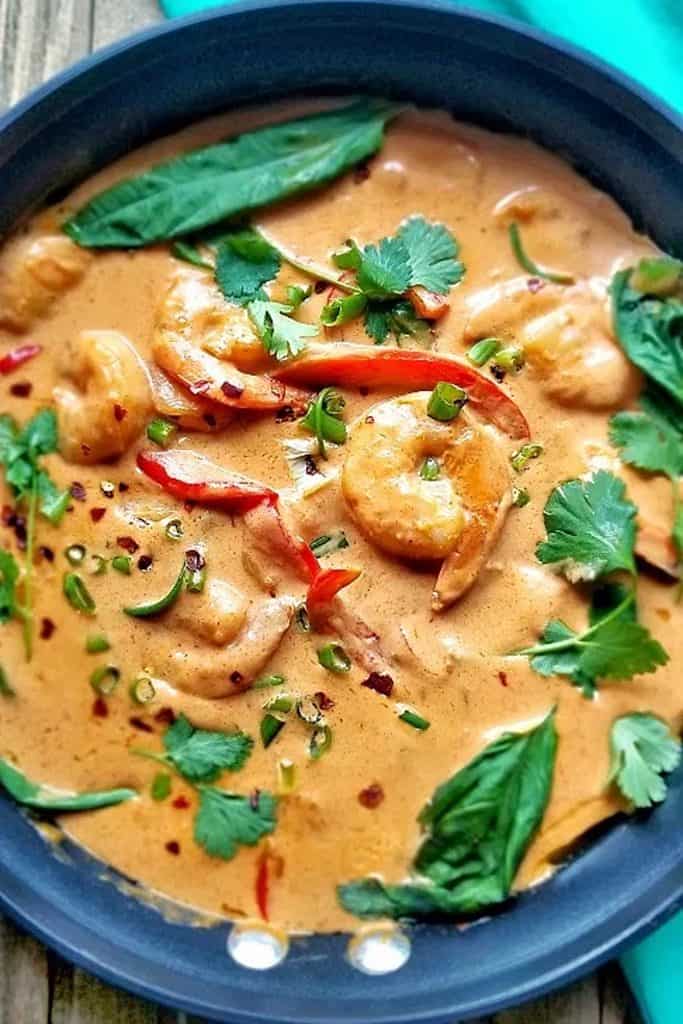 Shrimp Curry: Shrimp curry is the Valentine's Day main course recipe to inspire romance. It's a fun restaurant-quality meal with hints of basil and ginger, mixed with sweet raisins, and a robust, full-bodied flavor.
Recipes With Beef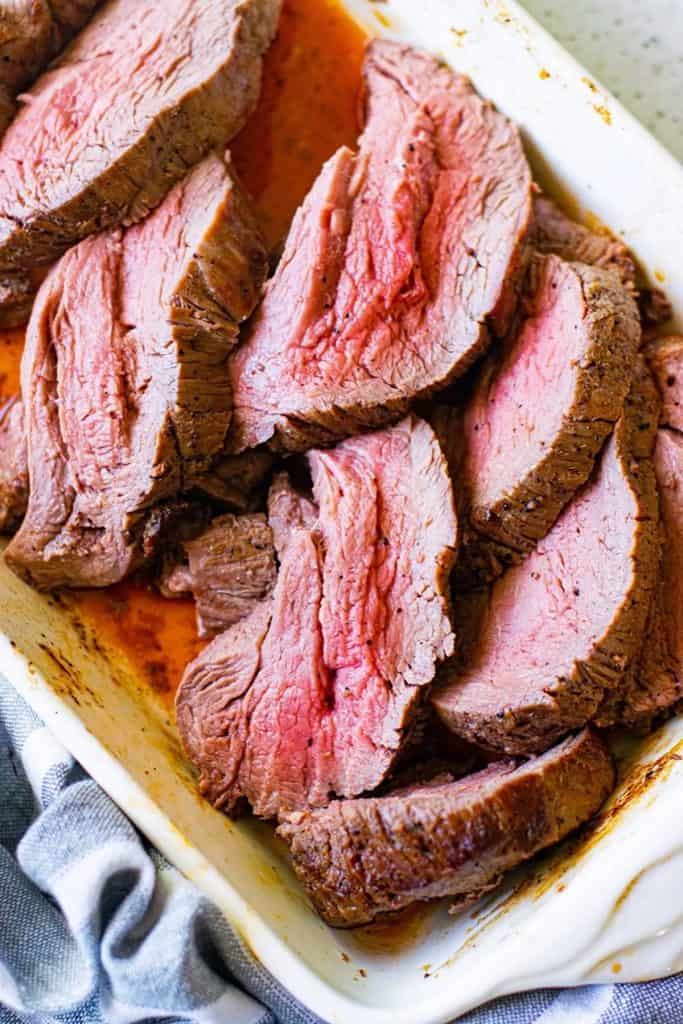 Roast Beef Tenderloin: Roast beef tenderloin served with red wine sauce is an impressive melt-in-your-mouth Valentine's Day dinner. The meat is tender and juicy, which is perfect for date night.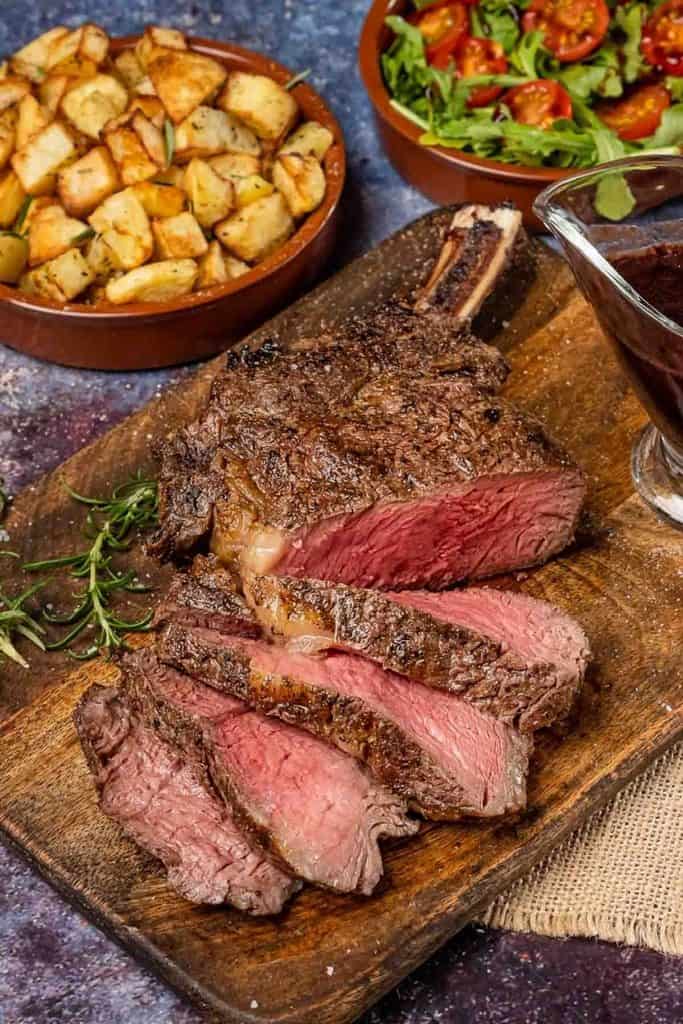 Bone-In Ribeye: If you love steak, then this bone-in ribeye recipe is for you. You could cook it however you like, for example, medium rare, and serve it with some baby potatoes and a glass of wine.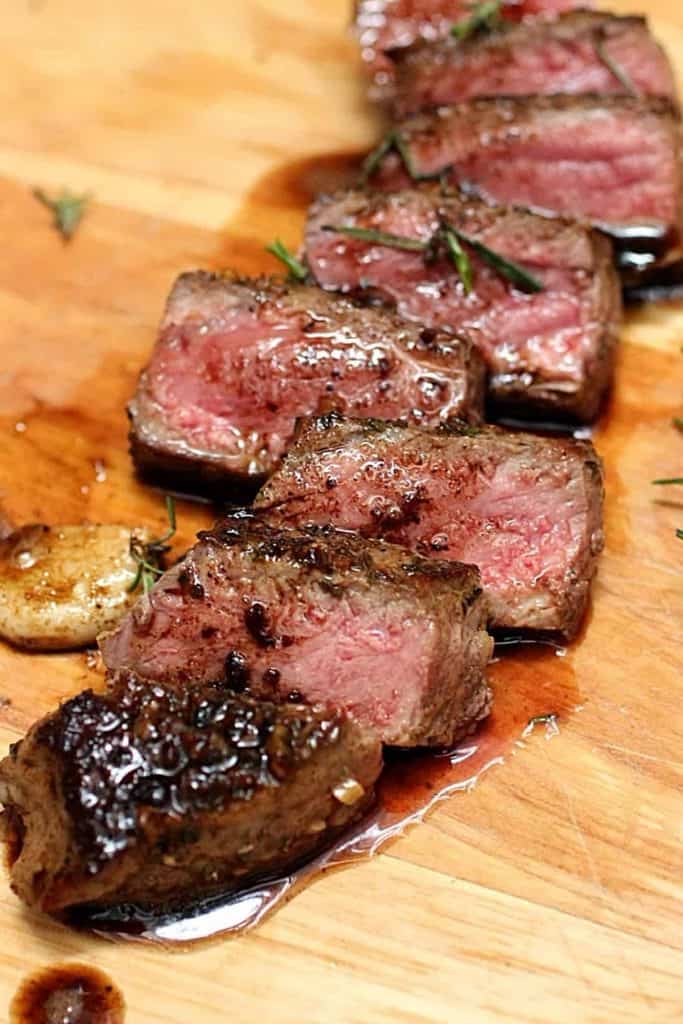 Rosemary Garlic Steak: Rosemary garlic butter steak is a star dish that will win over hearts and tummies. It's nearly impossible to mess up this recipe too. Follow the recipe instructions and have the perfect cut of meat in under 30 minutes.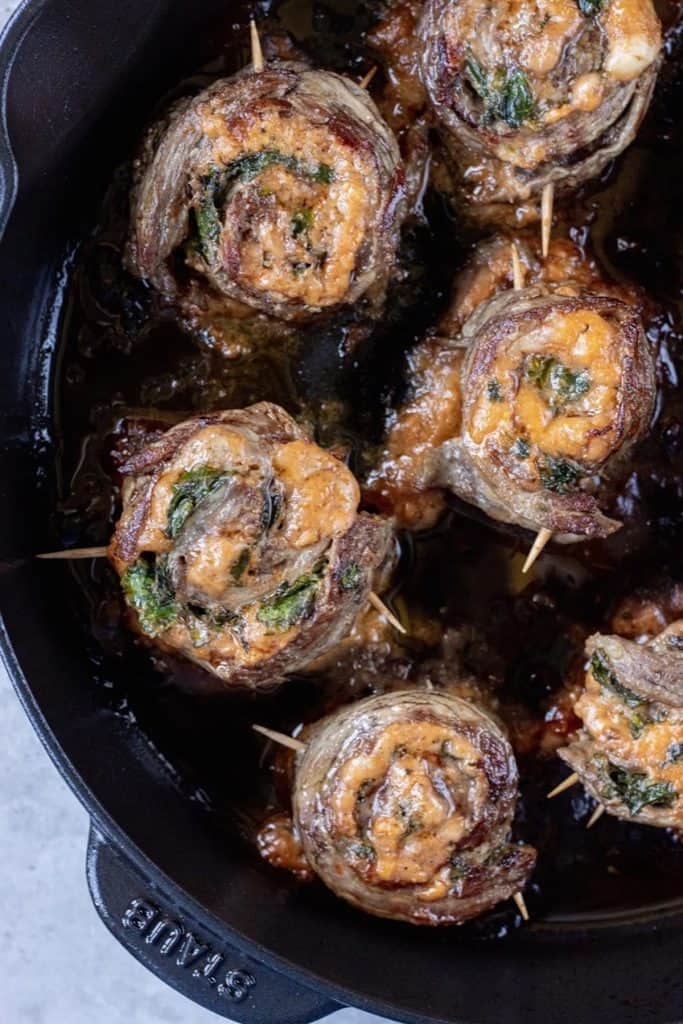 Steak Pinwheels: Romantic Valentine's Day dinner ideas like steak pinwheels will really impress your date. They look so elegant and intricate however they are quite simple. Layered with tomato pesto, Parmigiano Reggiano, and spinach, what's not to love?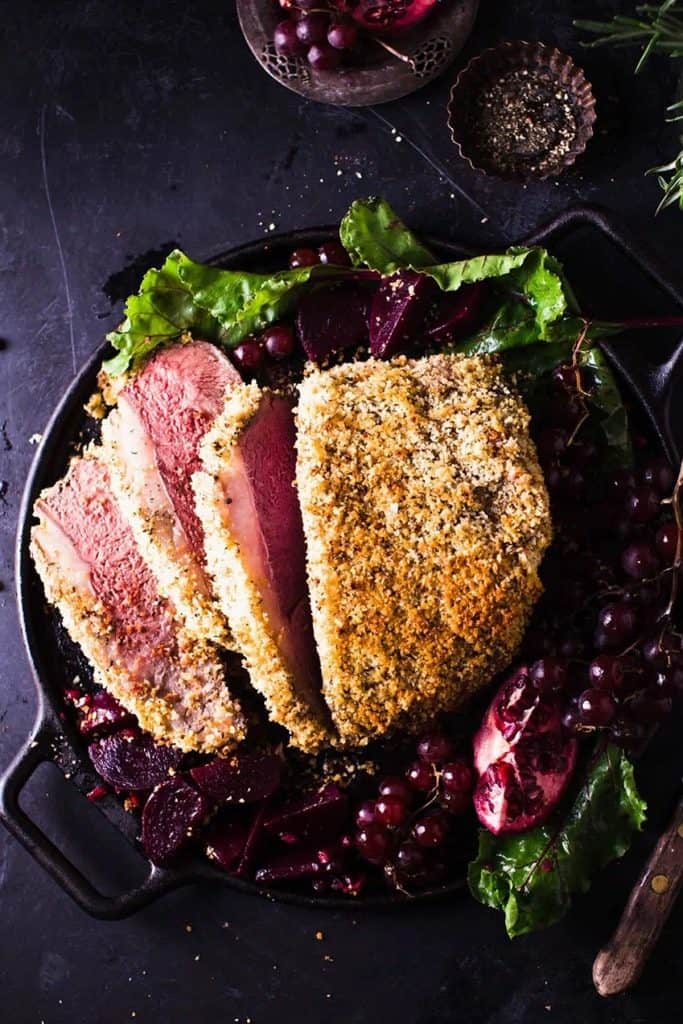 Roast Beef with Garlic Herb Breadcrumbs: Roast beef with garlic herb breadcrumbs is scrumptious and tender. You will need salt, pepper, canola oil, Panko bread crumbs, olive oil, garlic, rosemary, fresh thyme, and Dijon mustard.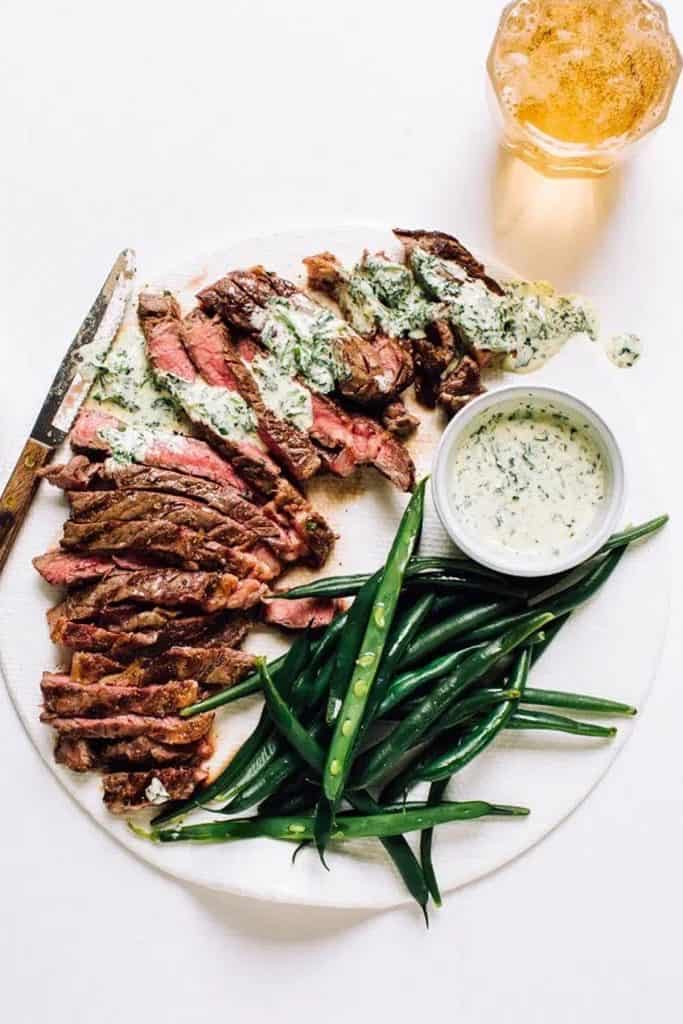 Steak with Creamy Peruvian Sauce: Juicy flat iron steak is grilled to perfection and topped with a Peruvian sauce. Get the best tips inside the post and cook like a 5-star chef.
Romantic Chicken Dinners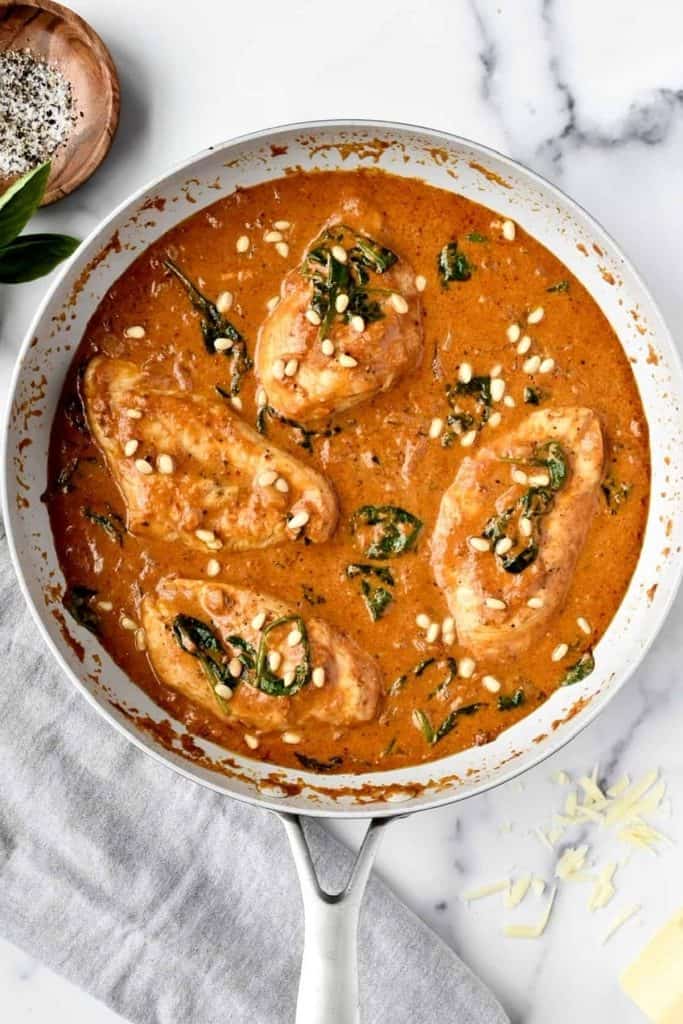 Sun-Dried Tomato Pesto Chicken: Try some pesto chicken with creamy sun-dried tomato sauce. It's ready in 30 minutes, and you can have the leftovers for the next day.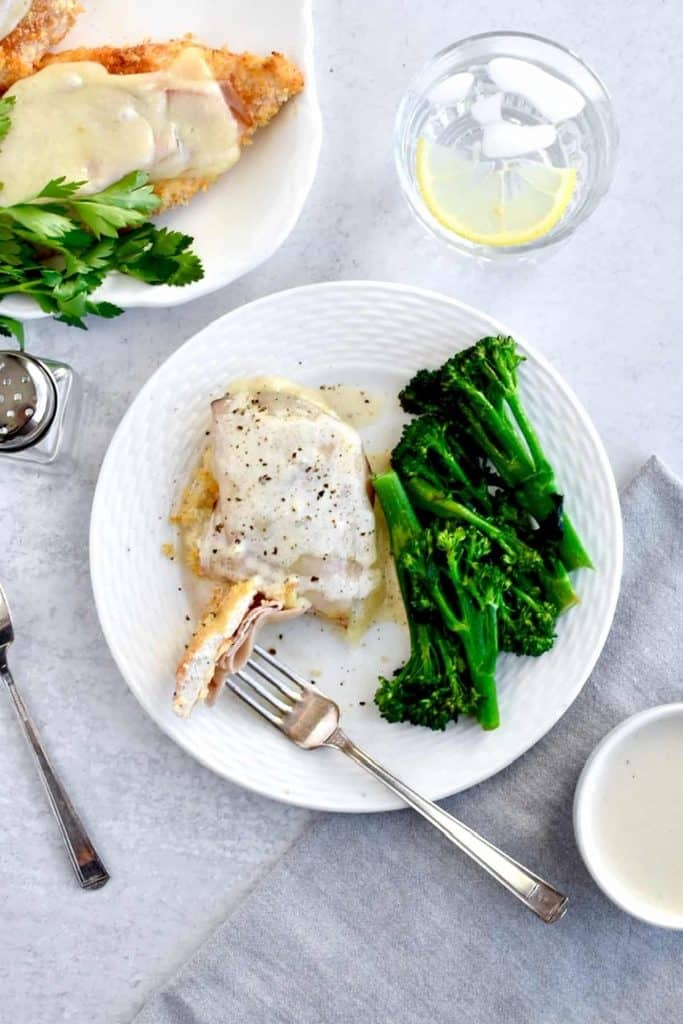 Chicken Cordon Bleu: Make a simpler version of the classic chicken cordon bleu. This recipe is inside out with breaded chicken cutlets and salty ham, and multi-cheese on top. It's then drizzled with a scrumptious Dijon cream sauce.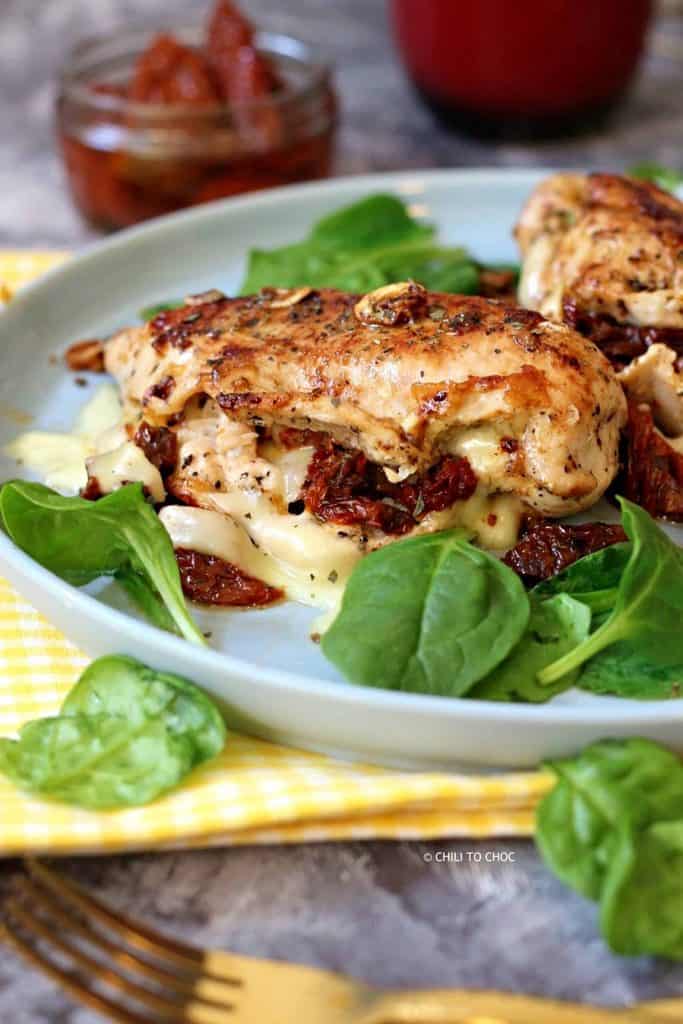 Stuffed Chicken Breast: Romantic Valentine's Day dinner ideas like this stuffed chicken breast will delight your senses. With flavors like mushrooms, caramelized onions, mozzarella cheese, basil pesto, cherry tomatoes, and feta cheese, it's sure to be a winner.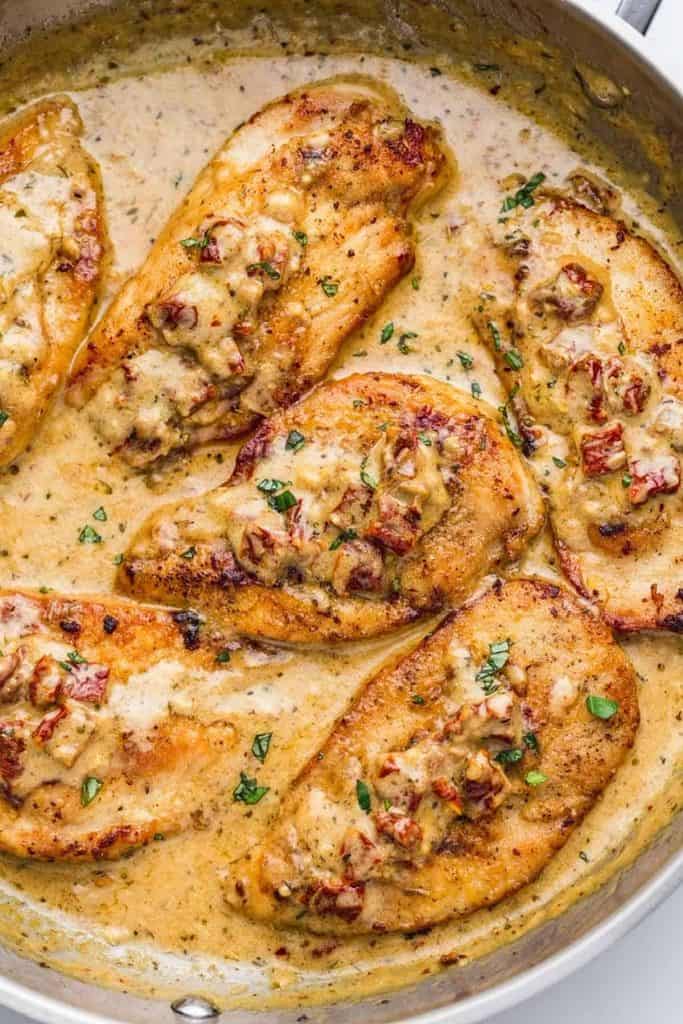 Marry Me Chicken: You will love marry me chicken because it is full of flavor. This dish is creamy and juicy with minimal ingredients. One bite, and it will quickly become your new favorite chicken dish.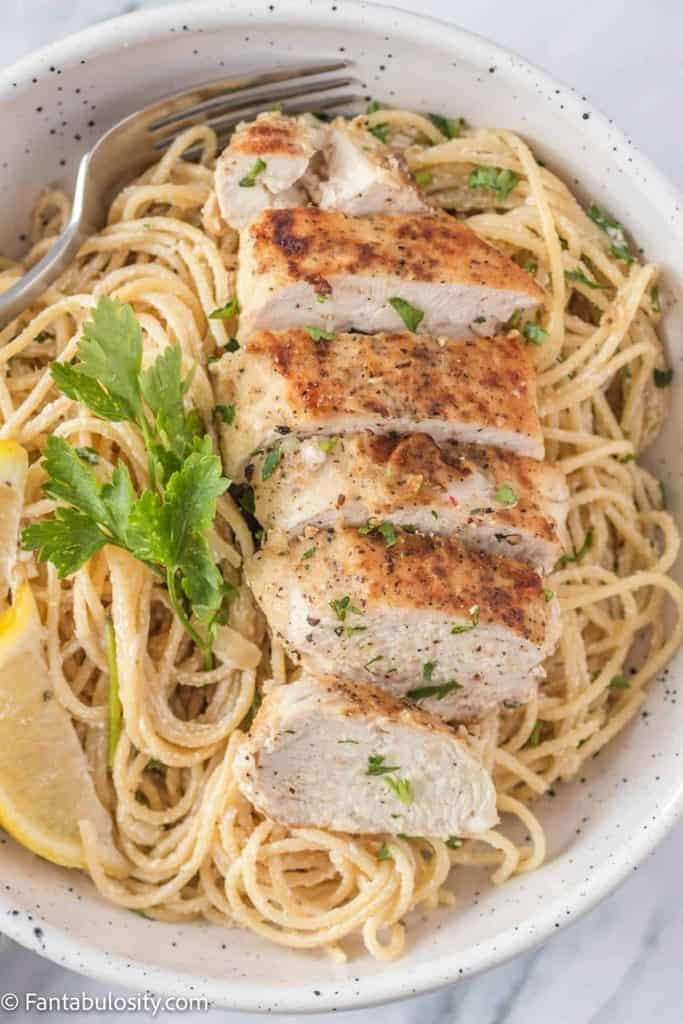 Creamy Lemon Chicken Pasta: Creamy lemon chicken pasta with al dente noodles drenched in a creamy lemon sauce is absolute heaven. With simple pantry staples like chicken breast, lemon, cream, and pasta noodles.
Pork Tenderloin Ideas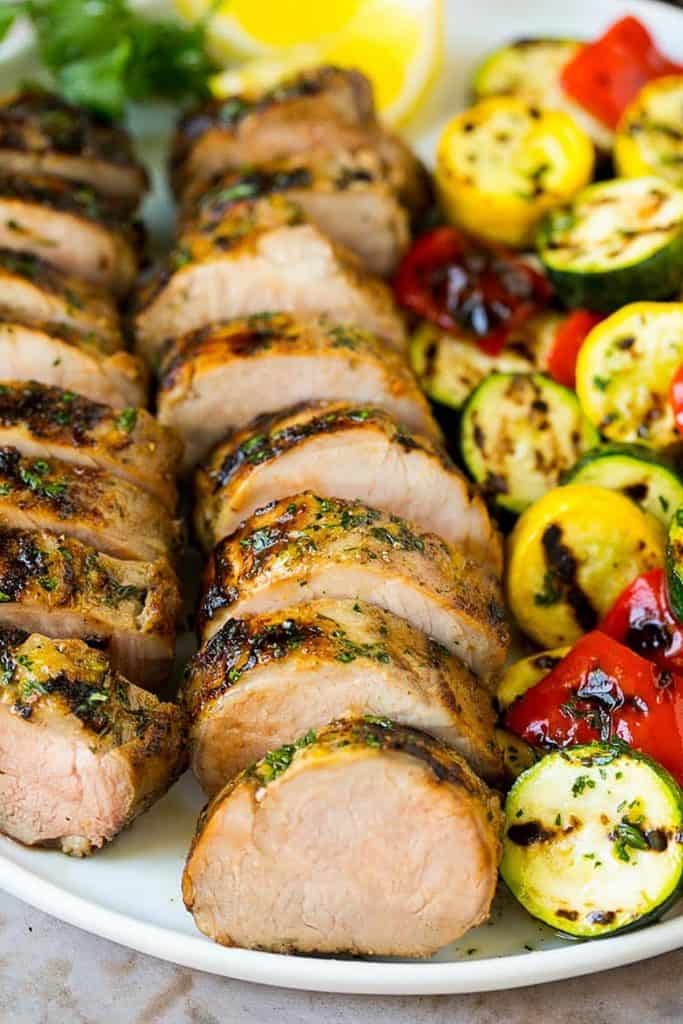 Grilled Pork Tenderloin: Romantic Valentine's Day dinner ideas with pork tenderloin are especially fantastic. You will love this perfectly cooked, crispy lean cut of meat.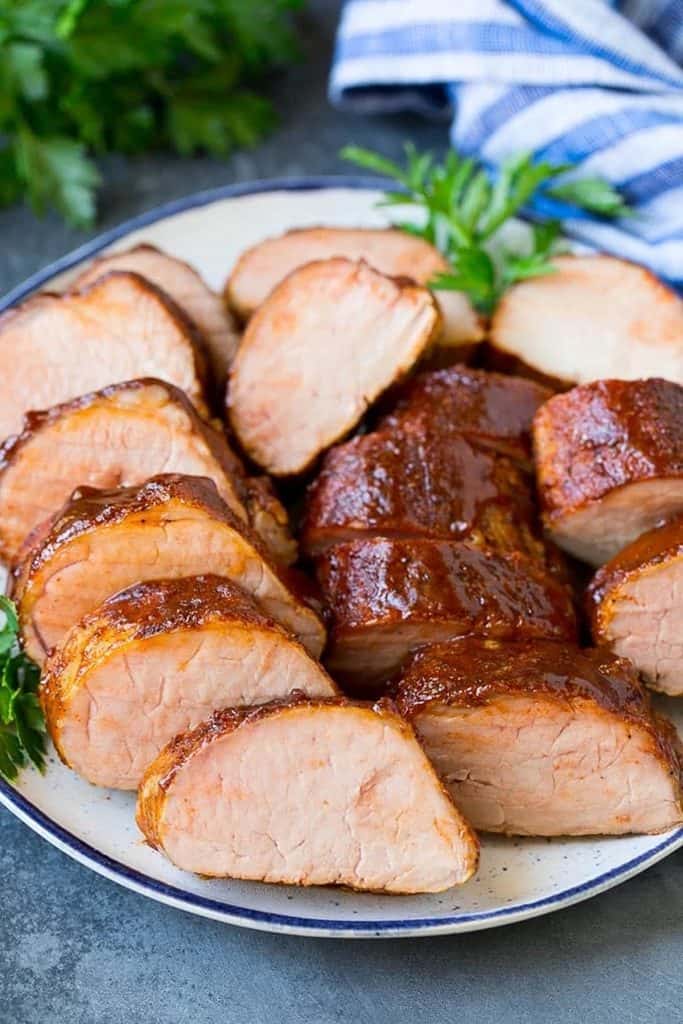 Smoked Pork Tenderloin: Smoking your pork tenderloin is the perfect way to make a scrumptious dinner for two. It's relatively easy and results in the most flavorful meal.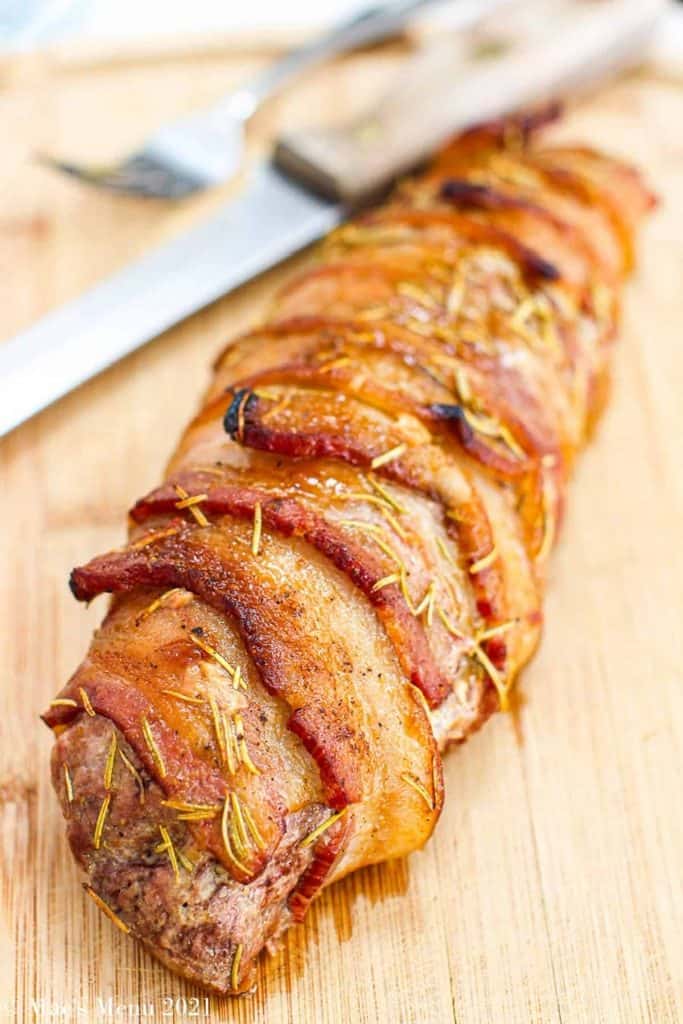 Bacon Wrapped Pork: Bacon on pork is savory, crispy, and delicious. The maple bacon adds a salty-sweet flavor to your meal resulting in a mouthwatering dinner for two.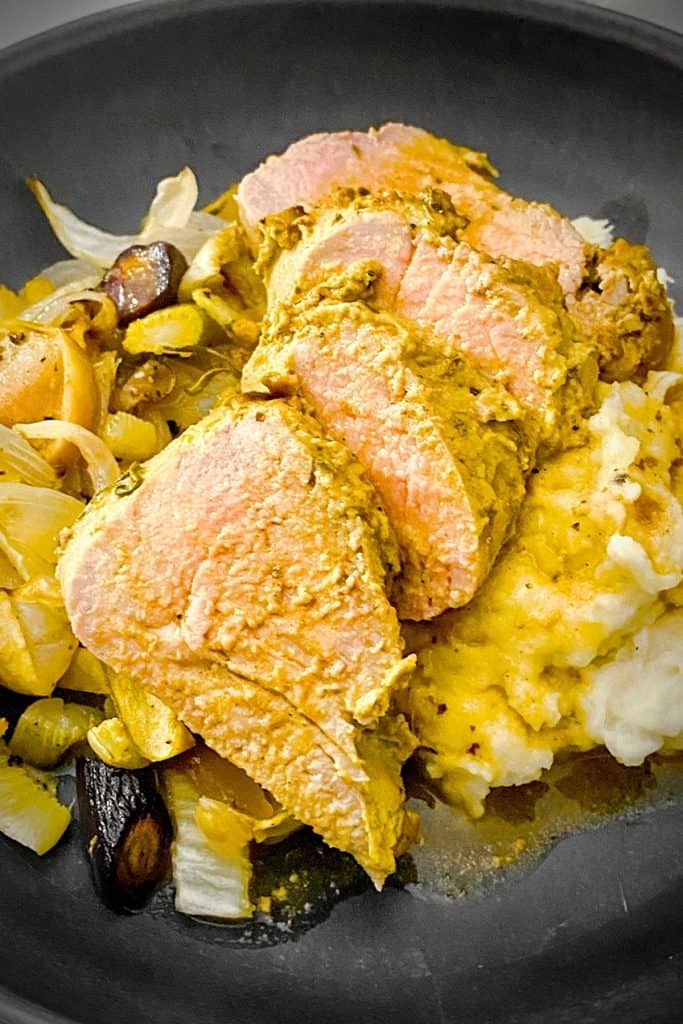 Apple Vegetable Pork: Pork tenderloin with apples and vegetables like sweet carrots, fennel, and charred onions will have you begging for more. Top the entire meal off with some pan gravy that will have you licking the plate.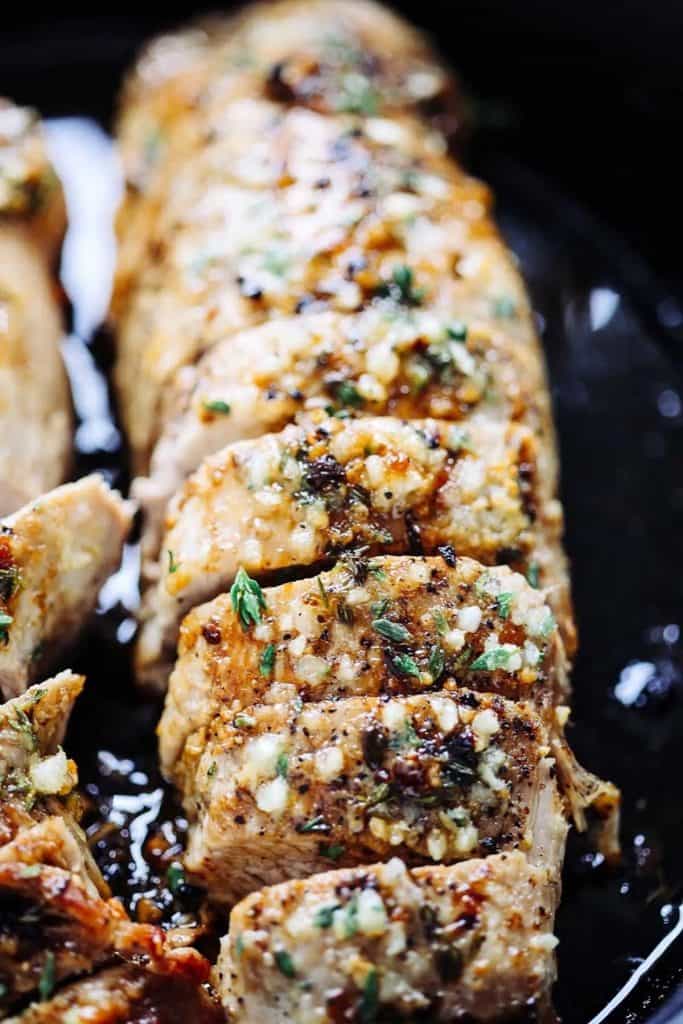 Garlic Butter Tenderloin: Romantic Valentine's Day dinner ideas like garlic butter pork tenderloin will have you chomping at the bit. Not to mention the delicious aromas that fill the house during the cooking process!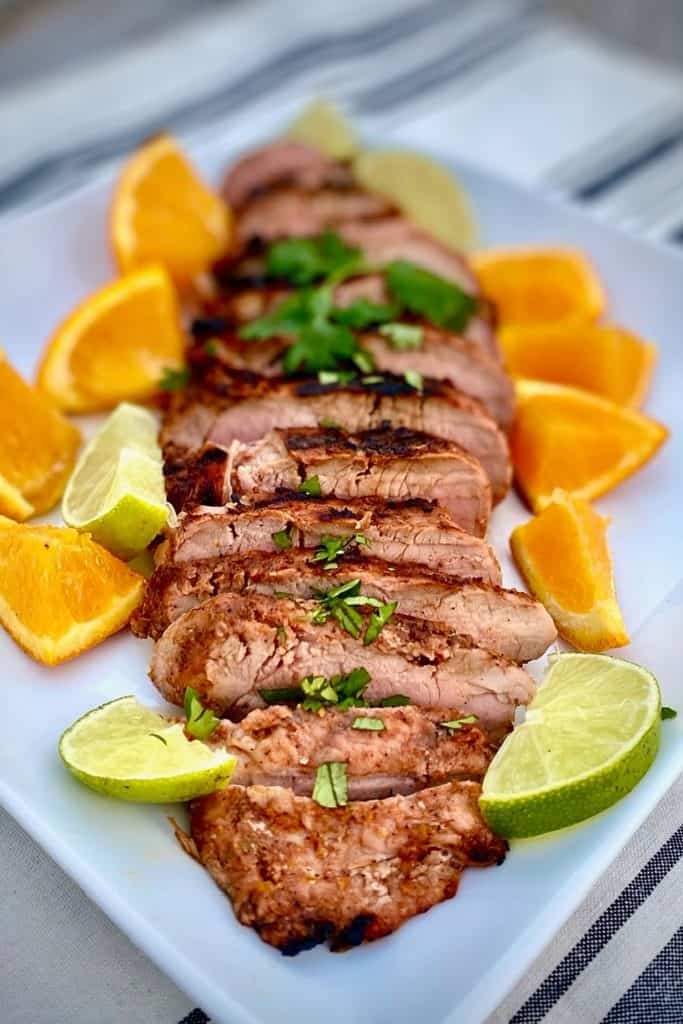 Chili Lime Pork: Chili lime pork is perfect for making all kinds of recipes, like tacos or sandwiches. You could slice the meat into medallions or make pulled pork for a casserole.
Pasta Ideas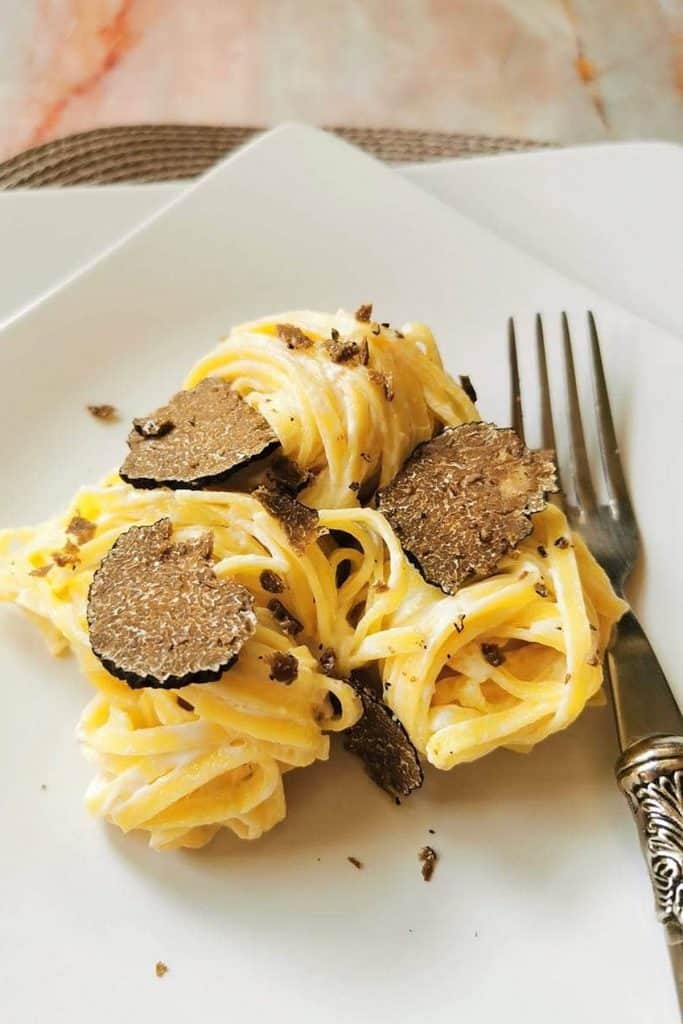 Creamy Pasta With Truffles: Truffles are earthy, bitter, and oh-so-fancy. When combined with creamy pasta, you get a cozy, comforting, romantic dish for date night.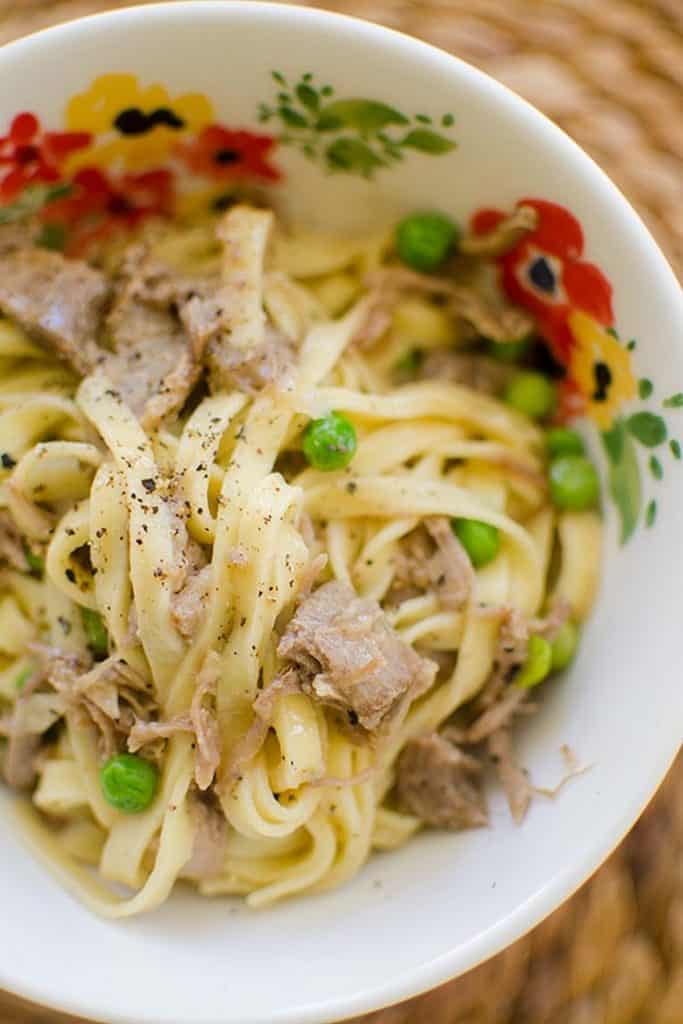 Braised Lamb Ragu: This restaurant-quality dish with braised lamb and Ragu will make you feel like a star five-star chef. The lamb is cooked to perfection and melts in your mouth.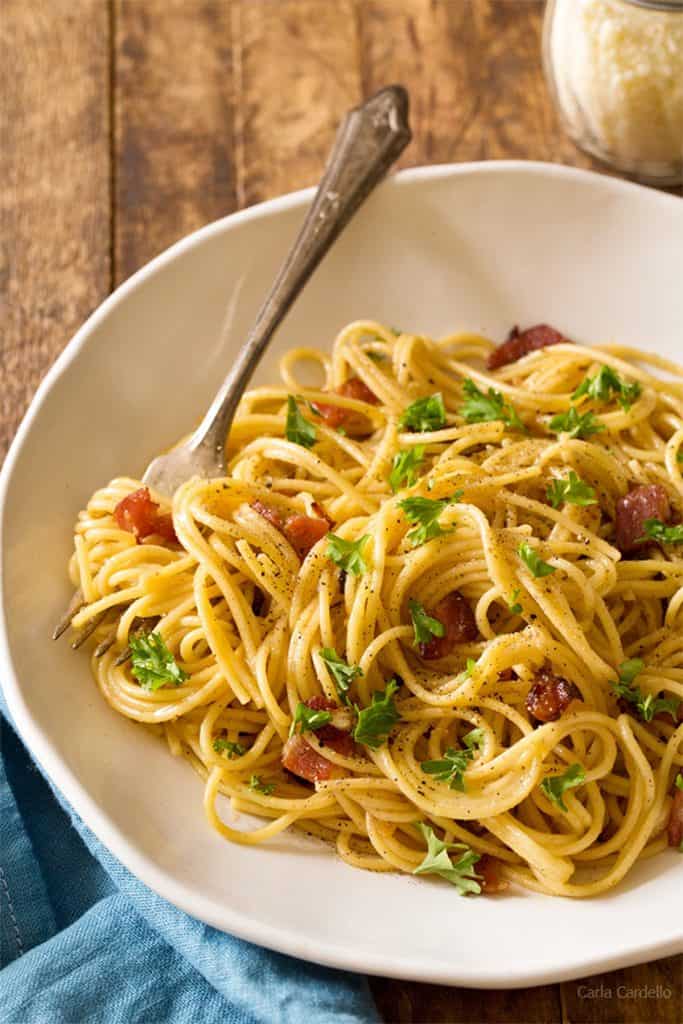 Spaghetti Carbonara For 2: Romantic Valentine's Day dinner ideas like spaghetti carbonara for two are rustic and simple. The great thing about this recipe is you can make a lot and save the leftovers for a romantic lunch for the next day.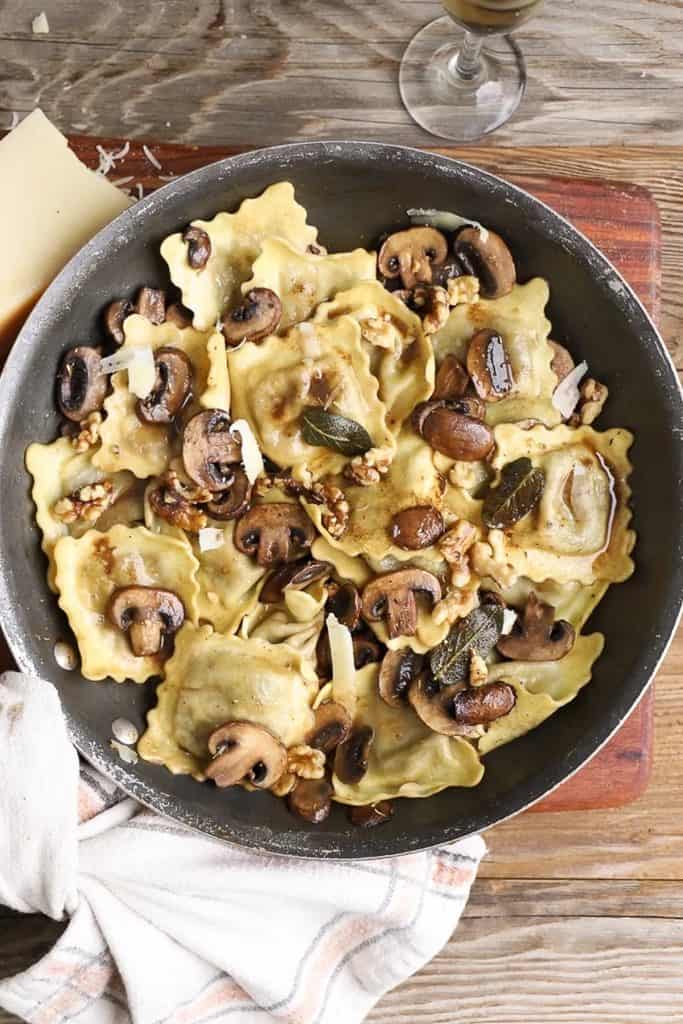 Brown Butter Mushroom Ravioli: Traditionally served with toasted garlic bread or freshly sliced baguette, my favorite way to enjoy this recipe is next to some steamed vegetables. A ravioli dish perfect for special occasions.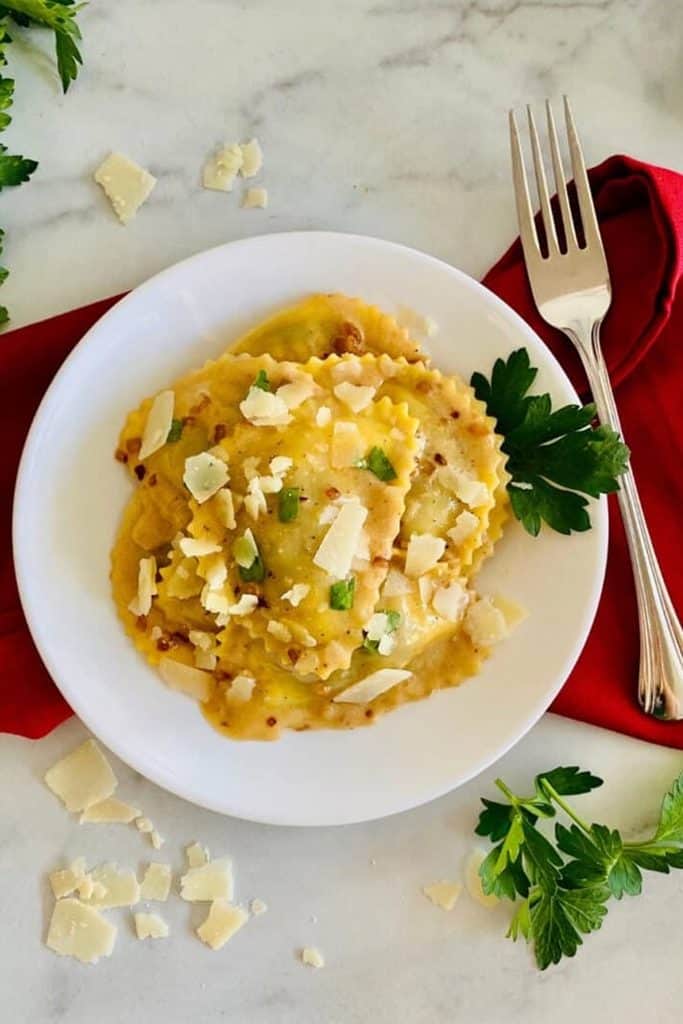 Lobster Ravioli: The combination of lobster and ravioli pasta noodles with creamy sauce is the epitome of romance and decadence. Each bite is like a big warm hug in your mouth!
Our Top Picks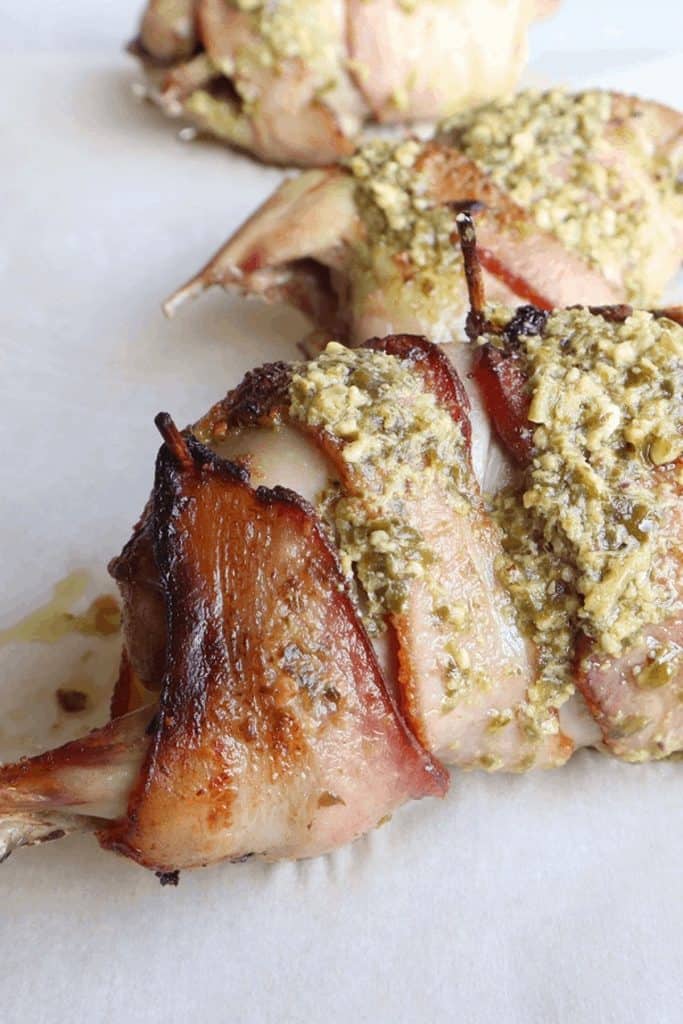 Bacon-Wrapped Quail: These restaurant-quality bacon-wrapped quails with a butter pesto sauce are mouthwatering. You will need four whole quails, thick-cut bacon, pesto, and salted butter.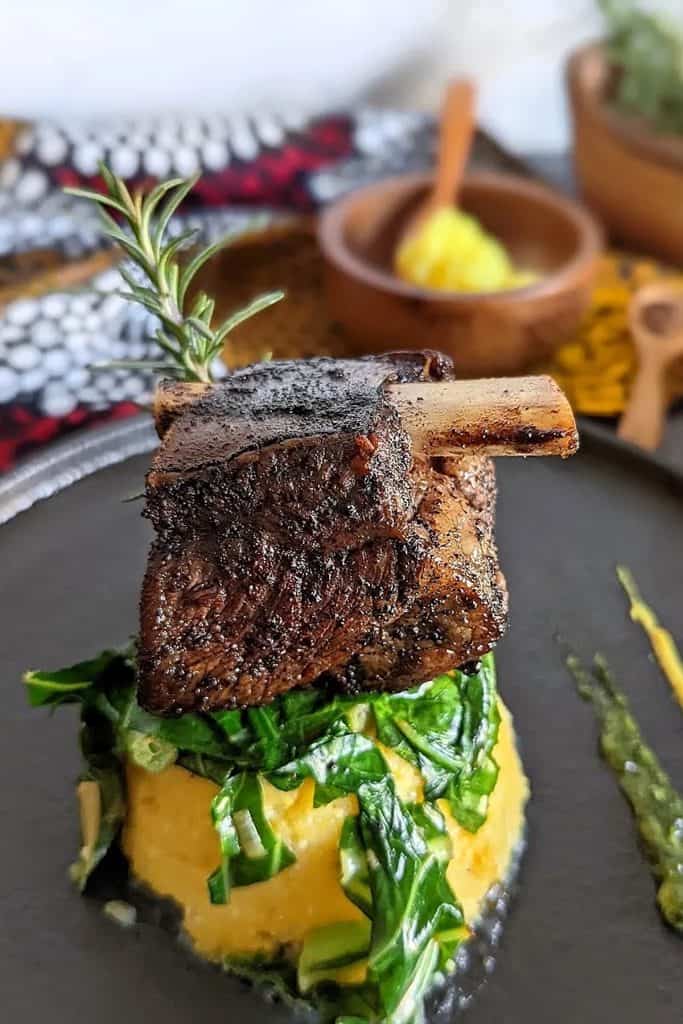 Coffee Bourbon Braised Short Ribs: Coffee and Bourbon Braised Short Ribs are the epitome of decadence for dinner. With a fusion of rich flavors like beef slow-cooked with hints of espresso coffee and bourbon. It's then joined by greens with Niter Kibbeh (an Ethiopian Spiced Butter) and golden grits.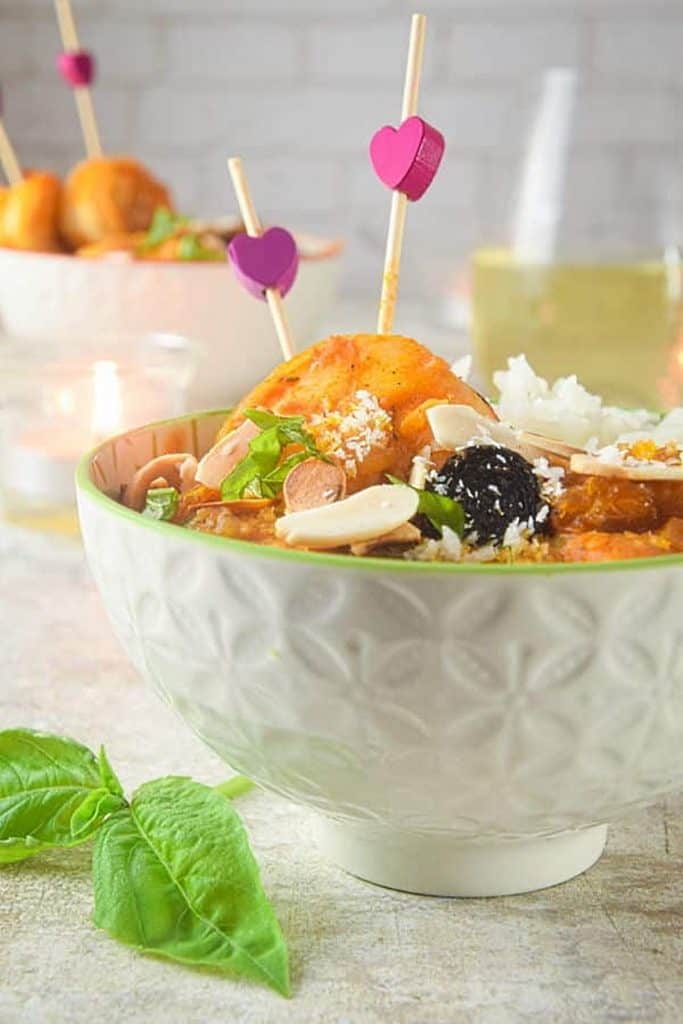 Peanut Coconut Curry Shrimp: Romantic Valentine's Day dinner ideas like peanut coconut curry shrimp taste like Heaven. The combination of peanuts, coconut milk, curry spice, basil, cilantro, and shrimp served over you and rice is amazing.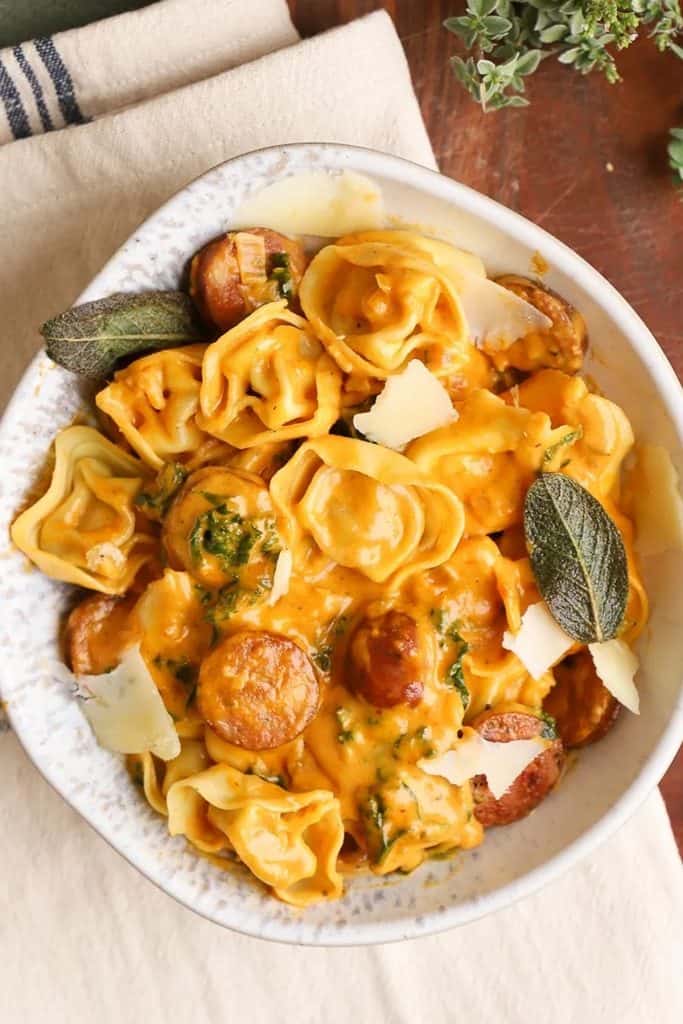 Pumpkin Kale Tortellini: Pumpkin is an underrated vegetable for the months other than fall. It's a cheap and resourceful ingredient all year long, and this pumpkin tortellini is pasta heaven.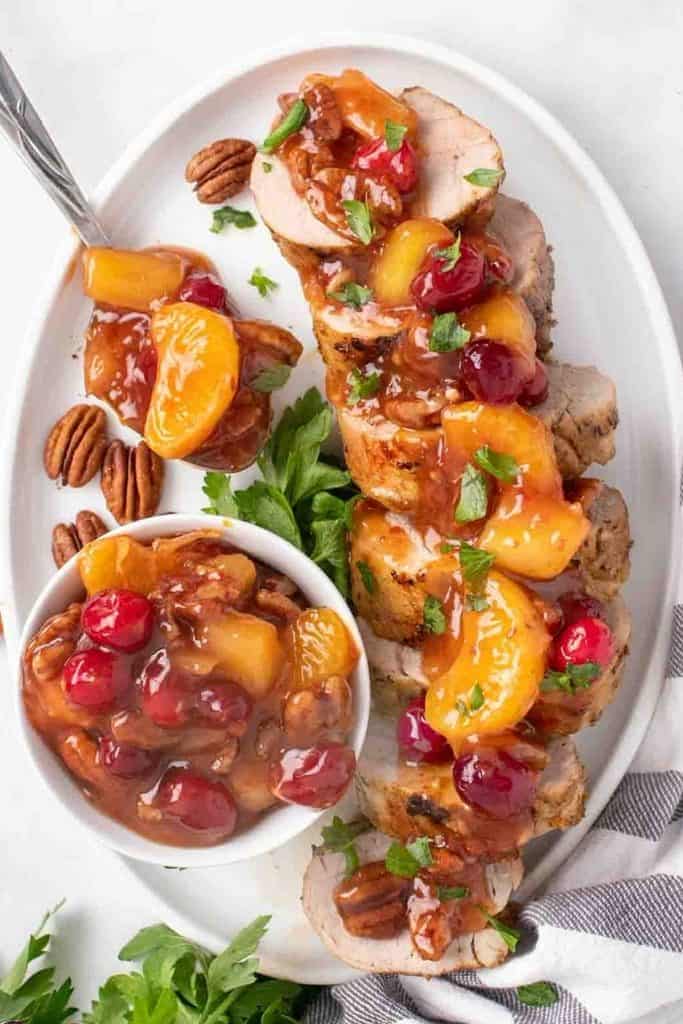 Pork With Pecan Chili: I am so excited to share this delicious meal with you, guys! It's really, really, really TASTY. The best part is that this pork in chili pecan sauce doesn't require any fancy ingredients and won't take much of your time.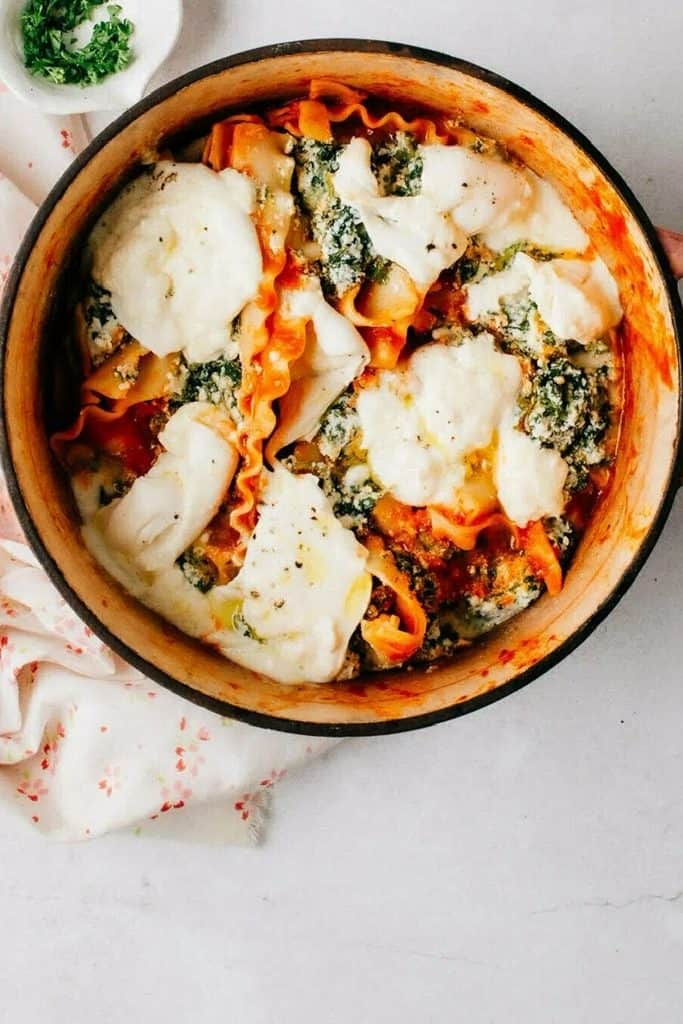 One-Pot Skillet Lasagna: This simple skillet lasagna with spinach and ricotta is cheesy and made on the stovetop in just one pan. If you're a fan of comfort food, this is the one for you.