Chocolate-Covered Strawberry Truffles
By: Vickie | Updated: 10th May 2022
Chocolate-covered strawberries and truffles are both classic Valentine's Day treats. Why not combine them into one deliciously decadent Valentine's Day dessert?
This simple recipe combines the flavors of your favorite chocolate-covered fruit with the smooth and creamy texture of a truffle.
And that combination is so good, you're going to want to share it with your Valentine this year.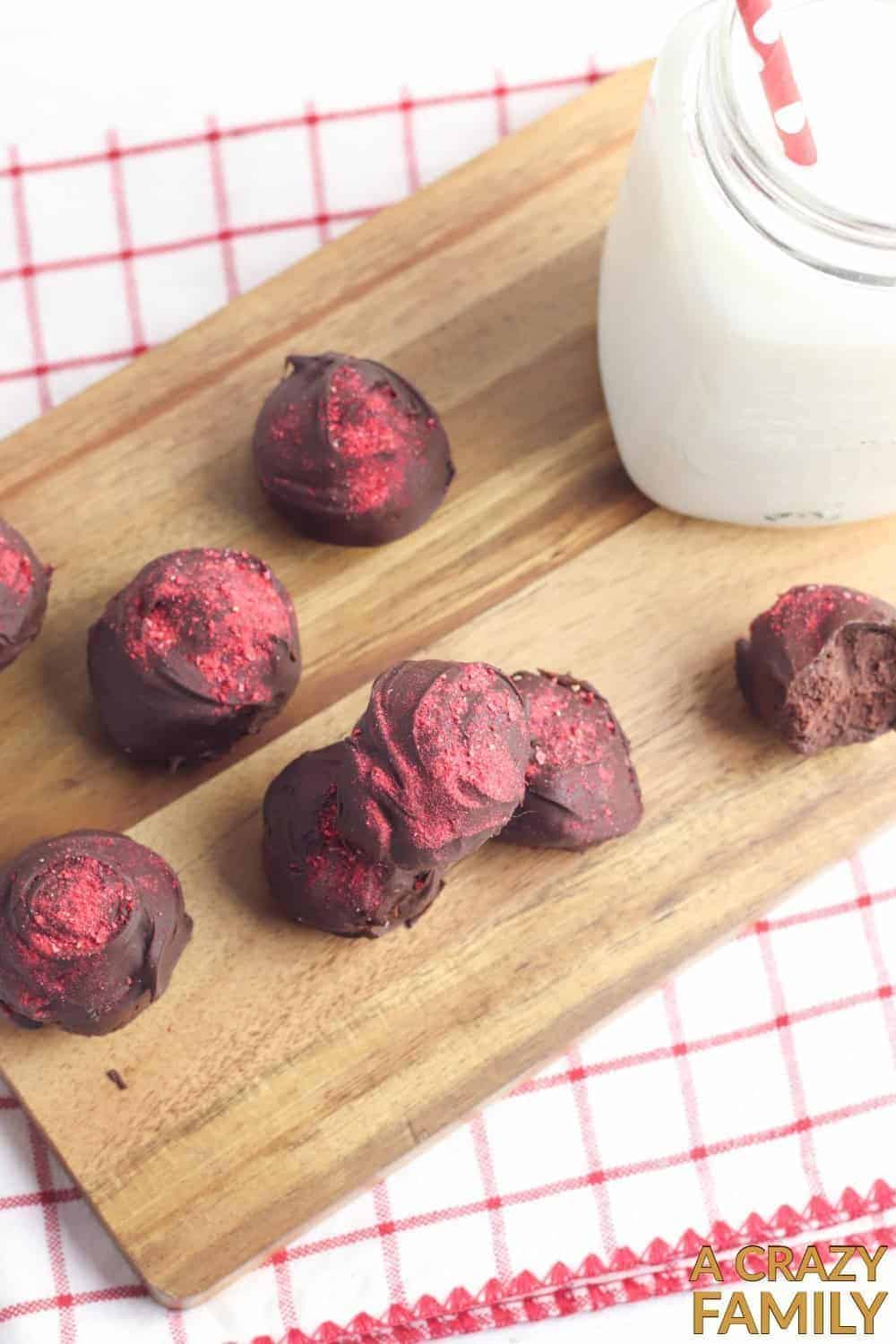 How to Make Truffles
While making most candy involves using special equipment and carefully mixing the ingredients, truffles are the exception!
In addition to only needing two ingredients to make delicious chocolate truffles, they're super easy too.
And you don't need a candy thermometer or special double broiler to make them! All you need to make your own chocolate truffles at home is:
Heavy cream
Chocolate chips
On top of having a simple ingredient list, you can make truffles in just a few simple steps.
Start by heating your heavy cream to a simmer. When small bubbles start to form in the cream, remove it from the heat.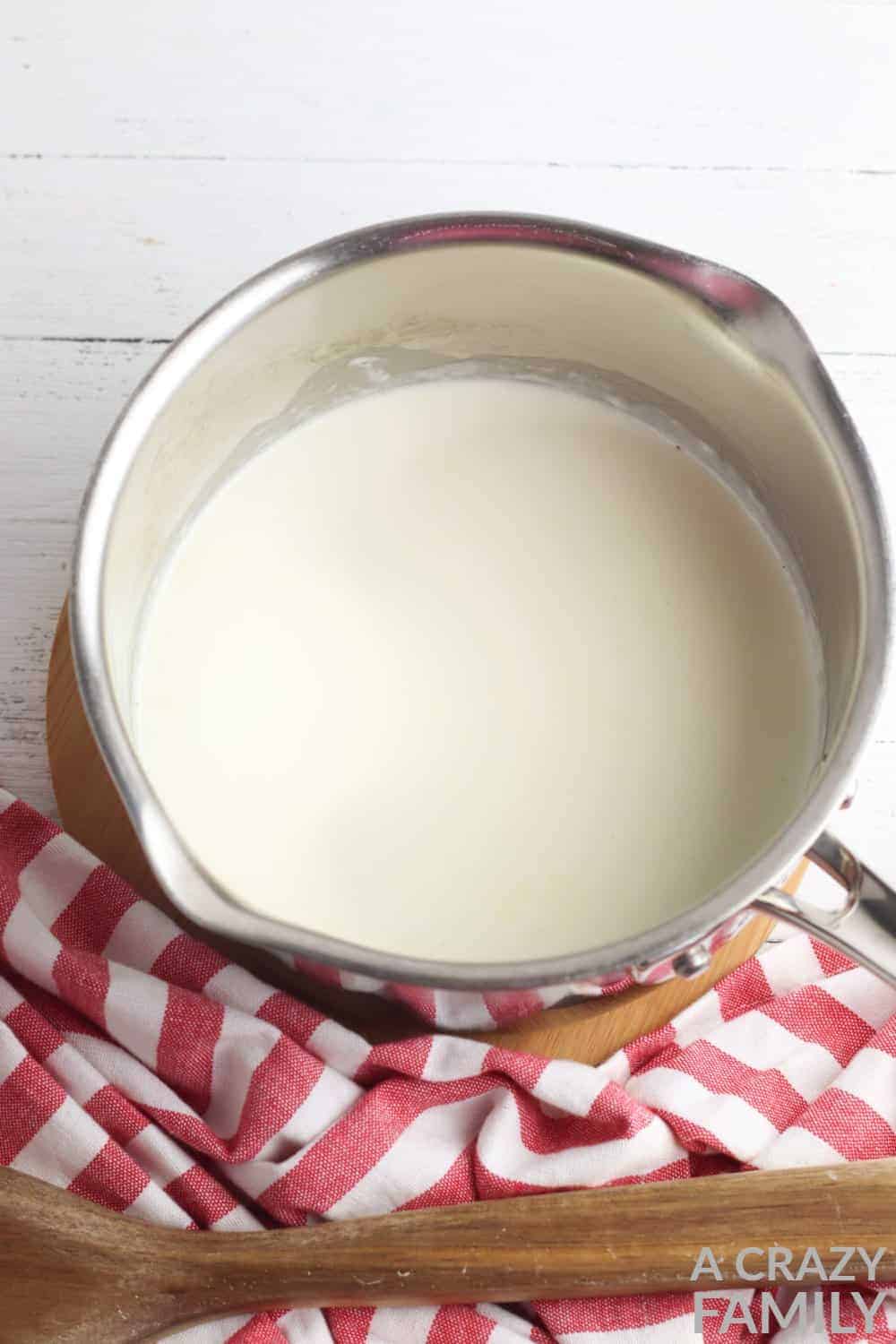 In a heat-safe bowl or shallow dish, add the chocolate chips. Pour the warm cream over the top of the chocolate chips and let the mixture rest for five minutes.
Then, gently stir the ingredients until the chocolate is melted and the ingredients are well combined.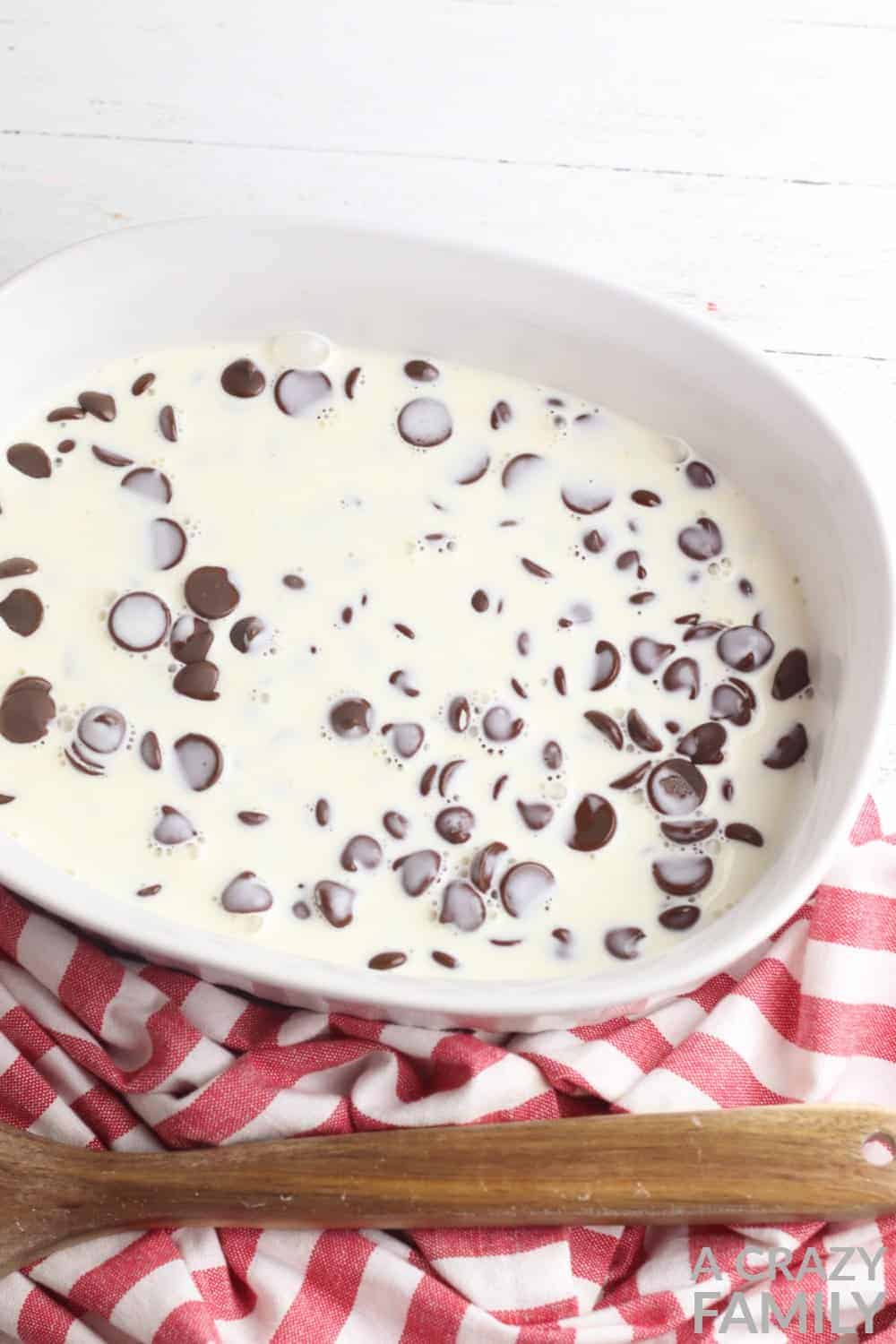 After the chocolate and cream are mixed together, place the dish in the refrigerator and let it chill for at least an hour.
When the mixture has chilled and the chocolate has set, use a cookie scoop to spoon out the mixture. Roll it around in your hand to form a ball and enjoy!
That's it! This simple method is a great basis for making a plain chocolate truffle. But why make a plain truffle when you can dress it up with a few simple ingredients?
Chocolate Covered Strawberry Truffles
To infuse the flavor of a chocolate-covered strawberry into your plain chocolate truffles, you're going to need a couple of extra ingredients.
First, you'll need freeze-dried strawberries. To prep your freeze-dried strawberries to be added to your truffles, they'll need to be blended to a fine powder. Add the strawberries to your blender and pulse until a powder begins to form.
As you're making your chocolate truffles, add the powdered strawberries to the chocolate and cream mixture before it is chilled. Simply pour the strawberries into the chocolate mixture and stir to combine.
Be sure to set aside a little bit of extra strawberry powder for decorating your truffles after you're finished!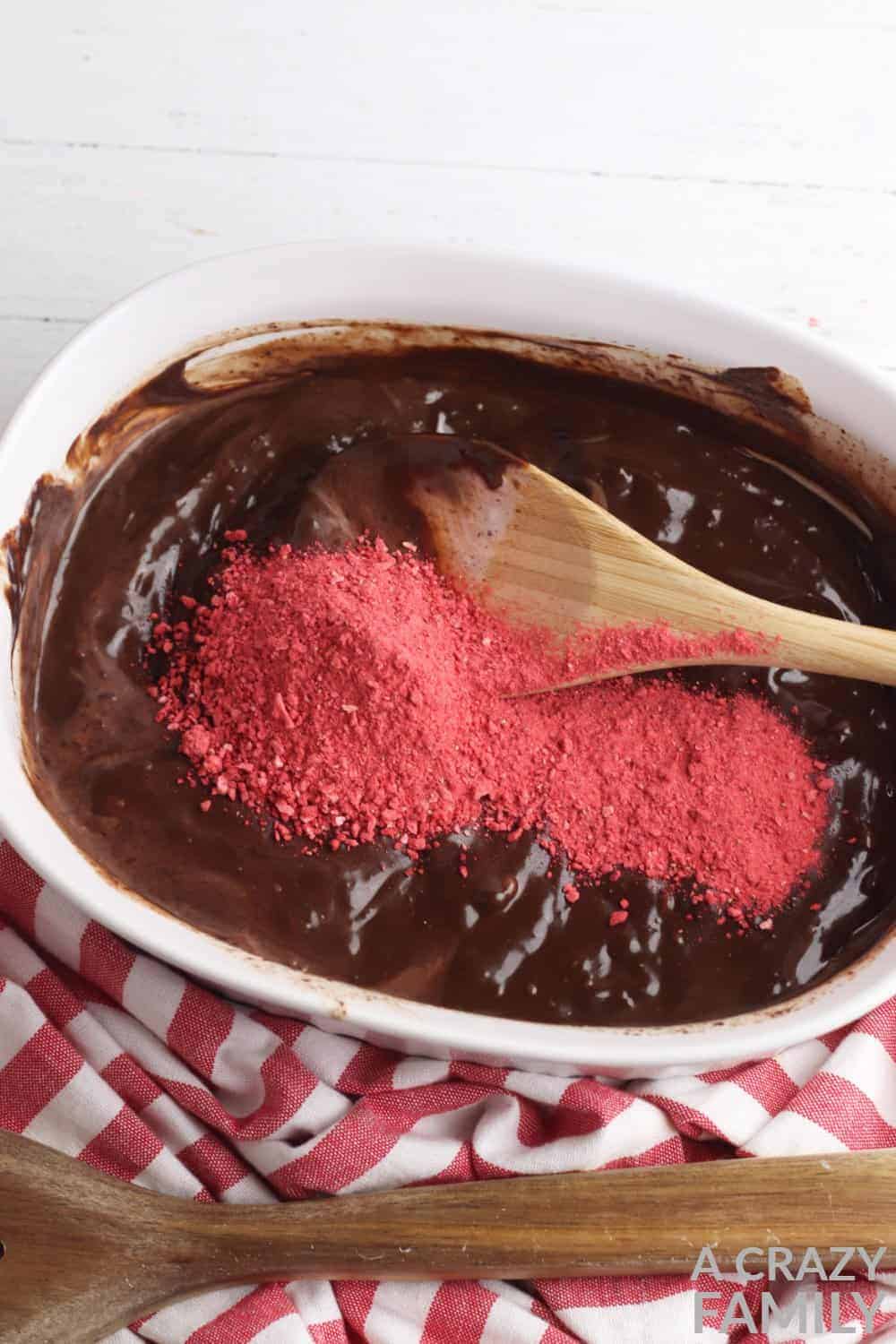 In addition to adding strawberries to the truffle mixture, you'll also need some extra chocolate for coating the truffles. Since I love the combination of strawberries and dark chocolate, I used dark chocolate chips for both the truffles and the chocolate coating.
To make a chocolate coating for your truffles, melt the chocolate chips in the microwave in 30-second intervals, stirring between each interval until the chocolate is melted. It usually takes one minute to one minute thirty seconds to melt a full package of chocolate chips.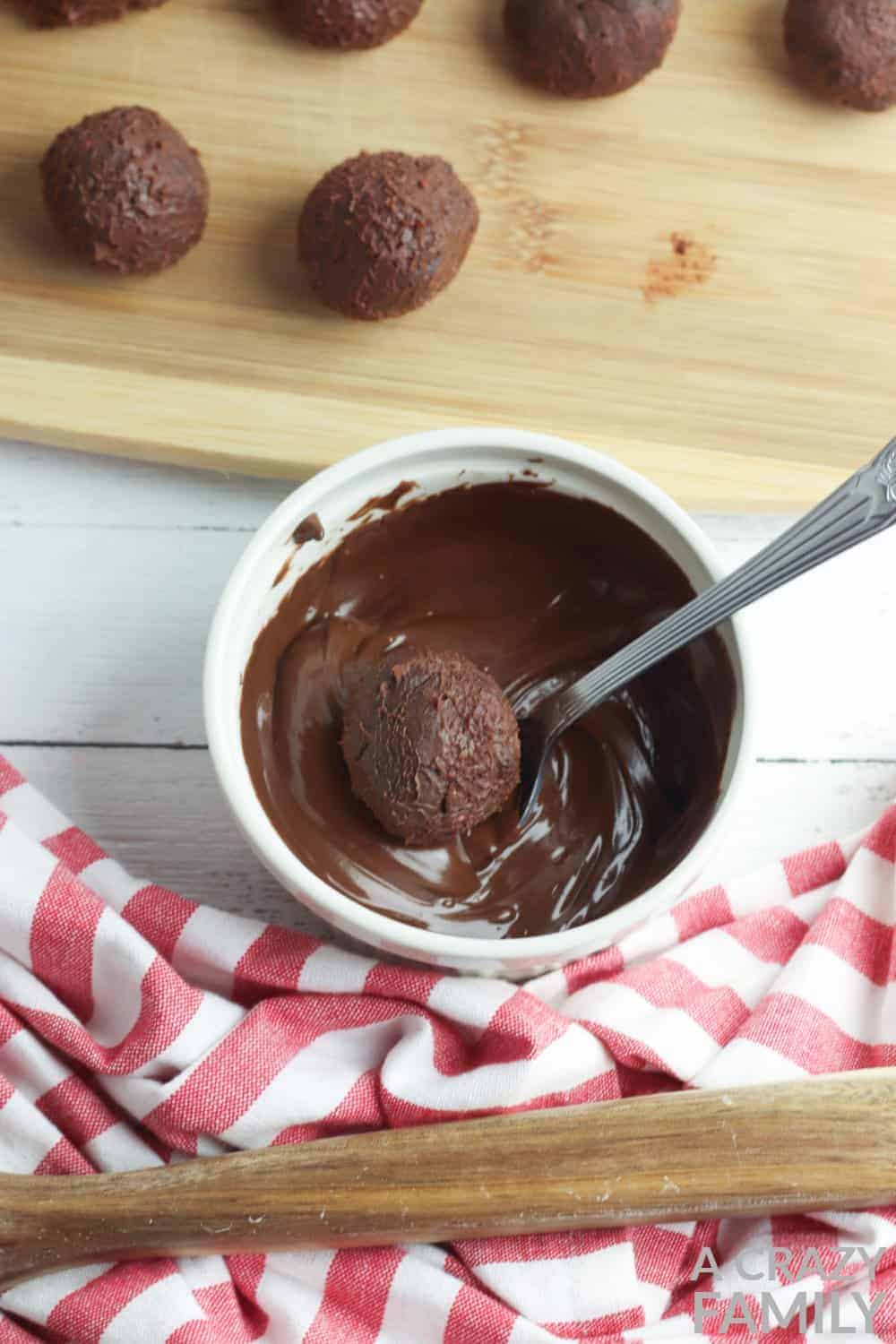 After the chocolate is melted, dip each truffle ball in the chocolate and roll it around to coat the entire ball. Place each chocolate-covered ball on a flat surface to set.
If you plan on decorating the tops of your truffles with strawberry dust, sprinkle it over the top of the wet chocolate before it sets to ensure it sticks to the truffles.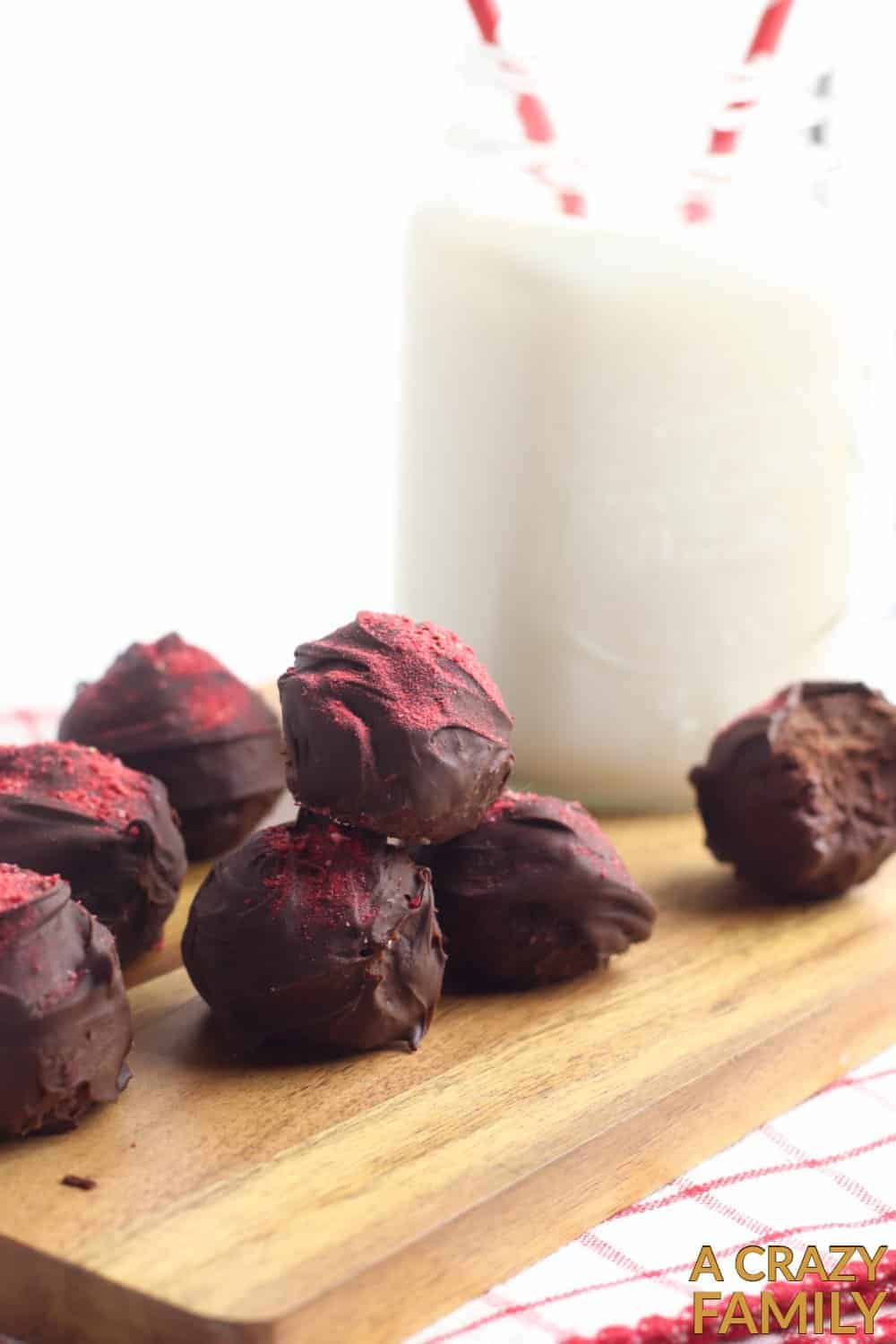 How to Serve
Make up a big batch of these delicious treats to share with your valentine. It will be a guaranteed favorite treat. Serve them alongside our Mini Chocolate Covered Strawberry Cream Cheese Danish Hearts and Valentine's Day Rice Krispie Treats for a variety of fun valentine's party treats.
Move over pumpkin spice, it's time to get ready for chocolate-covered strawberry season! These Chocolate-Covered Strawberry Truffles are easy to make and even easier to eat – and they're downright delicious.
So if you're looking for a sweet treat that will satisfy your cravings, look no further than these truffles. Trust us – you won't regret it!
Frequently Asked Questions About Chocolate Covered Strawberry Truffles
This recipe for chocolate-covered strawberry truffles couldn't be any easier. But sometimes questions come up as you're baking. If you have questions about this recipe, keep reading to see if I have an answer for you!
Can I use fresh strawberries in this recipe?
While fresh strawberries definitely taste better than freeze-dried strawberries, using fresh berries won't work in this recipe. Fresh fruit has too much moisture in it to be used when making truffles. If you added fresh strawberries to the truffle mixture, you'd end up with a soupy mess instead of a delicious strawberry-flavored treat.
Can I use other freeze-dried fruit?
Of course! Dried raspberries or blueberries would taste wonderful in place of strawberries in this recipe. As long as the fruit is freeze-dried, it will work in this recipe. Simply blend your chosen fruit into a powder and add it in place of the freeze-dried strawberries.
What kind of chocolate should I use?
I used dark chocolate chips in my recipe, but you can use any kind of chocolate you like. Most chocolate varieties would taste great in this recipe, including milk chocolate and white chocolate. The higher the quality chocolate you use, the better the truffles will taste. If you plan on using a bar of chocolate instead of chips, be sure to break it into small chunks before adding the cream to ensure it melts evenly as it rests in the warm cream.
More Recipes You'll Love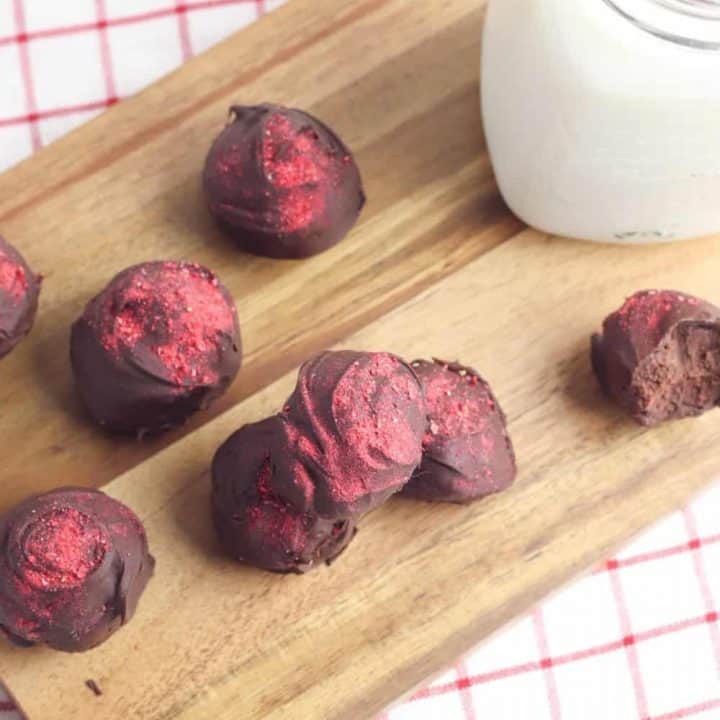 Chocolate Covered Strawberry Truffles
Ingredients
¾

cup

heavy cream

2

10-ounce packages dark chocolate chips

1

1-ounce package freeze-dried strawberries

blended into a fine powder
Instructions
Heat heavy cream over medium heat in a small saucepan. Bring the cream to a simmer, then remove from heat.

Pour one package of dark chocolate chips into a heat-safe bowl. Pour the heated cream over the top of the chocolate chips and allow to rest for five minutes.

Stir the chocolate mixture until well combined, then add all but one tablespoon of the crushed strawberries. Stir to combine.

Place the chocolate mixture in the refrigerator to chill for at least one hour.

Heat the remaining chocolate chips in the microwave in 30-second intervals, stirring between each interval, until melted.

Using a tablespoon or cookie scoop, scoop out the chocolate mixture and form into balls. Dip each ball in melted chocolate and top with a sprinkle of crushed strawberries.

Allow the chocolate to cool and set before serving.


Nutrition
Calories:
232
kcal
|
Carbohydrates:
22
g
|
Protein:
2
g
|
Fat:
15
g
|
Saturated Fat:
9
g
|
Polyunsaturated Fat:
5
g
|
Cholesterol:
15
mg
|
Sodium:
12
mg
|
Fiber:
3
g
|
Sugar:
17
g
Nutrition information is automatically calculated, is intended to serve as an estimate only, and is provided for informational purposes. The accuracy of nutritional information is not guaranteed.
Click stars to rate now! Or leave a comment below.