15 Easy and Delicious Air Fryer Dinner Recipes
This post may contain Affiliate Links. Please read our Disclosure Policy for more information.
Looking for some easy and delicious air fryer dinner recipes? These are some of our favorite recipes, from chicken and fish to vegetables, burgers, pies, and more, for an easy weeknight meal for your family.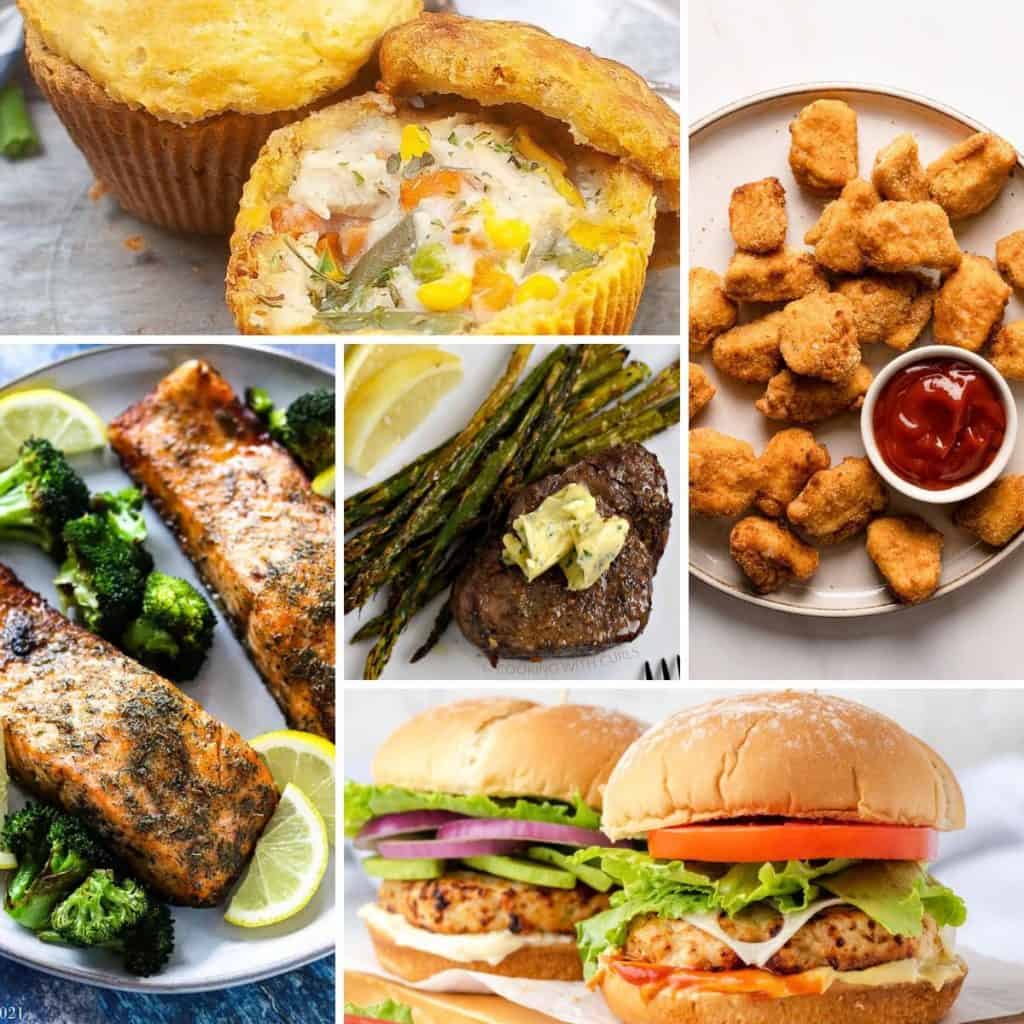 If you have an air fryer, you know how amazing they are at making quick, healthy, and easy meals. If you don't, now is your chance to try it out.

Whether you're looking for something quick and easy or a kid-friendly dinner, there are so many delicious air fryer recipes. And don't forget to check our 21 Delicious Meals For $5 and Under for feeding your family on a budget!
15 Easy and Delicious Air Fryer Dinner Recipes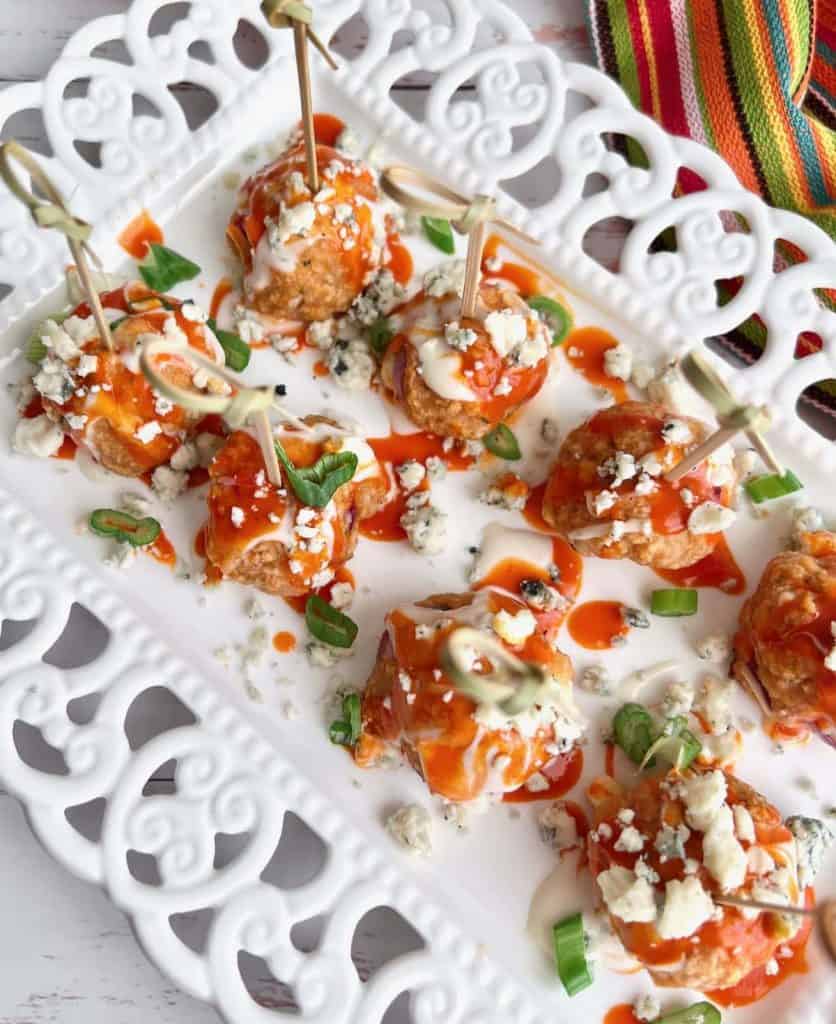 Buffalo Chicken Meatballs by Quiche My Grits: Pop these meatballs into the air fryer for a fast and tasty way to get your buffalo chicken fix!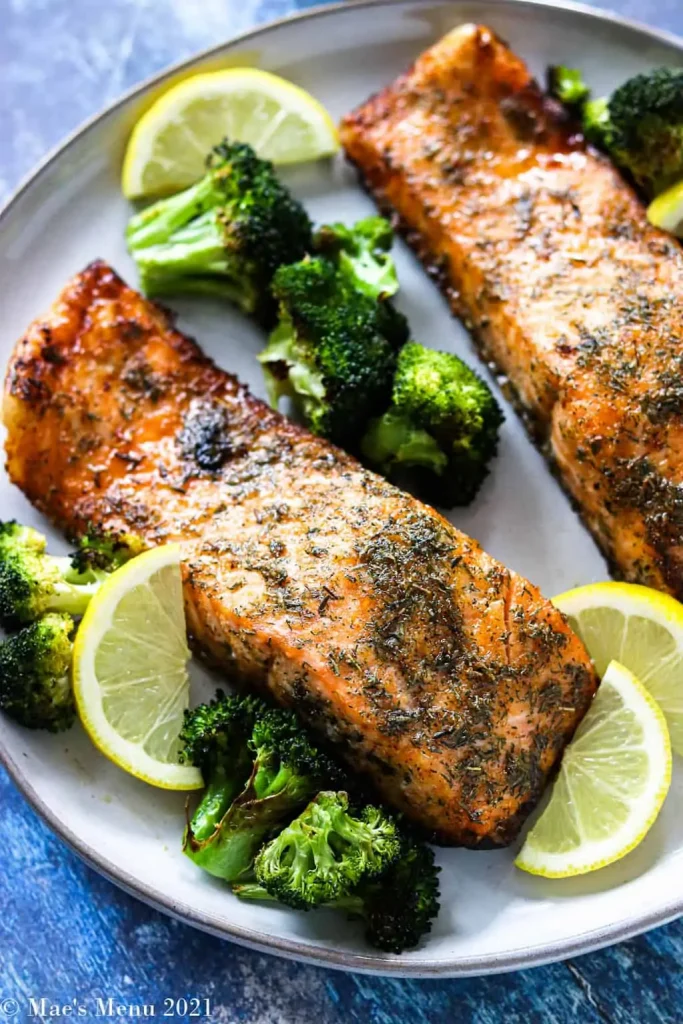 Flaky Salmon Filets by Mae's Menu: Salmon is cooked to flaky perfection in an air fryer. Your family is sure to love this easy dish.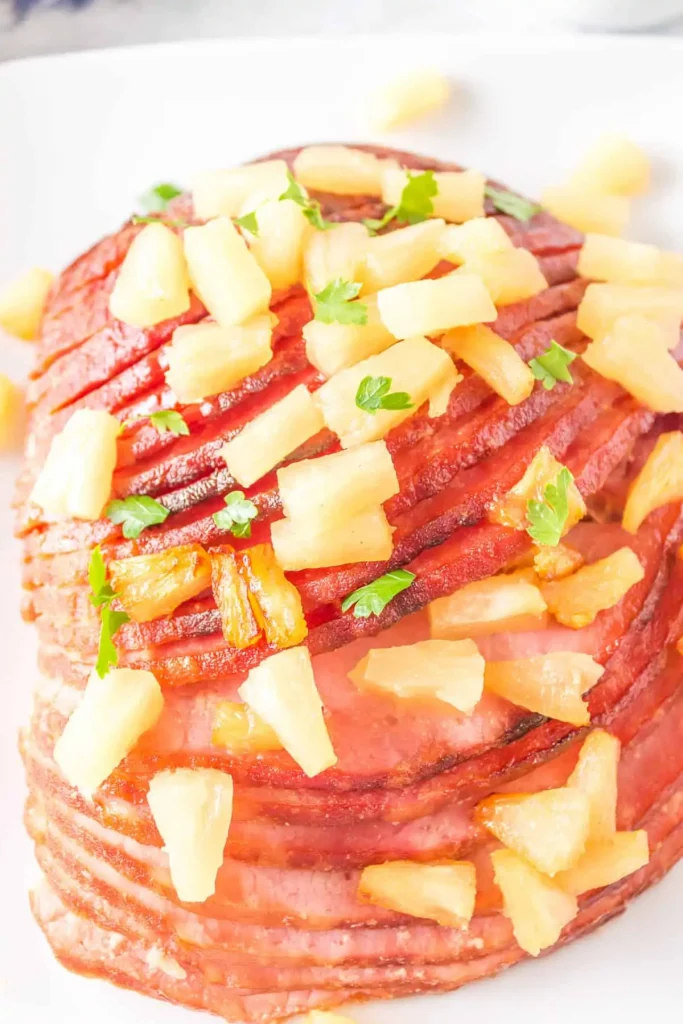 Spiral Ham by Crayons and Cravings: Who knew you could make a spiral ham in the air fryer? This fuss-free recipe makes for a hearty meal.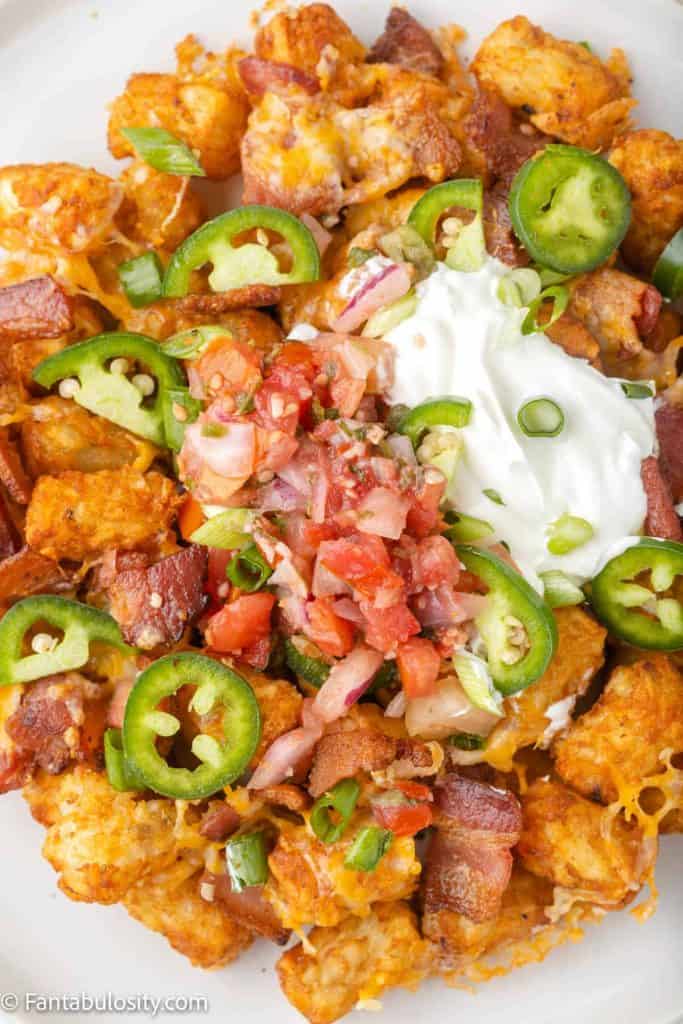 Loaded Tater Tots by Fantabulosity: Make tots into a meal when loaded with all the toppings and cooked to perfection!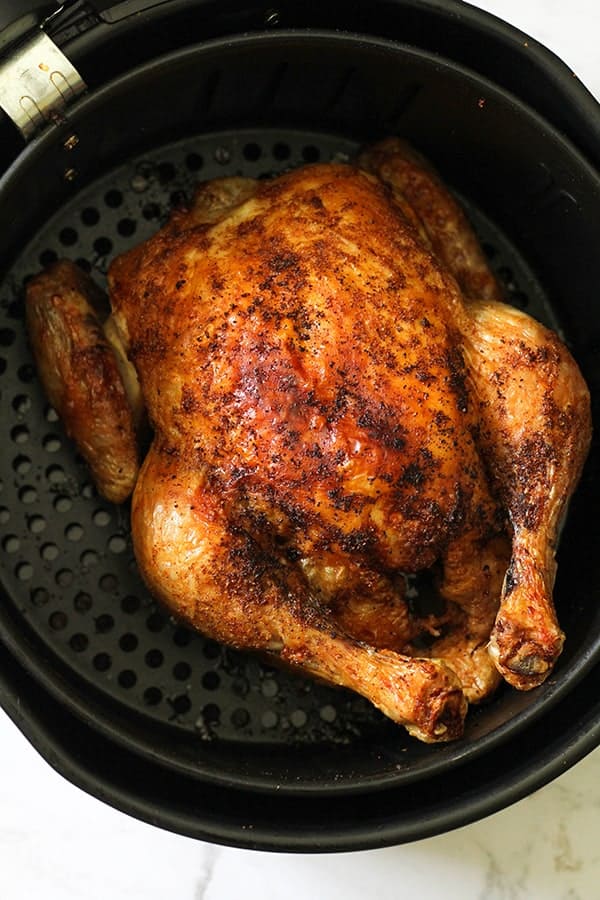 Roasted Whole Chicken by Cooking It Real: This easy whole-roasted chicken makes for such a good family meal on those nights that you don't want to cook.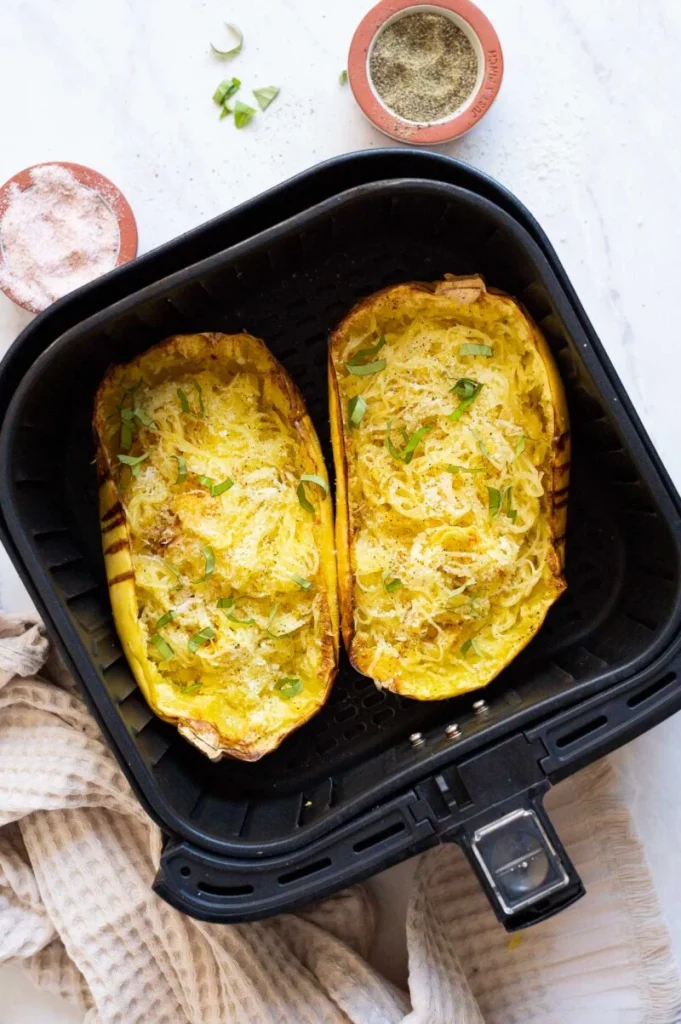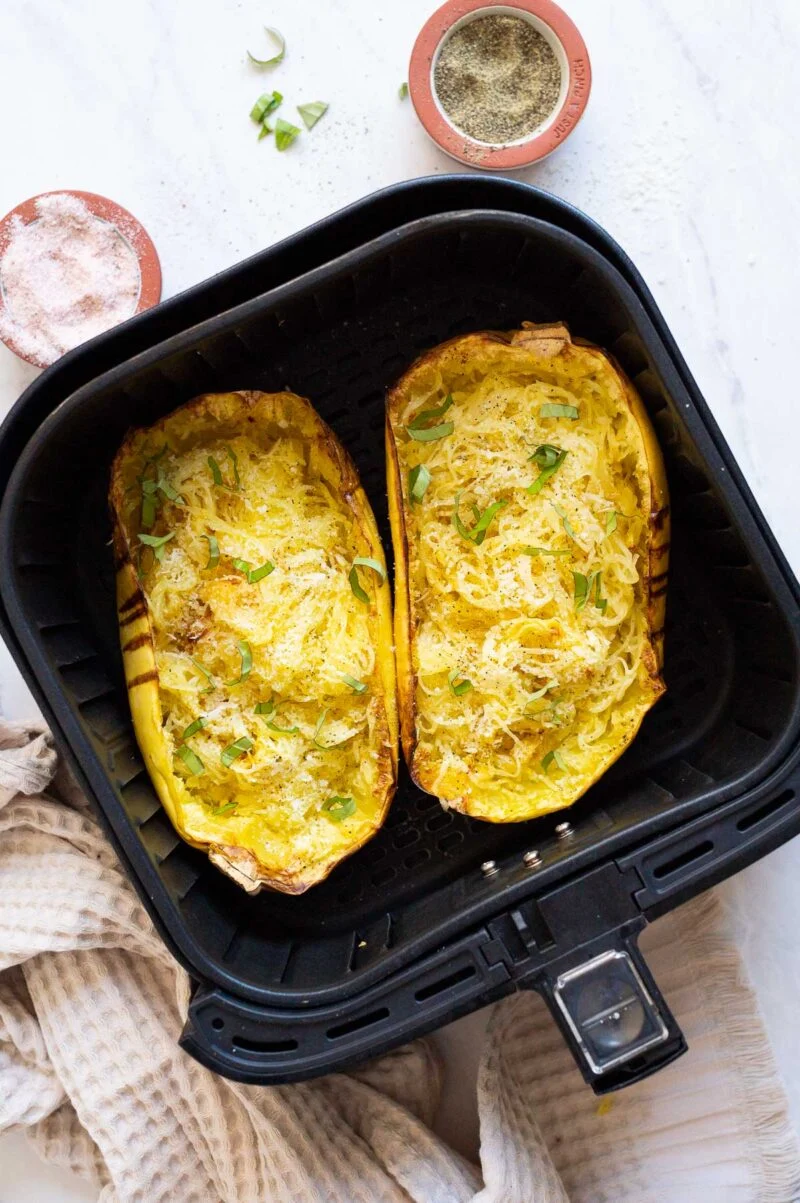 Spaghetti Squash by I Food Real: Get your spaghetti squash going in the air fryer for a really easy meal addition.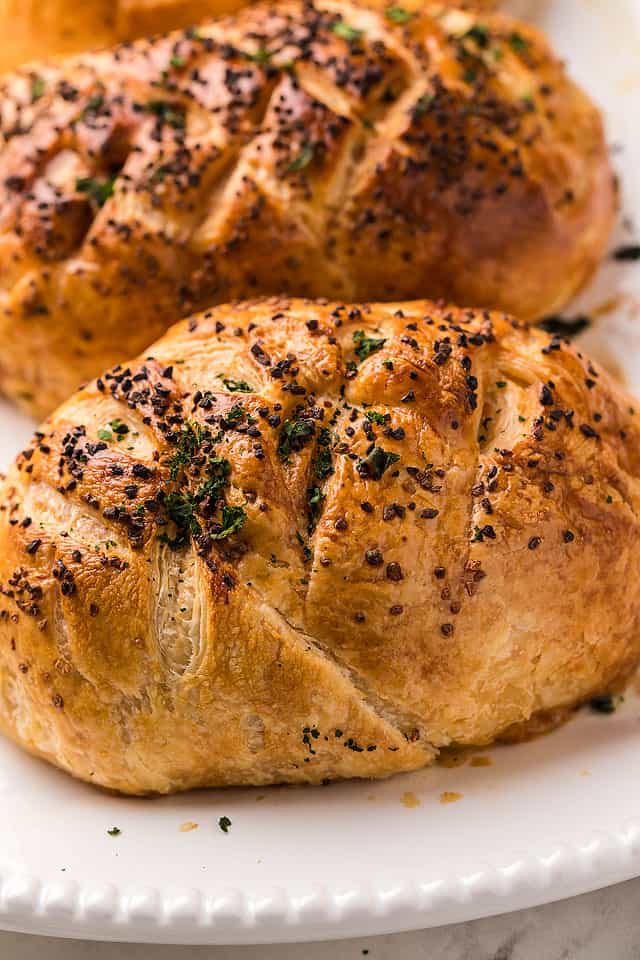 Bruschetta Stuffed Chicken Breast by xoxo Bella: No need to go out tonight. This bruschetta stuffed chicken rivals the best Italian restaurants!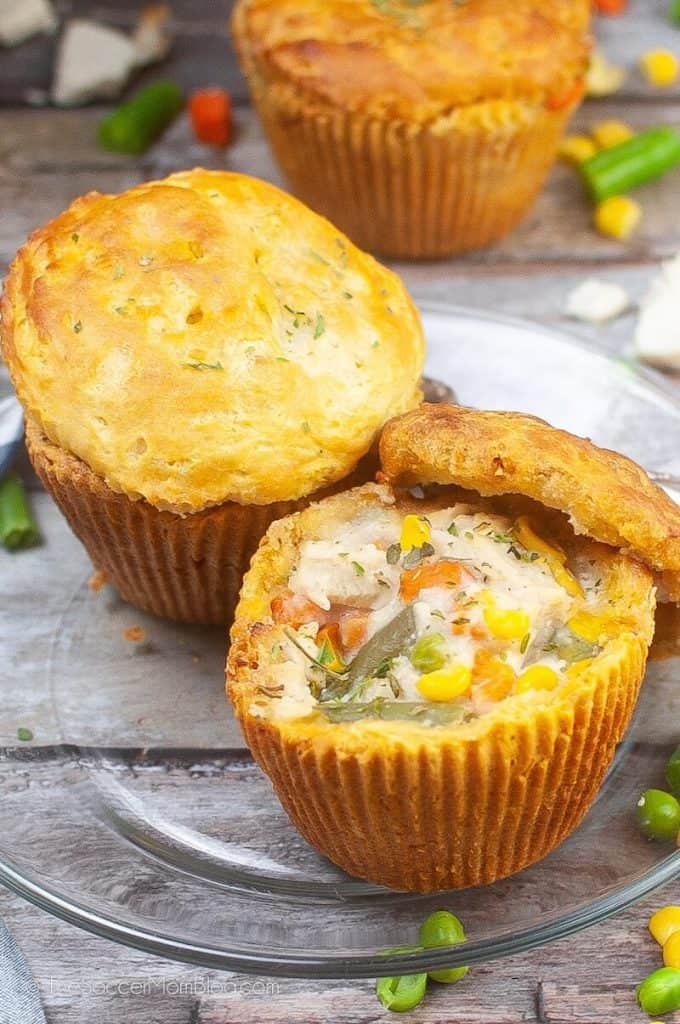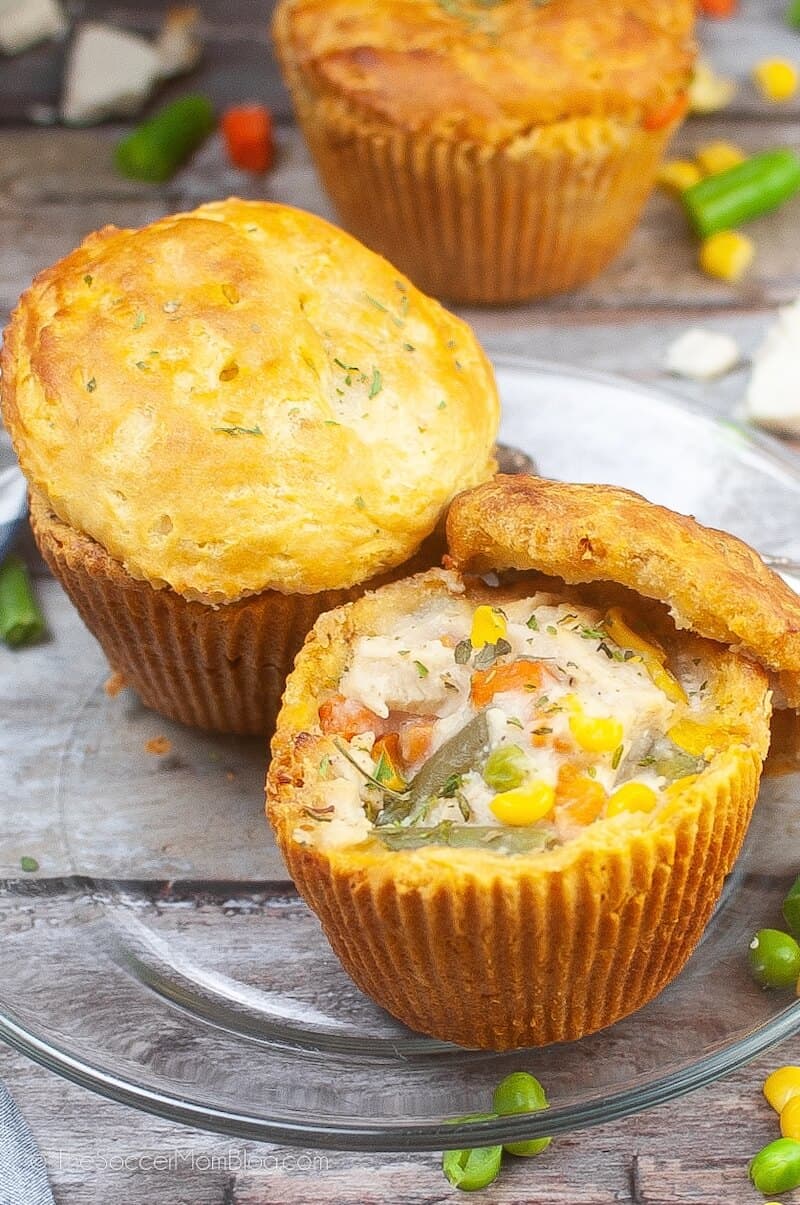 Mini Chicken Pot Pies by The Soccer Mom: Craving comfort? You can make these tasty tiny pot pies in your air fryer for a wonderful and warm meal.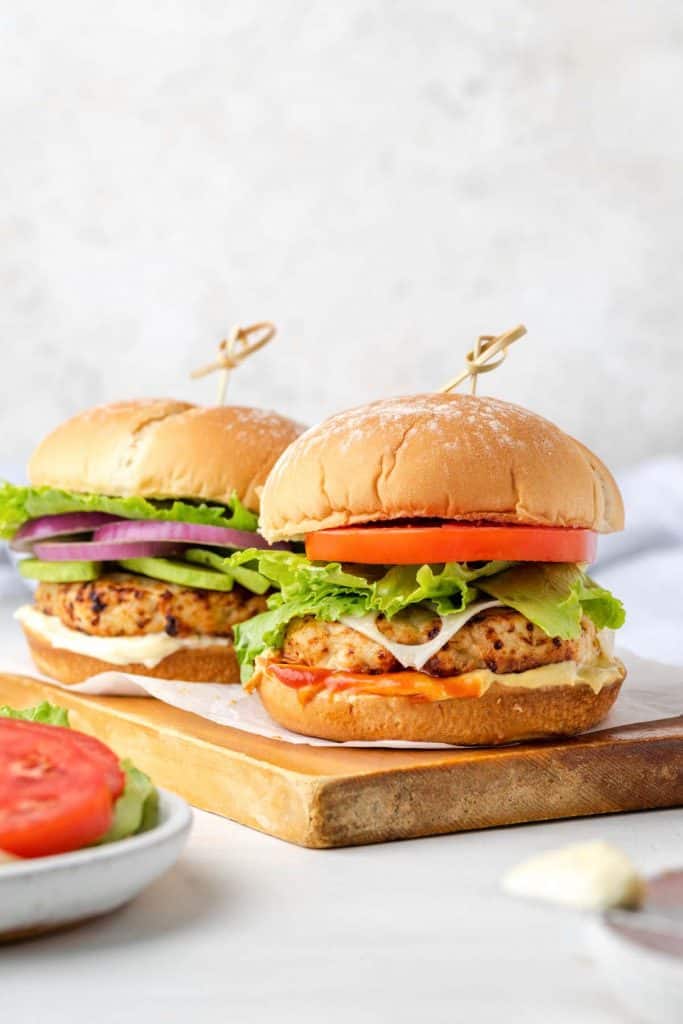 Turkey Burgers by Clean Plate Mama: Burgers are always a good idea, and this recipe makes them a bit healthier with the use of ground turkey.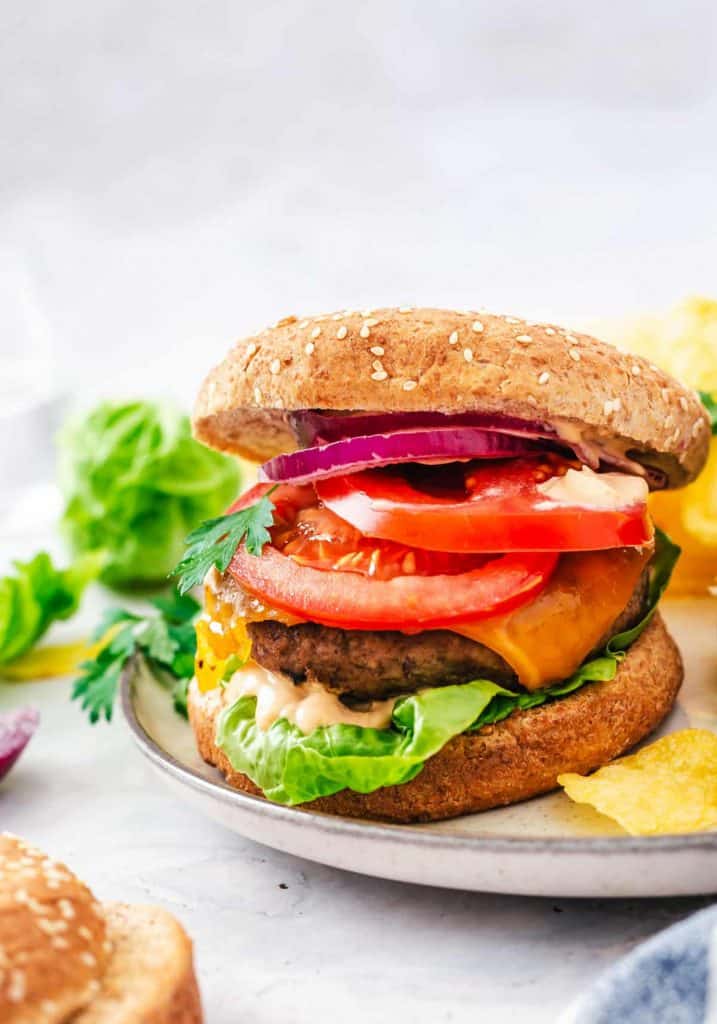 Foil-Wrapped Burgers by Chunky in Kentucky: Foil-wrapped burgers are just the thing to pop into the air fryer for a classic easy dinner.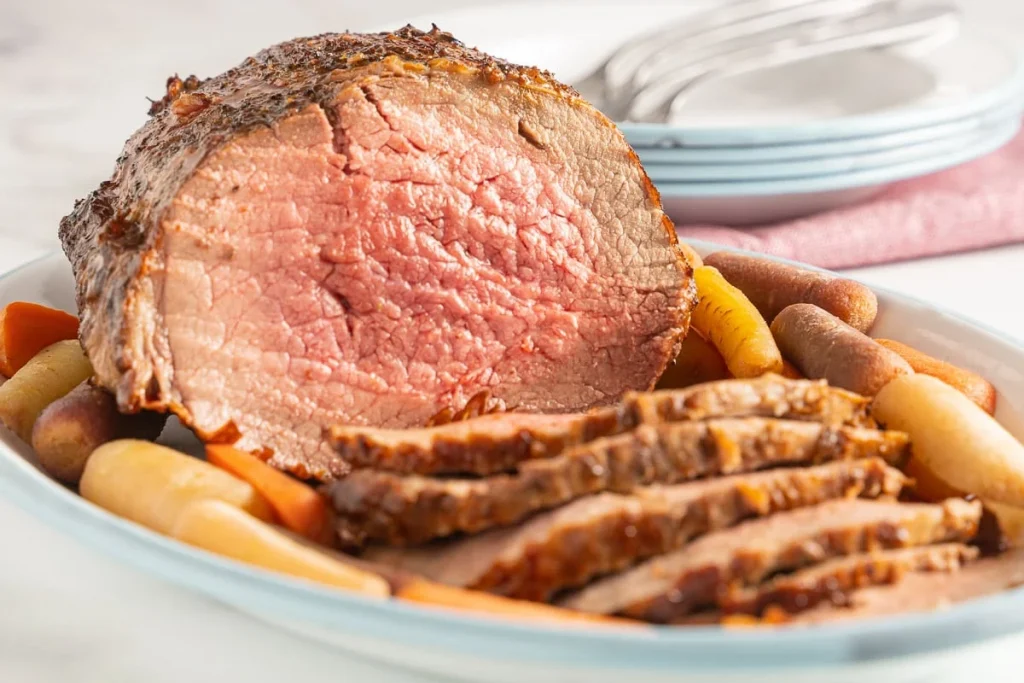 Garlic Roast Beef by Debs Daily Dish: Roast beef has never been better than it is with this garlic roast beef recipe that cooks in the air fryer, of course!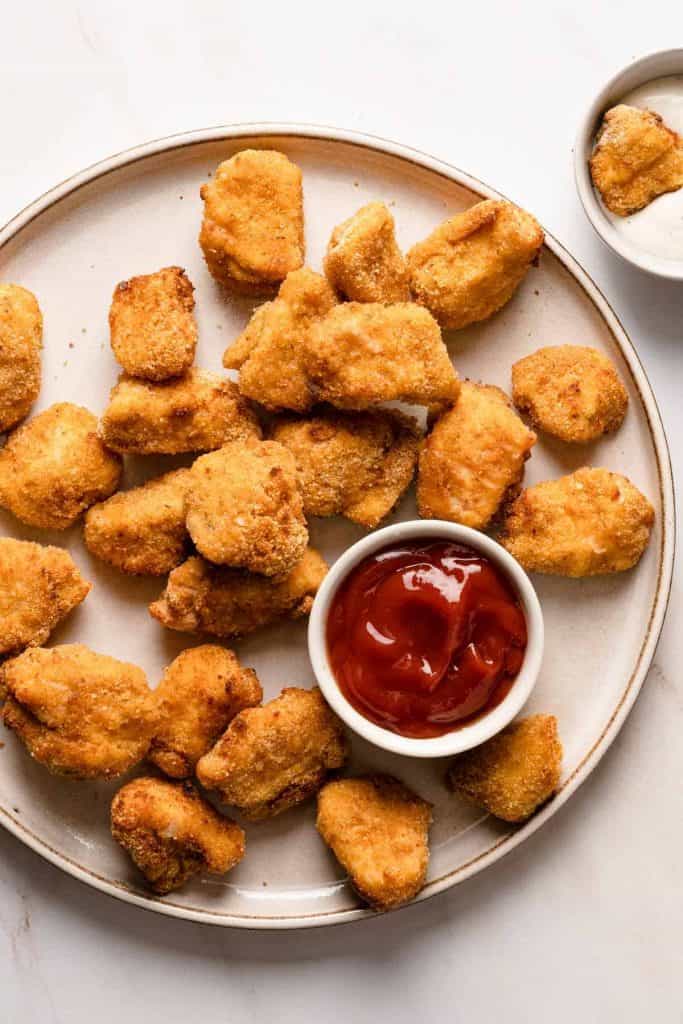 Homemade Chicken Nuggets by Nibble and Dine: Homemade nuggets make for such a tasty and easy air fryer meal idea!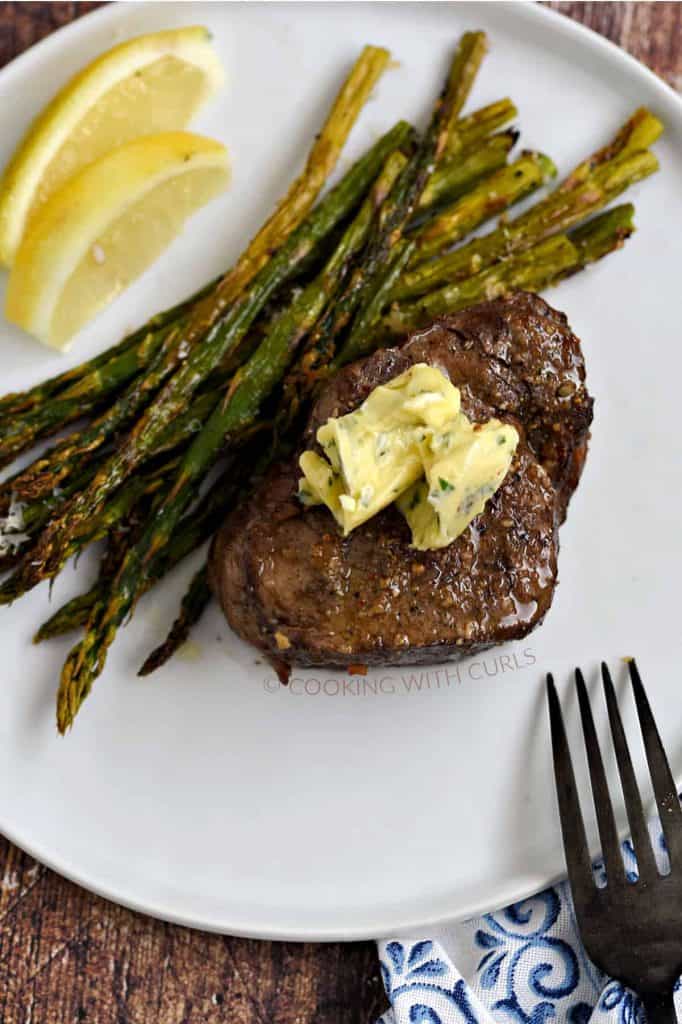 Air Fryer Steaks by Cooking with Curls: Have you ever made steaks in your air fryer? This recipe makes it easy, and you will love the results!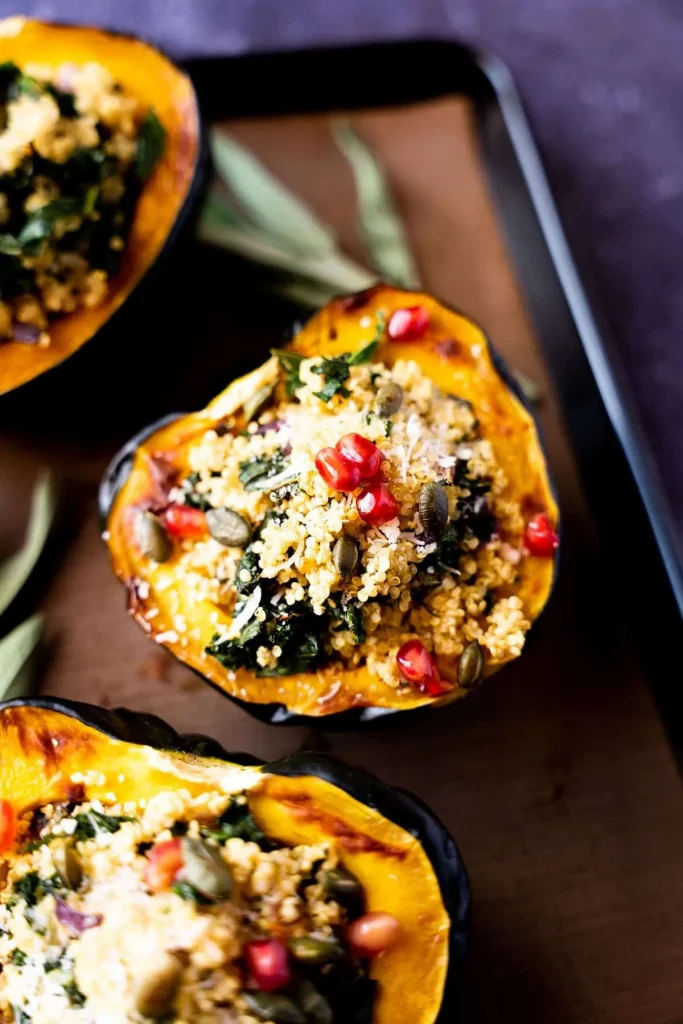 Stuffed Acorn Squash by Vegan Punks: Acorn squash is just the thing to stuff and cook in the air fryer for a hearty and wholesome dinner idea.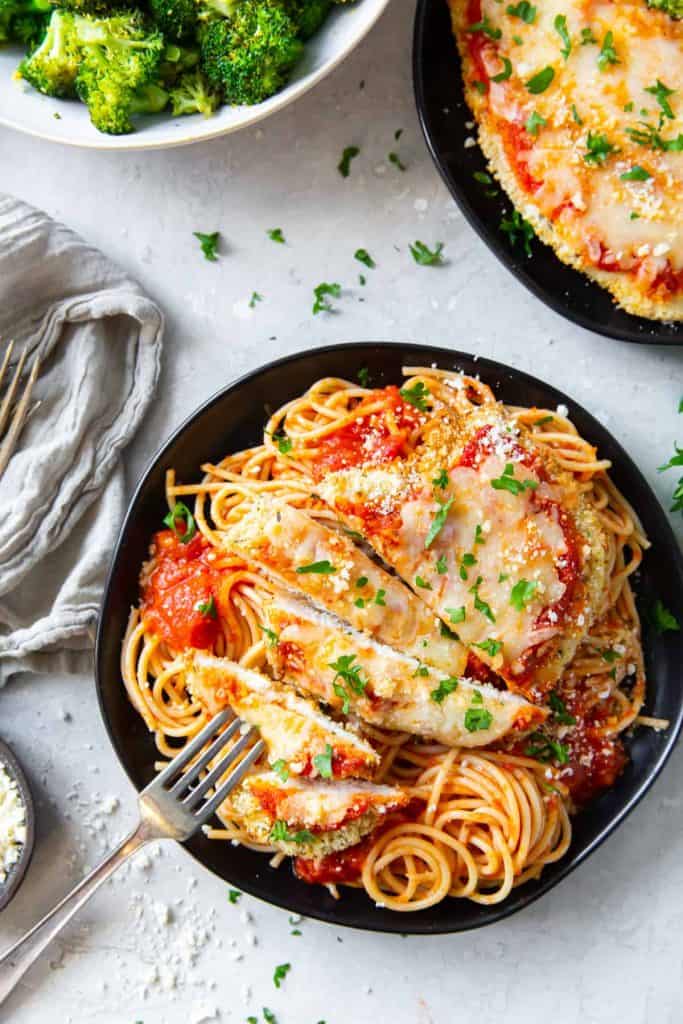 Easy Chicken Parmesan by From Valerie's Kitchen: Chicken parm has never been so fast and simple! Make it in the air fryer for a new favorite weeknight meal idea.
Pin now to save for later!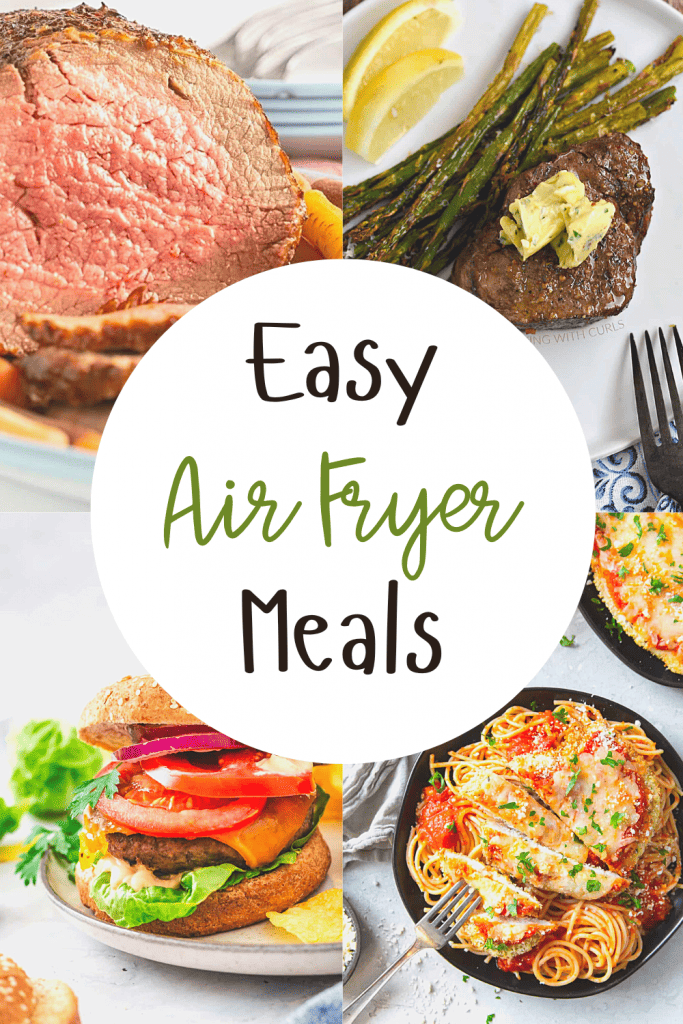 Hello, I'm Vickie aka The Crazy Family Mom!

The creator of A Crazy Family and a stay-at-home mom of a little boy with a big personality. I love to share real food recipes, parenting tips & encouragement, fun kids activities, and so much more! Plus, I am thrilled to provide you with a space to celebrate all that is awesome (and a little crazy) in the world.