40+ Easy and Delicious Air Fryer Dinner Recipes
This post and its photos may contain affiliate links. As an Amazon associate, I earn from qualifying purchases.
Looking for some easy and delicious air fryer dinner recipes? These are some of our favorite recipes, from chicken and fish to vegetables, burgers, pies, and more, for an easy weeknight meal for your family.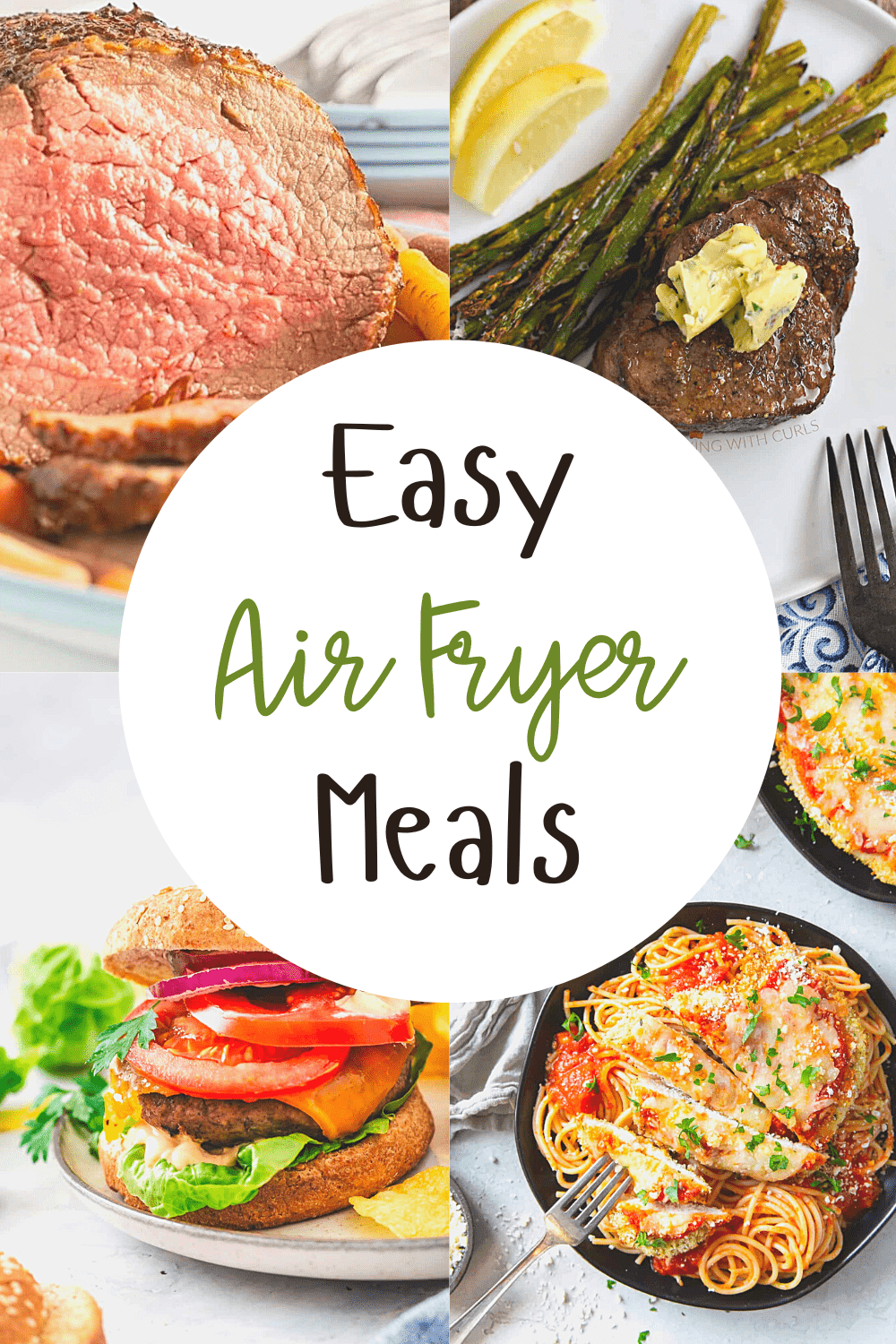 Easy and Delicious Air Fryer Dinner Recipes
If you have an air fryer, you know how amazing they are at making quick, healthy, and easy meals. If you don't, now is your chance to try it out. Whether you're looking for something quick and easy or a kid-friendly dinner, there are so many delicious air fryer recipes.

Be sure to see check out all my other air fryer recipes, and don't forget to check out our delicious meals for $5 and under for feeding your family on a budget!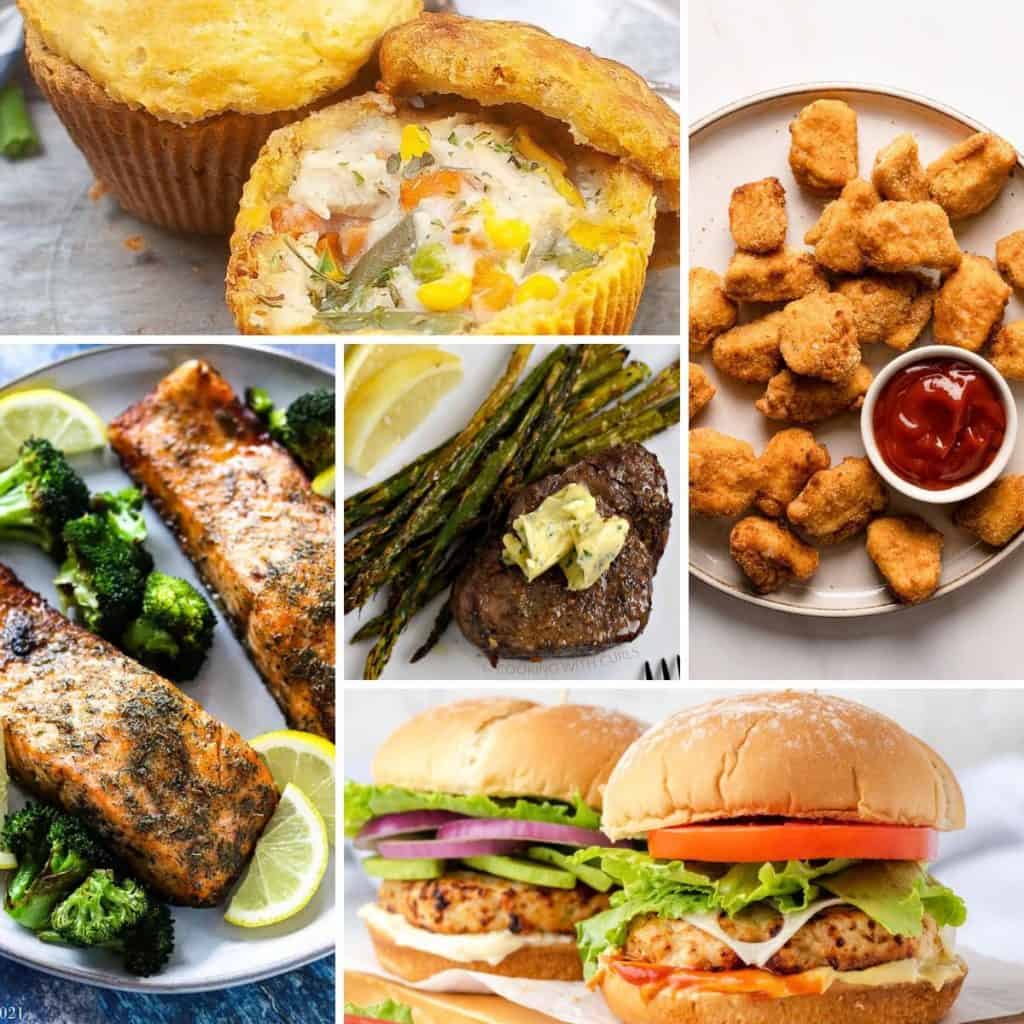 Why use an Air Fryer?
Air fryers are a great way to make food that's crispy and delicious without a lot of added fat or calories. An air fryer uses circulating hot air to cook food with less oil than traditional methods, they also heat up quickly and can be used for so many delicious recipes.
Handy Tools You May Need:
Air Frying Tips & Tricks:
Get all of your ingredients ready before you begin.
Pre-heating your air fryer usually yields better results.
Make sure not to overcrowd the air fryer basket. Leave enough space between pieces of food for hot air to circulate to ensure even cooking.
Clean the basket between uses so that flavors don't carry over from one dish to another.
Use parchment paper or a specially designed air fryer liners in the basket to help prevent sticking and make cleanup easier.
Always check that your food is cooked thoroughly before serving.
These drool-worthy air fryer dinner recipes have all the flavor you love without any of the guilt!
Delicious Air Fryer Dinner Recipes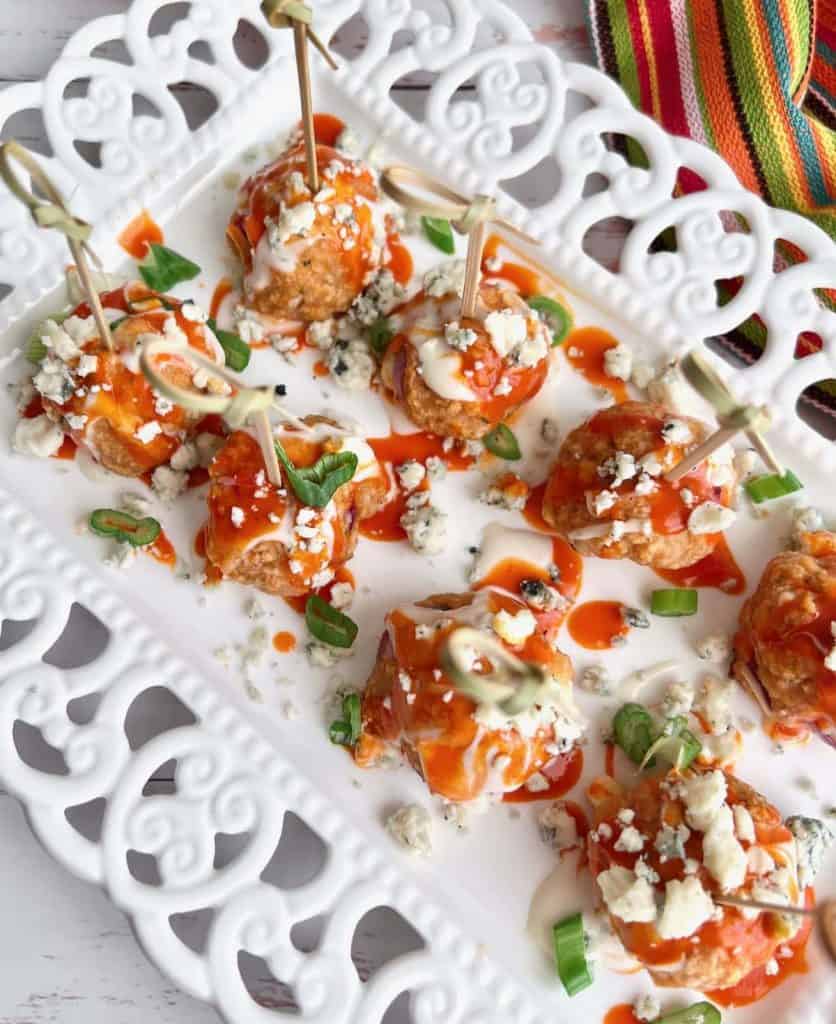 Buffalo Chicken Meatballs by Quiche My Grits

Pop these meatballs into the air fryer for a fast and tasty way to get your buffalo chicken fix!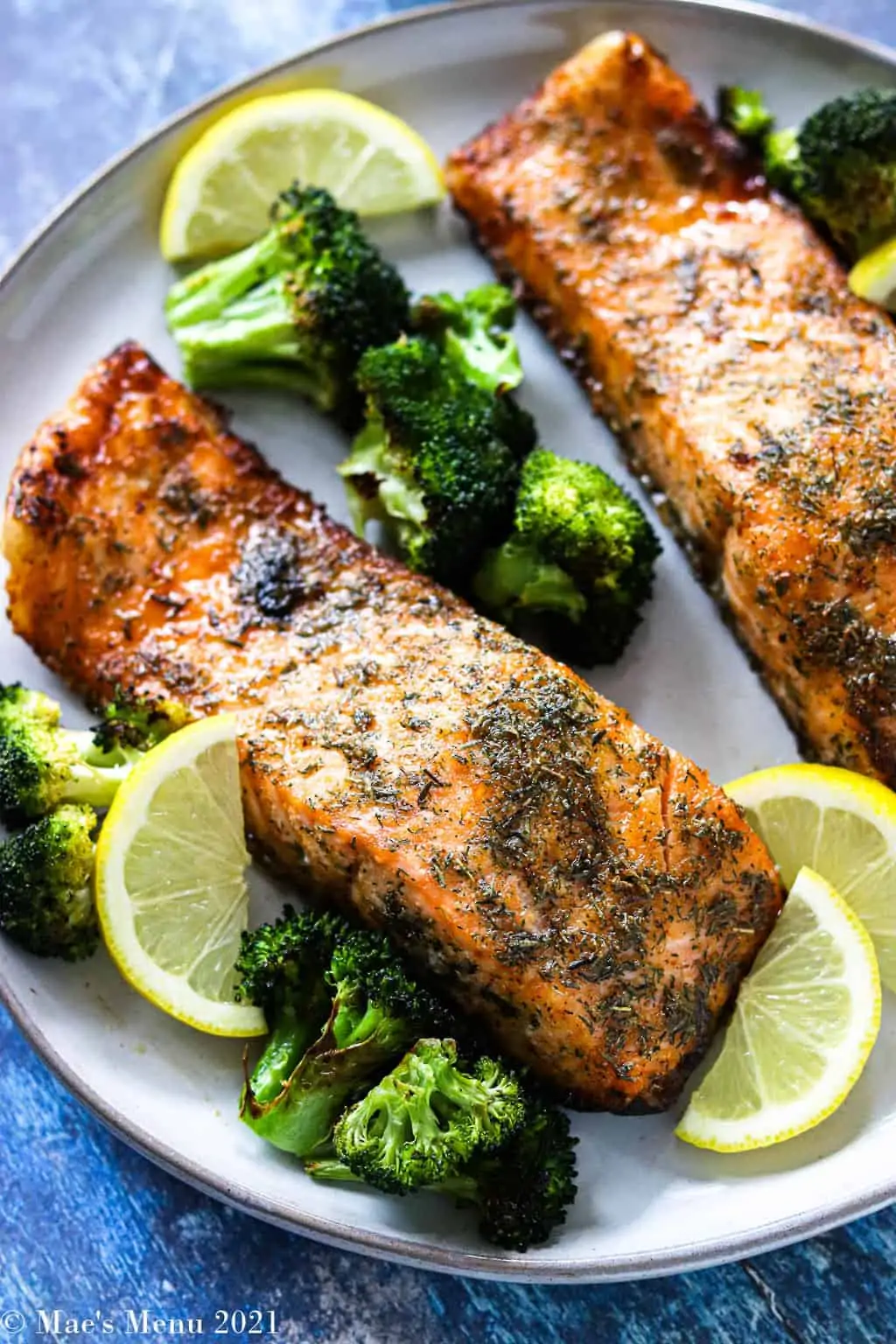 Flaky Salmon Filets by Mae's Menu

Salmon is cooked to flaky perfection in an air fryer. Your family is sure to love this easy dish.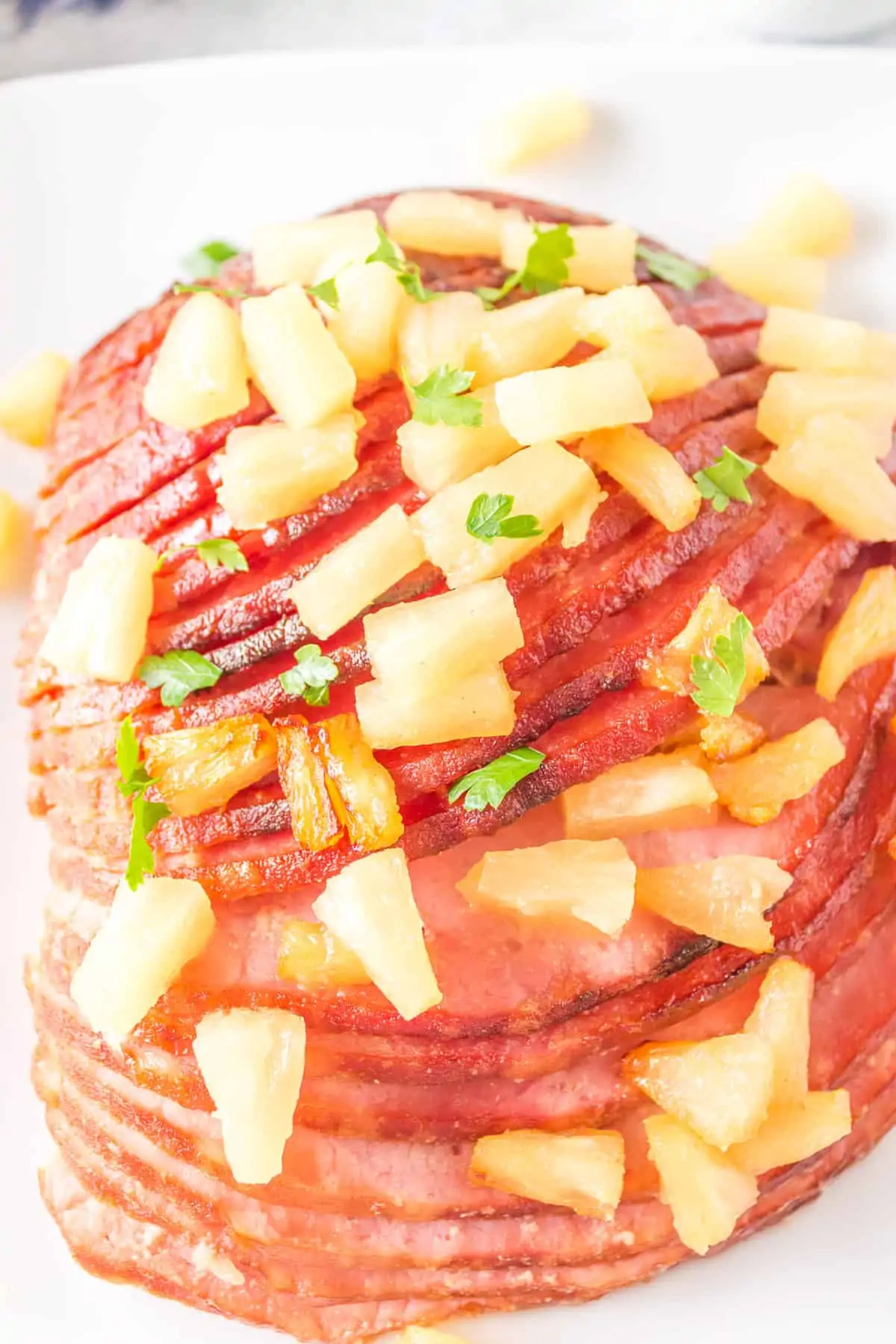 Spiral Ham by Crayons and Cravings

Who knew you could make a spiral ham in the air fryer? This fuss-free recipe makes for a hearty meal.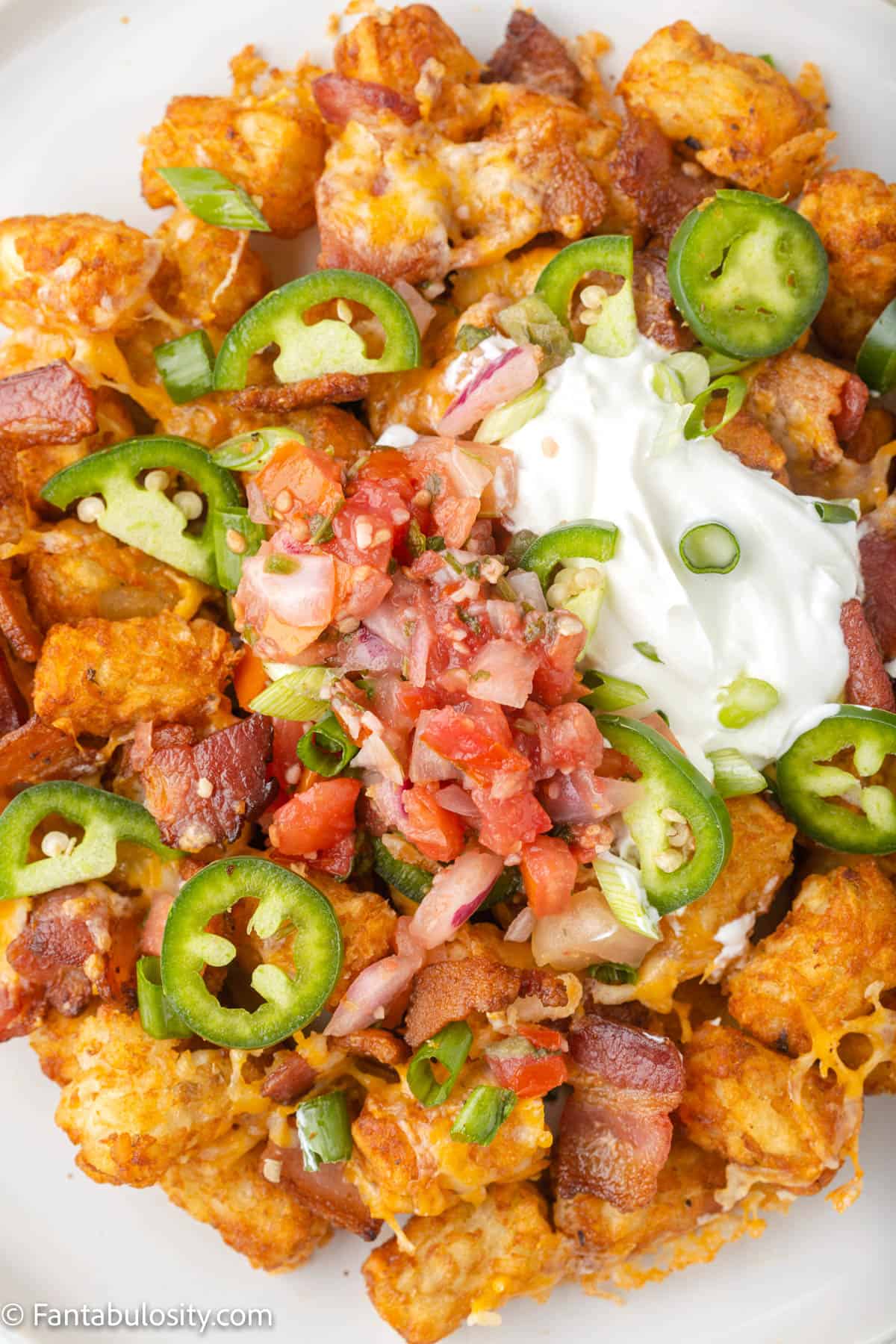 Loaded Tater Tots by Fantabulosity

Make tots into a meal when loaded with all the toppings and cooked to perfection!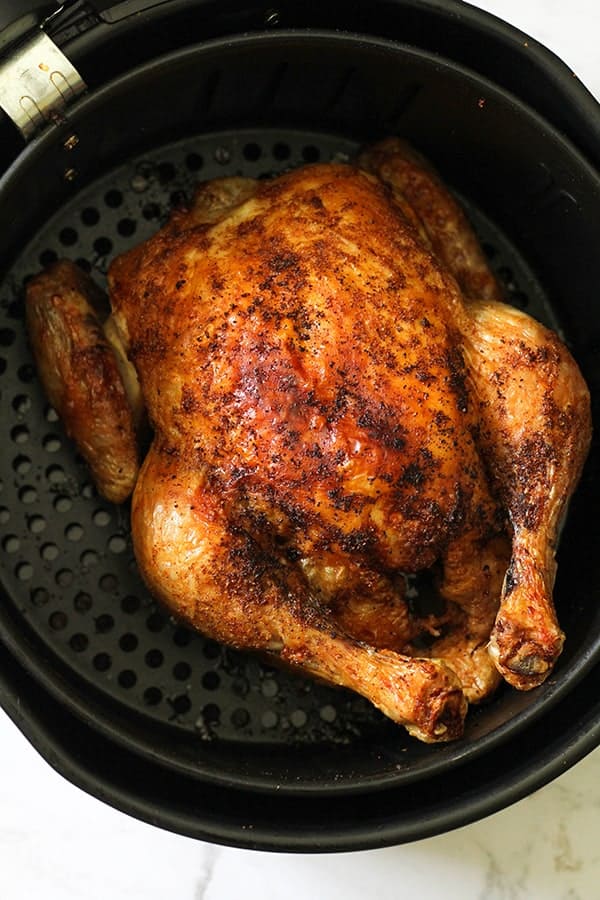 Roasted Whole Chicken by Cooking It Real

This easy whole-roasted chicken makes for such a good family meal on those nights that you don't want to cook.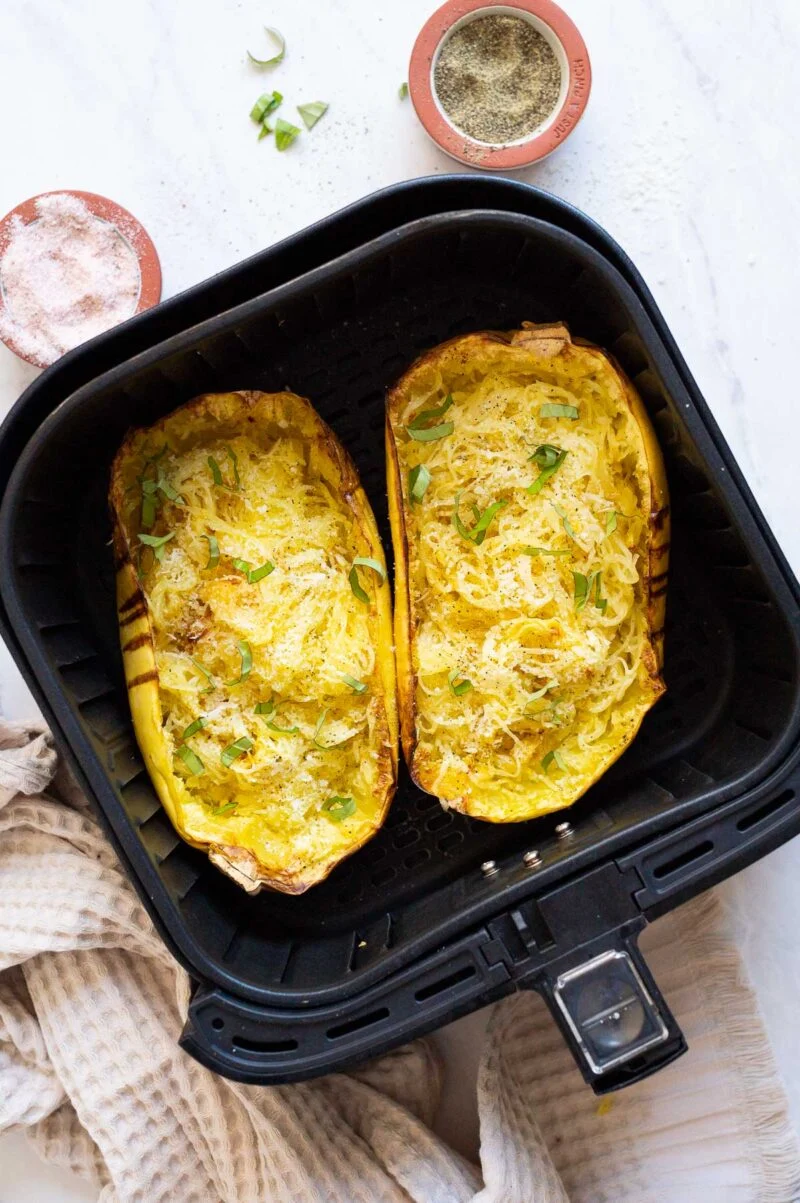 Spaghetti Squash by I Food Real

Get your spaghetti squash going in the air fryer for a really easy meal addition.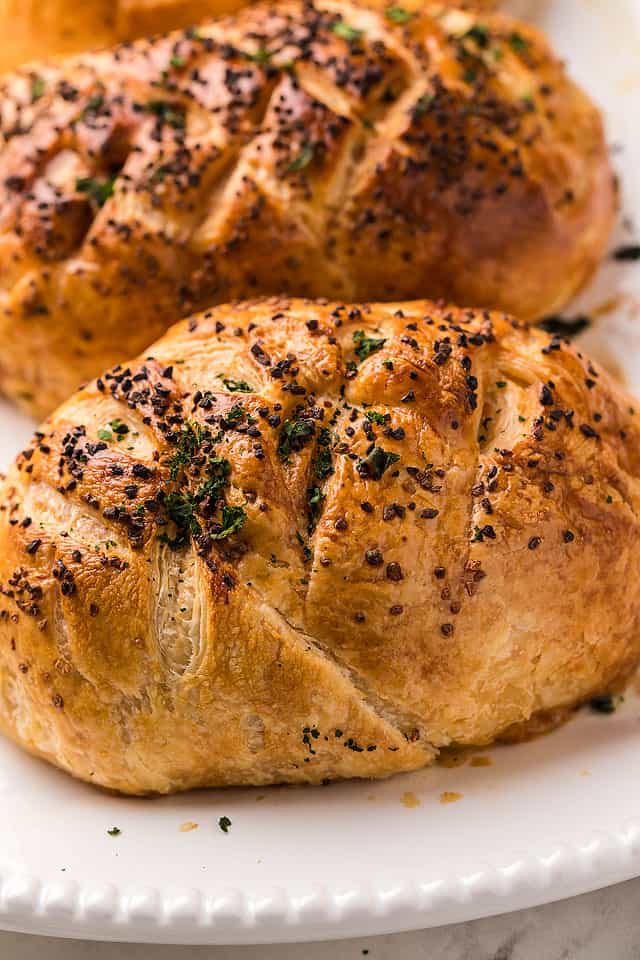 Bruschetta Stuffed Chicken Breast by xoxo Bella

No need to go out tonight. This bruschetta stuffed chicken rivals the best Italian restaurants!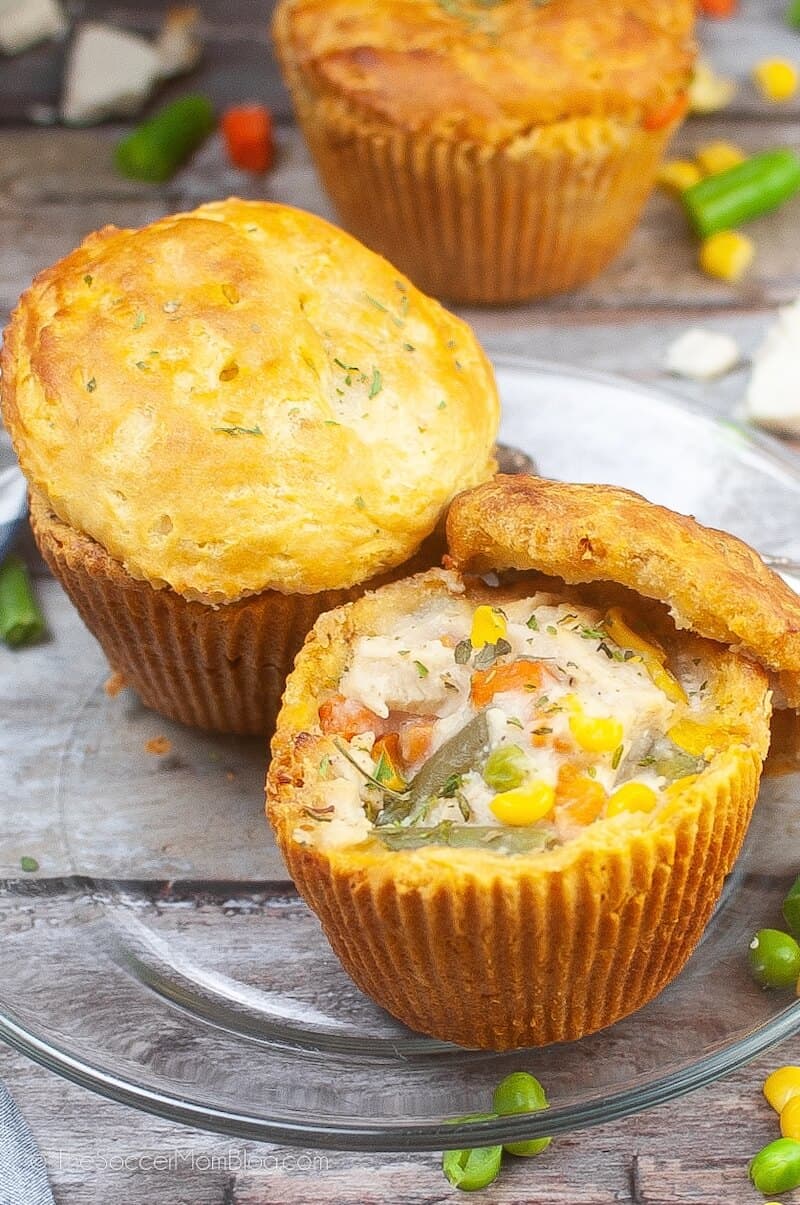 Mini Chicken Pot Pies by The Soccer Mom

Craving comfort? You can make these tasty tiny pot pies in your air fryer for a wonderful and warm meal.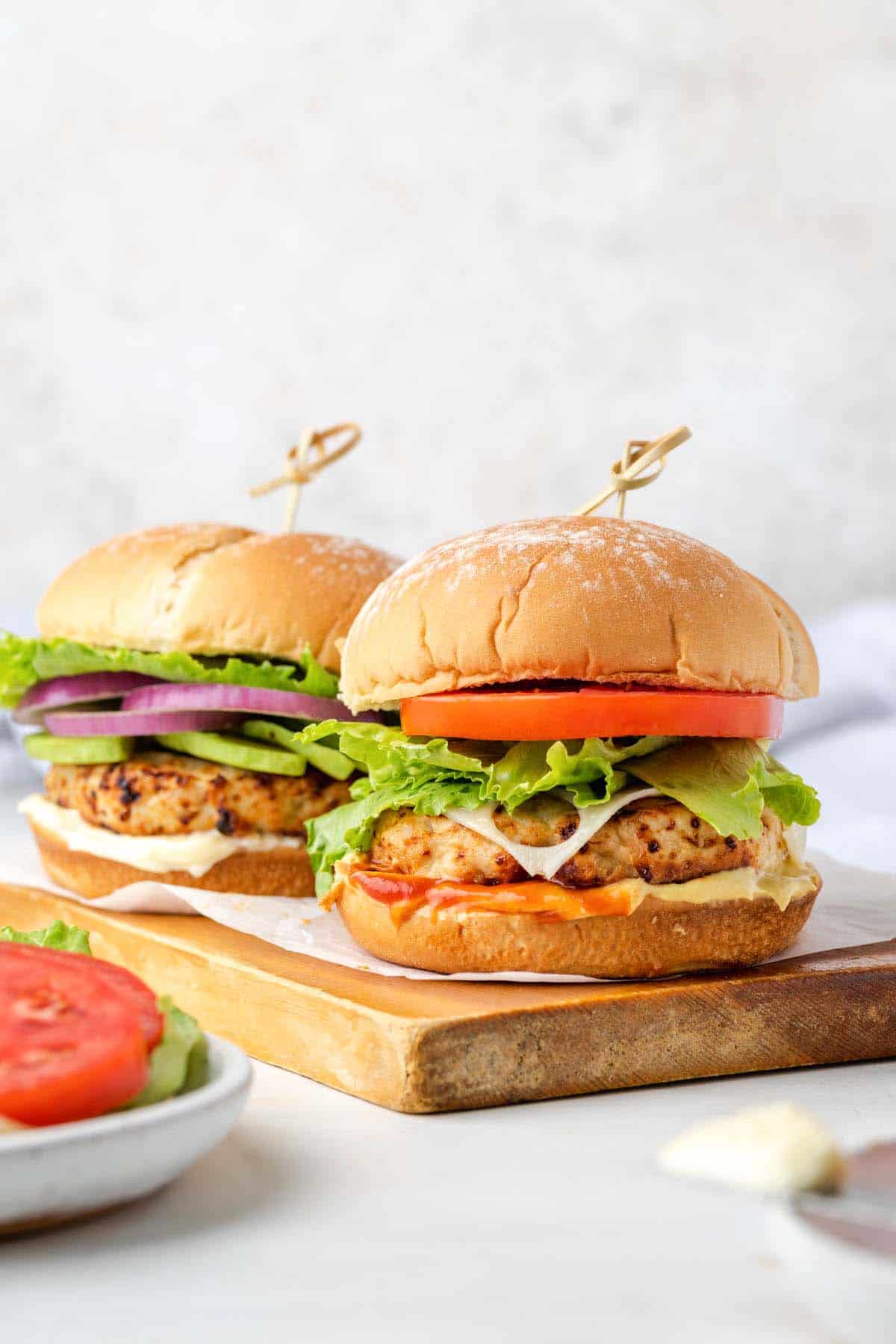 Turkey Burgers by Clean Plate Mama

Burgers are always a good idea, and this recipe makes them a bit healthier with the use of ground turkey.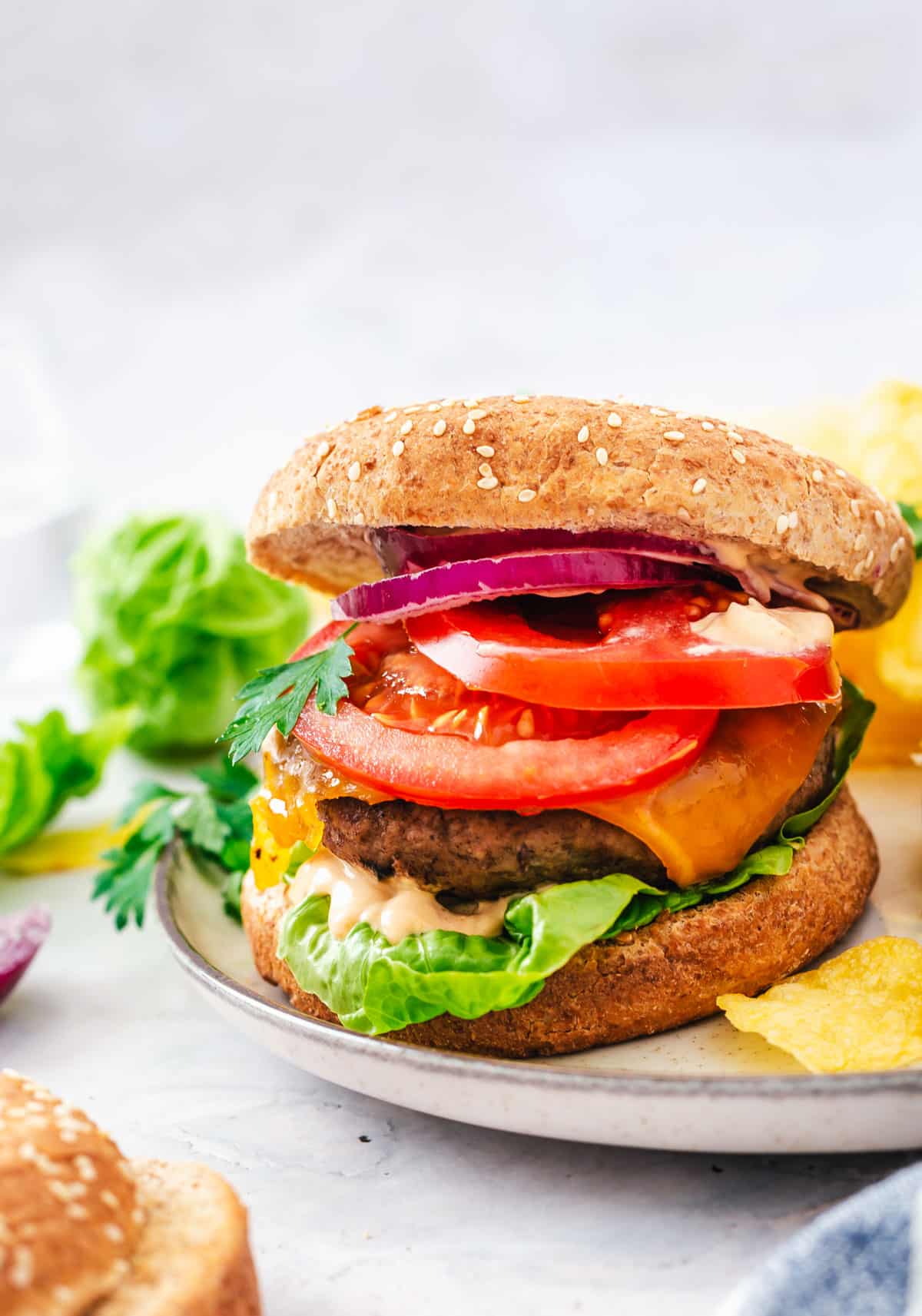 Foil-Wrapped Burgers by Chunky in Kentucky

Foil-wrapped burgers are just the thing to pop into the air fryer for a classic easy dinner. This recipe makes for super juicy burgers without a greasy mess.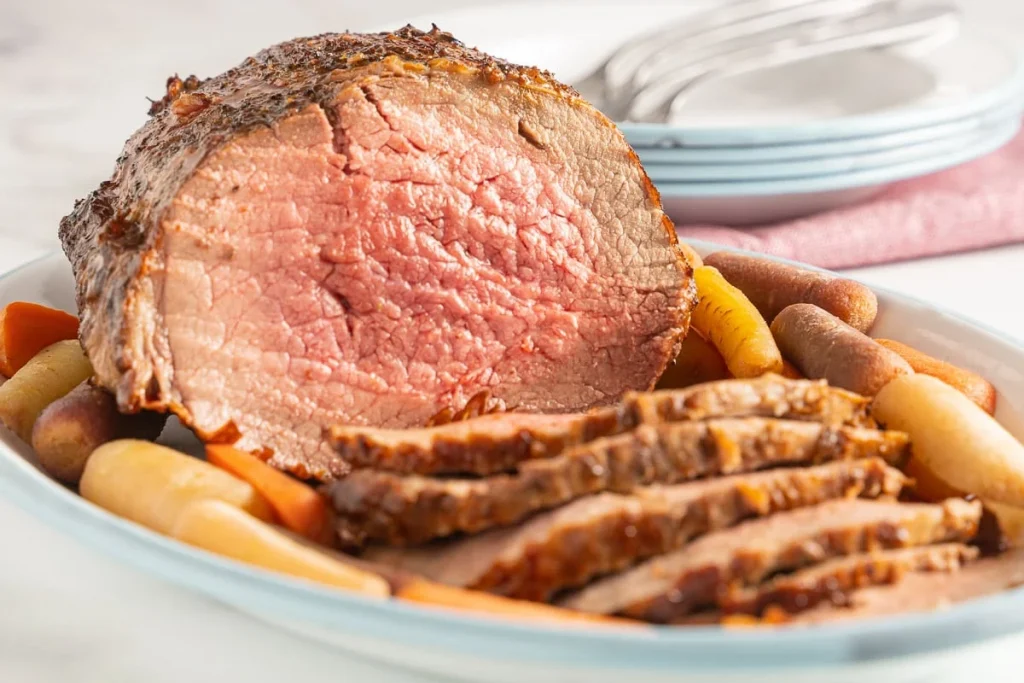 Garlic Roast Beef by Debs Daily Dish

Roast beef has never been better than it is with this garlic roast beef recipe that cooks in the air fryer, of course!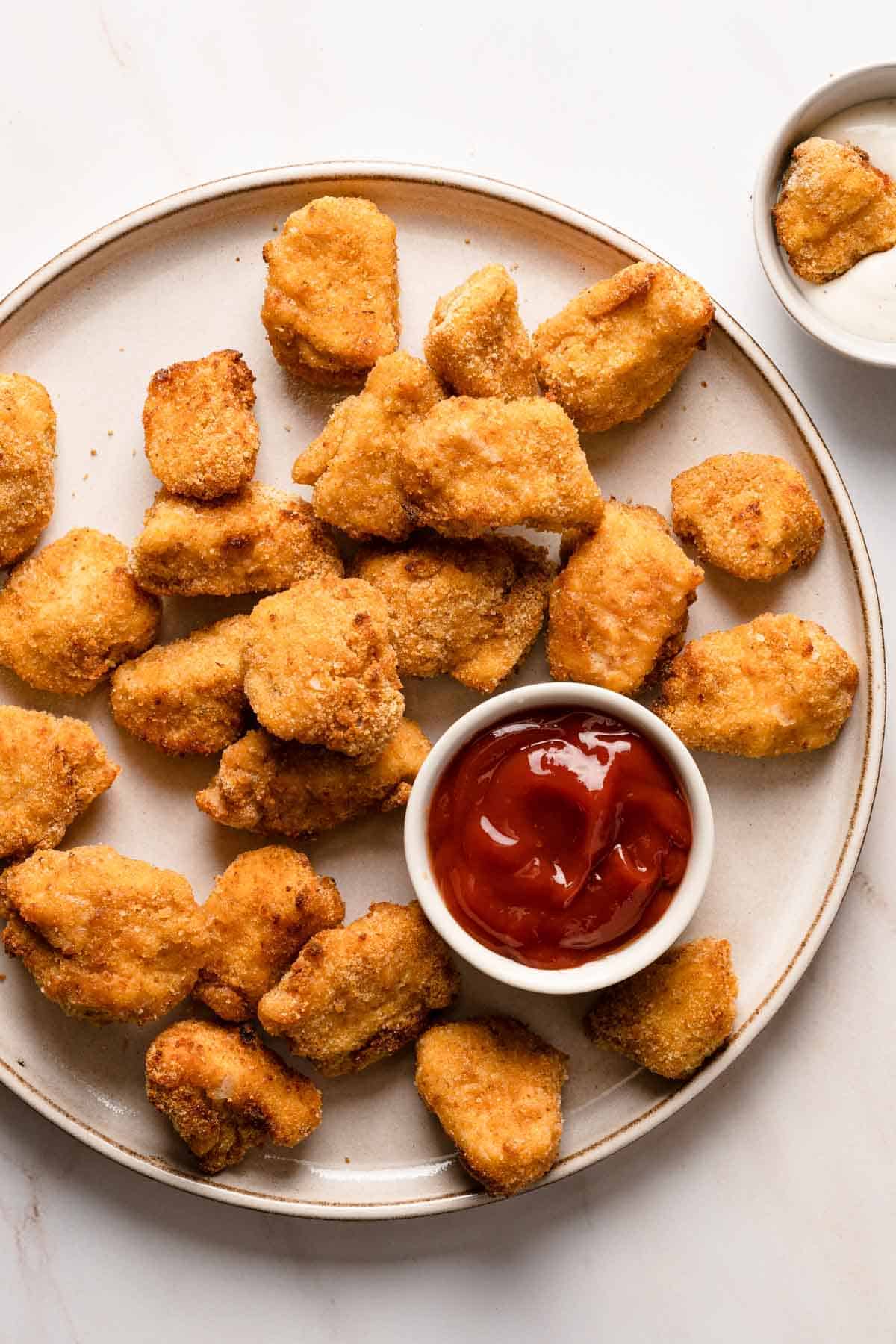 Homemade Chicken Nuggets by Nibble and Dine

Homemade nuggets make for such a tasty and easy air fryer meal idea!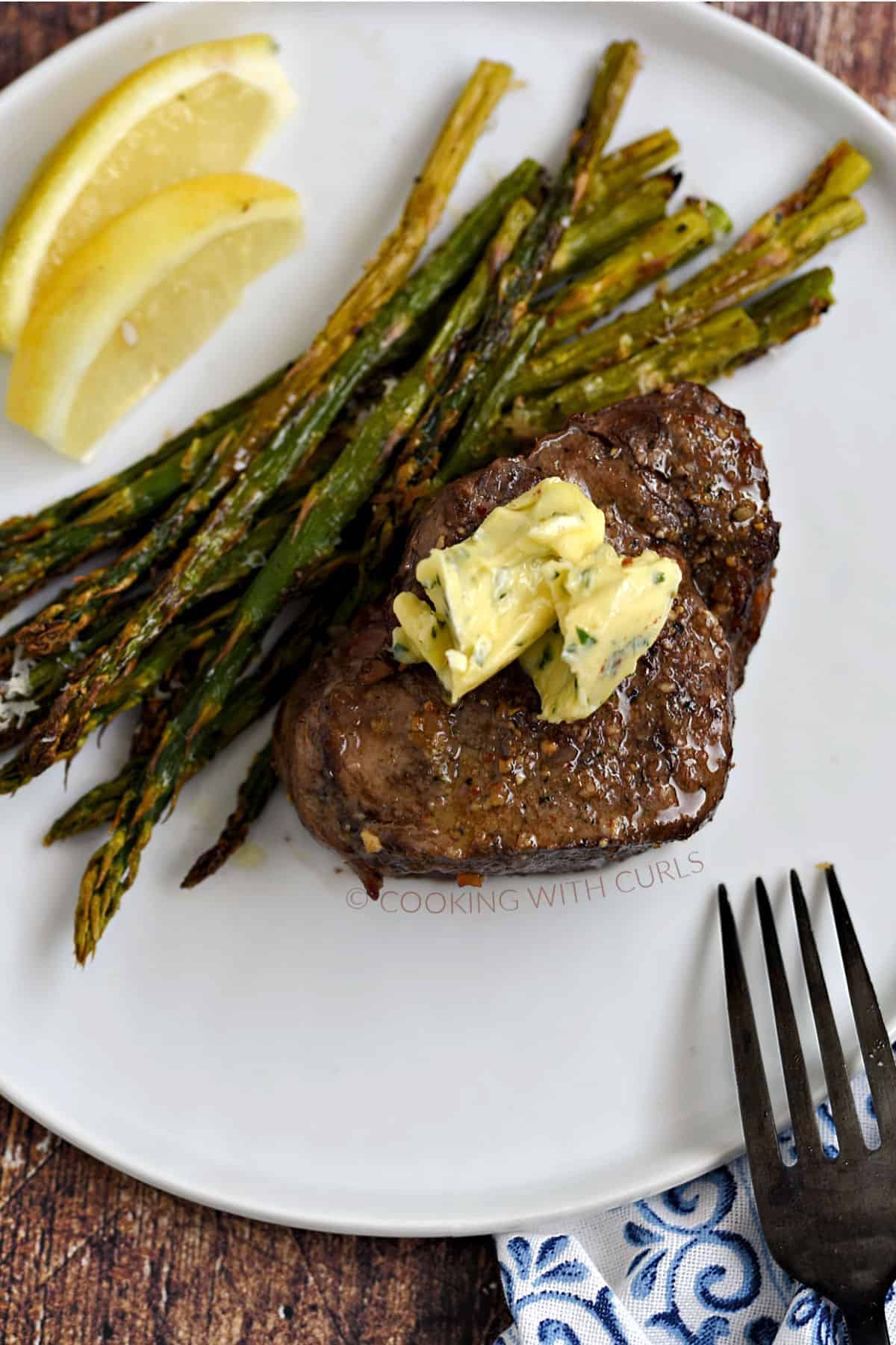 Air Fryer Steaks by Cooking with Curls:

Have you ever made steaks in your air fryer? This recipe makes it easy, and you will love the results!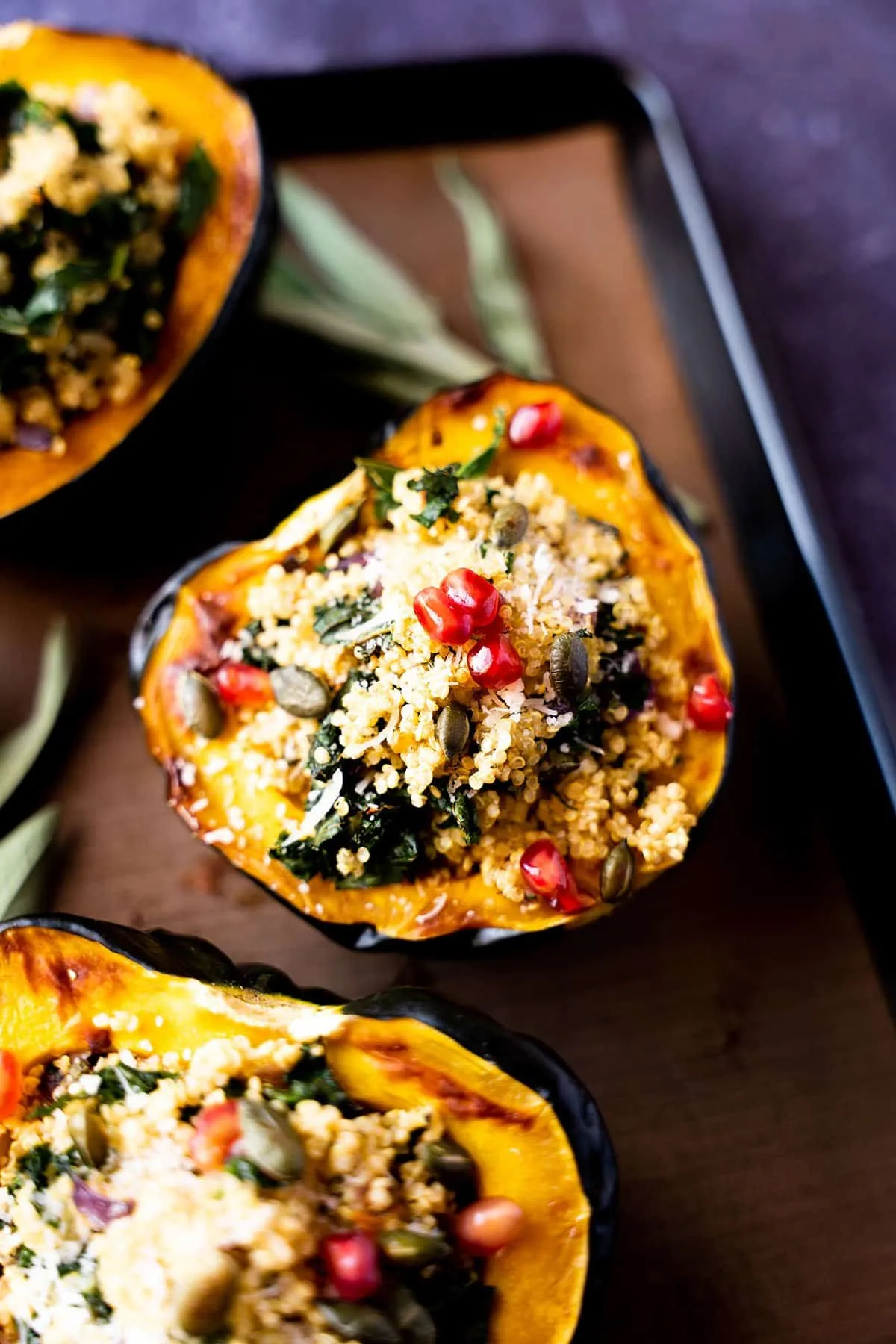 Stuffed Acorn Squash by Vegan Punks

Acorn squash is just the thing to stuff and cook in the air fryer for a hearty and wholesome dinner idea.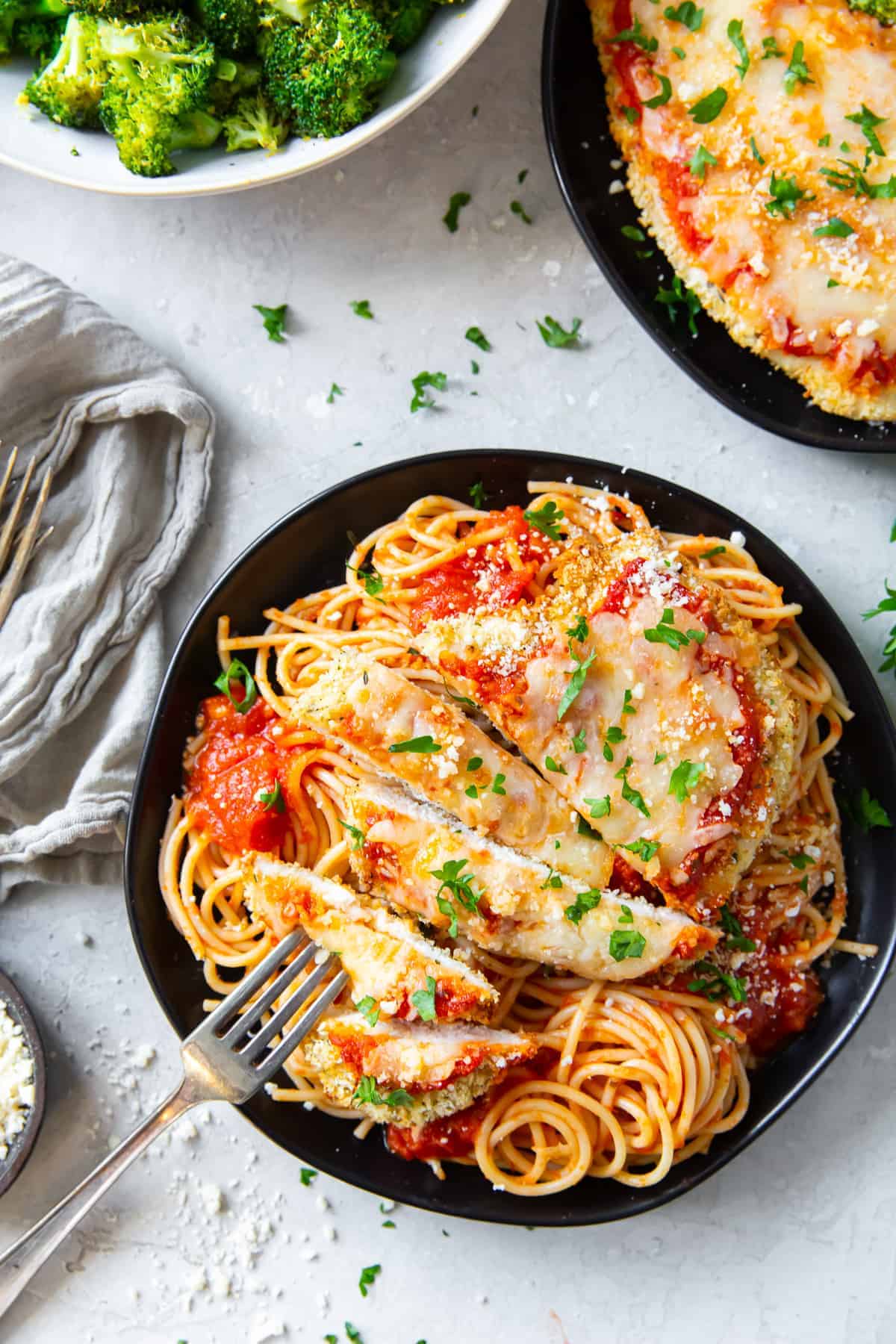 Easy Chicken Parmesan by From Valerie's Kitchen

Chicken parm has never been so fast and simple! Make it in the air fryer for a new favorite weeknight meal idea.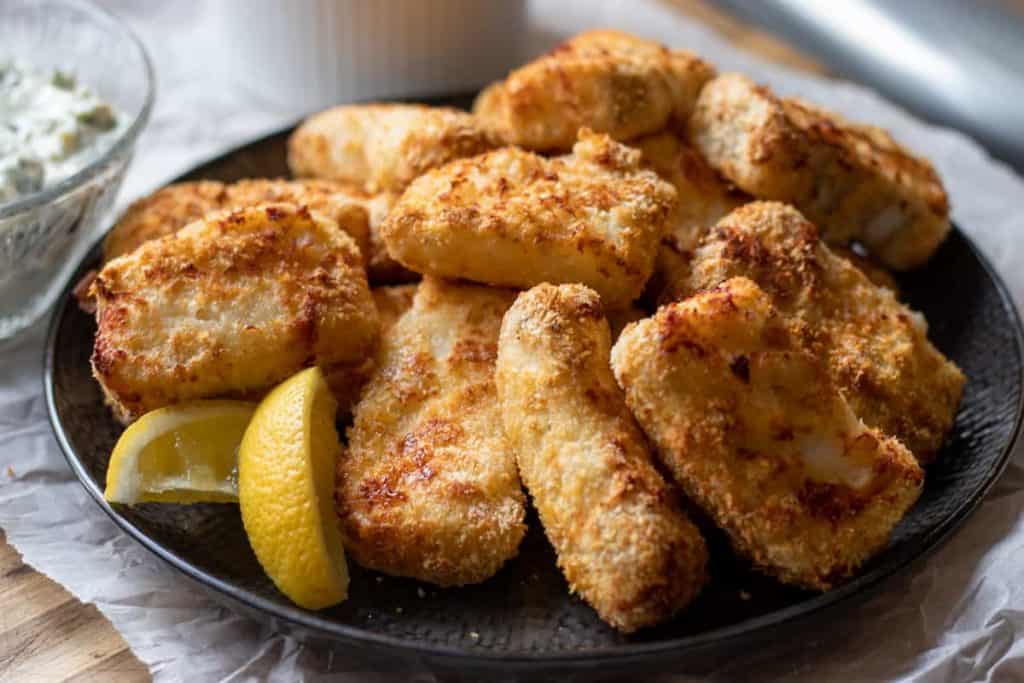 Homemade Fish Sticks by Cooking Gorgeous

Skip the frozen convenience option and make these homemade fish sticks in your air fryer instead. These are so tasty!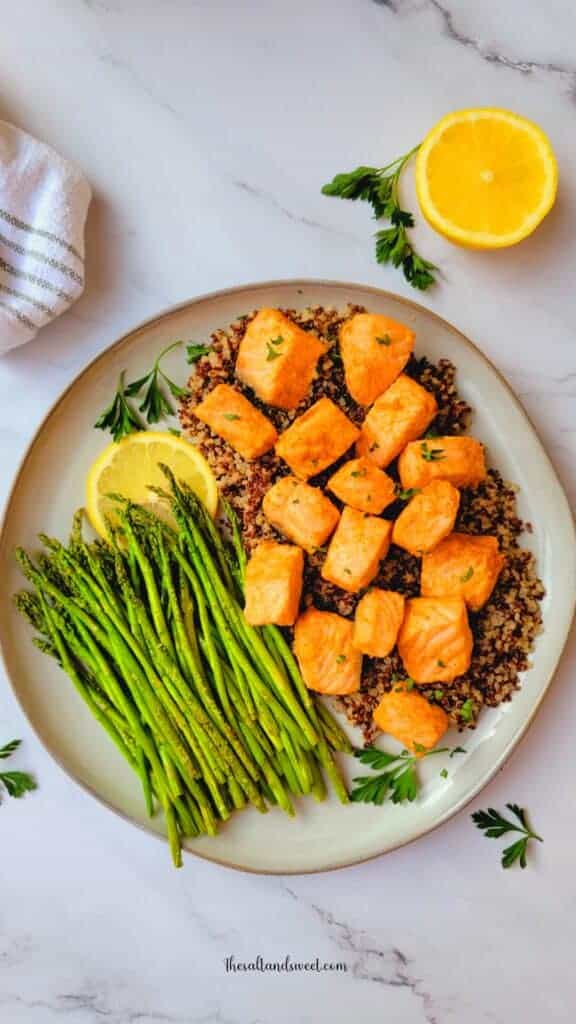 Salmon Bites by The Salt and the Sweet

Get a great homemade meal on the table in no time with easy salmon bites! This air fryer option is sure to be a favorite.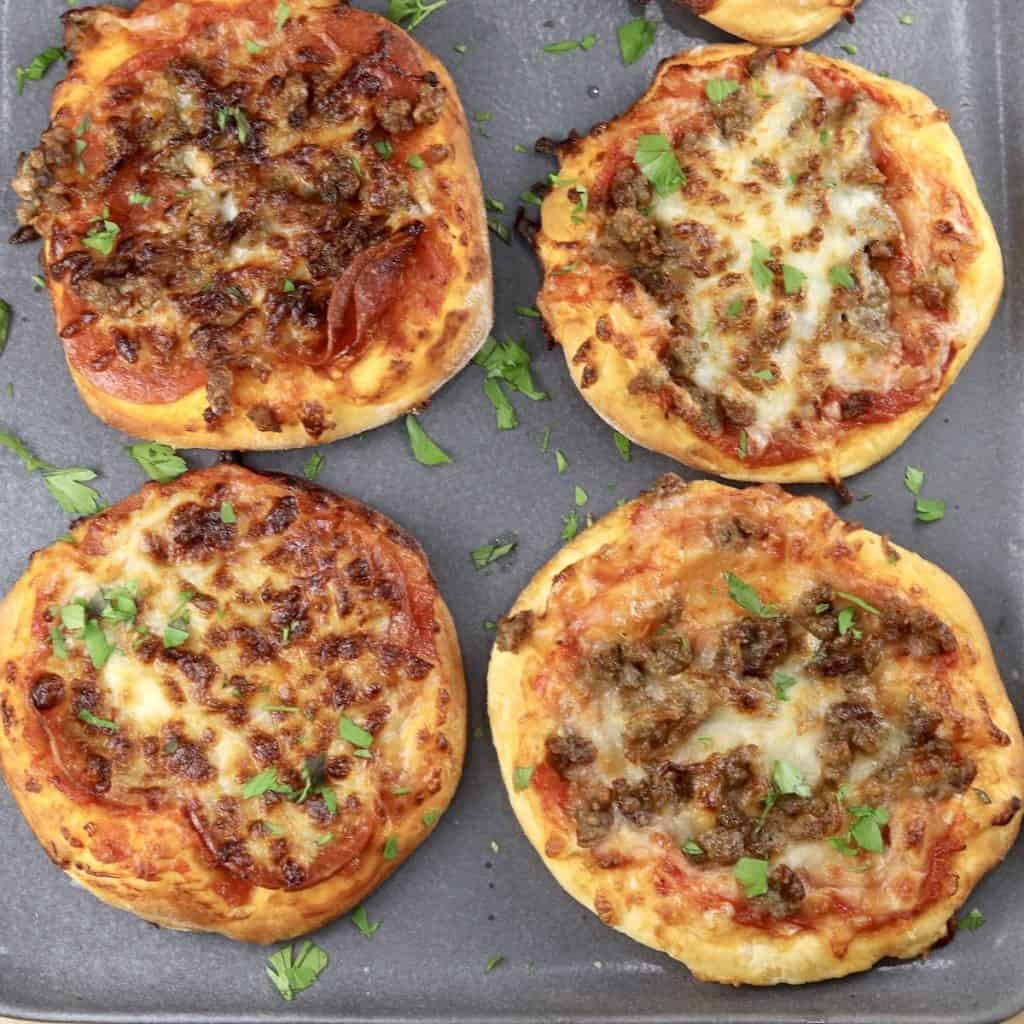 4 Minute Mini Pizzas by Miss in the Kitchen

If you need a fast and filling meal, you can't go wrong with this recipe for mini pizzas. You can have dinner on the table in under 5 minutes!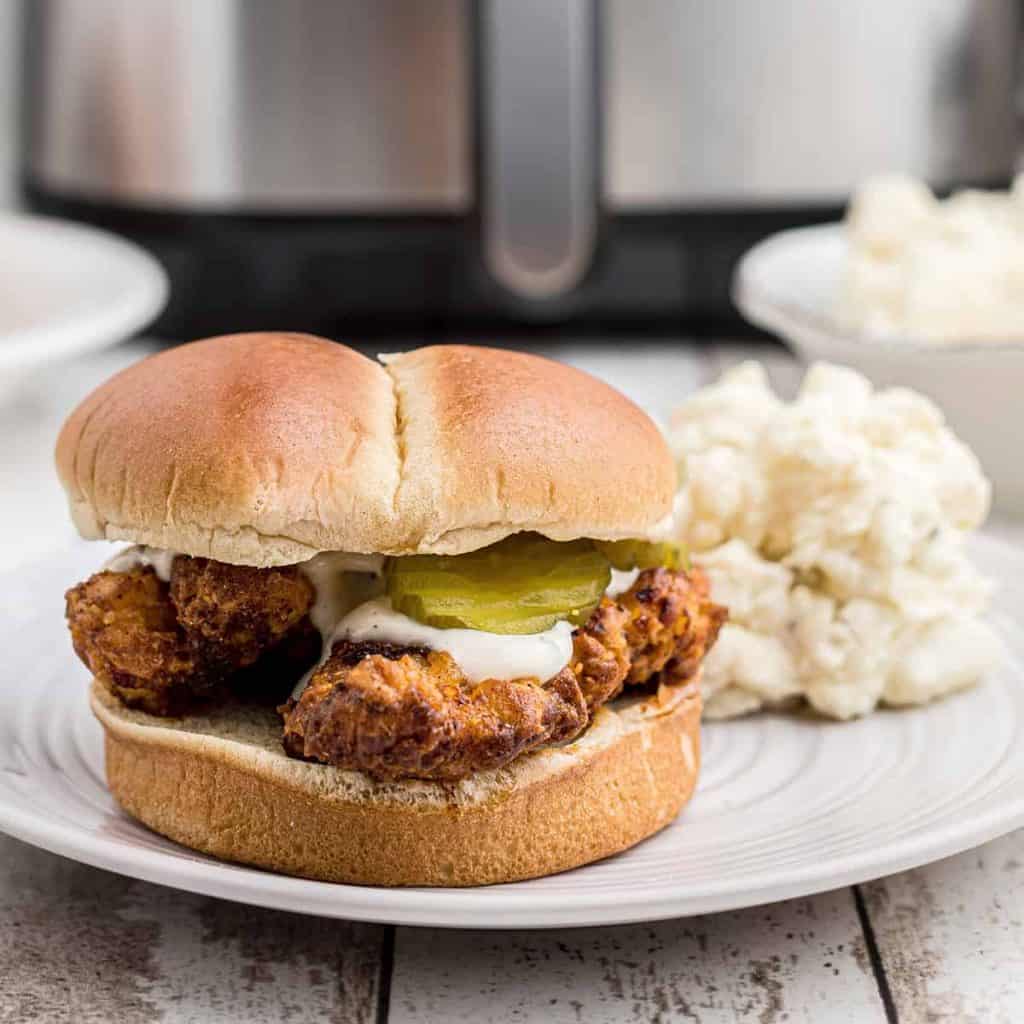 Nashville Hot Chicken by Lana's Cooking

Chicken has never been better than this recipe! If you like spicy food then this is a must make in the air fryer.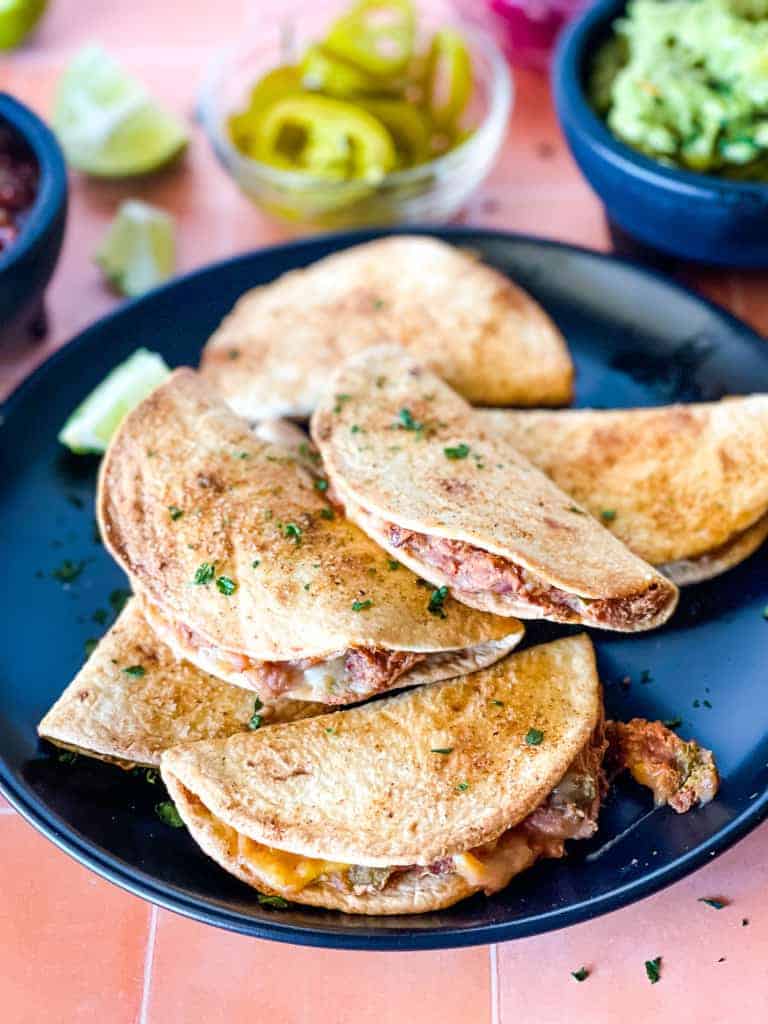 Mini Bean and Cheese Tacos by Veggie Fun Society

Bean and cheese are always a favorite filling for tacos. This recipe makes them just the right size for a fast family meal.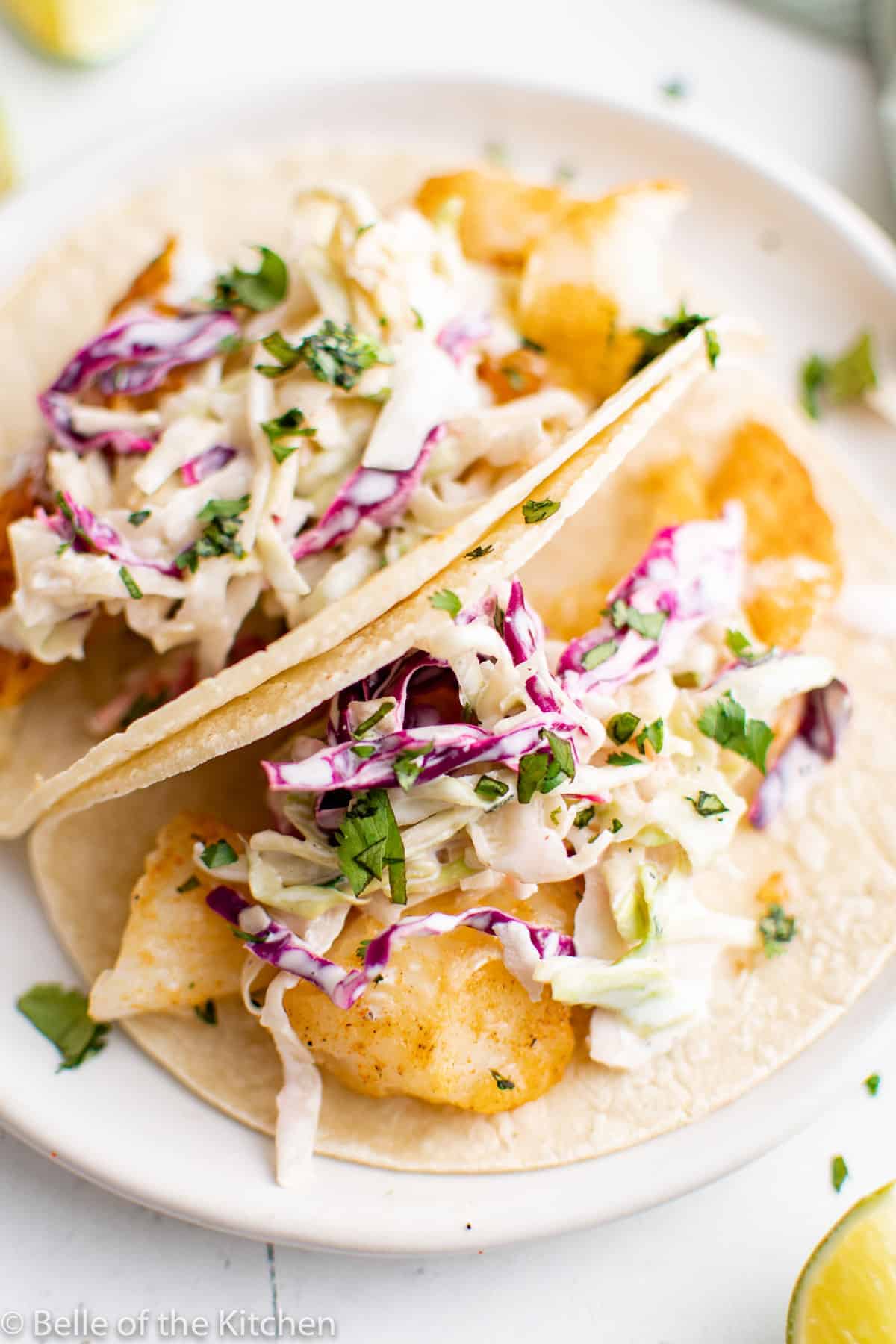 Easy Fish Tacos by Belle of the Kitchen

Who could resist this recipe for homemade fish tacos? They have never been easier than they are with this air fryer recipe.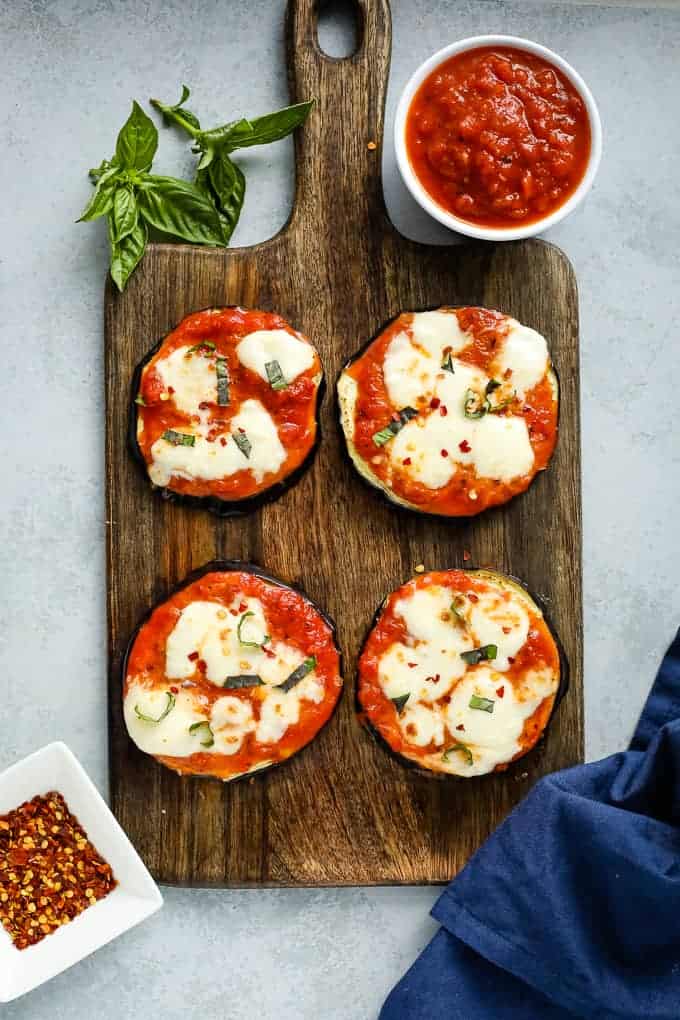 Eggplant Pizza by I Heart Eating

Let eggplant make your pizza night a little healthier. This recipe is great for summer or anytime you crave comfort food.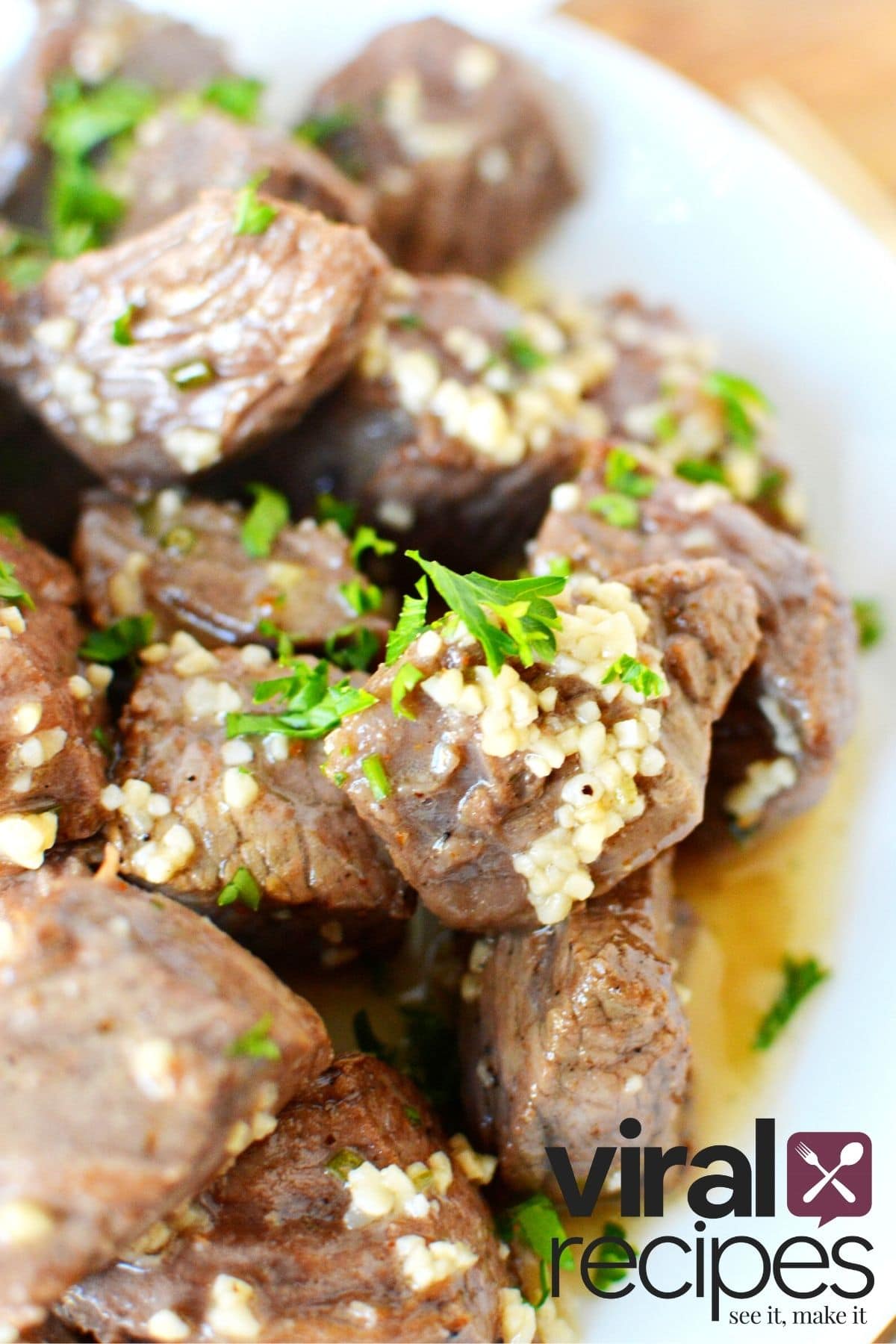 Garlic Steak Bites by Viral Recipes

Let the air fryer make short work of a steak dinner with this recipe. These bites are bursting with garlic flavor!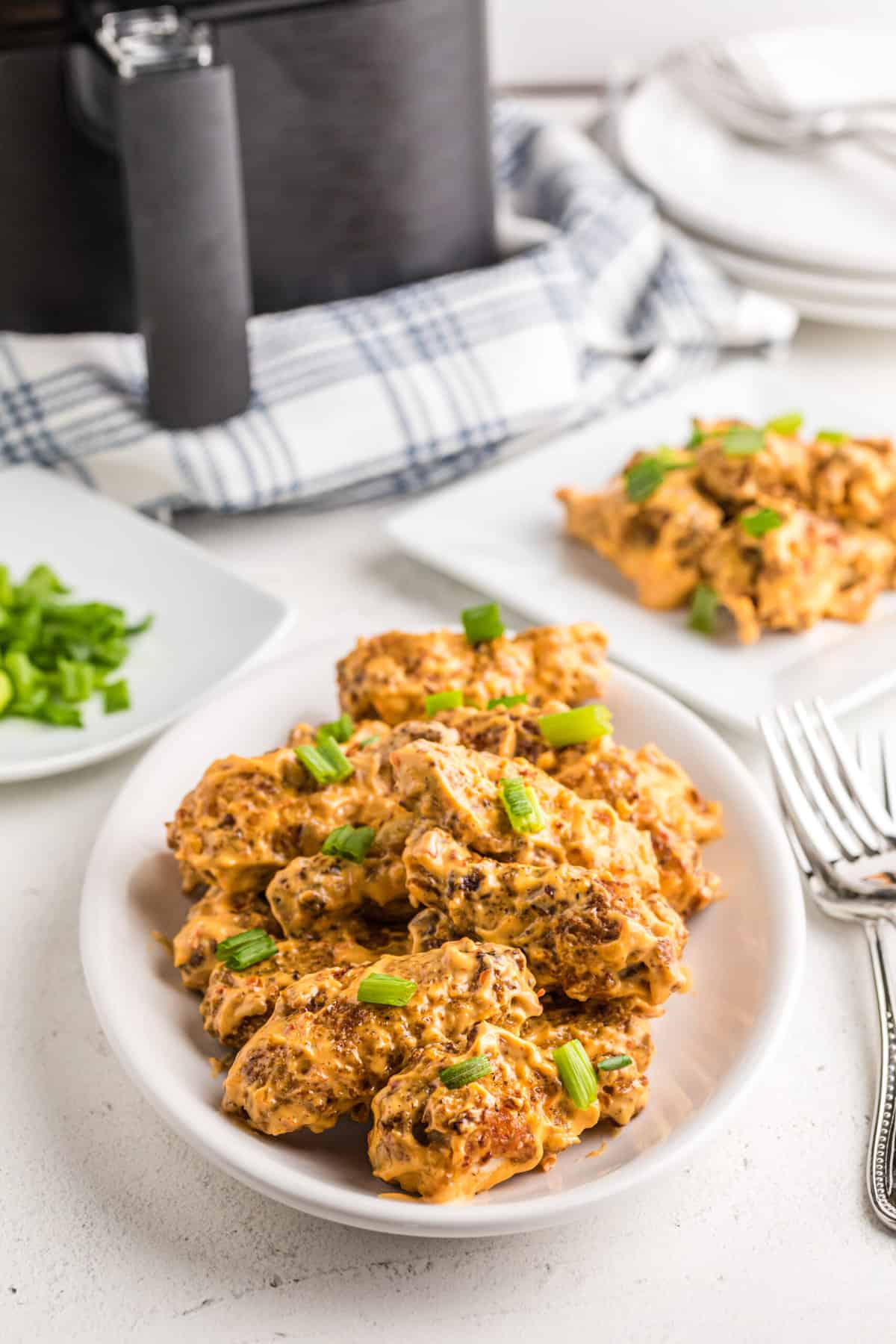 Bang Bang Wings by When is Dinner

Get the best wings ever right from your air fryer. Serve these with celery and carrots for a filling and easy meal.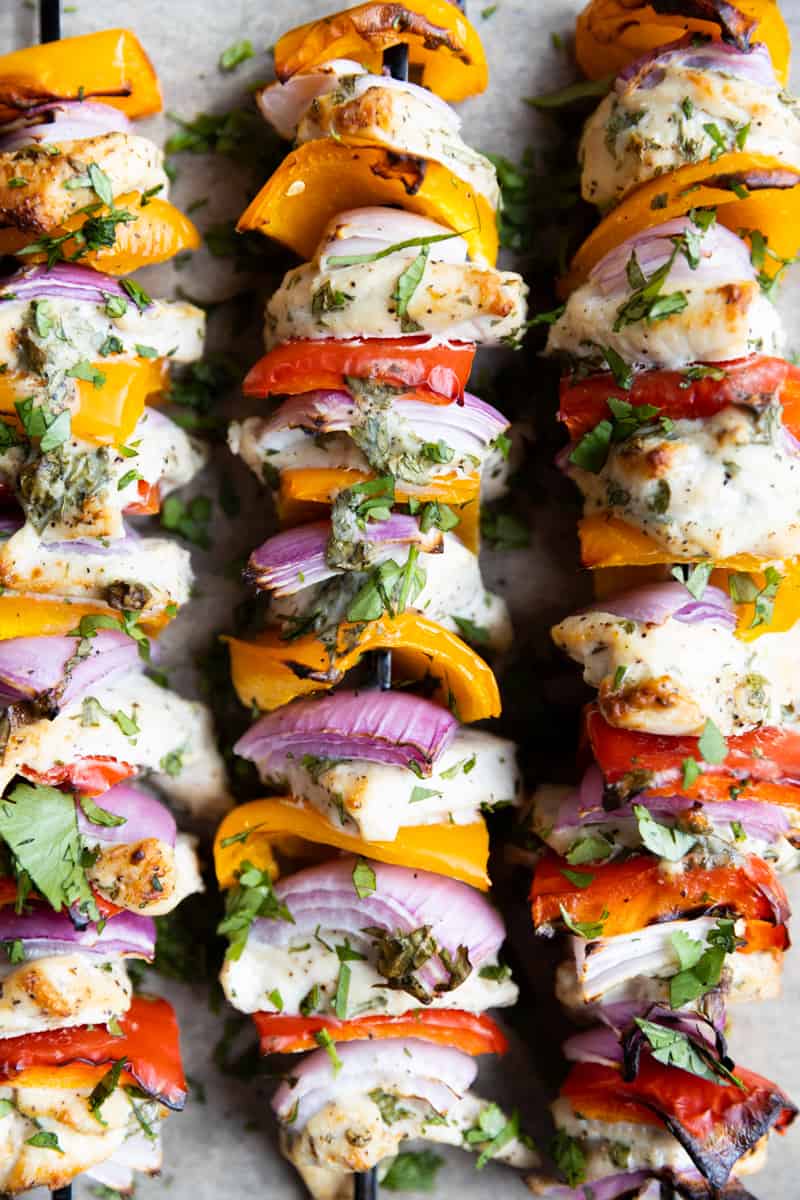 Chicken Kabobs by Fresh Water Peaches

Get a stack of chicken and veggies ready to serve in the air fryer with these kabobs!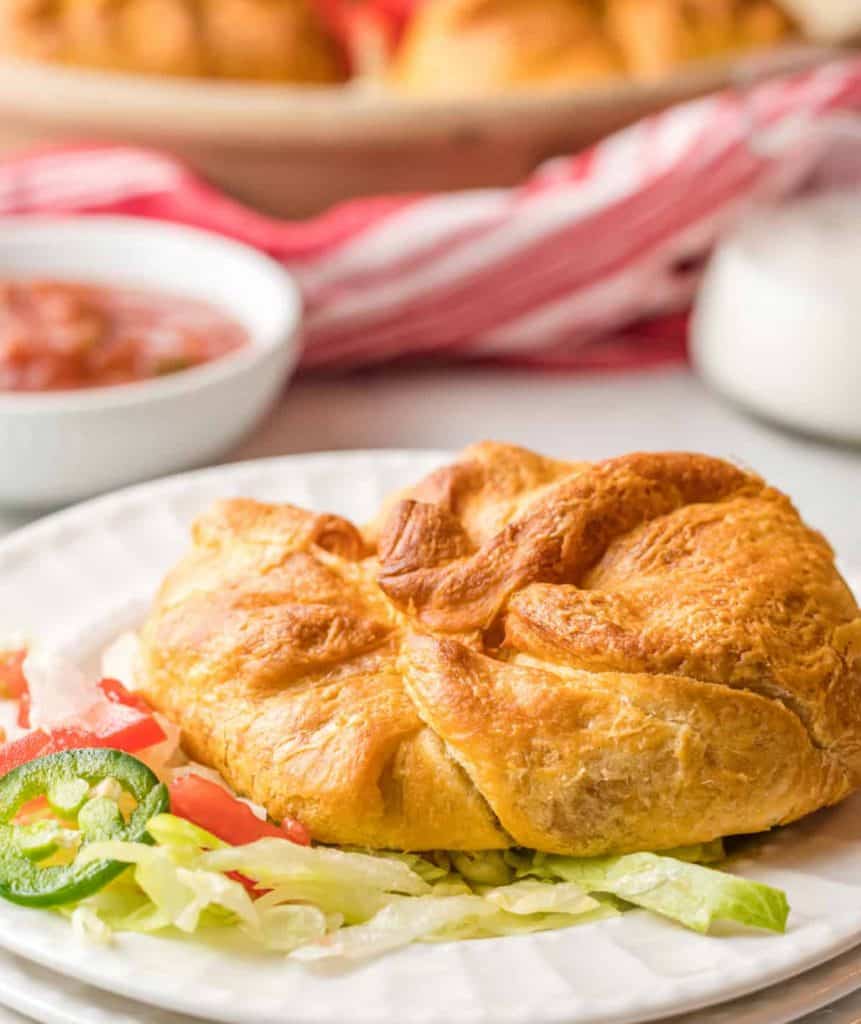 Taco Pockets by Butter Your Biscuit

Tuck taco flavor into a portable pocket with this easy air fryer meal idea. These are so good to and take very little effort!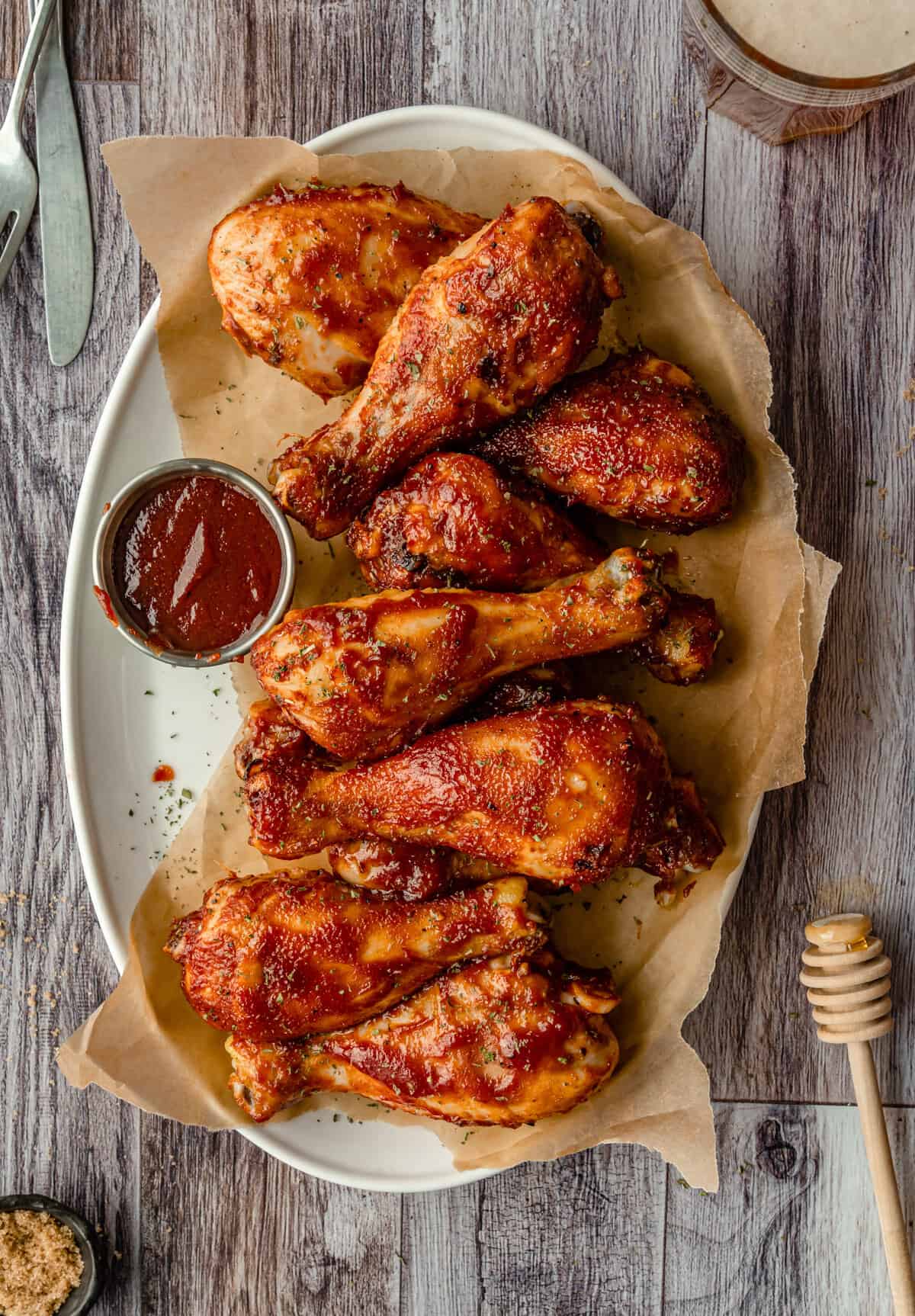 BBQ Chicken Drumsticks by Balance with Jess

Chicken legs have never been easier than they are with this recipe. These drumsticks make for a great family meal from the air fryer.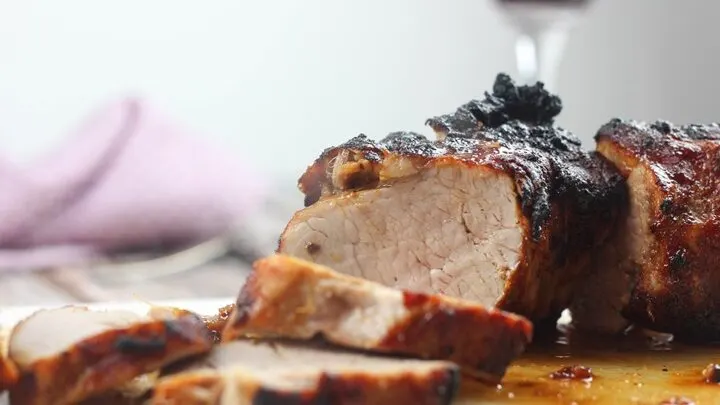 Pork Tenderloin by Recipes for Men

Make this pork tenderloin for a filling family meal that everyone will want seconds of.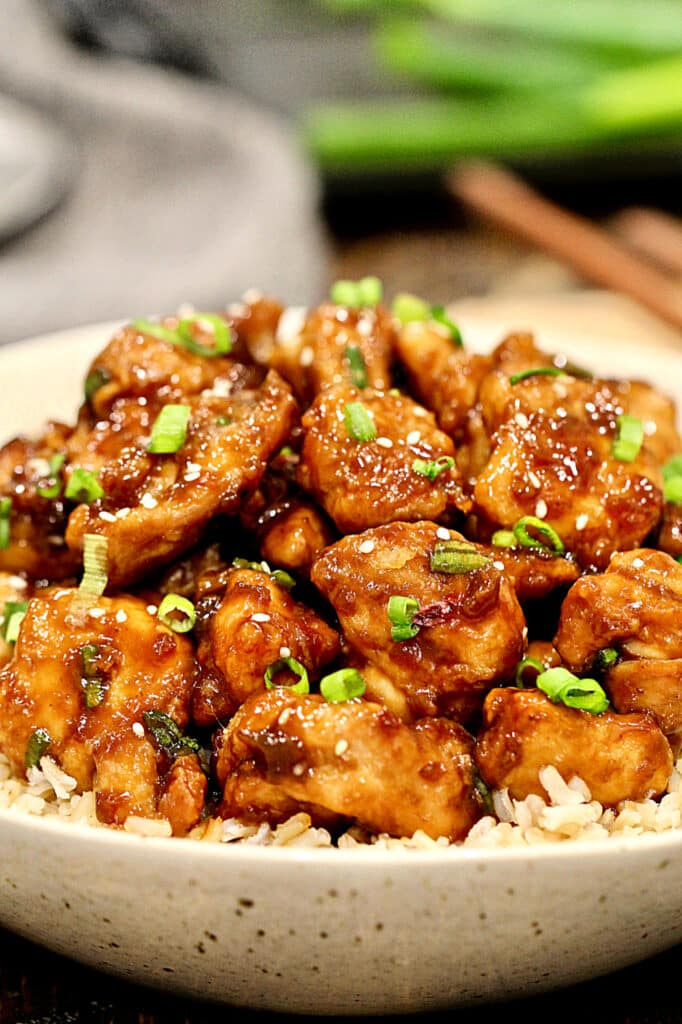 General Tso's Chicken by The Foodie Physician

Who knew it was so easy to replicate General Tso's chicken in the air fryer? Serve this with rice for a great family meal.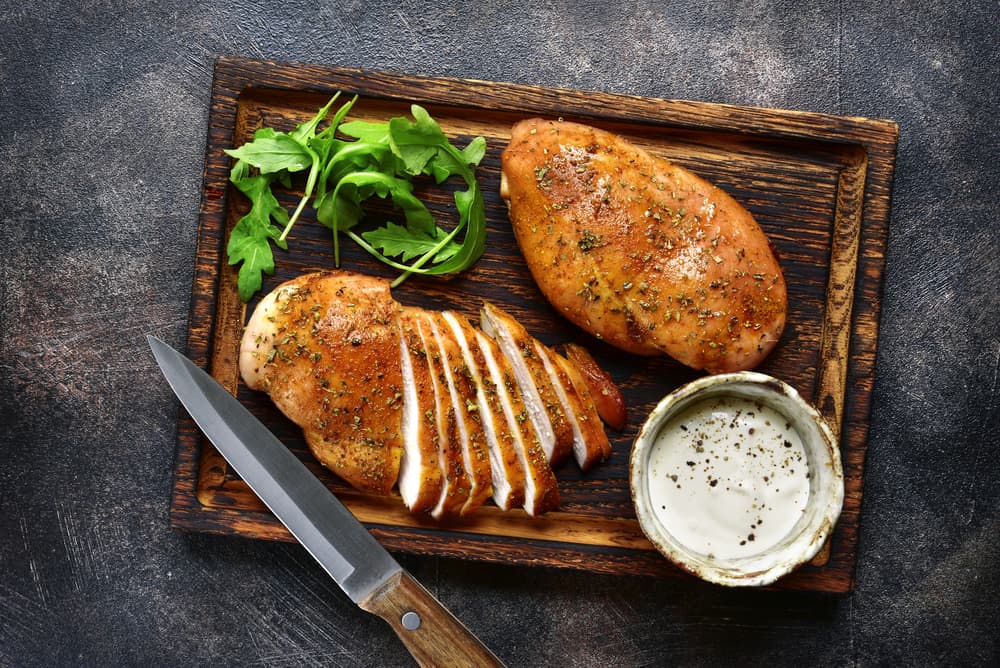 Herbed Turkey Breast by Cooking School Dropout

Let your air fryer do the work of making this easy herbed turkey breast. You are sure to love the juicy results.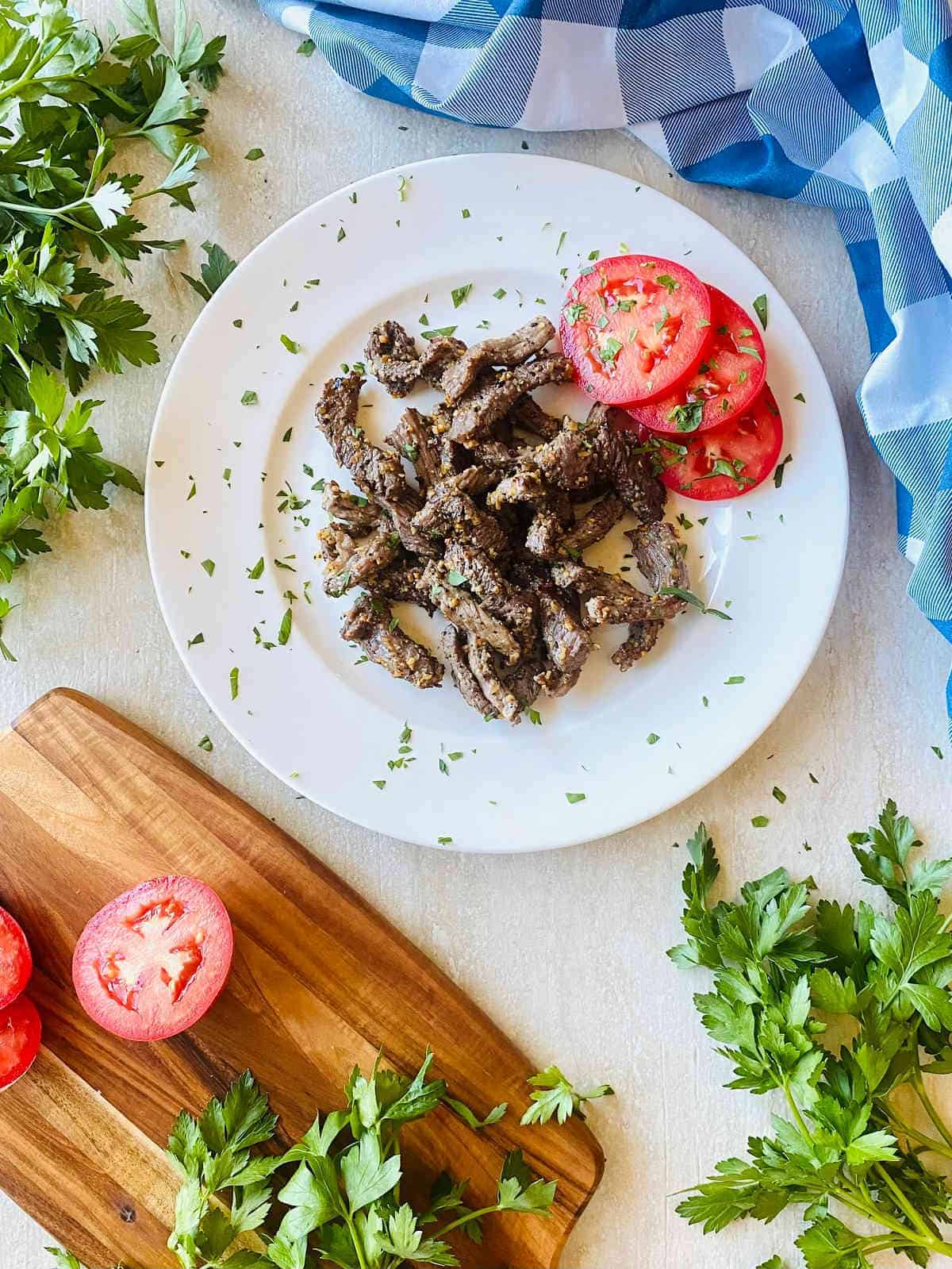 Chuck Roast by Air Fryer Everything

Chuck roast in the air fryer will fill your family up with a home cooked meal without a lot of time or effort. This is a great Sunday dinner option.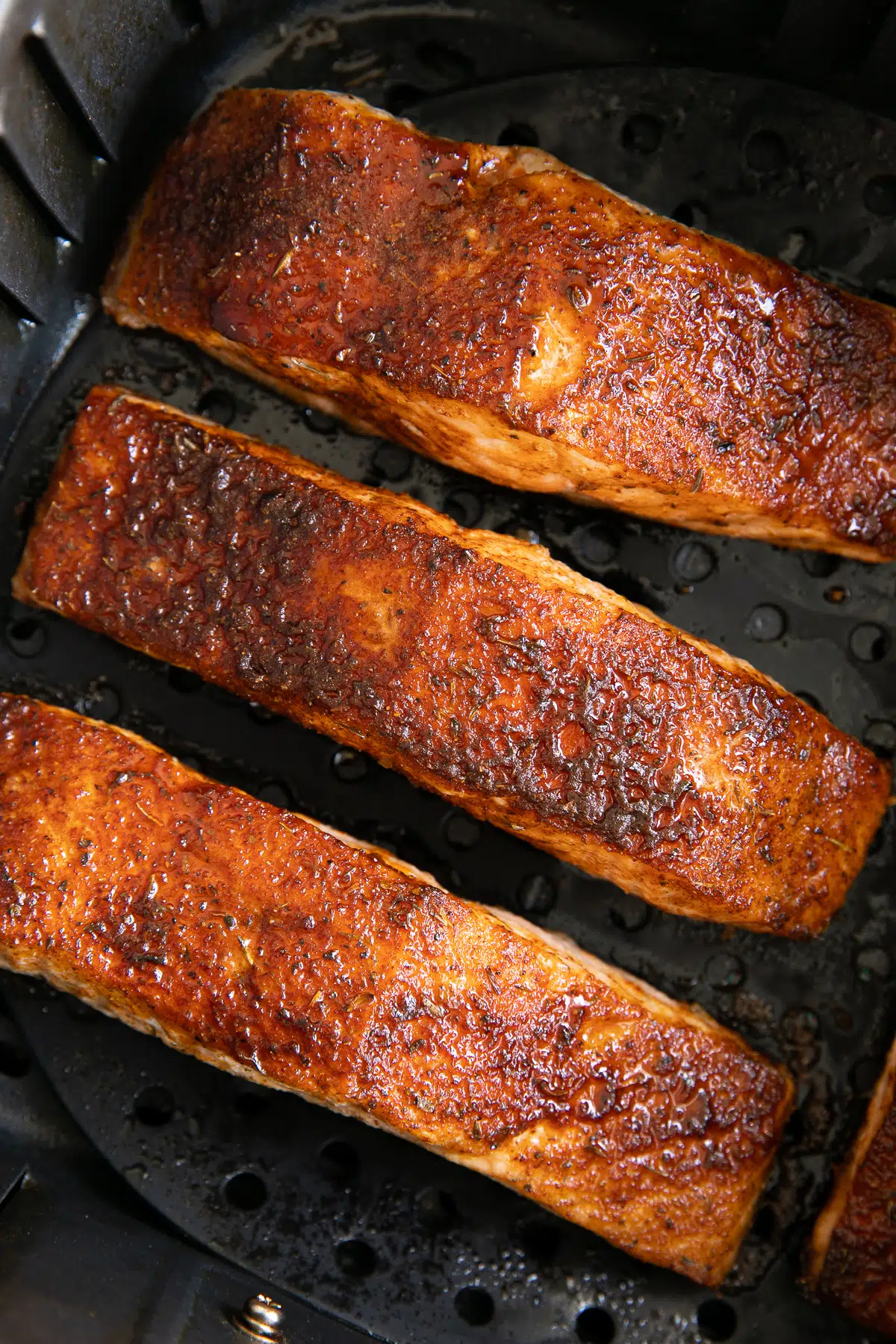 Easy Salmon by The Forked Spoon

Salmon has never been easier! This recipe makes for a great weeknight meal that is healthy and filling.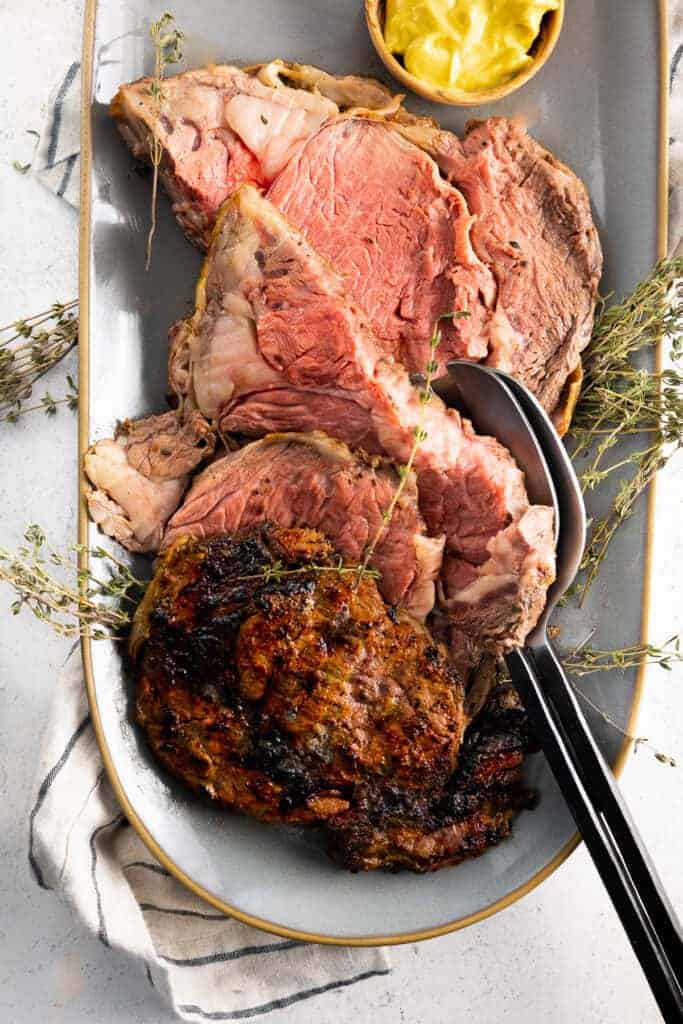 Prime Rib by The Sassy Foodie

Prime rib is perfect when it is cooked in the air fryer! This meal feels elegant, but is fool proof.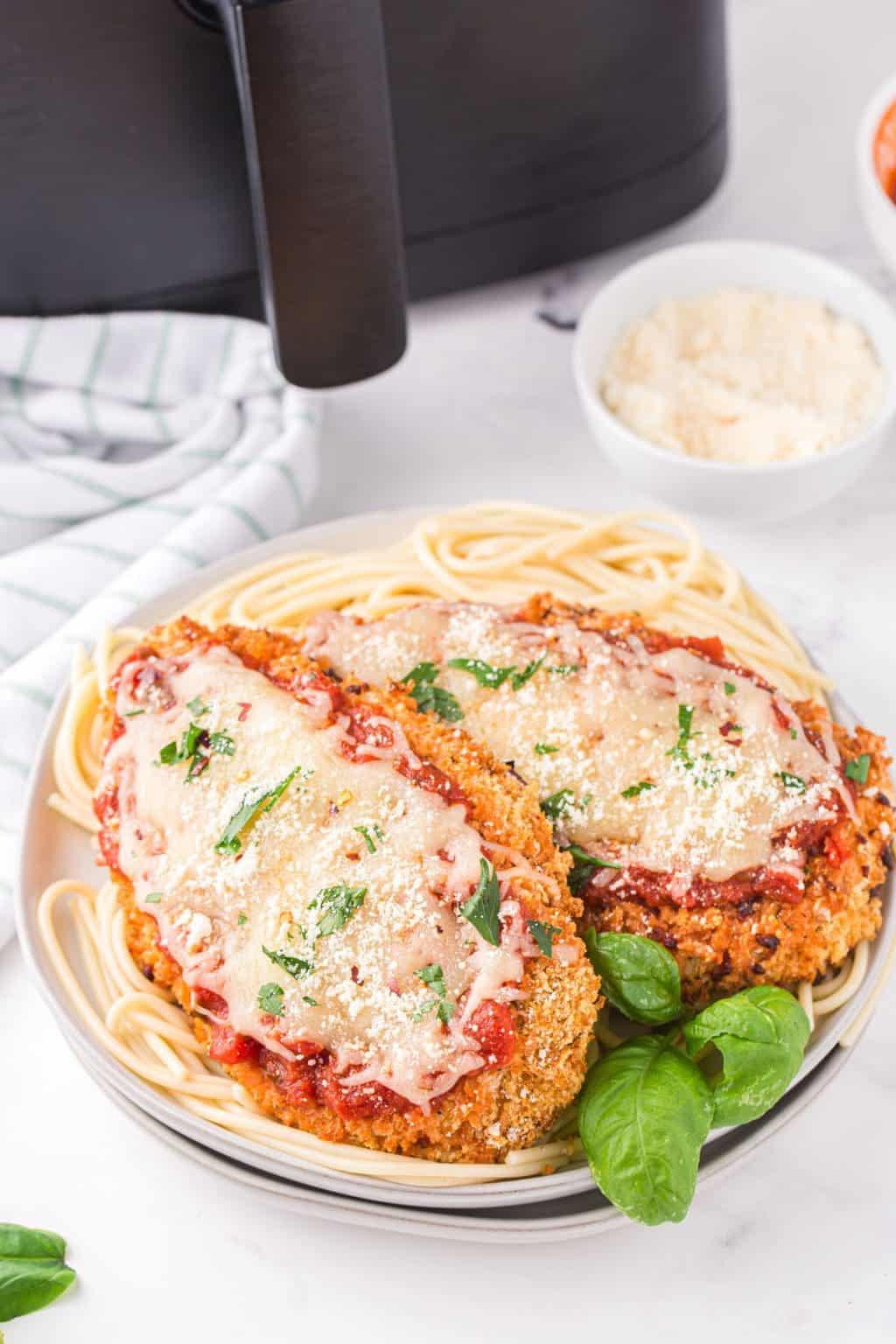 Chicken Parmesan by Princess Pinky Girl

This chicken parm tastes amazing when you make it in the air fryer. Comfort food made fast and easy!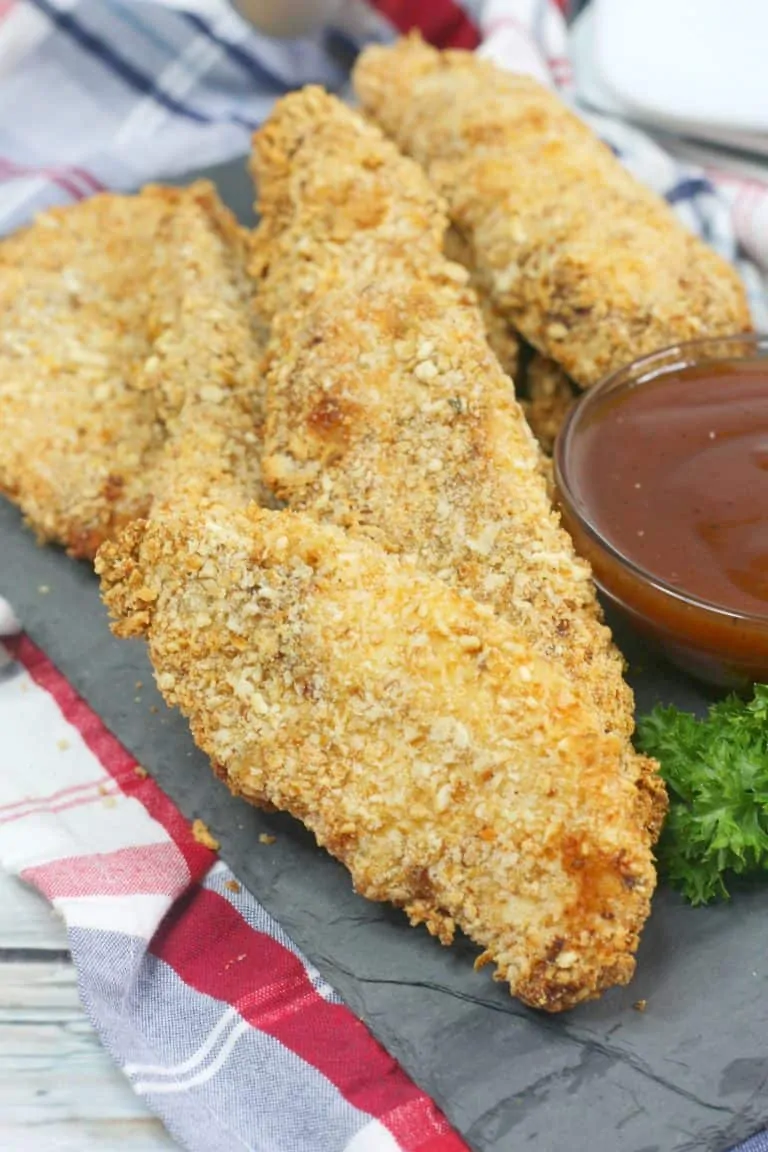 Pretzel Crusted Chicken by Sweet Peas Kitchen

This recipe is unique and tasty. Pretzels make for a great crust for air fryer chicken breast.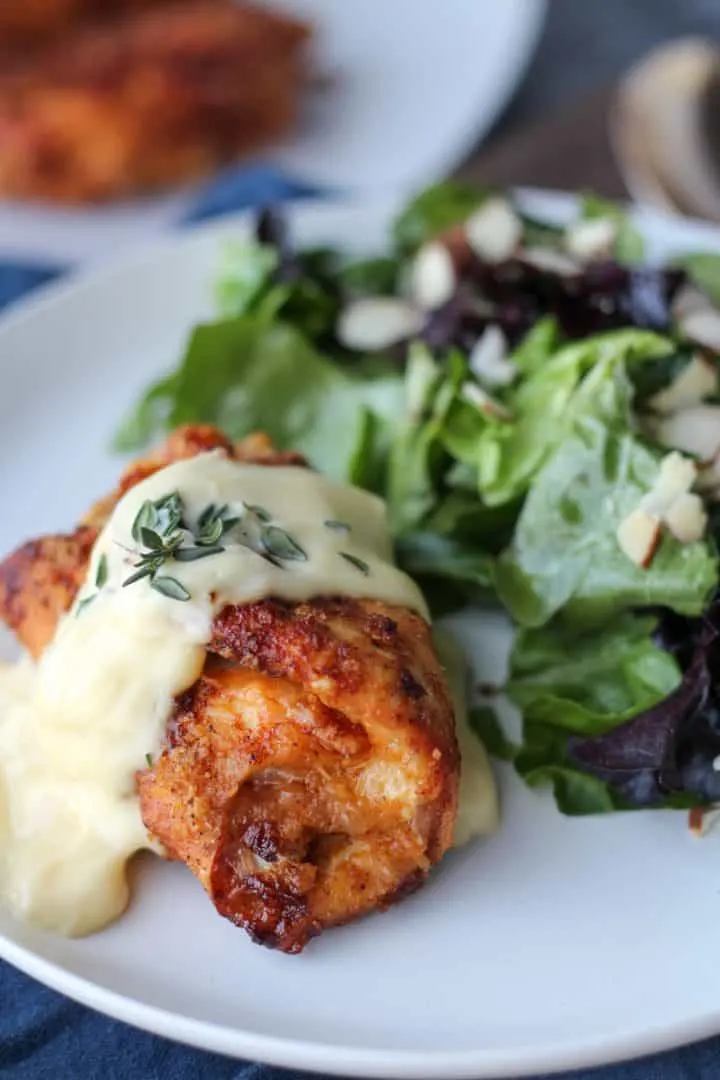 Chicken Cordon Bleu by Blackberry Babe

This chicken cordon bleu in the air fryer is so cheesy and satisfying. Your family is sure to love this easy dish.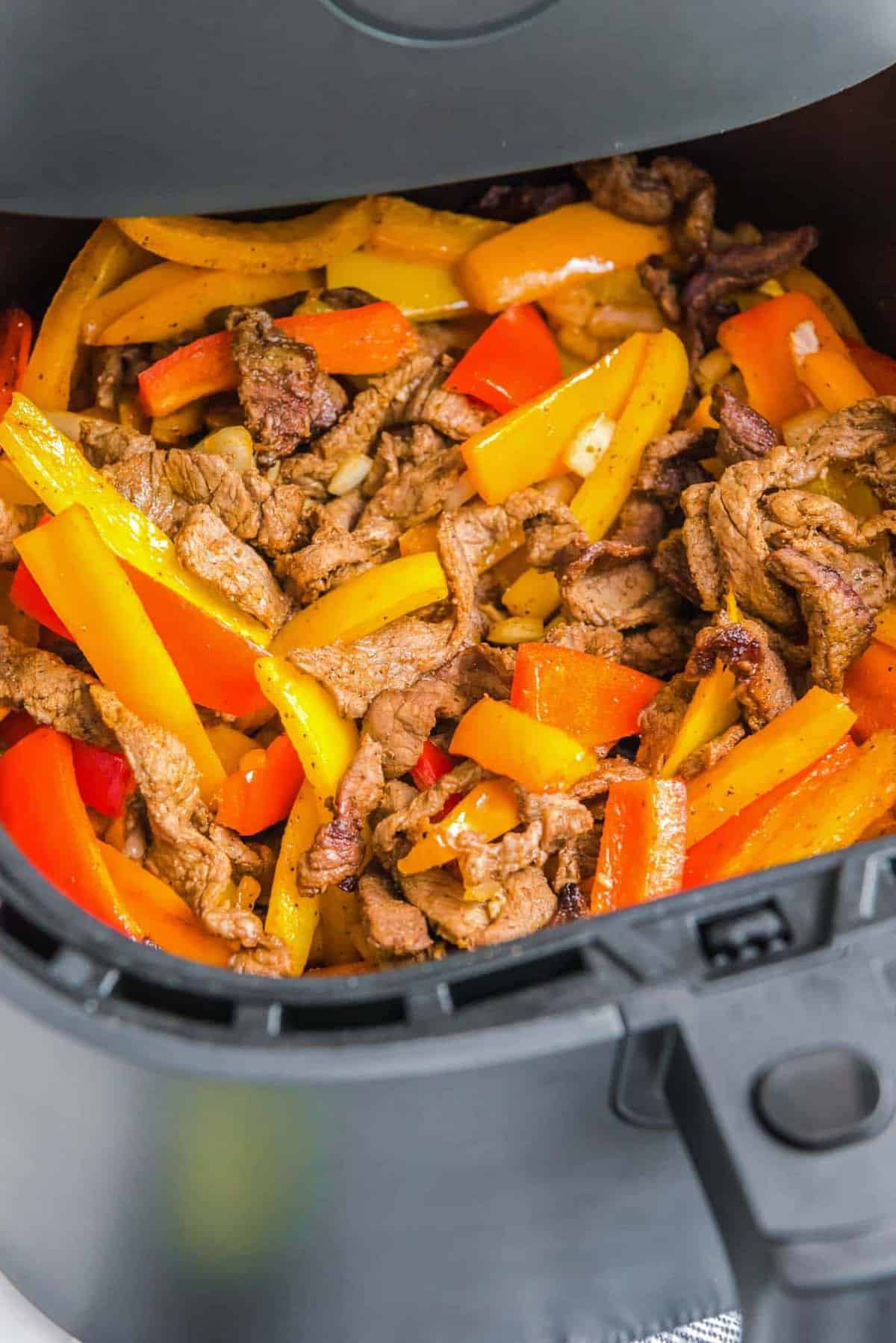 Steak Fajitas by Nourish Plate

Steak fajitas from the air fryer are a hearty dinner idea that the family will want seconds of.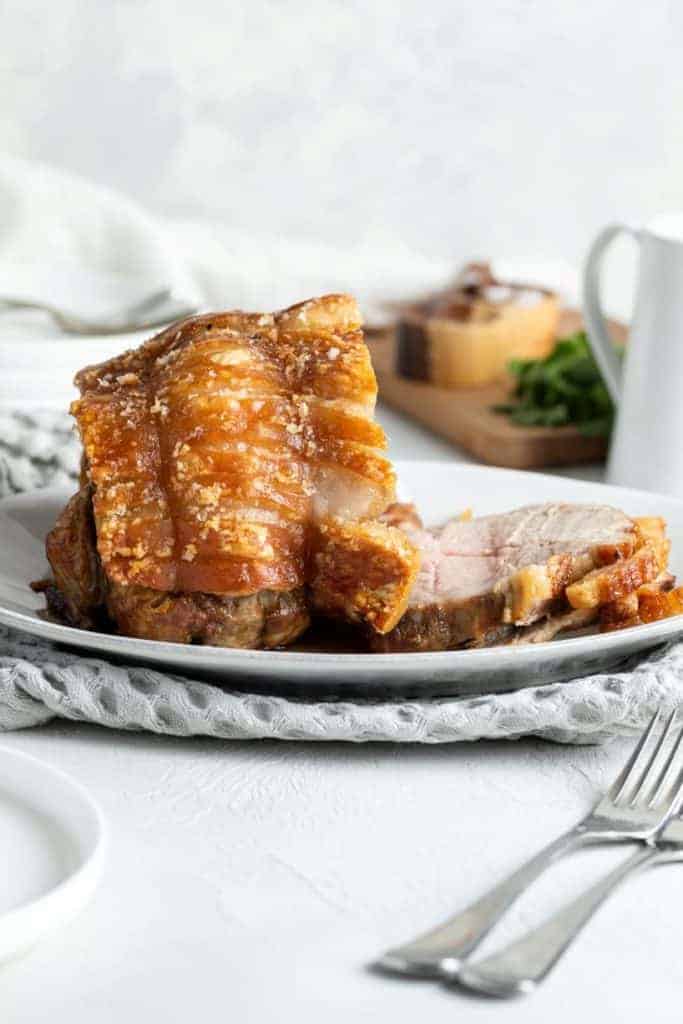 Roast Pork by Cook It Real Good

Pop a pork roast in the air fryer to get a filling family meal that hits the spot after a long day.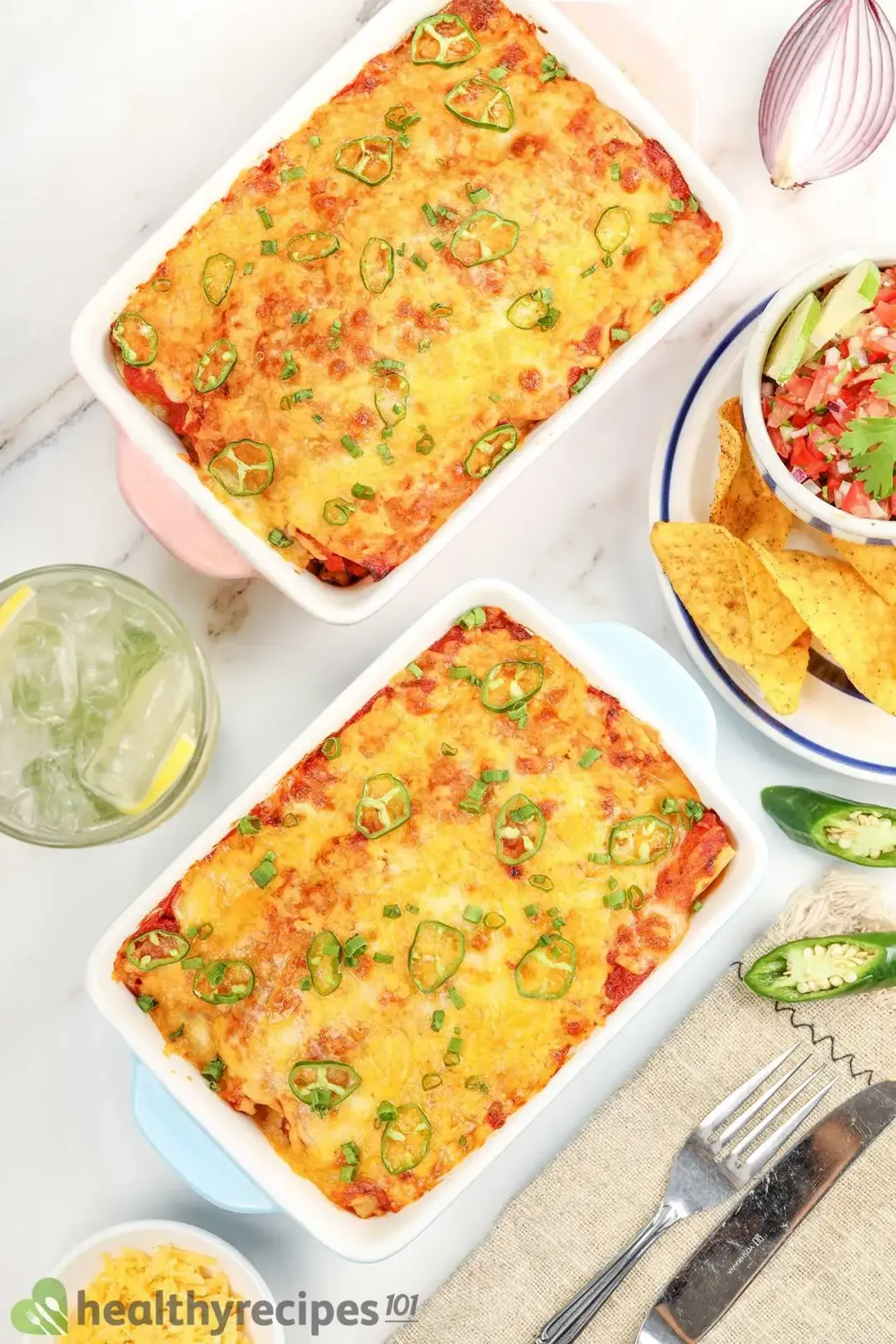 Chicken Enchiladas by Healthy Recipes 101

Pop some chicken enchiladas in the air fryer for a fast meal that makes short work of authentic Mexican food.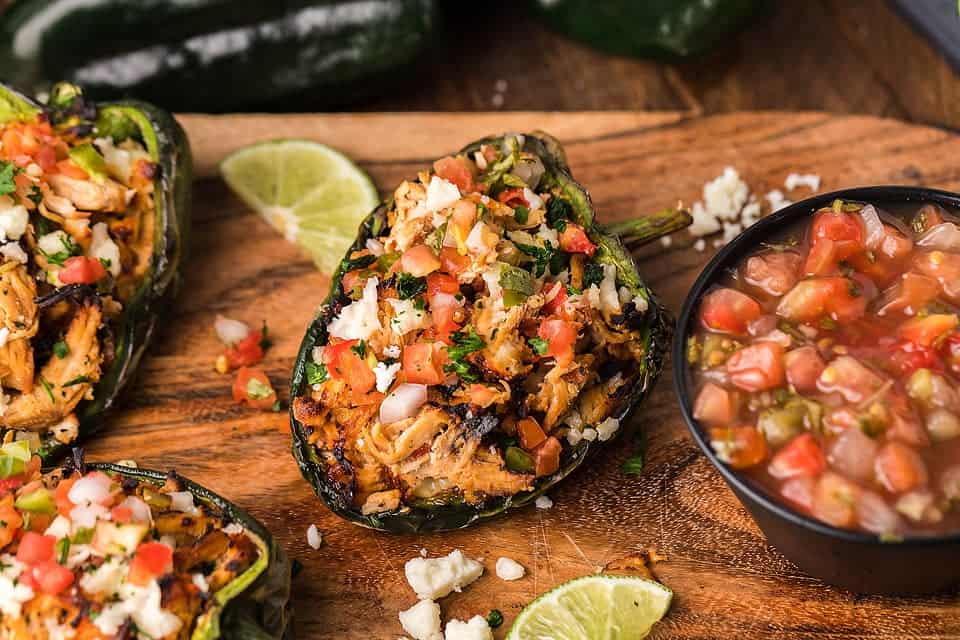 Fiesta Chicken Stuffed Poblano Peppers by xoxo Bella

Spice things up at dinner tonight with these easy fiesta chicken stuffed poblanos. This is a perfect option for an easy air fryer meal.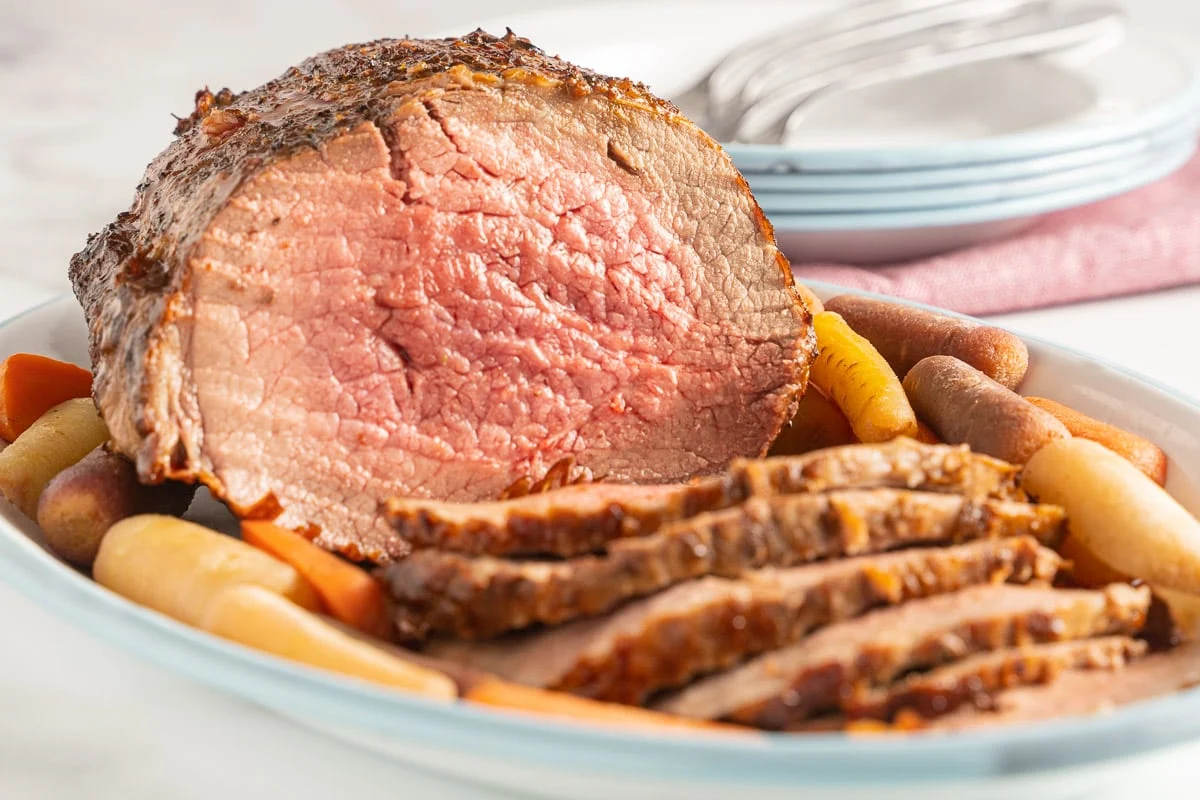 Garlic Roast Beef by Debs Daily Dish

Get a roast beef dinner on the table without too much fuss. This recipe makes for a garlic beef that goes well with so many sides.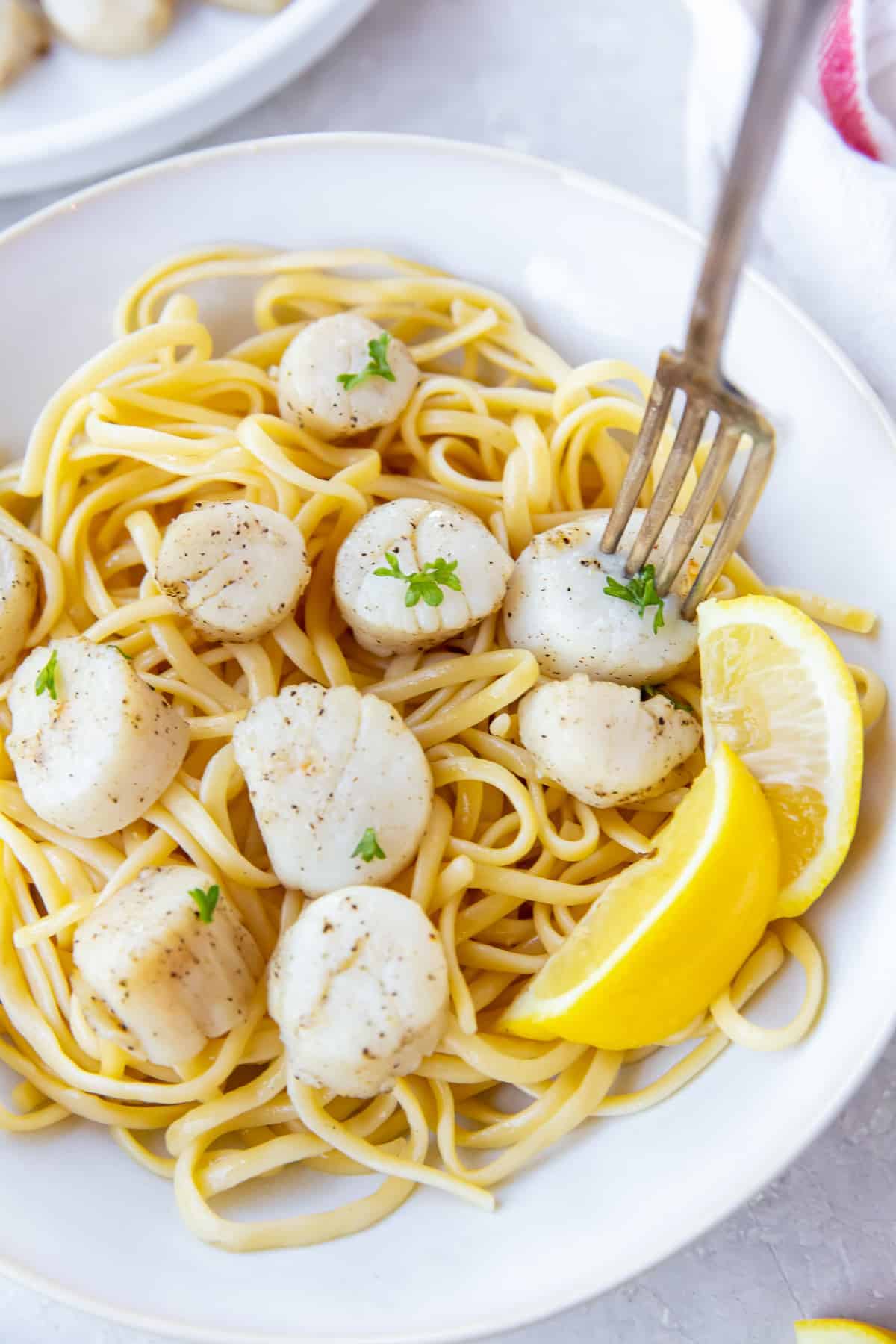 Scallops on Pasta by Wholesome Made Easy

Scallops and pasta are perfect partners for a fast and filling air fryer meal.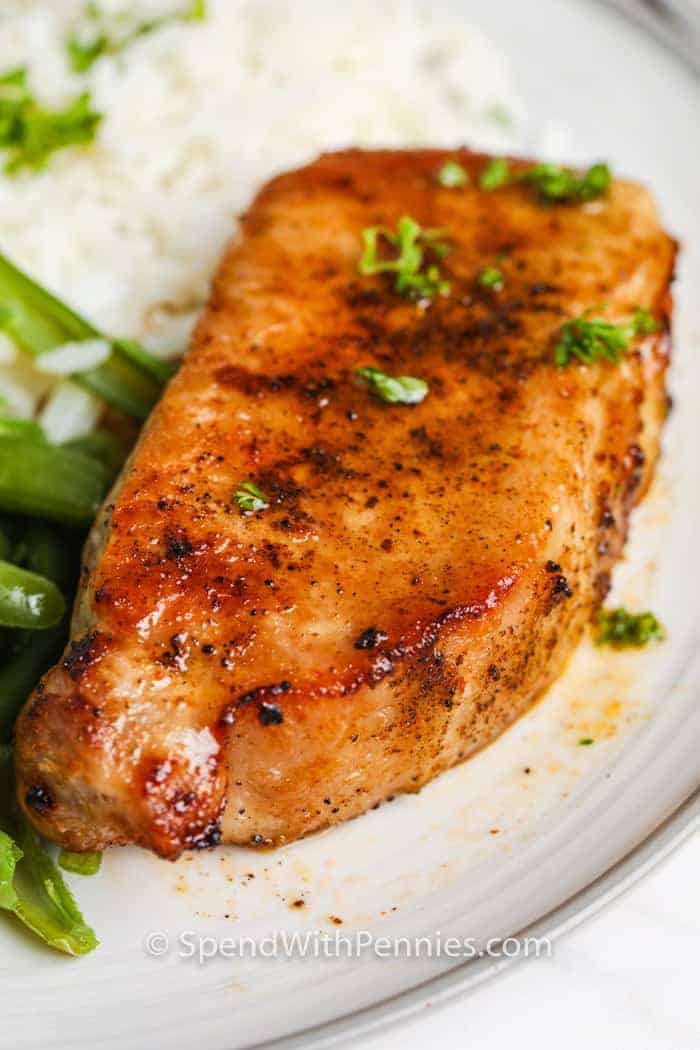 Pork Chops by Spend with Pennies

Make a comfort food classic in the air fryer with this recipe for pork chops. These are going to be a family favorite.