22 Easy Breakfast Potluck Recipe Ideas
Discover a variety of hassle-free and flavorful breakfast potluck recipe ideas to impress your guests. From savory eggs to mouthwatering baked goods and more!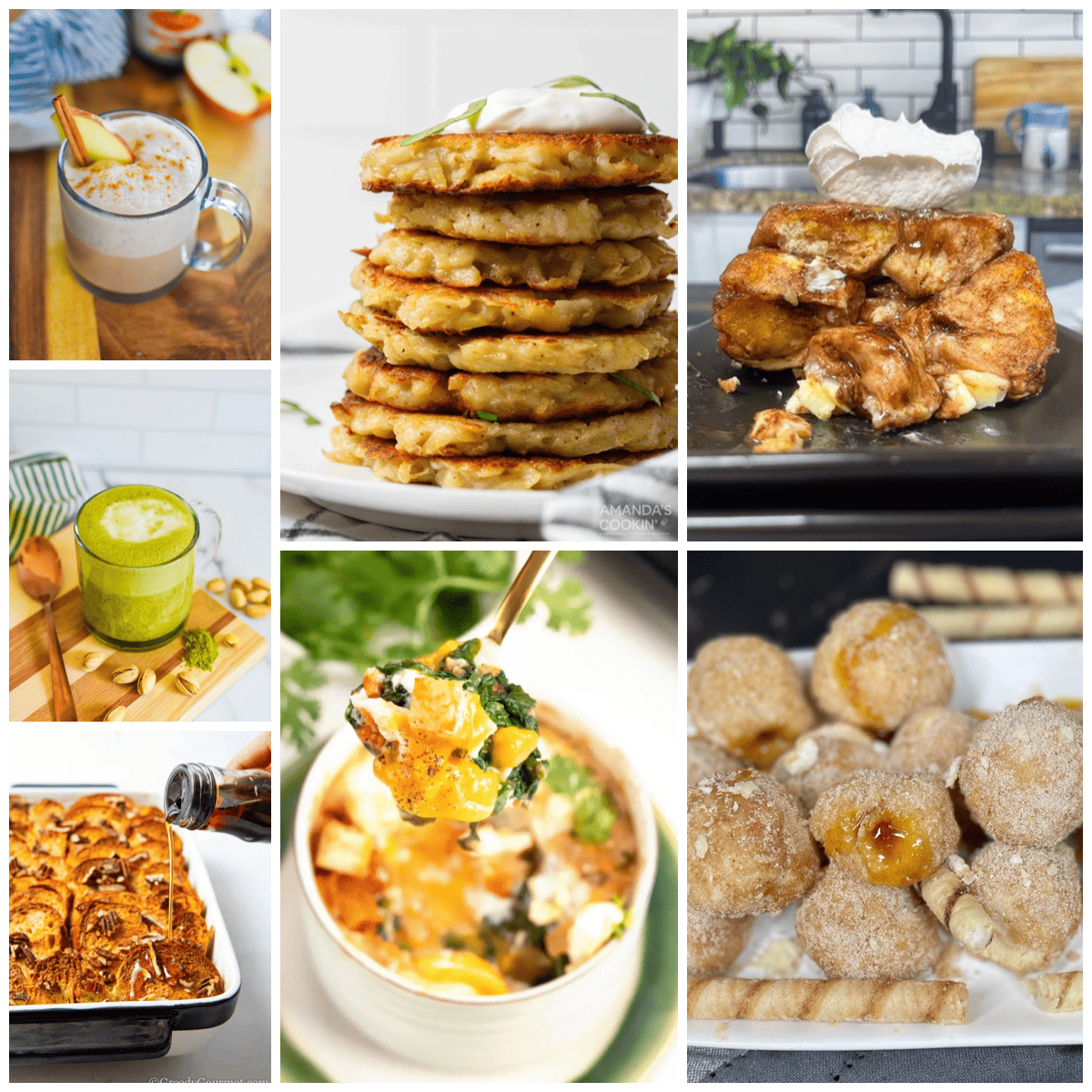 Easy Breakfast Potluck Ideas
Are you looking for delicious, hassle-free breakfast recipes to impress your friends and family at your next potluck gathering? Look no further!

This list of easy breakfast potluck recipe ideas that are sure to be a hit. It has everything from classic breakfast-style meals and treats to savory recipes and even lattes and lemonade!
With this complete list, you'll find everything you need for the best breakfast potluck or to simply enjoy a special breakfast with your family.
Classic Breakfast Style
Let's kick off this list with the classics first. These are some of the top recipes to make for a classic breakfast-style potluck.
Breakfast Style Treats
Your potluck wouldn't be complete without some delicious treats! Here are some of our favorite easy breakfast treats.
Savory
These savory recipes are sure to be a hit at your next potluck.
Drinks
Don't forget the drinks for your potluck! Here are some great ideas to please everyone.
Clearly, hosting a breakfast potluck doesn't have to be overwhelming or time-consuming! With these easy recipe ideas, you can effortlessly whip up a spread of delicious dishes that will leave your guests impressed.
From the savory options like breakfast casseroles and quiches to the sweet treats like donut holes and pancakes, there's something for everyone.
More Easy Breakfast Ideas