Chocolate and cherries make these delightful chocolate cherry muffins a super delicious way to satisfy those chocolate cravings! Moist, full of flavor and so easy to make!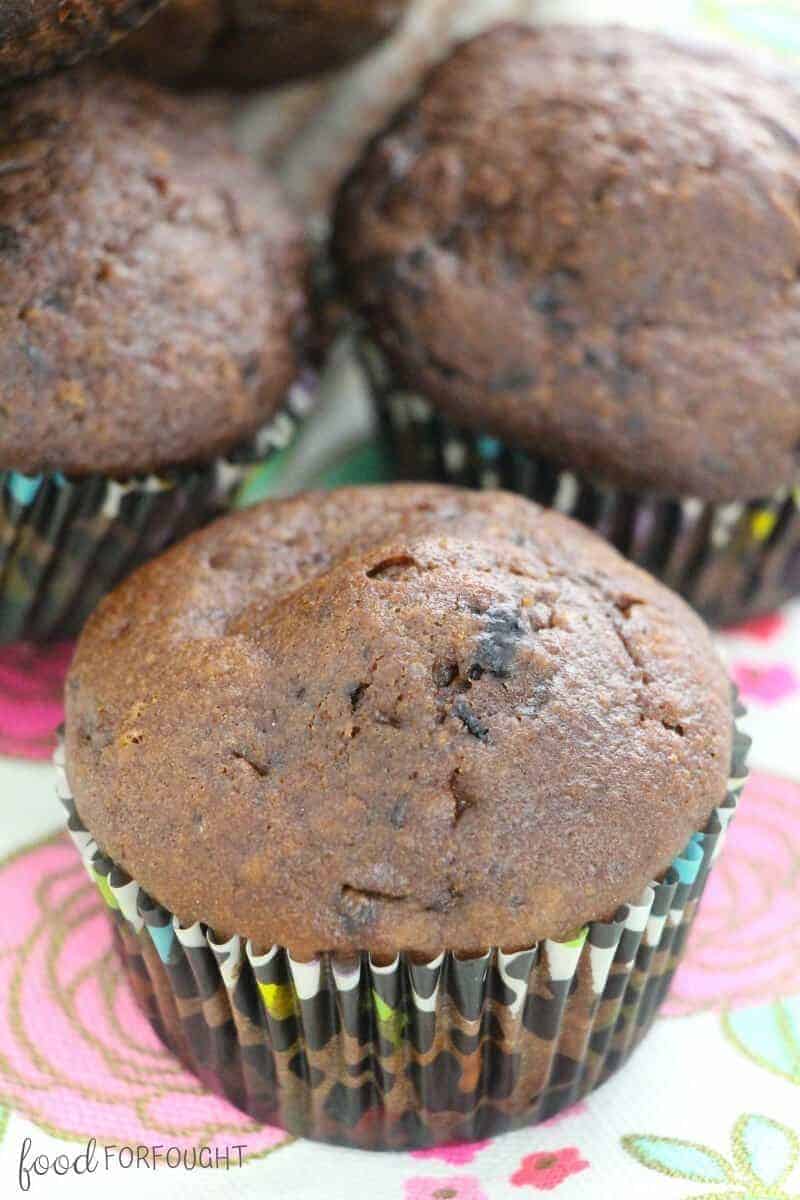 A few days ago, I shared these cherry muffins, and since then I've had the urge to create a chocolate cherry version… and so I present to you these delightful chocolate cherry muffins.
Everything is better with chocolate, right?!
An Easy Treat For Any Time Of Day
Although the original cherry muffins make a perfect breakfast. I would happily eat these any time of the day.
Why not try them for an afternoon snack or a sweet option with your lunch.
These muffins are a great meal prep option, make on meal prep day, and enjoy them all week long.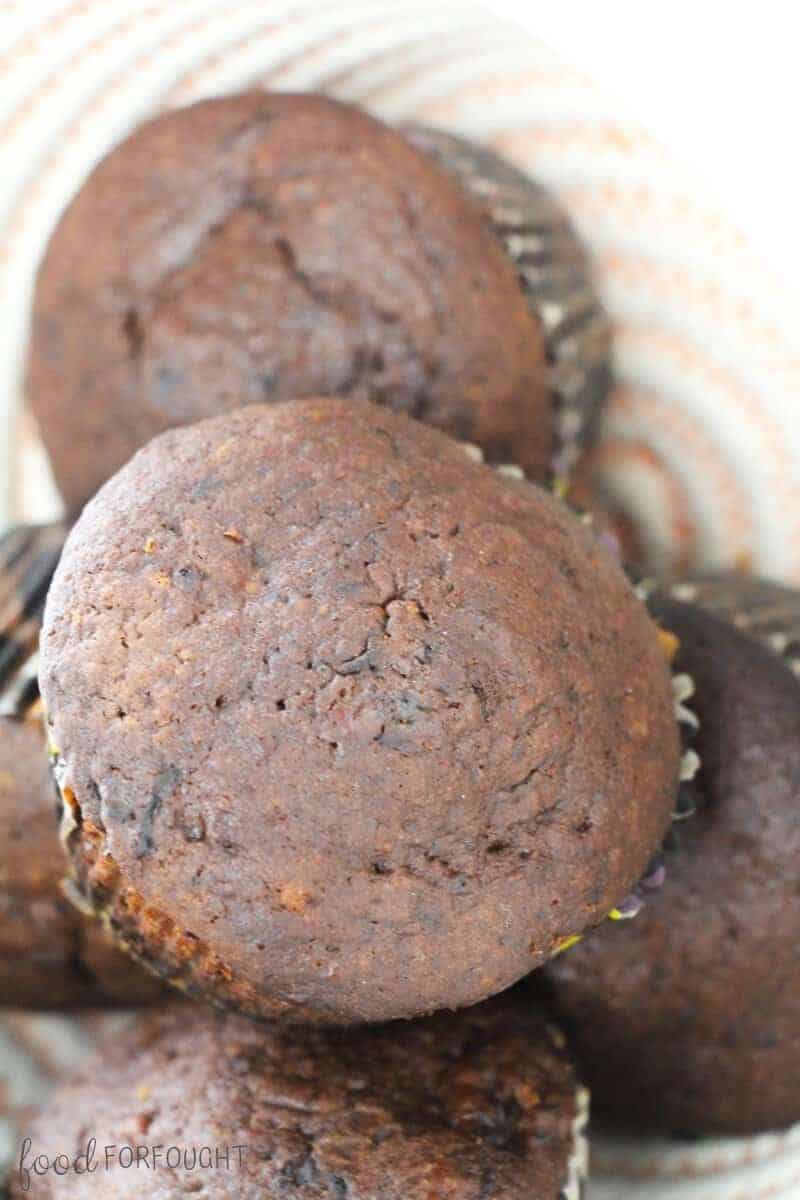 Make These Chocolate Cherry Muffins
Combine all of the dry ingredients together, then make a well in the center of your dry ingredients and add the yogurt, eggs, milk, and oil. Stir to combine until no dry spots appear.
Chop or puree your cherries and add them to the mixture along with as many chocolate chips as you would like.
Line your muffin tray with liners and then fill each 2/3 of the way up.
Bake for 24-28 minutes, or until an inserted toothpick comes out clean.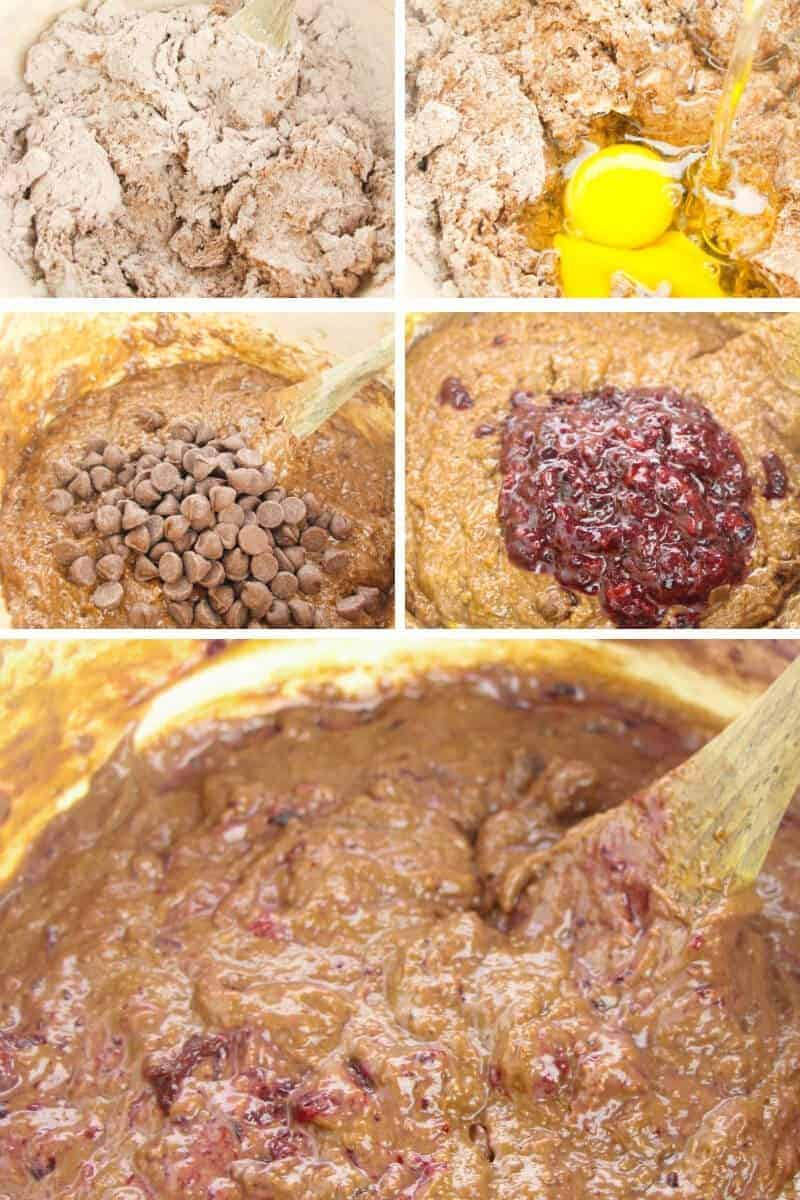 Looking For More Muffins?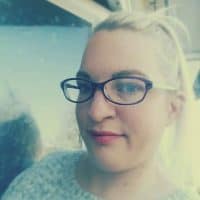 Vickie Louise is the Founder and Editor-in-Chief of A Crazy Family. She is a stay at home mom of a little boy with a big personality. After having her son, she realized how important it is for moms to take care of themselves, physically and mentally. Vickie believes in the power of using social media and her online presence for good and is thrilled to provide you with a space to celebrate all that is awesome (and a little crazy) in the world.