15+ Unique Pancake Recipes
This post and its photos may contain affiliate links. As an Amazon associate, I earn from qualifying purchases.
Incredible easy, quick, delicious, and unique pancake recipes, for a special breakfast, to make on a Saturday or Sunday morning.
In my pursuit to find different types of pancakes, I found all of these delicious pancake recipes.
In this yummy pancake recipes collection, you will find easy and oh-so-delicious recipes you simply must try! There is a little something for everyone.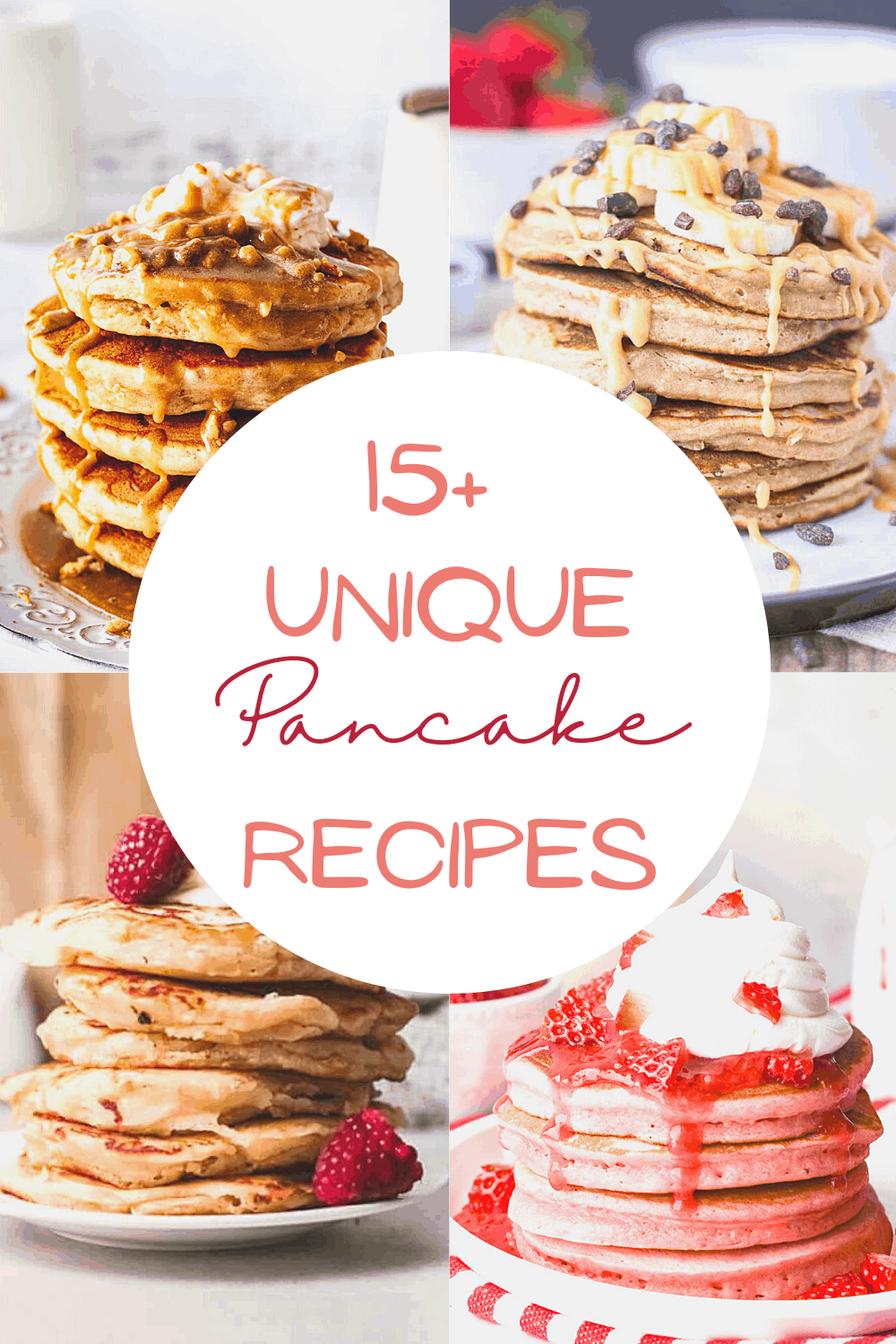 Best Pancake Recipes
There is nothing better than a hot stack of pancakes on a lazy weekend morning!
These recipes are the best of the best and all are easy to make. And, there is a multitude of flavors, and this is why you are going to love this delicious collection of recipes!
Before we get to our collection, we wanted to share a family favorite with you. So, grab a hot cup of coffee and prepare to drool!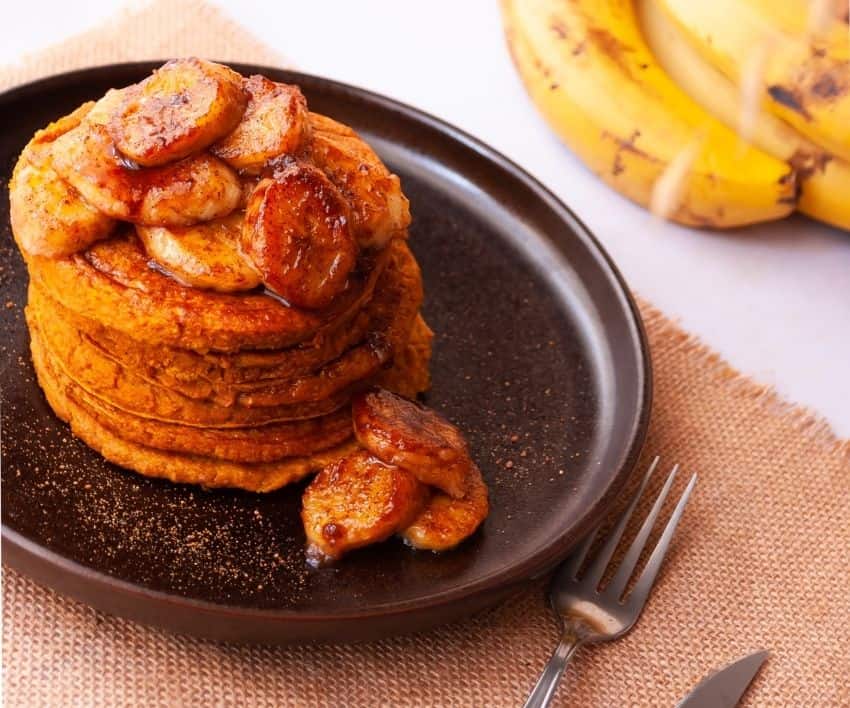 Pumpkin oat pancakes: perfect, moist, sweet, and oh so delicious with a cup of coffee for a crisp autumn chill breakfast or sweet treat. Topped with caramelized bananas makes the perfect autumn sweet treat that will be a huge hit with kids.
Keep on reading for more yummy pancakes and recipes!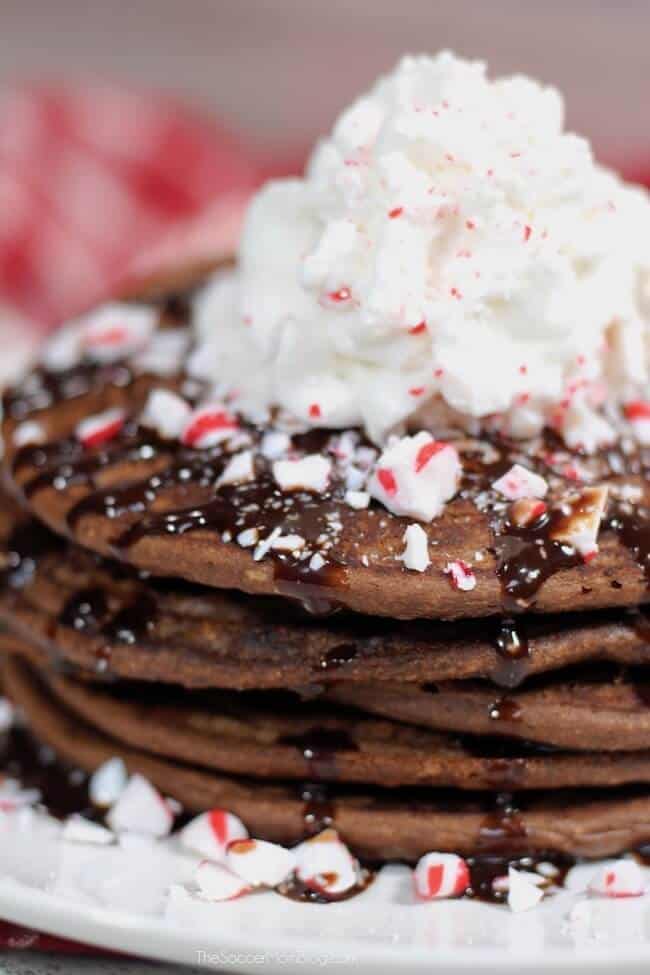 These pancakes are perfect for an indulgent breakfast. The dry mix makes for a thoughtful gift to give someone special too!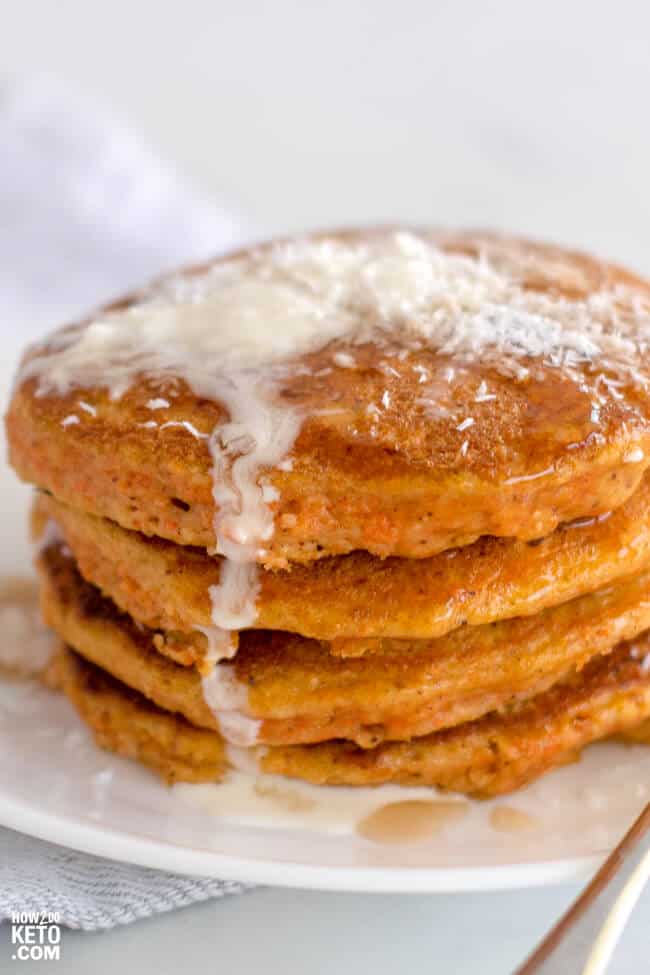 You'll never miss the carbs when you make these deliciously decadent Carrot Cake Keto Pancakes! Packed with veggies, protein, and good fats, these keto carrot pancakes are the perfect way to start your day!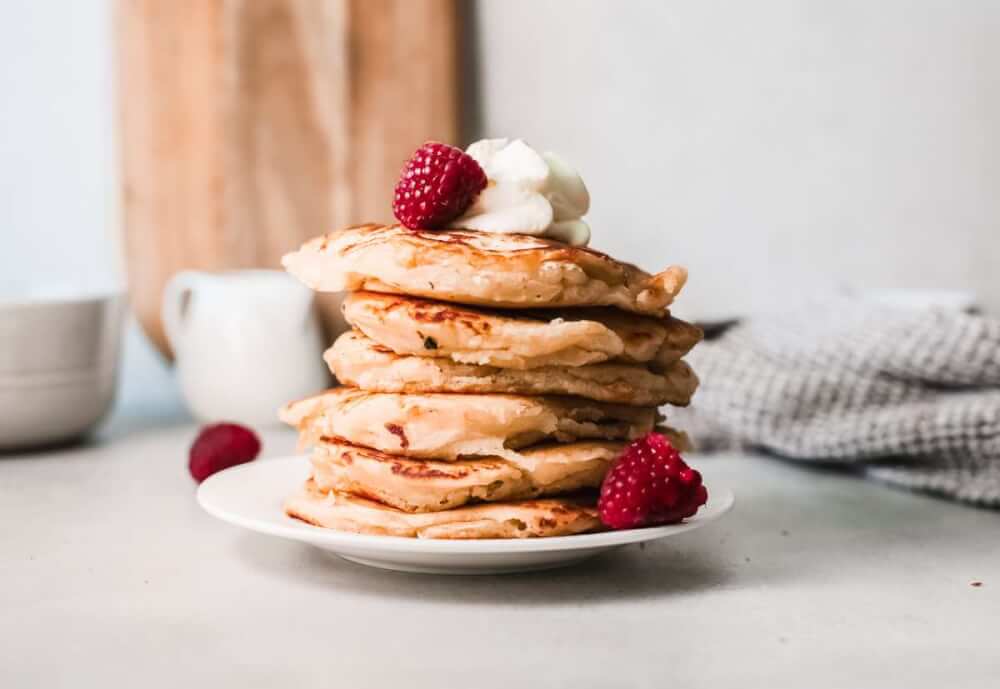 If you've never had mochi pancakes before then you are in for a treat! These pancakes are the Hawaiian version of the traditional American pancake. They are so fluffy and delicious!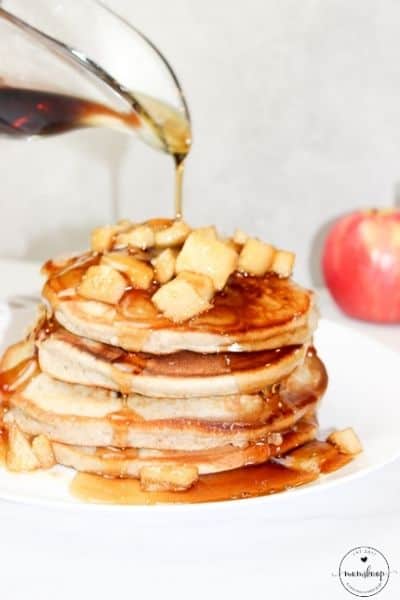 These Apple Cinnamon Apple Pancakes are semi-homemade, savory, and full of soft and warm apples that are infused with cinnamon. Your family will love them!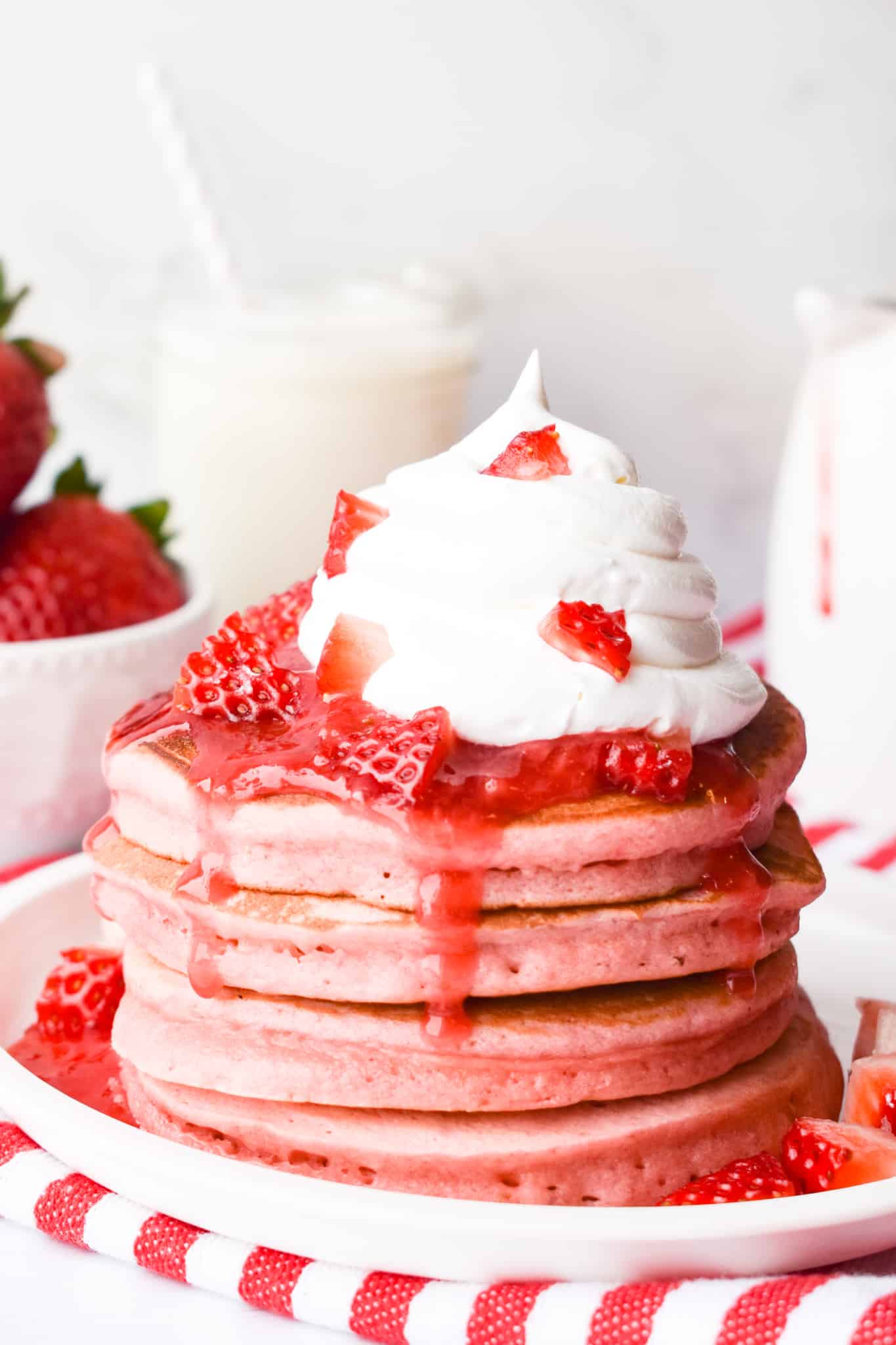 These strawberry pancakes are a delicious change of pace to the typical breakfast scene. Topped with whipped cream, syrup and fresh berries, they're impossible to resist!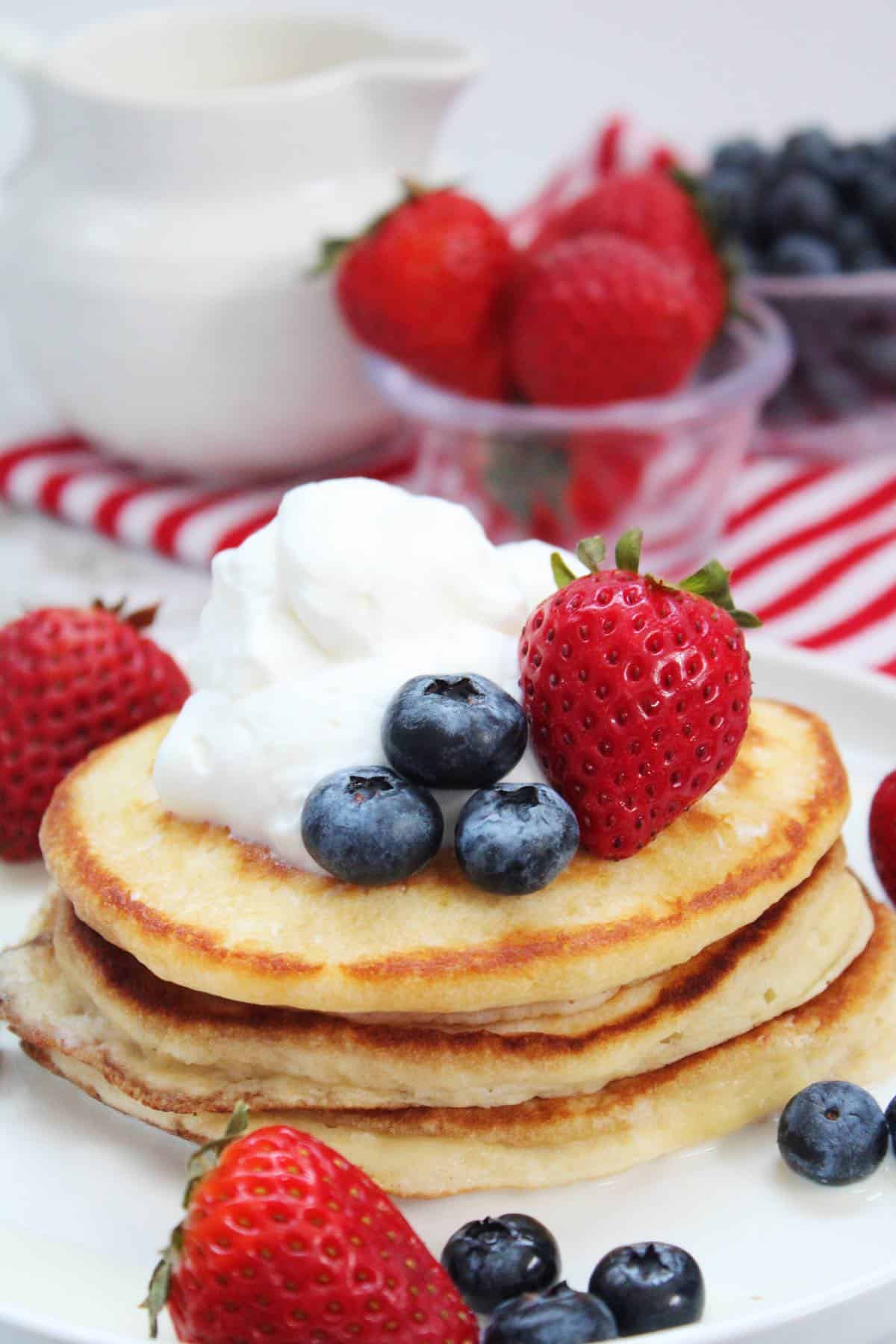 No need to go to IHOP to get your tres leches pancakes fix! This recipe tastes just like them so you can enjoy the flavor anytime!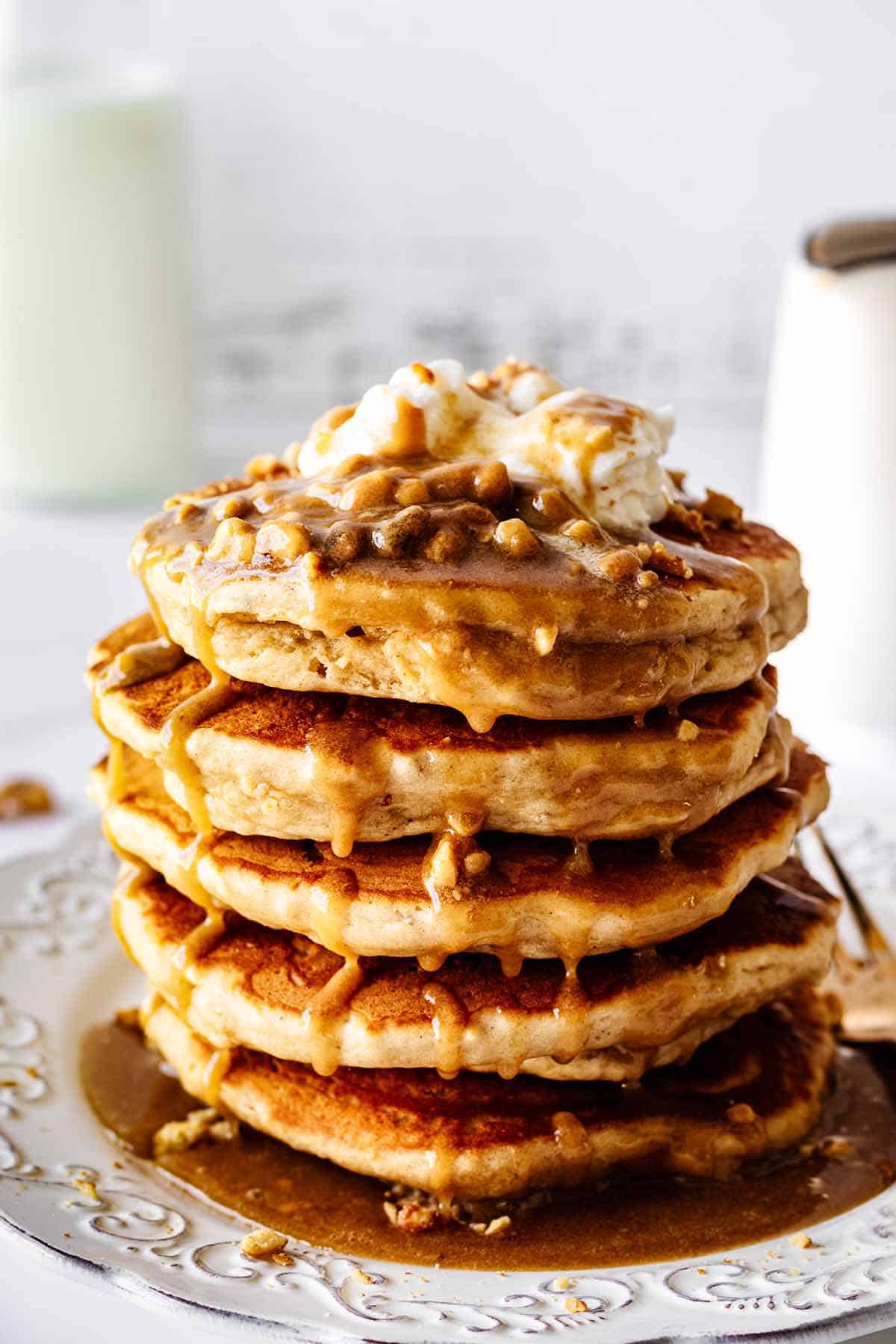 This is a breakfast that will fuel your morning with hearty peanut butter power! These dense pancakes are perfect for those mornings you need a substantial meal!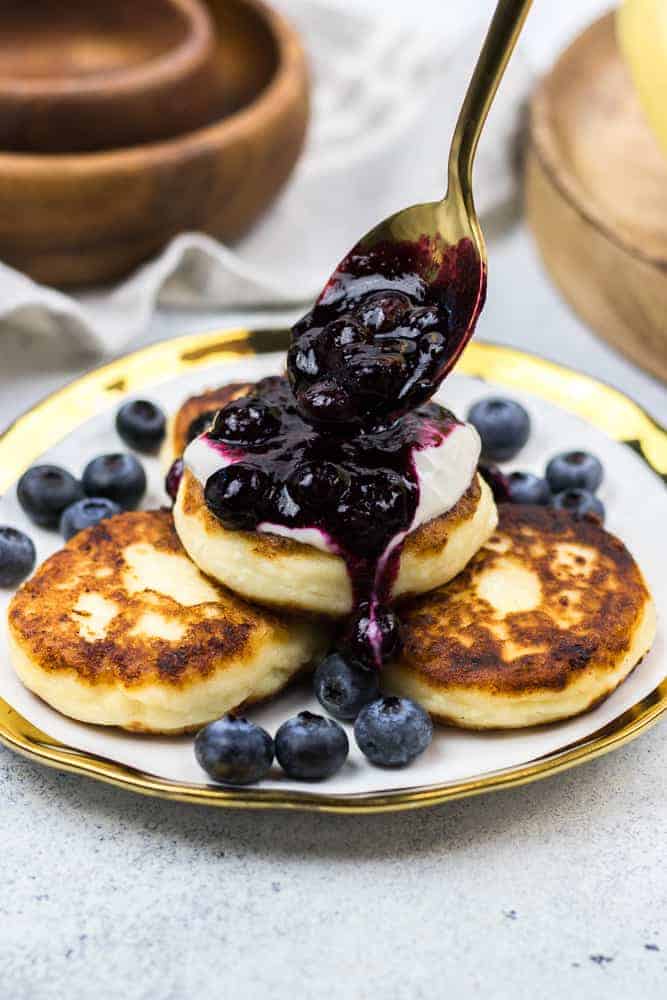 Russian cheese pancakes for a tasty breakfast treat. Serve these with syrup like traditional American pancakes or a dollop of sour cream or Greek yogurt and a spoonful of fruit preserves.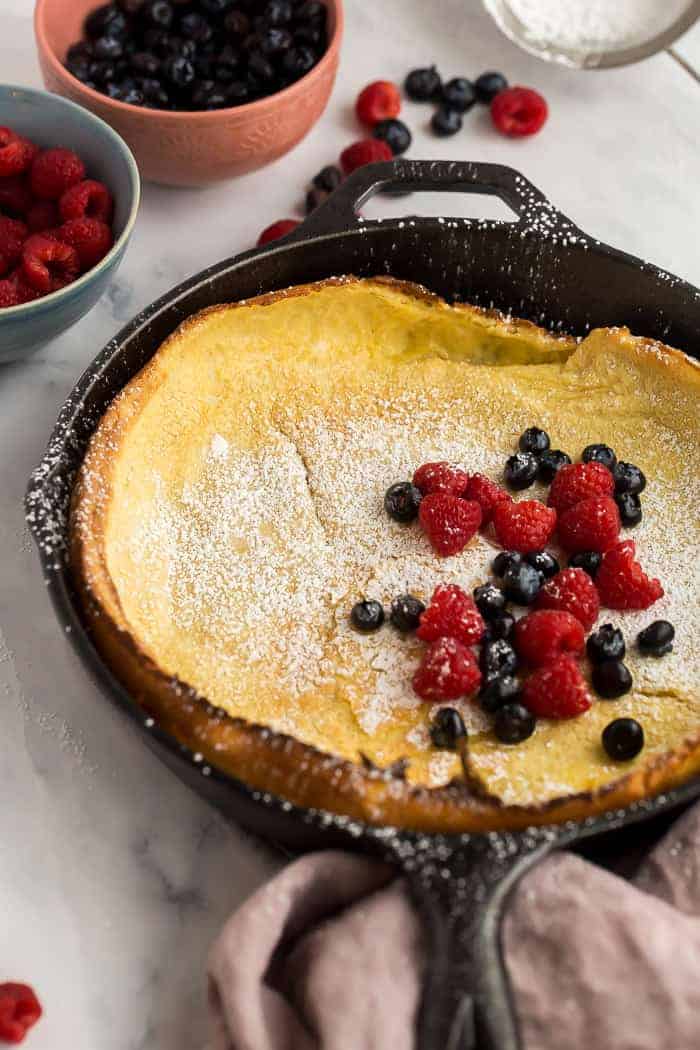 Baked in a preheated cast-iron skillet, these pancakes perfectly puff up around the edges creating the perfect hollow for fresh berries, syrup, Nutella, or powdered sugar.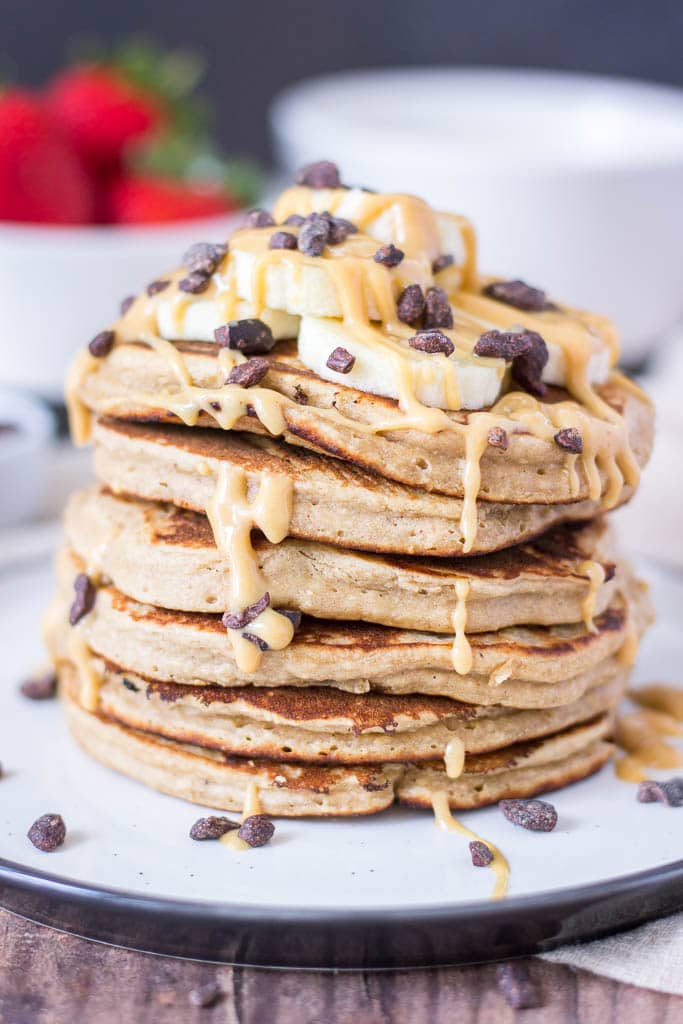 Deliciously nutty and sweet, Peanut Butter Oatmeal Pancakes are perfect quick breakfast that your family will love. These oatmeal pancakes are made with WHOLESOME ingredients and WITHOUT ADDED SUGARS, packed with nutrients and incredible flavor. So delicious and super easy to make!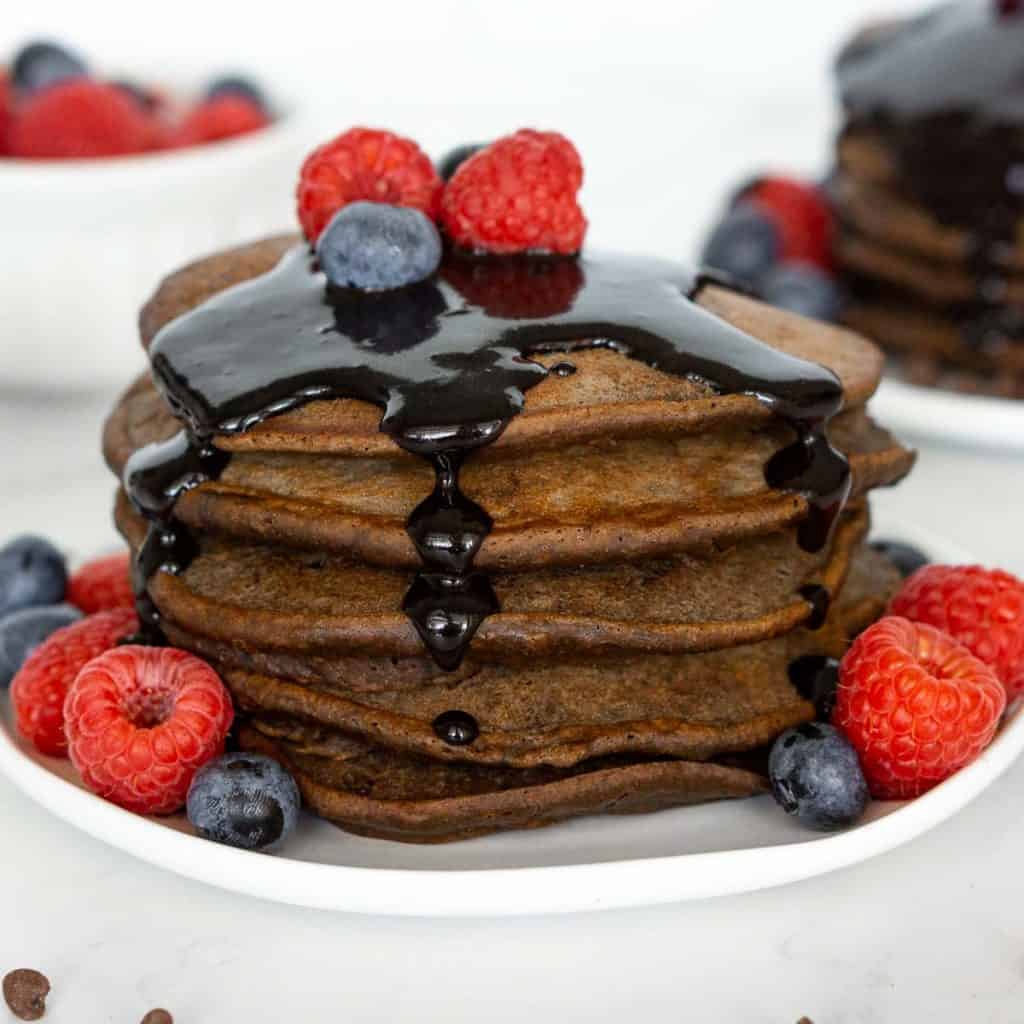 Chocolate for breakfast sounds wonderful, but good for you protein makes it a guilt free indulgence with this pancake recipe!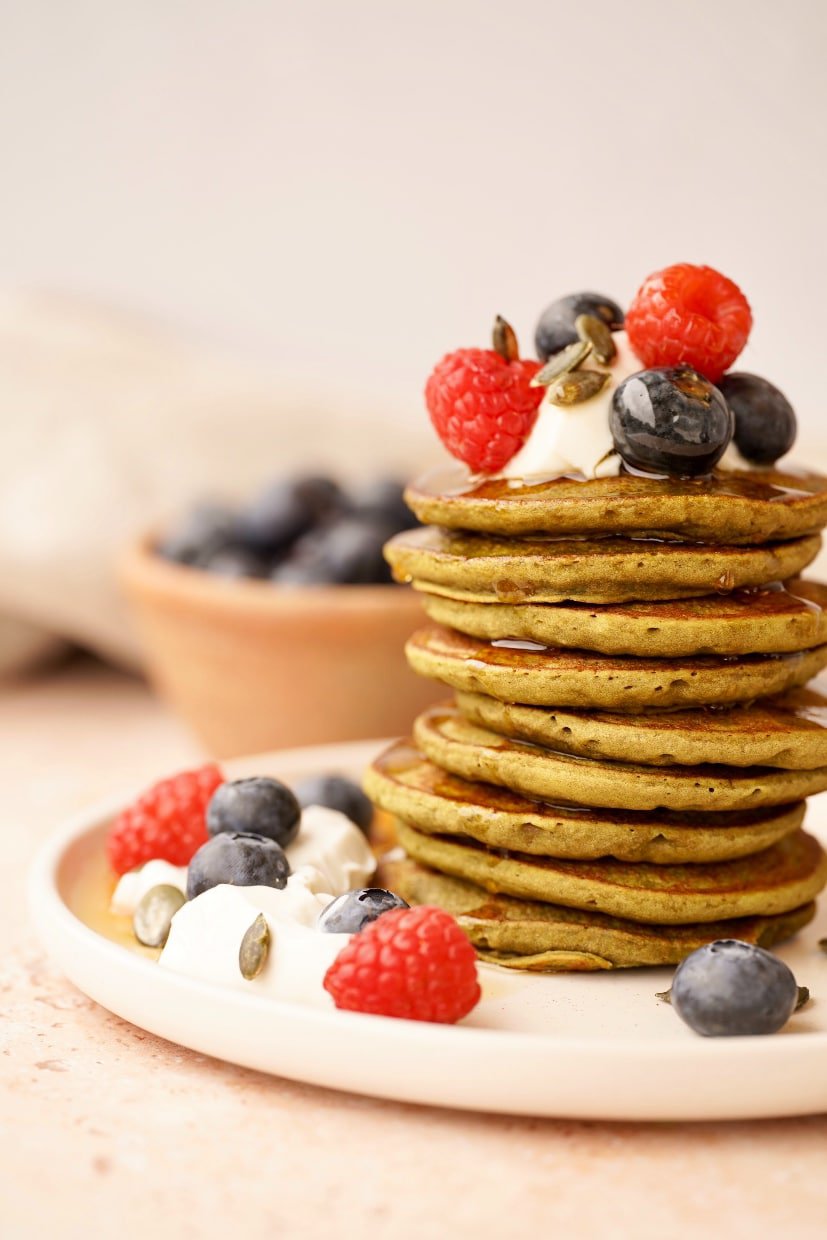 Delicious, easy, vegan matcha pancakes… hell yes! They contain zero refined sugar and have a banana base, keeping these matcha pancakes healthy, and full of nutrients.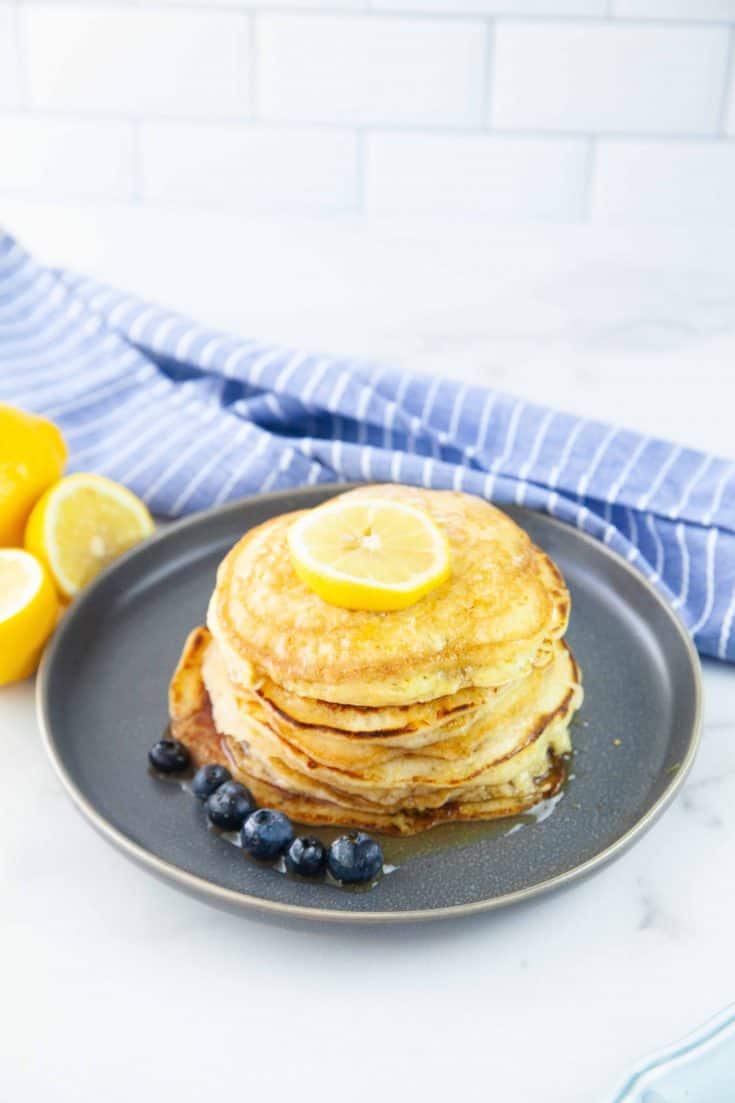 Bright, flavorful and easy; make a batch of these lemon ricotta pancakes this week for a breakfast worth jumping out of bed for!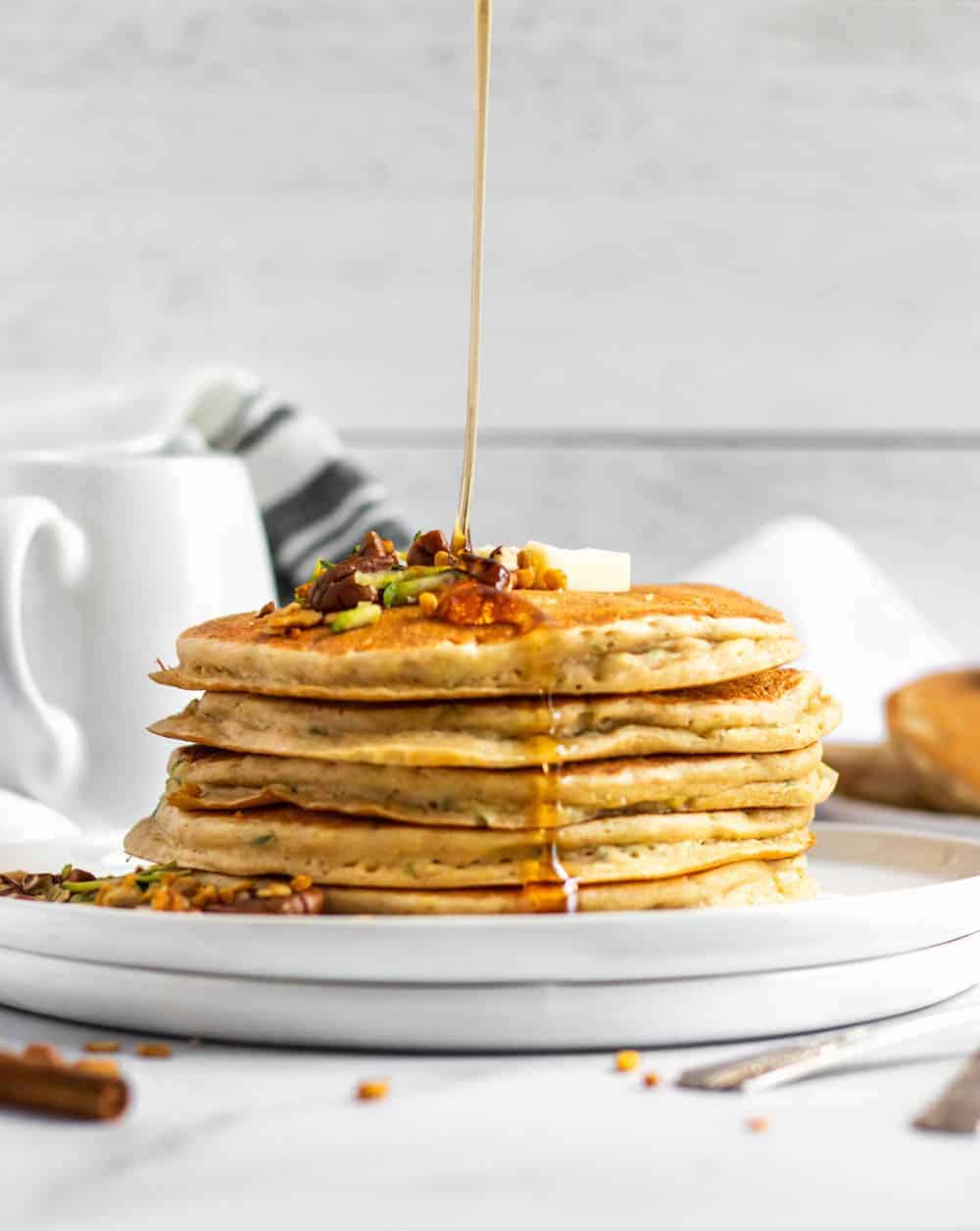 Sneak some extra veggies into these Zucchini Oat Flour Pancakes and enjoy your favorite sweet bread for breakfast. Made with hearty oats, crunchy pecans, a hint of cinnamon, and all the flavor! No one will guess there are veggies in these!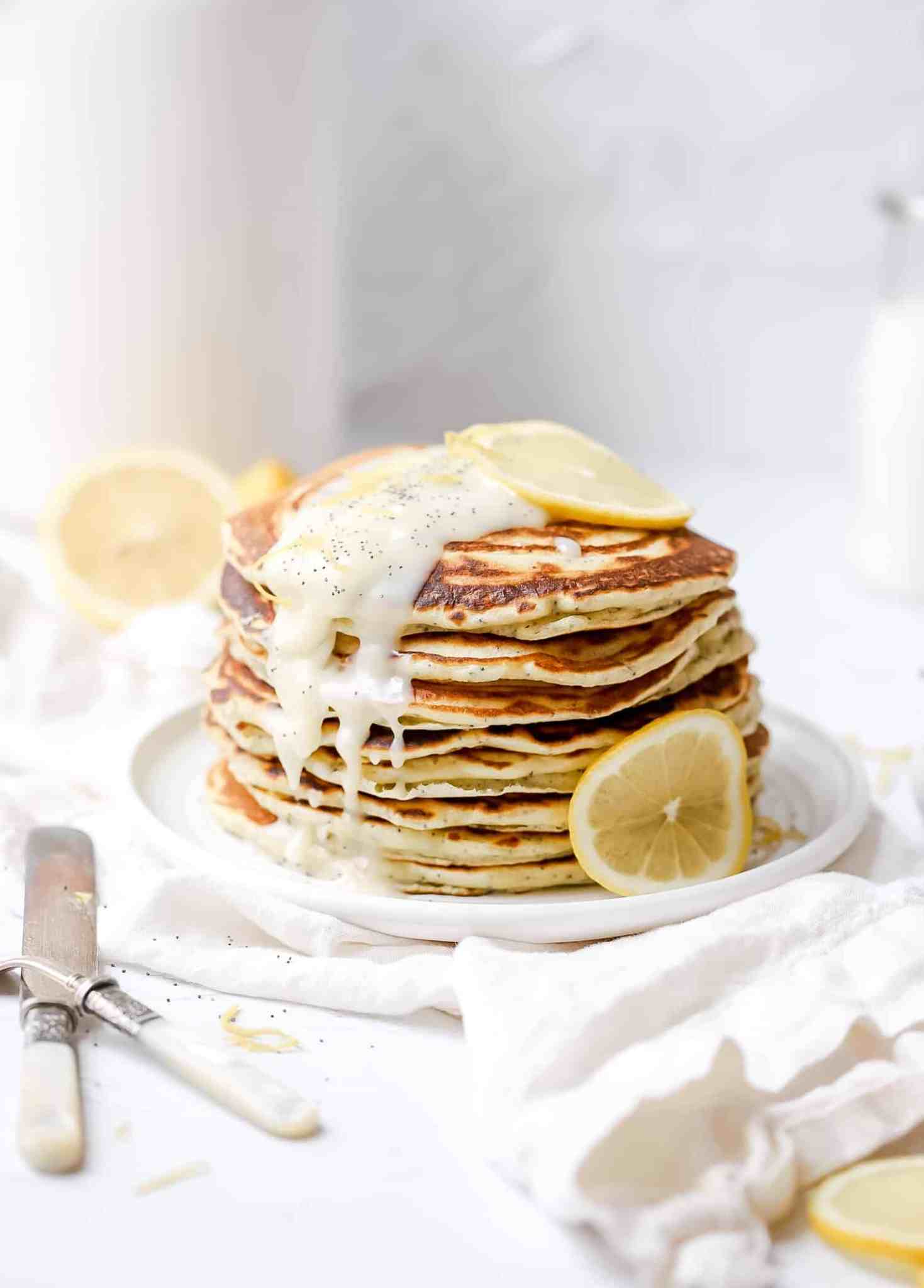 Tangy sourdough discard pairs beautifully with the bright lemon flavor! These would be the perfect brunch pancakes!
That rounds out our list of pancake recipes. Try one or several to make your breakfast a little more indulgent. Don't forget to pin the post to save these ideas for later!
WHAT'S NEXT?
While you're here, be sure to check out other breakfast ideas –