Gluten-Free Slow Cooker Party Meatballs
This post may contain Affiliate Links. Please read our Disclosure Policy for more information.
Meatballs are the perfect party food. They're savory and delicious and can easily be eaten in one bite. And these gluten-free crockpot meatballs are a new take on a traditional party appetizer.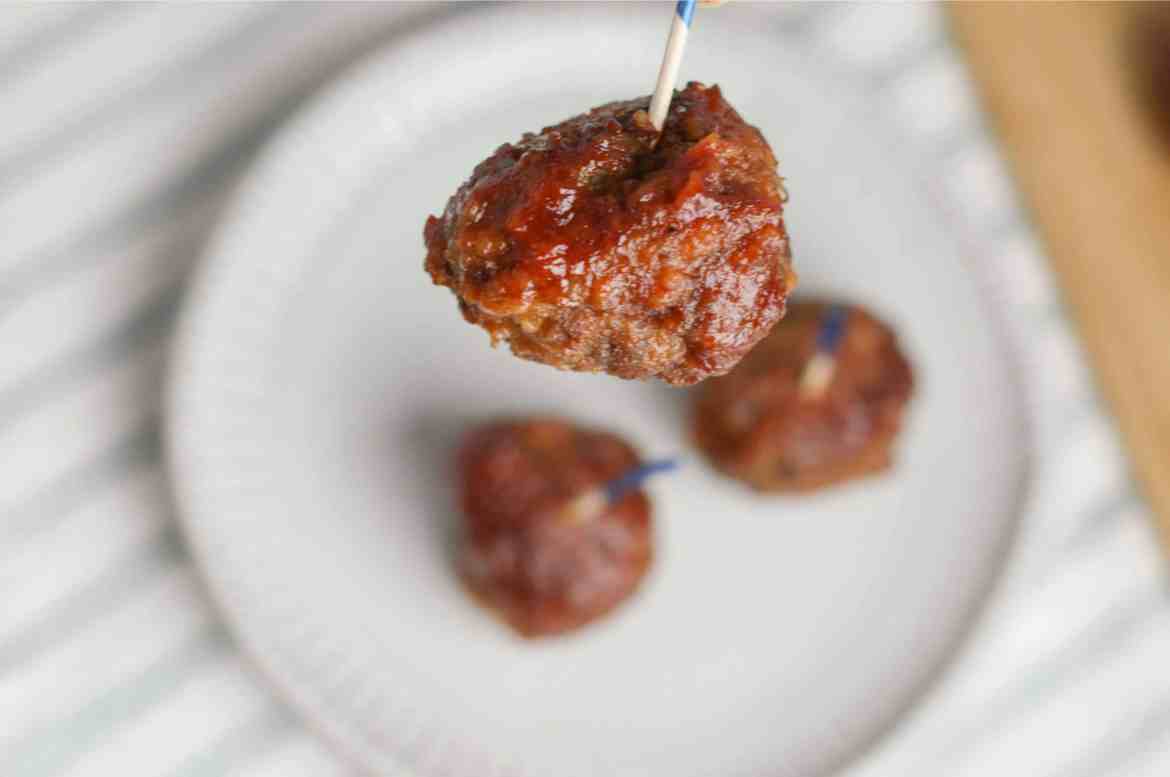 These slow-cooker party meatballs are…
Gluten-free so your friends avoiding gluten can enjoy these
Absolutely delicious with the sweet and tangy sauce
Made from scratch and cooks in the slow cooker
Most meatballs on the market are not gluten-free because they're often made with breadcrumbs. That means that anyone avoiding gluten will be forced to miss out on a delicious appetizer.

But with these gluten-free party meatballs, your gluten-free guests can enjoy a yummy treat at your next party.
These gluten-free party meatballs are a new take on a traditional party appetizer. The meatballs are made from scratch and cooked in the slow cooker with a sweet and tangy sauce composed of two unconventional ingredients – grape jelly and chili sauce.

While these two ingredients don't sound like they go together, when you mix them up and slow cook them for a few hours, you have a deliciously sweet sauce with an enjoyable kick to it.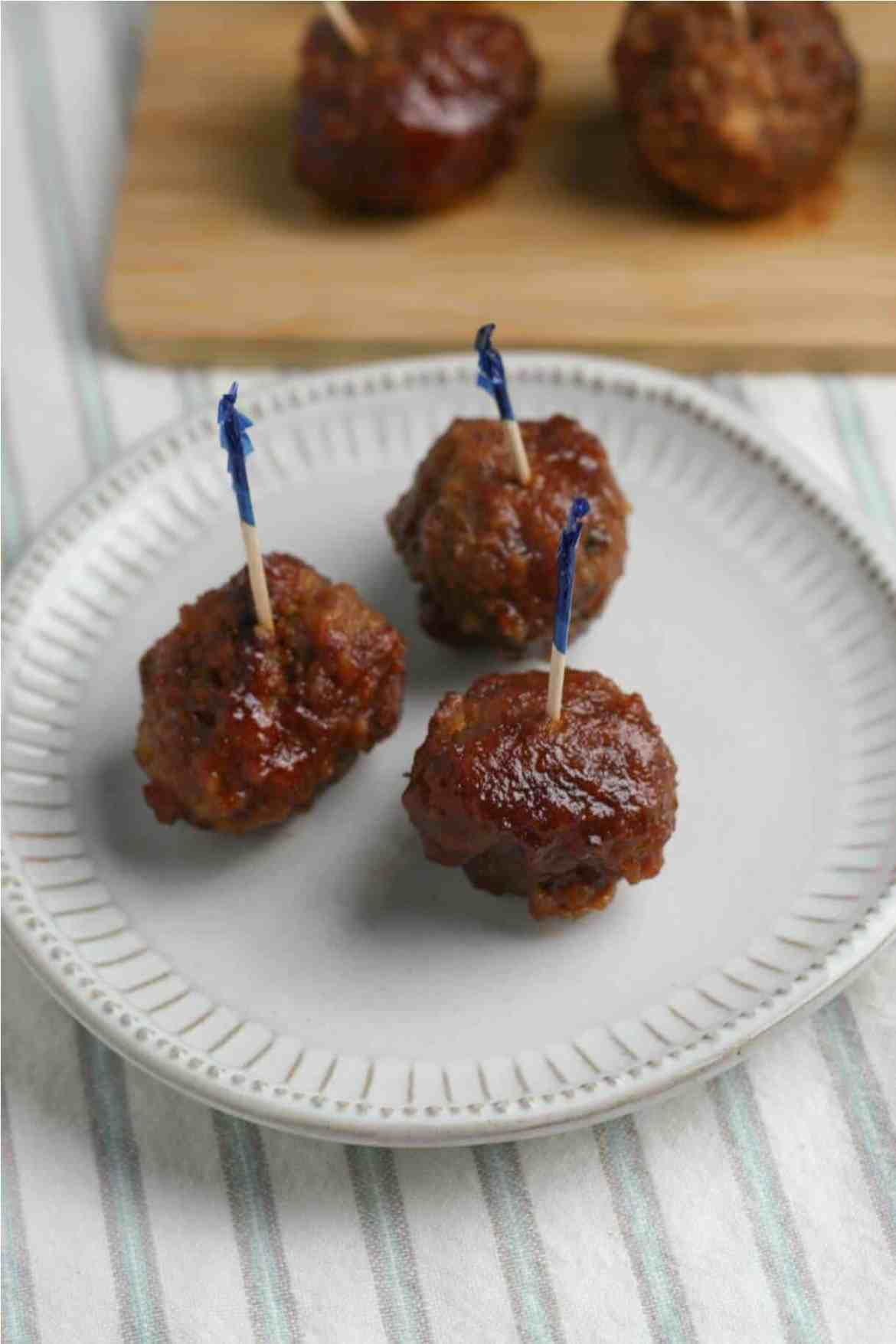 While most recipes for these party meatballs, or "grape jelly meatballs" as they're sometimes called, are made with premade, frozen meatballs, that's not really an option for someone who excludes gluten from their diet.

The majority of these frozen meatballs are made with traditional breadcrumbs. Although there are a few brands that do not use breadcrumbs in their recipe, it's often difficult to find those particular items in the grocery store.

So, homemade meatballs are the best option when turning this traditional party recipe into a gluten-free treat.
Too busy to make this right away? Pin this post to your favorite board on Pinterest for when you're ready!
Supplies Used to Make Gluten-Free Slow Cooker Party Meatballs
Milk
Egg
Ground beef
Parsley
Garlic powder
Oregano
Pepper
Salt
Chili sauce
Kitchen Tools Used:
Make These Gluten-Free Meatballs for Your Next Party
Since you'll be using gluten-free breadcrumbs in the homemade meatballs, I would definitely not skip this first step. Combine your milk and egg and whisk to mix well. Then pour the egg mixture over your breadcrumbs and stir until all the breadcrumbs are covered.
Allow the egg mixture to soak into the breadcrumbs for several minutes. This will help the coarse gluten-free breadcrumbs soften before you mix them into the meat, keeping them from becoming crunchy or mealy as the meatballs cook.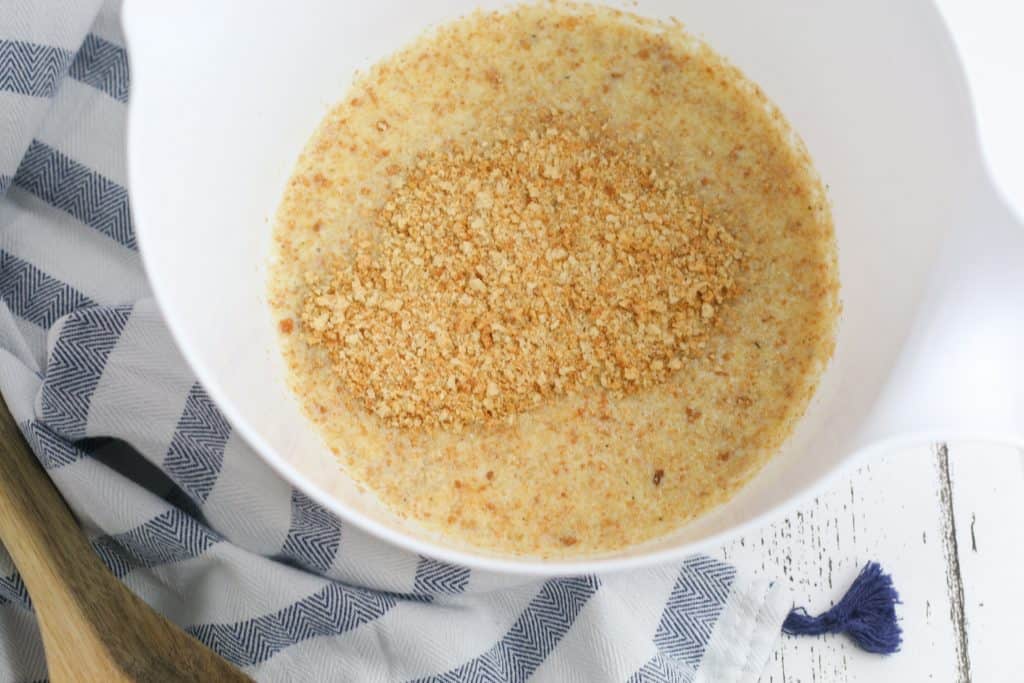 While the breadcrumbs are soaking, you can get started on the sauce. As I mentioned earlier, this delicious sauce is made of grape jelly and chili sauce.
Pour both those ingredients directly into the bowl of your crockpot. Using a whisk, stir until both ingredients are fully combined. Whisk well to remove any large chunks of grape jelly, making sure the sauce is as smooth as possible before adding the meatballs.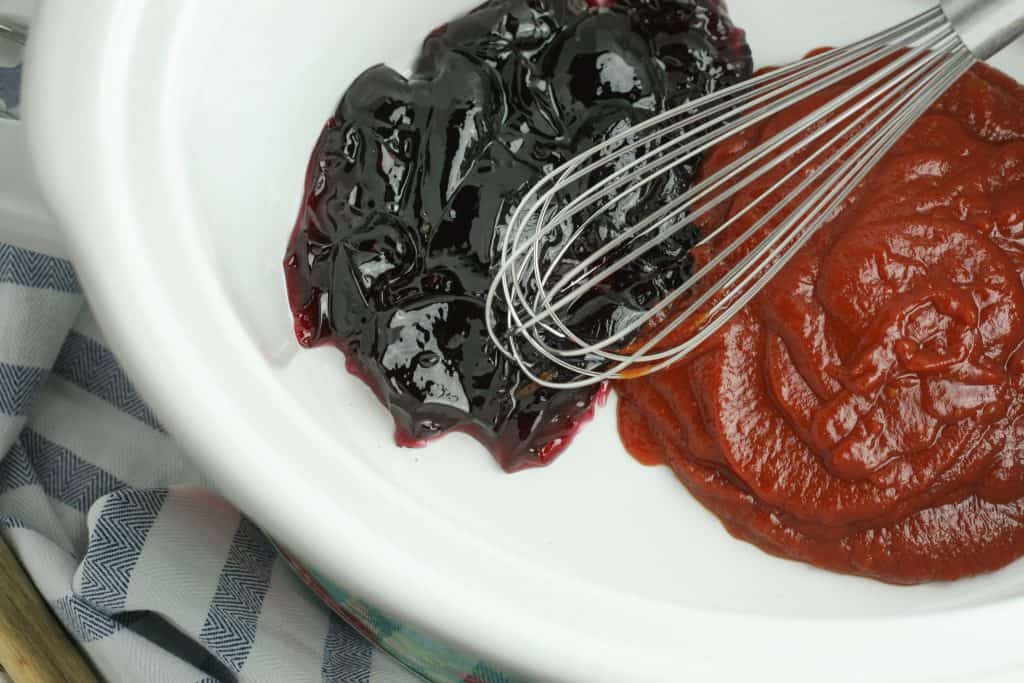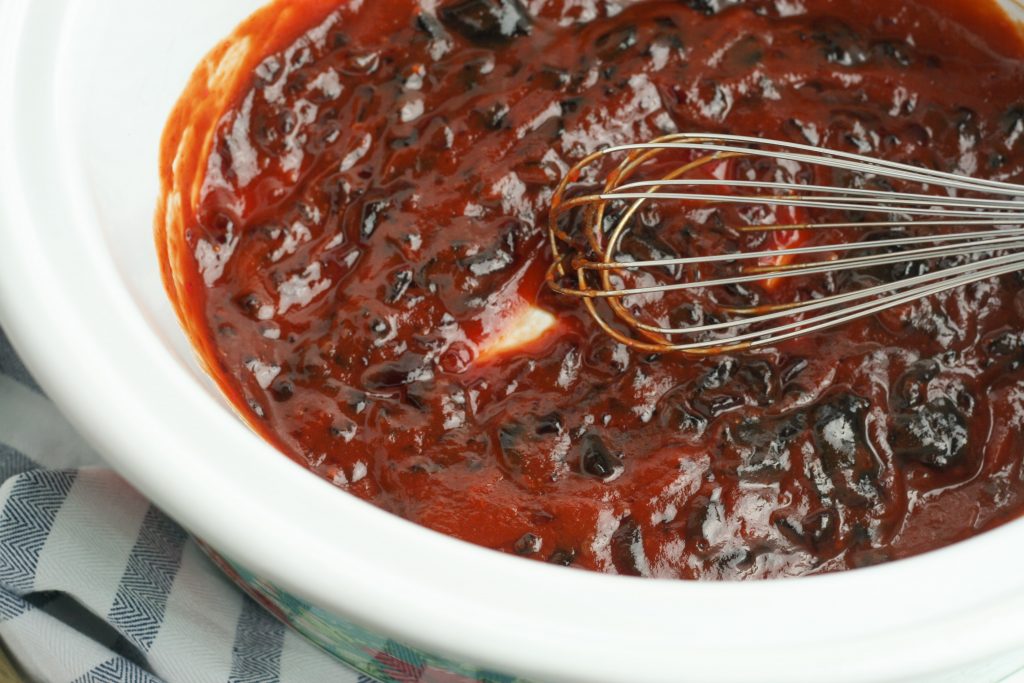 Now that you have the sauce ready, it's time to start constructing the meatballs. Make sure you're using a large bowl so you have plenty of room to work the ingredients into the meat.
Start by placing your meat in the bowl with your breadcrumb mixture. Then, season with parsley, garlic powder, oregano, pepper, and salt.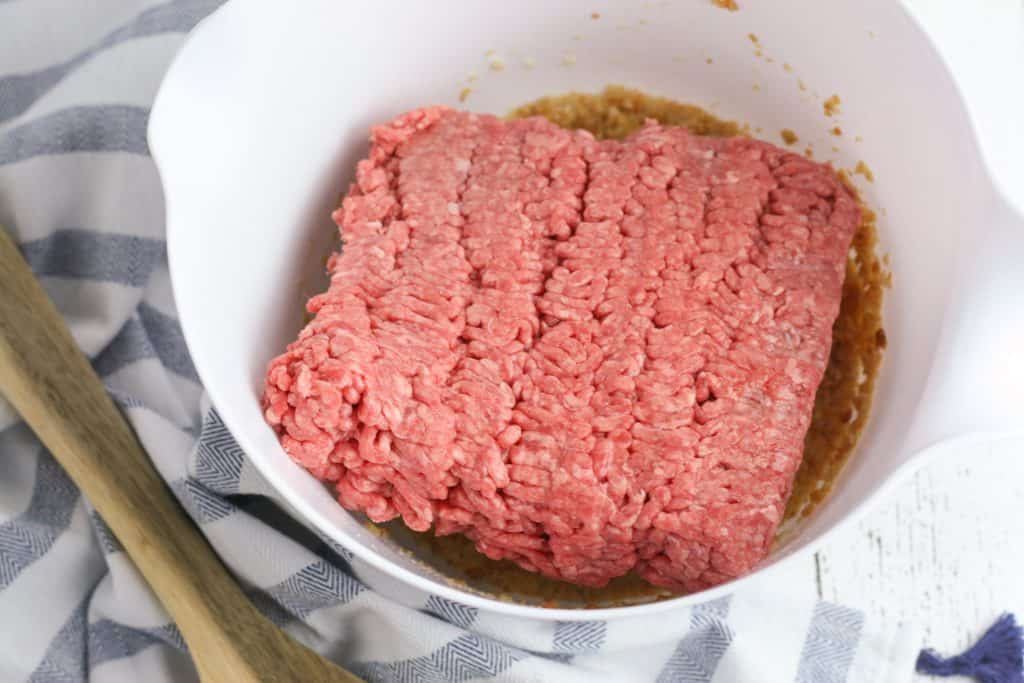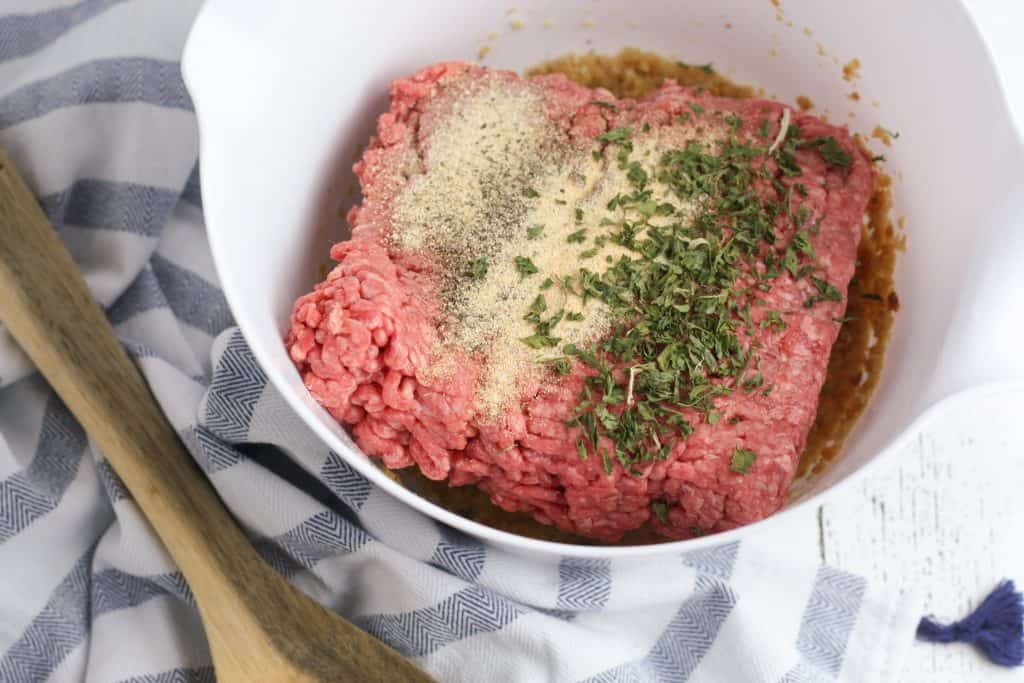 Using your hands, work the ingredients into the meat. In addition to mixing in the ingredients, you'll also need to soften and knead the meat to make it easier to form the meatballs later on. I suggest working the meat mixture with your hands for several minutes to ensure all the ingredients are evenly dispersed.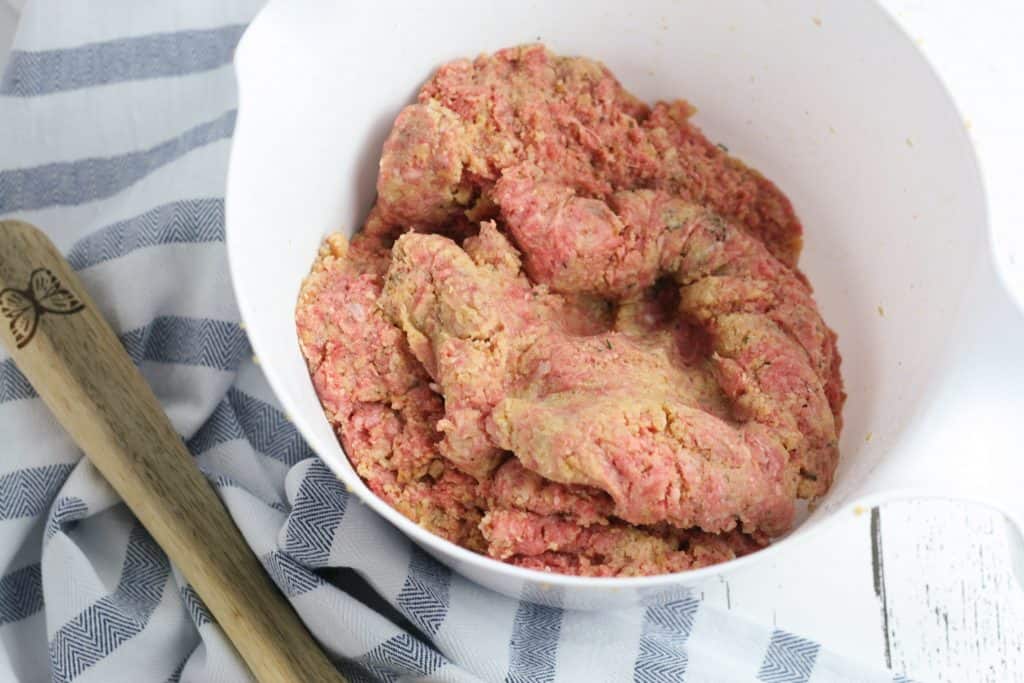 Once you think the meat mixture is ready, start scooping out balls by the tablespoon. Roll each ball of meat between your hands to form an even ball.
Using a tablespoon will help you be sure that each meatball is the same size, which will help them cook evenly in the slow cooker. A tablespoon is the perfect bite-size amount for a great meatball appetizer.
After rolling the meat into a small ball, place each meatball in the slow cooker with the sauce you made earlier. Roll each meatball around in the sauce to completely cover it.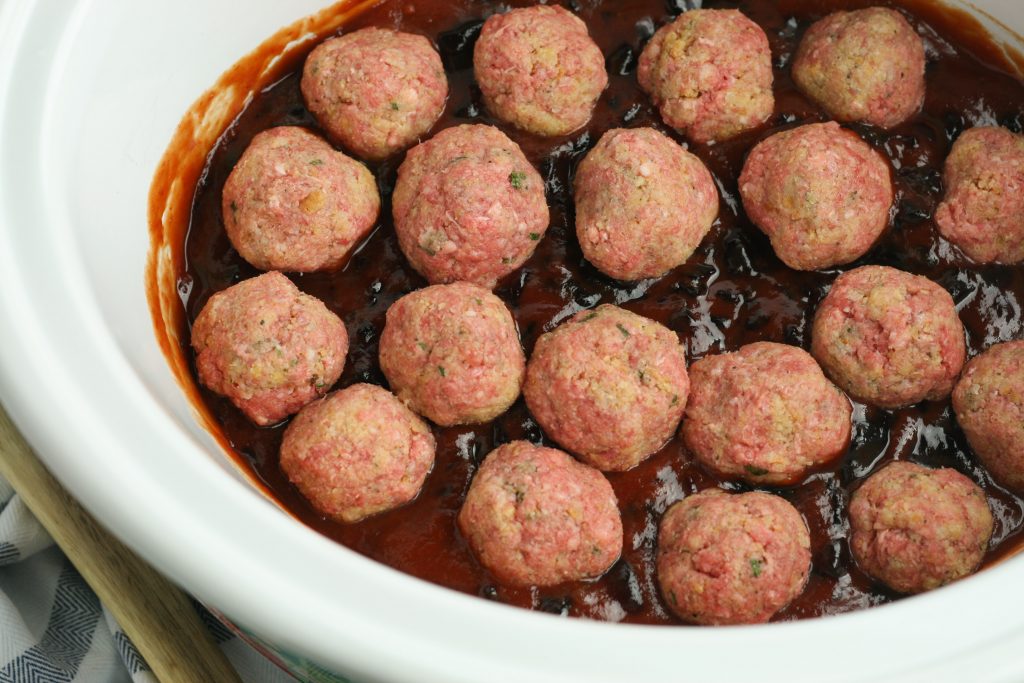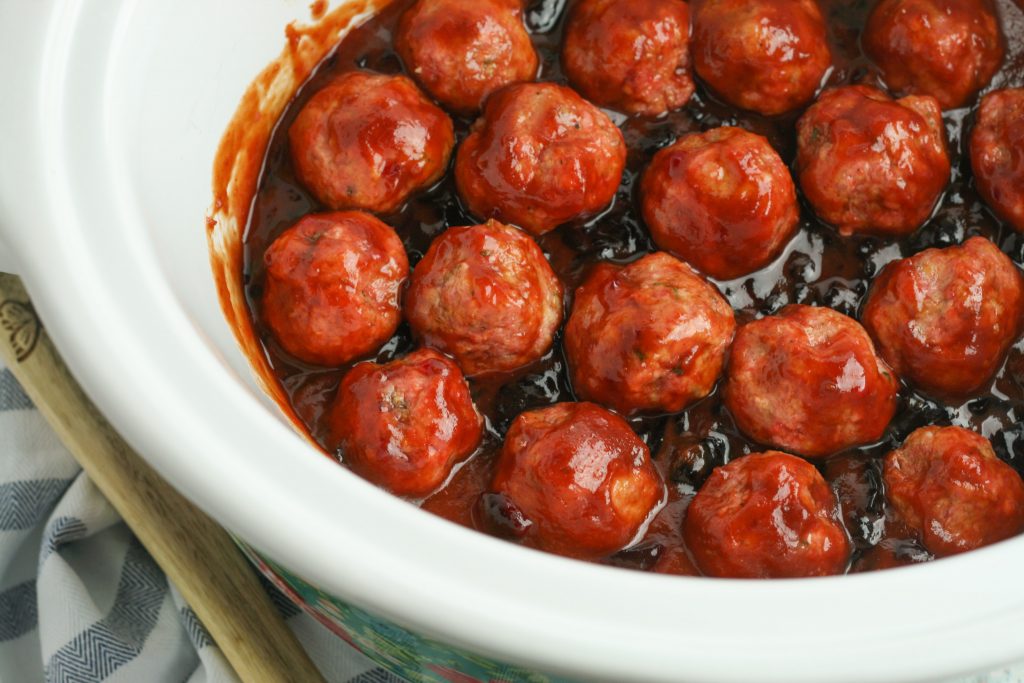 You'll want each meatball to be coated in the sauce to ensure it doesn't dry out as it cooks in your crockpot.
Keep adding meatballs until all the meat mixture has been made into balls. You will probably need to create a second row of meatballs to fit them all into your crockpot, so these meatballs can be stacked on top of each other as they cook.
Cook the meatballs in your slow cooker for at least two hours on high or four hours on low. Stir the meatballs halfway through the cooking time to rotate the meatballs on the top row and the meatballs in the bottom row.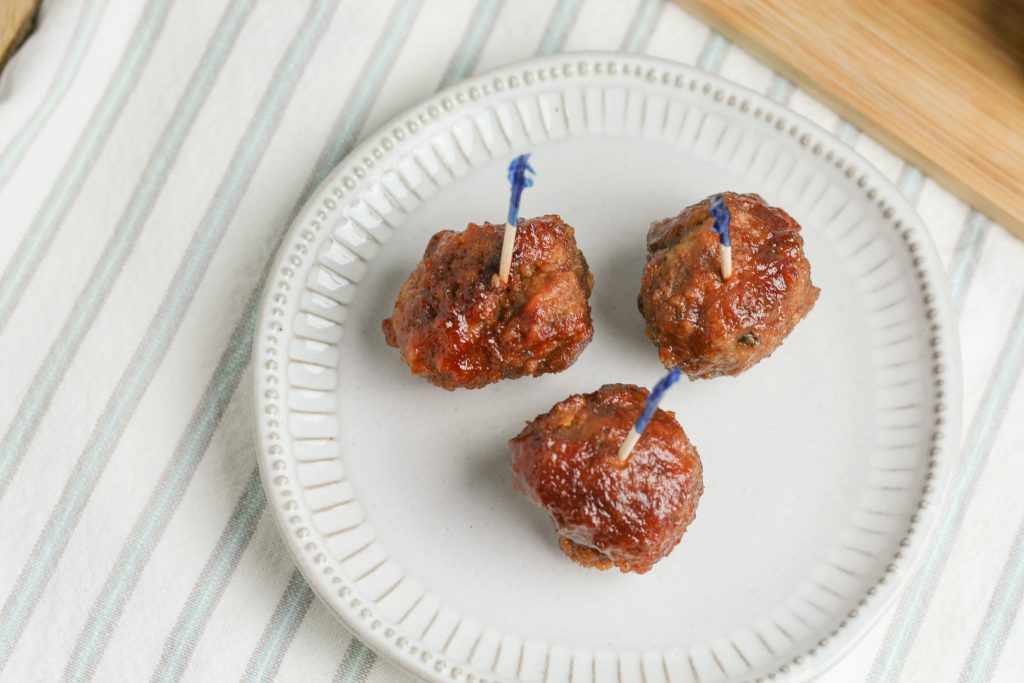 I hope you enjoy your gluten-free crockpot meatballs. If so, please leave a star ★★★★★ rating and a comment below! Follow along on Pinterest, Facebook, or Twitter for more delicious recipes!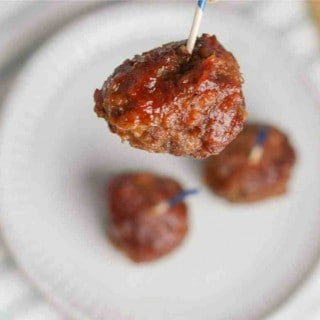 Slow Cooker Party Meatballs
These gluten-free party meatballs are a new take on a traditional party appetizer. The meatballs are made from scratch and cooked in the slow cooker with a sweet and tangy sauce
Ingredients
½

cup

gluten-free bread crumbs

½

cup

milk

1

large egg

2

pounds

ground beef

4

tablespoons

parsley

2

tablespoons

garlic powder

2

tablespoons

oregano

1

tablespoon

pepper

½

tablespoon

salt

2

cups

grape jelly

2 12

ounce

bottles chili sauce
Instructions
Pour grape jelly and chili sauce into the bowl of the crockpot and mix until combined.

Place gluten-free bread crumbs in a large bowl.

Whisk together milk and egg. Pour over breadcrumbs and allow to soak for at least five minutes.

Add ground beef, parsley, garlic powder, oregano, pepper, and salt to the breadcrumbs.

Using your hands, work all ingredients together, mixing until all ingredients are well combined.

Scoop out meat mixture by tablespoonful and roll into a ball.

Place each meatball in the bowl of the crockpot, rolling each meatball in the sauce until it is completely covered.
(Meatballs may be stacked if they do not fit into one layer.)

Cook on high for 3 hours or low for 6 hours, stirring halfway through.
Nutrition information is automatically calculated, is intended to serve as an estimate only, and is provided for informational purposes. The accuracy of nutritional information is not guaranteed.
Click stars to rate now! Or leave a comment below.
More of our favorite appetizer recipes
Pin these Gluten-free Party Meatballs on Pinterest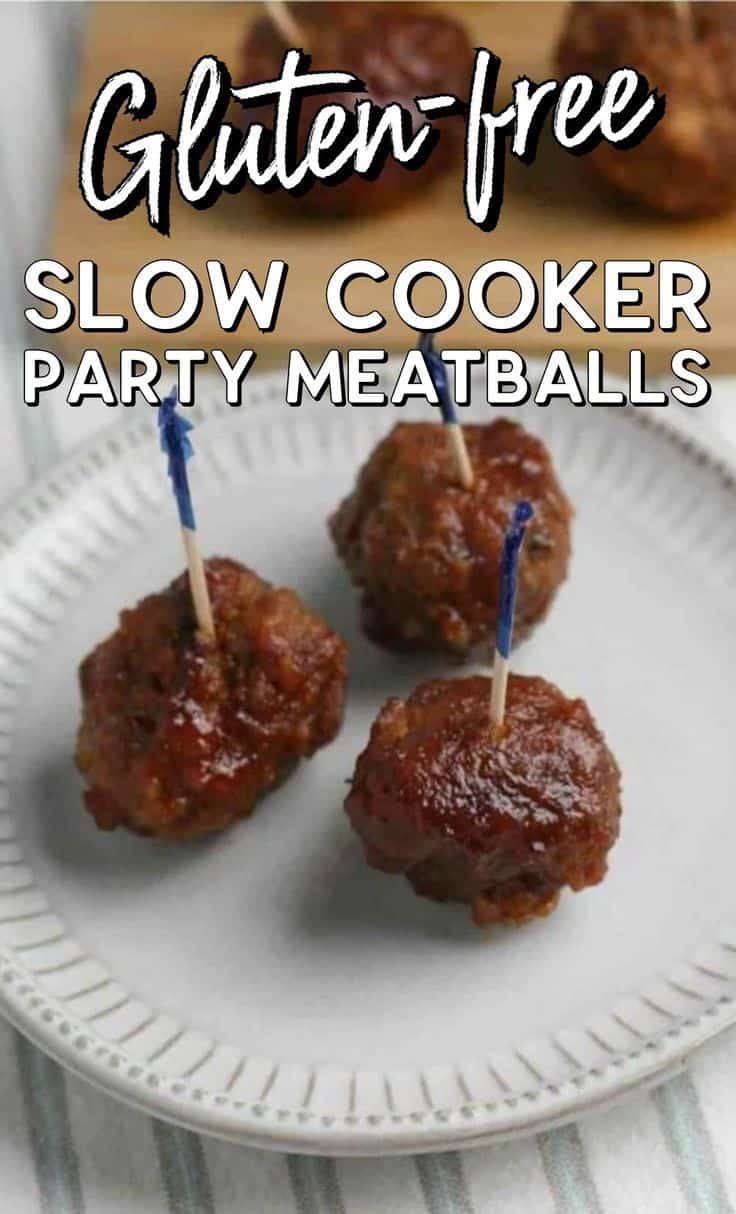 Hello, I'm Vickie aka The Crazy Family Mom!

The creator of A Crazy Family and a stay-at-home mom of a little boy with a big personality. I love to share real food recipes, parenting tips & encouragement, fun kids activities, and so much more! Plus, I am thrilled to provide you with a space to celebrate all that is awesome (and a little crazy) in the world.