Top 10 Essential Ingredients For Cooking That You Need In Your Kitchen Cupboard
By: Pages, Places and Plates | Updated: 4th December 2021
I love cooking, but I need it to be easy. I'm pretty good at making it as easy as possible now, but one thing that really used to get me was not having the right essential ingredients in my store cupboard. Sometimes plans would change and we'd need to cook something else – we'd have the meat/veggies but would be missing the basic bits!
It gets frustrating so I vowed that I'd always have a stock of them in the cupboard should I need them. Here are ten must-have ingredients I absolutely recommend!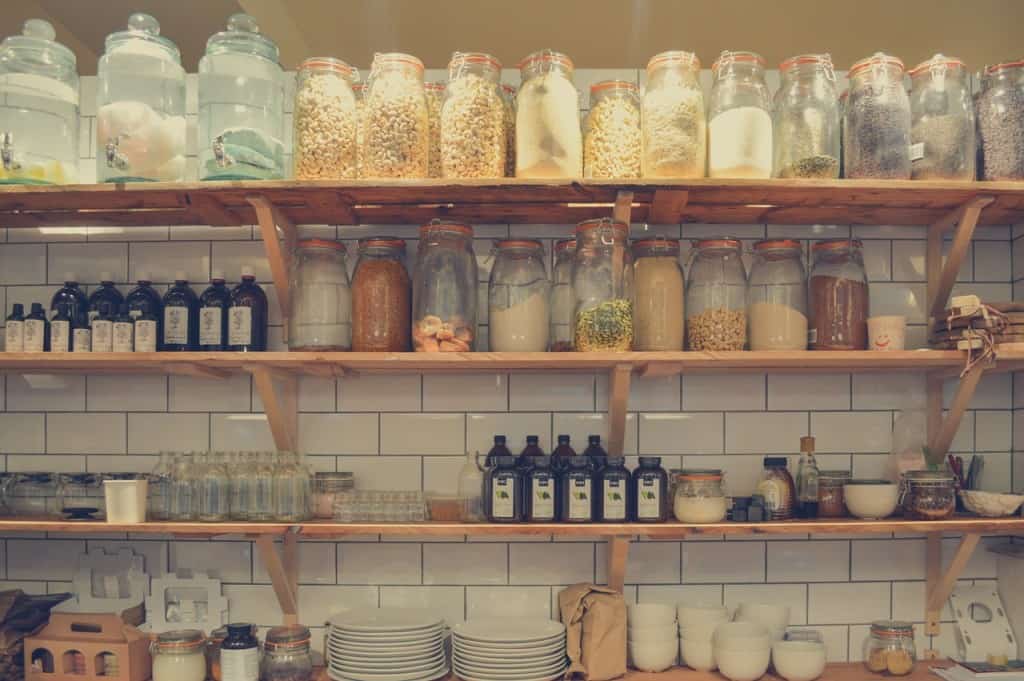 Garlic, ginger, and onion granules
Fresh garlic, ginger, and onion is great, but I'd be lying if I said I never used their powdered alternatives. These are excellent to have as they last a long time and help when you've run out of the fresh stuff. They also don't require any prep, so if you're on a time limit they're a brilliant option.
Another option is, of course, the pre-prepared fresh versions, which can be kept in the fridge and used as needed.
An Asian sauce base
Asian cooking is generally easy, healthy, and super tasty, so if you don't make it then add it to your meal plan! We make it a lot at my house so an essential ingredient of mine is definitely a sauce base.
I recommend always having soy sauce or tamari to hand – just mix one of these with rice vinegar and a sweetener (we use maple syrup or brown sugar) to make the easiest, laziest Asian sauce ever, and you can add extra ingredients such as garlic, ginger, sesame oil, and chilli from there.
Curry powder or a good selection of spices
Another cuisine that I love because it's easy is Indian. Curries, in particular, are great for lazy cooking days, requiring minimal prep and attention.
I always keep a tub of curry powder to hand for these days plus a selection of other spices – if your curry powder is low then a simple combination of cumin, garam masala, and turmeric works great.
You don't need every spice under the sun – just the ones you use.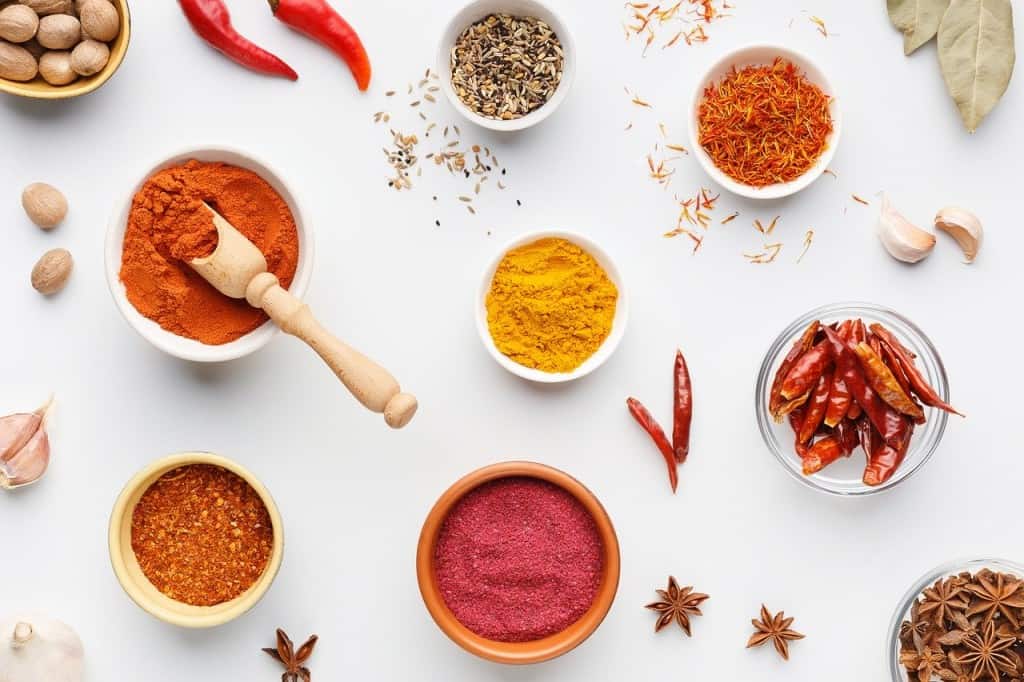 A surplus of chopped tomatoes
Chopped tomatoes are a godsend. Whilst not as healthy as fresh, they're so useful for a variety of different meals, and great as a last-minute fix.
They're essential ingredients for curries and pasta dishes, and I also use them for couscous lunches. When you're really stuck on what to cook then having these to hand can make cooking so much easier.
A selection of vinegars
Vinegar is a useful thing. There are loads of vinegars out there, each one functioning slightly differently, so it's important to make sure you have the right ones in your store cupboard.
We always have white vinegar available (both for cooking and cleaning), and rice vinegar is a must as we cook so much Asian food.
I also recommend balsamic, which is great both as a dressing and a wine-alternative in dishes such as spaghetti bolognese. The other one we sometimes have is white wine vinegar, which really adds flavour to white sauces.
There's also apple cider vinegar, which is said to be good for your gut and immune system. Simply put, you can never have too much vinegar!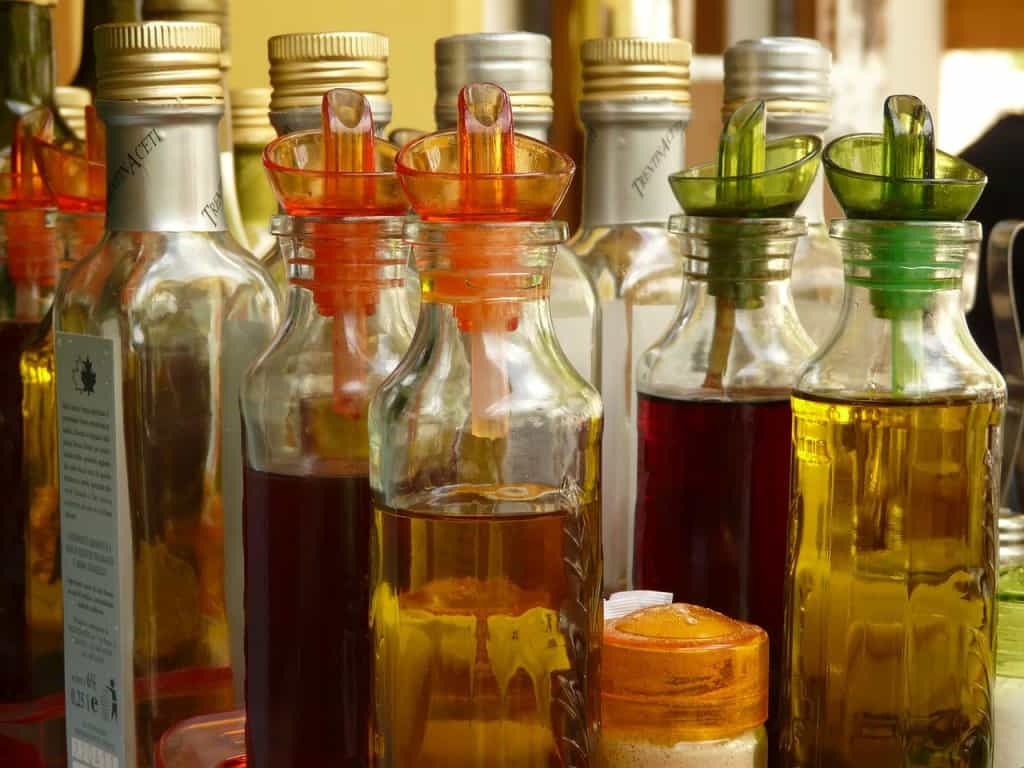 Rolled oats
Oats have always been an essential ingredient of mine. They're great for a super quick breakfast (microwave for a few minutes then add a topping) and make a filling addition to smoothies.
I also love baking with them – they've got lots of nutrition in them compared to flour, and you can make so many wonderful things out of them such as flapjacks, protein balls, and even your own flour.
A sweetener
Many things I make require a dash of the sweet stuff, so it's always good to have sweeteners stocked up. I'm not talking about actual sweeteners (although you can use those effectively) but rather a variety of sugars for different needs and some sugar-alternatives if you want to make your cooking a bit healthier.
We usually have white, brown, and muscovado sugar to hand, but honey works great as a less-processed alternative. If you're vegan then maple syrup and agave nectar are excellent.
Baking powder
Another essential ingredient for baking, baking powder just has to have a prime space in your store cupboard. It's so useful for spontaneous baking, plus has other uses as well. We use it mixed with vinegar for a vegan egg alternative, and this combination also works great for unblocking drains (believe it or not!).
This is one that is excellent for cooking but also has other home-based uses, making it a must.
A surplus of carbs
Carbs are life to me. I try not to overload myself on them, but I always make sure we stock them up so quick-fix dinners are easy to make.
The ones I keep in my cupboard are rice, pasta, and couscous, as that covers pretty much everything we make.
Couscous is an excellent last-minute lunch – simply add chopped tomatoes, veggies, and some herbs or spices and you've got an easy and healthy dish.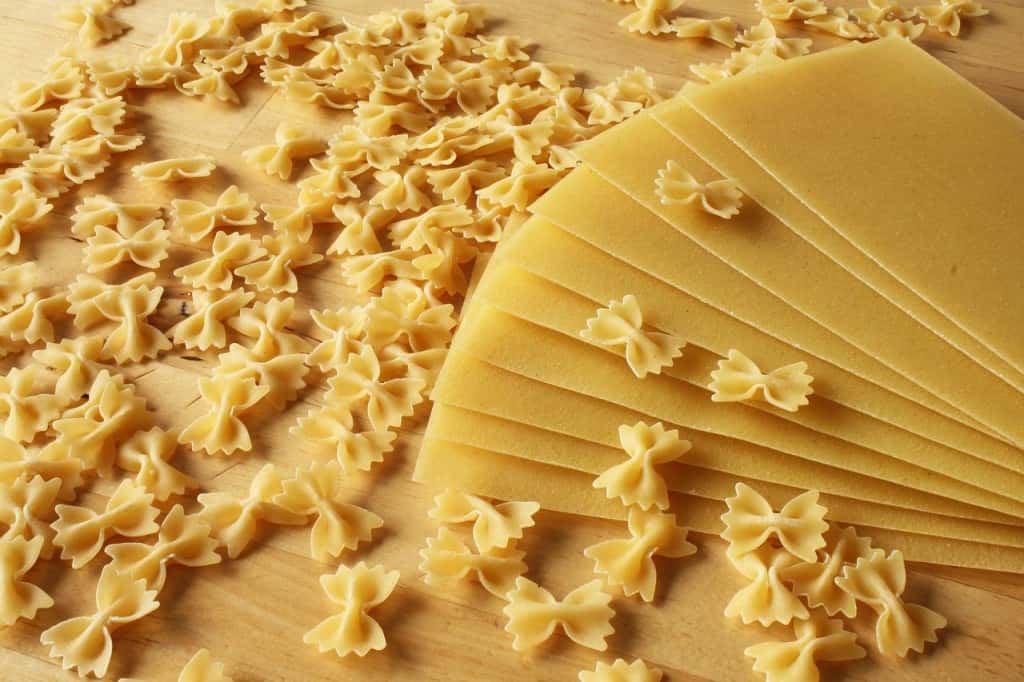 Stock cubes
Most people have stock cubes in their cupboards, but they are one of those things that run out quickly. I use them as an alternative to gravy, and I'll also cook couscous and rice in them for extra flavour.
If you're out of oil you can oven-roast veggies and meat in stock to perfection – particularly great for roasties.
Remember to stock up on vegetable, chicken, and beef if you use them all and then you're sorted whatever happens.
What items in your store cupboard do you consider essential ingredients? Let me know below and remember to like and pin if you enjoyed this post! If you love everything to be simple in the kitchen then you'll definitely want to check out Five Ways To Make Cooking Easy (Even If You Work & Have Kids!) and 20+ Mind-Blowing DIY Kitchen Organization Hacks!