5 Tips To Make Pregnancy Easier
By: Lacey Noelle | Updated: 15th October 2021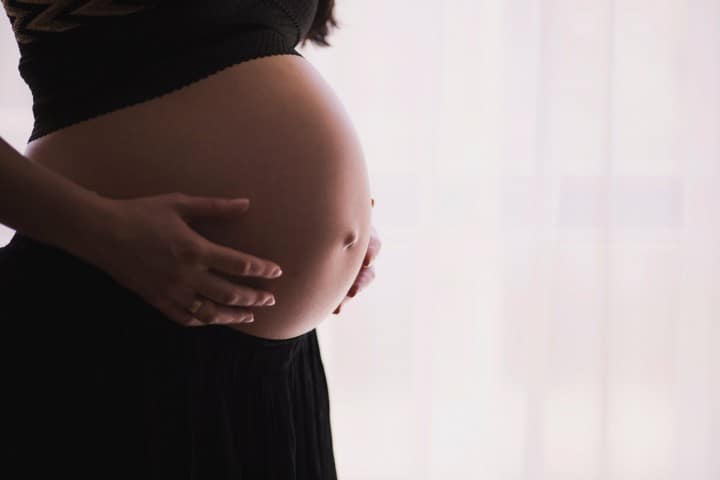 Comfortable back/belly pillow
Whether you get a pregnancy pillow, a body pillow, or just a regular pillow, get you one.
It will save your life…and your sleep–and your back!
At first sleeping while pregnant isn't that bad but a couple of months in, it starts getting pretty uncomfortable. The best thing for sleep while being pregnant is support for your back, belly, and legs. It's just a lifesaver, trust me.
I recommend getting a travel-sized pregnancy pillow over the standard regular-sized pillow because it's not as bulky on your bed. Don't be surprised if you end up sleeping with it postpartum.
Stock up on your favorite snacks
With how often cravings are changing during pregnancy, it's best to stock up your fridge and pantry with your favorite goodies…often.
Both salty and sweet because you never know what you might be in the mood for. This especially comes in handy for late-night aversions when you really don't want to drive anywhere but you really want a good treat.
I can't tell you how many times I've cried over not having a certain food I wanted and how good of a mood you can enter when that satisfaction is met.
Having hormones is enough to deal with, try not to go through it hangry. Pregnancy cravings are FOR REAL.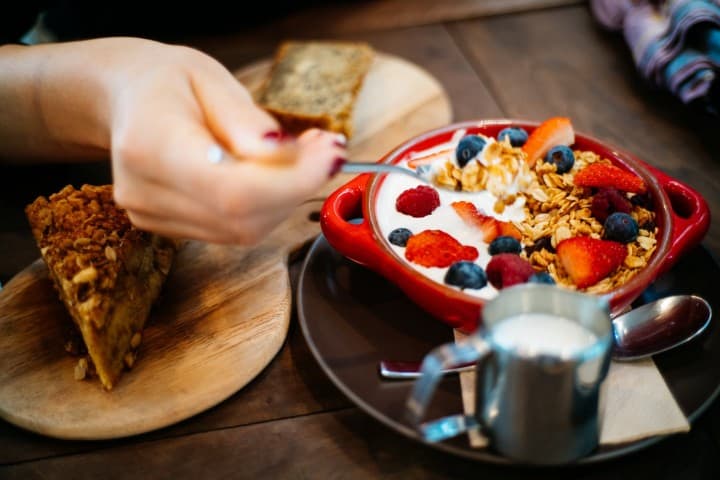 Have a hobby
9 months (10 actually) can seem to drag out FOREVERRRR. My first pregnancy I literally dreaded the days and months going by so slowly especially considering I was a paranoid mess all the time and just wanted to meet my baby girl.
On days I didn't work, I spent all day laying on the couch and watching local television. I felt like I was pregnant for freaking years!
My second pregnancy I've gotten into blogging as a hobby and it's kept my mind much more active (along with chasing around a toddler) and has made time seem like its FLYING by! It's easiest for the weeks to pass quickly when you're staying busy throughout your days and keeping your mind occupied on something.
Having support
No matter who it is, your mother, your spouse, your best friend, your uncle, find someone who supports you and your baby. There will be times when you just need someone to vent all your hormones to plus there's no better feeling than having someone to grab shit that you don't want to get up for.
No, but seriously, having somebody to sympathize with you when you're feeling over pregnancy makes you not feel as crazy. Also, it's nice to have someone to rely on for moments in need like driving you to the hospital while you're in labor. I drove to pick up my boyfriend while having back to back contractions and let me tell you what…I don't know how.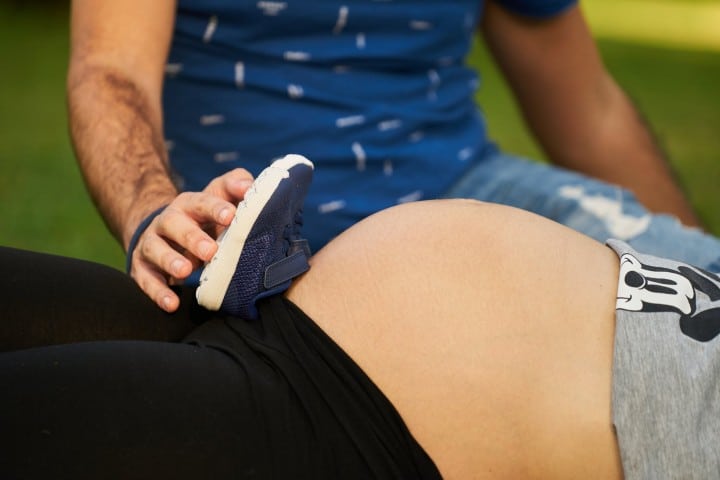 Pregnancy apps/social media
This may sound a tad bit millennial but there's plenty of phone apps to rely on just to be able to communicate with other women which is especially helpful if you don't have someone nearby for support… Most apps have amazing mothers and women to be able to chat and relate with like Twitter and Facebook!
There are also pregnancy/postpartum apps to be able to ask questions, share experiences and to brag about your sweet little bubs with cute photos!
I have a great support system in my family but sometimes it's just nice to be able to relate to other moms who could be going through the same situations.