5 Fun Saint Patrick's Day Traditions Your Kids Will Love
By: Vickie | Updated: 9th February 2023
Every year on March 17th, people around the world celebrate Saint Patrick's Day. This holiday is all about having fun and enjoying Irish culture.
Whether you're Irish or not, everyone can enjoy these festive activities. From shamrock-themed treats to leprechaun traps, check out some of our favorite ways to celebrate below!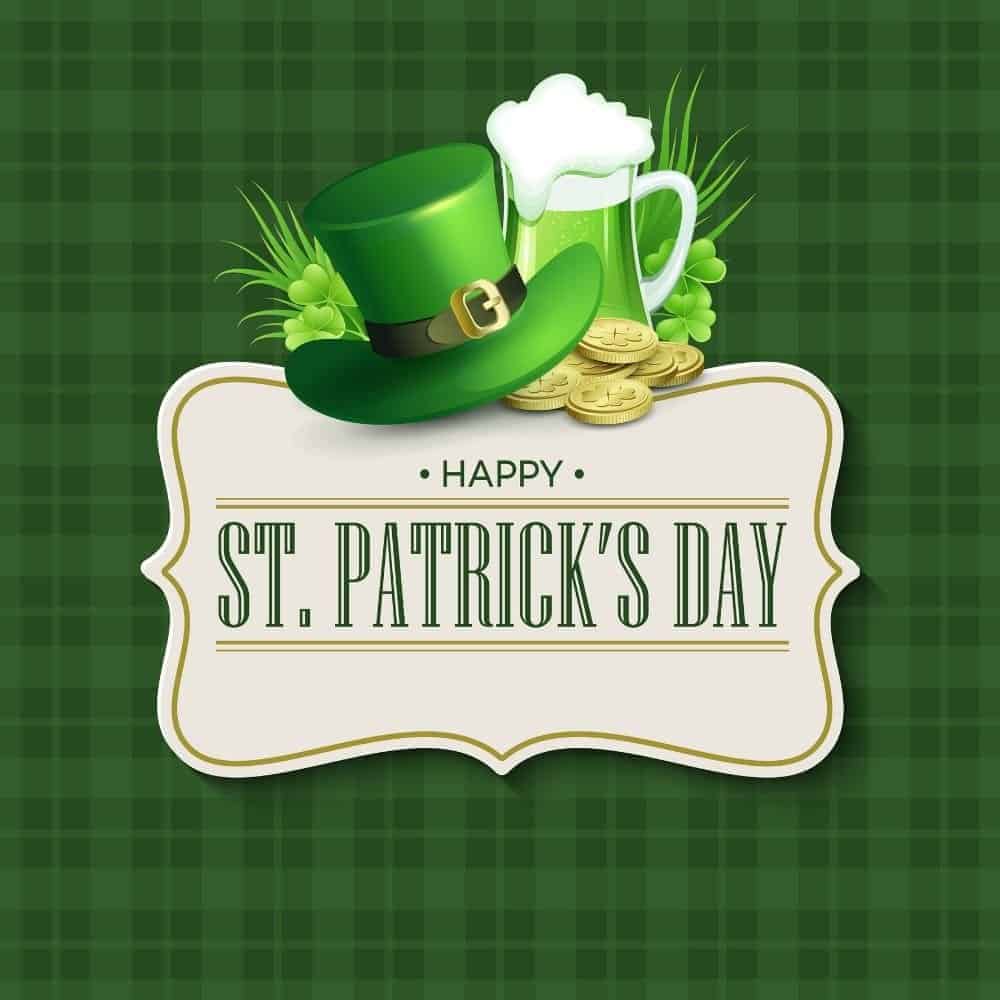 Fun Saint Patrick's Day Traditions
Dressing in green and keeping an eye out for leprechauns are both fun St. Patrick's Day past-times for many children. But this interesting holiday has a variety of traditions tied to it that go beyond these simple holiday games.
Whether you're hoping to teach your kids about the history behind this annual holiday or just want to have some traditional St. Patrick's Day fun with your kids this year, they're sure to love these five Saint Patrick's Day traditions.
St. Patrick's Day Parades
Who doesn't love a parade? One of the most fun aspects of St. Patrick's Day is that it's often celebrated with a parade.
While St. Patrick's Day began as a religious holiday in Ireland, the holiday was transformed by Irish Americans.
In the U.S., St. Patrick's Day parades are a common occurrence – and they have been for hundreds of years. The first St. Patrick's Day parade was held in New York City in 1762.
Whether you live in a big city or a small town, chances are, there is a St. Patrick's Day parade near you.
Head to the internet to search for St. Patrick's celebrations nearby to see the parade selection in your town. Then, deck your kids out in green and enjoy the St. Patrick's Day festivities.
Or, if you can't find a parade nearby, why not create your own by parading through the neighborhood in your favorite green outfits?
Shamrocks
Decorating with shamrocks is another popular St. Patrick's Day tradition that your kids will love taking part in. But do you know why we use shamrocks to celebrate the holiday?
Many say that St. Patrick used the three-leaf shamrock to explain the holy trinity of the Christian faith. Each leaf represents a part of the trinity – the father, son, and holy ghost.
While there is no evidence that this story is true, the symbol of the shamrock has deep roots in Irish culture. The shamrock is a symbol of Irish nationalism and pride.
But even if you're not Irish or Catholic, you can take part in this fun St. Patrick's Day tradition. There are a variety of ways to incorporate shamrocks into your family's holiday celebration:
Decorate your home with shamrock decorations
Make a shamrock craft
Search your yard for shamrocks and four-leafed clovers
Make shamrock-shaped cookies, magical shamrock cupcakes, or shamrock pretzel pops.
Catching a Leprechaun
Leprechauns might be the most popular character of the St. Patrick's Day celebration, especially among children.
These little men dressed in green have roots in Irish folklore and are said to cause mischief throughout the St. Patrick's Day holiday.
But part of the fun of this cute St. Patrick's Day tradition is if you catch one, he'll grant you three wishes if you let him go! Have a little fun with tradition by:
Setting a trap to catch a leprechaun
Making silly messes around your home and blaming it on a leprechaun
Doing a leprechaun themed craft
Wearing Green
Green is a popular color in Ireland. The country is known as the Emerald Isle. And green appears on Ireland's flag. It's also the color of Shamrocks. All those factors make green a popular choice when celebrating St. Patrick's Day.
In fact, for many St. Patrick's Day fans, pinching people who aren't wearing green is a favorite pastime. But where does that tradition come from?
It's said that people started pinching those who didn't wear green on St. Patrick's Day in the early 1700s.
During that time, a legend began that said that wearing green on the holiday made you invisible to leprechauns – and that leprechauns would pinch anyone they could see. People began pinching those not wearing green to remind them to protect themselves from the leprechauns on St. Patrick's Day.
Eating Irish Food
The Irish have a variety of delicious dishes to enjoy on St. Patrick's Day, but the traditional dish to eat on the holiday is corned beef and cabbage.
And while cabbage is a traditional part of Irish cuisine, enjoying it with corned beef is more of an Irish American tradition. Irish immigrants invented the dish when they settled in America because corned beef was the cheapest cut of meat they could find.
Whether you want to enjoy a more traditional Irish meal on St. Patrick's Day or just need something a little more kid-friendly, there are a variety of great Irish meals to choose from.
Instead of corned beef and cabbage, try one of these traditional Irish dishes:
Shepherd's Pie: a classic meat pie topped with mashed potatoes
Irish soda bread: a delicious quick bread that's made with orange zest and currants
Irish stew: a hearty soup traditionally made with lamb
Colcannon: a traditional Irish side that combines cabbage with mashed potatoes
Apple cake: a traditional Irish dessert to enjoy with an after-dinner coffee