Welcome back to our "Year of Journaling" Series, Every Monday you will find a new post that relates to journaling and how it can help you.
This post may contain affiliate links, which means I may receive a commission if you click on a link and purchase something. As an Etsy and Amazon Associate I earn from qualifying purchases.
Last week we talked about what to journal about in the beginning of the year.
In the year ahead we shall be covering things such as:
How Journaling Can Help Your Relationships
Why it Can Be Hard to Stick to a Journaling Routine
How to Use Your Journal to Create a Bucket List
And so much more…
So be sure to pop back every Monday for your next installment, or check out all the Year of Journaling posts so far!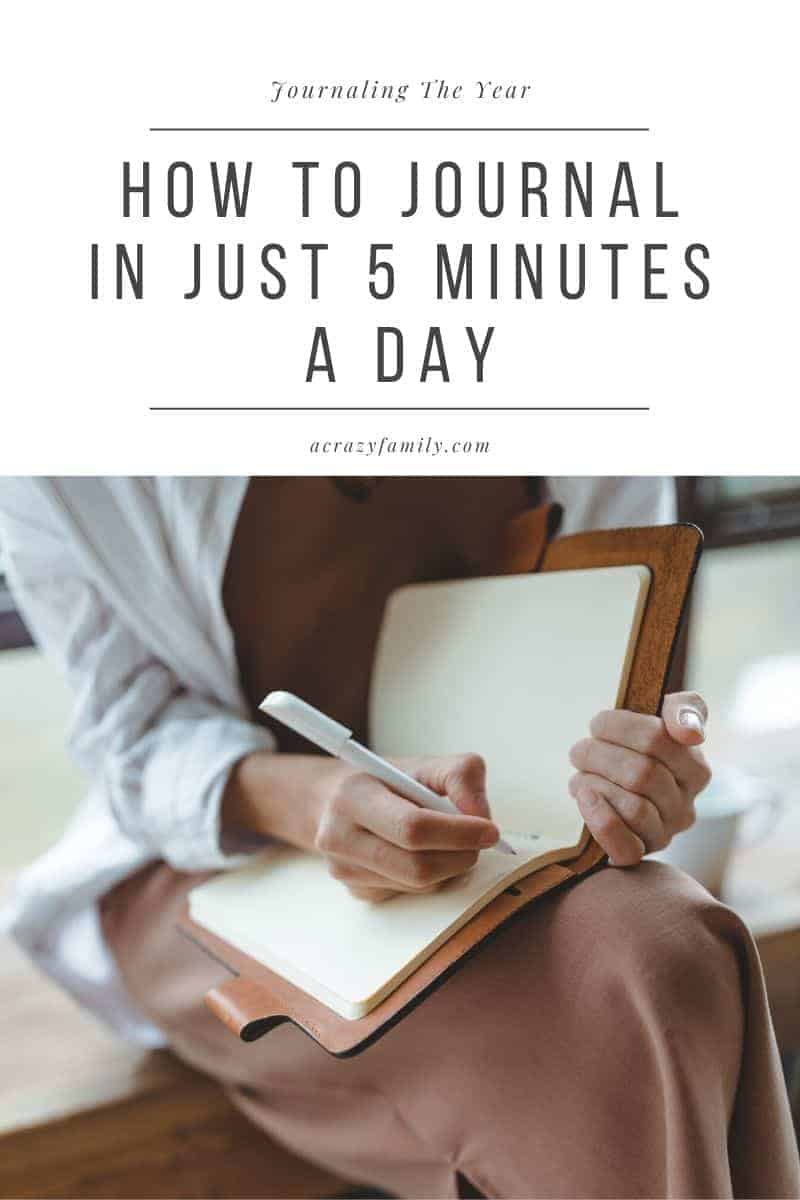 2020 is a new decade – What is your new 10-year plan?

This weeks journal prompt
How to Journal in Just 5 Minutes a Day
Journaling is a wonderful practice that provides endless benefits, improving nearly every part of your life. But if you find it tedious or that you just don't have the time, why not dedicate just 5 minutes a day to it?
Everyone has at least 5-10 minutes they can find in a day to write a few things down, then move on to the next task.
Start by Expressing Gratitude
A super quick exercise for your journal is to express gratitude. It only takes a couple of minutes, though this can be your entire 5-minute journaling routine if you prefer.
However, if you want to add other thoughts as well to the 5-minute journaling session, just add a quick list of 3 things or people you are grateful for each day. It gets your thoughts going and puts you into a positive headspace.
Try 5 Minutes of Stream of Consciousness
Another way for a quick 5-minute journaling session is to write in the stream of consciousness style. What does this mean? With this style of writing, you are not choosing any single topic specifically. You write the first thing that comes to your mind, then write continuously for 5 minutes.
Your thoughts might bounce around to 10 different things before you're done, and it might not make a lot of sense, but it is a great way to dump all those feelings and thoughts out of your head and onto paper.
List 3 Good Things and 3 Bad Things
For more of a quick list method, write down 3 good things on your mind, and 3 of the more negative or stressful things on your mind. This can be any 3 things, from 3 things recently you accomplished, to 3 things you are grateful for today.
Then, you can write 3 of the more negative thoughts, like 3 issues, 3 people who have been stressing you out, or 3 things you have been slacking on a little in your personal or professional life.
Use Prompts
When you feel stuck, don't waste time just trying to think of something to write about. Journaling prompts provide statements or questions that can get your mind thinking about a specific topic. Instead of wasting time thinking about what to write, just choose a simple journal prompt, and write about what it is asking.
There are thousands and thousands of them, which you can find on Pinterest, blogs, and just about anywhere on the internet.
'Year of Journaling' Printable Journal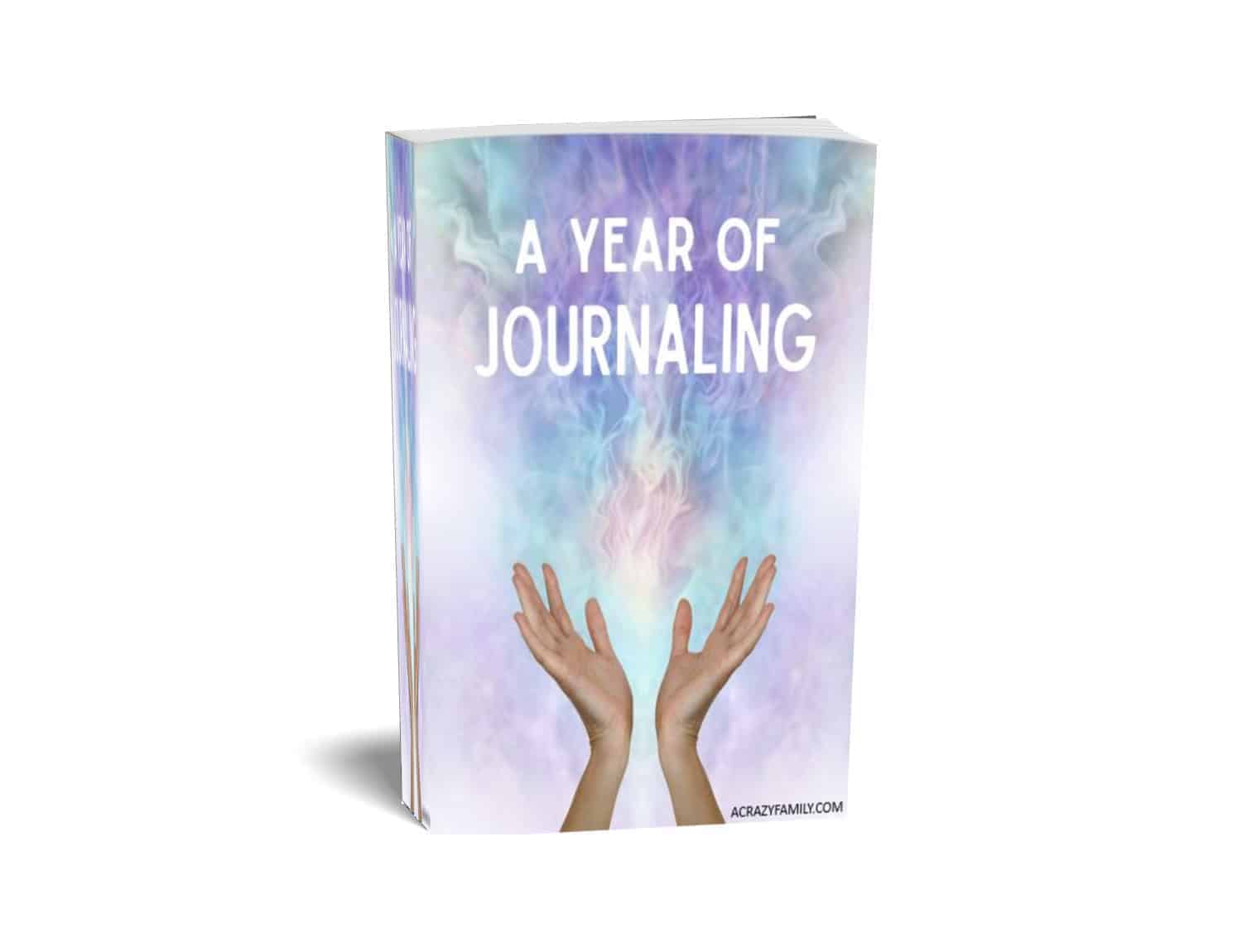 This is the journal for the entire year of 2020, with 53 weeks of journaling pages, one for every week of the year.
It has a total of 373 pages, including 7 pages for every week, plus the cover page and the 'This Journal Belongs to…" page.
Every one of our journaling prompts was turned into a journaling page, plus you get a variety of other lined and doodle pages as well.
Journal Pages Include:
Cover Page
"This Journal Belongs To" Page
Journal Prompts Pages (1 for every week)
Lined Pages
Lined Pages with Image Spaces
Doodle Pages
Stream of Consciousness Pages

I would love to hear from you!
Please let me know what you think of journaling in just 5 minutes a day in the comments below.
And please remember to come back next Monday for more or check out all of our Year of Journaling posts!