Some links in this post are affiliate links. If you buy from one of our links, we may earn a commission.
Fried chicken is a family favorite and many people love to put it on their dinner table.
And today, we're making it easier than ever to enjoy fried chicken without getting sick of the same dinner. Plus these delicious side dishes for fried chicken will be sure to please all your family and friends.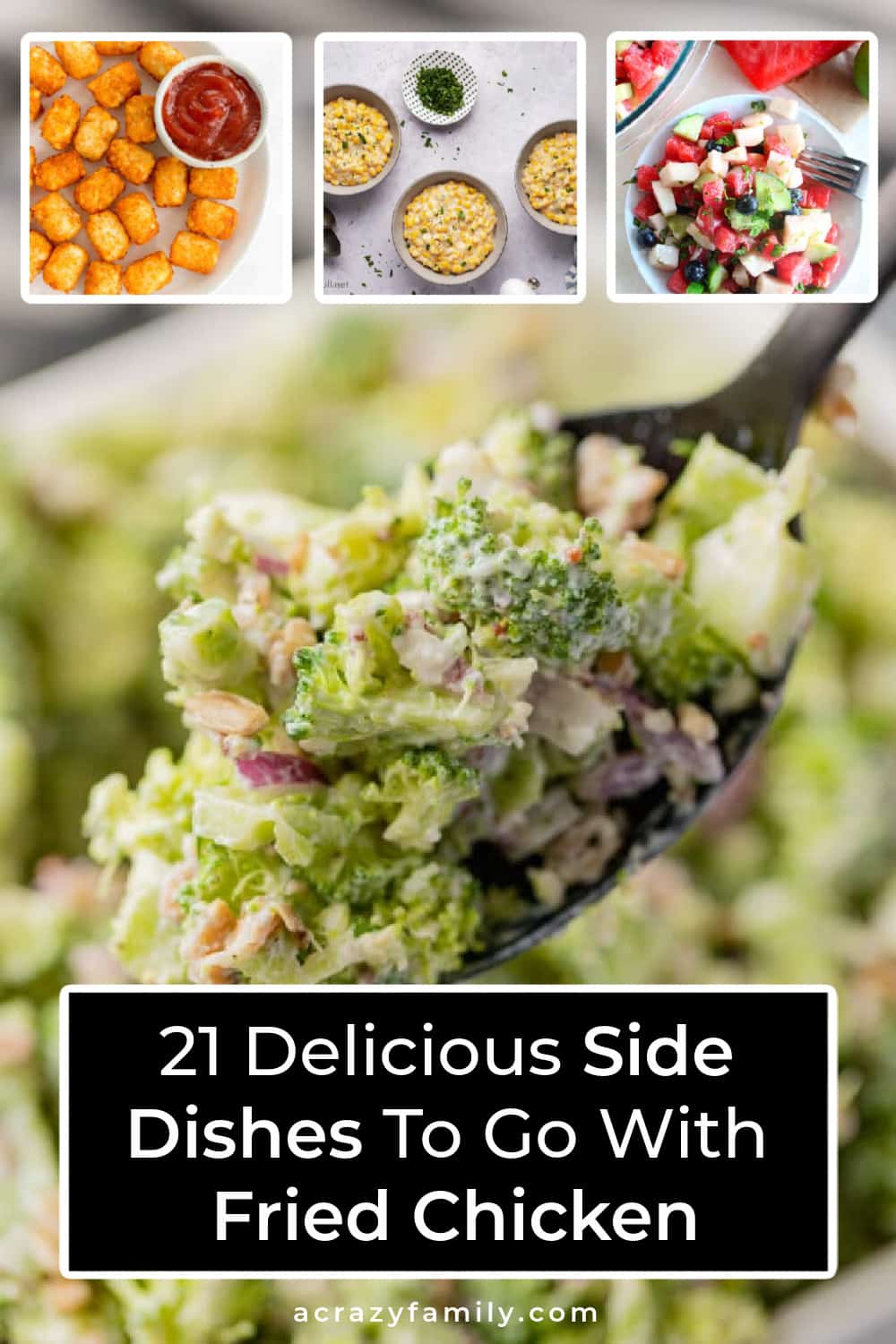 There really are endless possibilities when it comes to pairing food with fried chicken. Check out our favorites below.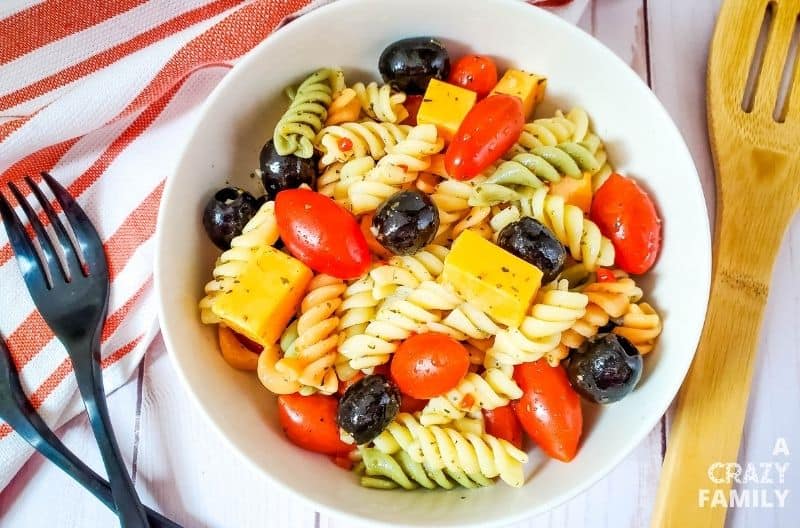 Rotini Pasta Salad – A classic summer salad recipe loaded full of delicious ingredients like olives, tomatoes, and cheddar cheese.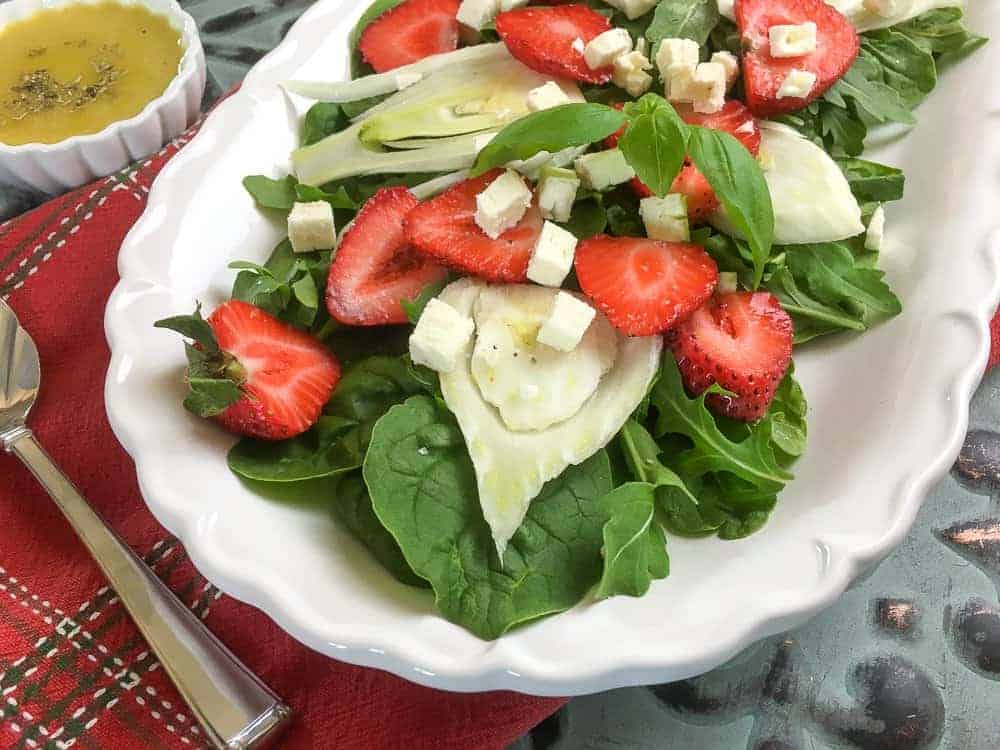 Now, for those mouth-watering fried chicken side dish recipes!
Tasty Sides For Fried Chicken
From mashed potatoes to macaroni and cheese, there are so many delicious sides that go well with crispy fried chicken.
1. Easy Smothered Potatoes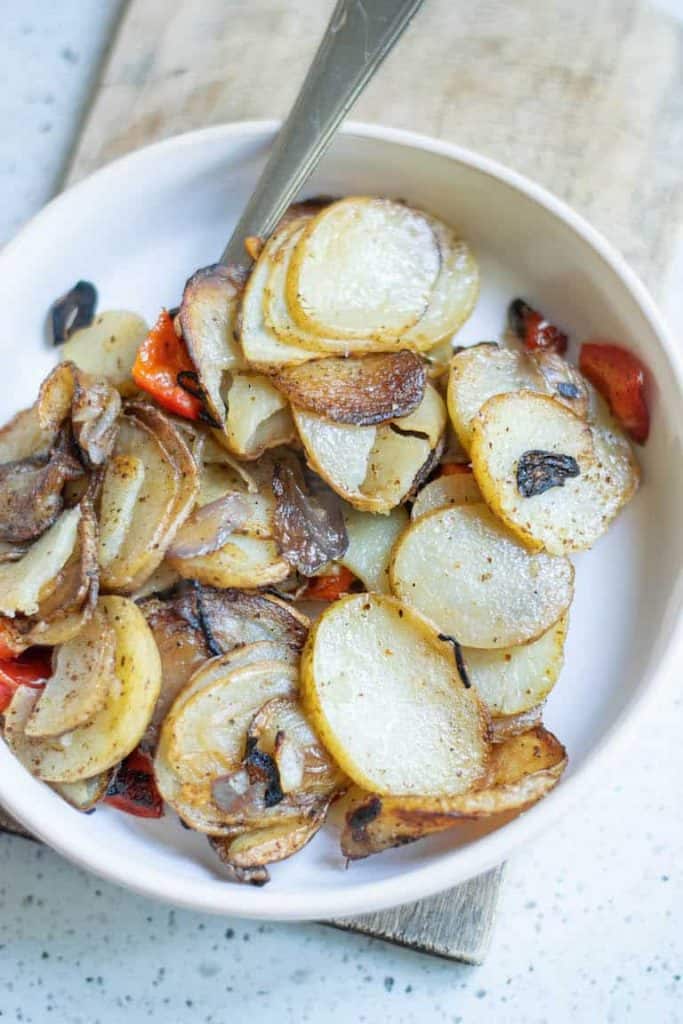 This versatile Southern side dish goes great with fried chicken. Made entirely from pantry staples with minimal prep and effort in less than 25 minutes, this is well-loved by the family potato side dish. Get the recipe here: Easy Smothered Potatoes
2. Deep-Fried Sweet Potato Fries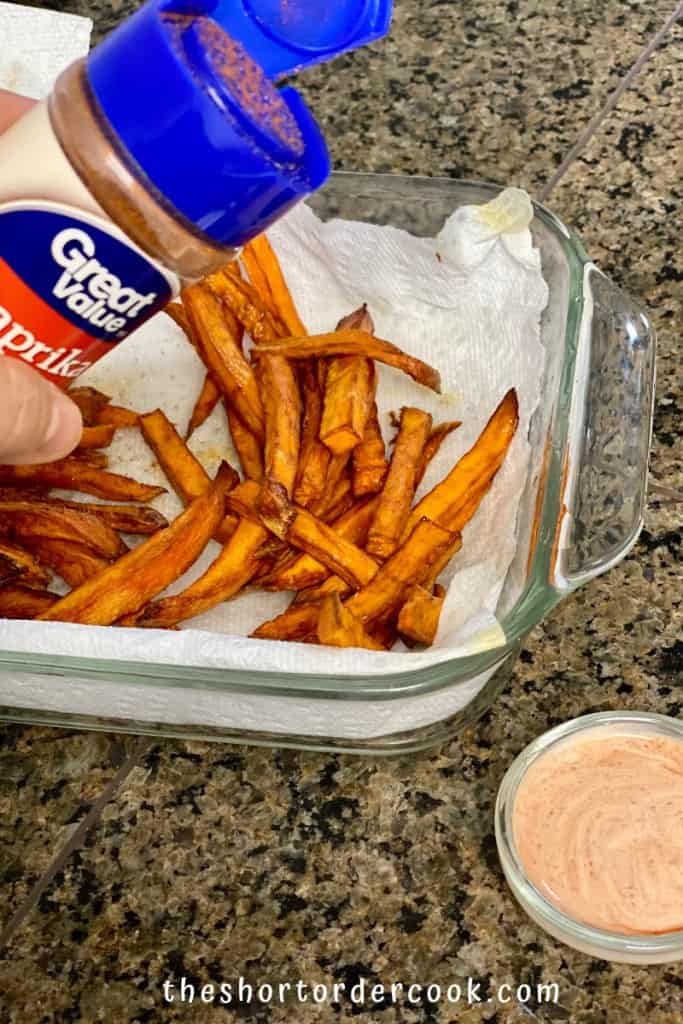 This fantastic method to deep fry & season sweet potatoes makes the best side dish for fried chicken. This recipe ensures you have the perfect seasoned sweet potato fries every time. They will turn out golden crispy on the outside and soft on the inside for that comforting sweet and savory bite. Get the recipe here: Deep-Fried Sweet Potato Fries
3. Creamed Corn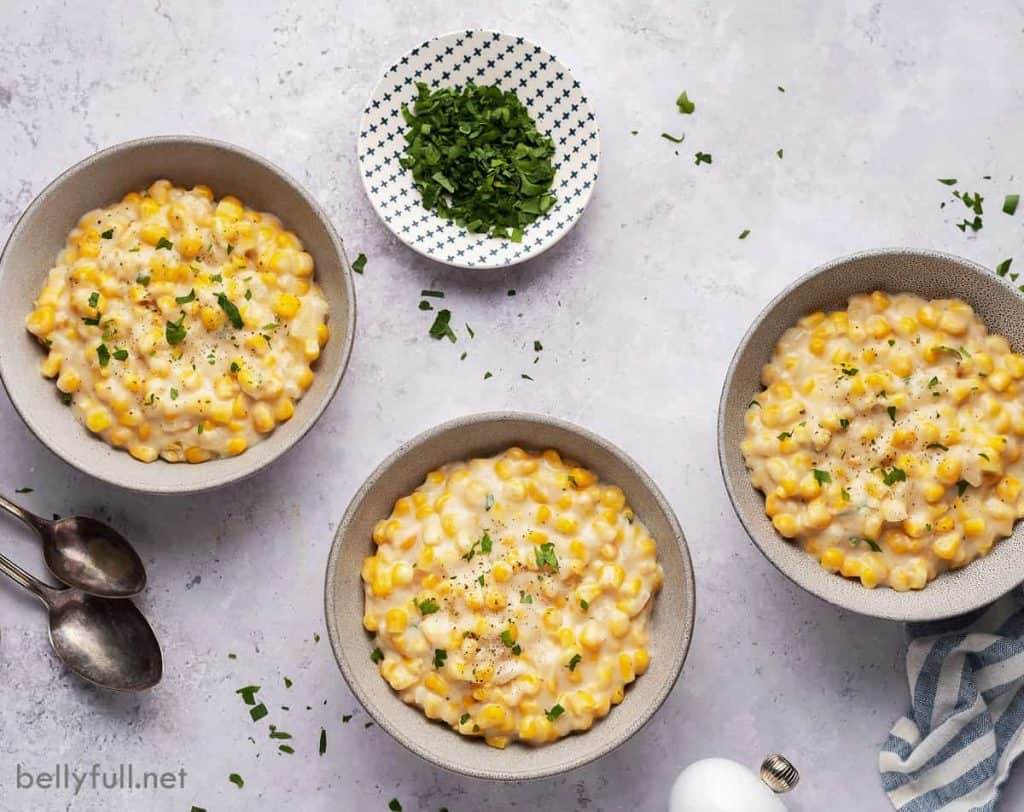 Creamy and perfectly seasoned, this Creamed Corn recipe is ready in under 15 minutes! An easy side dish to prepare for the holidays or any night of the week, and goes well with everything. Get the recipe here: Creamed Corn
4. Deviled Egg Macaroni Salad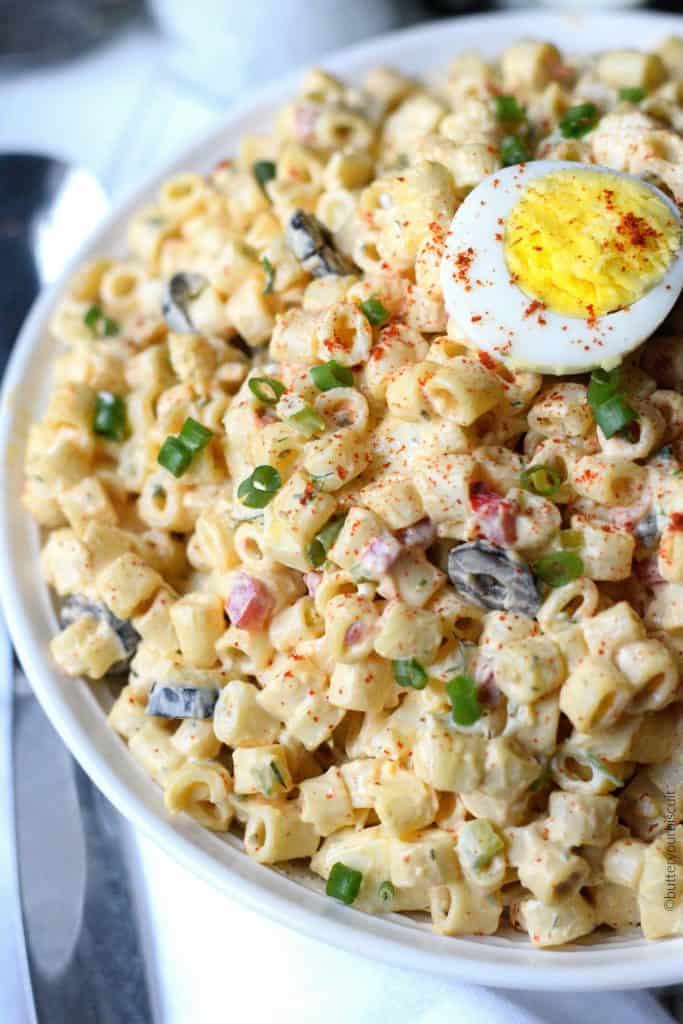 This Deviled Egg Macaroni Salad is creamy and loaded with hard-boiled eggs. Quick and delicious and the perfect addition to any meal. Get the recipe here: Deviled Egg Macaroni Salad
5. Purple Sweet Potatoes With Miso Butter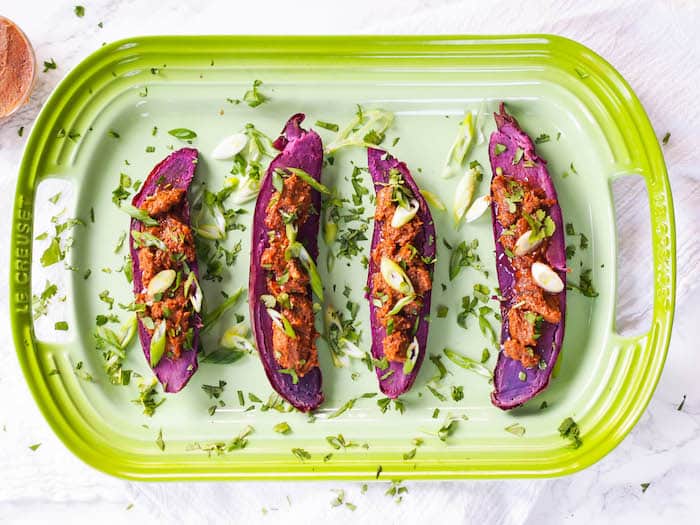 Way more interesting than a boring ole' baked potato and they're delicious. Plus just look at the color – everyone will be impressed! Get the recipe here: Purple Sweet Potatoes With Miso Butter
6. Smothered Green Beans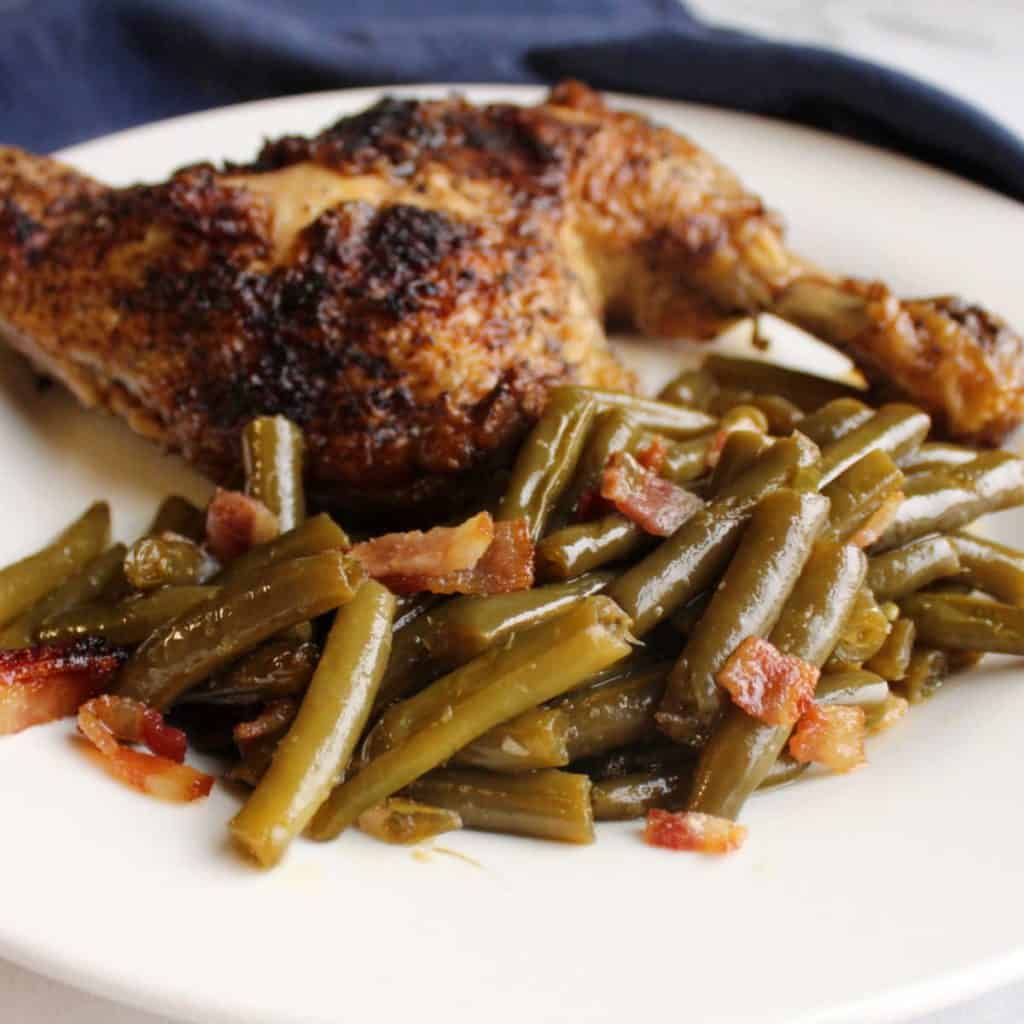 Sweet and sour smothered green beans almost make the side dish the star of the show. They are a little sweet but have plenty of umami and bacon to round them out and make them a savory side. Get the recipe here: Smothered Green Beans
7. Air Fryer Tater Tots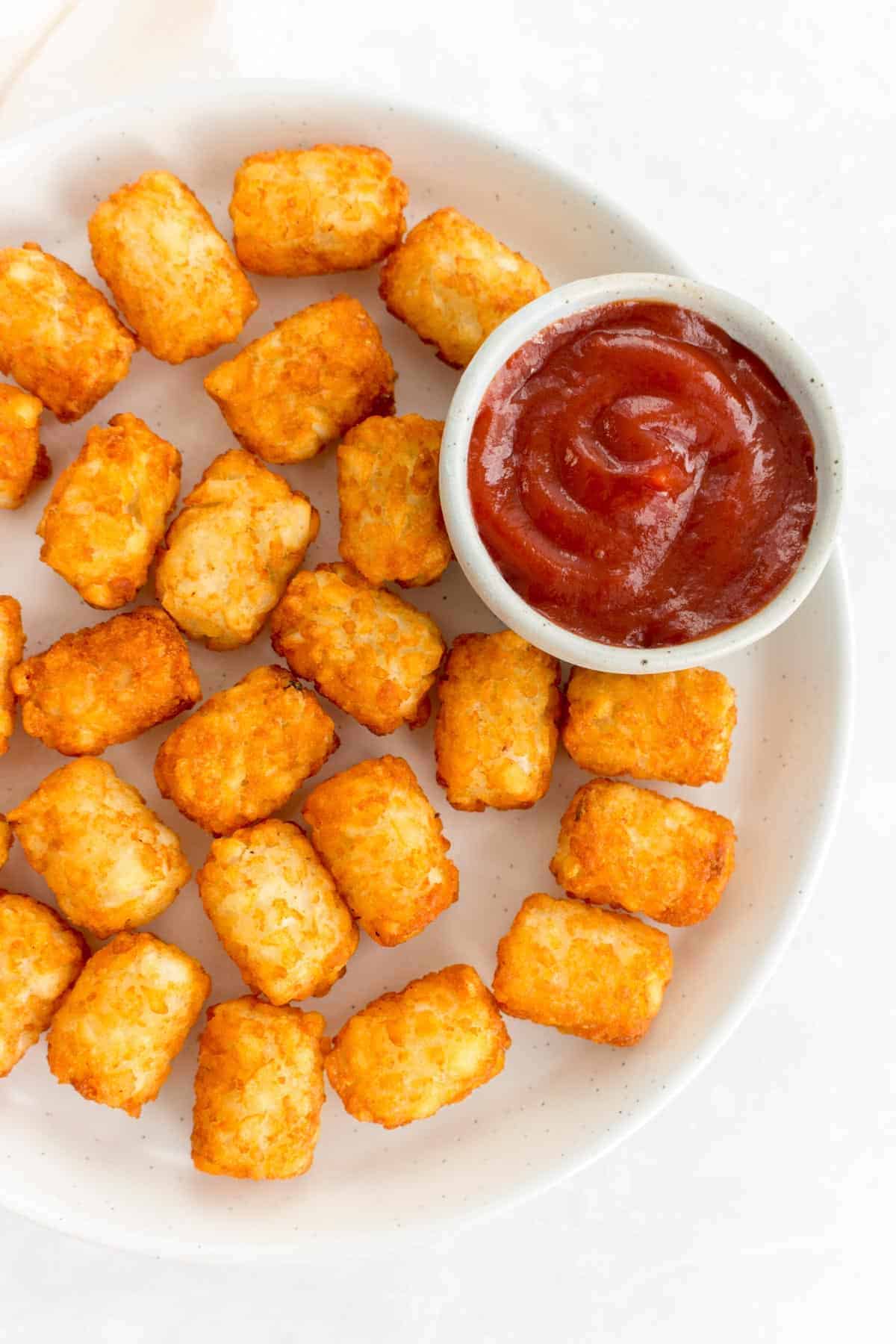 This method of making tater tots in the air fryer makes them taste deep-fried but much healthier. Made straight from frozen, you'll have the best tots in less than 10 minutes. Get the recipe here: Air Fryer Tater Tots
8. Heirloom Tomato & Cucumber Summer Salad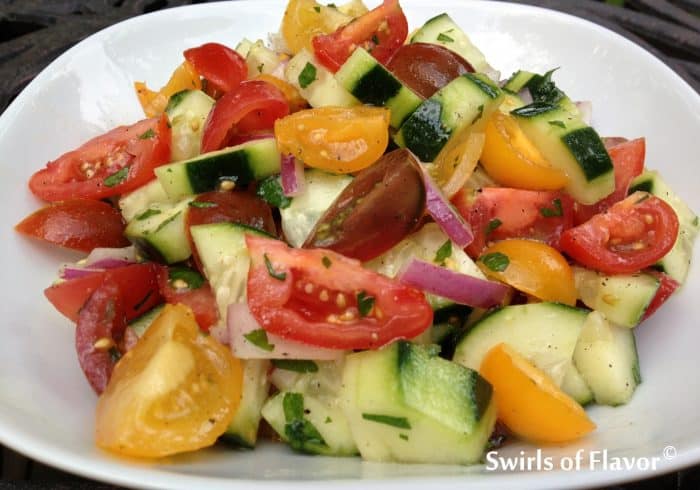 Bring balance to a plate of fried chicken by adding a side of this easy summer side dish bursting with tomatoes and cucumbers lightly coated in a homemade tangy red wine vinaigrette. Get the recipe here: Heirloom Tomato & Cucumber Summer Salad
9. Classic Macaroni Salad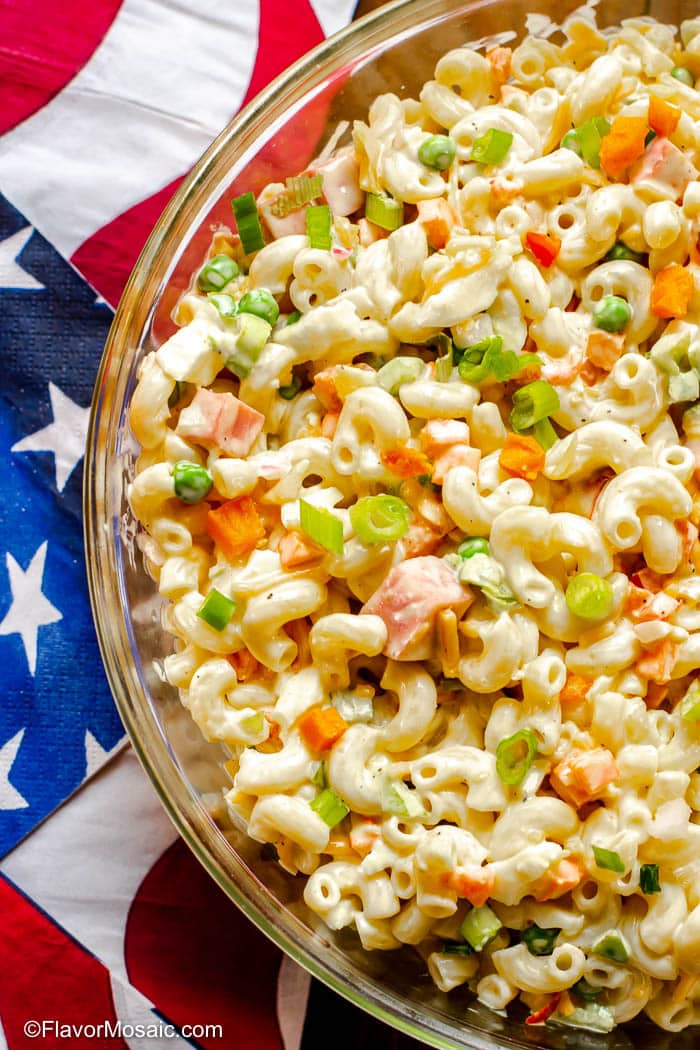 This cool, creamy Classic Macaroni Salad recipe, can be easily customized with ham and colorful vegetables and is perfect for pairing with crispy deep-fried chicken. Get the recipe here: Classic Macaroni Salad
10. Rustic Yukon Mashed Potatoes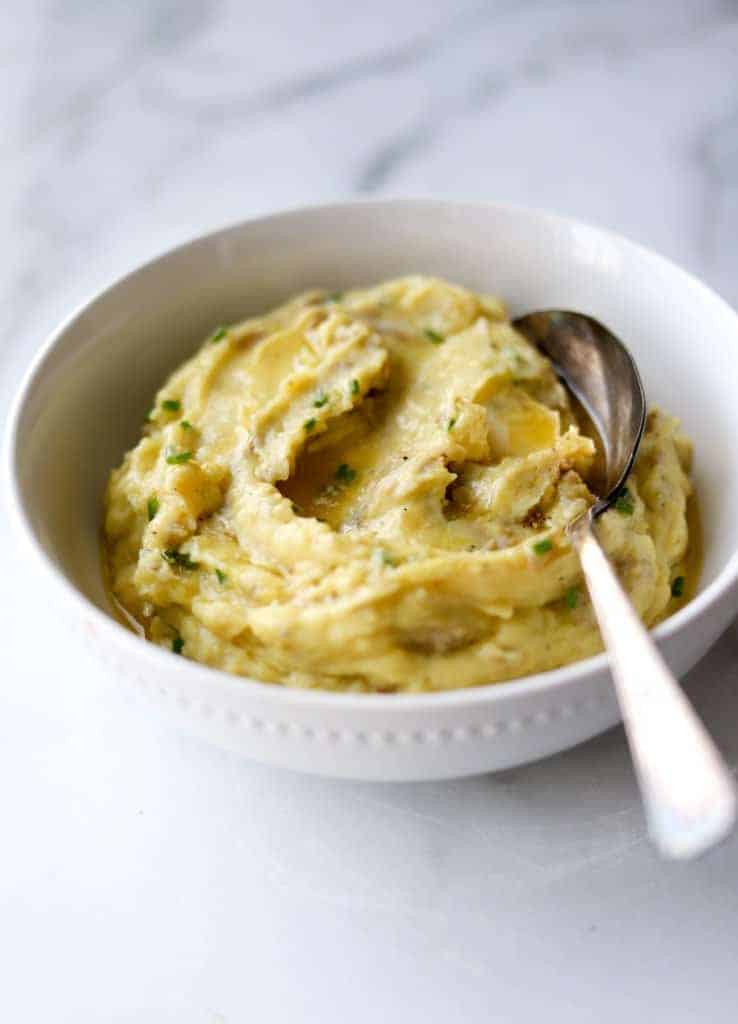 Mashed potatoes make a delicious easy side and it couldn't get any easier than with this easy no-peel buttery mashed potatoes made with Yukon golds. Get the recipe here: Rustic Yukon Mashed Potatoes
11. Slow Cooker Garlic Parmesan Mushrooms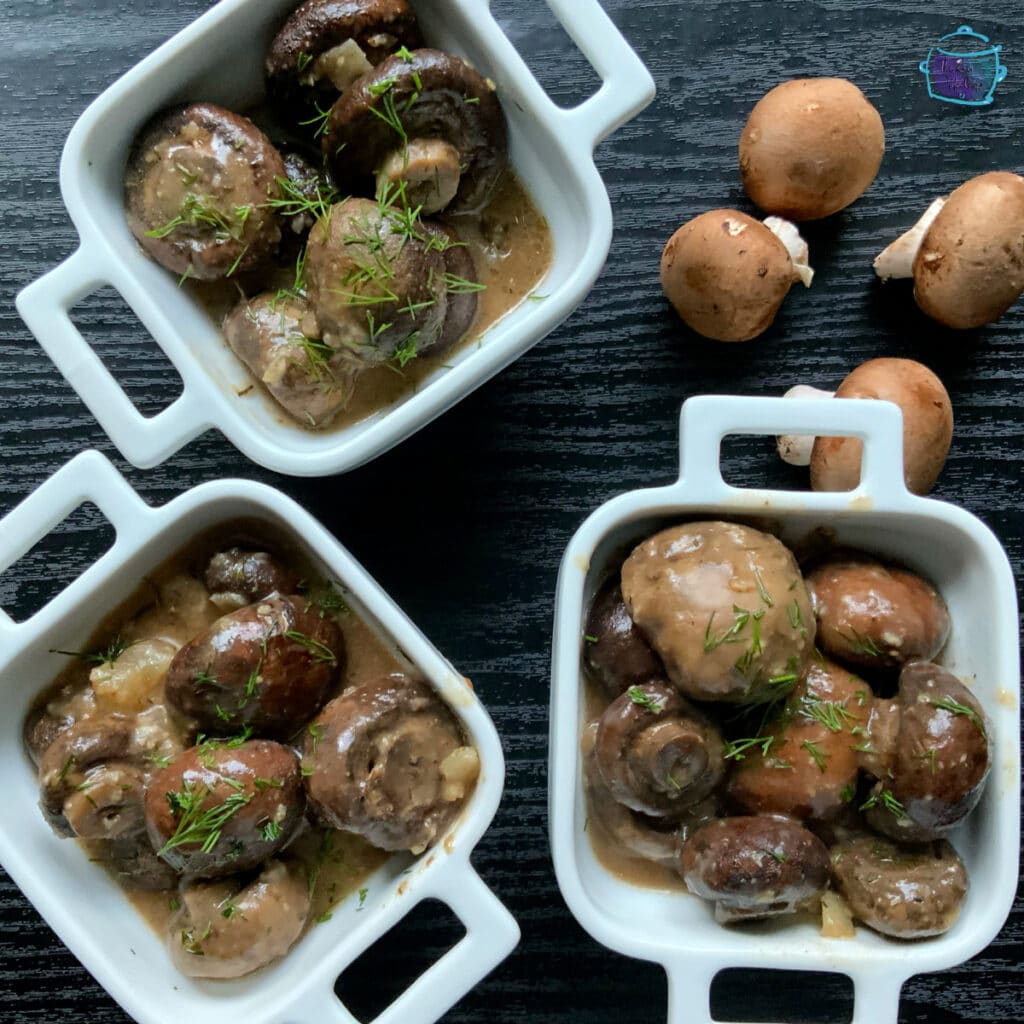 Slow cooker garlic parmesan mushrooms are the ultimate slow cooker side dish. This easy and flavorful dish will instantly elevate any meal you choose to add it to! Get the recipe here: Slow Cooker Garlic Parmesan Mushrooms
12. KFC Coleslaw Recipe
This copycat KFC Coleslaw recipe whips together in just a few minutes and tastes just like the original. It is creamy, tangy, and packed full of flavor that no one can resist. Get the recipe here: KFC Coleslaw Recipe
13. Root Vegetable Mash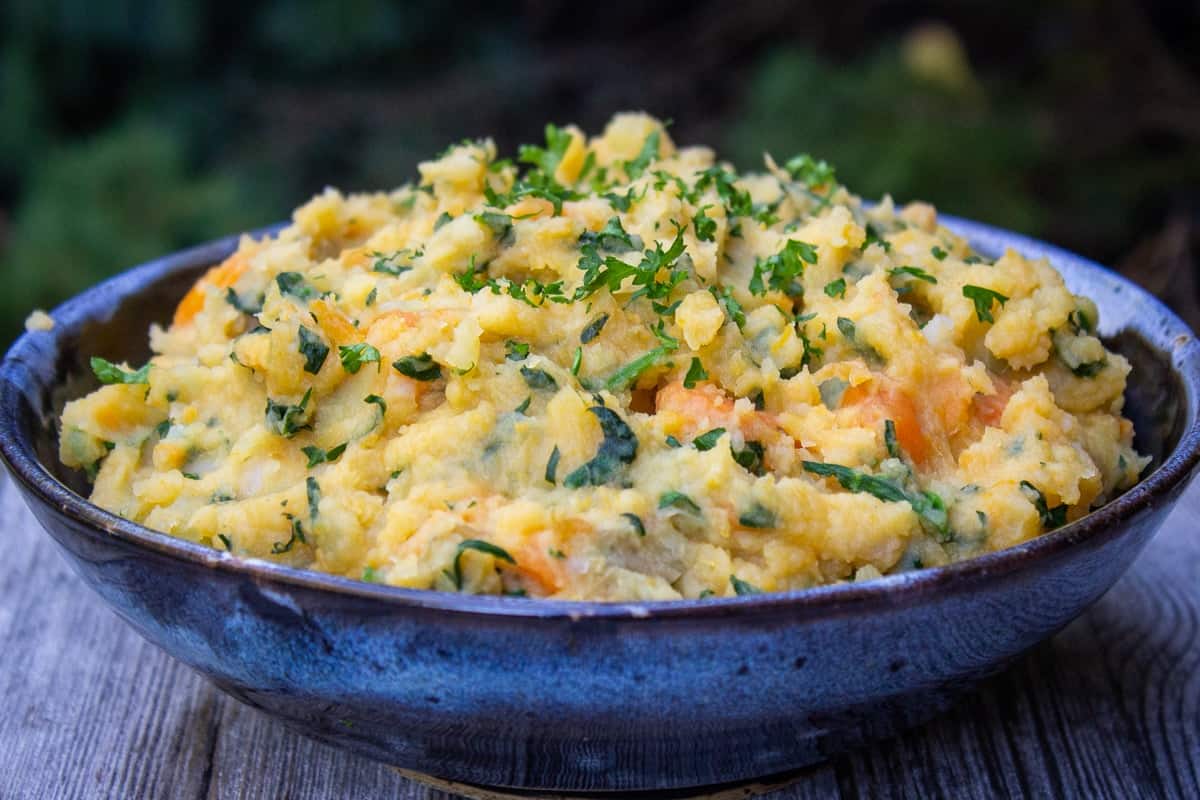 Change it up a bit with this yummy root vegetable mash. Same creamy, fluffiness as mashed potatoes, but made with your favorite root veggies, including potatoes. Beautiful colors and extra nutrients. Get the recipe here: Root Vegetable Mash
14. Crispy Baked Potato Wedges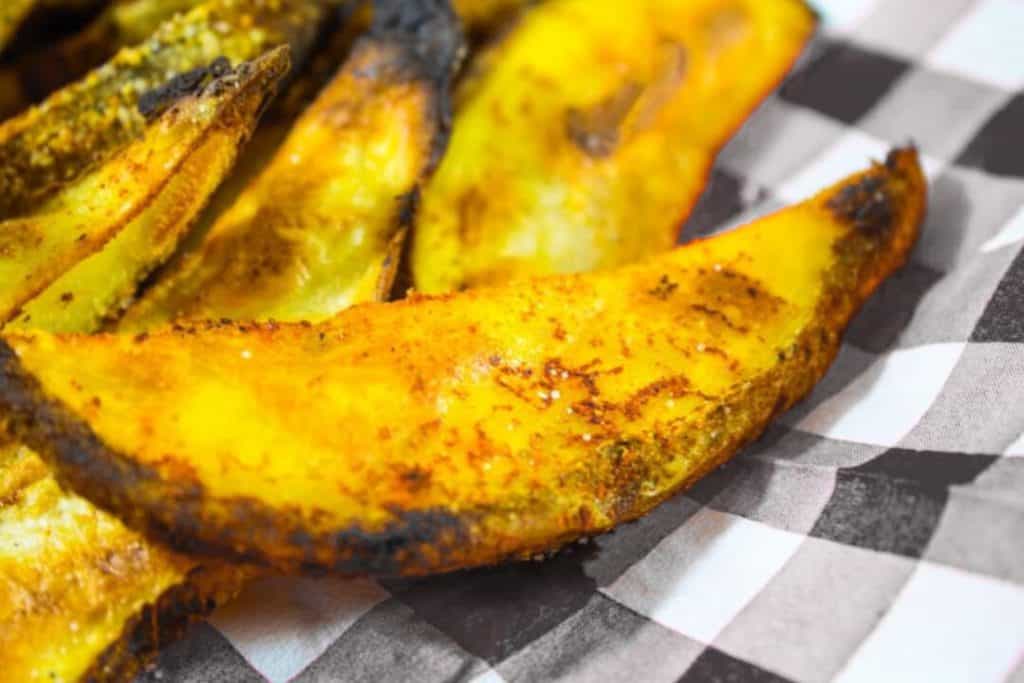 These Crispy Baked Potato Wedges are the perfect side dish for fried chicken and can even be a delicious meal all by themselves. Get the recipe here: Crispy Baked Potato Wedges
15. Cheesy Brussels Sprouts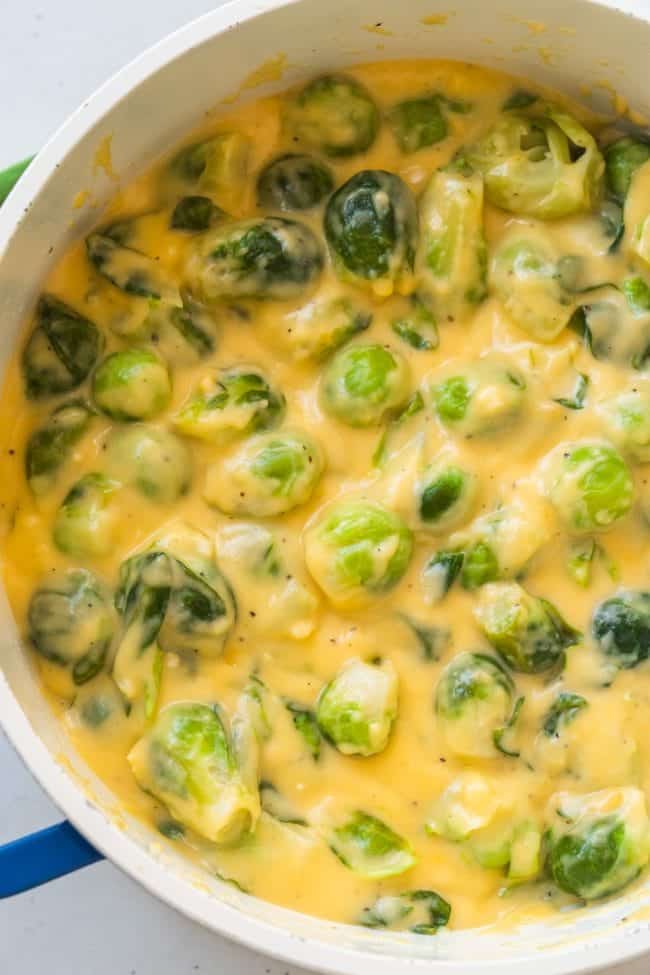 Easy to make brussels sprouts in a delicious cheese sauce that only takes 20 minutes on the stovetop. Get the recipe here: Cheesy Brussels Sprouts
16. Kicked-Up Canned Baked Beans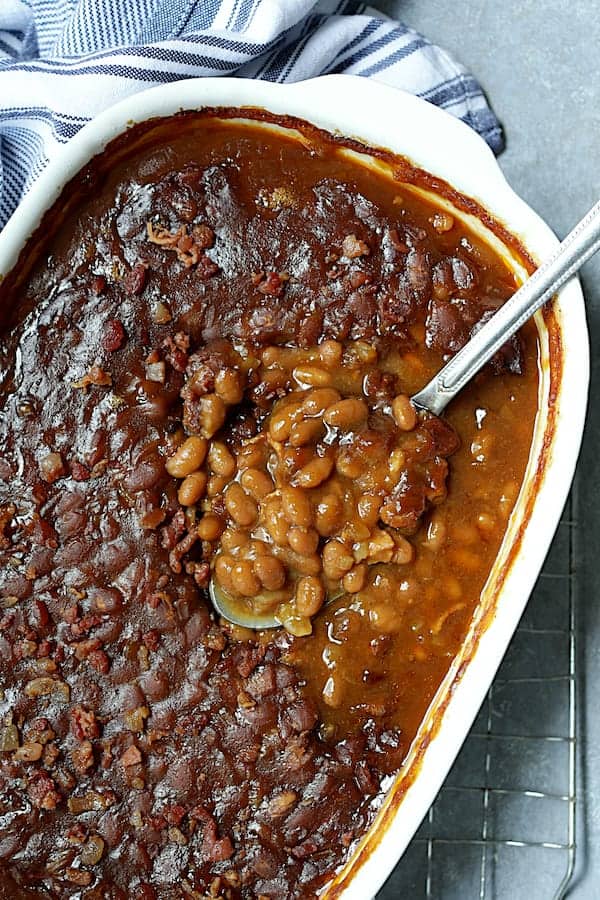 An easy and delicious way to make ordinary canned baked beans taste as though you made them from scratch! Get the recipe here: Kicked-Up Canned Baked Beans
17. Broccoli Salad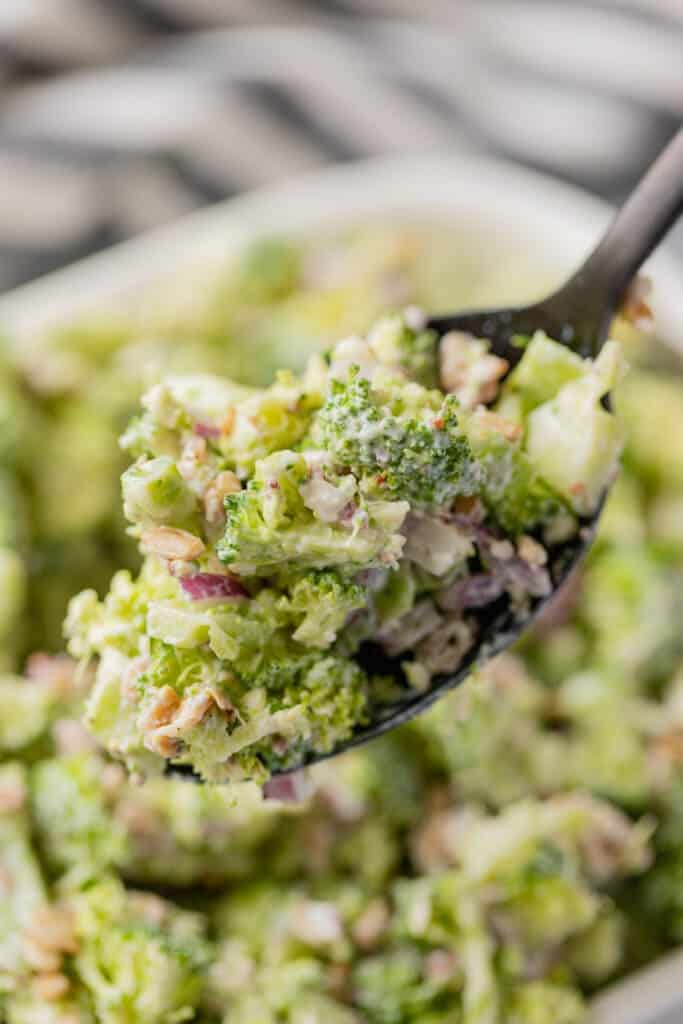 Made with no mayo, this easy Broccoli Salad side dish is super healthy, quick to make, and also perfect for a picnic! Get the recipe here: Broccoli Salad
18. Stovetop Mac and Cheese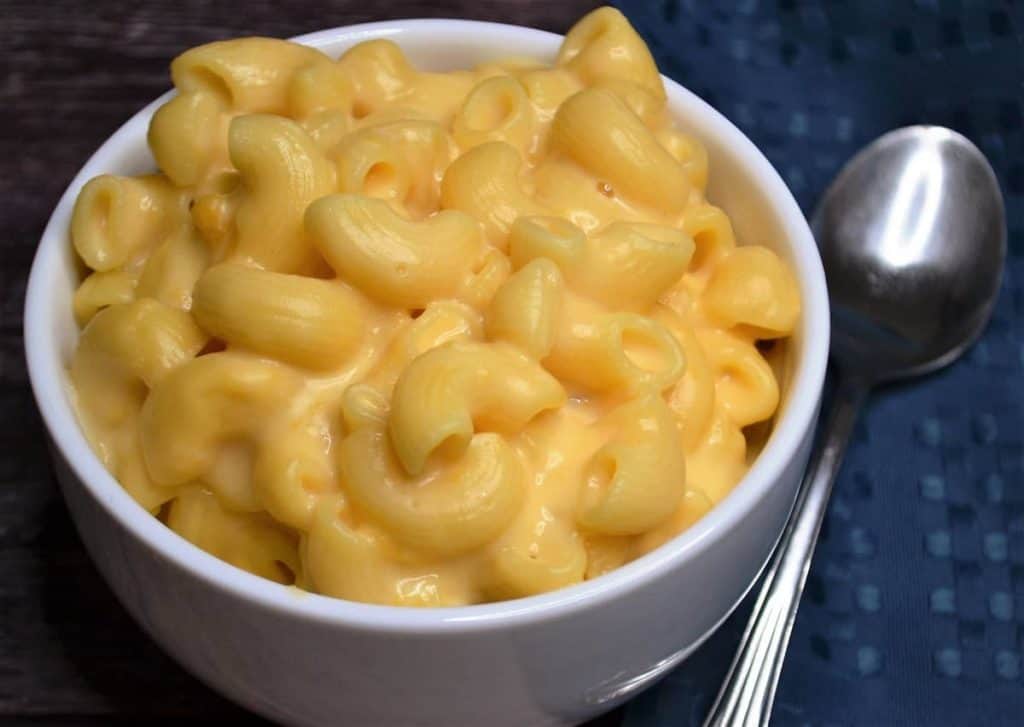 It wouldn't be a fried chicken dinner without Mac and Cheese. And this creamy mac and cheese made on the stove is ready in 25 minutes! Get the recipe here: Stovetop Mac and Cheese
19. Onion Rings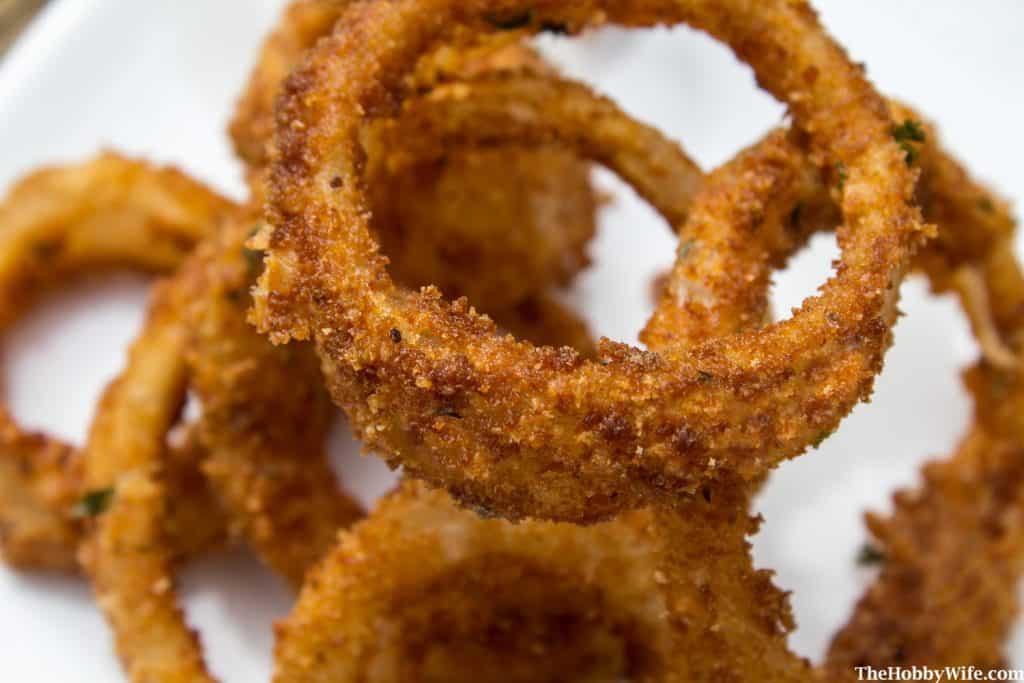 Onion rings are a tasty treat and a popular pairing for fried chicken. Get the recipe here: Easy Onion Rings
20. Watermelon Salad with Cucumber, Jicama & Blueberries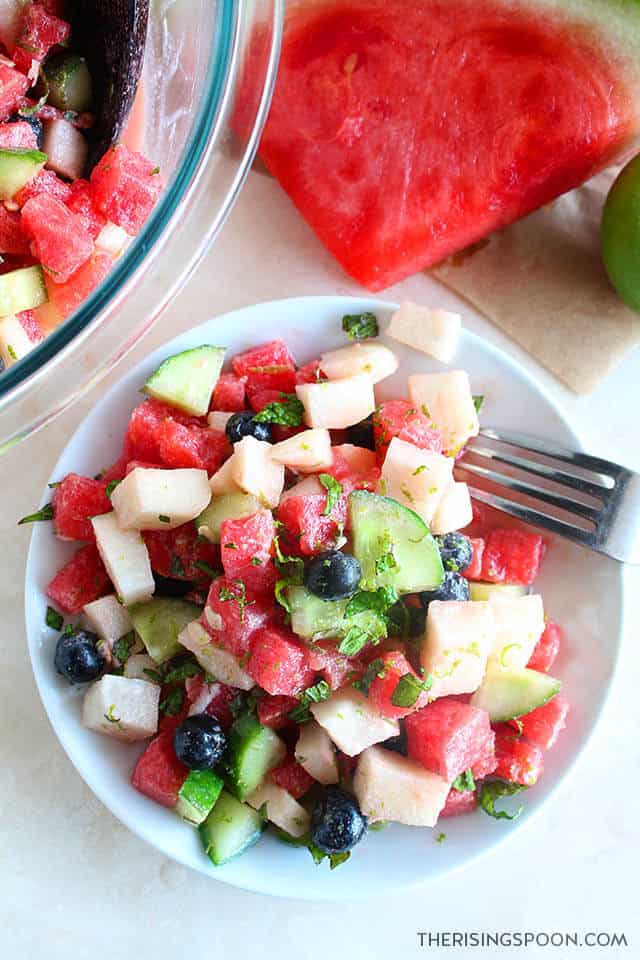 This easy fruit salad is full of hydrating foods like watermelon, cucumber, jicama & blueberries and topped with a simple coconut lime dressing. Every bite is refreshing, crunchy, creamy, and slightly sweet + tangy! Prep it in 20 minutes & serve it as a quick side dish with your fried chicken dinner. Get the recipe here: Watermelon Salad with Cucumber, Jicama & Blueberries
21. Cast Iron Skillet Cornbread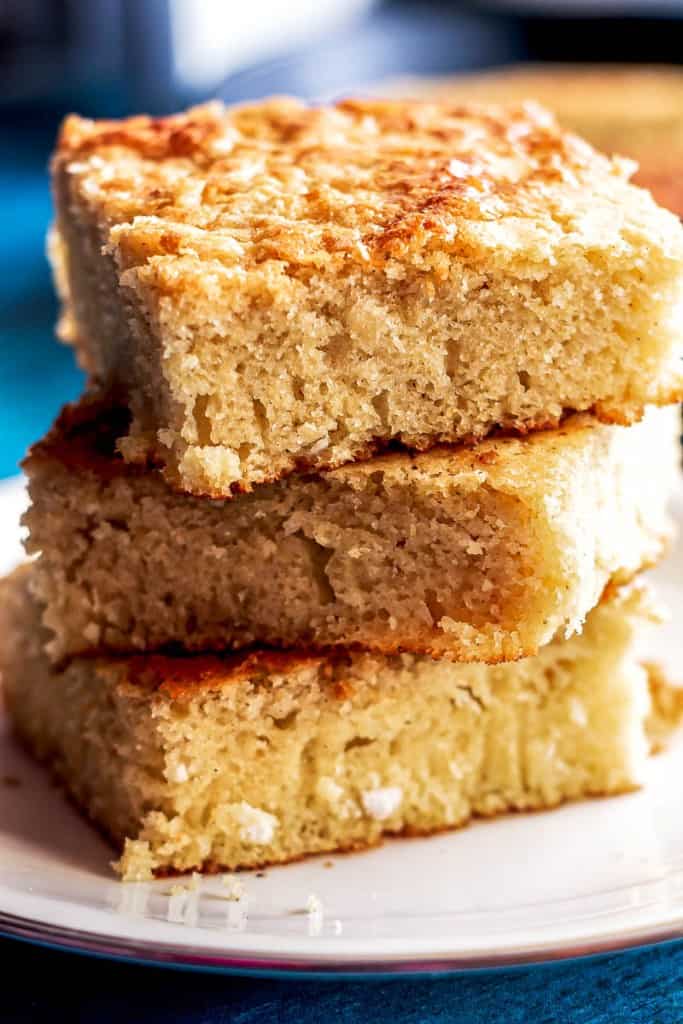 Serving fried chicken and cornbread is a classic, and this easy recipe gives you homemade golden cornbread with crisp edges and a fluffy middle in half an hour! Get the recipe here: Cast Iron Skillet Cornbread
Read Next: 15 Easy Dinner Recipes For Families That Are Perfect For Busy Weeknights