This rotini pasta salad is a classic summer salad recipe that will please a crowd. This delicious cold salad is loaded full of delicious ingredients like olives, tomatoes, and cheddar cheese. Make this recipe for your next outdoor barbeque!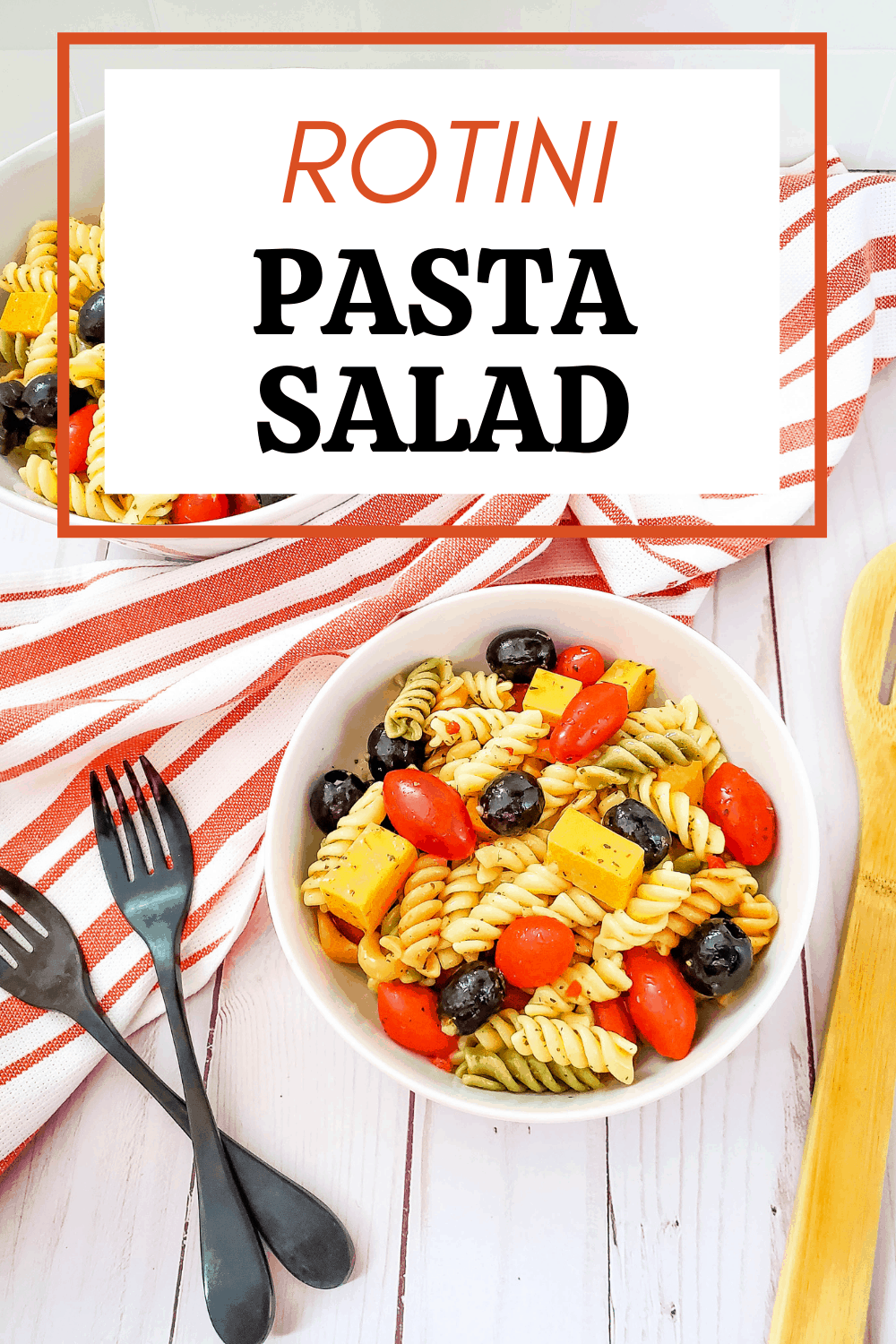 If you are after the perfect summer pasta salad with Italian dressing then this rotini pasta salad is well worth a try.
This refreshing dish is perfect for the summertime months! It's delicious, filling, and easy to make – not to mention it doesn't take much time at all! So if you're looking for a quick and healthy lunch or dinner option, give this recipe a try!
And why not make this at your next barbeque, I just know everyone will love it. Be sure to keep this easy recipe in your favorites!
If you love pasta recipes be sure and check out our easy Rosemary And Thyme Chicken Pasta Bake and if you looking for more recipes with tomatoes then you must see this collection of 17 Tasty Tomato Recipes For Summer you just have to try!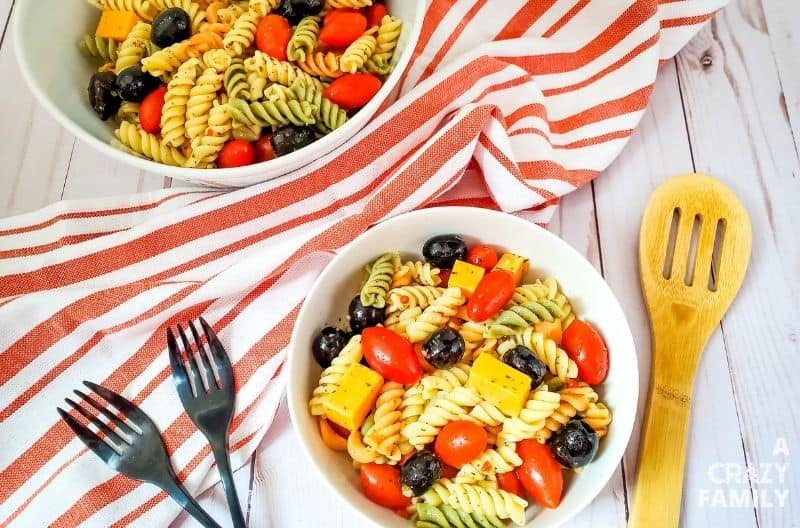 Rotini Pasta Salad Recipe
Ingredients:
16 oz Garden Rotini or Tri-Color Rotini Pasta
8 oz block cheddar cheese
6 oz can black olives, drained
10 oz cherub or cherry tomatoes, rinsed
For the dressing:
8 oz Italian dressing and marinade
1 tbsp Italian seasoning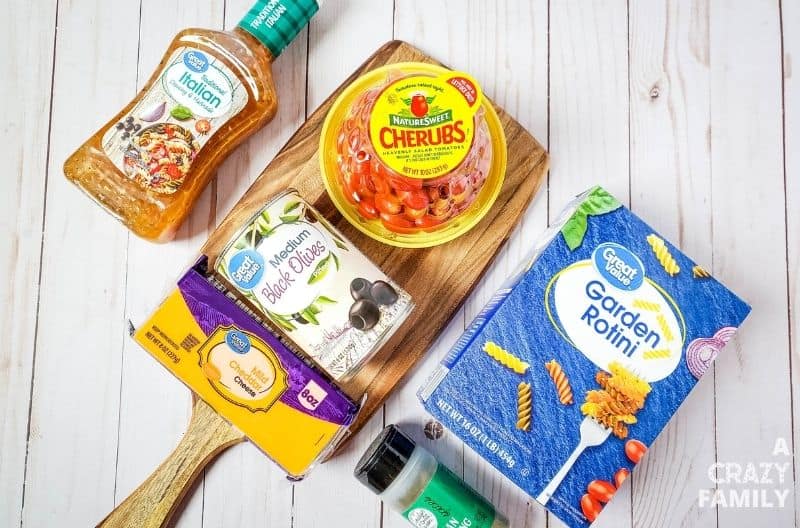 How to make Rotini Pasta Salad:
Fill a large pot with water and bring to a boil.
Add pasta and cook until al dente, about 8-10 minutes.
Drain water from pasta, and rinse pasta under cold water.
Add pasta to a large bowl, and add dressing and seasoning. Stir well.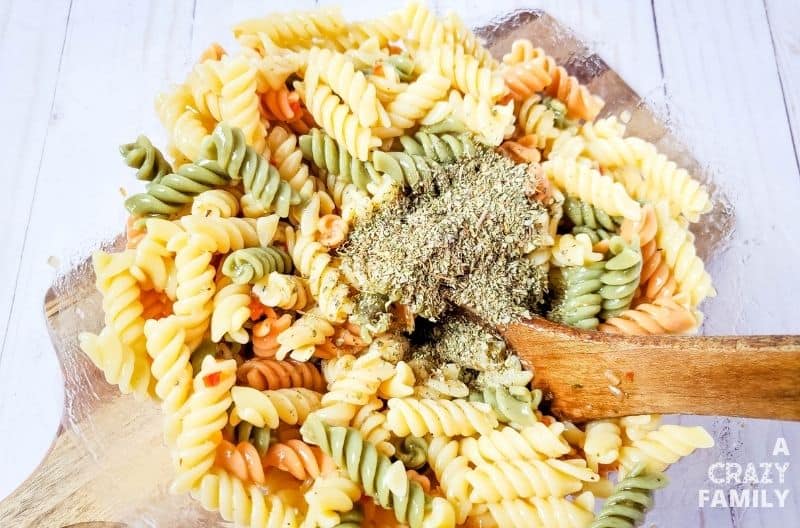 Cut the cheese into ¼ inch chunks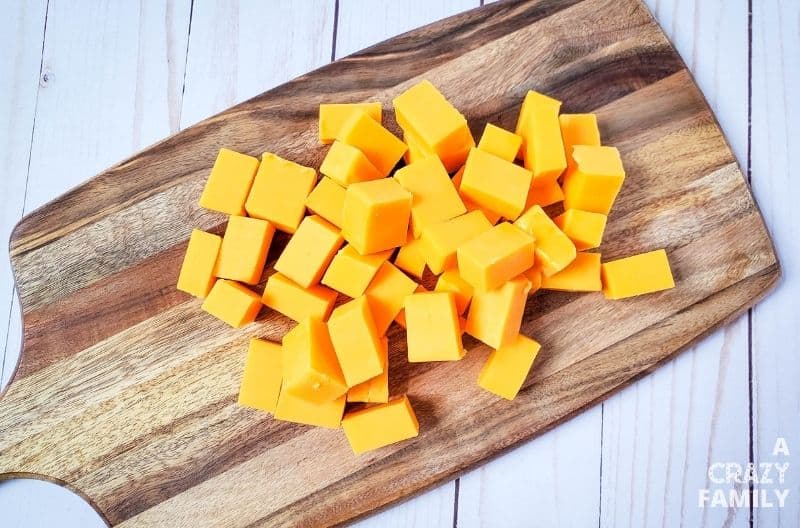 Add cheese, olives, and tomatoes to the bowl of pasta. Toss.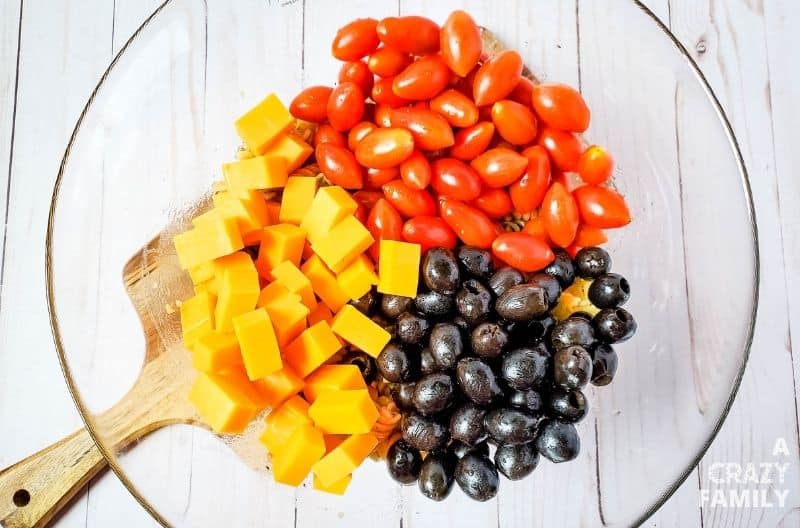 Refrigerate for at least an hour before serving.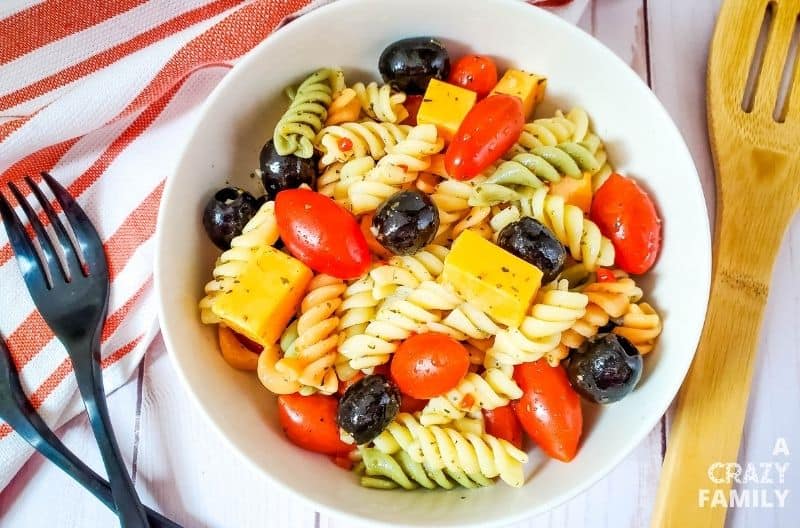 Print this easy Rotini Pasta summer Salad recipe!
PIN FOR LATER!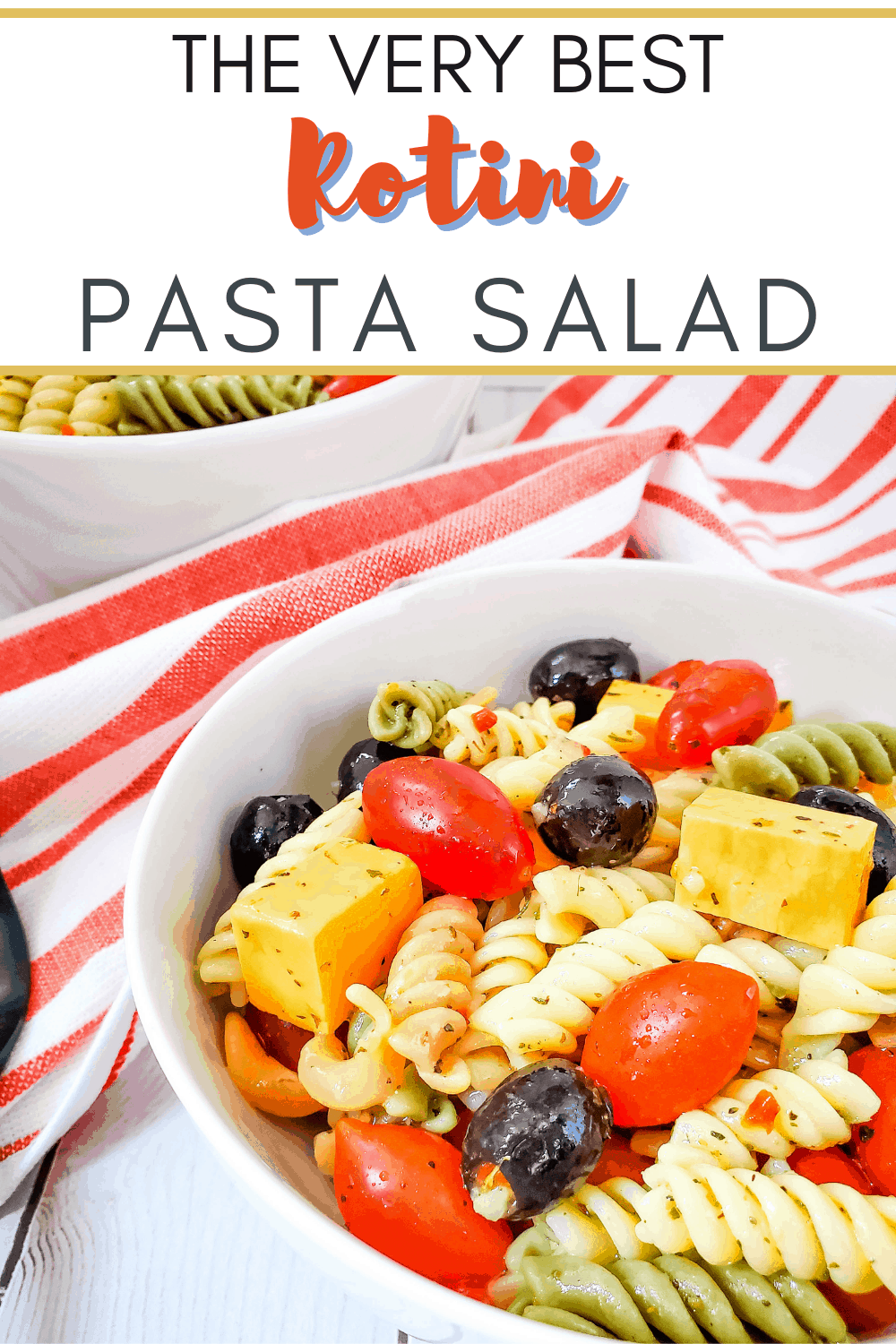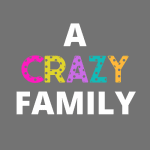 A Crazy Family strives to be the go-to destination for modern, savvy moms. Our aim is to share great tips, good food, recommendations, and helpful info for smart, busy moms just like you!