15 Easy & Delicious Summer Picnic Recipes
This post and its photos may contain affiliate links. As an Amazon associate, I earn from qualifying purchases.
Here are 15 quick and easy summer picnic recipes that you need to try. These picnic recipes work well for fun summer day trips and picnics at the park!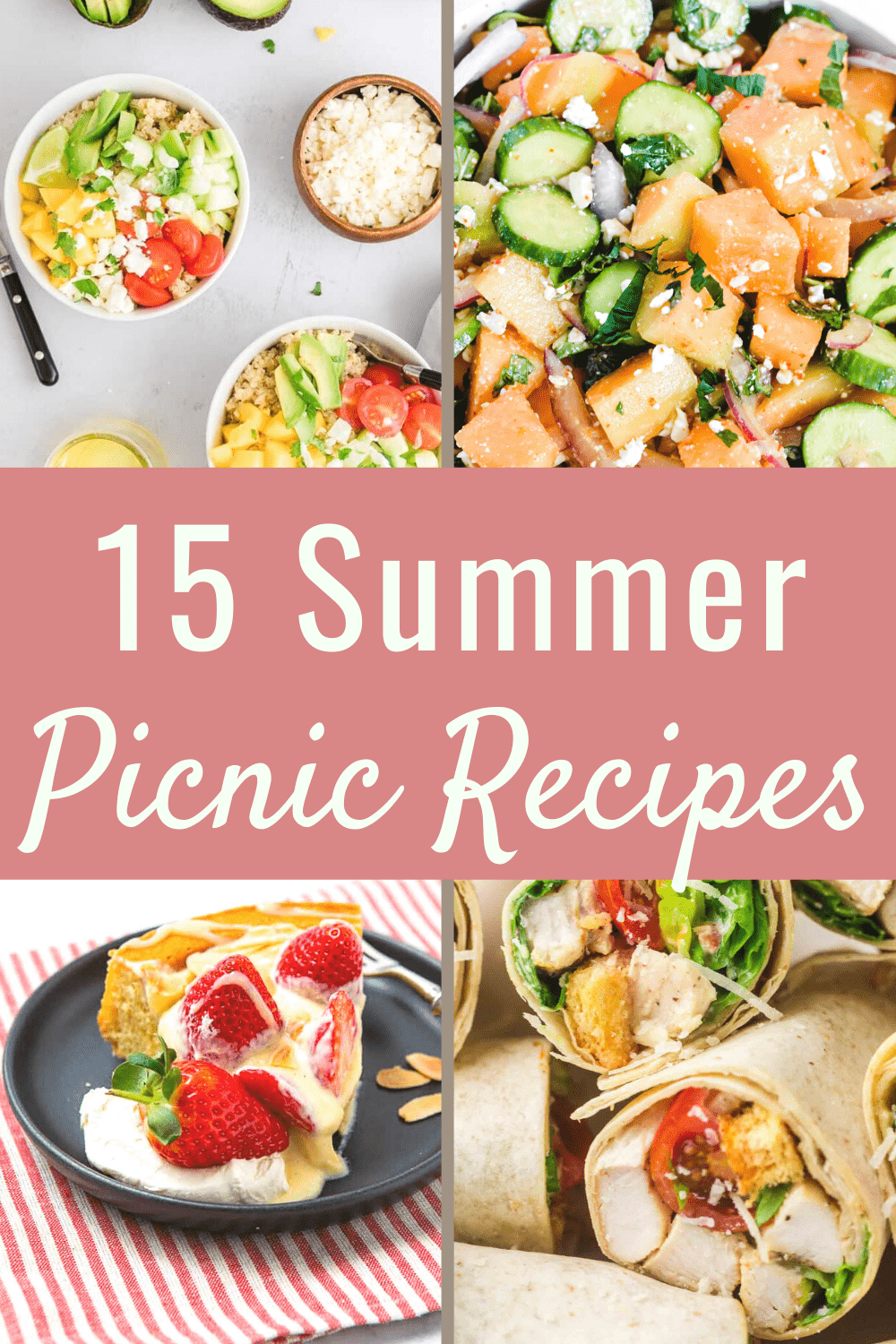 Whether you are packing up to enjoy a classic picnic in the park or need some easy-on-the-go recipes for a fun summer day trip, these summer picnic recipes are just what you need.
Easy to make and even easy to pack and keep fresh in a cooler, you will want to enjoy an outdoor picnic all the time with how delicious each one of these summer picnic recipes is!
For more summer recipes you may like, check these next:
So, without further ado, here are our favorite summer picnic recipes!
15 Delicious Summer Picnic Recipes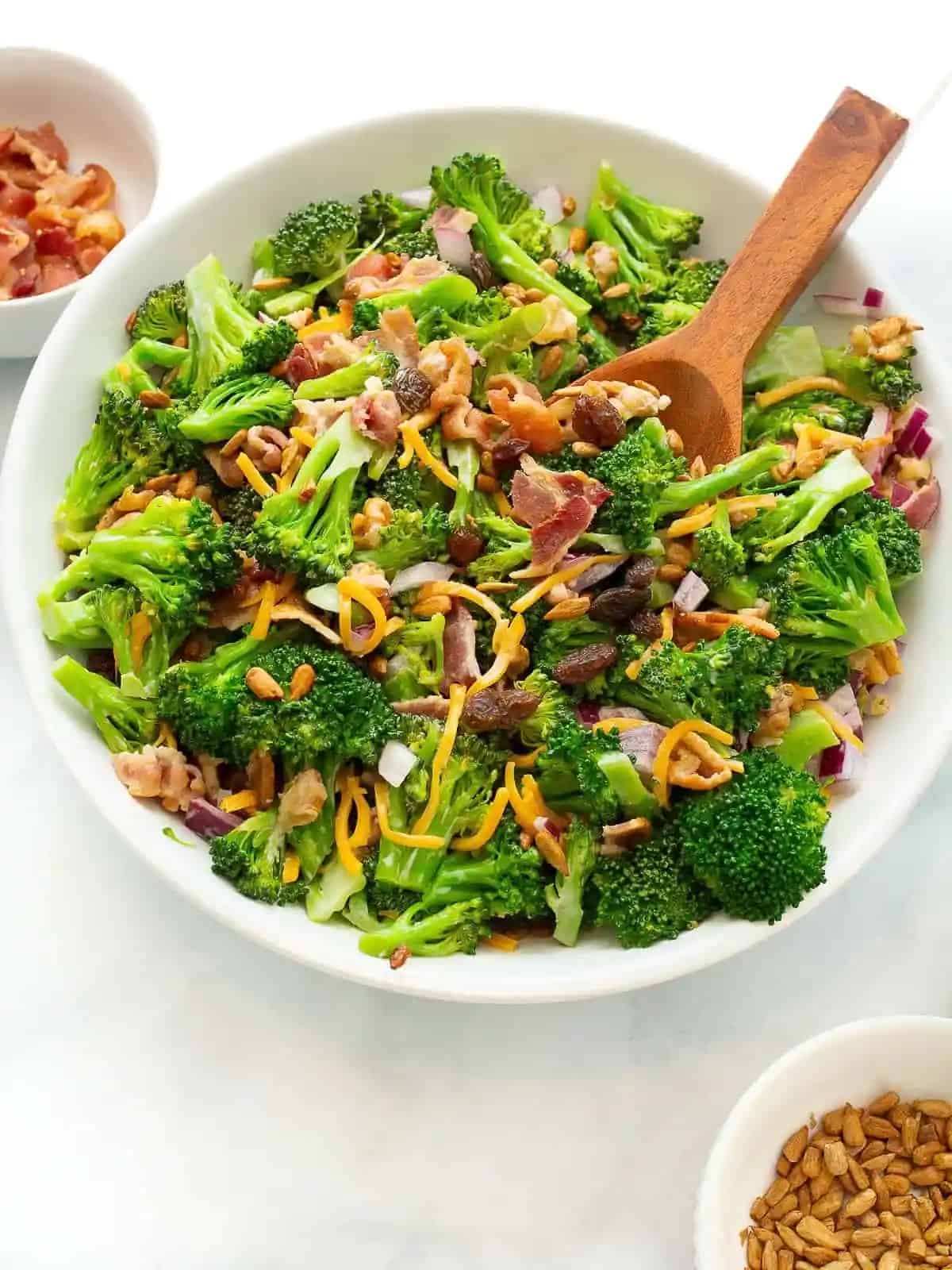 Crisp and tangy Classic Broccoli Salad is perfect for a healthy side dish, an easy lunch, or a tasty addition to a picnic or your backyard cookout. Everyone will love this broccoli salad from Cinnamon & Sage Co.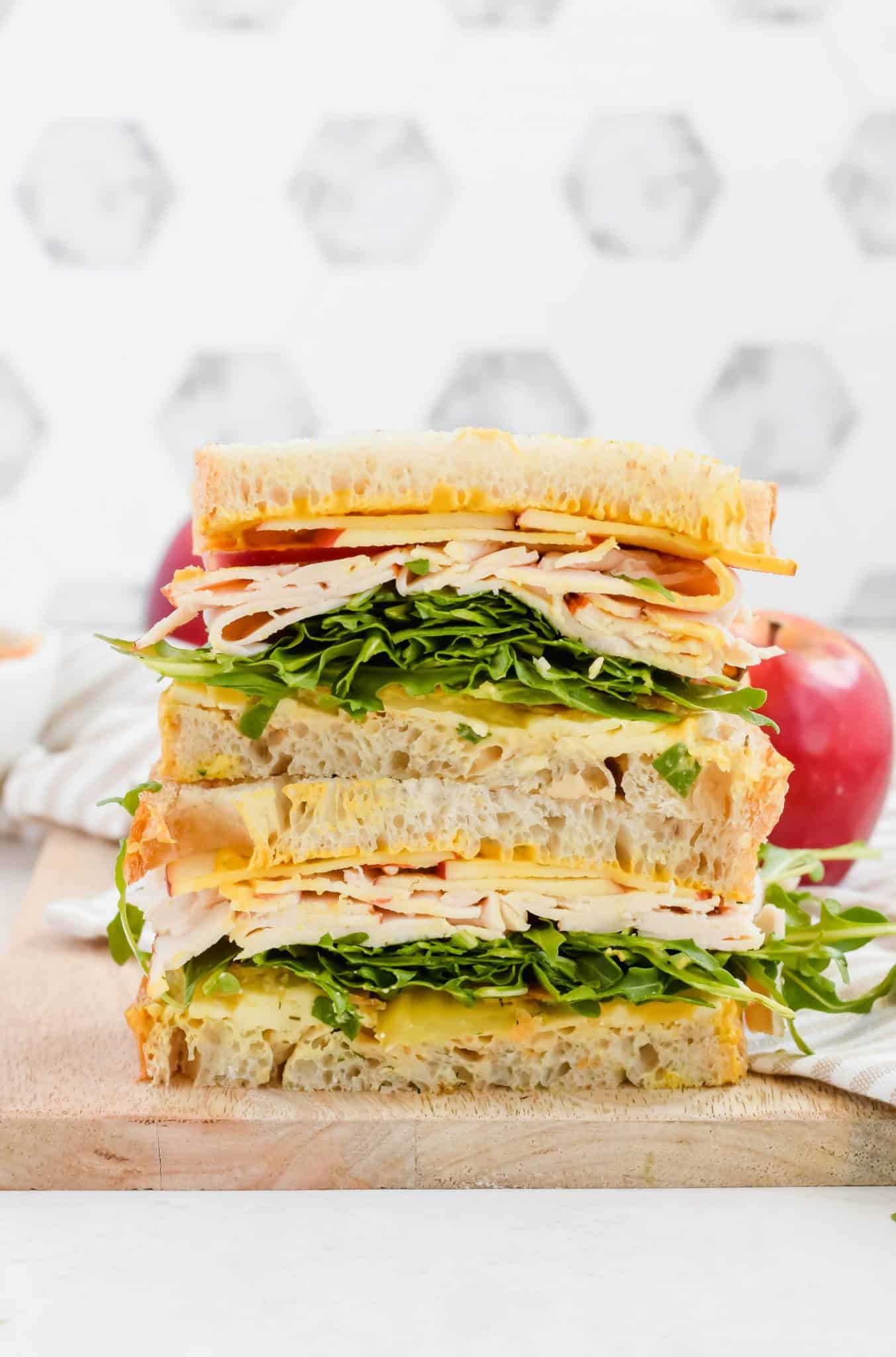 Skip the drive to Panera or Trader Joe's and make your own Turkey Apple Cheddar Sandwich at home! This turkey sandwich from A Paige of Positivity is perfect to make the morning of and pack for a picnic lunch served with pasta salad or chips.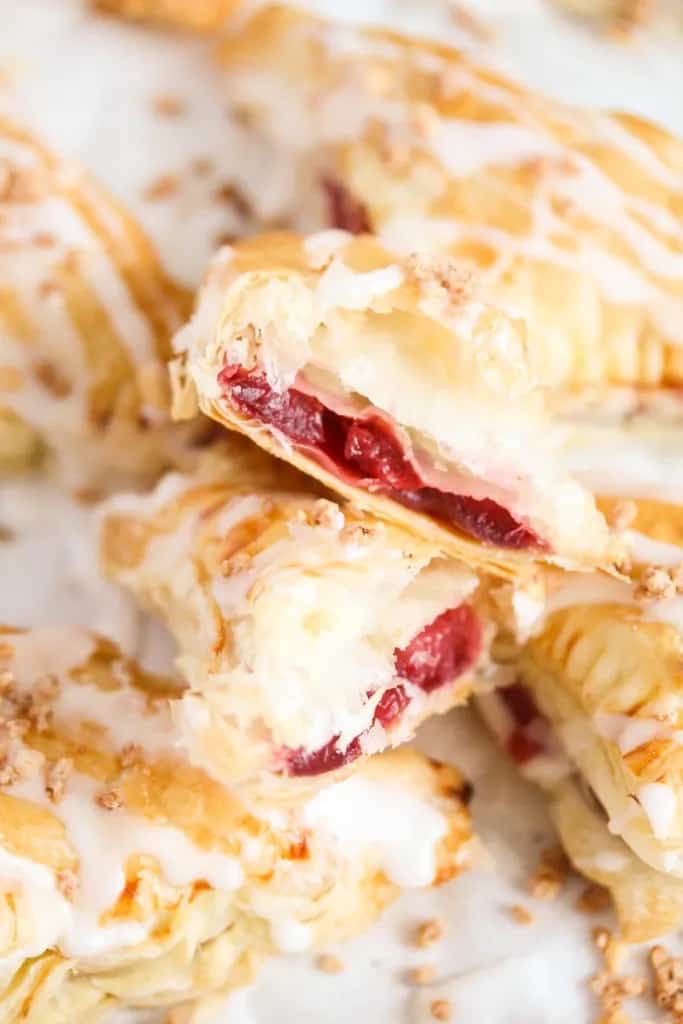 These flaky cherry turnovers from Where Is My Spoon make a quick and delicious dessert, perfect for the season. Puff pastry pockets filled with cherries, drizzled with lemon glaze and crunchy nuts.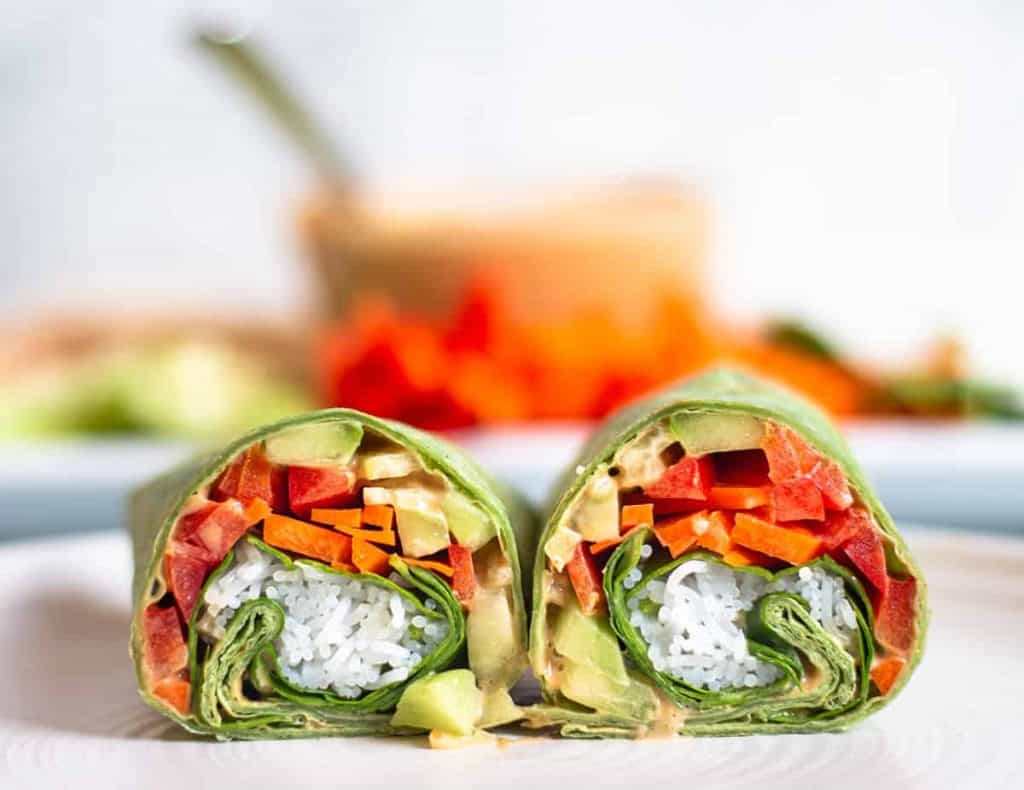 These Thai chicken wraps by Dirt & Dough are easy to put together and make a great meal on the go. Take it for lunch, a hike or a day at the park. Lather on a homemade peanut sauce to send it over the top.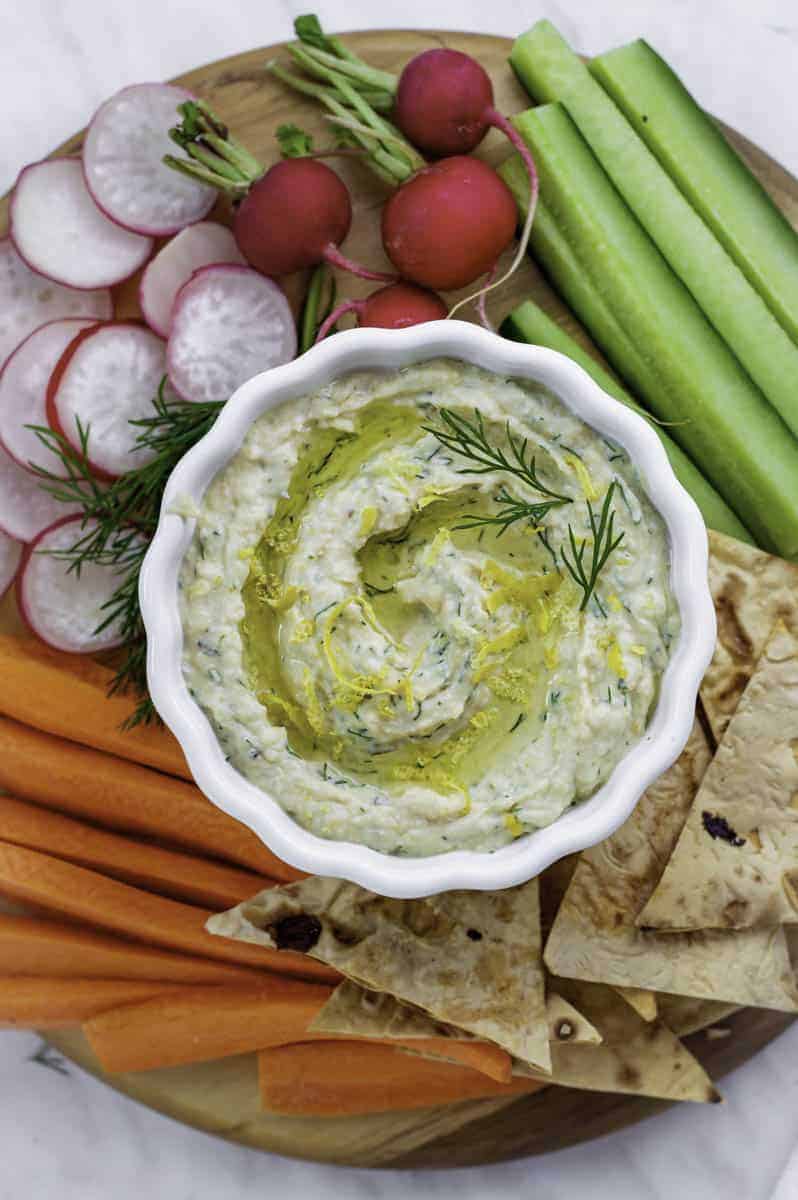 This Lemon Dill Hummus from Sunglow Kitchen is bright, zesty, and is made without garlic! It comes together in just 5 minutes, and is naturally vegan and gluten-free!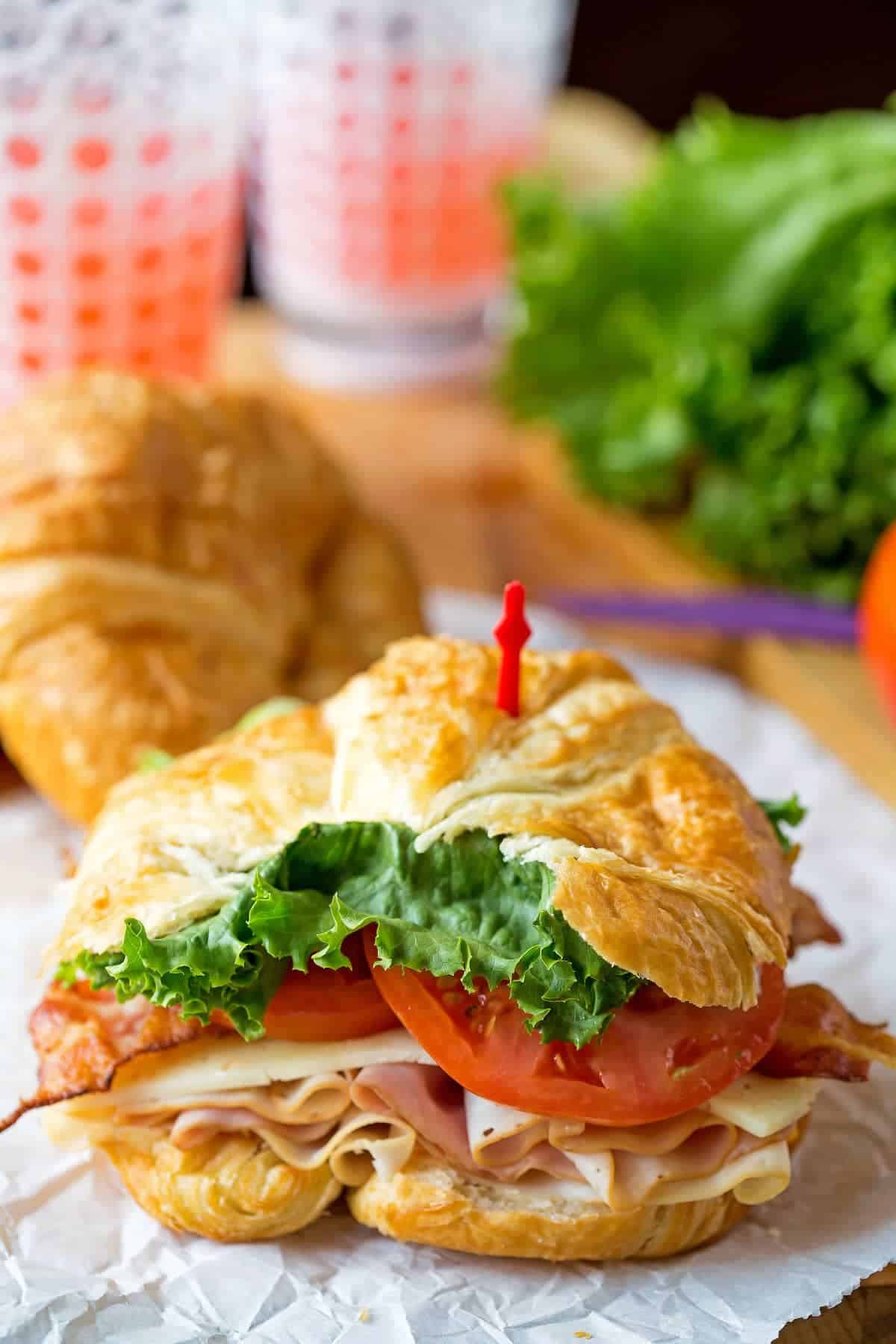 California Club Croissant Sandwich recipe by i heart eating is an easy picnic recipe with 2 types of cheese and 3 kinds of lunch meat in one flavorful sandwich!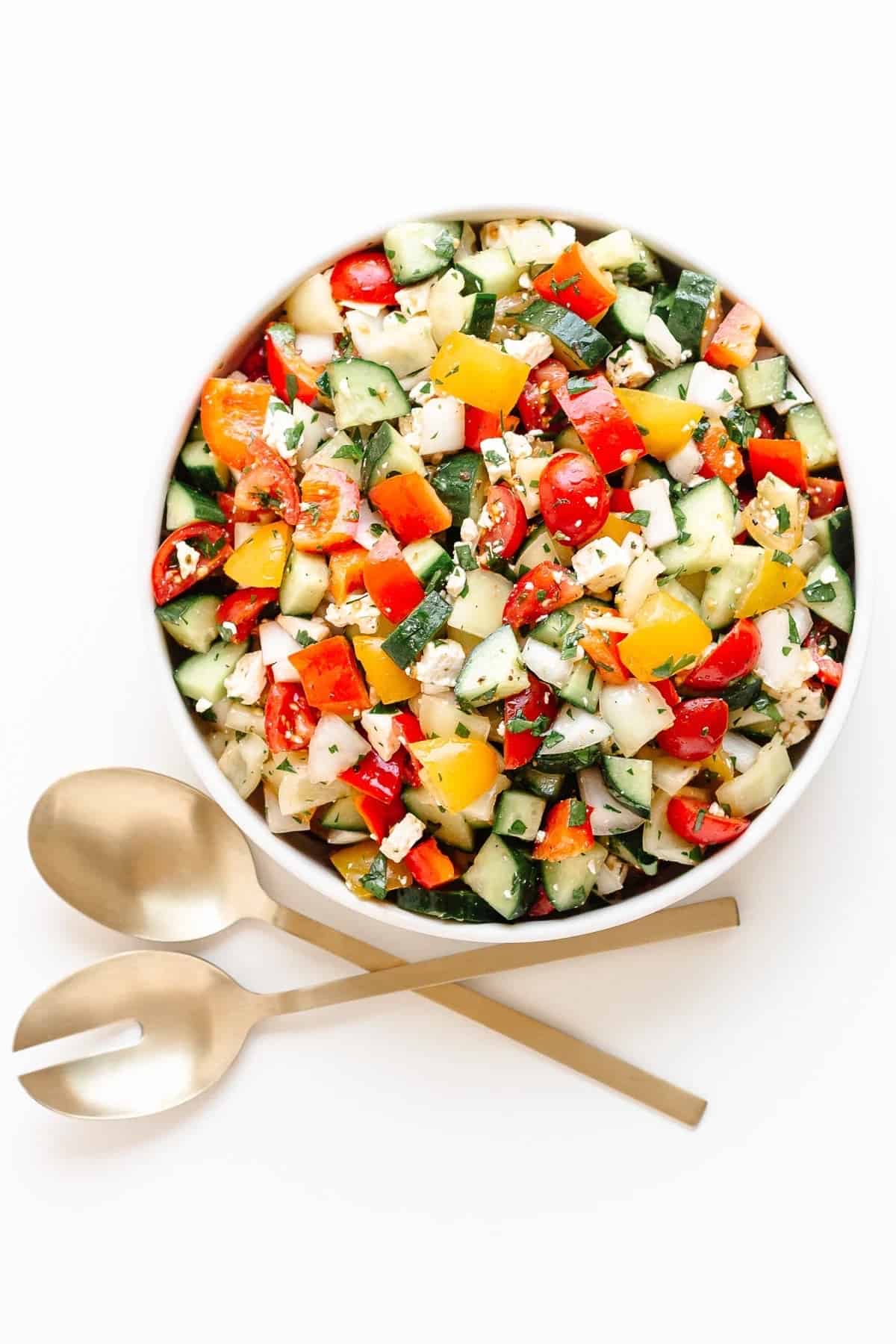 This Chopped Veggie Salad recipe by Maple + Mango is the perfect summer side dish! It features a combination of fresh summer vegetables and feta cheese tossed in a simple tangy vinaigrette to bring it all together. Super easy to make, colorful and so delicious!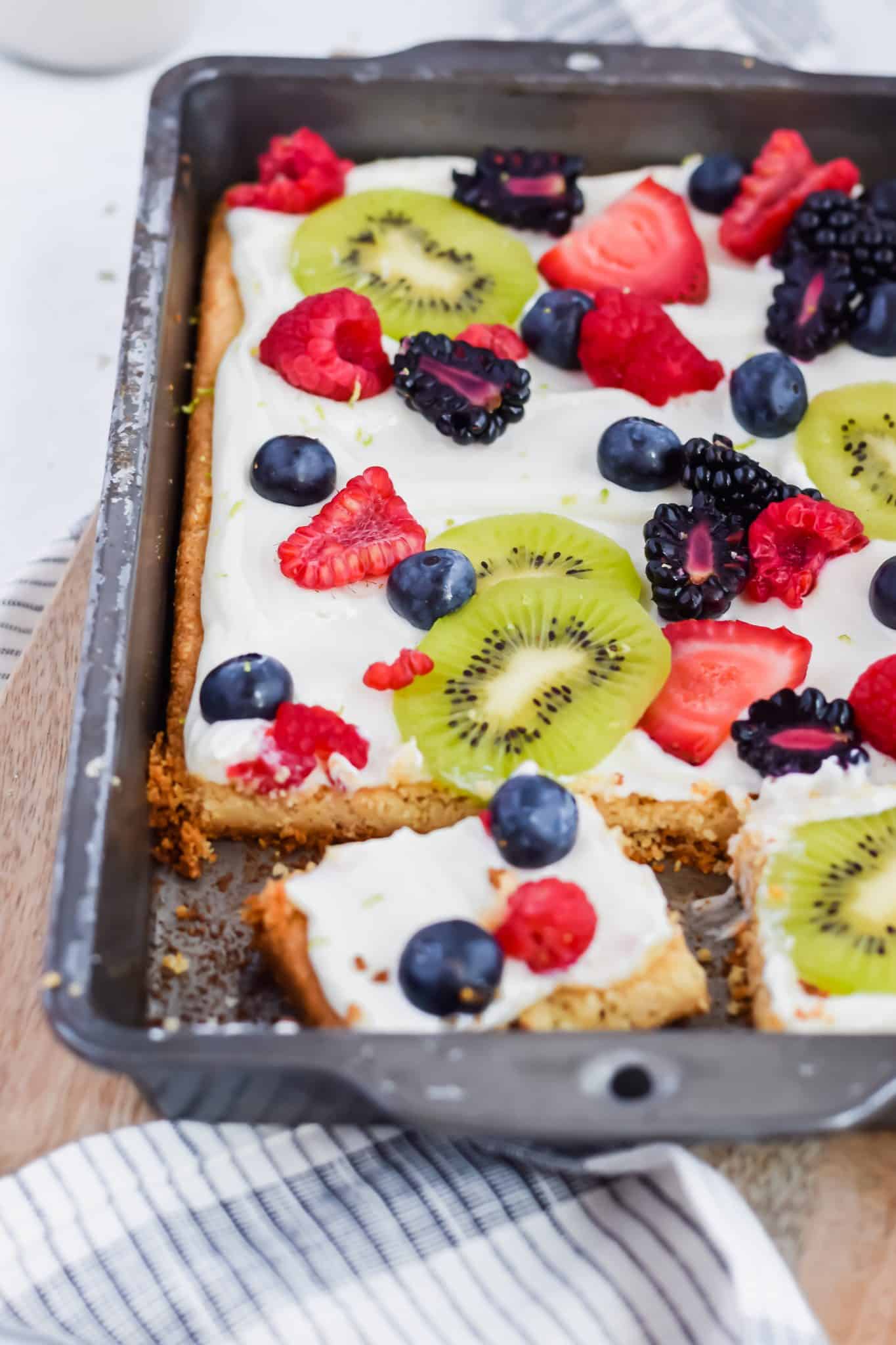 Gluten Free Fruit Pizza is a sweet, lightened up dessert perfect for summer. Seasonal summer fruit like fresh berries spread on a shortbread crust with a creamy vanilla frosting make this fruit pizza from A Paige of Positivity a dream.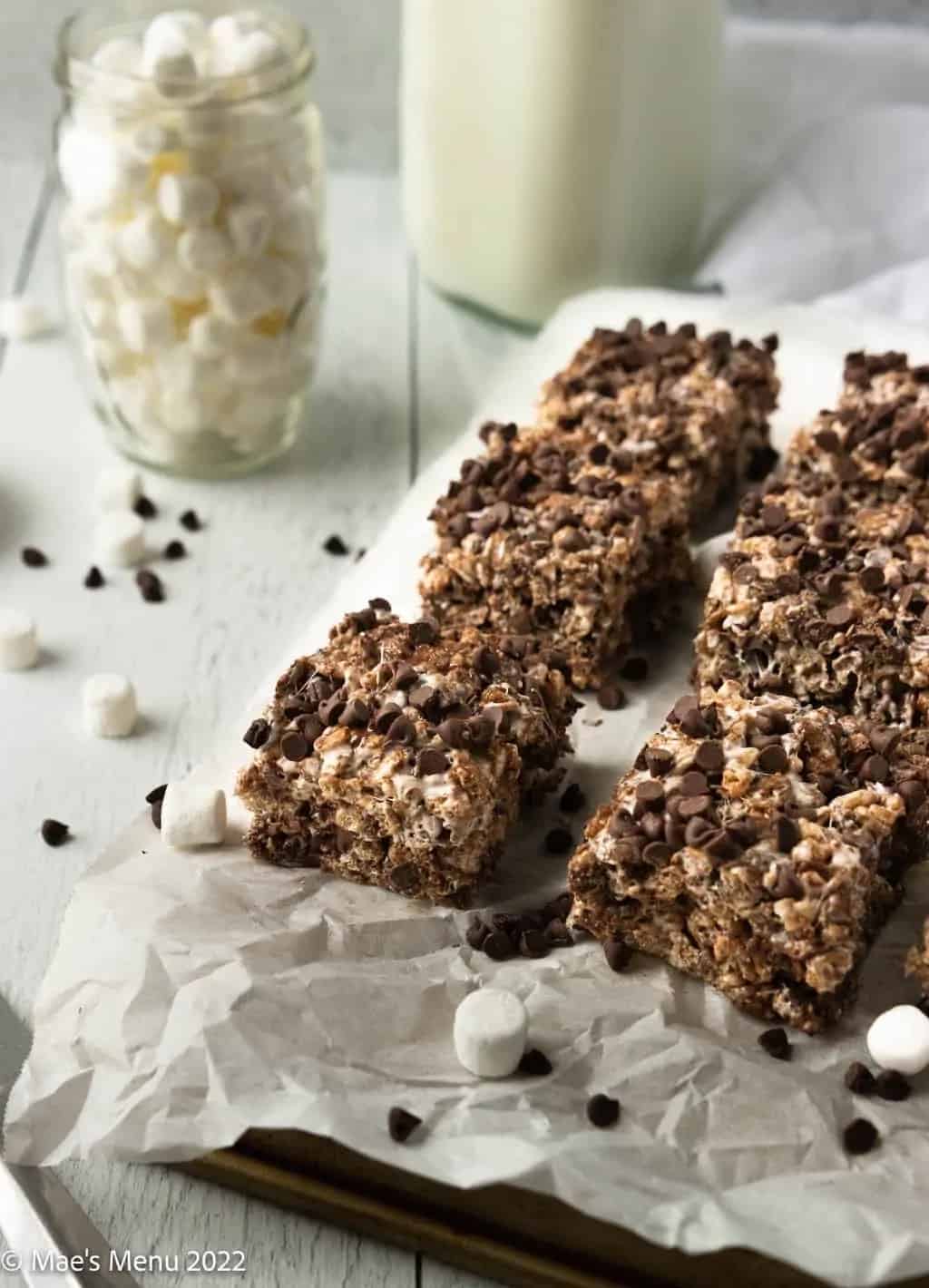 Chewy, crispy, rich, and super simple to make! These chocolate rice krispies from Mae's Menu are a hit with the whole family and are ready in under 20 minutes.
A Club Sandwich is one of the most iconic sandwiches on any menu! And this club sandwich from Spend with Pennies with layers of ham, bacon and turkey and juicy tomatoes, crisp lettuce and cheddar cheese create the perfect bite!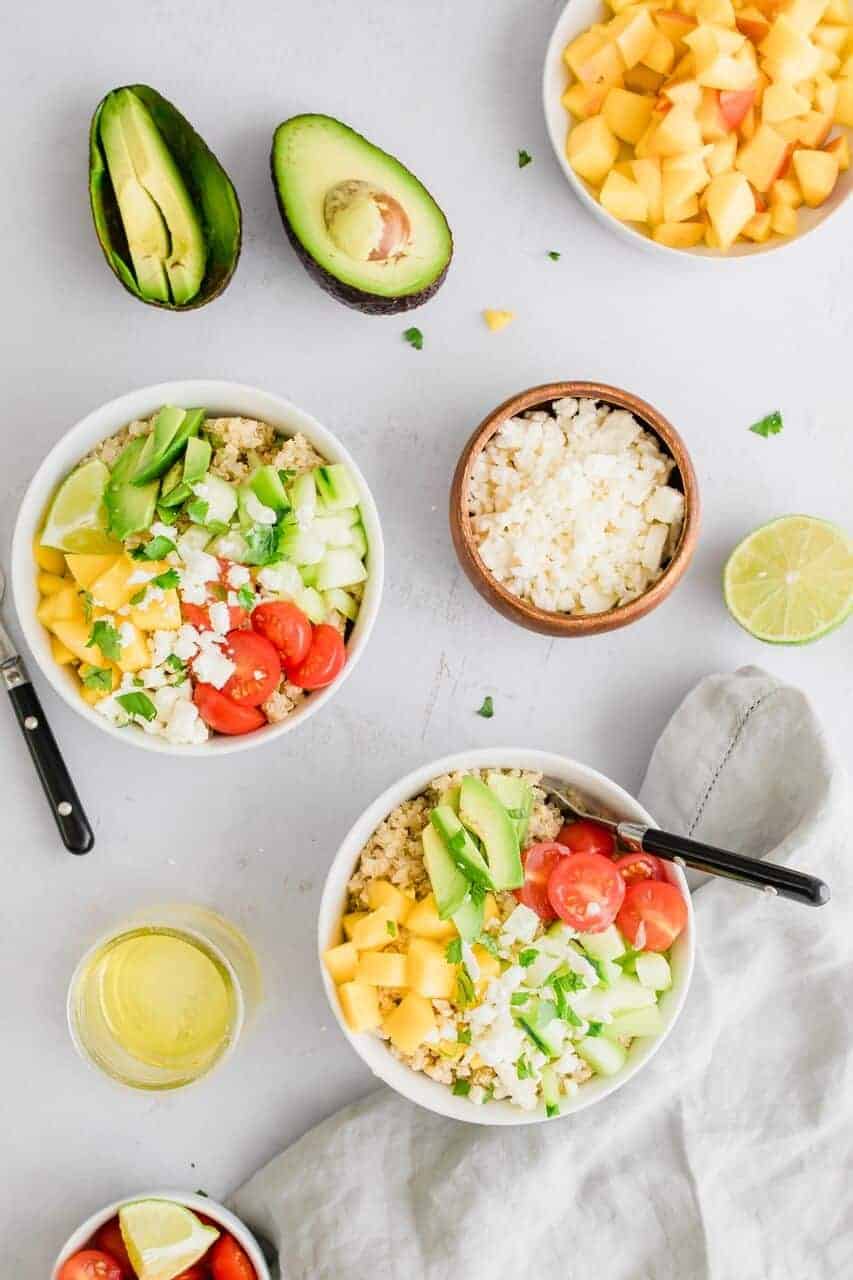 This lime and mango quinoa salad from Bucket List Tummy is a refreshing cold summer quinoa salad full of fruits and vegetables. Perfect for any cookout, picnic, or barbecue.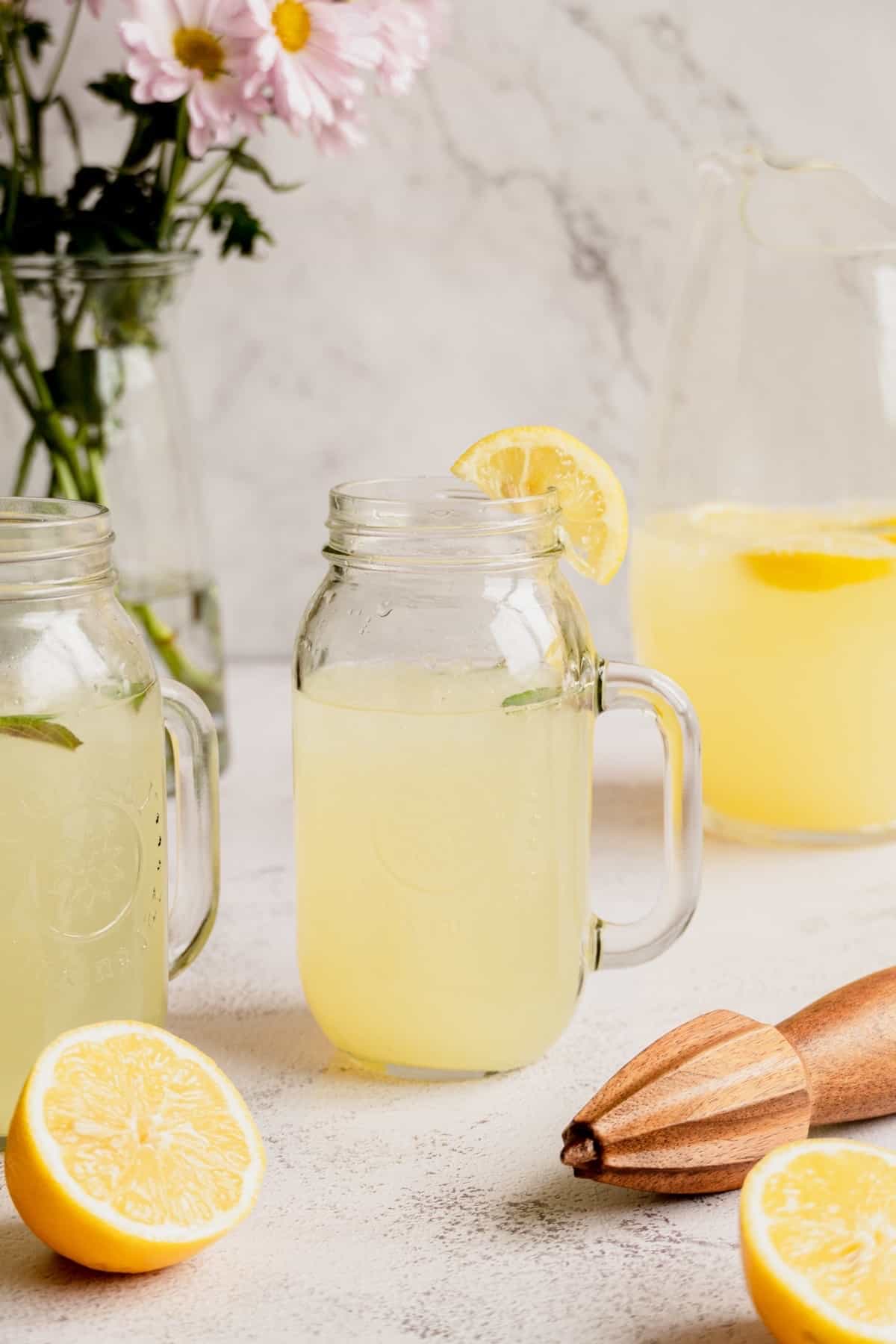 This freshly squeezed lemonade by the glass from The Curly Spoon is the perfect drink for any summer picnic. It's so easy to make and so refreshing.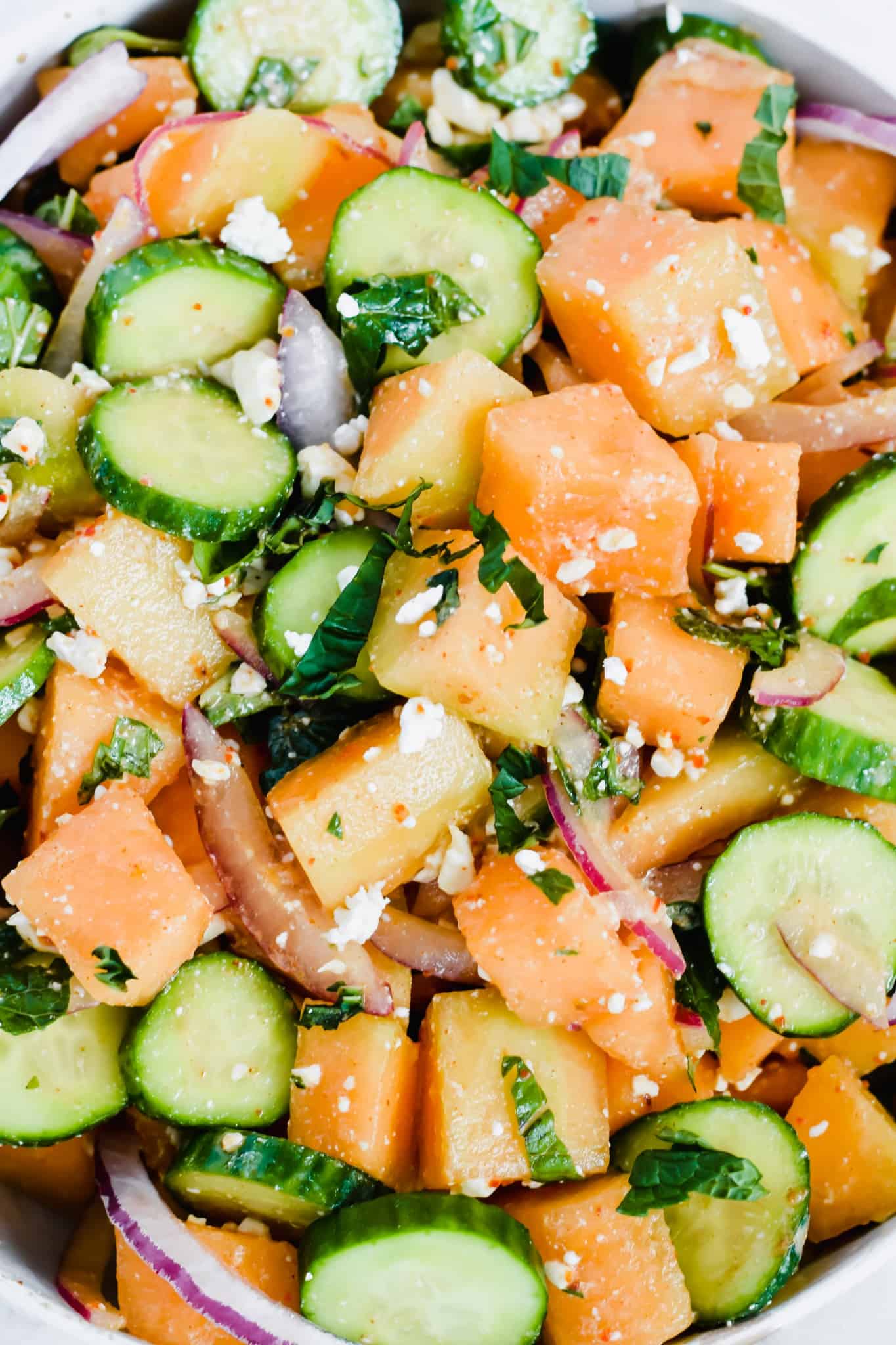 Best enjoyed as a side salad, this Cantaloupe Feta Mint Salad from A Paige of Positivity is fresh, cool, and perfect for your next picnic or backyard barbecue. Wildly colorful and unique, this salad combination will be the star of the meal.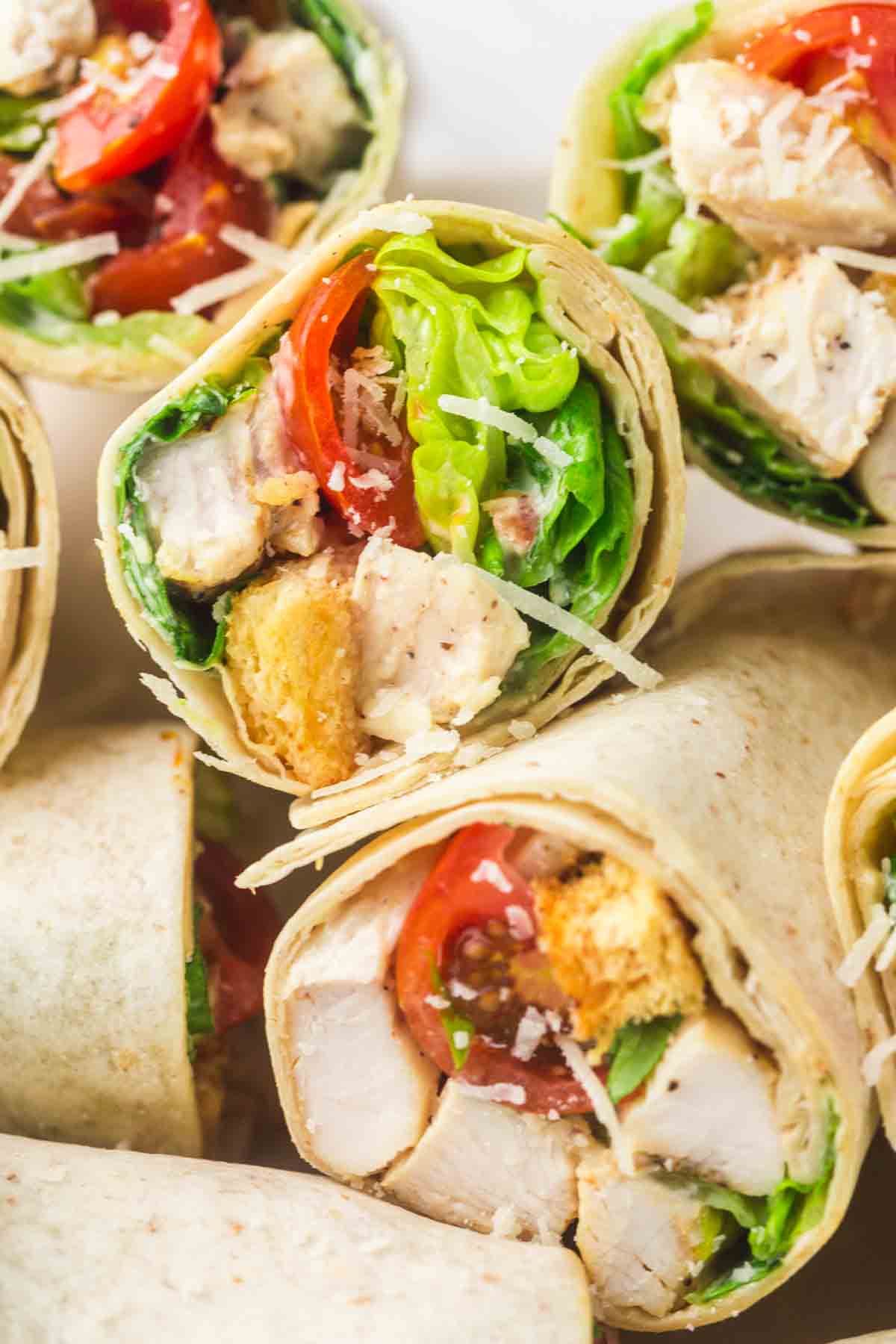 This Chicken Caesar Wrap from Little Sunny Kitchen is made of juicy flavorful and tender chicken, crisp lettuce, garlicky croutons, juicy cherry tomatoes, and creamy homemade Caesar dressing.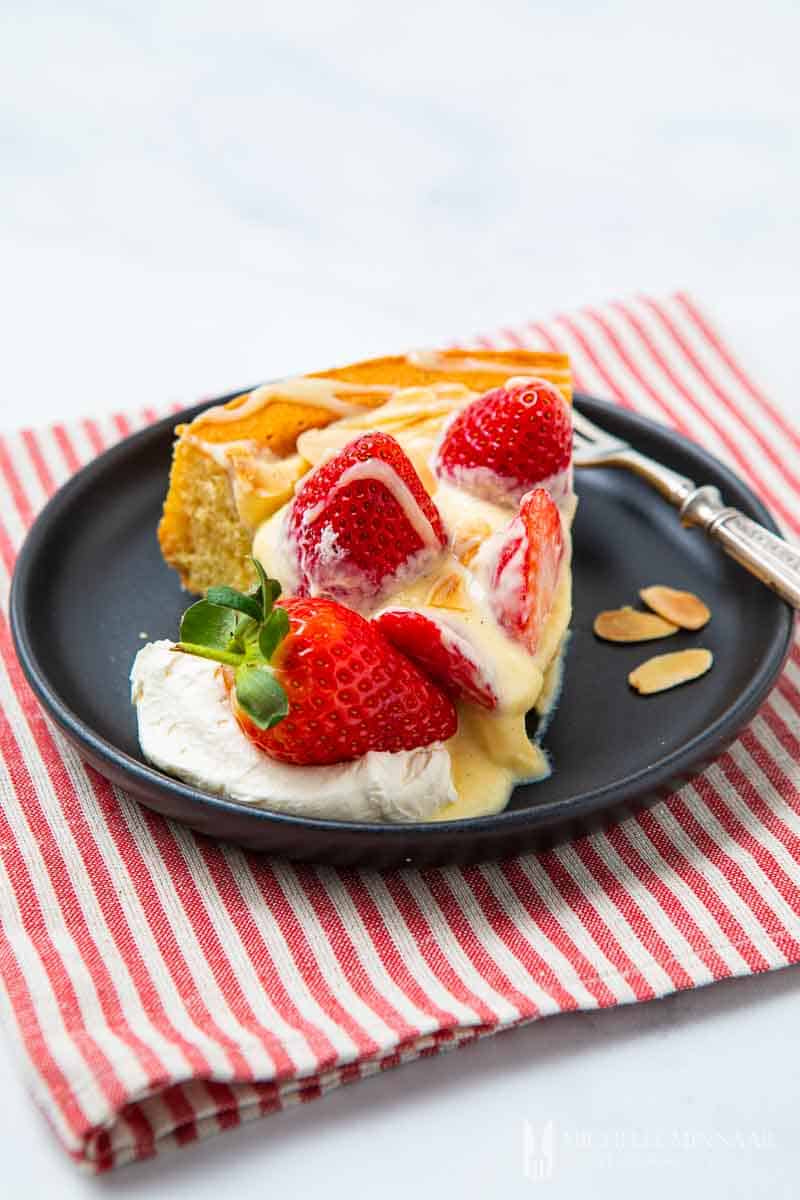 Topped with whipped cream and more strawberries this strawberry flan from Greedy Gourmet is the perfect treat. When finished it will look like it came from the window of a Parisian patisserie.
So, there you have it! 15 delicious picnic recipes that are perfect for summer picnics or family day trips! No matter what your preferences are, there is sure to be a recipe on this list that will appeal to you! These recipes are quick and easy to make, and also delicious.
And even though this list contains our favorite 15 summer picnic recipes there are plenty more delicious options out there!
We hope you enjoyed these recipes and have a fun family picnic!
So which recipe will you try first?