15 of The Best Milkshake Recipes for Summer
By: Vickie | Updated: 15th June 2022
Each one of these delicious and creamy milkshake recipes are the perfect summer treat whether you need an after-dinner dessert or something to enjoy by the pool after a long day!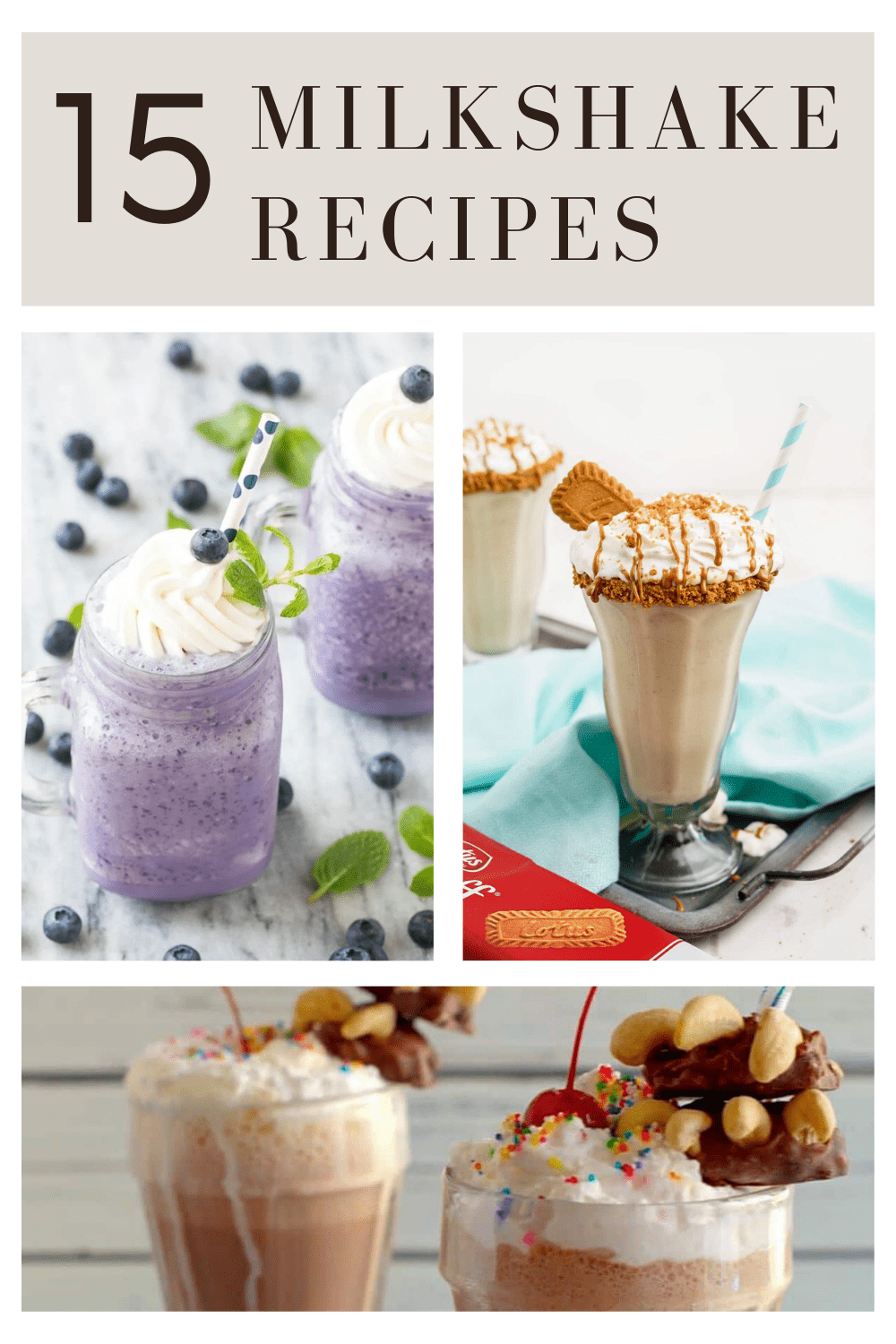 With milkshakes like lotus biscoff, creamy cookie peanut butter, cherry bourbon with espresso, key lime pie, triple berry and so many more, there is a recipe here that everyone will love, no matter what their favorite flavor is!
Our current favorite at the moment is this easy Nutella milkshake and with only 3 ingredients it's a quick treat on a hot summer's day.
Let's get on with discovering all these delicious milkshakes, shall we?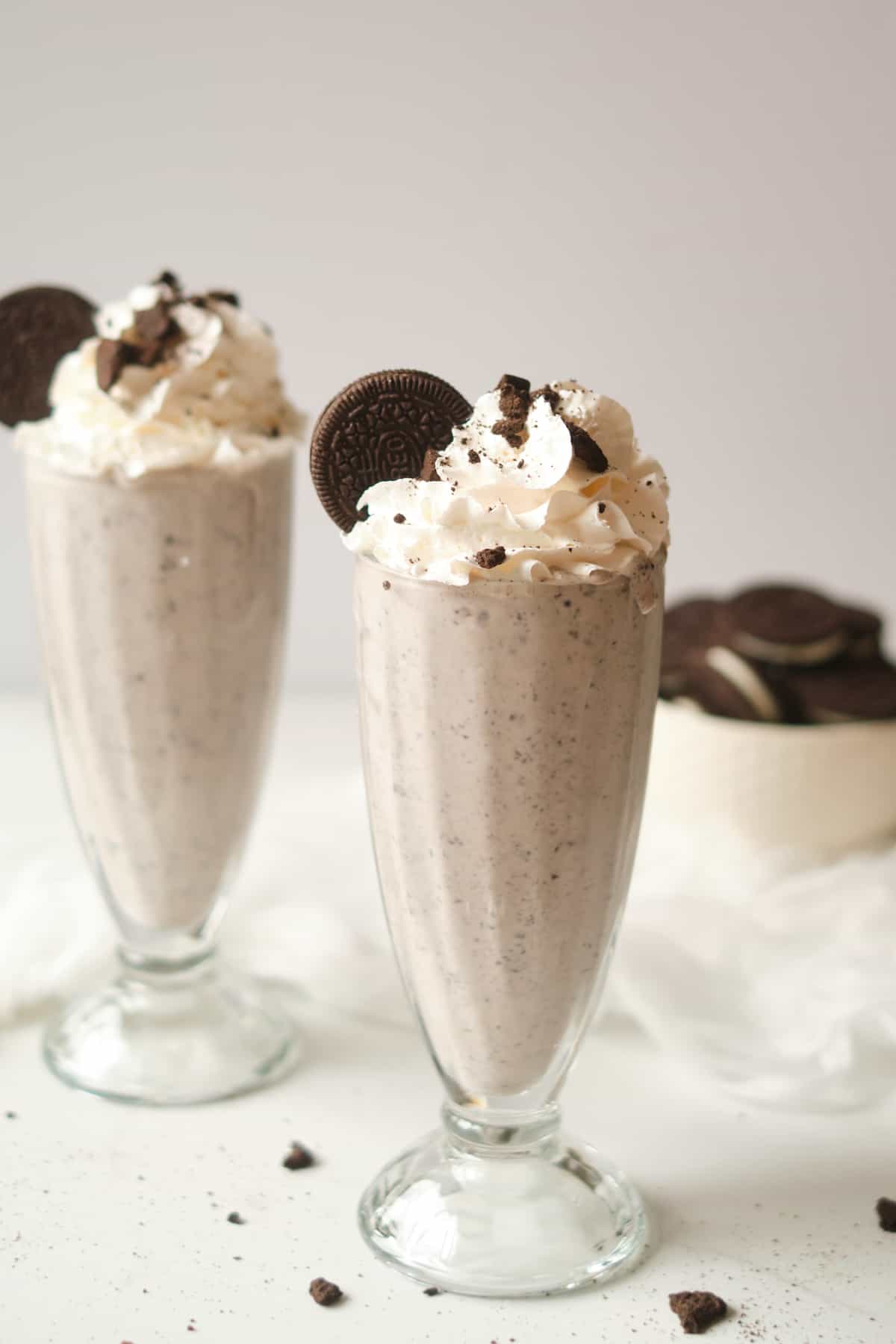 Love the combination of Oreo cookies and ice cream? Then a delicious and decadent Oreo milkshake is for you! This sweet treat by Recipes from a Pantry is perfect for celebrations, special occasions, or simply to cool you down on a hot summer day.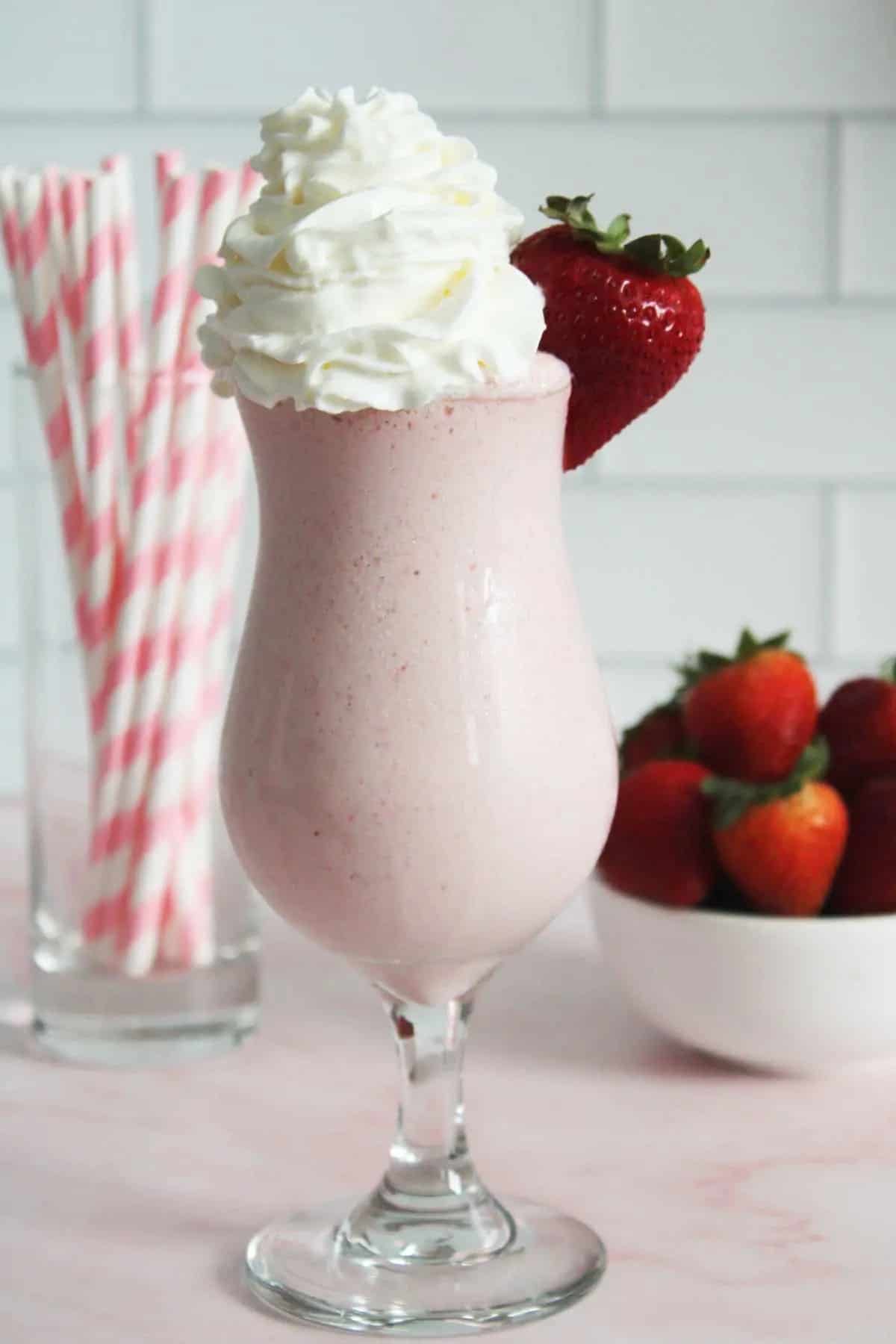 Enjoy a homemade strawberry milkshake with this recipe from The Six Figure Dish, made with strawberry ice cream and only a handful of ingredients, at any time.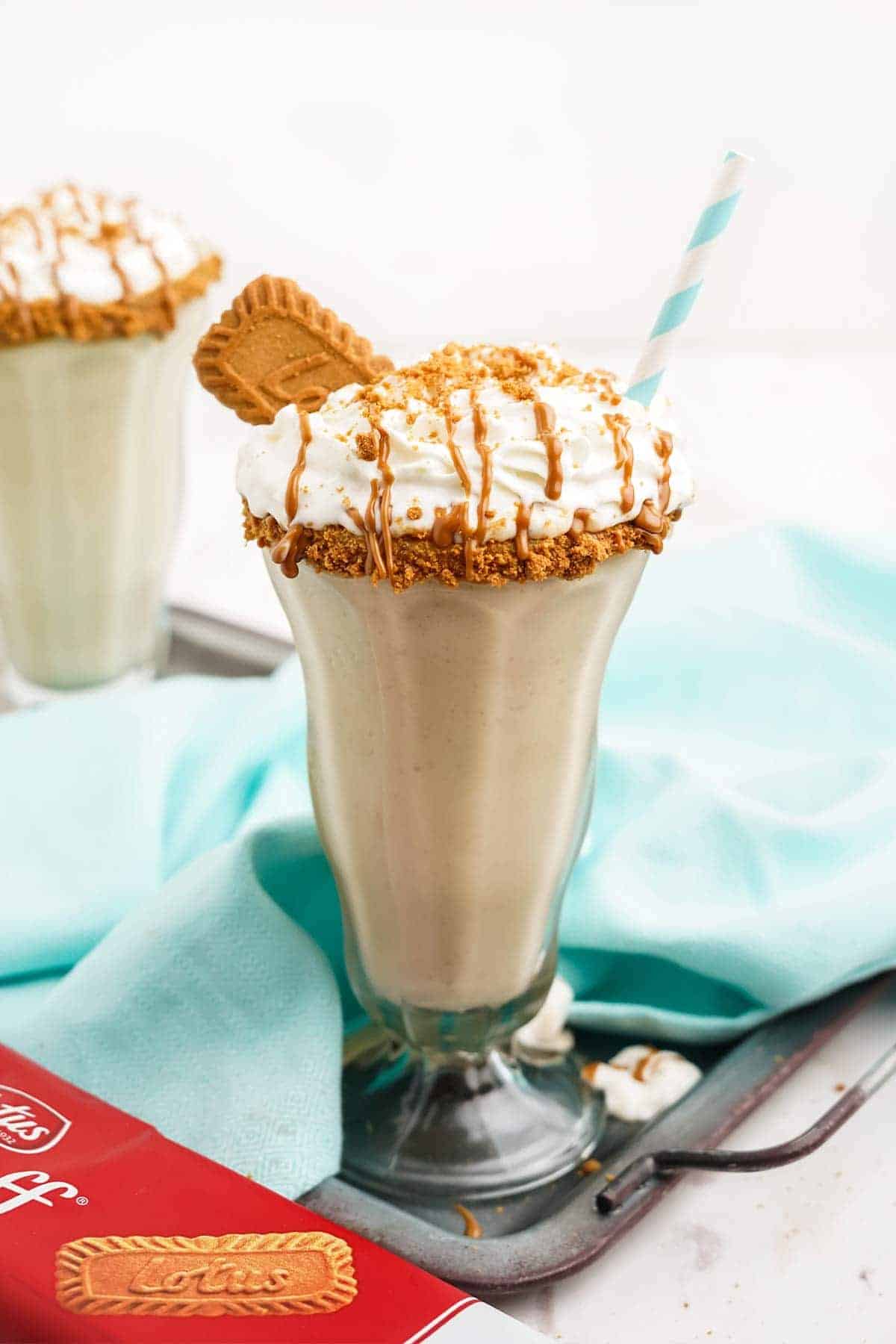 This quick and easy Lotus Biscoff milkshake by Fresh Coast Eats is made with 5 ingredients and is ready in just 5 minutes! This cookie butter milkshake is a perfectly simple and sweet treat when you want a light snack or easy dessert.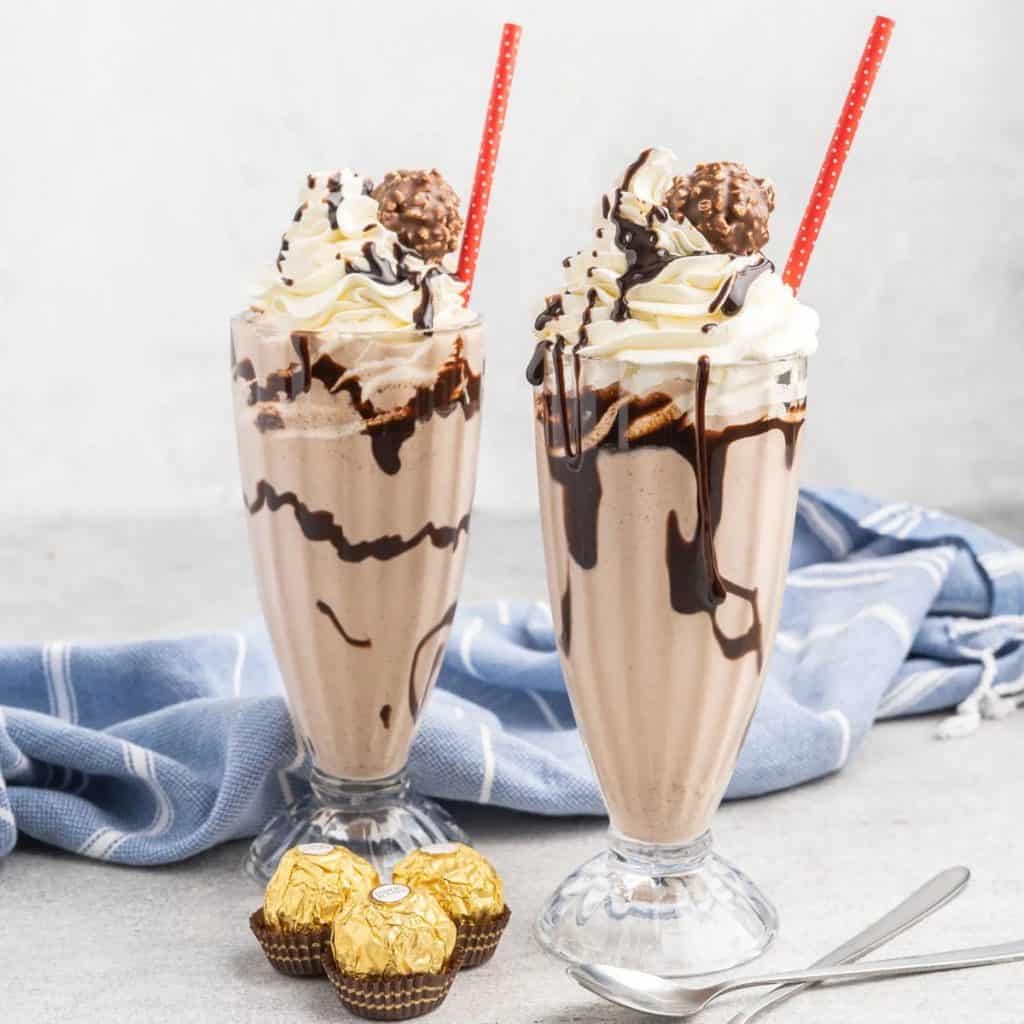 This Ferrero Rocher milkshake by Tastes of Homemade is a creamy shake with the subtle flavors of hazelnut and chocolate. This milkshake uses vanilla ice cream, Nutella spread, and Ferrero Rocher chocolates to make a decadent shake that is perfect for dessert or a snack.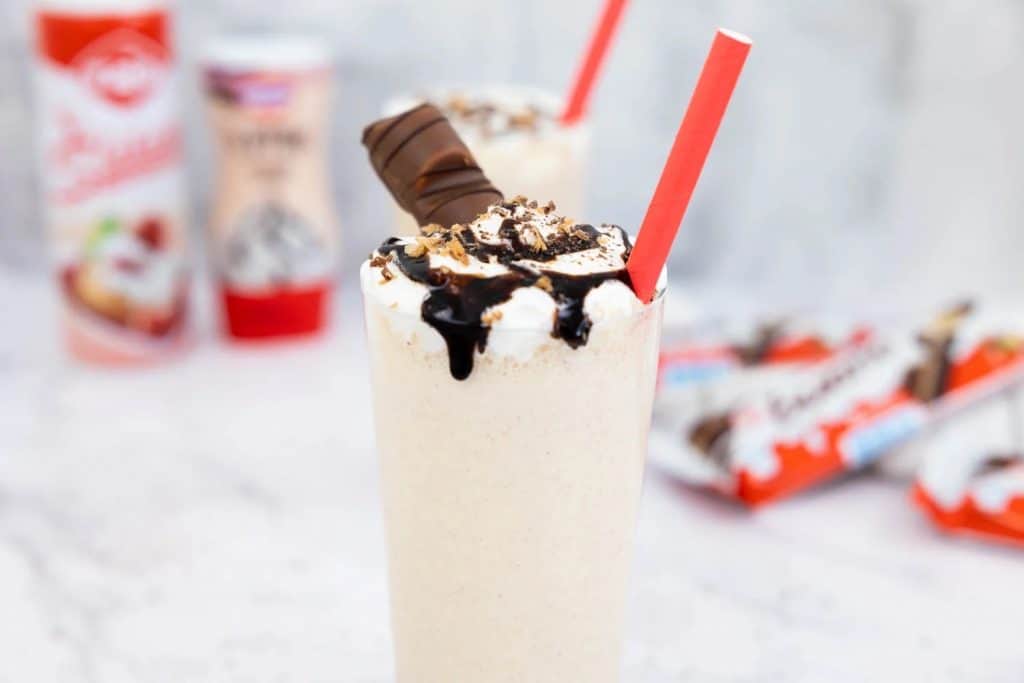 Making this Kinder Bueno milkshake from Jack Slobodian couldn't be easier! It takes 2 minutes to make and uses just 3-ingredients. It's a tasty sweet treat that is super refreshing when the weather is hot.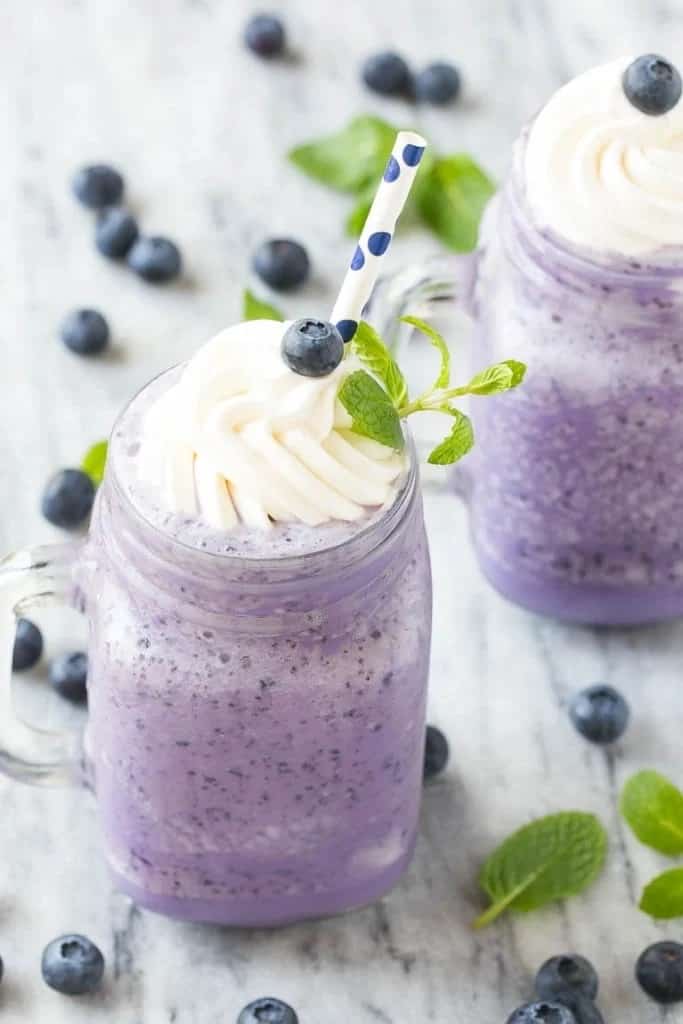 This recipe for a blueberry milkshake by Dinner at the Zoo is a cool treat that's on the lighter side – this milkshake has 70% fewer calories than the original version!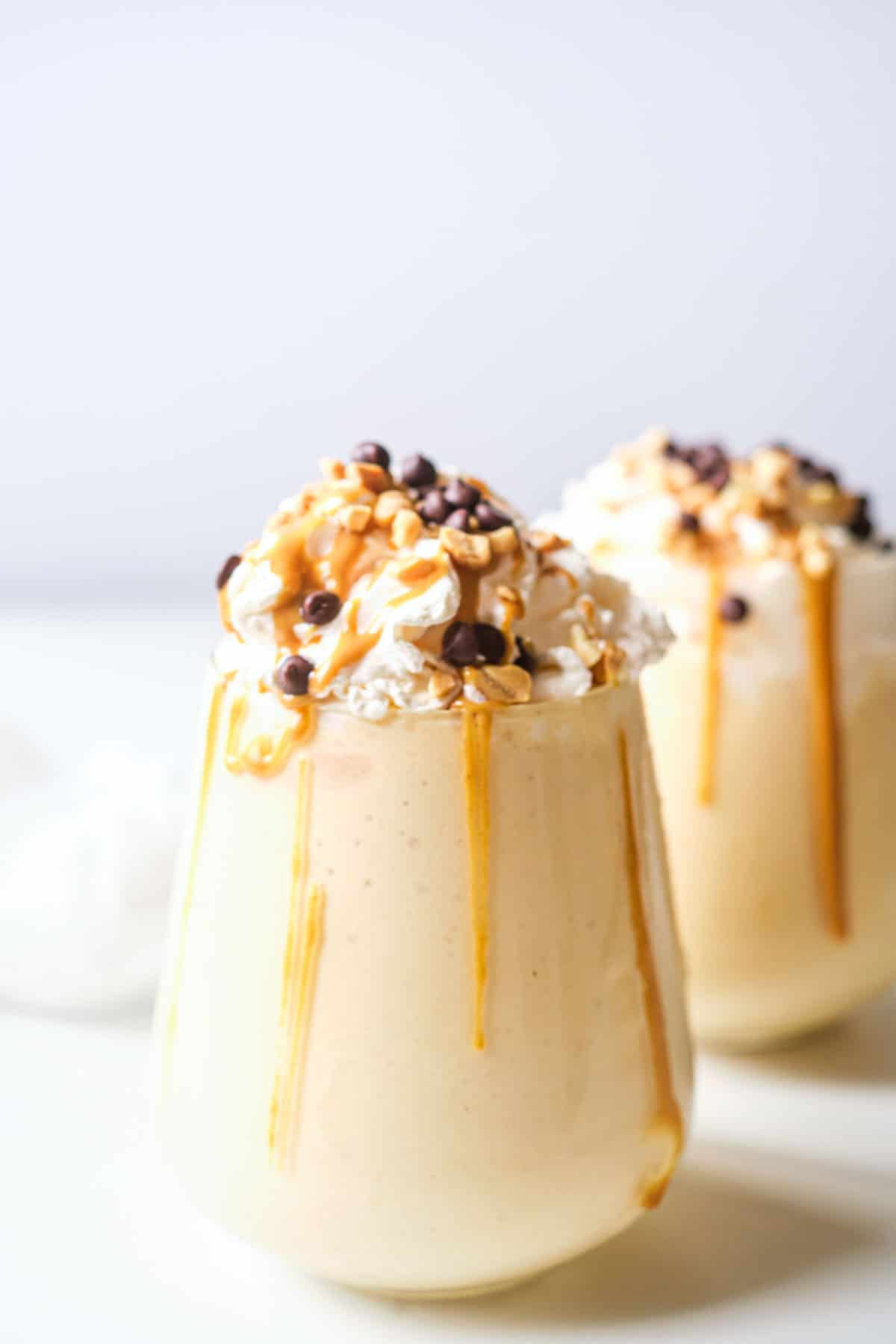 This Cookie and Peanut Butter Milkshake by Recipes from a Pantry is creamy, luxurious, easy to make with a few everyday ingredients, and super family friendly too.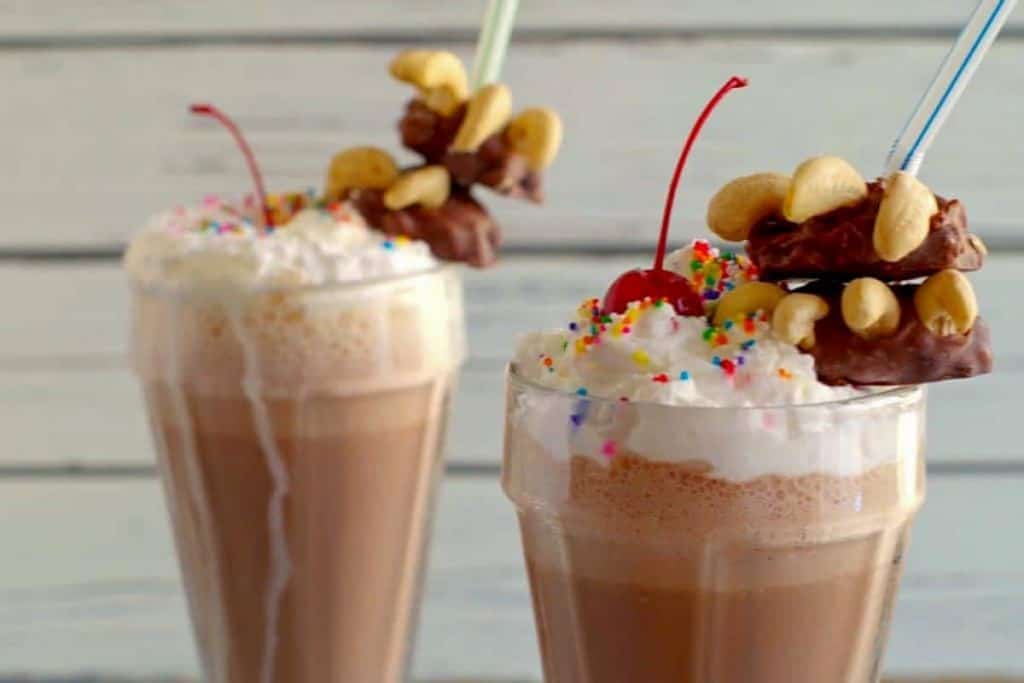 An ode to the legendary Bear Claw chocolate, this fancy milkshake by Food Meanderings is made with the same glorious trio of flavors – cashew, chocolate, and caramel!
Creamy delicious Cherry Bourbon Milkshake from The Forked Spoon with bold espresso, chocolate syrup, and whipped cream. Enjoy this luscious dessert cocktail all year-round and always with an extra cherry on top.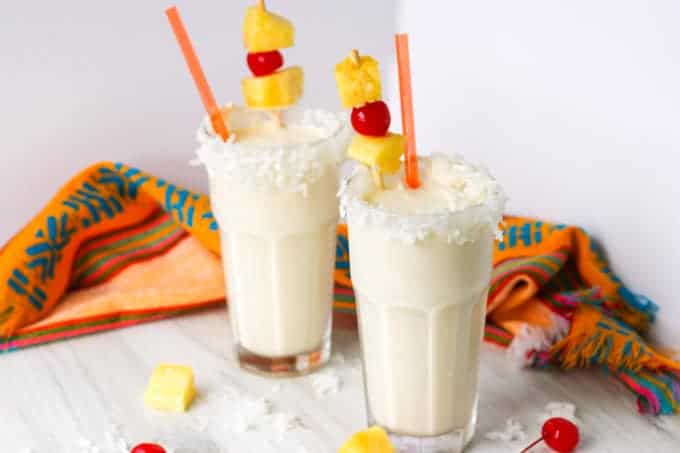 Transport yourself to the tropics with every sip of these Pina Colada Milkshakes by 365 Days of Baking & more with pineapple, cream of coconut, rum, and of course, vanilla ice cream. You can even make them virgin, substituting the rum with some milk and it will be just as delicious!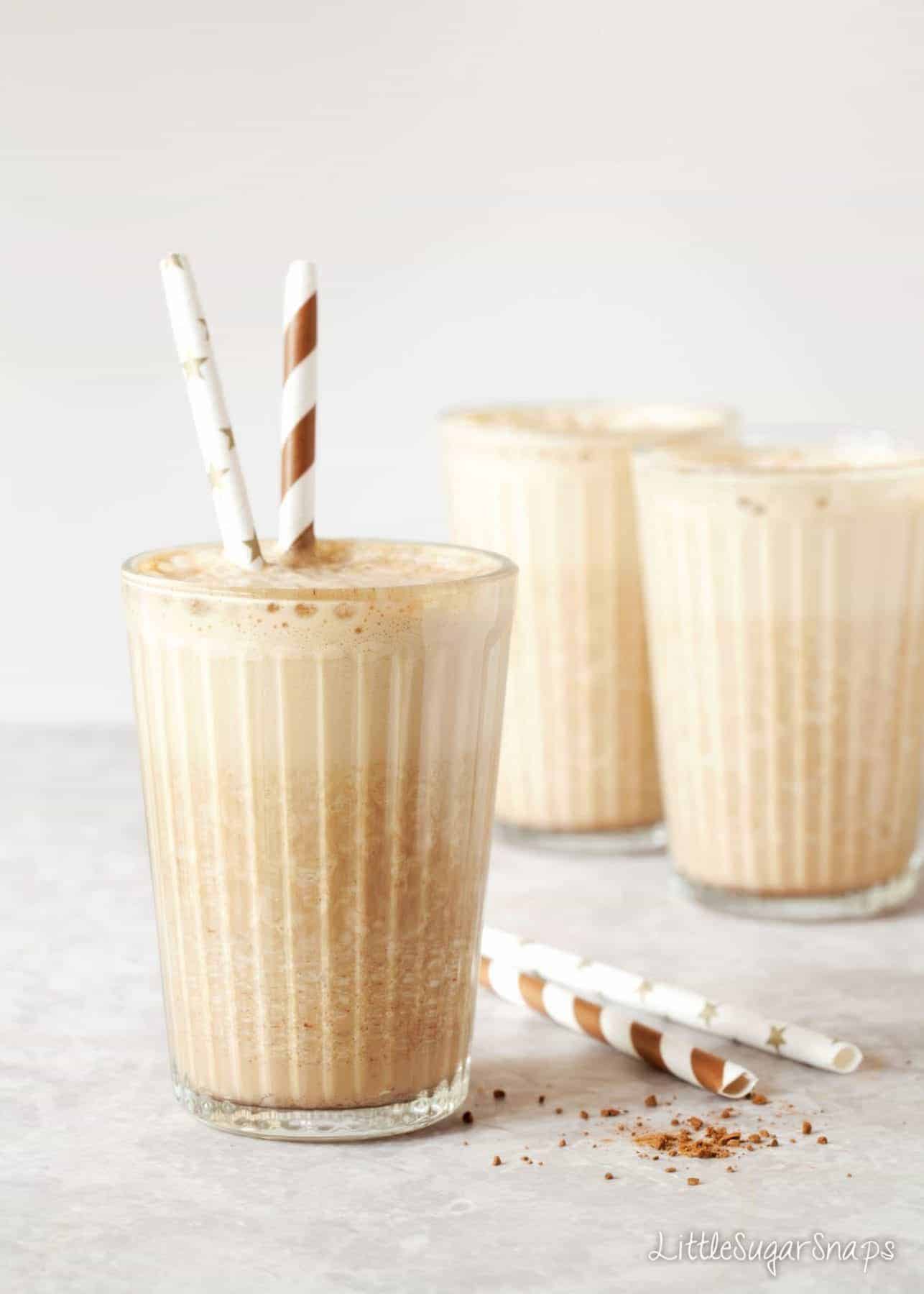 Thick & creamy this easy coffee milkshake recipe by Little Sugar Snaps makes a luxurious drink. Sweetened with dates, it's amazingly tasty, remarkably healthy, and hard to resist.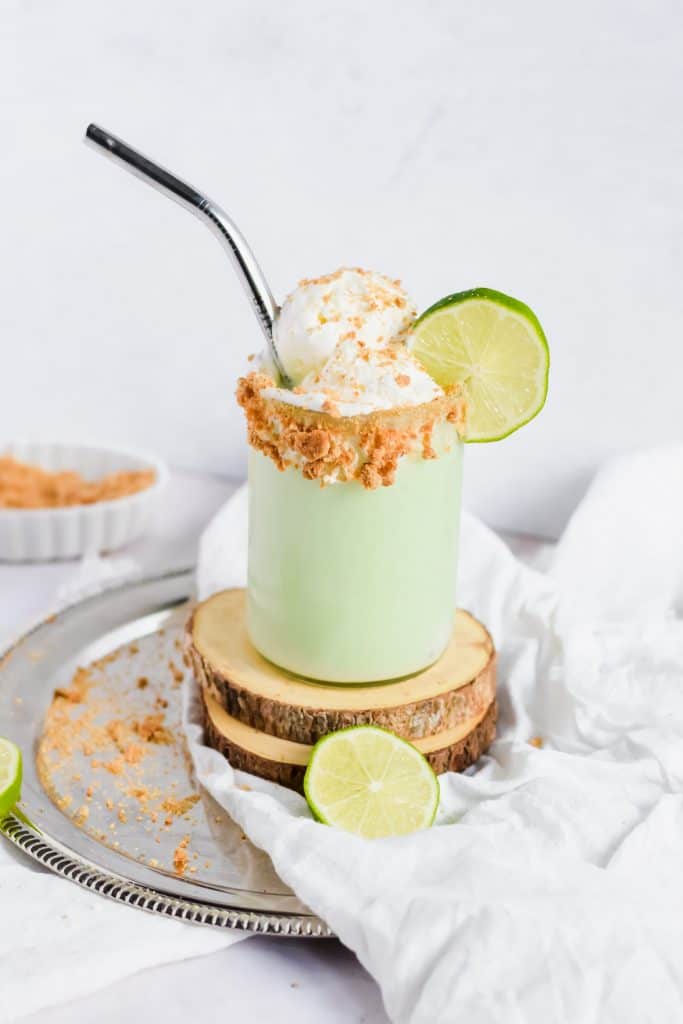 This Key Lime Pie Milkshake by A Paige of Positivity is a lighter take on the classic dessert and one you can enjoy on the go! It's refreshingly cold and creamy, sweet, and macro-friendly.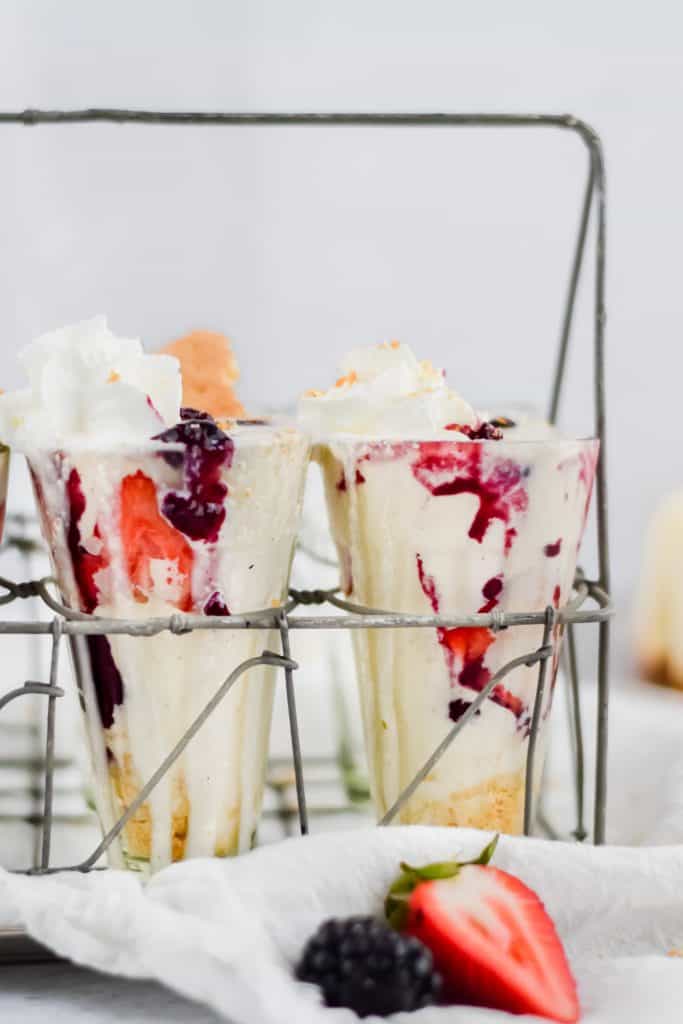 This indulgent Triple Berry Cheesecake Milkshake from A Paige of Positivity is sweet, creamy, and a fun way to elevate vanilla ice cream. Made with cold ice cream, delicious strawberries, blackberries, blueberries, and a slice of creamy cheesecake.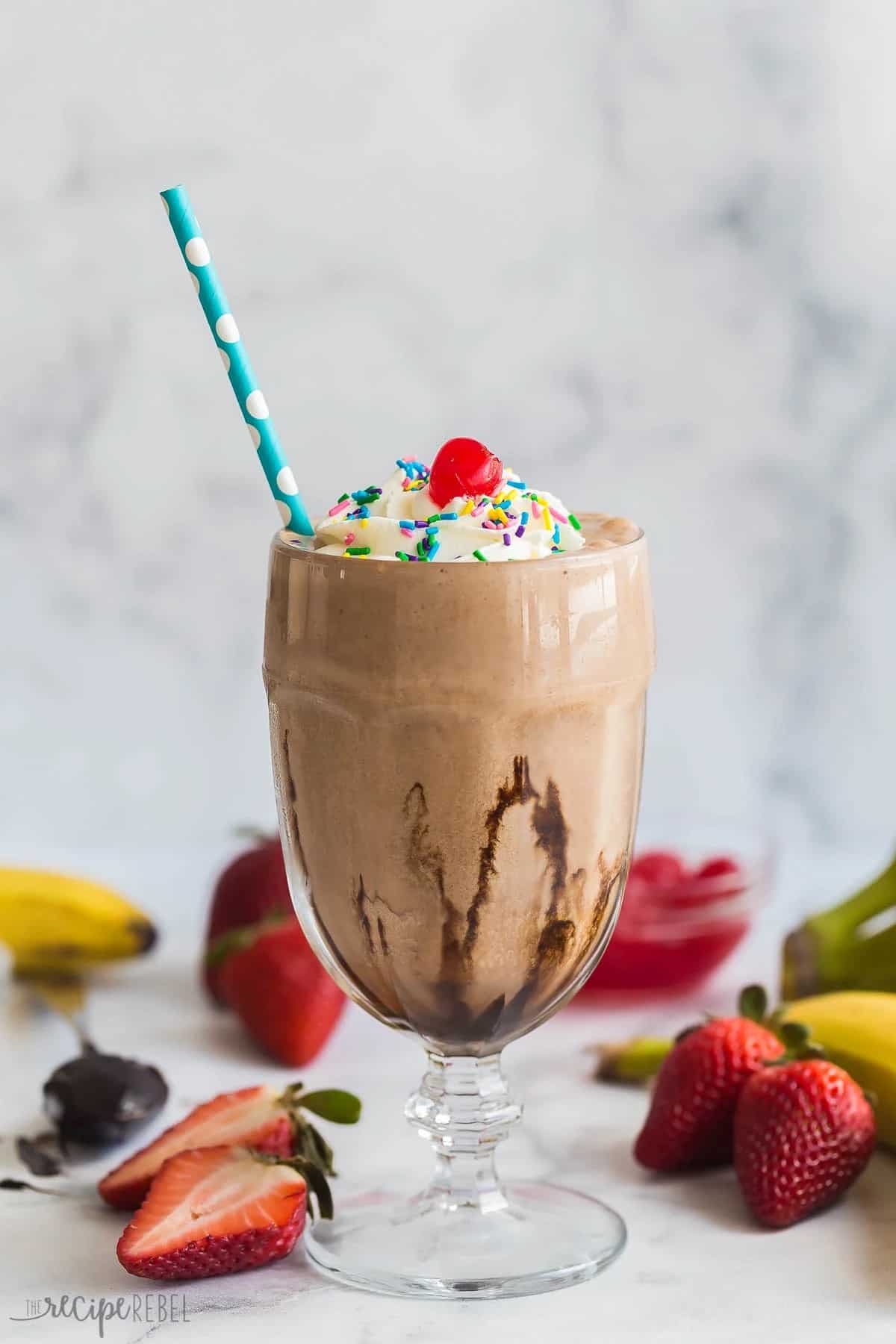 This Chocolate Milkshake recipe by The Recipe Rebel is rich and creamy! Made with just 3 ingredients and including lots of different variations!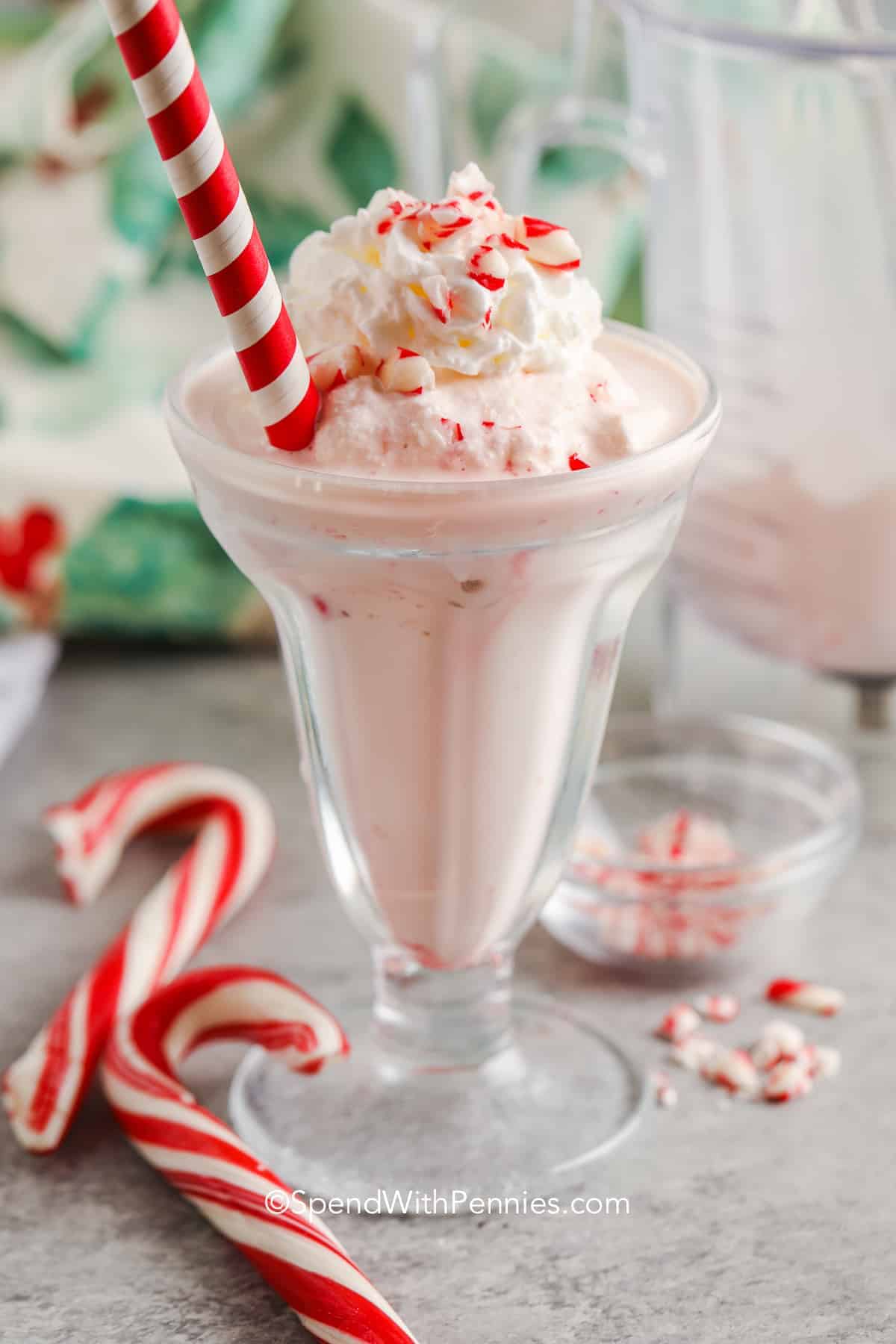 A peppermint milkshake is a quick, cool and creamy dessert in a glass. This simple treat by Spend With Pennies takes just minutes to prepare and is deliciously decadent.