15 Easy Summer Desserts For When it's Too Hot
This post and its photos may contain affiliate links. As an Amazon associate, I earn from qualifying purchases.
Let's be honest. No one wants to spend a beautiful summer day stuck in the house, baking with a hot oven on when it is already hot enough outside.
However, these easy summer dessert recipes make it quick and simple to get dessert out of the way so you can get back outside!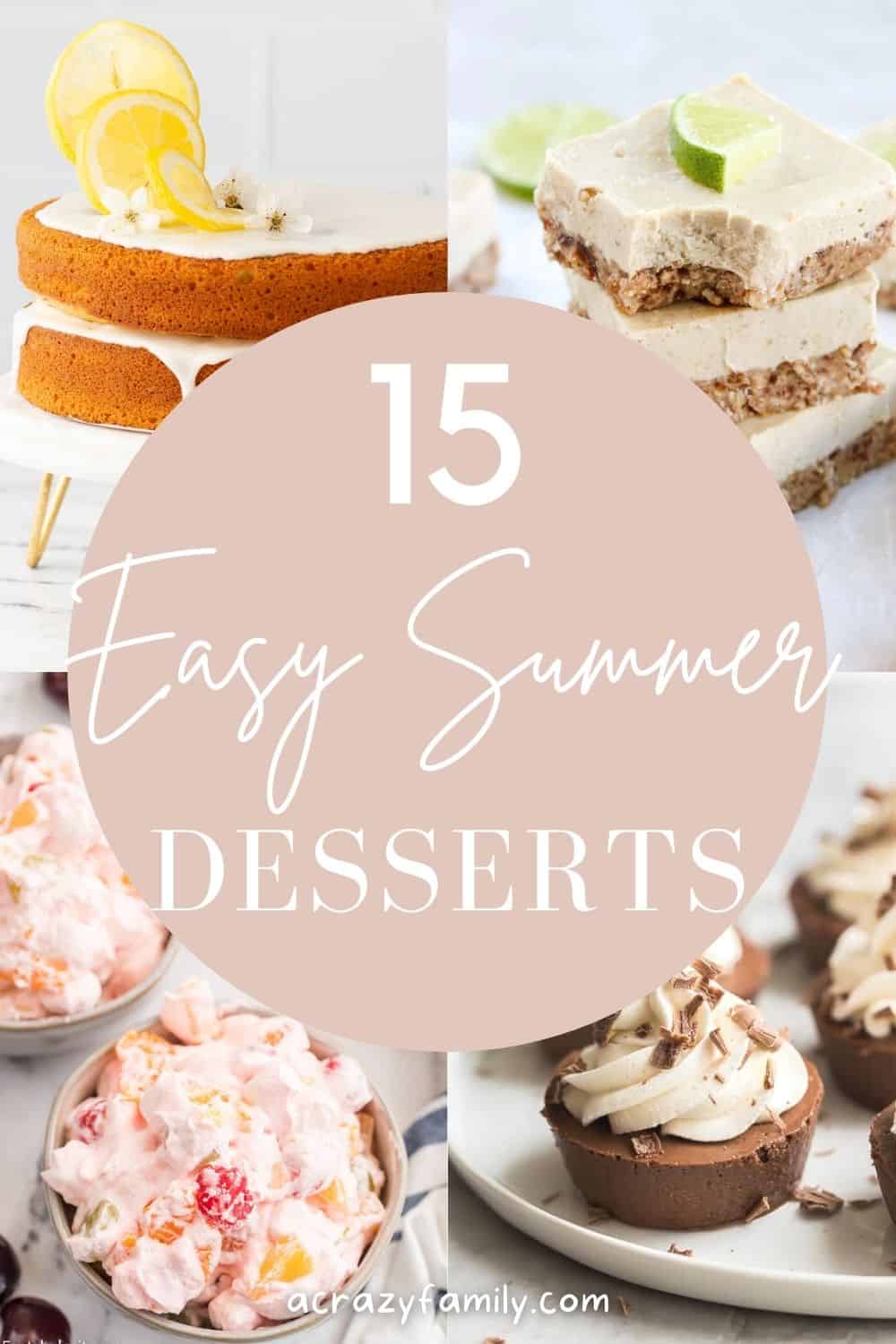 Easy Summer Dessert Recipes
Browse these 15 delicious summer desserts, and make sure you pin your favorites. You'll be all set with an easy dessert perfect for the summer season!
Plus, with a few no-bake desserts included, you can still enjoy a sweet treat on the hottest days of the summer!
There are even a few dairy-free, gluten-free, and vegan dessert recipes to work with whatever diet you follow.
If you're after more yummy summer desserts, then you may like these Easy Ice Cream Cakes, Cool Summer Snacks, or even Healthy Homemade Yogurt Popsicles.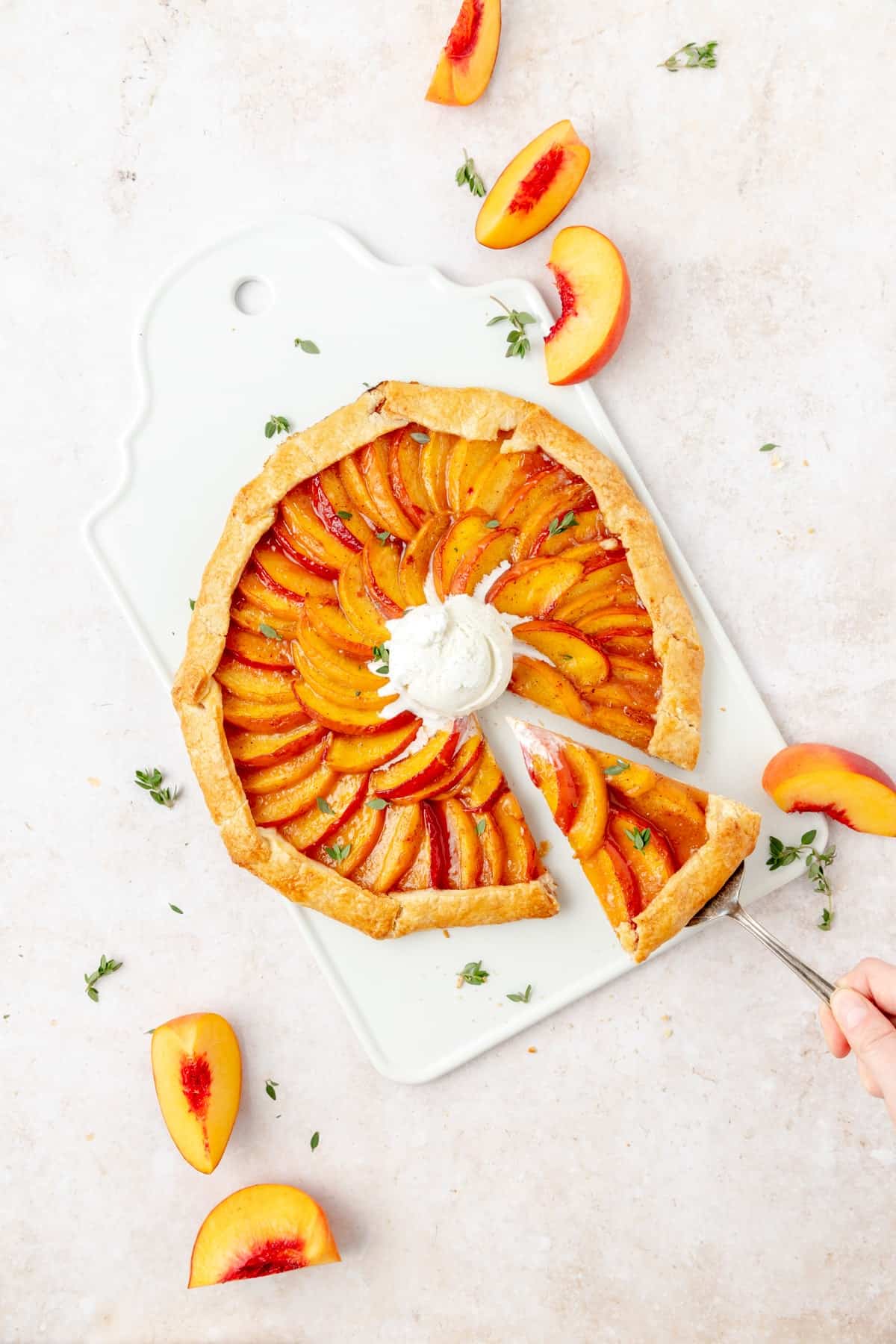 This rustic peach galette from Barley & Sage is super easy to make and only requires a few simple ingredients! The perfect light, summer treat!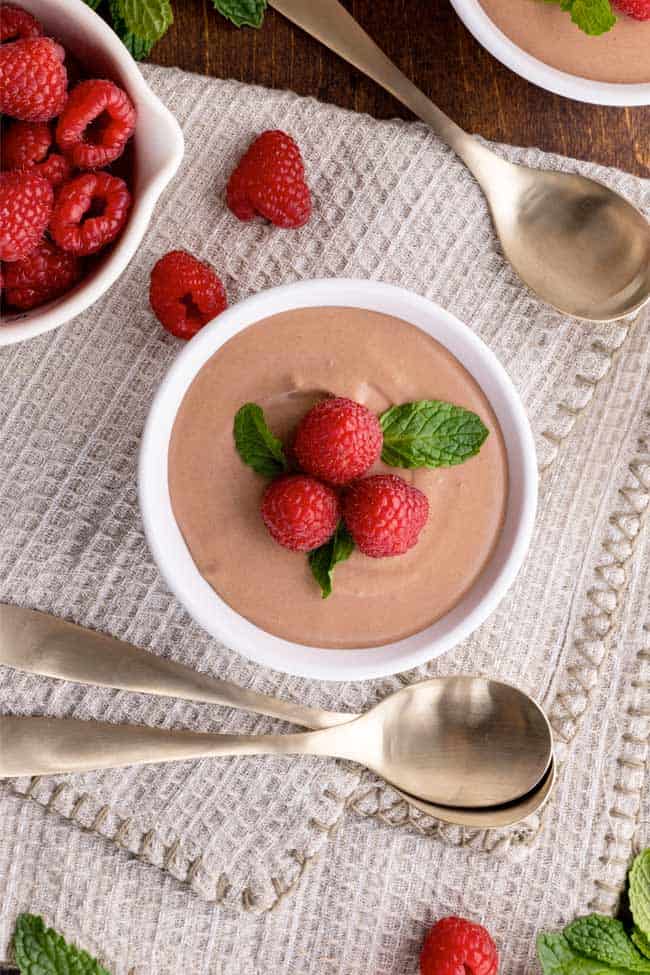 This raspberry chocolate mousse from Mighty Mrs is so easy to whip up. No eggs are needed. Served chilled and topped with fresh raspberries for a perfect summer dessert.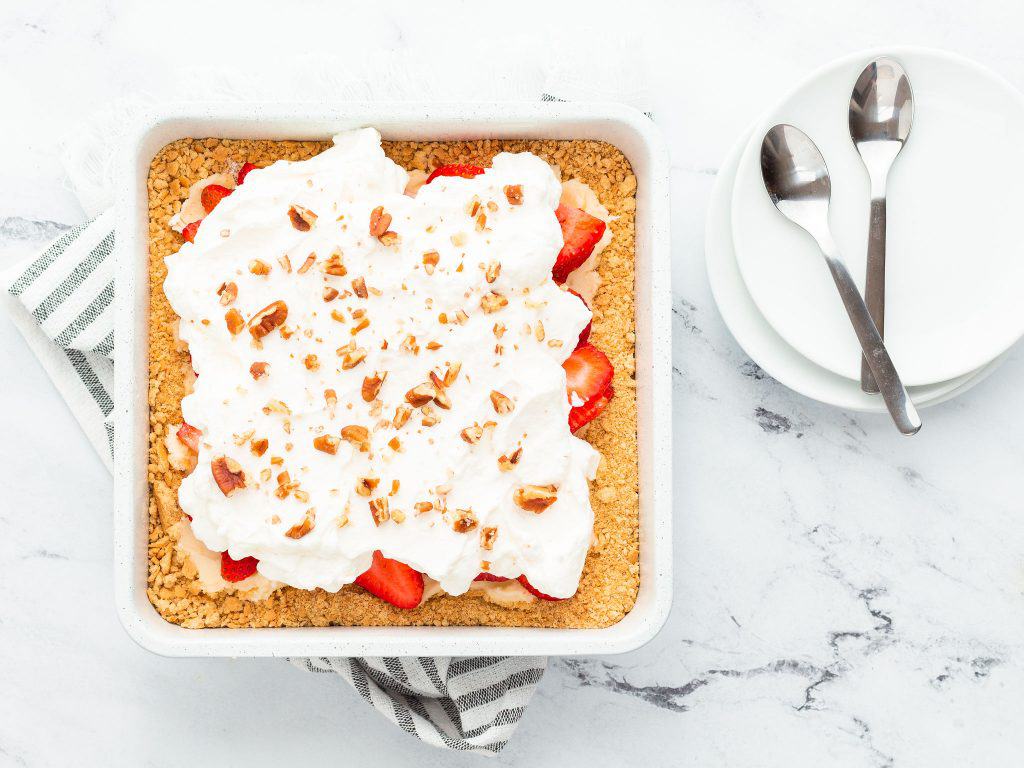 Creamy and sweet No Bake Strawberry Dessert is a refreshing and cool summer treat that will leave everyone asking for more. With crunchy graham cracker crumbs, fresh and juicy strawberries, and a light whipped cream, this dessert by Cinnamon & Sage Co is simply irresistible.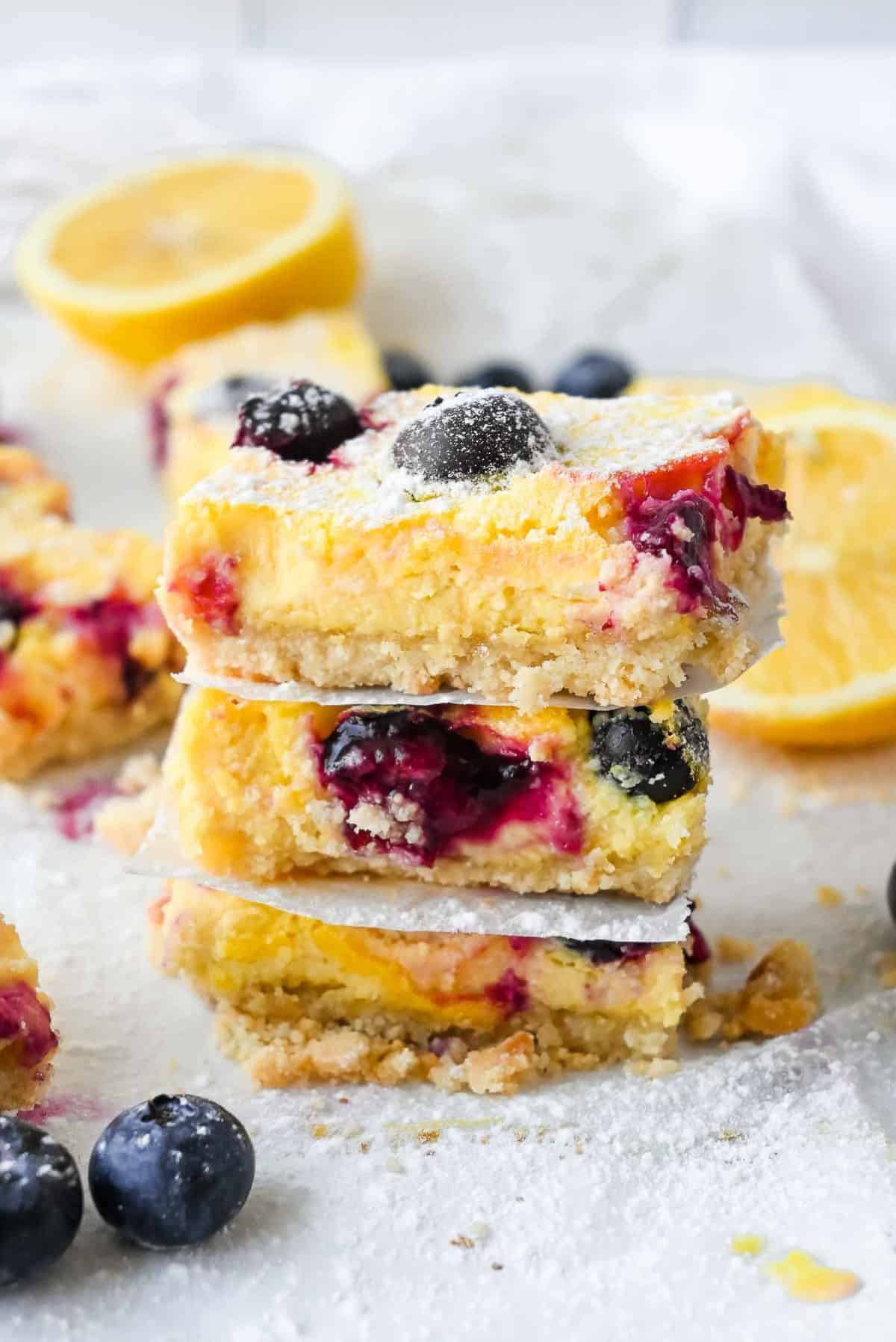 Keto blueberry lemon bars are easy to make, low-carb, dairy-free, gluten-free, grain-free, and sugar-free! This recipe by Momma Fit Lyndsey takes classic lemon bars and makes them low-carb friendly and adds in delicious fresh blueberries! Baked in just 35 minutes!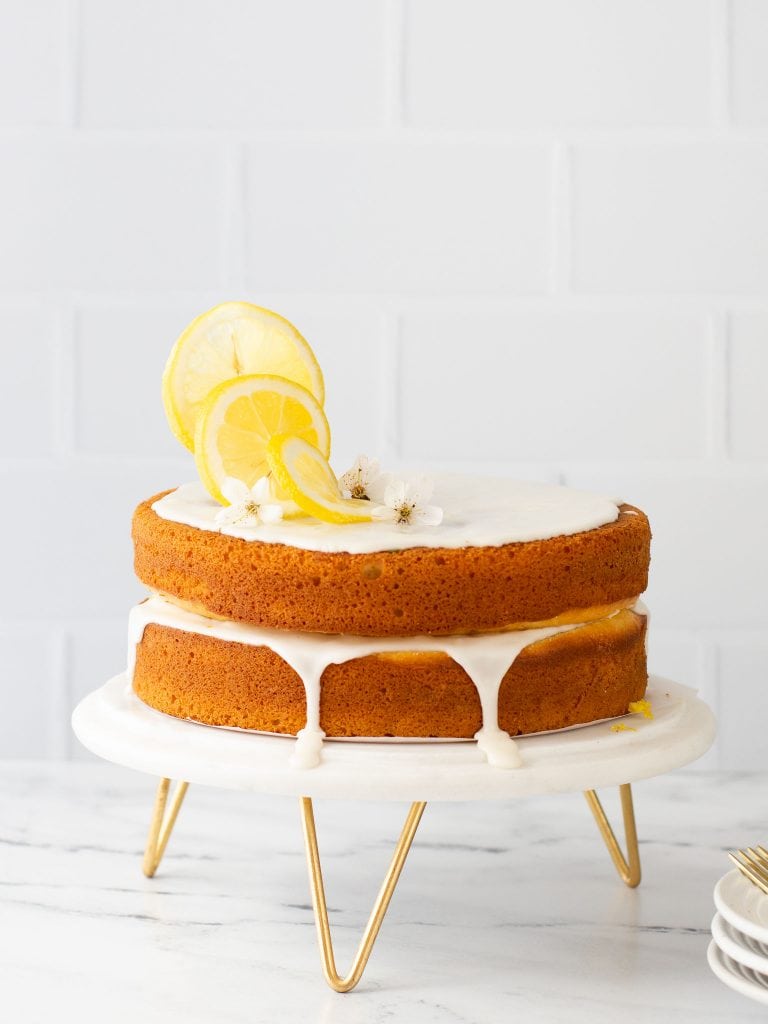 This fluffy and scrumptious Lemon Dream Cake from Cinnamon & Sage Co is exactly what dessert dreams are made of! With a delicious icing drizzled over the top, there is the perfect amount of sweetness to balance the zesty lemon.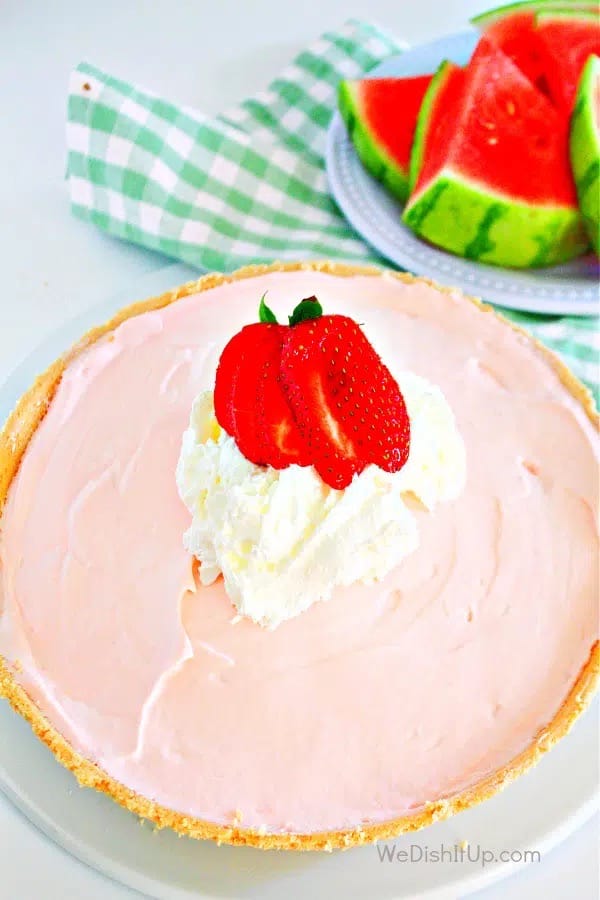 This Easy to Make Watermelon Kool-Aid Pie from We Dish It Up is so delicious. Extra easy to whip up with just a pack of unsweetened watermelon Kool-Aid, sweetened condensed milk, and cool whip.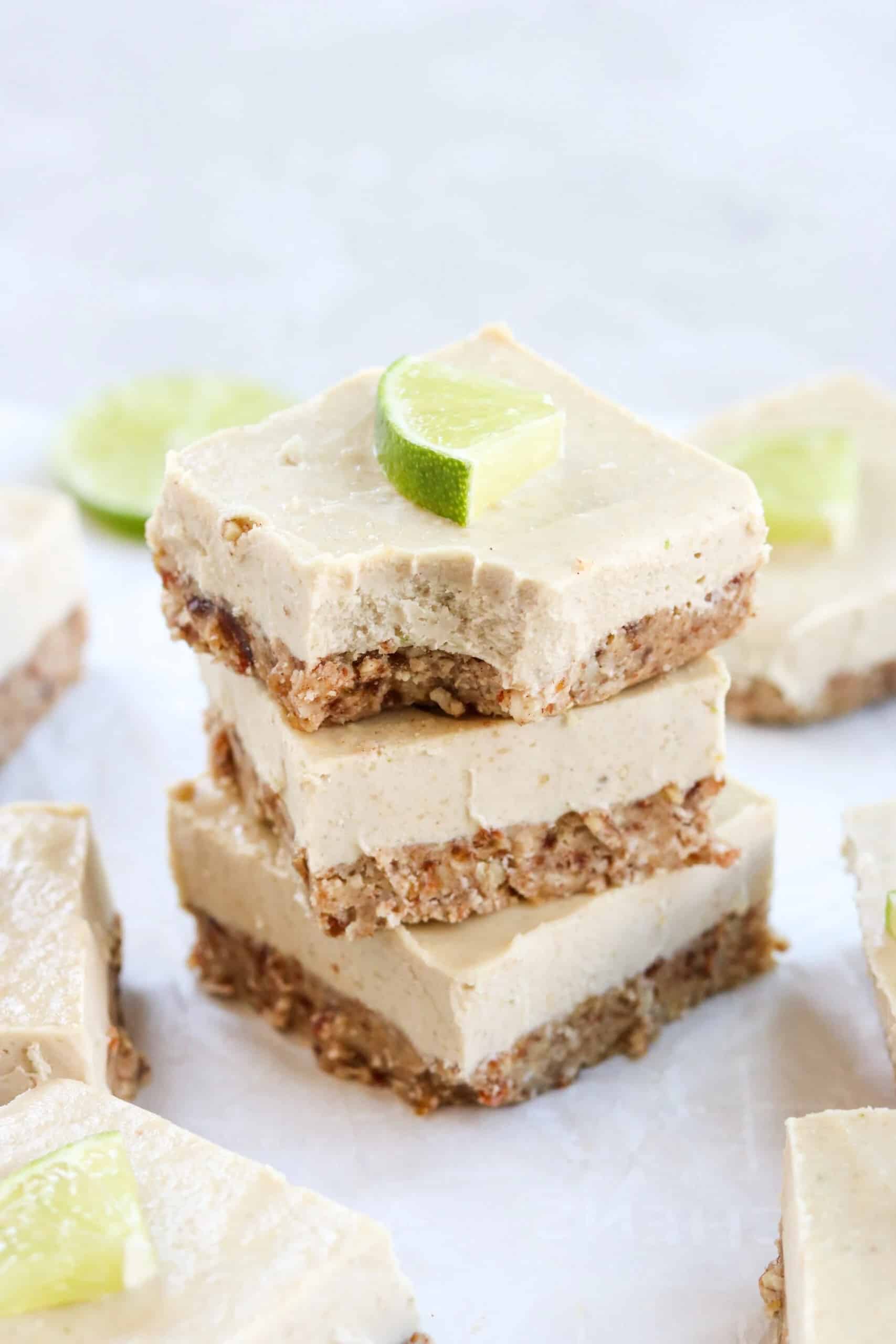 These dairy-free key lime pie bars from Mary's Whole Life are a delicious springtime recipe! They have all of the flavors of traditional key lime pie cheesecake without all the gluten or dairy! Complete with a vegan, gluten-free pie crust, these no-bake cheesecake bites are the perfect treat!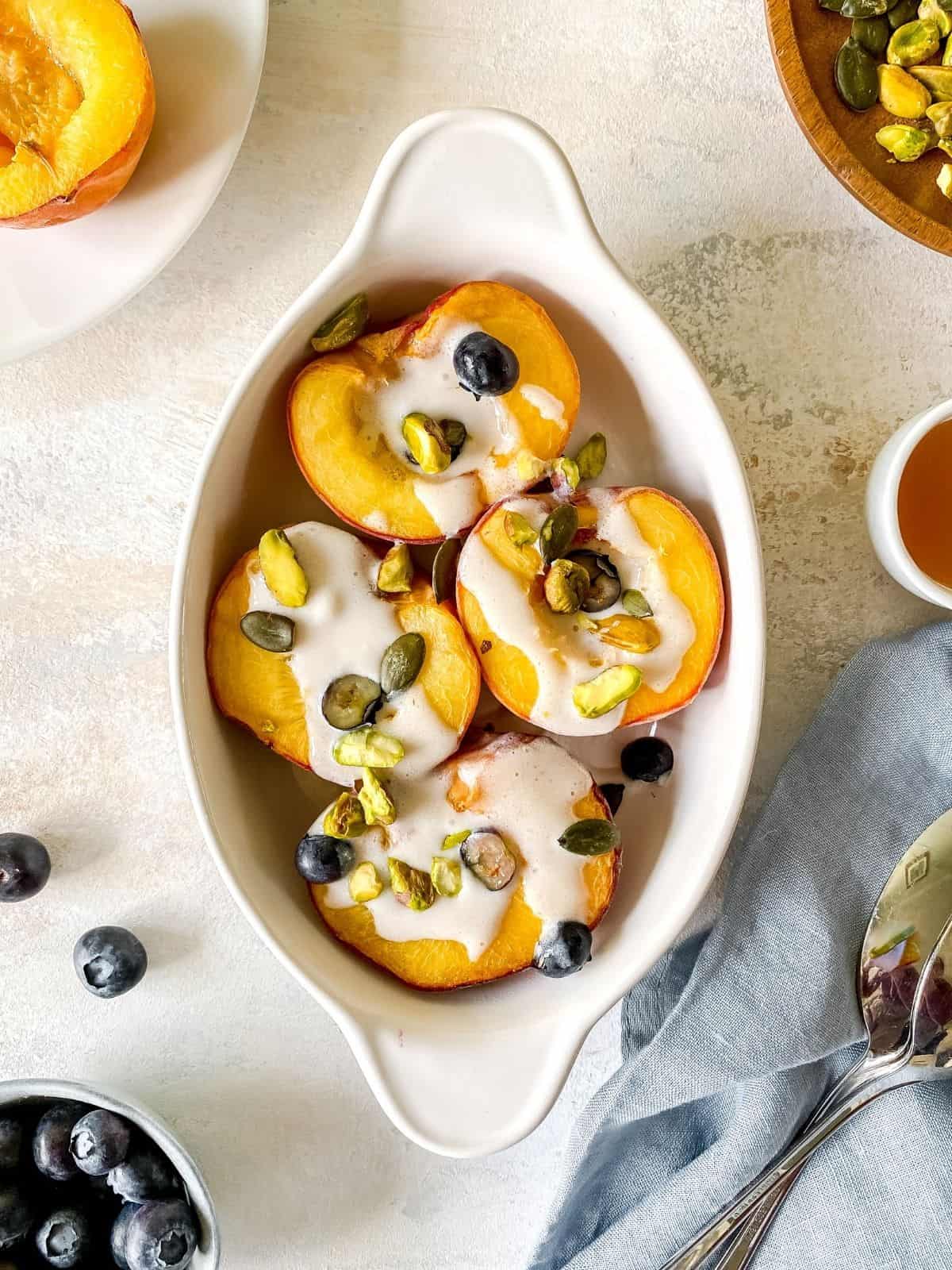 These grilled peaches with coconut cream from Through The Fibro Fog are a fun dessert for all the family and are so quick and easy to make. Light, juicy, and perfect for summer!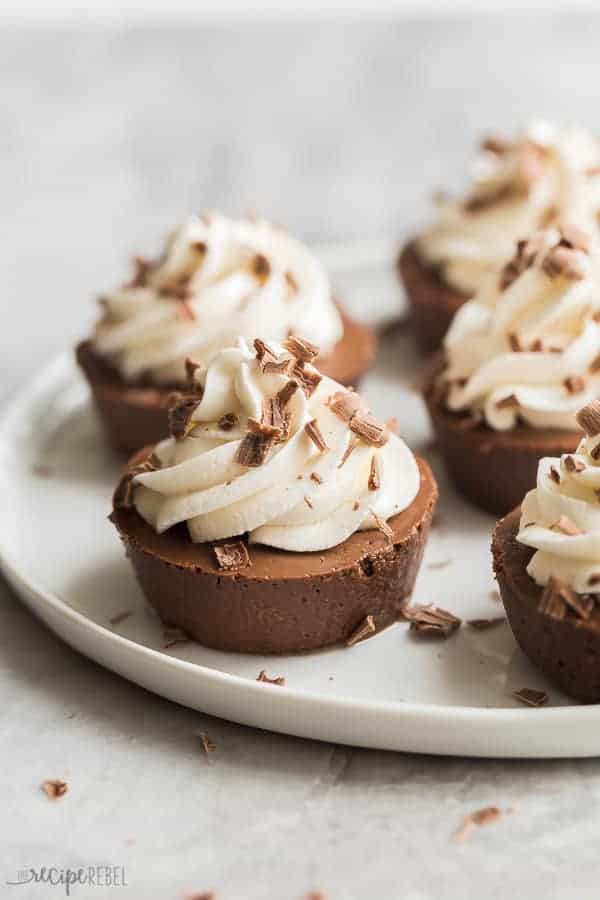 These light Chocolate Cheesecakes by The Recipe Rebel are made with cottage cheese instead of cream cheese, so they are lower in fat and high in protein! Smooth and rich and fudgy!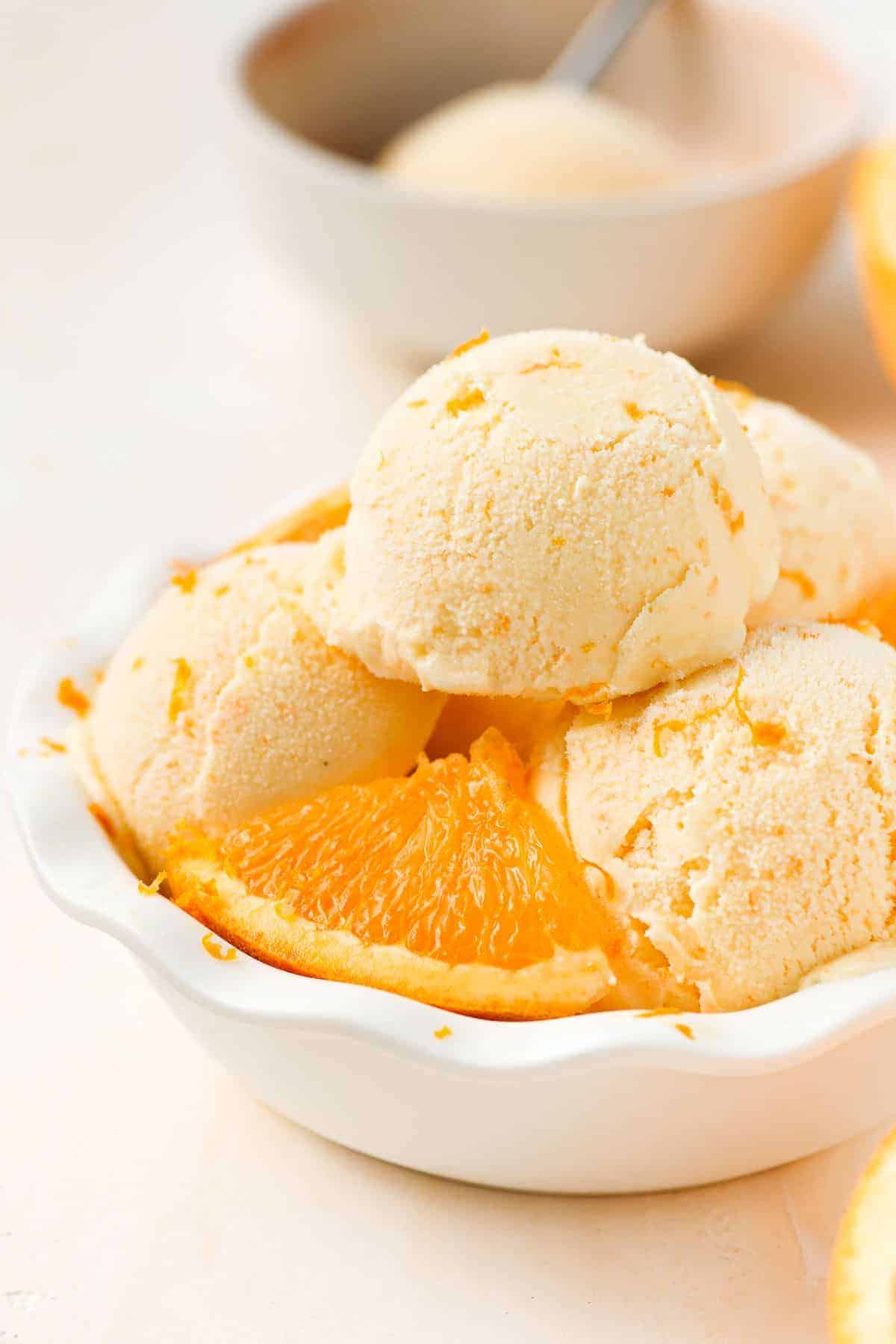 No-Churn Orange Ice Cream is easy, creamy, and so delicious! Containing just three ingredients, this simple-to-prepare recipe from It's Not Complicated will have you enjoying tangy, smooth ice cream with minimum preparation time.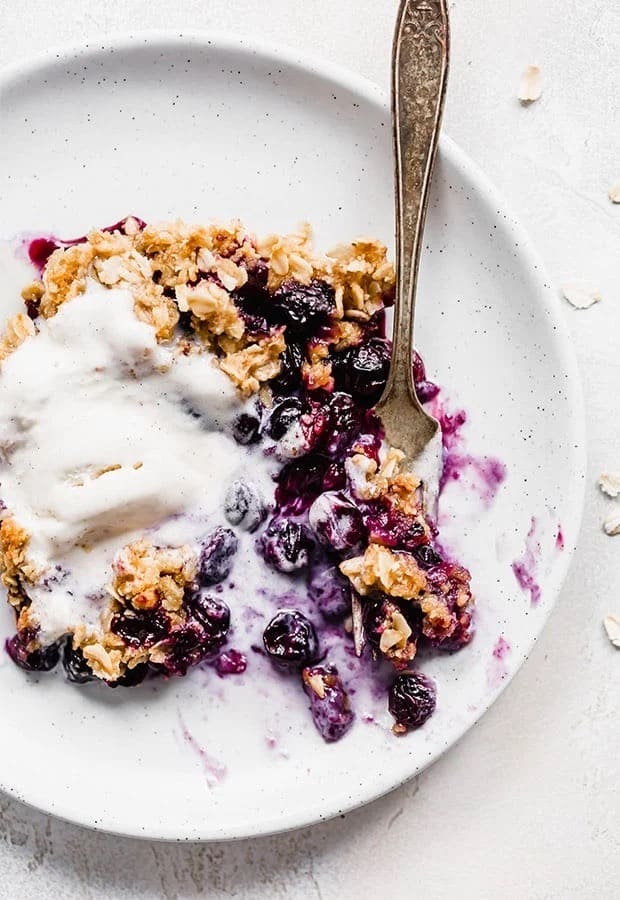 This easy blueberry crisp by Salt & Baker features juicy blueberries topped with sweet, golden oatmeal crumble. And I highly suggest you serve it with a large scoop of homemade vanilla ice cream!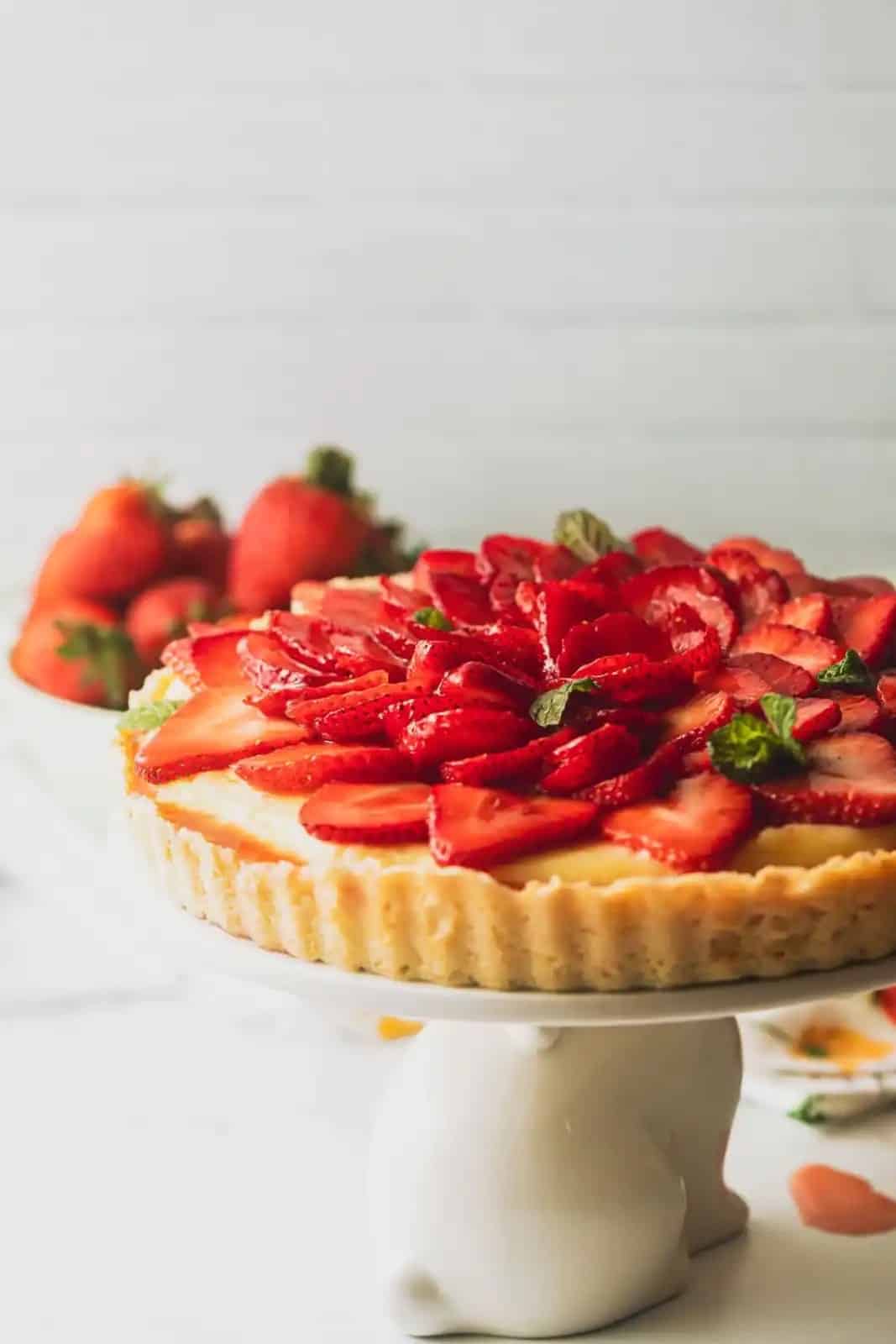 With a simple buttery shortbread cookie crust and an easy, creamy vanilla pastry cream custard filling, this strawberry custard tart by Sweet Tea + Thyme is the perfect dessert for any occasion.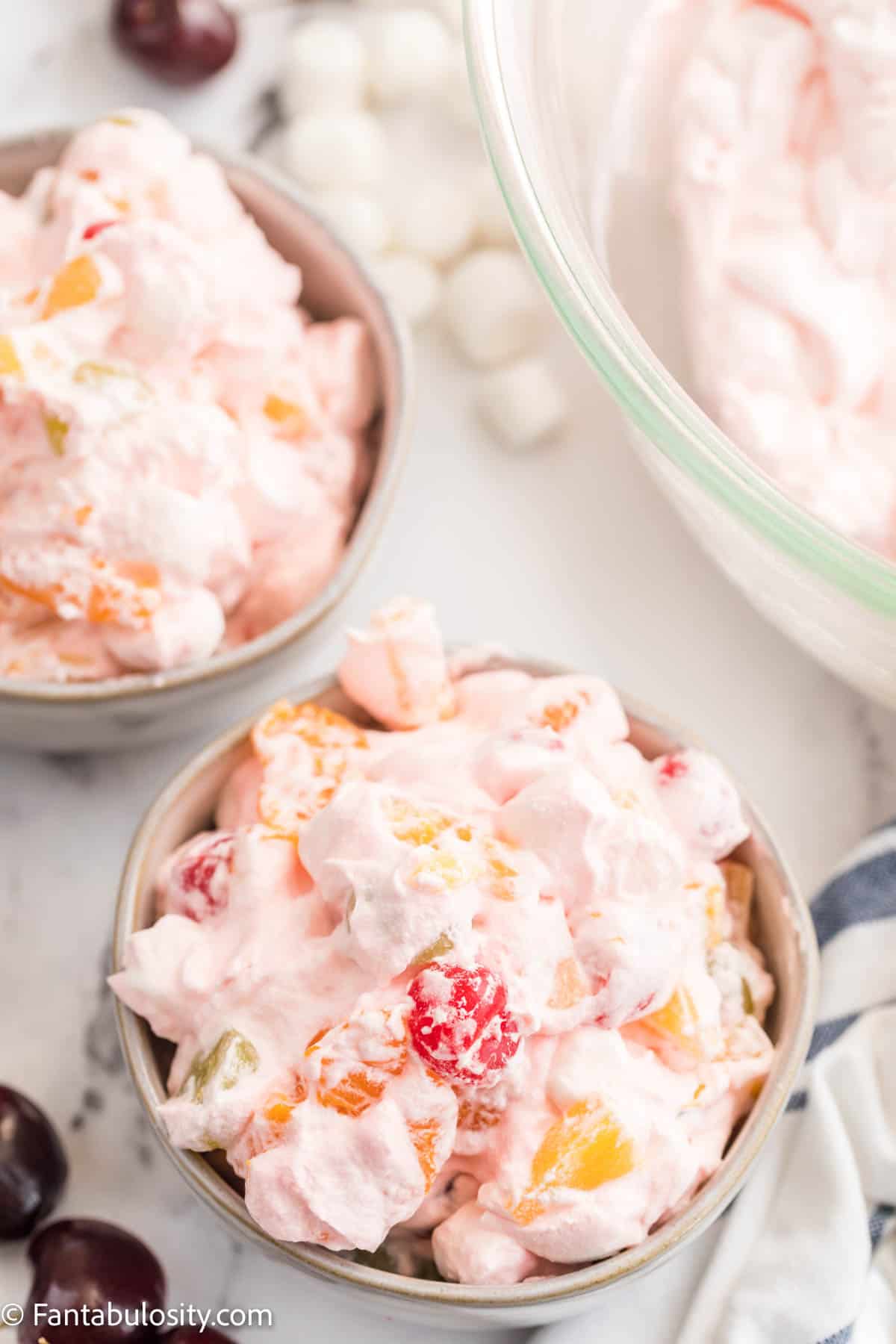 Cool whip fruit salad by Fantabulosity is a classic dessert for a reason – it's delicious! It's light, refreshing, and the perfect treat for summer.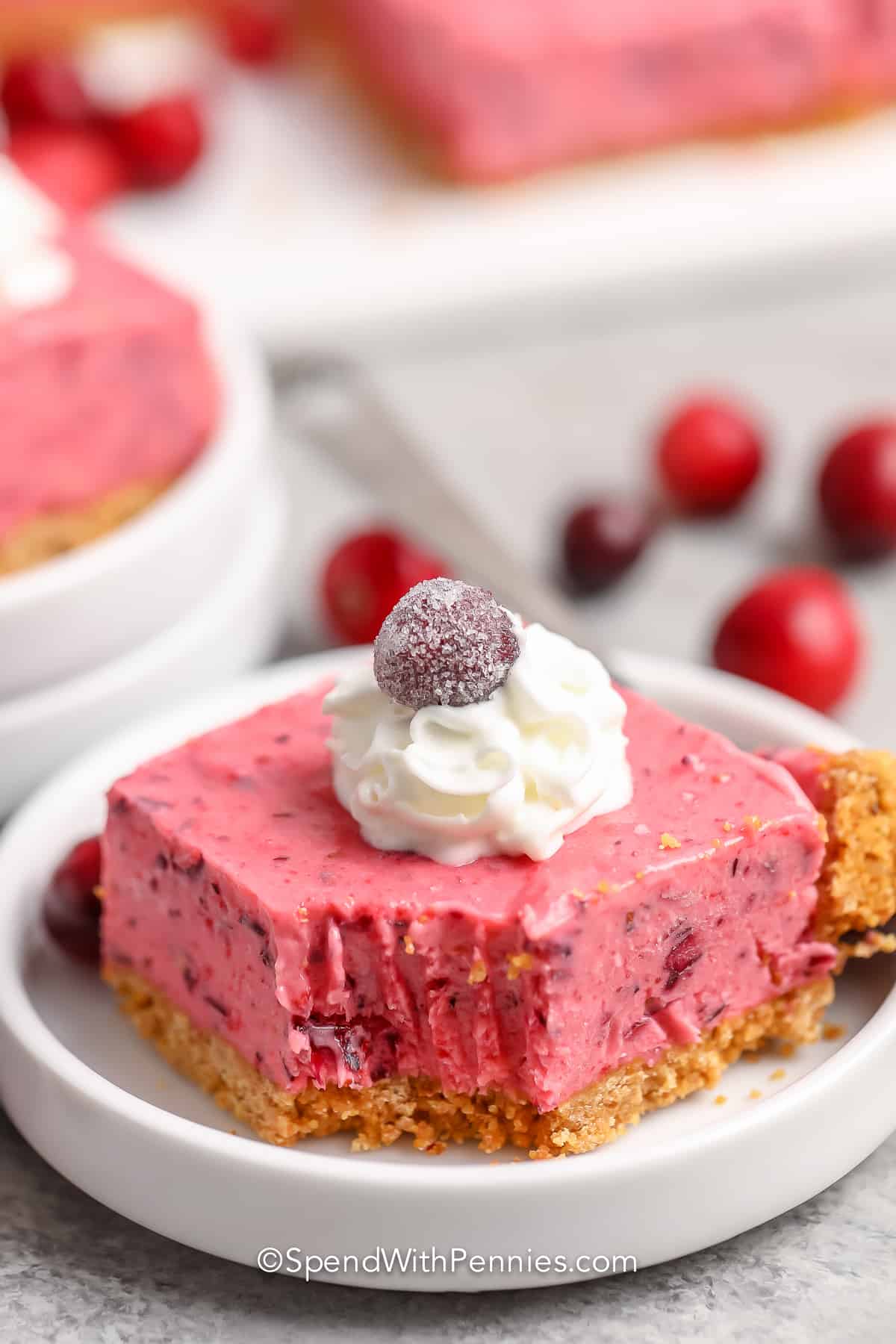 Sweet, tart, and deliciously creamy, these cranberry bars from Spend With Pennies have fresh cranberries and cream cheese in a rich filling. They're spread over a buttery graham cracker crust and frozen before serving.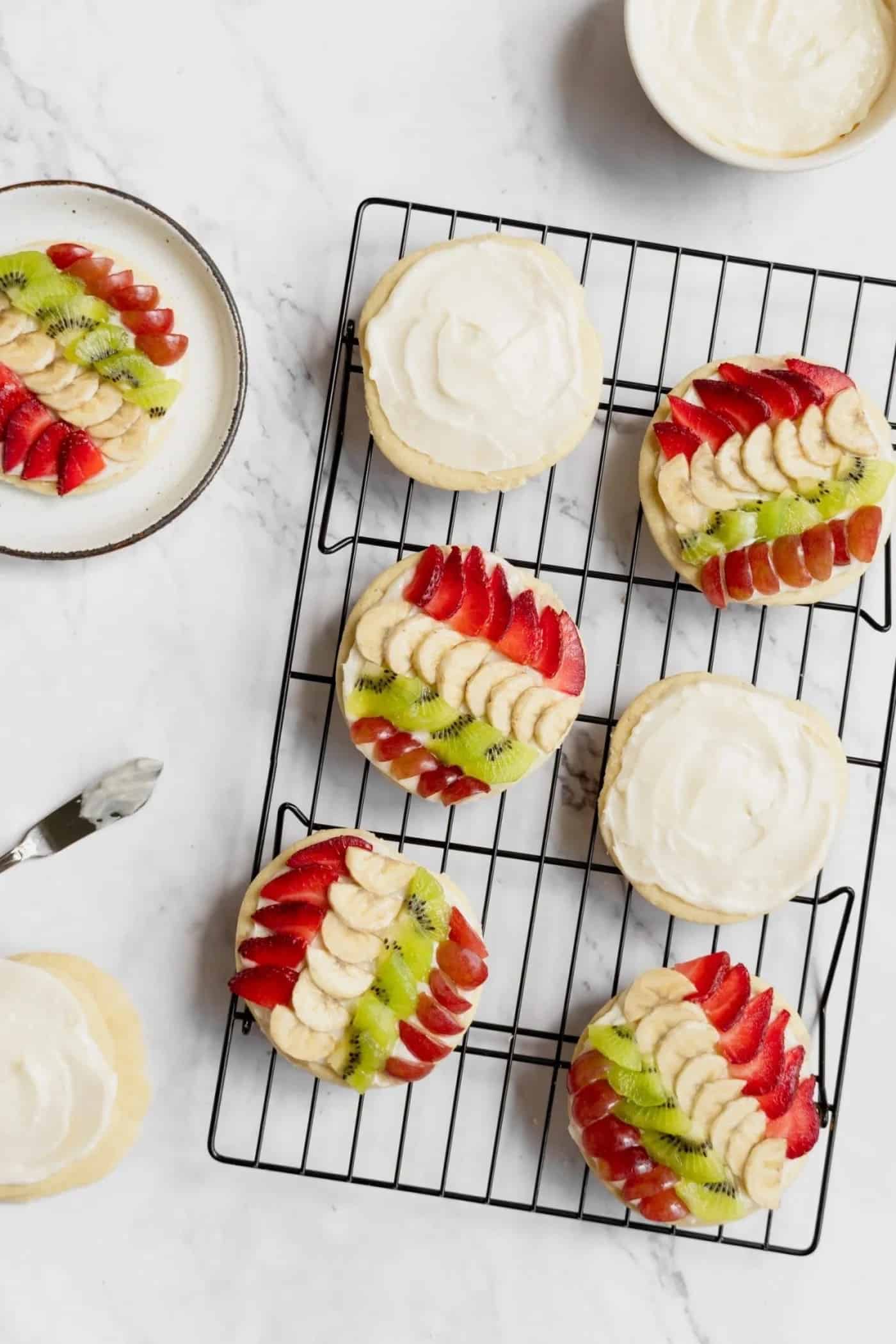 These delicious mini fruit pizzas from The Curly Spoon are topped with cream cheese frosting and fresh fruit. With a soft sugar cookie base, these personal fruit pizzas are a perfect summer treat!
We hope you love these summer dessert recipes as much as we do.