30+ Family Favorite Whole Chicken Dinner Recipes
By: Vickie | Updated: 3rd February 2023
Tired of the same old chicken recipes? Well, now you can add some variety to your dinner routine with these 30+ Whole Chicken Recipes.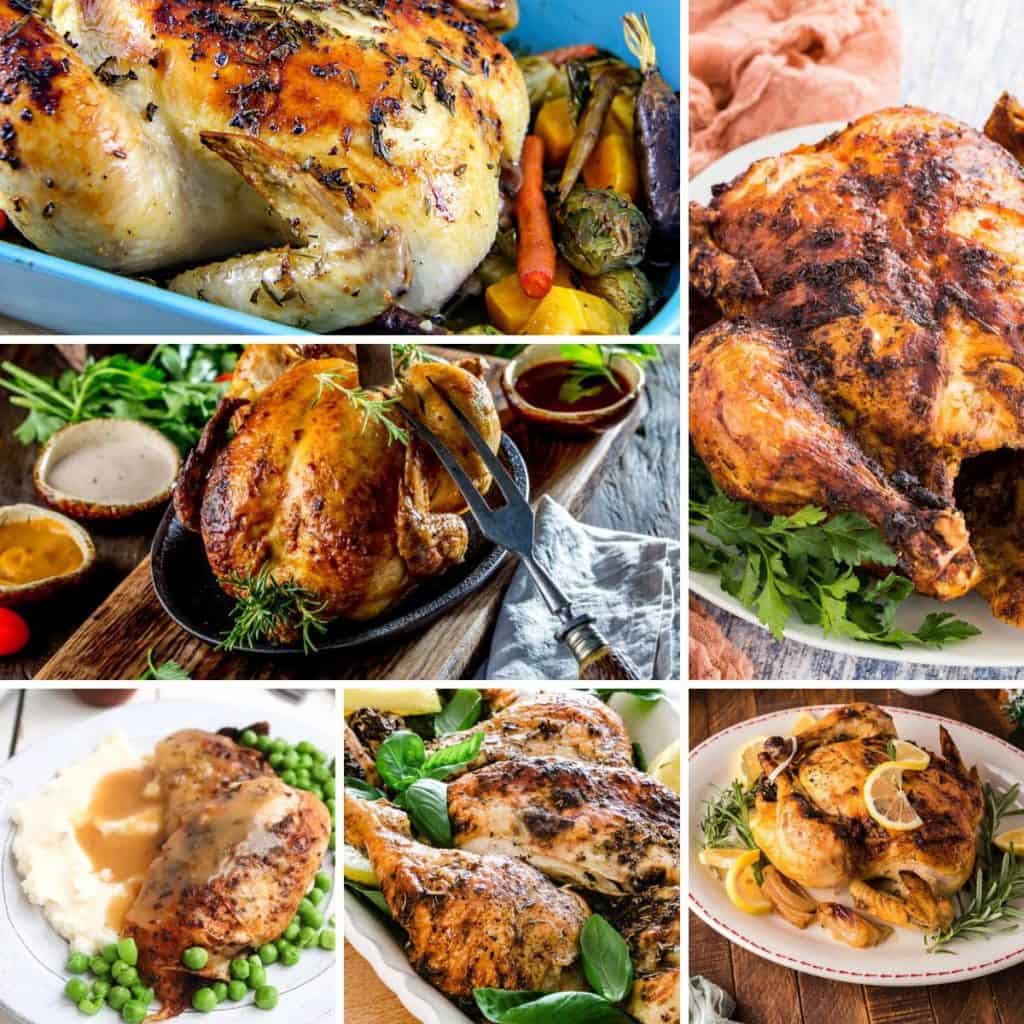 Easy Chicken Dinners
Chicken is an affordable and versatile main course option, plus being so easy to prepare, it's a popular choice for busy families.

And you'll love how quick and easy these recipes are to prepare. Plus, they're all healthy and delicious – perfect for any night of the week.
Get ready to add a little variety to how you prepare your whole chicken for dinner! But first, before we get to the recipes, here are some helpful tools and tips to get you started.
Helpful Tools You May Need:
A good thermometer is a must for ensuring that your chicken is cooked through safely and evenly.
Also, an Instant Pot or slow cooker can be great additions to the kitchen – both of these options make cooking whole chicken easier and more convenient.
Tips & Tricks
When cooking a whole chicken, always make sure to season it well before cooking. This will help bring out the flavor and ensure that your chicken is juicy and delicious.
Let your chicken rest before carving and serving to allow the juices to redistribute throughout the meat.
Best Side Dishes for Chicken
Some of the best side dishes for chicken are roasted vegetables, green beans, crusty bread, or brown rice.
What to do with Leftover Chicken?
Leftover chicken can be used in a wrap or chicken sandwich. Alternatively, you could add it to soup or stew.

Also, make sure to save the carcass after cooking and use it to make homemade stock – this is a great way to get even more out of your chicken.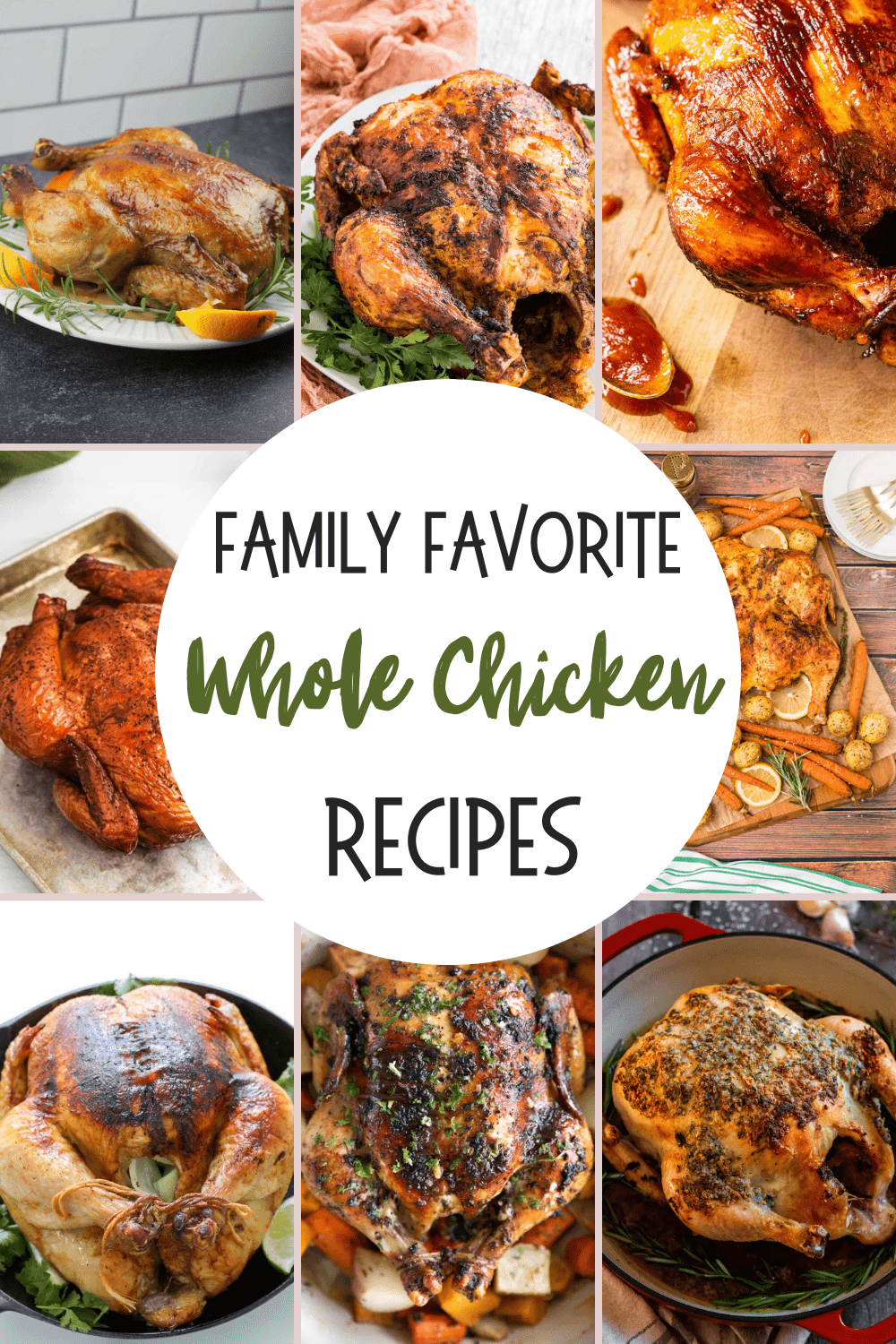 Too busy to make these right away? Pin this post to your favorite board on Pinterest for when you're ready!
30+ Family-Friendly Whole Chicken Dinner Recipes
More Recipe Collections