15 Delicious Gourmet Pizza Recipes
These gourmet pizza recipes are some of our favorite, fun, and delicious pizza party ideas. Easy to make and totally customizable, they're always a favorite and will be the first thing to disappear!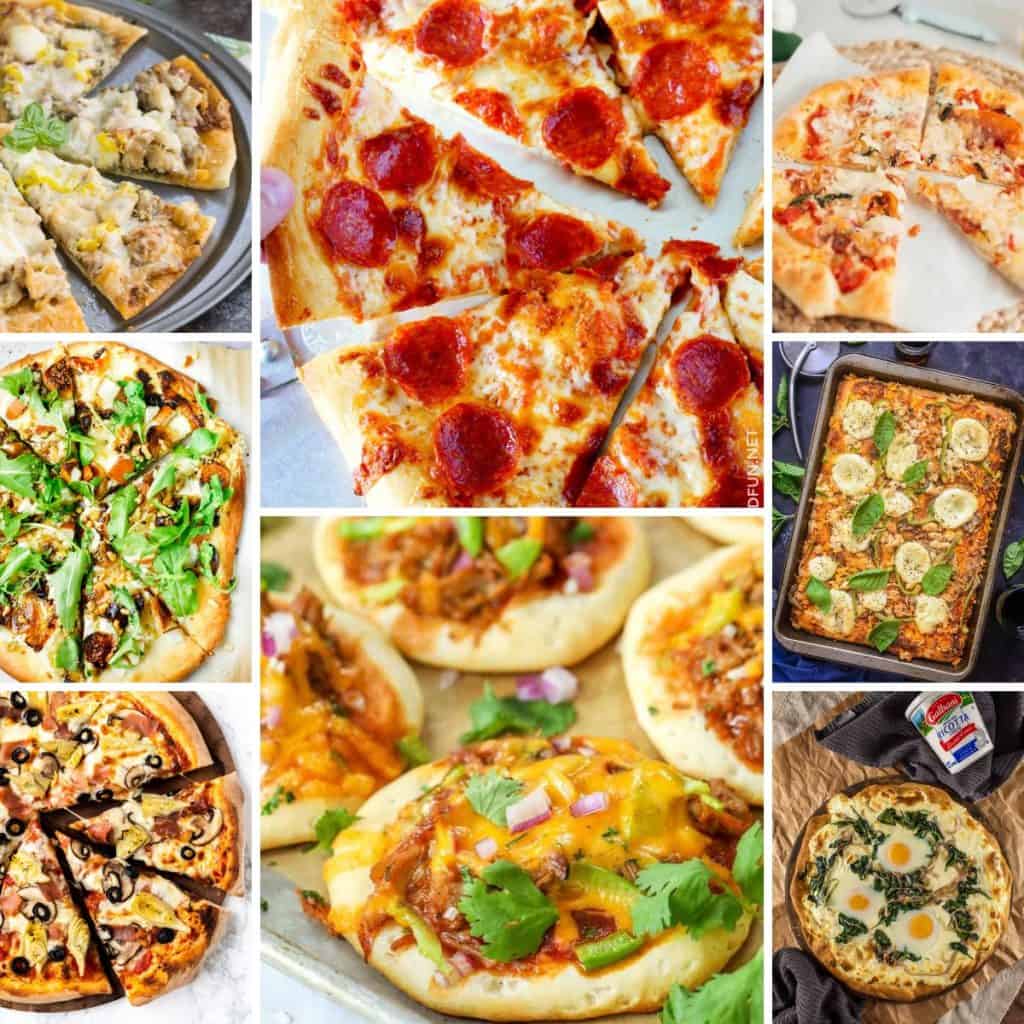 Gourmet Pizza
Craving a delicious pizza but don't want to go out? We've got you covered. With 15 gourmet recipes, you can make your favorite pizza right at home.

From start to finish, you'll be able to make delicious pizzas without leaving the comfort of your home. So grab your ingredients, roll up your sleeves, and get ready for some homemade pizza goodness!
Before we get to the recipes, here are some helpful tips and tricks so that you can make a perfect pizza every time.
Tips & Tricks:
Preheat your oven or pizza stone before baking.
Use a combination of mozzarella and parmesan cheese for the best flavor.
Don't overload your pizza with toppings – this can lead to soggy dough.
If using a pizza stone, make sure to let it cool completely before washing it.
To reheat leftover pizza, use the oven or a skillet rather than a microwave to keep the crust crispy.
Have fun with your pizzas by adding unique flavors and textures, these will turn an ordinary pizza into something extraordinary!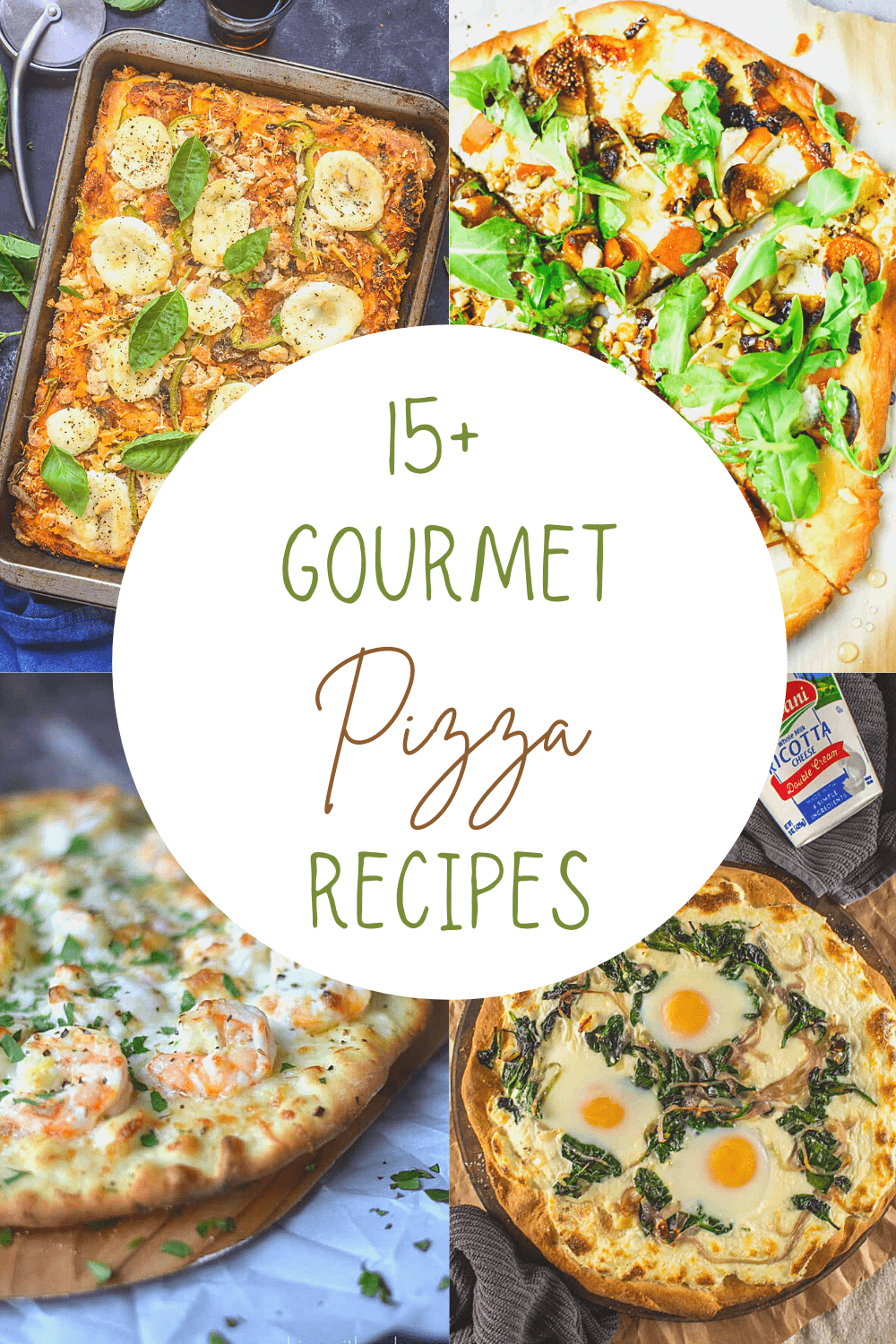 Too busy to make these right away? Pin this post to your favorite board on Pinterest for when you're ready!
15 Gourmet Pizza Recipes
More Recipe Collections
Hello, I'm Vickie aka The Crazy Family Mom!

The creator of A Crazy Family and a stay-at-home mom of a little boy with a big personality. I love to share real food recipes, parenting tips & encouragement, fun kids activities, and so much more! Plus, I am thrilled to provide you with a space to celebrate all that is awesome (and a little crazy) in the world.