15 Creepy Halloween Cupcakes
Get creative this spooky season with these creepy Halloween cupcakes. From zombies and witches to ghosts and vampires, these cupcakes will be sure to give your party guests a fright!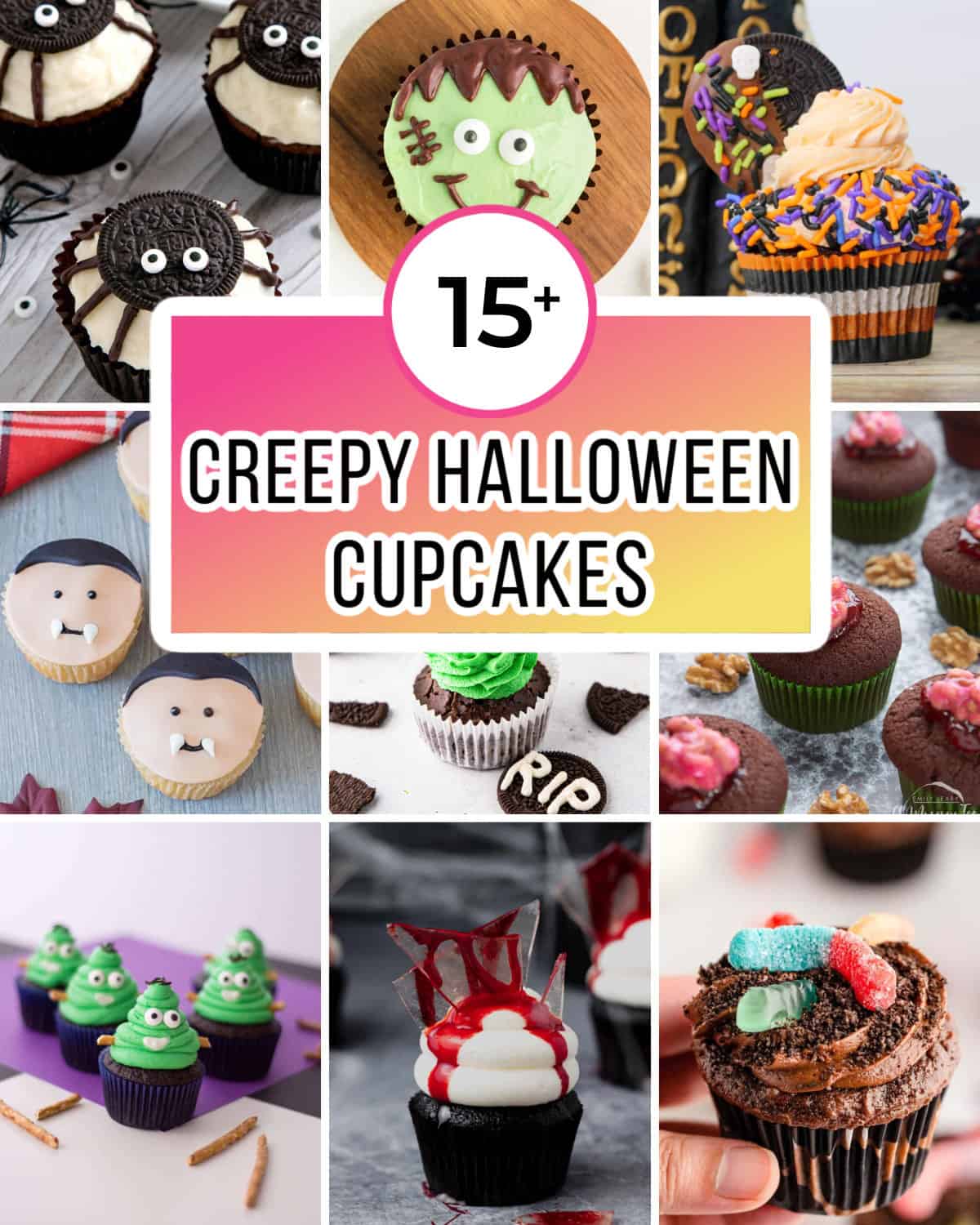 Creepy Cupcakes for Halloween
Are you looking for something to get into a spooky spirit this Halloween? How about trying out some creepy cupcakes? These 15 eerie recipes will liven up your festivities with their eye-catching decorations.
Whether you are hosting a gathering or just enjoying the gloom of All Hallows' Eve in your own home, delighting in some creative cupcake treats is an absolute must!
So grab your baking supplies, and let's get started on baking some truly frighteningly tasty Halloween sweet treats.
HOW TO STORE LEFTOVERS
If you have leftovers of your spooky cupcakes, pop them in an airtight container and store them in a cool, dark place.
MORE IDEAS FOR HALLOWEEN TREATS
Why not try some of these recipes for more creative ideas on what to bake for Halloween?
With a little bit of imagination and inspiration, you can come up with some truly spooky treats that will be the star of any Halloween celebration. Have fun making some frightfully delicious goodies this year!
LOVE THESE RECIPE COLLECTIONS?
If you love being able to find some of the best recipes that we've collected for you, then you'll also love these: