15 Best Grilling Ideas for Dinner Tonight
By: Vickie | Updated: 13th April 2023
Whether it is too hot to turn the oven on, you just bought a new grill to play with or you just feel like being outside in the sun longer, these grilling ideas for dinner are just what you need to enjoy a delicious summer evening cookout!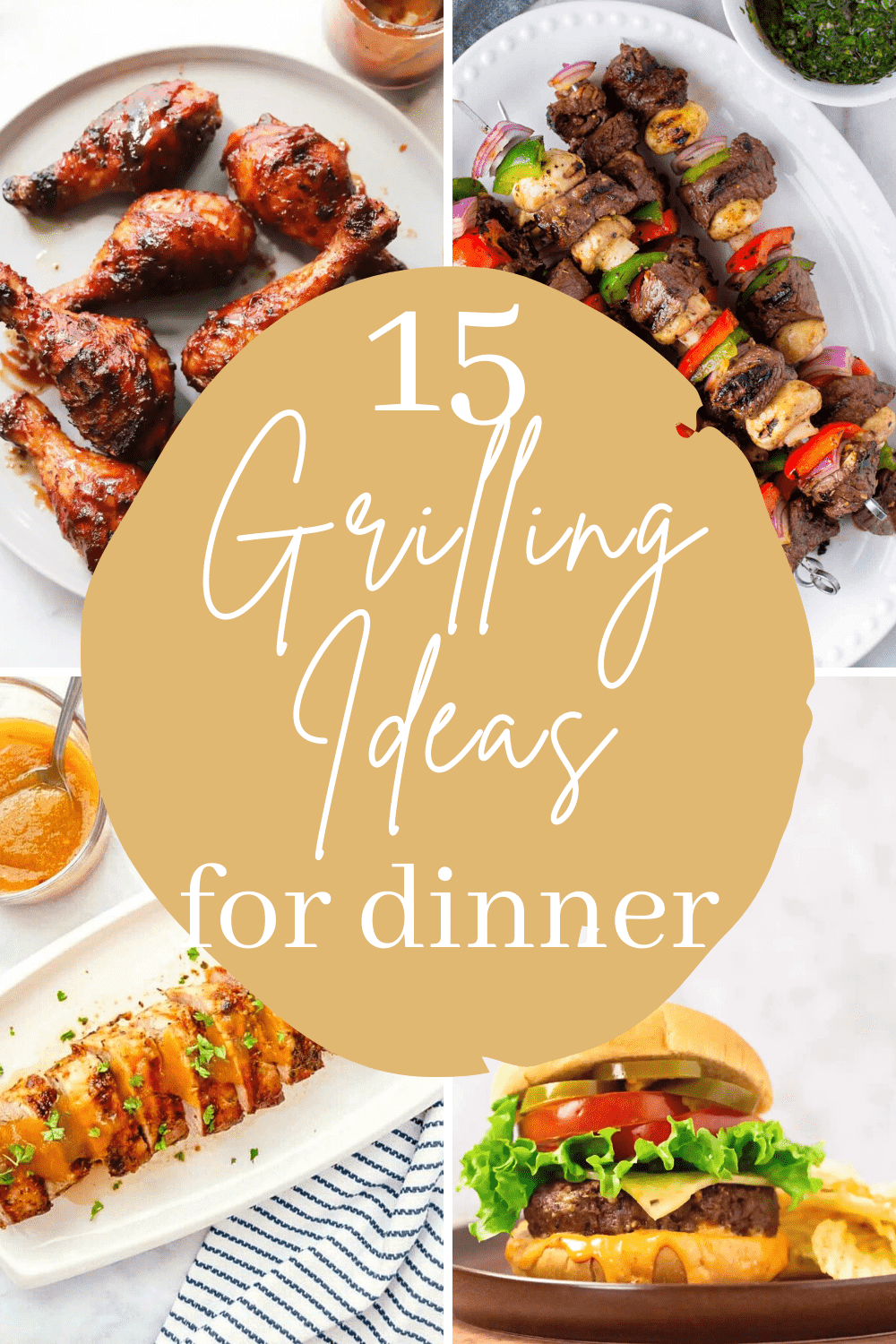 Tired of the same old grilled chicken or steak?
Spice up your grilling routine with these delicious and easy recipes. With recipes like grilled BBQ chicken drumsticks, Sriracha mayo burgers, marinated steak kabobs and so many more, there is a dinner recipe here for whatever you are in the mood for!
Grilling Ideas for Dinner
These recipes are perfect for any night of the week – they're easy to follow and will leave you feeling satisfied and happy. Plus, they're all grill-friendly so you can cook them outdoors without heating up your kitchen.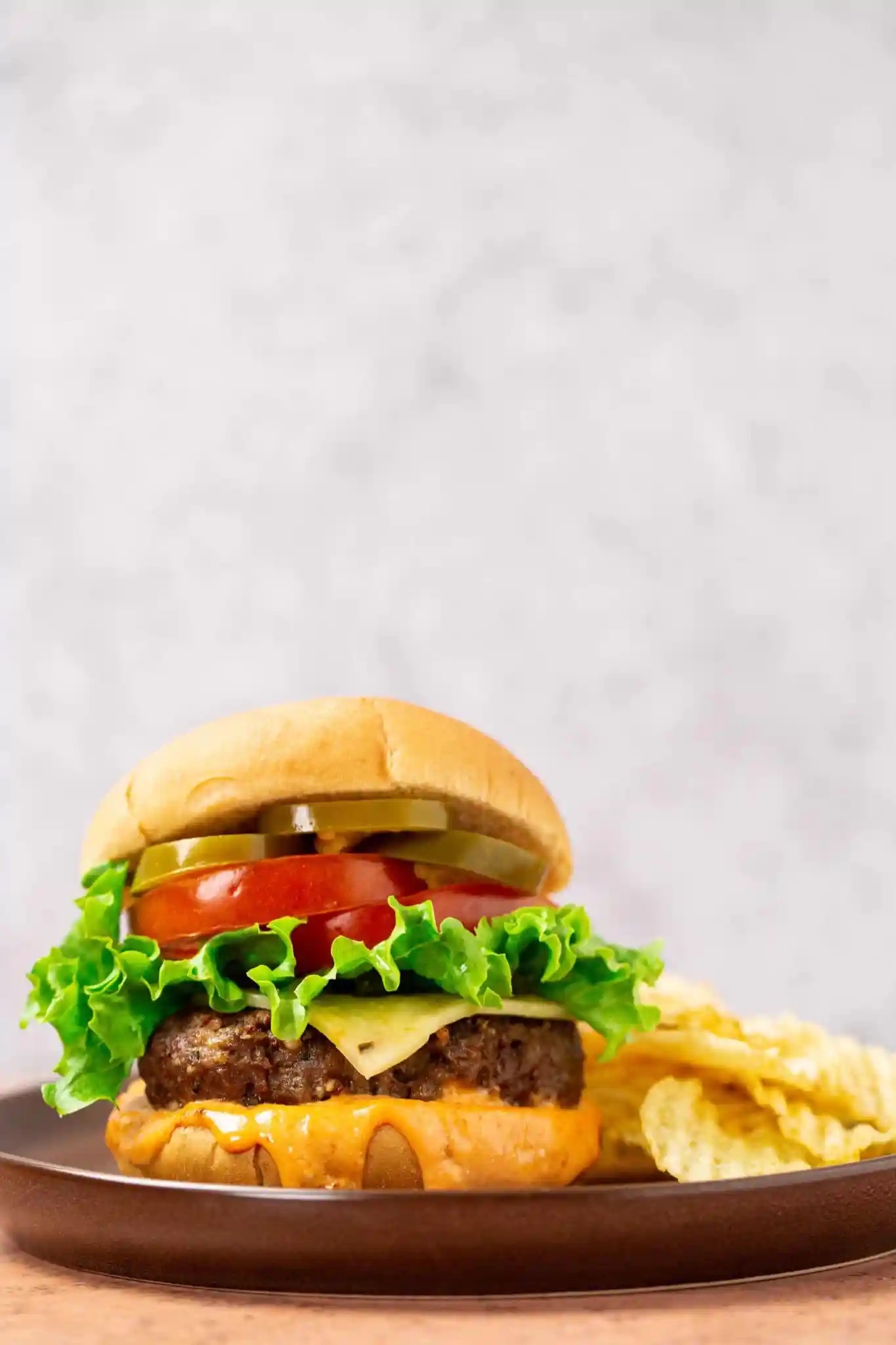 If you love a little bit of spicy with your big juicy burgers then these Sriracha Mayo Burgers from Cinnamon & Sage Co are just what you need!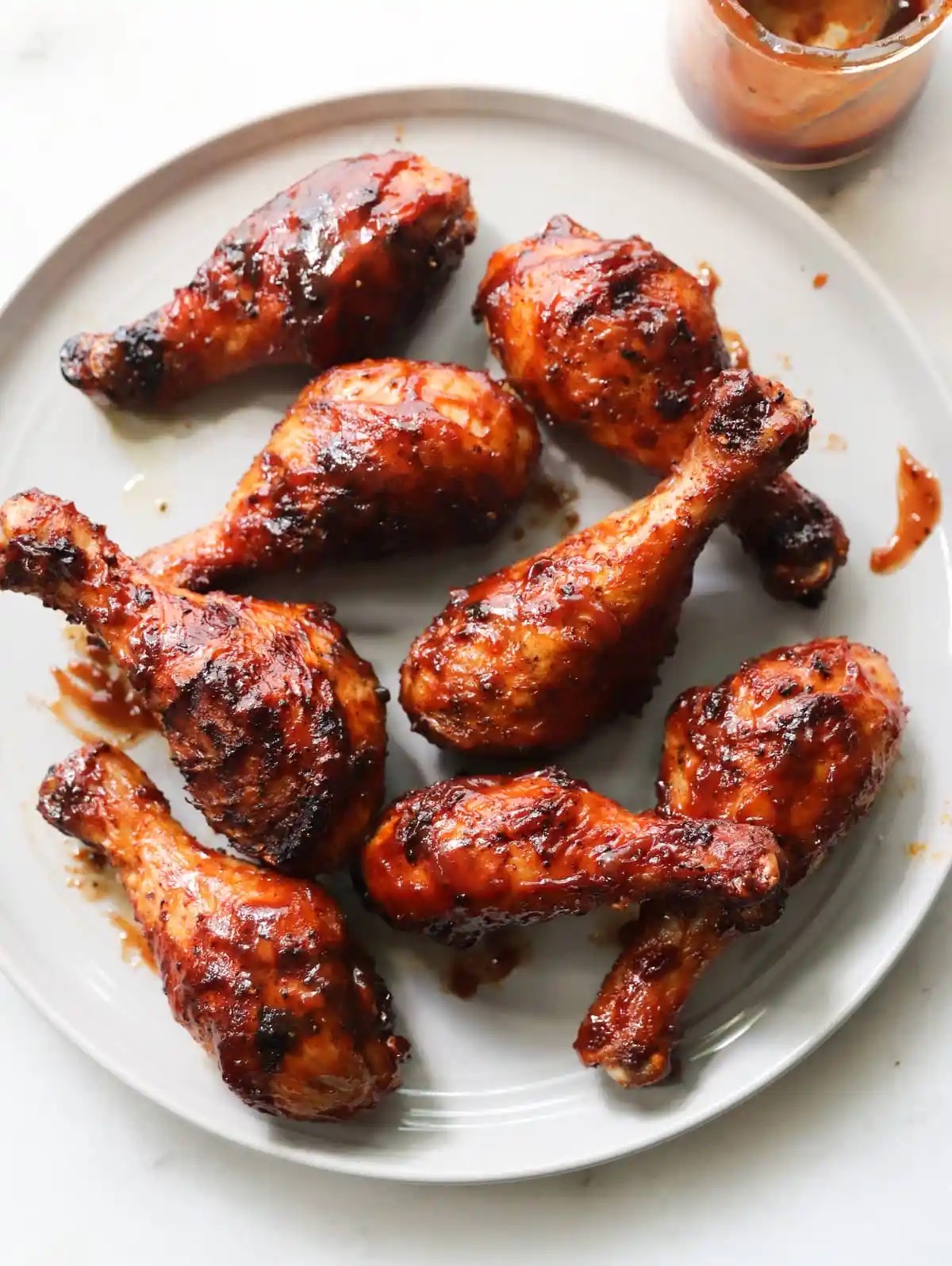 These grilled BBQ chicken drumsticks by Cook at Home Mom are out of this world! They're easy to make and jam-packed with bbq flavor, plus super juicy and perfectly sticky.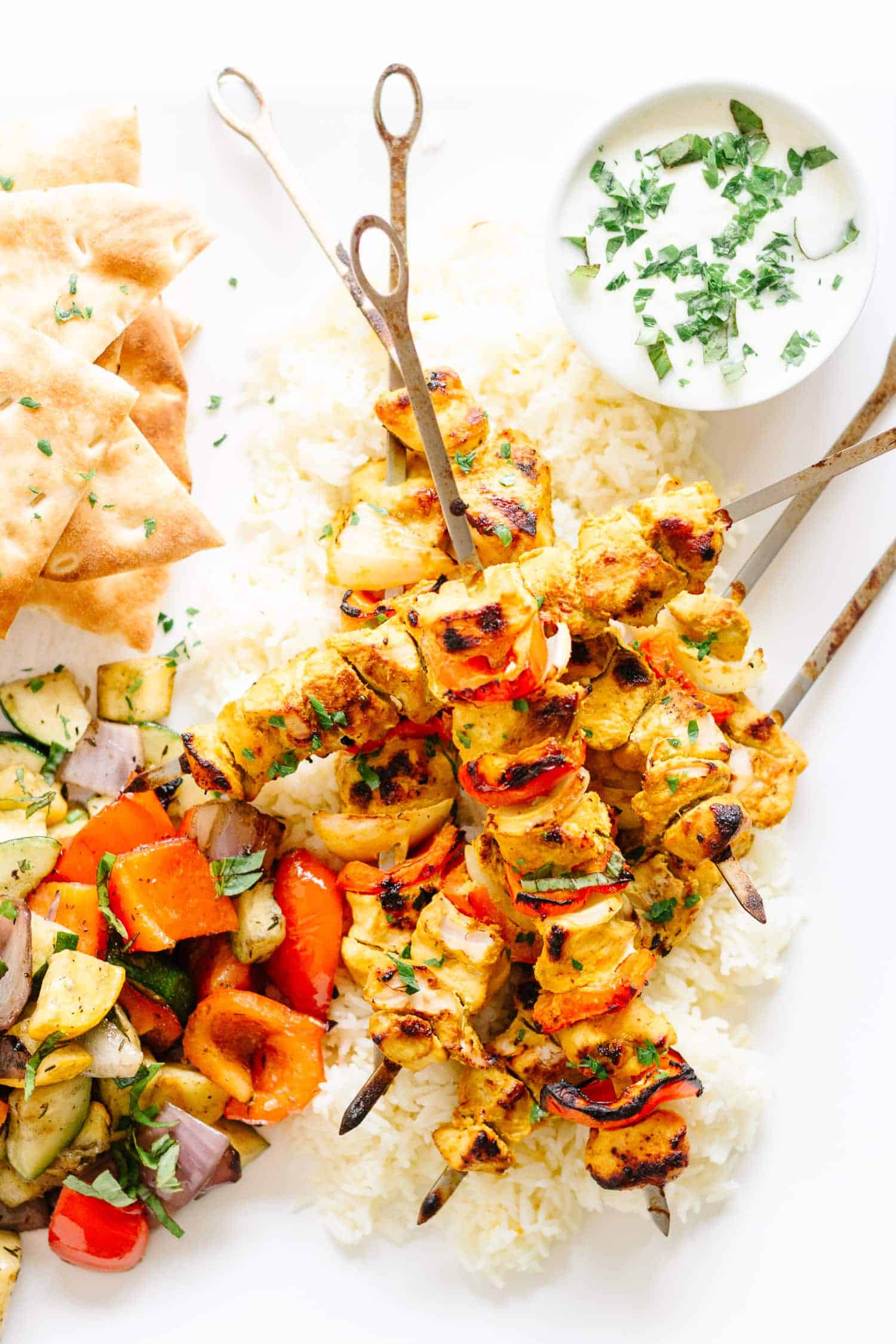 This Tandoori Chicken Kebabs recipe by Maple and Mango is super easy to make on the grill, tender, and packed full of flavor. It's the perfect recipe for a weeknight BBQ or for entertaining.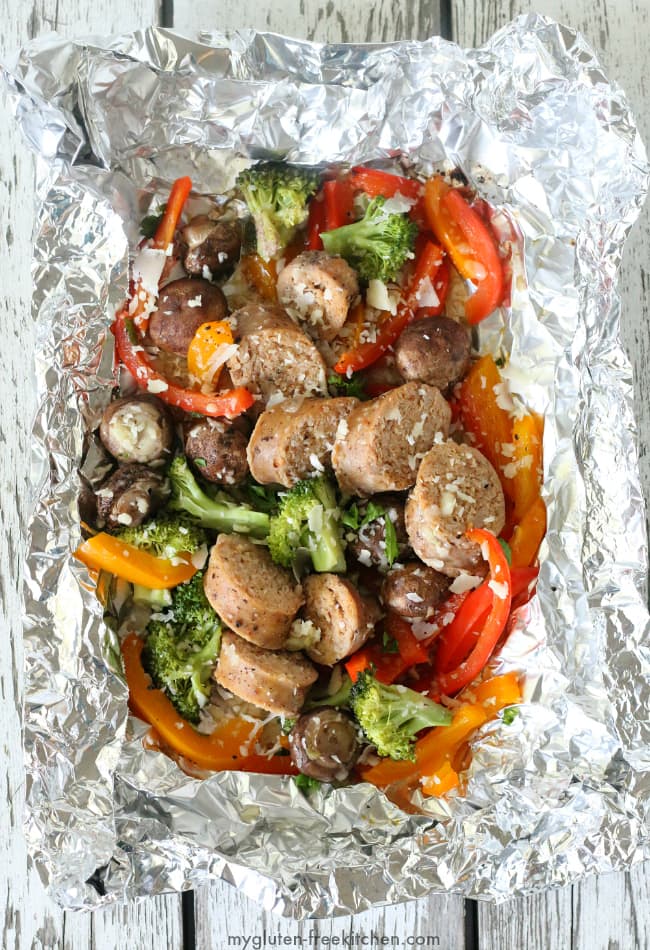 If you're looking for an easy gluten-free dinner that's perfect for spring and summer, you'll love these gluten-free grilled sausage and vegetable foil packets from My Gluten-Free Kitchen! Everyone can customize theirs just how they want!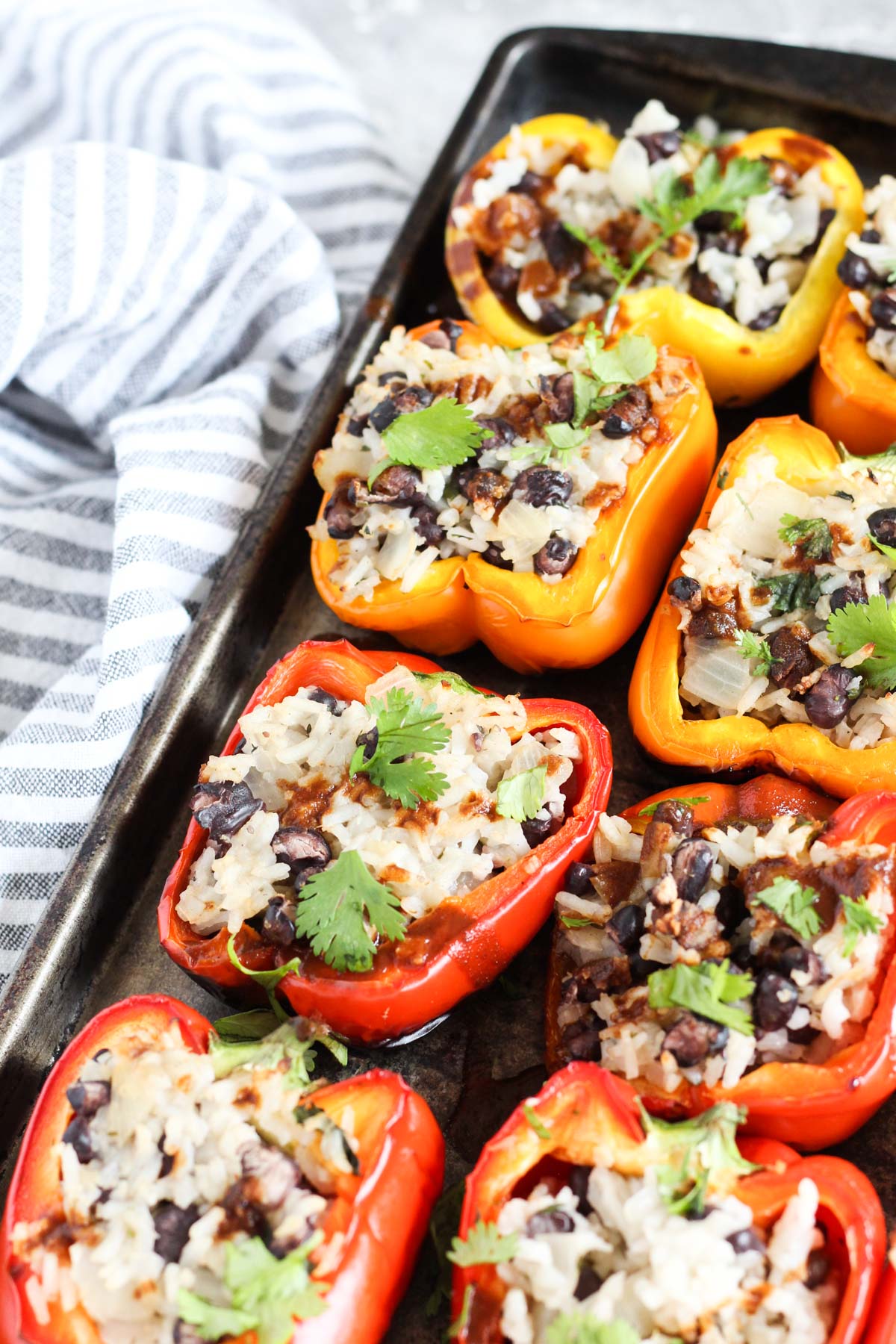 Grilled Stuffed Peppers with Chipotle Chicken by Fresh Water Peaches is always a fan favorite!

The sweet bell peppers are stuffed with my simple cilantro rice that's made with a combination of cauliflower rice and basmati rice and mixed with caramelized onions, black beans, and fresh cilantro, and then they're grilled to perfection.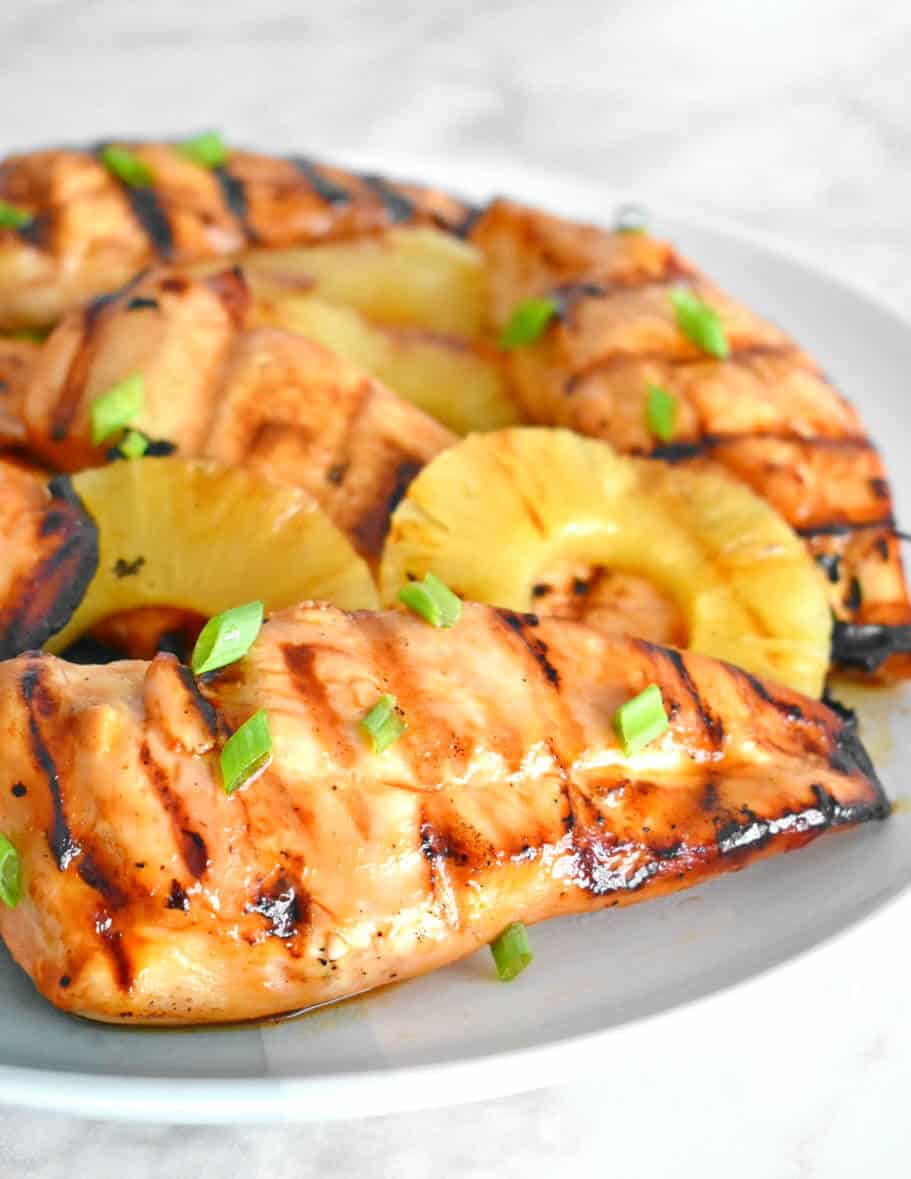 This Hawaiian Grilled Huli Huli Chicken recipe by Herbs & Flour is flavorful and so easy to do! Chicken breasts or thighs are served with pineapples in a delicious sauce.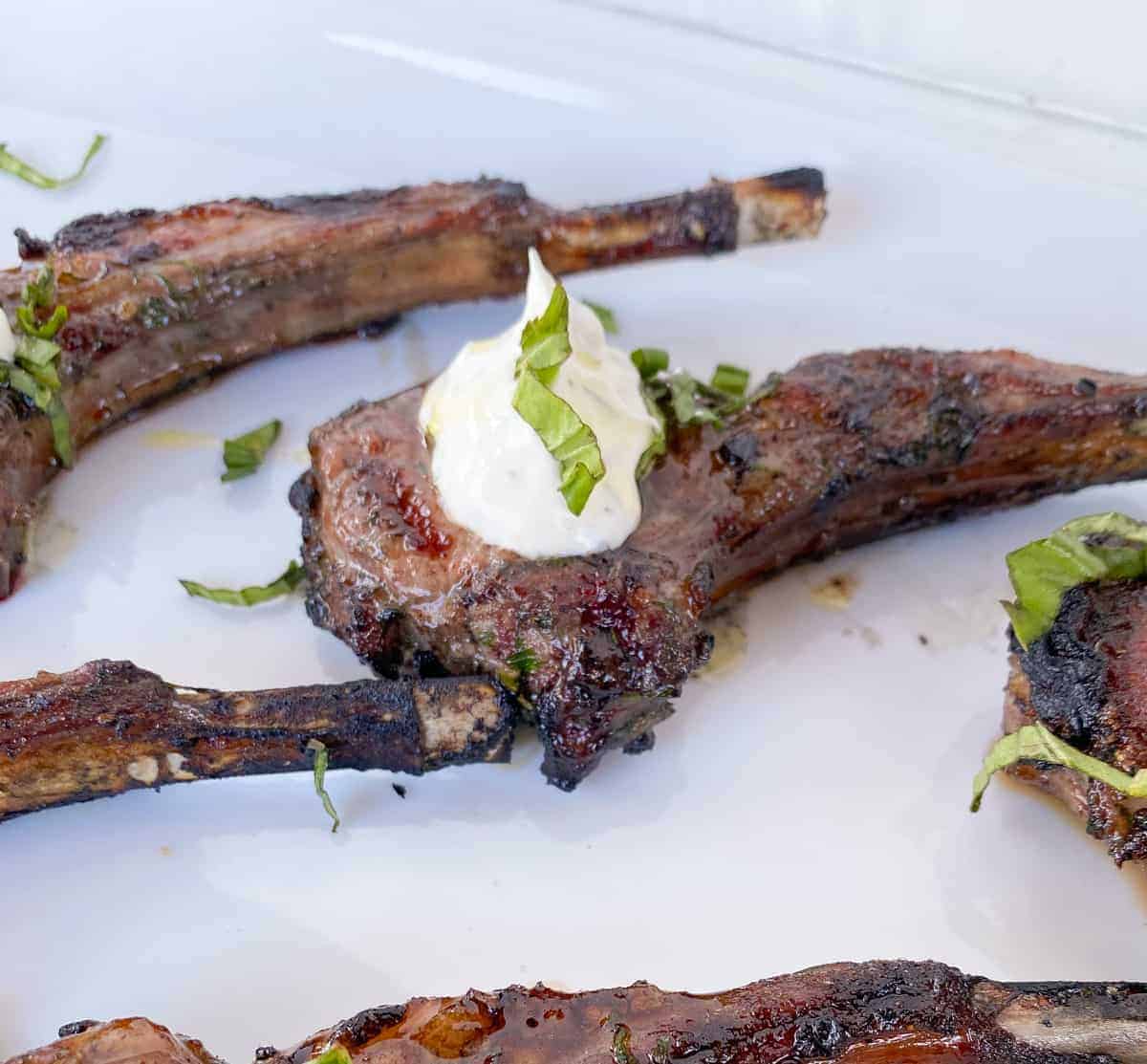 These Grilled Greek Lamb Chop Lollipops With Tzatziki Sauce by Aleka's Get Together are a flavor-packed appetizer perfect for any casual get-together or even a classy cocktail party!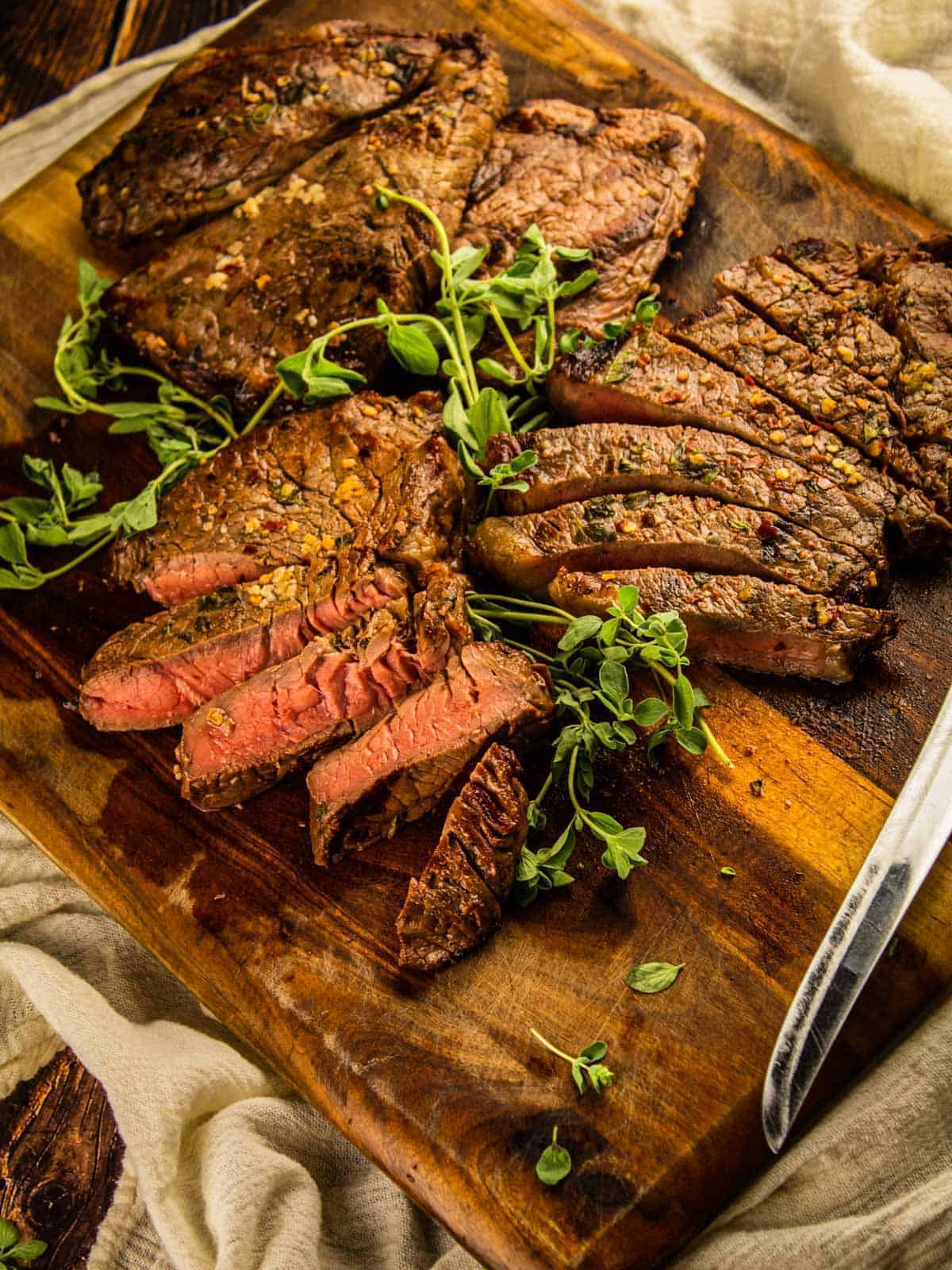 These easy Italian steaks from Saporito Kitchen are marinated and cooked perfectly on the grill. Juicy and flavorful, these steaks are the perfect summer dinner or even great for salad.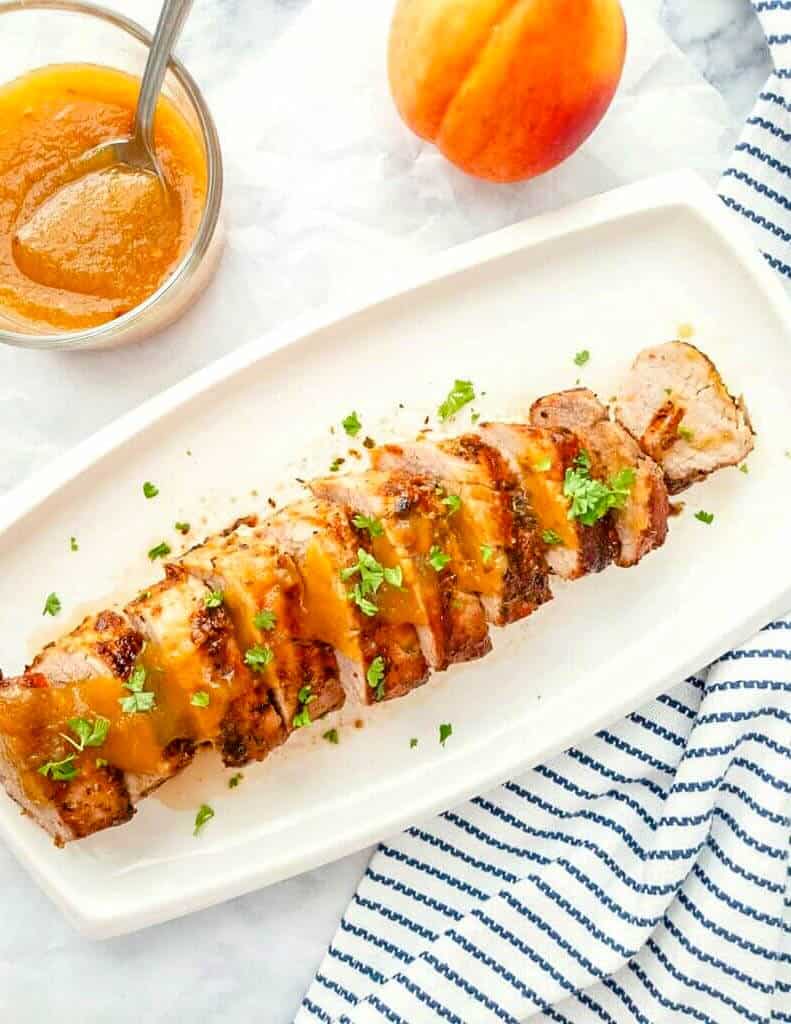 Grilled Pork Tenderloin with Peach Glaze by Herbs & Flour is a delicious and easy recipe for your summer cookout! Juicy and tender on the inside, with a sweet peach glaze on the outside!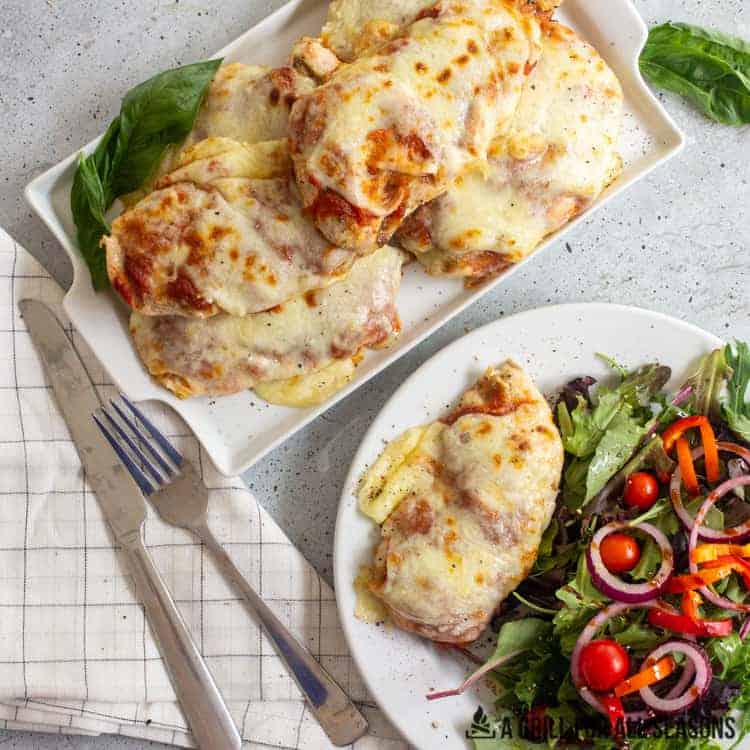 This Grilled Chicken Parmesan from A Grill for all Seasons is easy to make and packed with flavor. You are all set for a fantastic dinner with this low-carb, keto, gluten-free entree. Serve with a side salad and you have a perfect summer meal.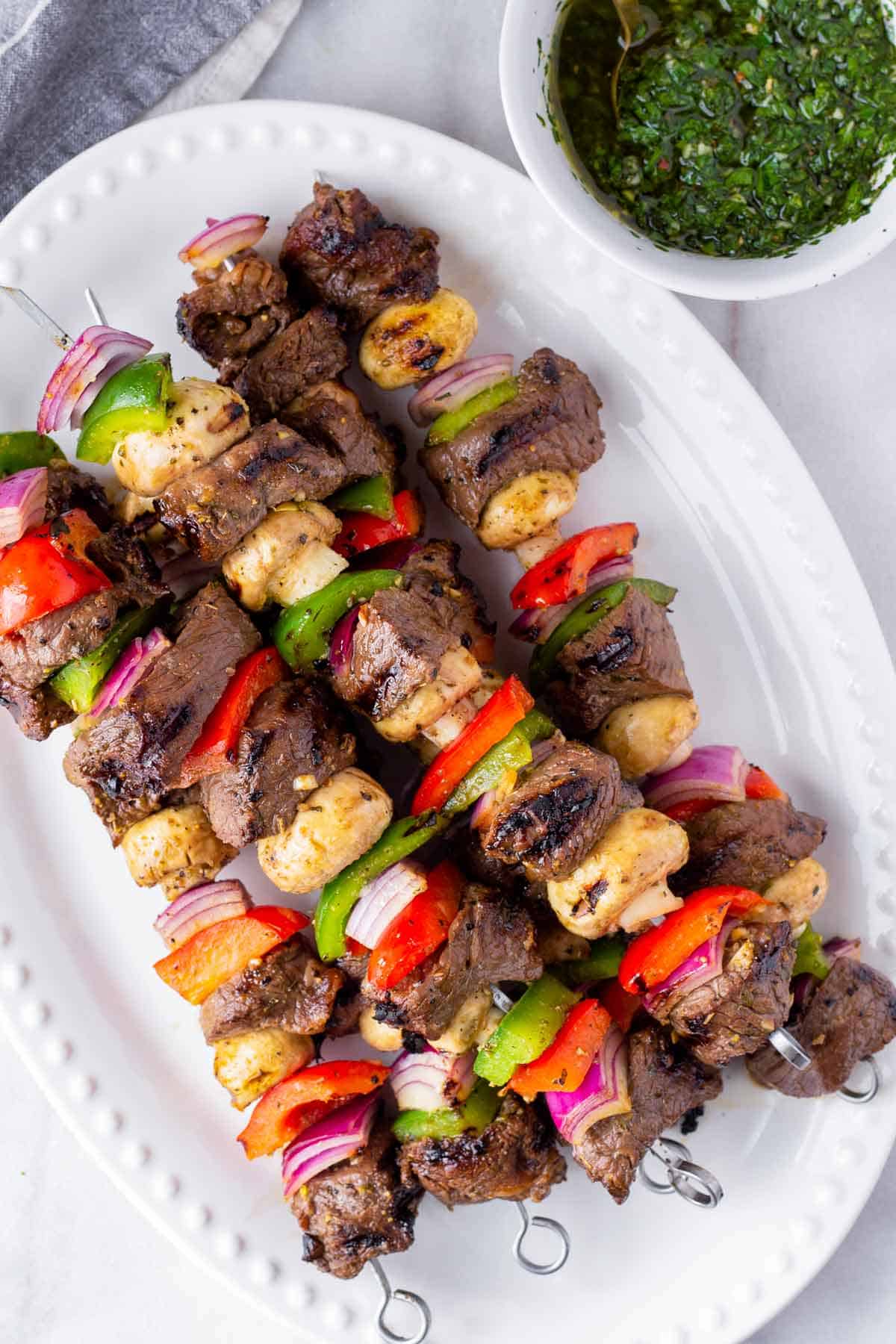 These easy and delicious Marinated Steak Kabobs by Cooking for my Soul are perfect for dinner at home. It comes out so flavorful and perfectly tender!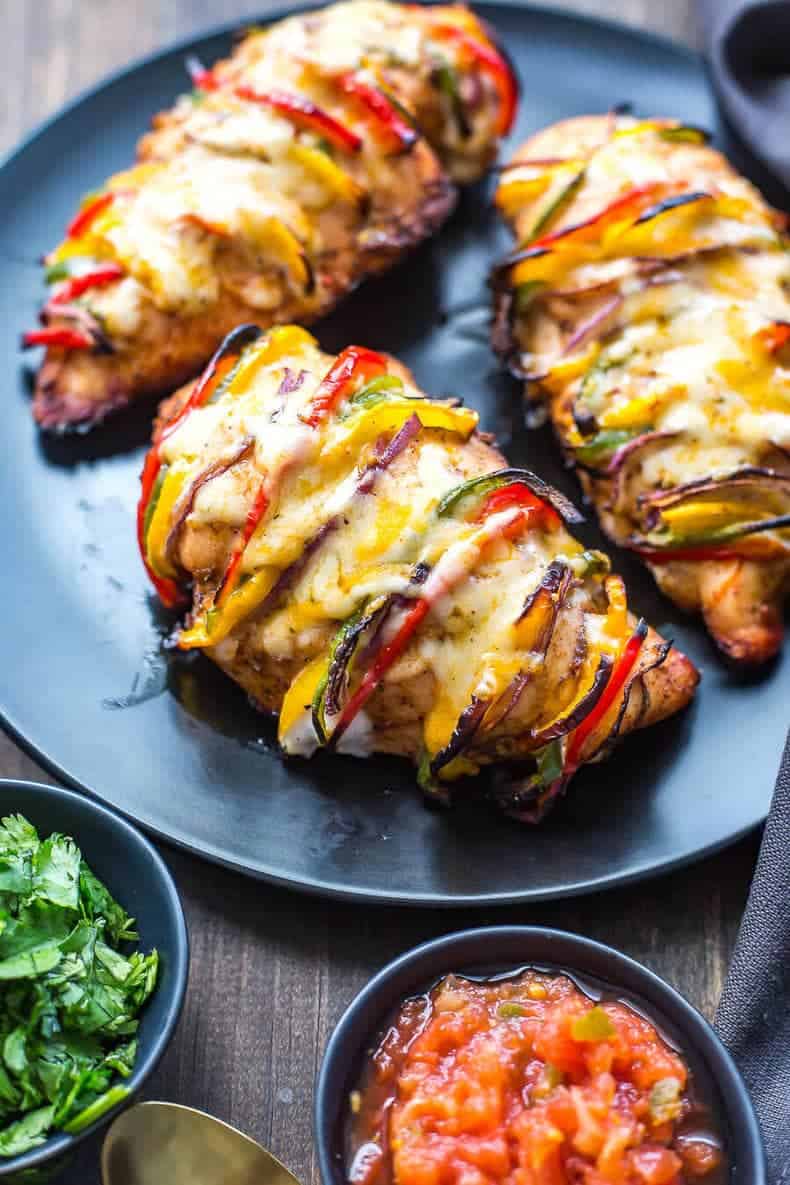 This Hasselback Fajita Stuffed Chicken recipe by The Girl on Bloor is filled with bell peppers, taco seasoning, and Tex Mex cheese – it's a healthy dinner idea!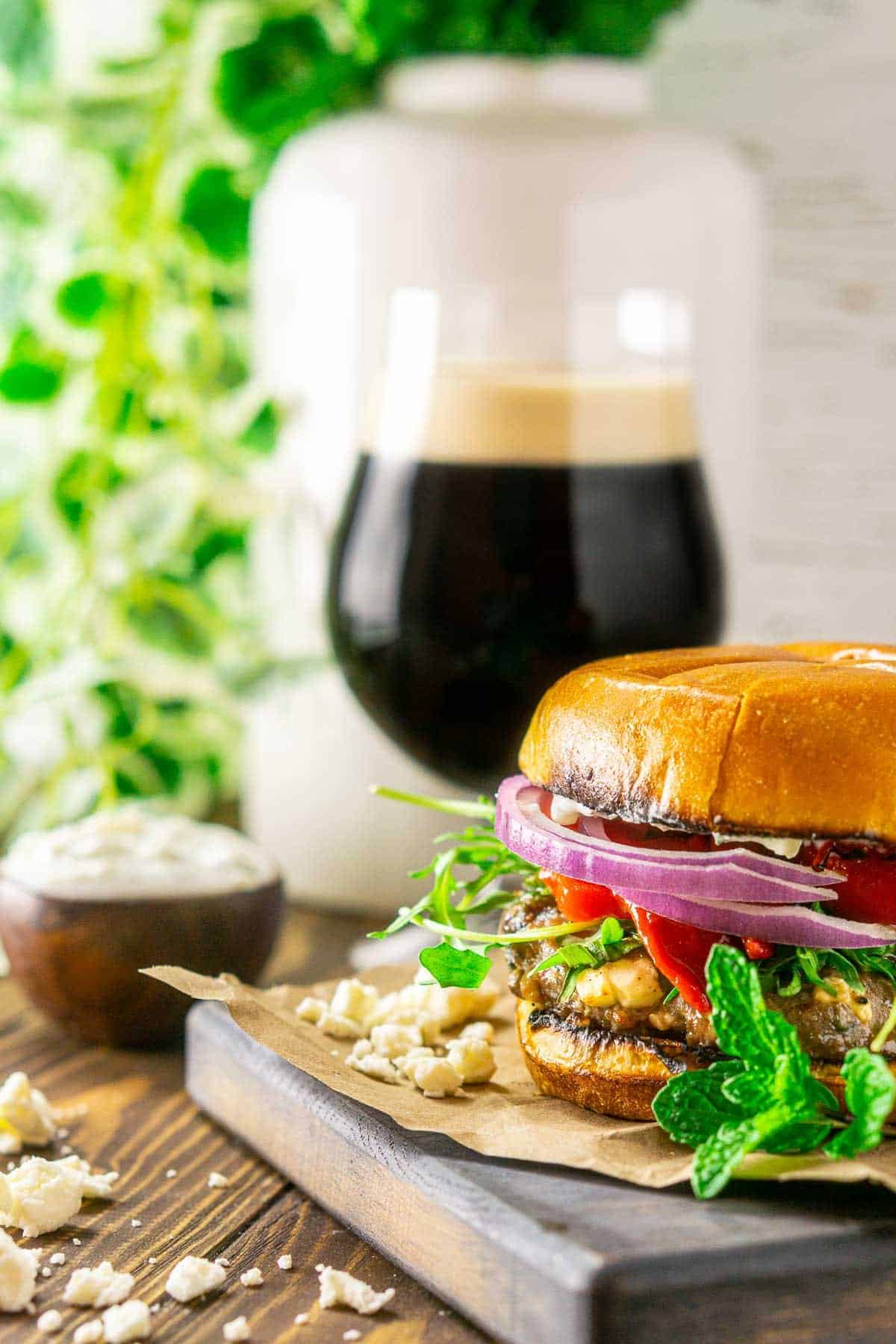 Put a Mediterranean spin on burgers with Burrata and Bubbles. These minted lamb burgers are served with a creamy tzatziki sauce that's full of fresh flavors — perfect for grilling weather!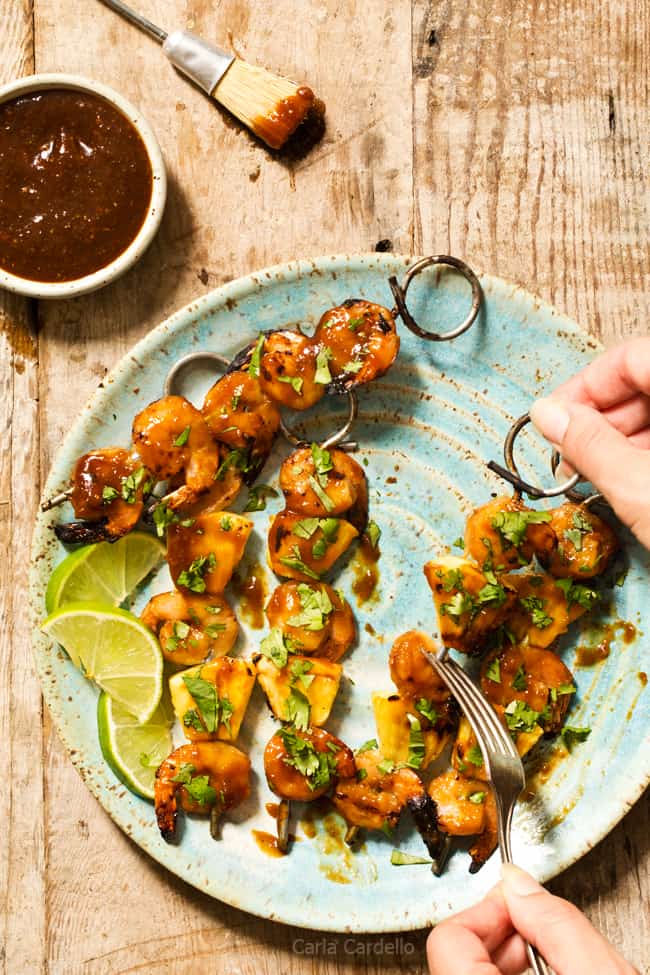 Fire up the grill for Grilled Pineapple Shrimp Teriyaki Kabobs by Homemade In The Kitchen with a homemade pineapple teriyaki sauce and grilled pineapple.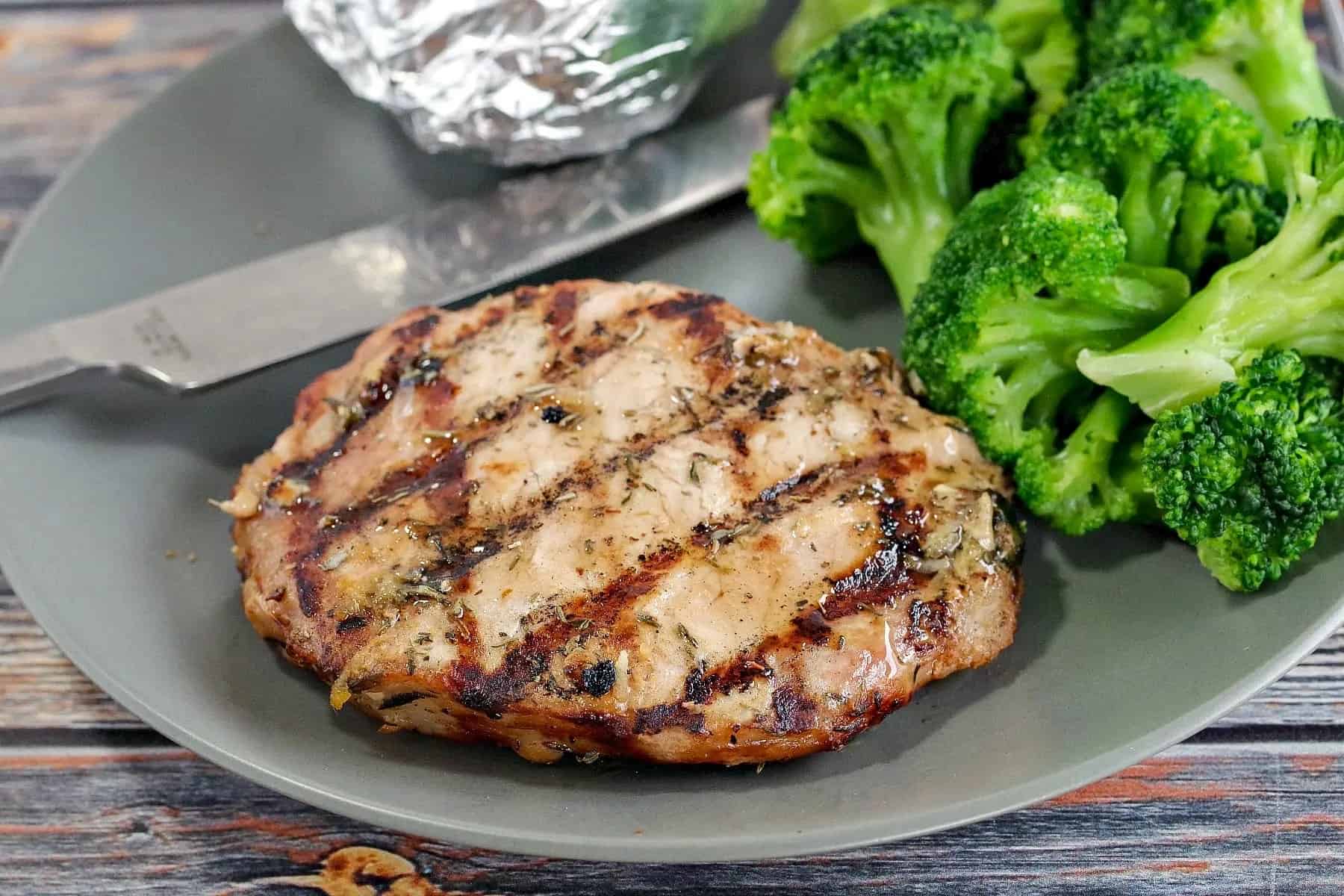 This Marinated Grilled Maple Lemon Pork by Food Meanderings is an easy recipe with a savory sweet combo of tangy lemon and maple flavors. The marinade takes about 5 minutes to put together and works its magic while you go about your day.