23 Quick Back-to-School Dinner Recipes
By: Vickie | Updated: 19th April 2023
Back-to-school season can be a hectic time of year! Save yourself the hassle and add some peace back into your evenings with this list of 23 Quick Back-to-School Dinner Recipes.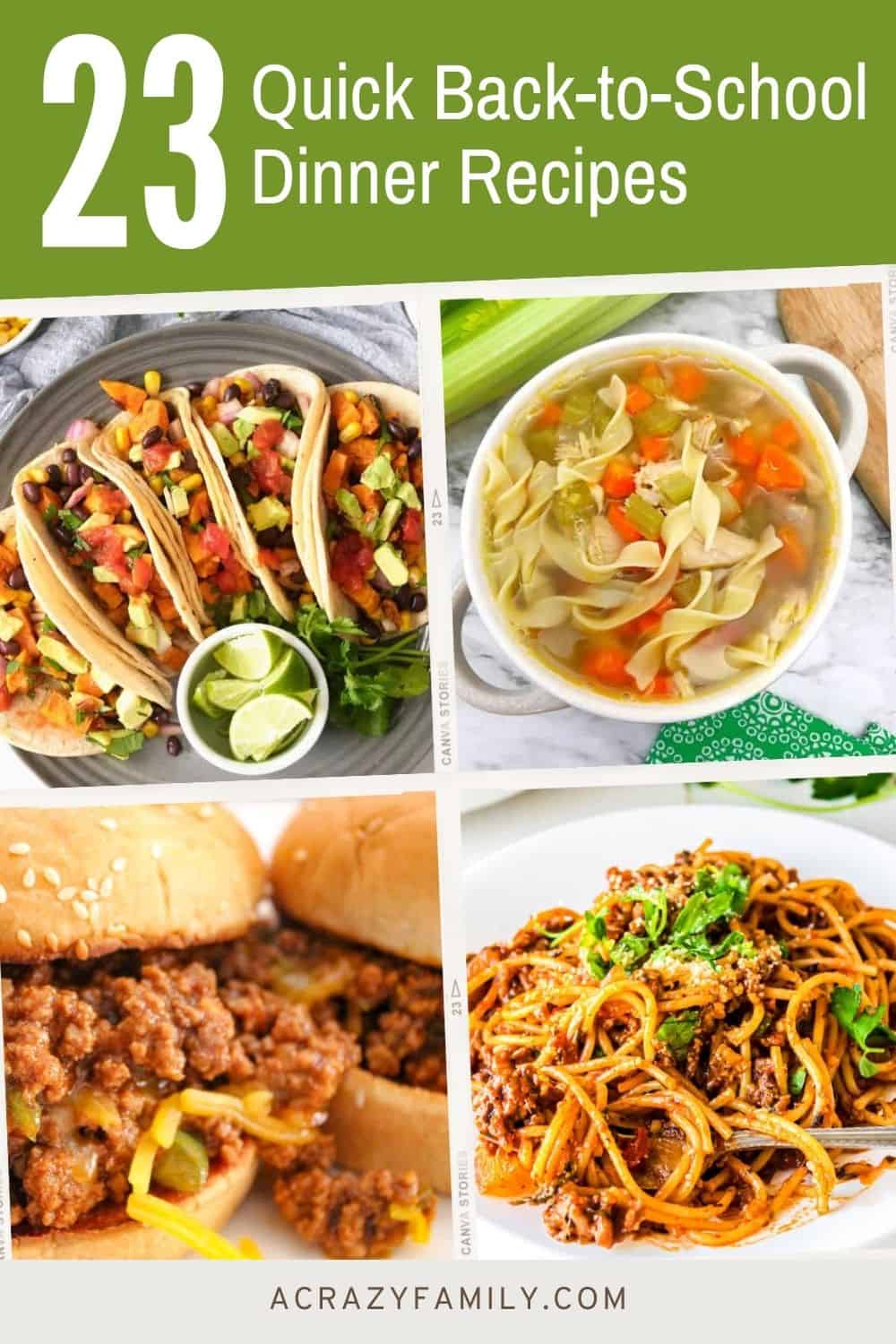 With everything from sandwiches and sloppy joes to stir-fries and sheet pan meals, there are sure to be at least a few new recipes to add to your family dinner rotation.
Every recipe is ready in under 30 minutes and is made with easy-to-find ingredients everyone in the family will love.
Looking for more easy family-friendly meal ideas? Check out these next:
23 Quick Back-to-School Dinner Recipes
Browse the list below and make mealtime a breeze tonight!
Tacos & Sandwiches
Homemade Sloppy Joes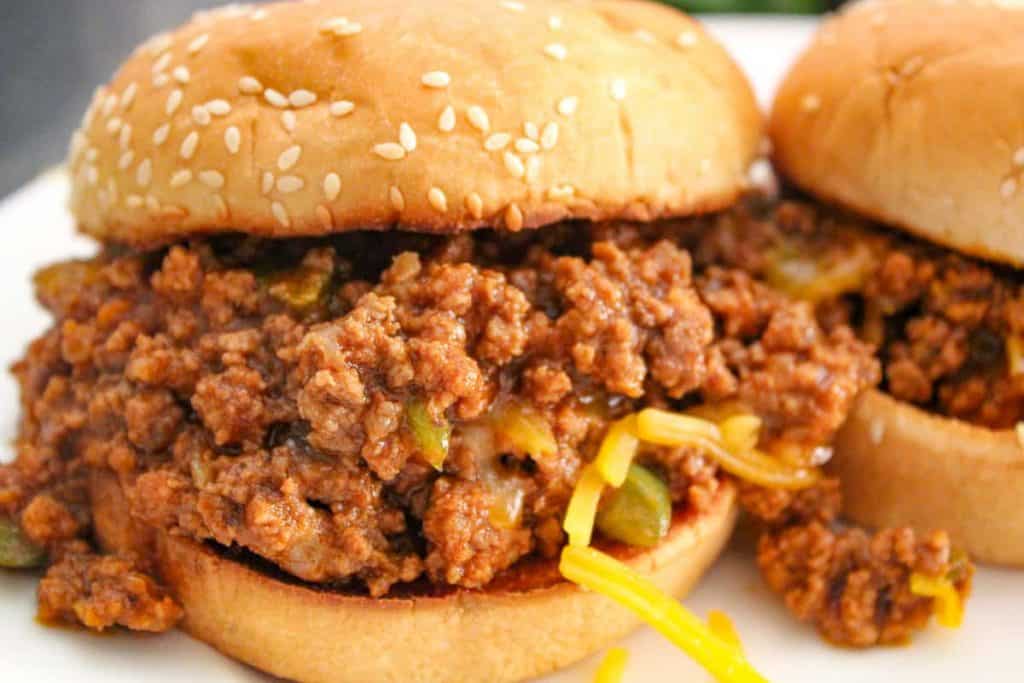 With the flavor of "Manwich" without additives, preservatives, or high-fructose corn syrup, these Homemade Sloppy Joes from Smarty Pants Kitchen are always a hit. Pro-tip: meal prep an extra batch of the sloppy joes to enjoy for dinner later in the week!
Sweet Potato & Black Bean Tacos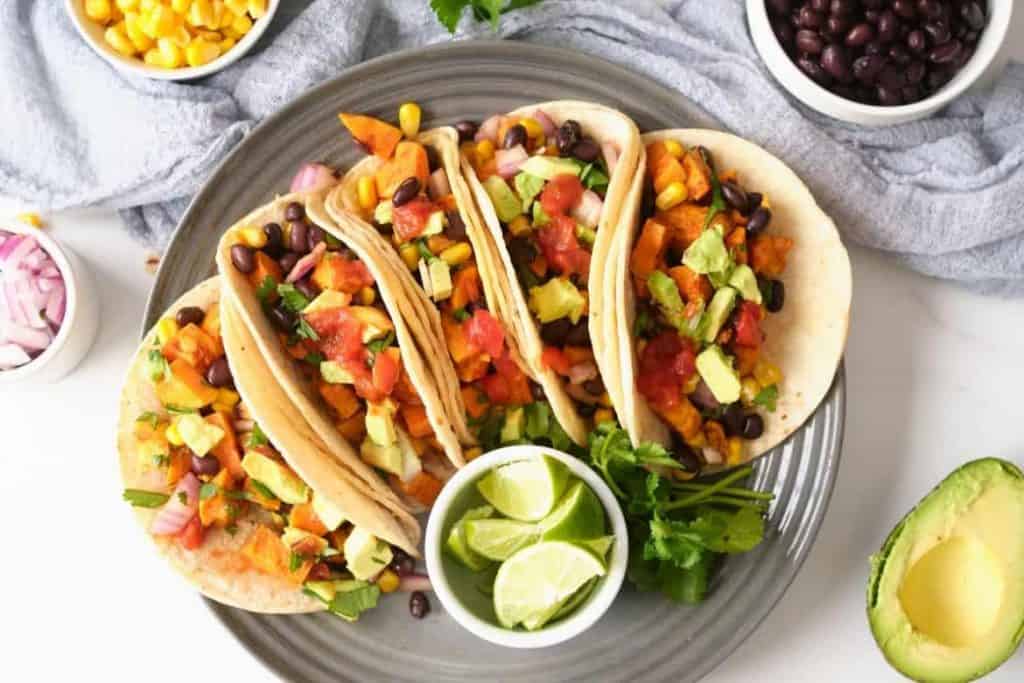 Enjoy a plant-forward Taco Tuesday the whole family will love with these Sweet Potato & Black Bean Tacos! This vegan recipe from Savvy Honey is ready in under 25 minutes and is full of nutrients and flavor.
BBQ Ranch Burgers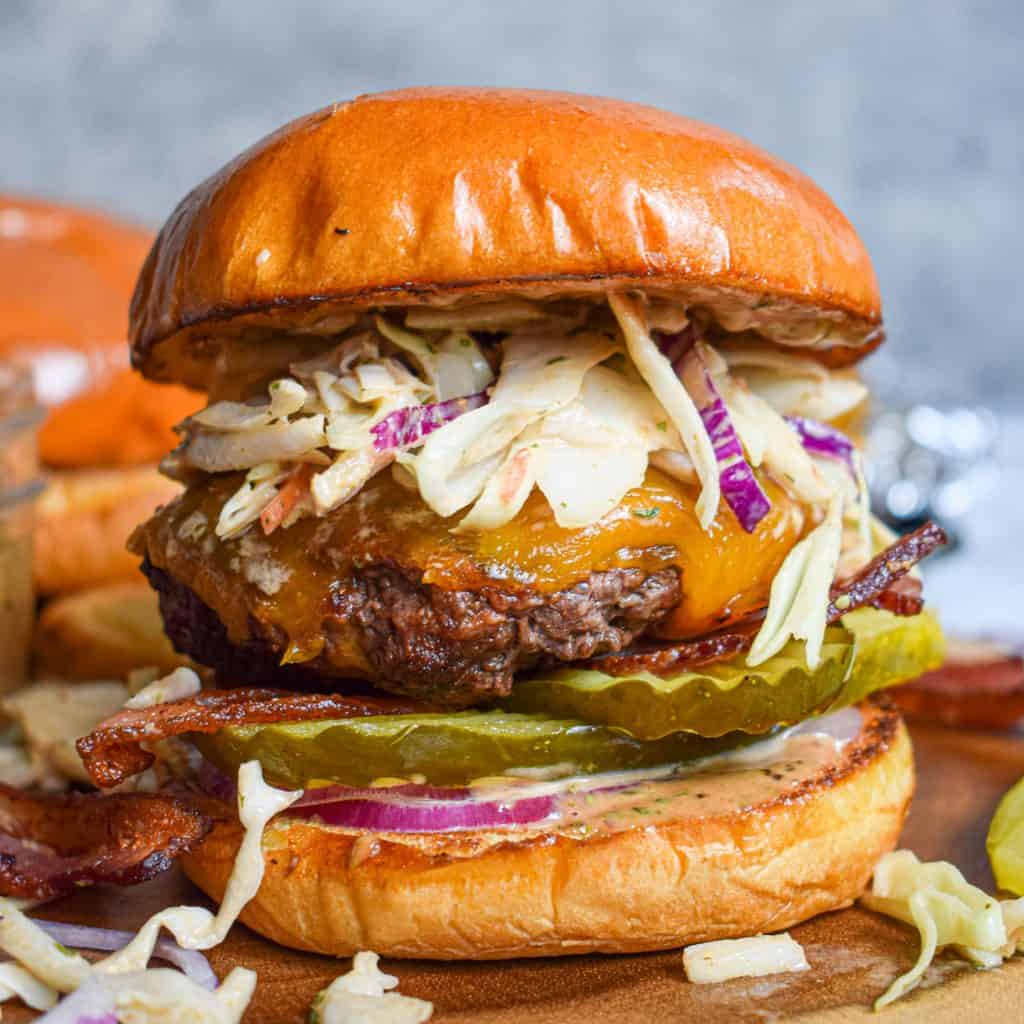 Like a cheeseburger but better, these BBQ Ranch Burgers from The Jam Jar Kitchen are a great mid-week treat for your family. Infused with ranch seasoning and basted with BBQ sauce, it's a burger you're sure to make again and again!
Ground Turkey Tacos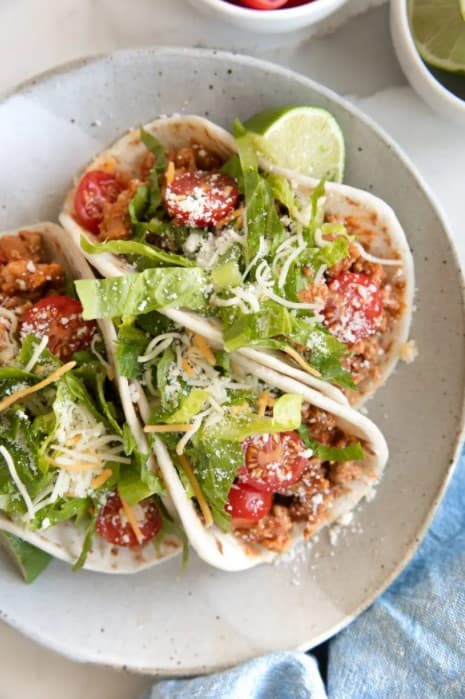 Healthier than your favorite ground beef tacos, this ground turkey variety from The Forked Spoon has all the classic taco flavors you know and love. Tuck the taco meat into tortillas or use it to make taco salads, burritos, or burrito bowls.
Soups & Stews
Best Easy Chili Recipe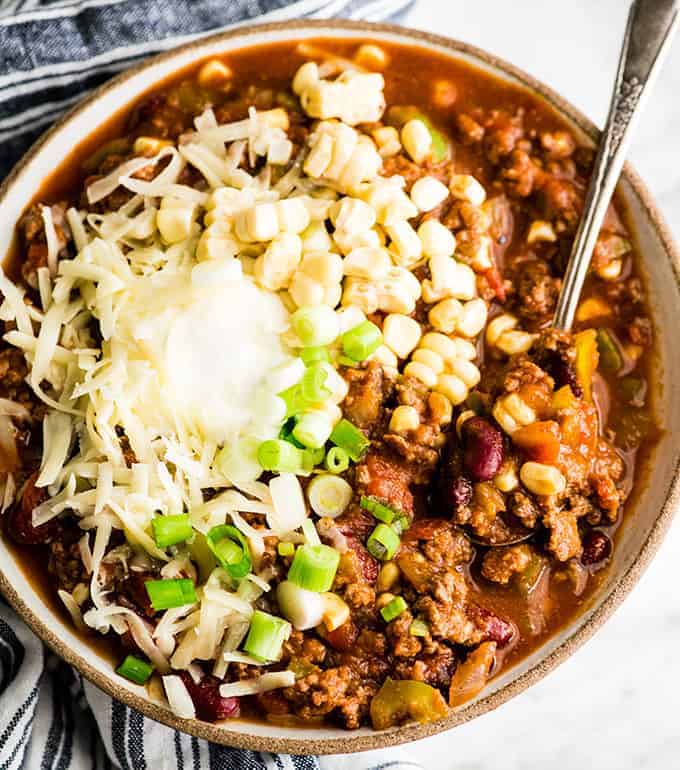 Enjoy the comfort of homemade chili without a long cook time with this Easy Chili Recipe from Joy Food Sunshine. This saucy and mildly spiced chili is a great family-friendly fall dinner idea.
Broccoli Cheese Soup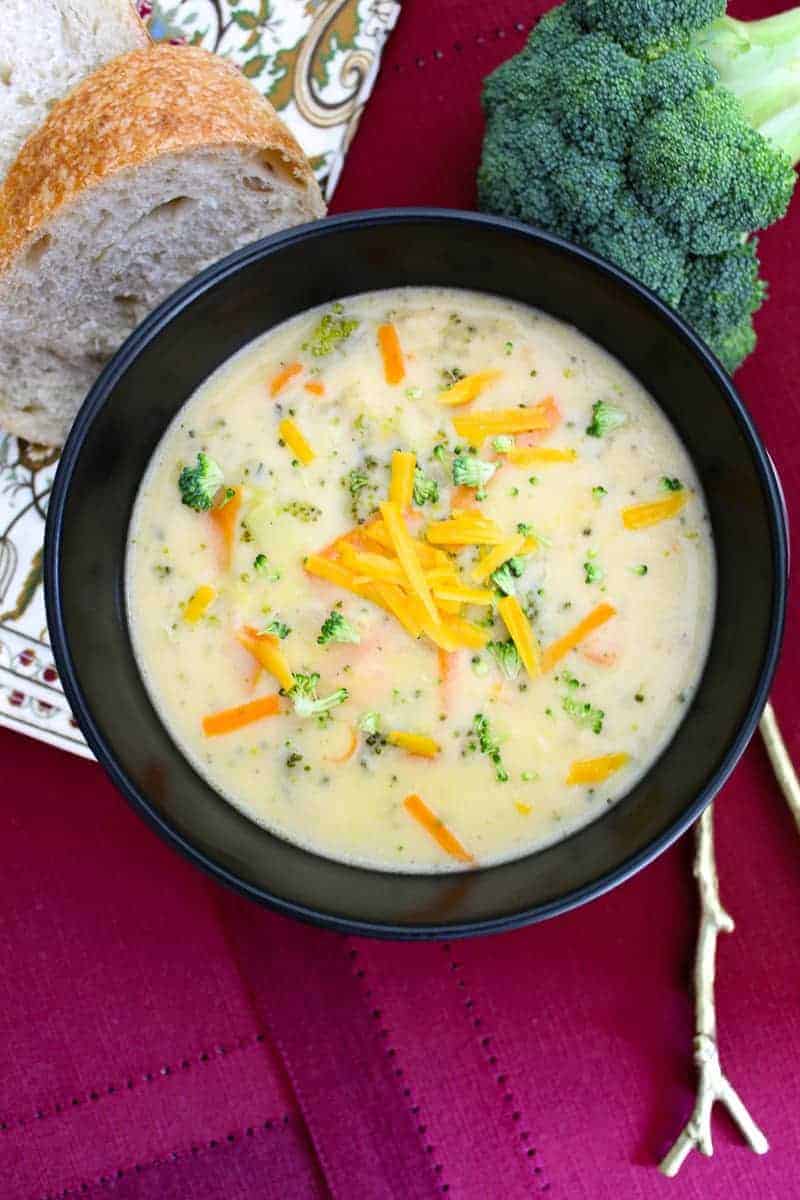 There's no need for canned soups when you can easily make your own. This Broccoli Cheese Soup from Smarty Pants Kitchen features fresh broccoli, fresh cheese, and common pantry seasonings and is ready in under 30 minutes!
Super Easy Chicken Noodle Soup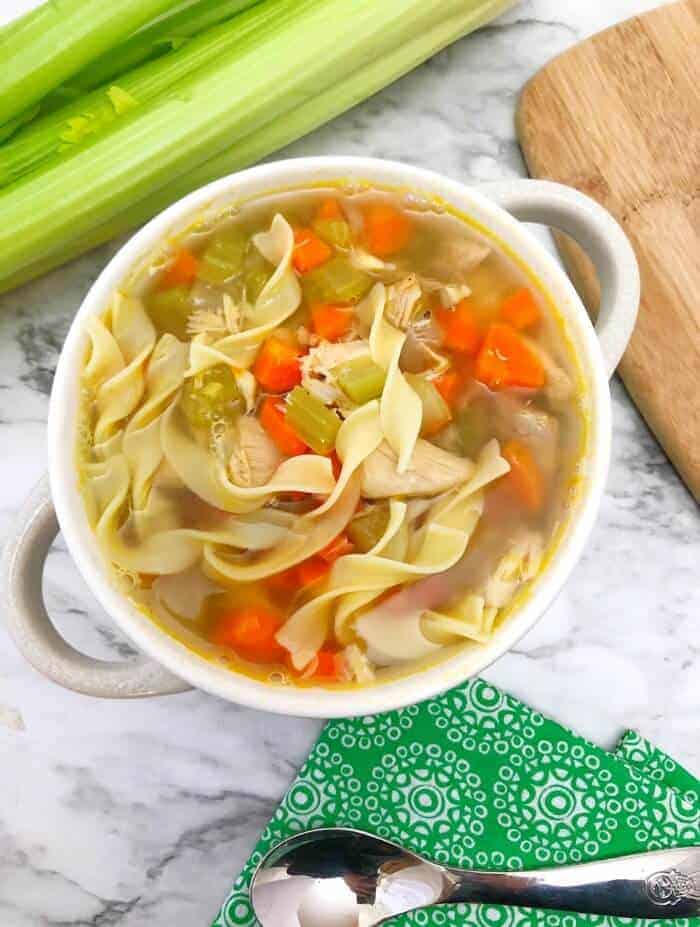 Enjoy the classic comforts of homemade Chicken Noodle Soup in no time with this Super Easy Chicken Noodle Soup Recipe from On My Kids Plate! Enjoy leftovers throughout the week or freeze them for a quick dinner later in the month!
Stir-Fries & Skillets
Quick & Easy Honey Garlic Shrimp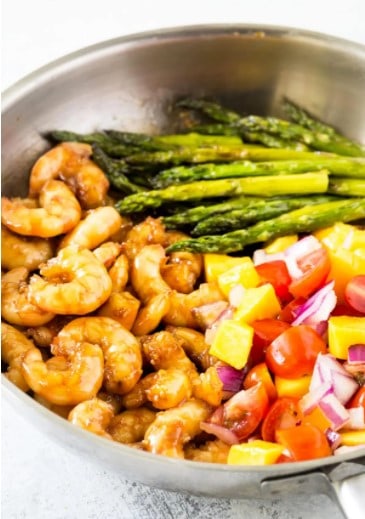 With prawns, fresh veggies, and a honey-garlic stir-fry sauce, this quick dinner from Fearless Dining is nutritious and delicious! Serve this stir-fry over rice, cauliflower, rice, or your favorite noodles for a complete meal.
Loaded Taco Skillet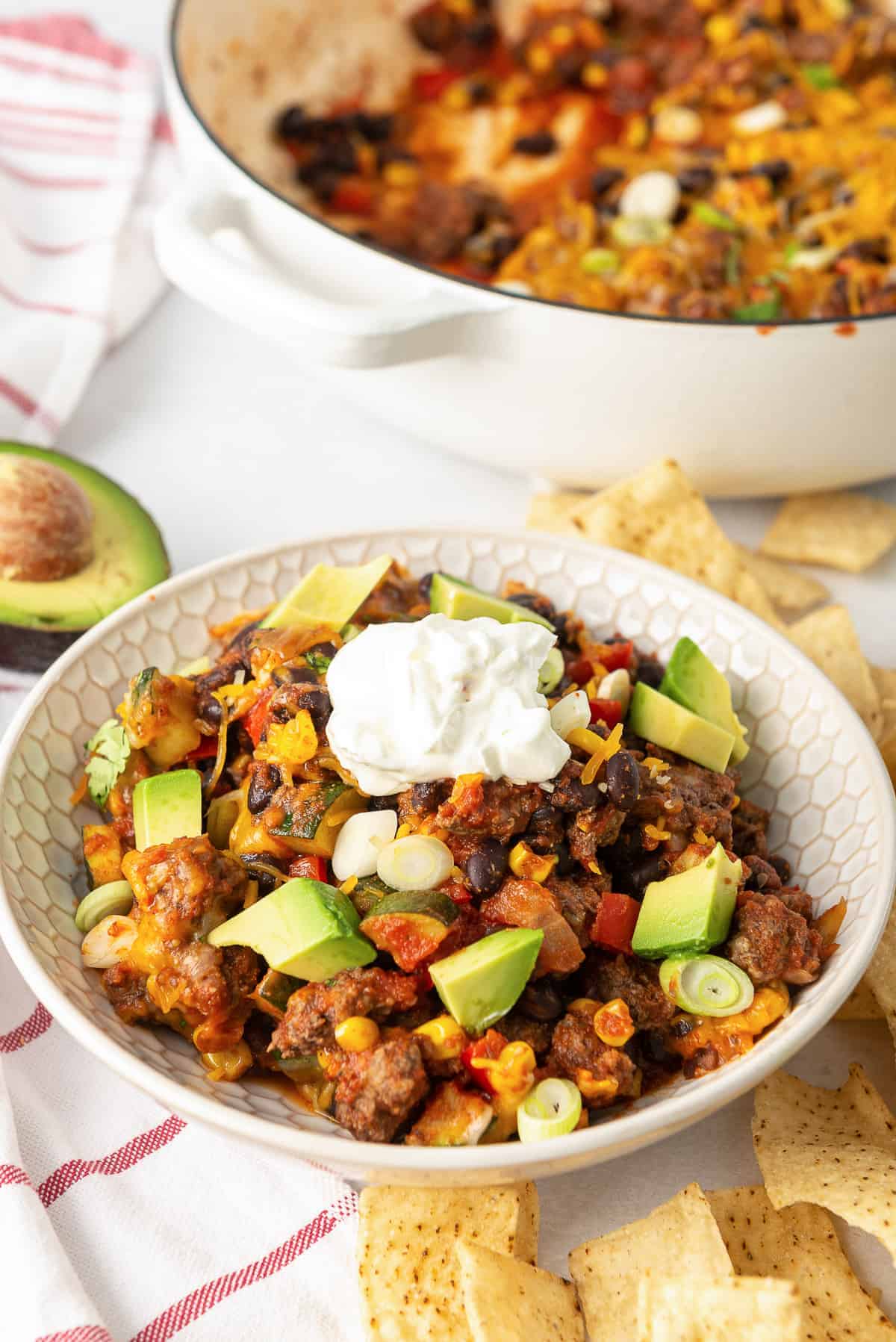 A complete one-pot meal, this Loaded Taco Skillet from Wholesome Made Easy is veggie and protein-packed with tons of flavor. Serve this skillet with tortilla chips or toasted tortillas for a complete dinner!
Easy Chicken Stir-Fry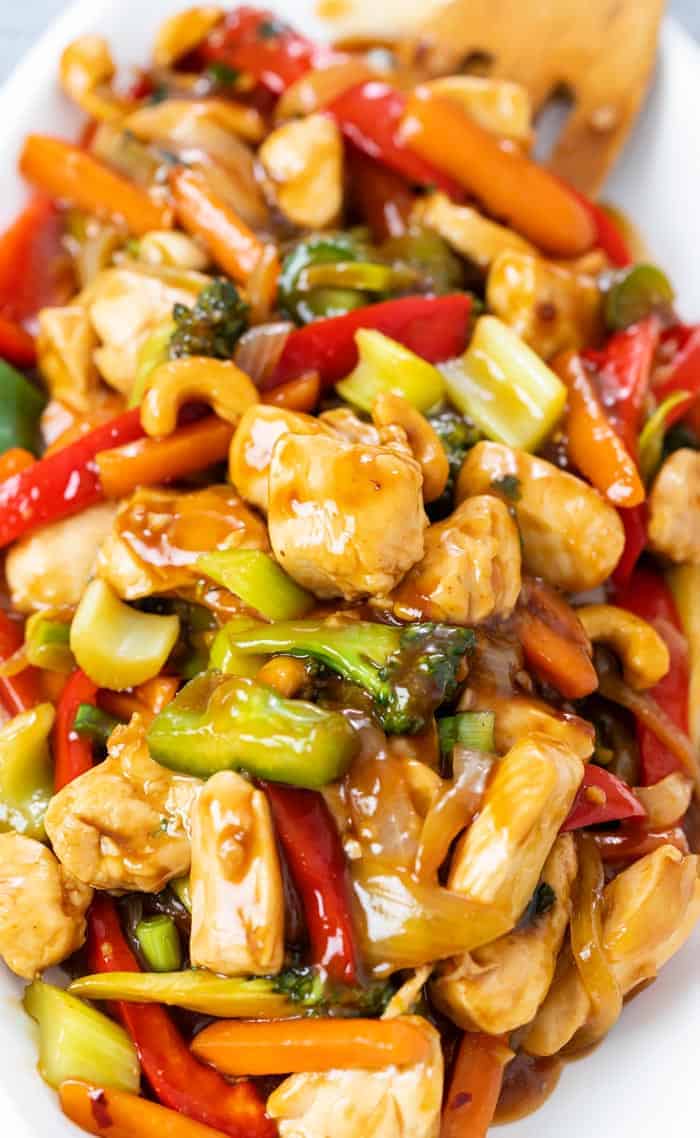 A great chicken stir-fry is a must in almost every dinner rotation. This recipe from The Cozy Cook is deceptively easy to make and features a thick and flavorful sauce, making it a meal you'll come back to again and again.
Creamy Shrimp and Zucchini Skillet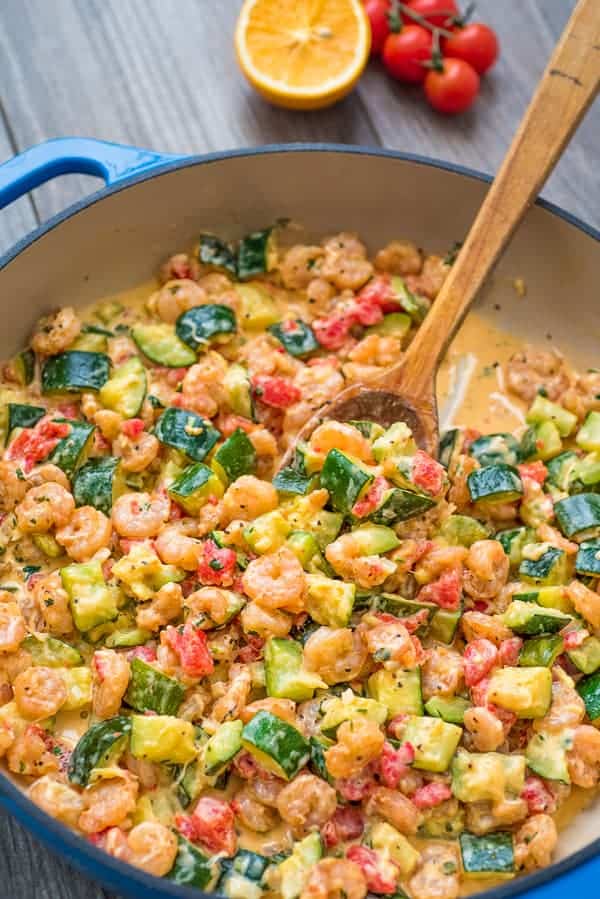 Elegant and impressive appearing, but surprisingly easy to make, this Creamy Shrimp and Zucchini Skillet from Cooktoria is keto-friendly and low carb while being big on flavor. It's a one-pan dish you can serve during the fall and year-round.
Korean Beef Bowl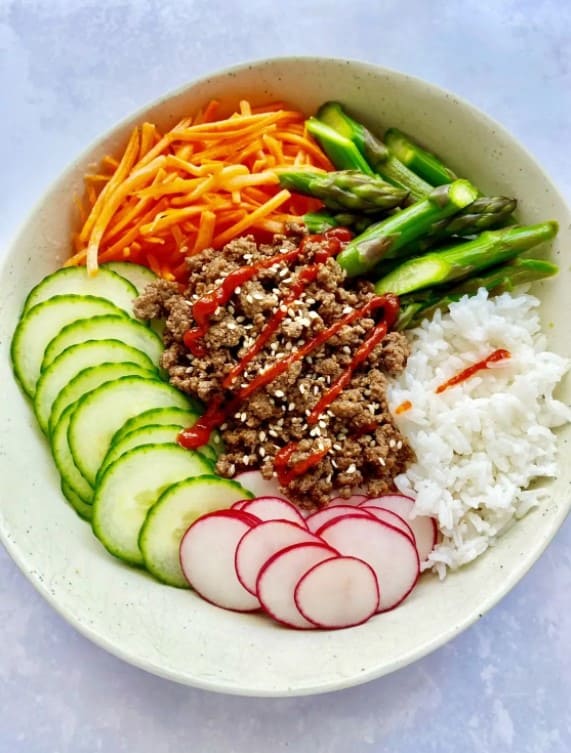 You'll never believe how easy this Korean beef bowl from The Family Food Kitchen is to make! Without any preservatives or MSG, this quick bowl is just as flavorful as those you get in restaurants.
Ground Turkey Teriyaki Rice Bowl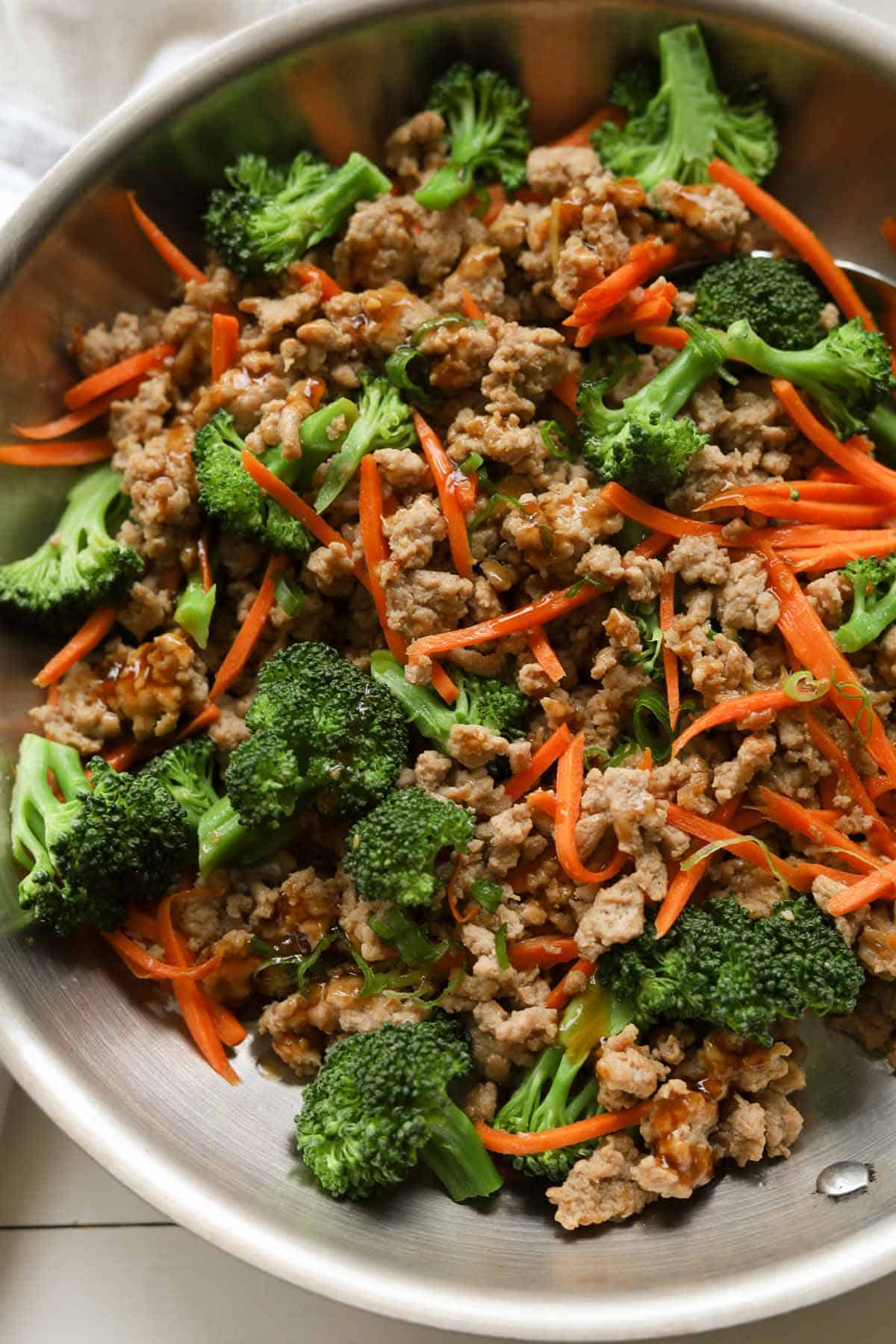 A delicious rice bowl made with ground turkey (or beef!) this teriyaki rice bowl from A Peachy Plate is a complete meal complete with protein, vegetables, and flavor!
Instant Pot & Air Fryer
Instant Pot Chicken & Rice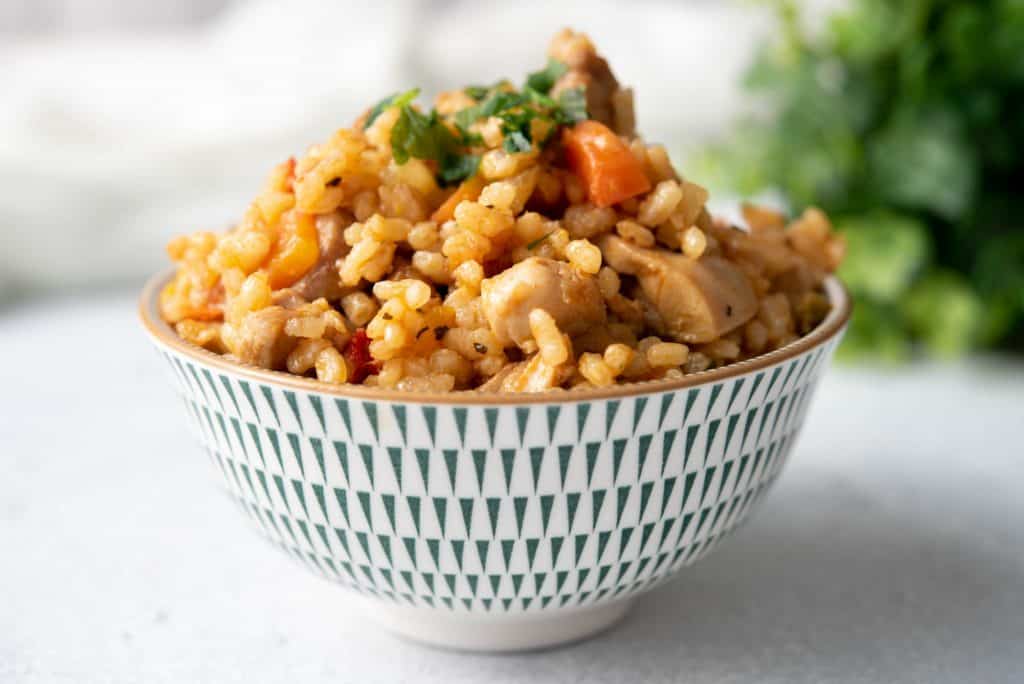 With vegetables, chicken, pantry seasonings, and rice, this Instant Pot Chicken & Rice from Corrie Cooks is easy comfort food that's ready in under 15 minutes. Use boneless skinless chicken breast or thigh to best suit your family's tastes.
Air Fryer Pizza Rolls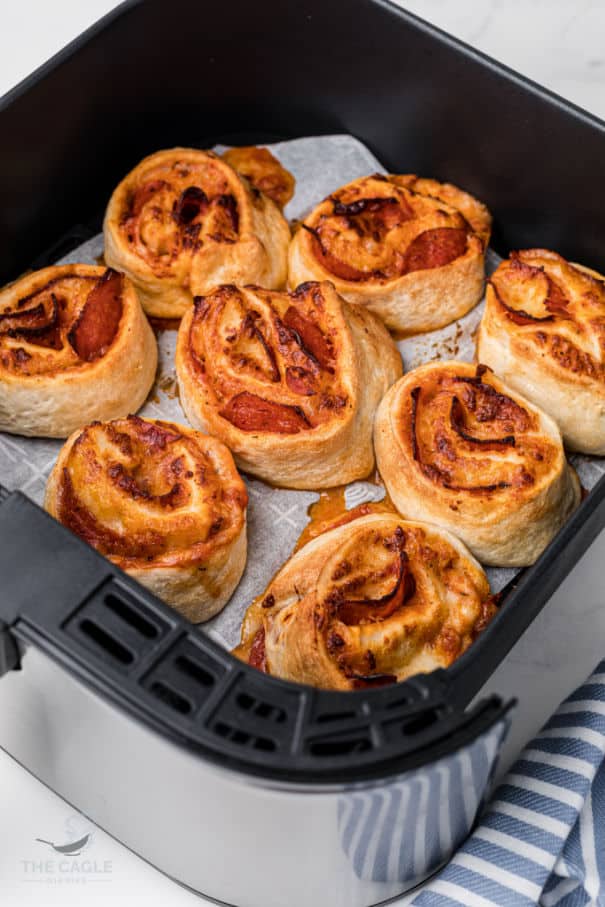 Like homemade pizza but quicker, Air Fryer Pizza Rolls are easy to make and tasty. All you need for this recipe from The Cagle Diaries is refrigerated pizza crust, pizza sauce, cheese, and any of your favorite pizza toppings.
Instant Pot Beef & Broccoli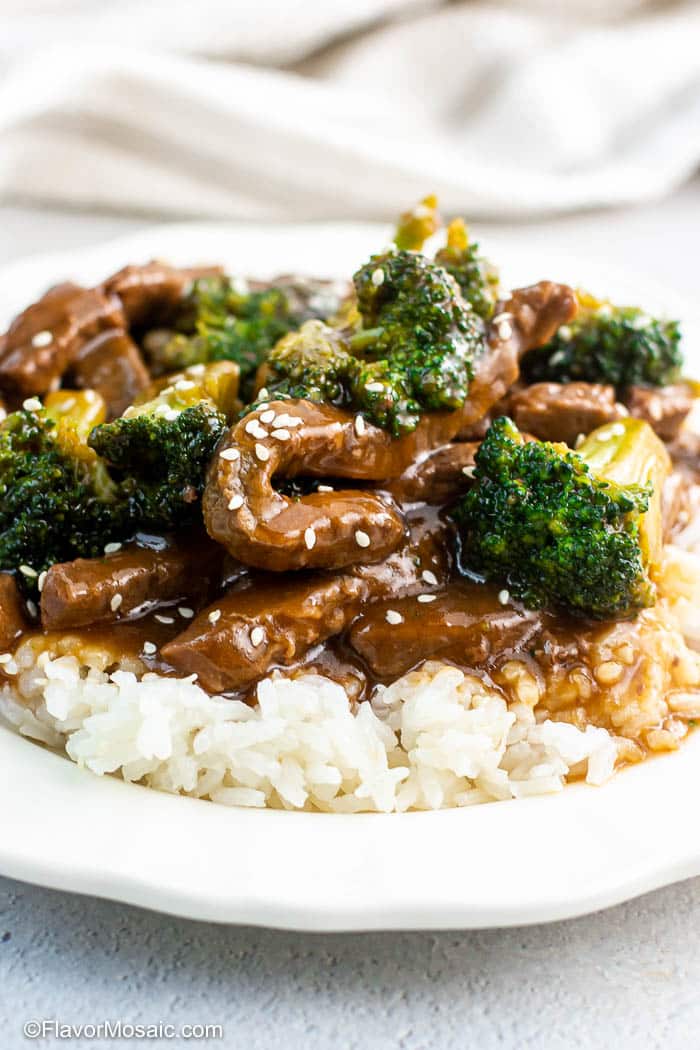 Enjoy the flavors of takeout without the extra expense with this Instant Pot Beef and Broccoli from Flavor Mosaic. This beef stir-fry is saucy, juicy, and made with easy-to-find ingredients.
Instant Pot Sticky Chicken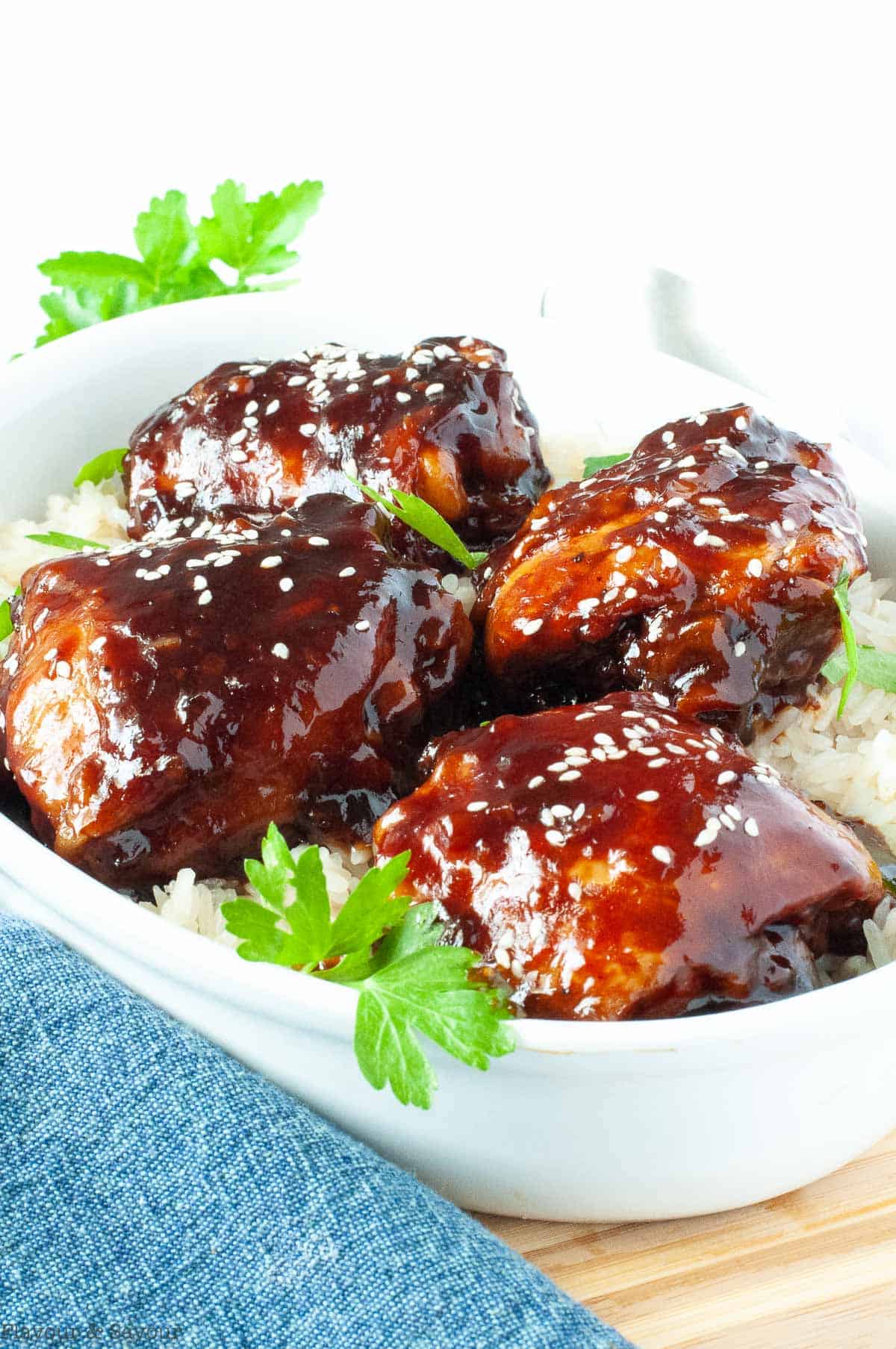 For fall-off-the-bone tender chicken in a finger-licking sticky sauce, this Instant Pot Sticky Chicken from Flavour and Savour is the ticket! Serve these chicken thighs with stir-fried or steamed veggies, rice, quinoa, or garlic noodles.
Instant Pot Pad Thai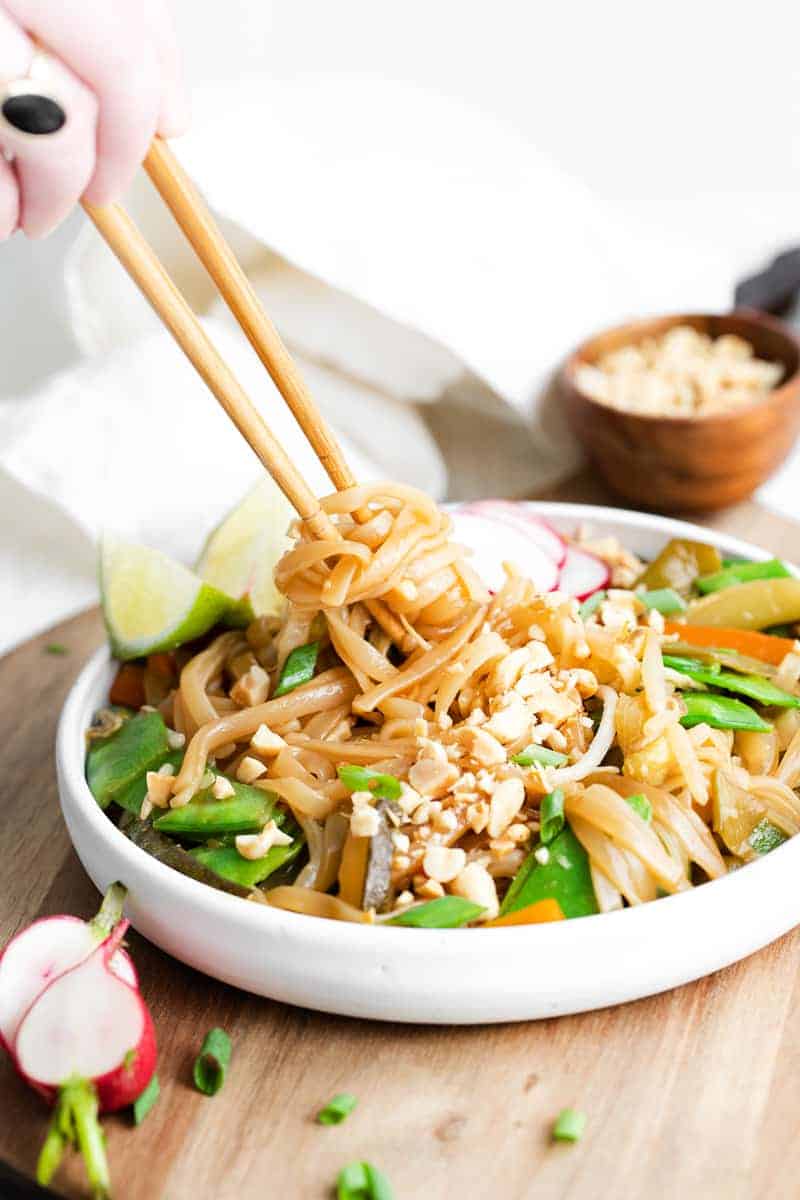 Pad Thai is no longer just for takeout! Thanks to this Instant Pot Pad Thai from Vegetarian Mamma, you can get the simple and fast homemade stir-fried noodles on your table tonight. Bonus: this recipe doesn't call for any exotic or hard-to-find ingredients!
Pasta
Taco Pasta – One Pot!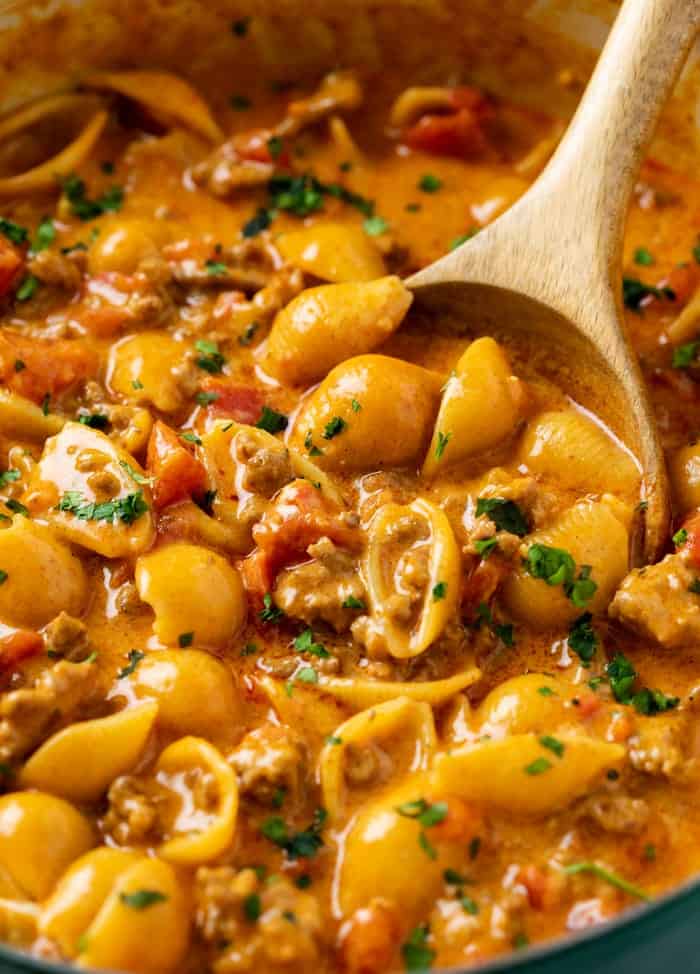 The ultimate comforting, yet quick dinner you can get on the table in a snap, this Creamy Taco Pasta from The Cozy Cook will be a hit! Pasta shells are smothered in a crave-worthy cheesy taco and ground beef sauce. It will instantly become a family favorite!
One-Pot Ground Turkey Spaghetti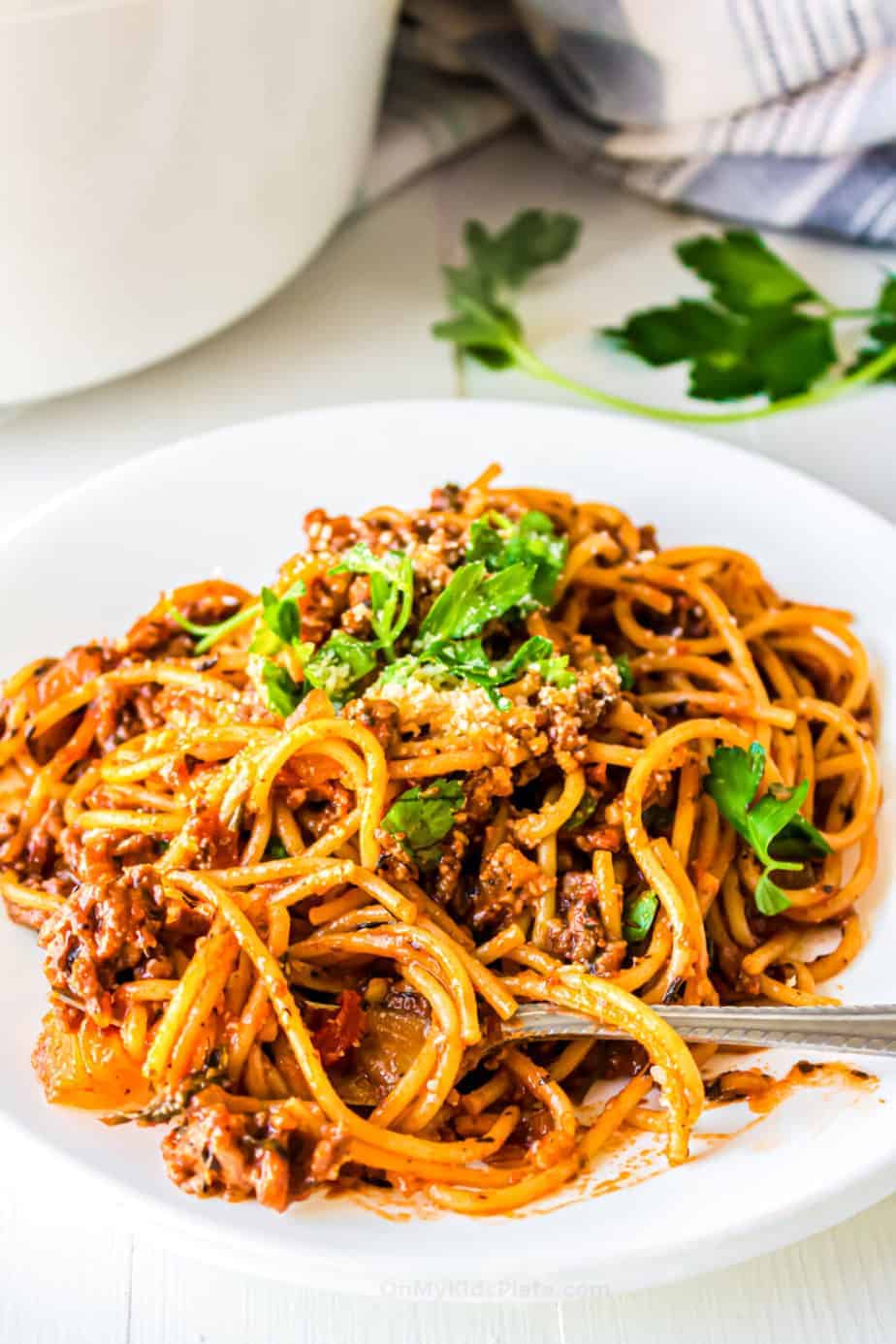 Love spaghetti but don't like the clean-up? This One Pot Ground Turkey Spaghetti from On My Kids Plate is for you! This family-friendly pasta with meat sauce is cooked all in one pot for a quick and easy meal.
Lemon Ricotta Pasta with Peas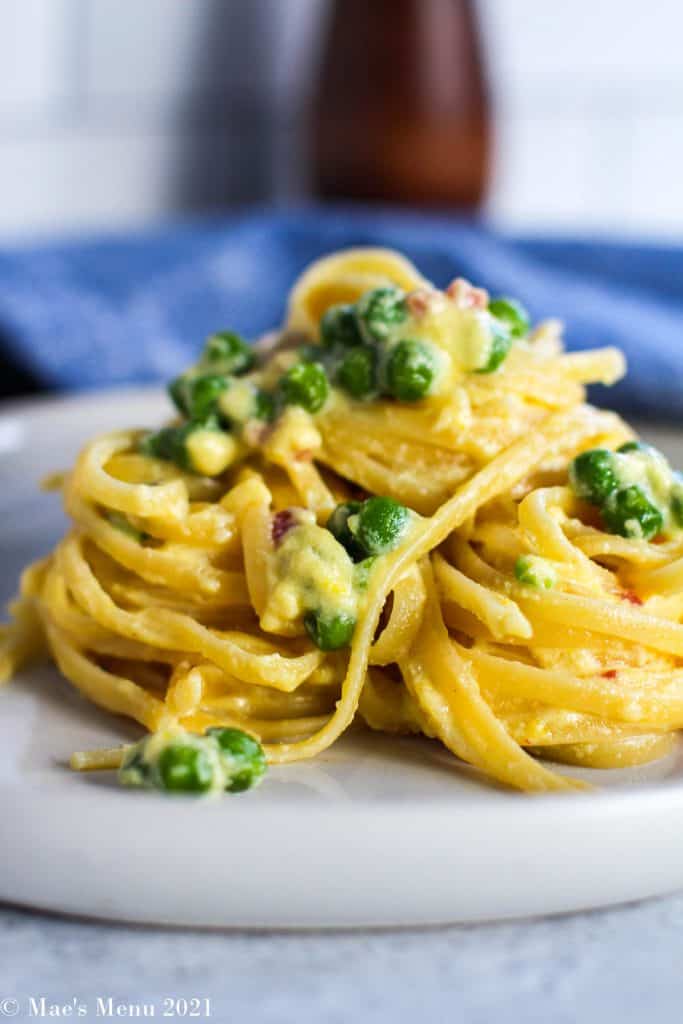 Impressive enough for a restaurant, but easy enough to make on a weeknight, Lemon Ricotta Pasta with Peas from Mae's Menu is a quick and satisfying pasta meal. Top the pasta with grilled chicken to add extra protein-staying power.
Sheet Pan Recipes
Sheet Pan Lemon Rosemary Chicken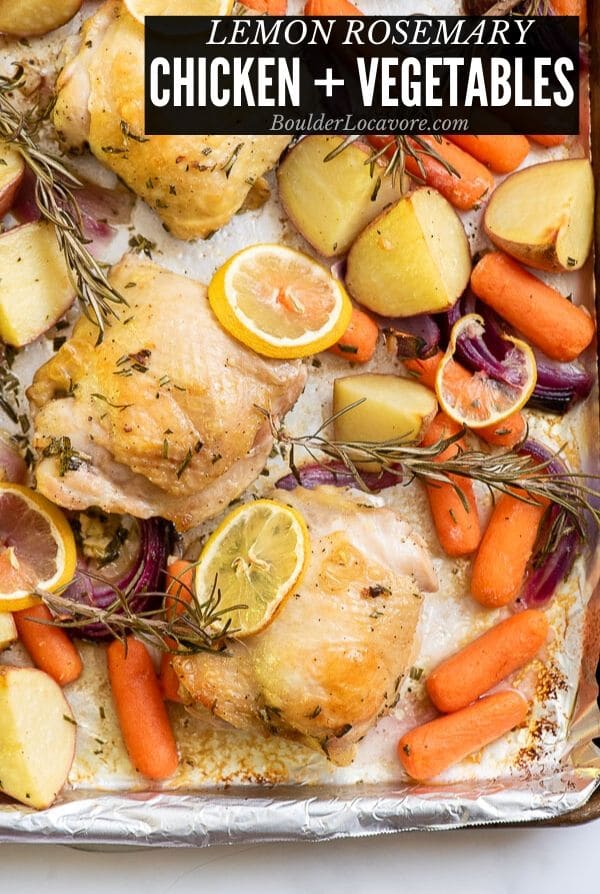 A flavorful chicken recipe that requires no marinating, this Sheet Pan Lemon Rosemary Chicken from Boulder Locavore is bursting with savory and bright flavors. Serve this chicken with steamed green beans, sauteed spinach, or a green salad.
Easy Nachos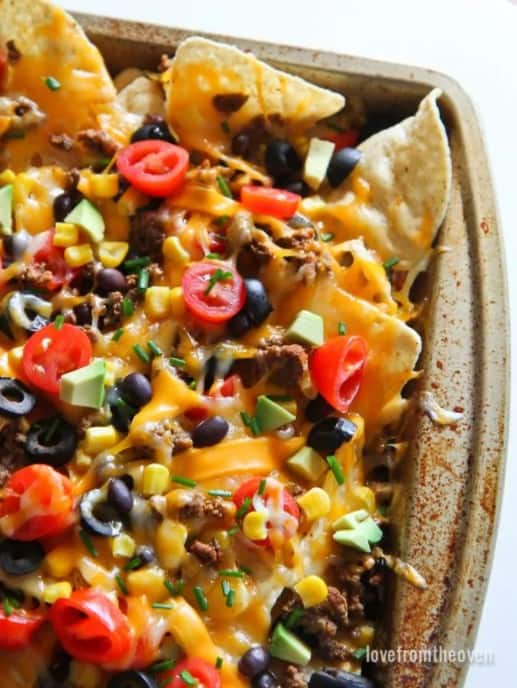 No longer just an appetizer, Easy Nachos just like these from Love From The Oven make an easy and complete meal the whole family will love. Make the recipe your own by using your favorite meat, cheese, and veggie toppings.