15 Banana Bread Recipes You Will Love
By: Vickie | Updated: 20th April 2022
Banana bread has always been the perfect treat for breakfast, snacking, or dessert, but there are so many more delicious ways to make it than you might think.
With recipes like chocolate walnut banana bread, cinnamon swirl banana, white chocolate almond banana bread and so many more, you won't ever want to eat just plain old banana bread again!
So if you are a banana bread lover you will love every one of these banana bread recipes!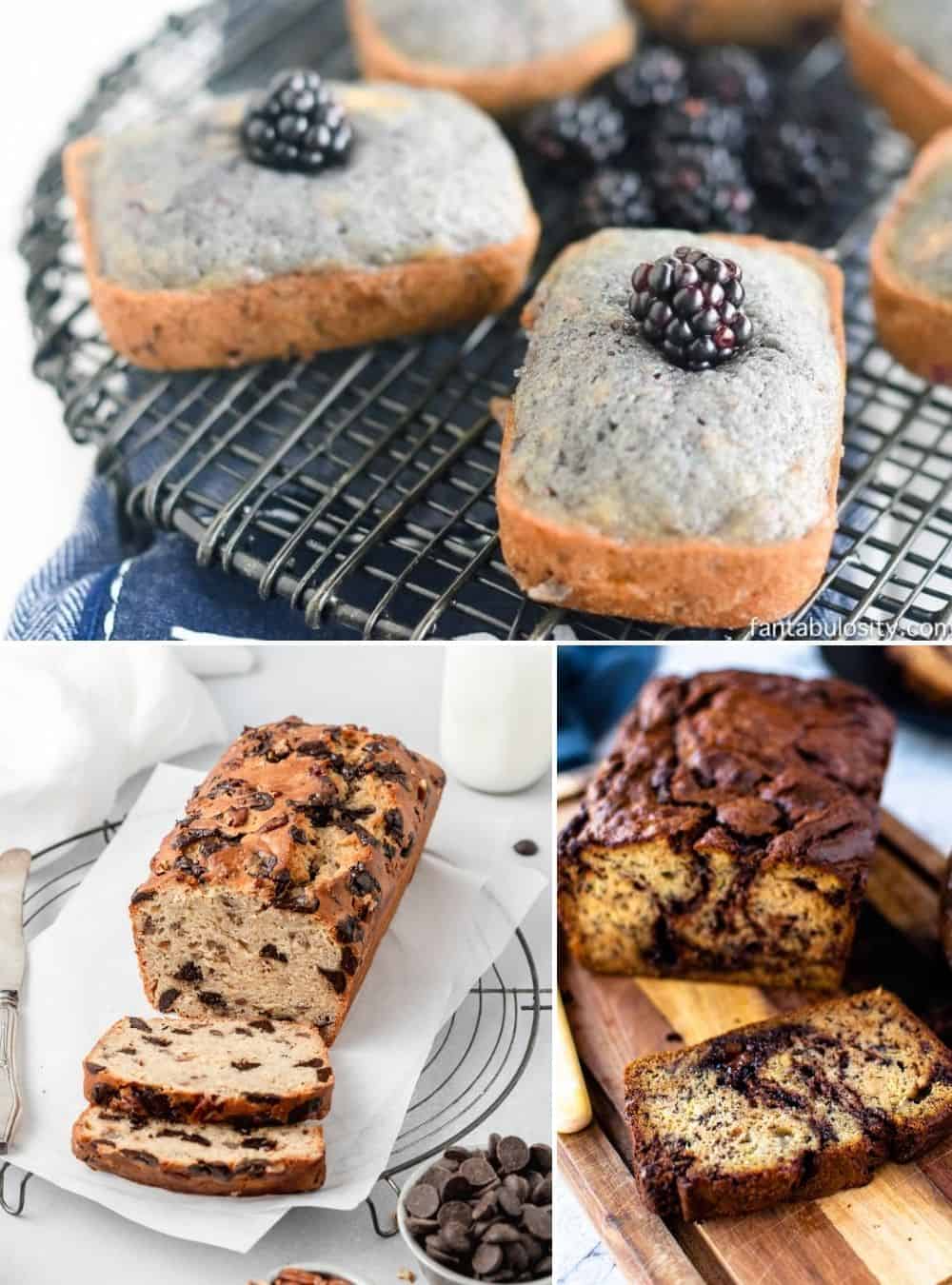 If you are looking for other types of bread recipes, you could try these instead:
No-Yeast Bread Recipes – More than 30 delicious bread recipes made without yeast from cinnamon rolls to banana bread, naan bread, soda bread, and many more recipes that don't use yeast!
No-Knead Bread Recipes – These no-knead bread recipes are perfect for when you are craving some warm and fresh bread but do not have the time or energy to spend kneading it and waiting for it to rise.
15 Delicious Banana Bread Recipes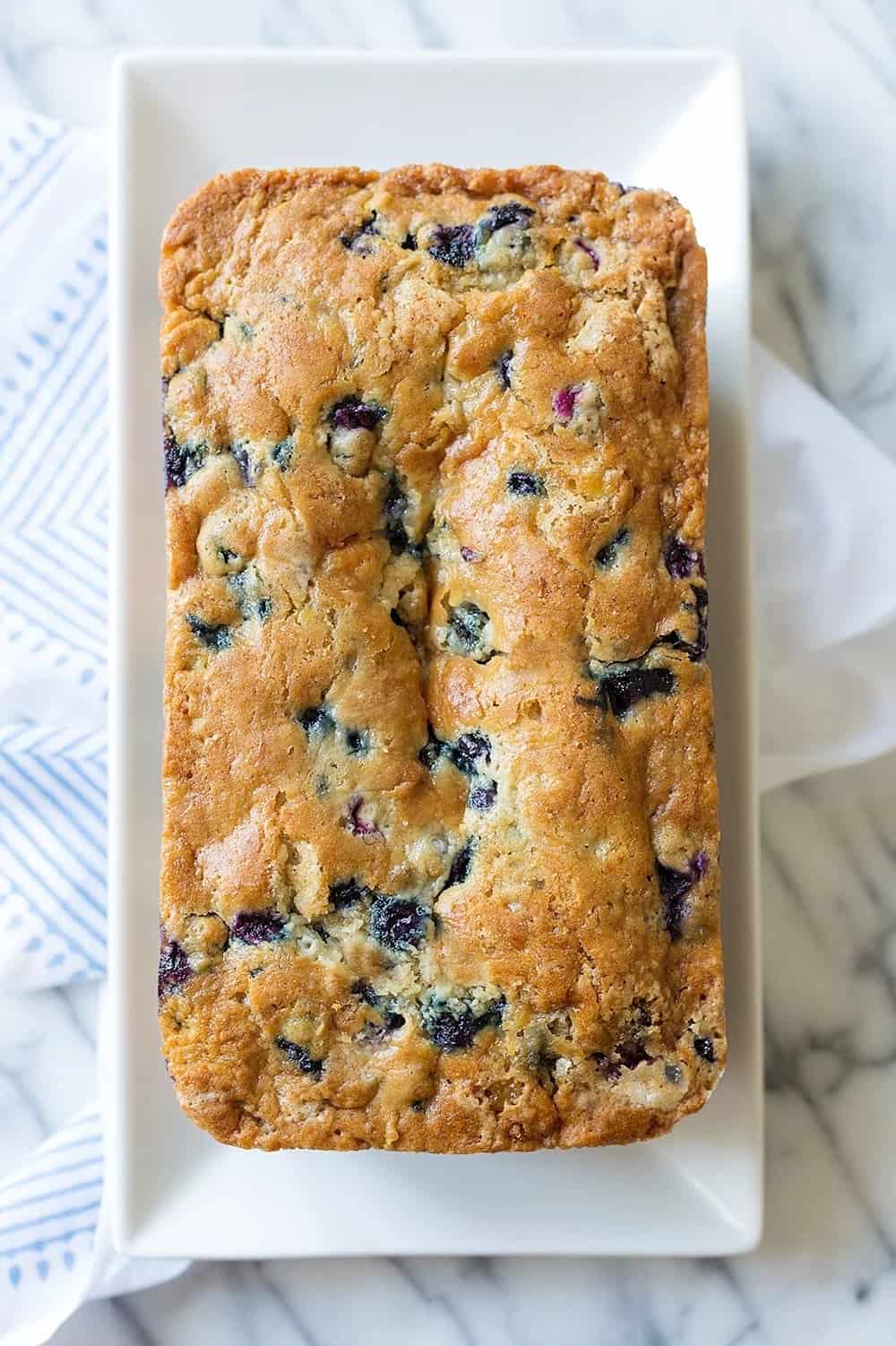 This Blueberry Banana Bread is flavorful and full of blueberries! If you want a twist on classic banana bread, blueberries are a delicious addition!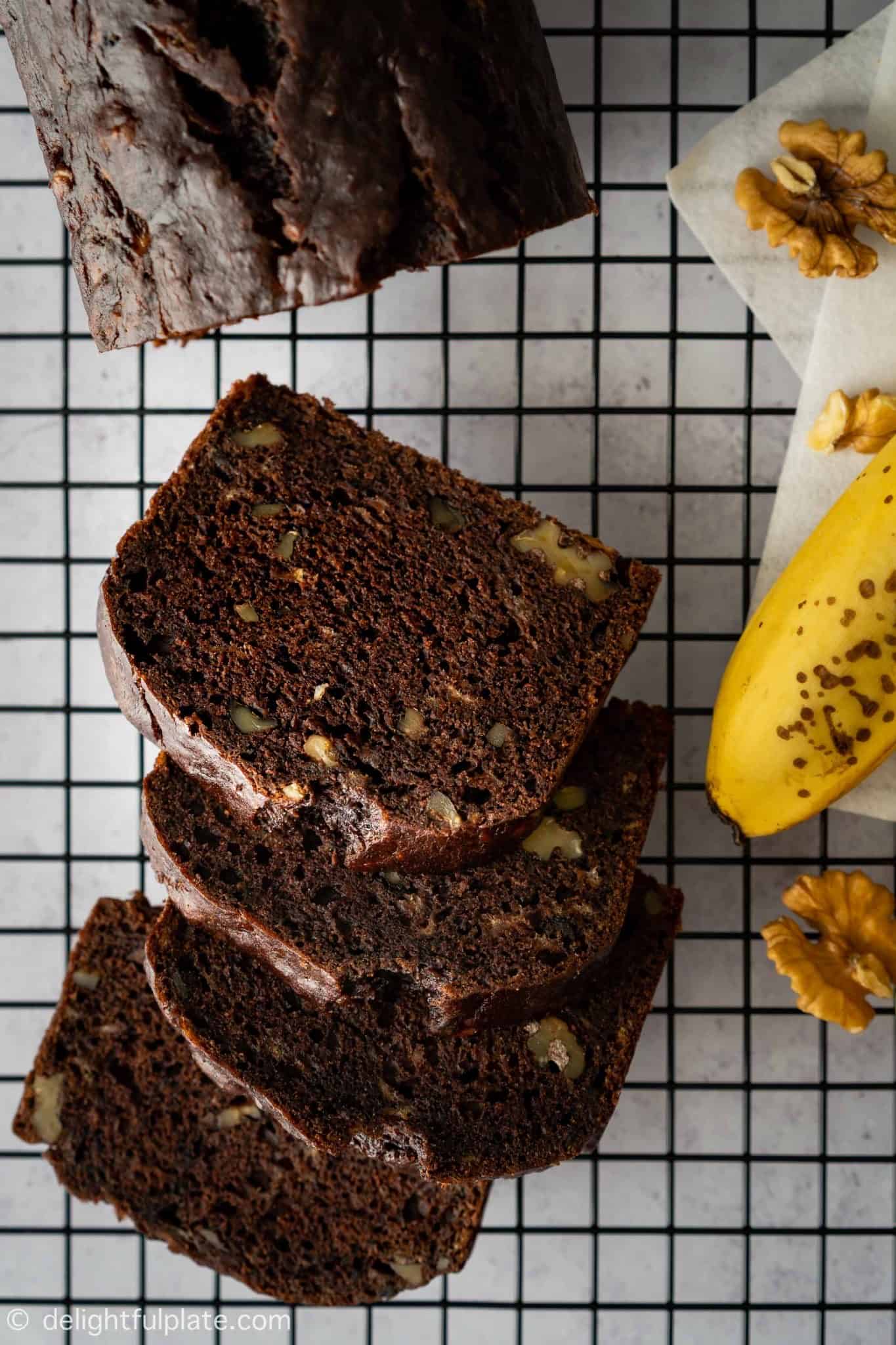 This Chocolate Walnut Banana Bread is so delicious with a chocolatey, nutty flavor and wonderful aroma. It is great as breakfast, dessert, or a mid-day snack.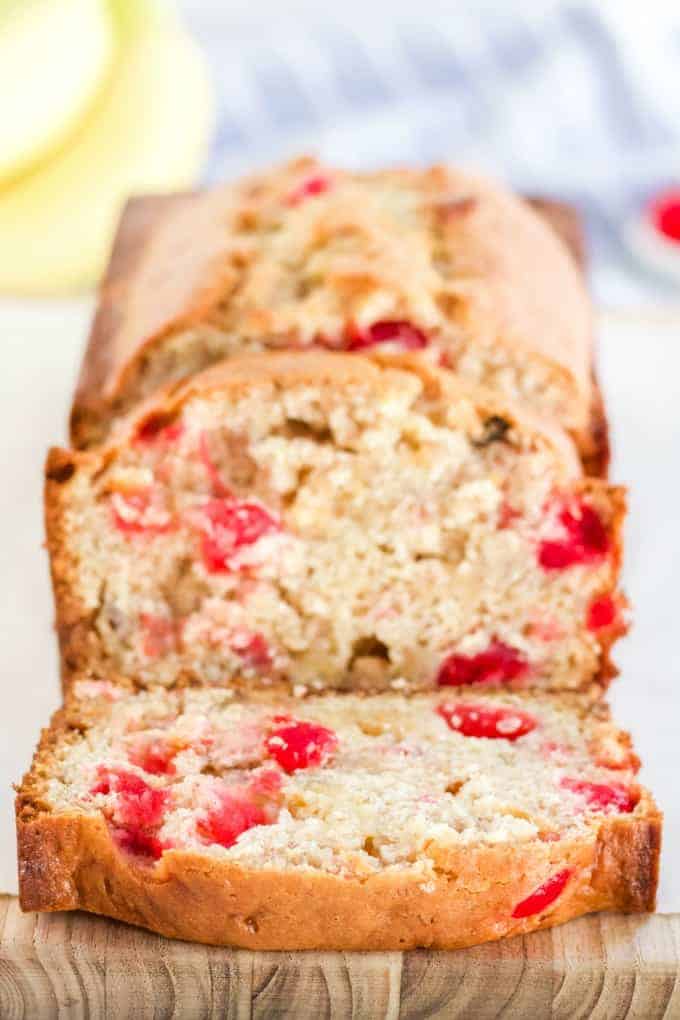 White Chocolate Cherry Banana Bread – This is a great twist on traditional banana bread – chocked full of maraschino cherries and white chocolate. If you added in some nuts and milk chocolate, it would taste just like a banana split!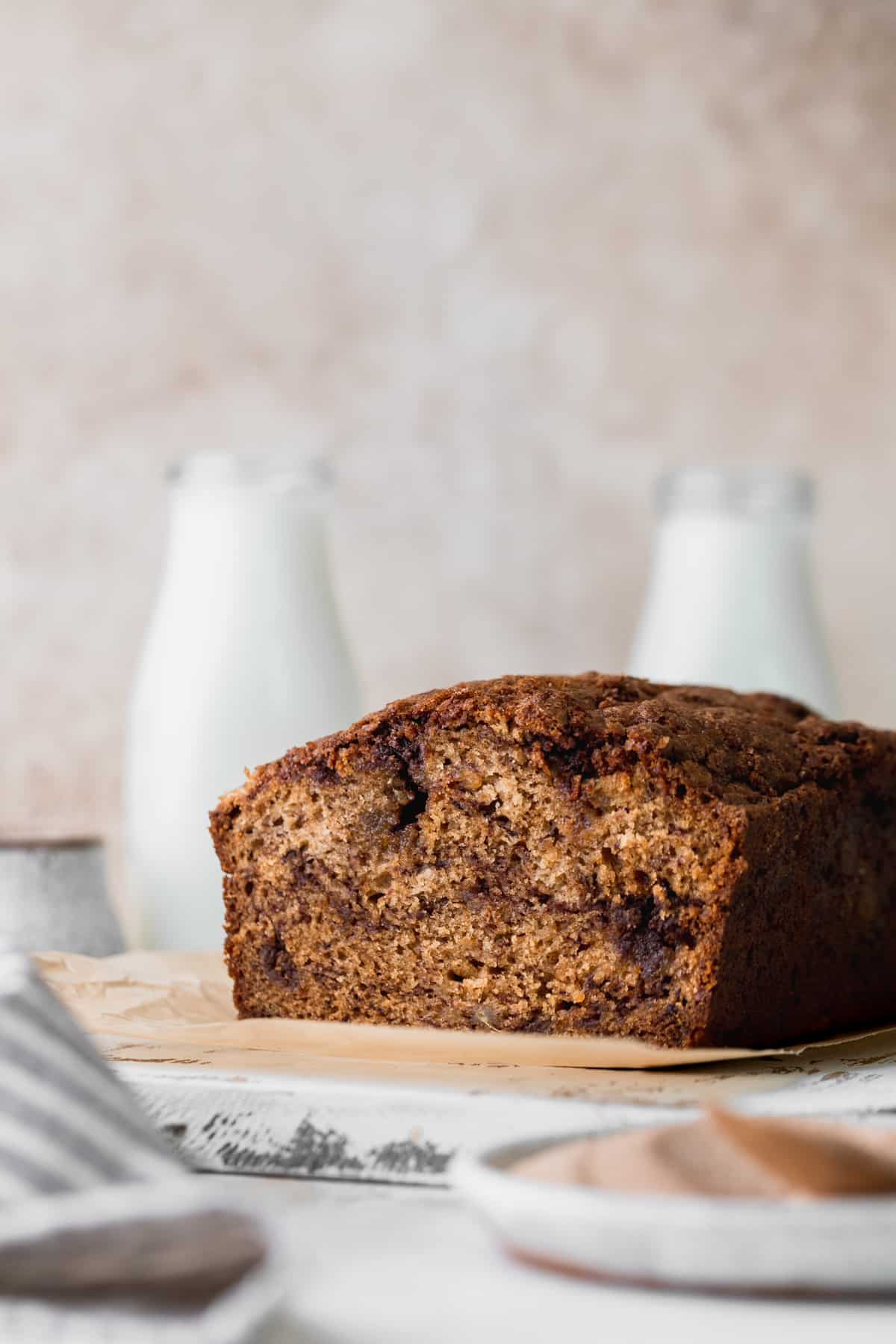 This easy cinnamon swirl banana bread is a one-bowl recipe. It is a moist cinnamon banana bread with three layers of cinnamon swirl. The cinnamon filling gives it a crunchy top. It is easy to make and tastes amazing!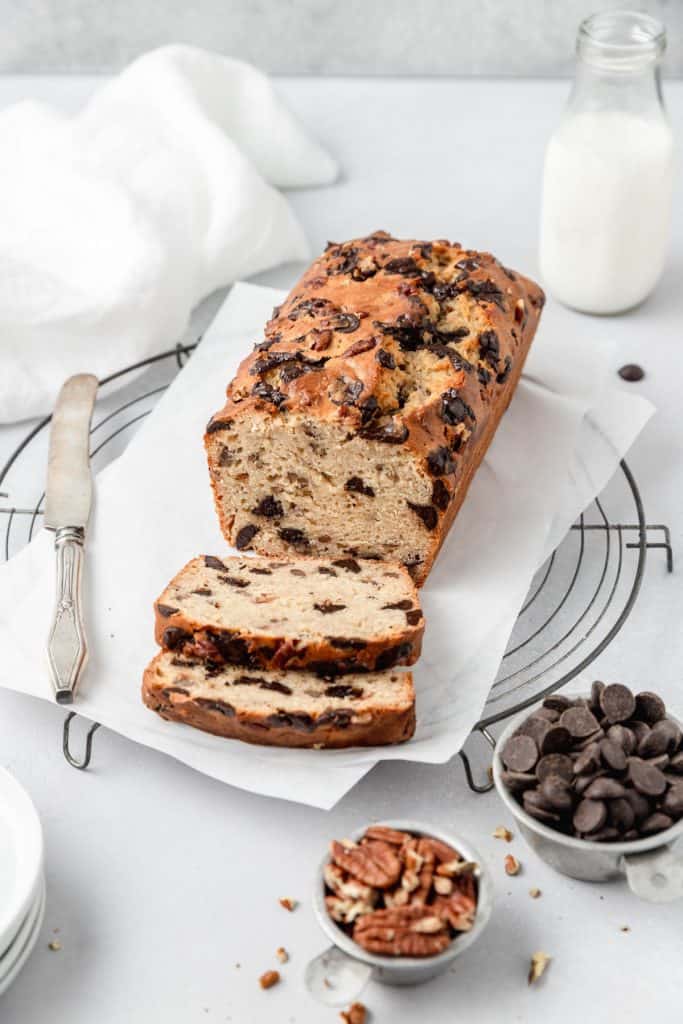 This soft, fluffy sourdough banana bread with chocolate chips and pecans is one of my favorite ways to use up leftover sourdough discard!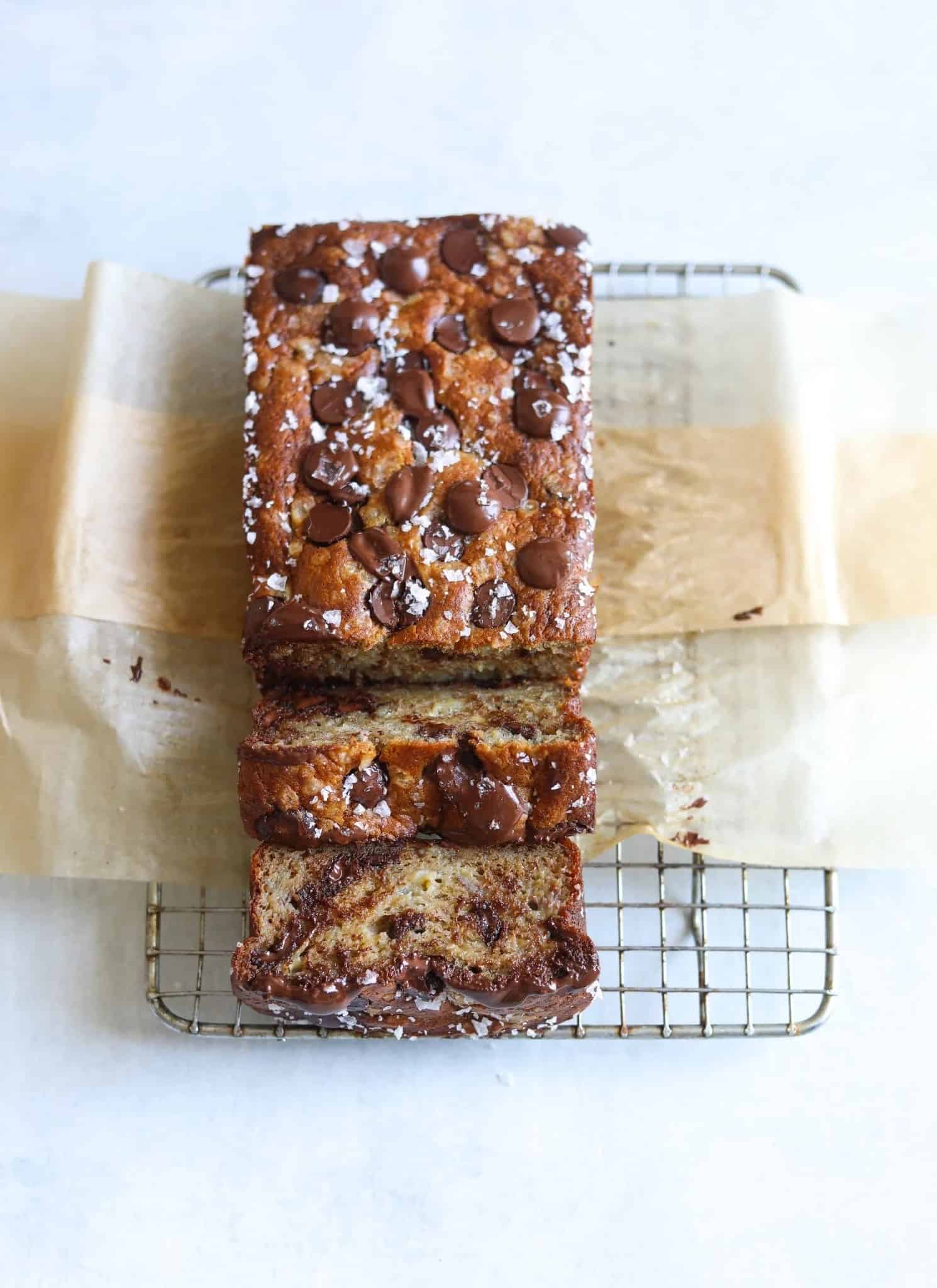 Indulgent dark chocolate banana bread topped with flakey sea salt! You may want to make a double batch because this loaf has a tendency to disappear quickly!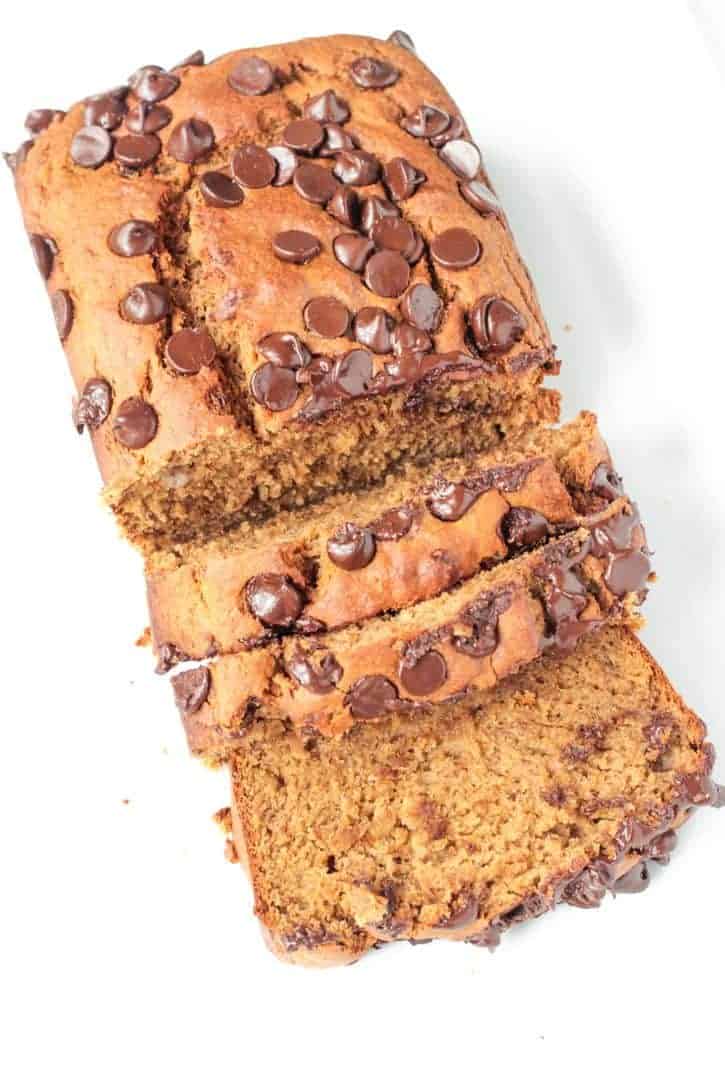 This Peanut Butter Banana Bread is soft and fluffy and so easy to make. It's also healthier than your average dessert bread. This version is dairy-free, egg-free, oil-free, refined sugar-free, and vegan. It's also so delicious, no one will know it's healthy!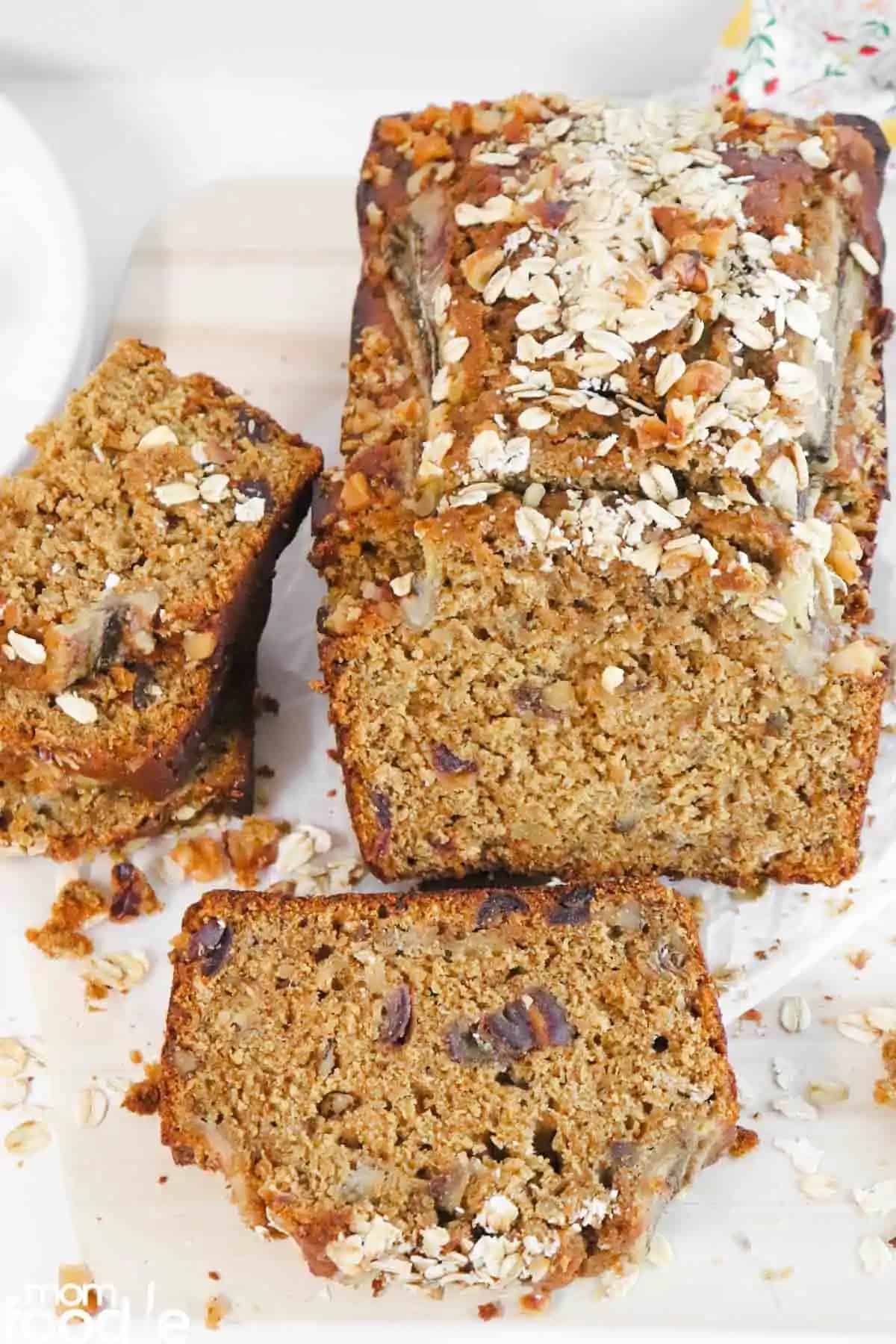 Chopped dates bring a pop of extra sweetness, and chewiness to this banana bread, while the nuts and oats add texture and richness. A wholesome banana bread that everyone will love.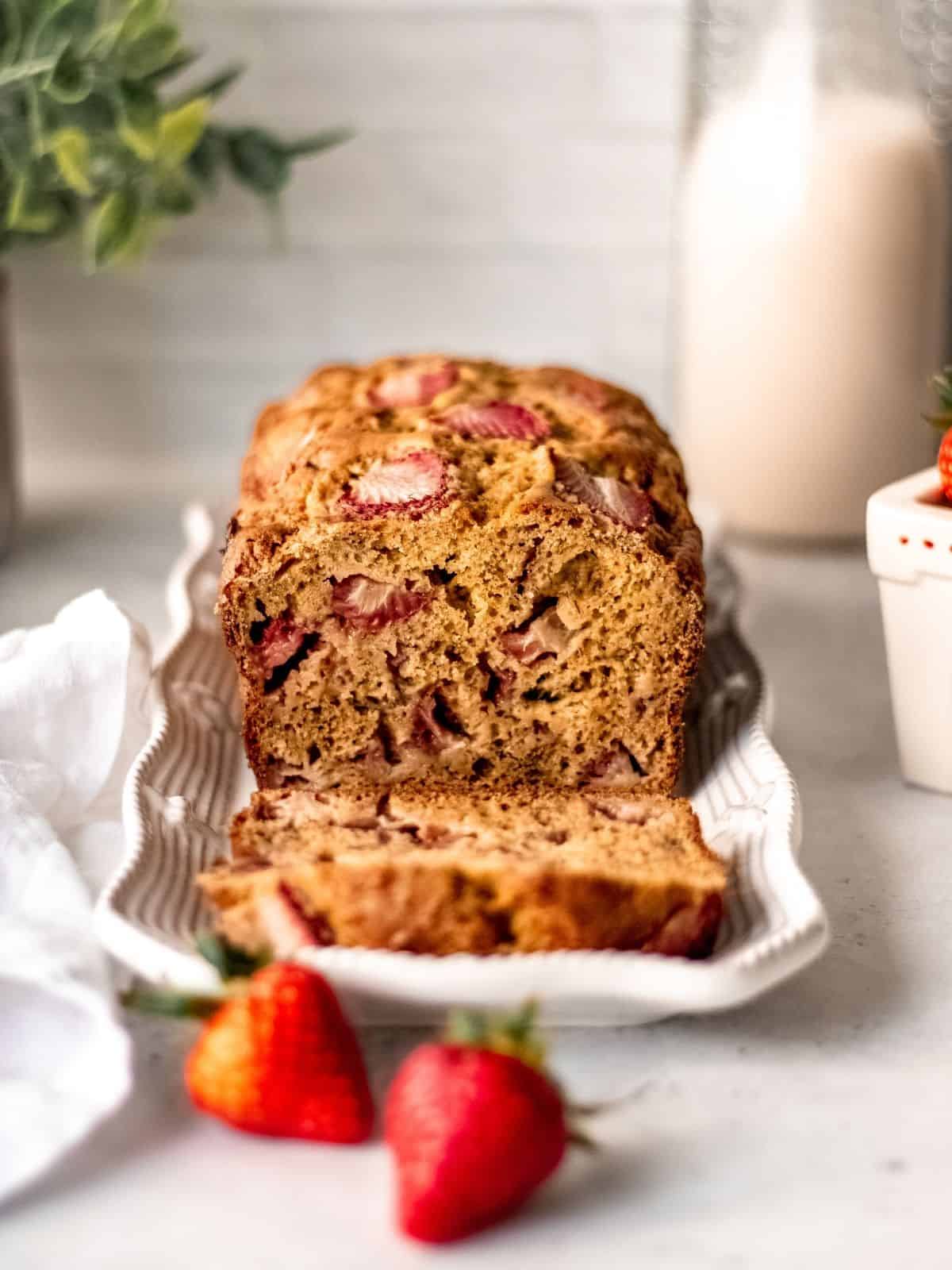 Strawberry banana bread is healthy and made with Greek yogurt. Fresh strawberries baked into every slice is an easy addition that everyone will love!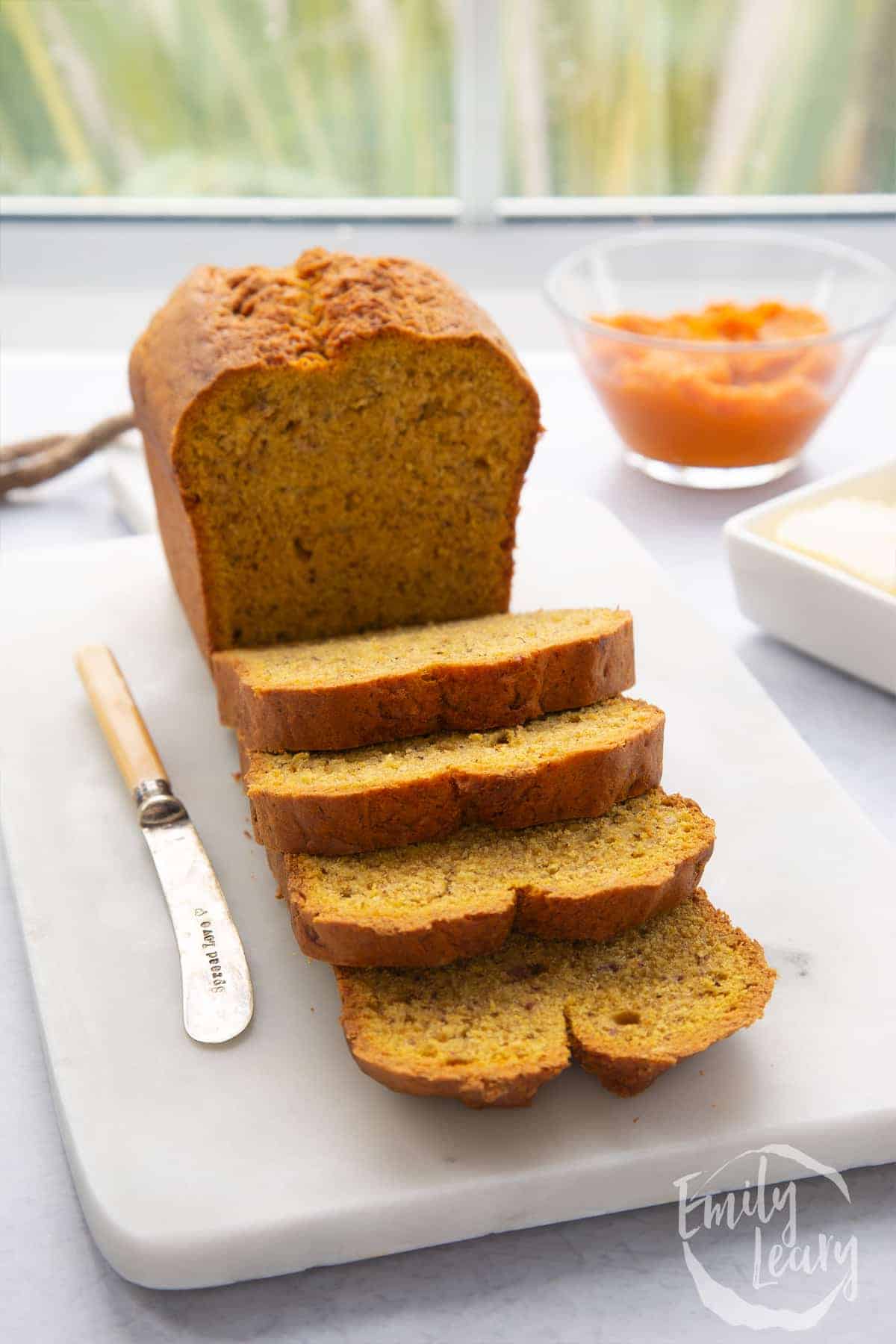 Soft, light-spiced, and full of flavor, this one-bowl pumpkin banana bread is a tough act to beat and perfect for Autumn/fall.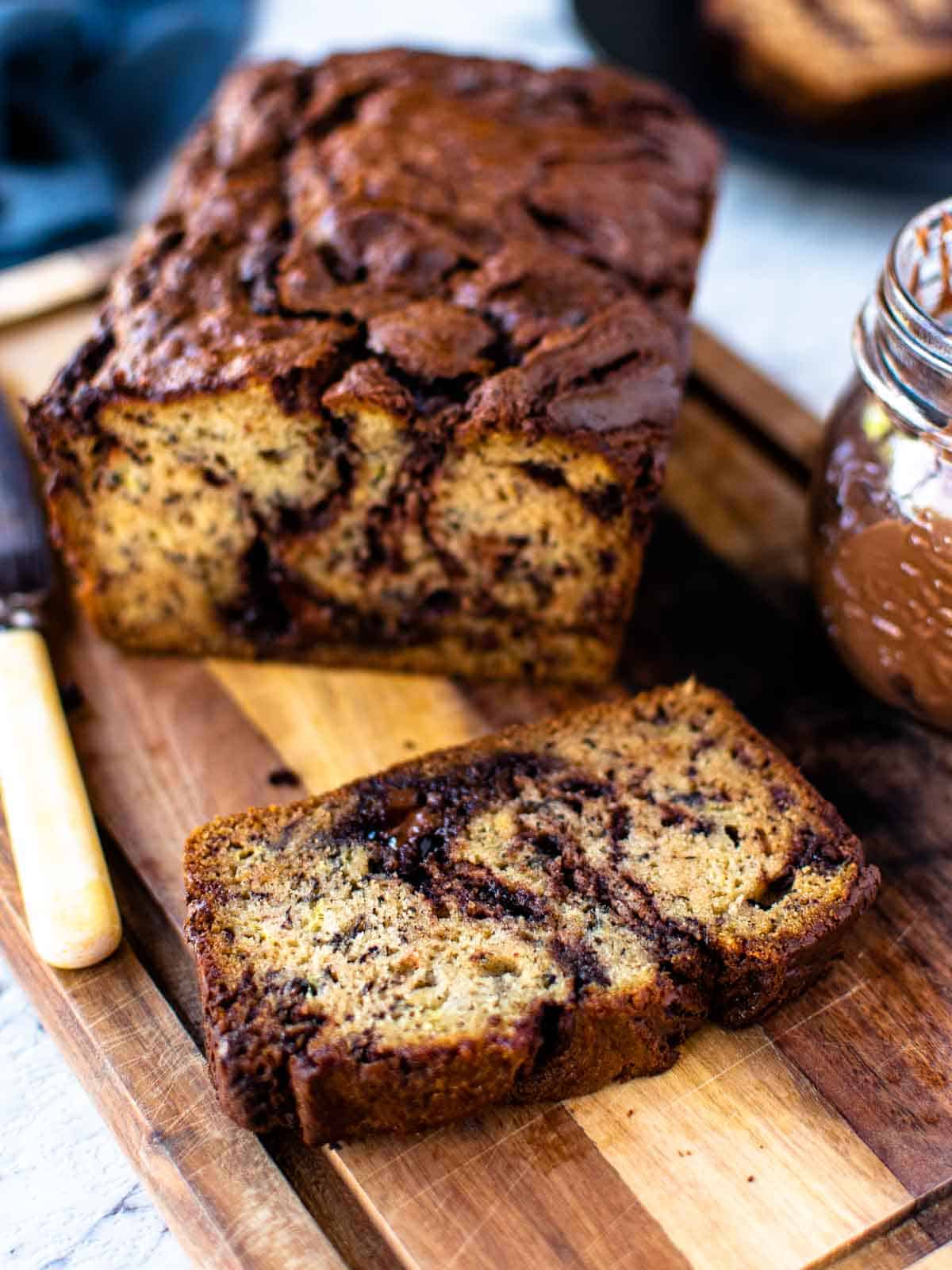 A terrific twist on an old favorite, banana bread with Nutella is quick and easy to make – and makes excellent use of overripe bananas. This recipe is quick to make and yields a moist, tender banana bread with lots of thick swirls of Nutella.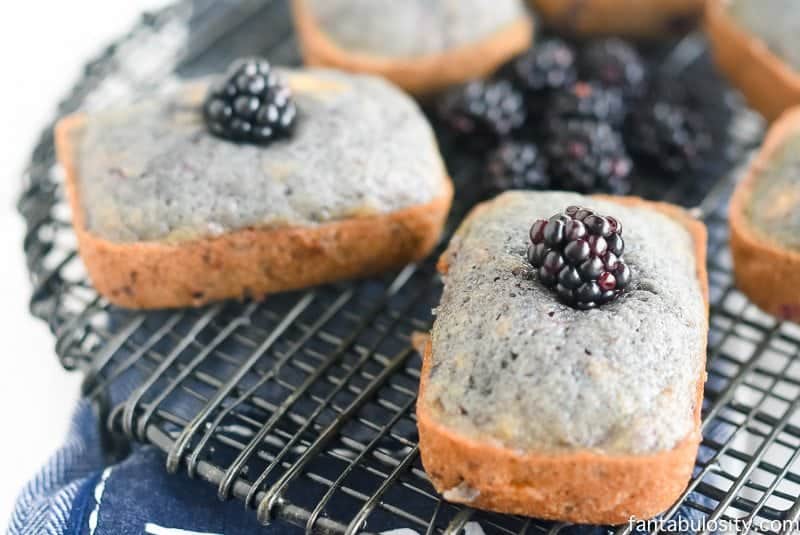 Blackberry-Flax Banana Bread – The perfect way to use up those blackberries in the fridge, and the older bananas on the counter! Serve for breakfast along with a cup of coffee, or make it an afternoon snack!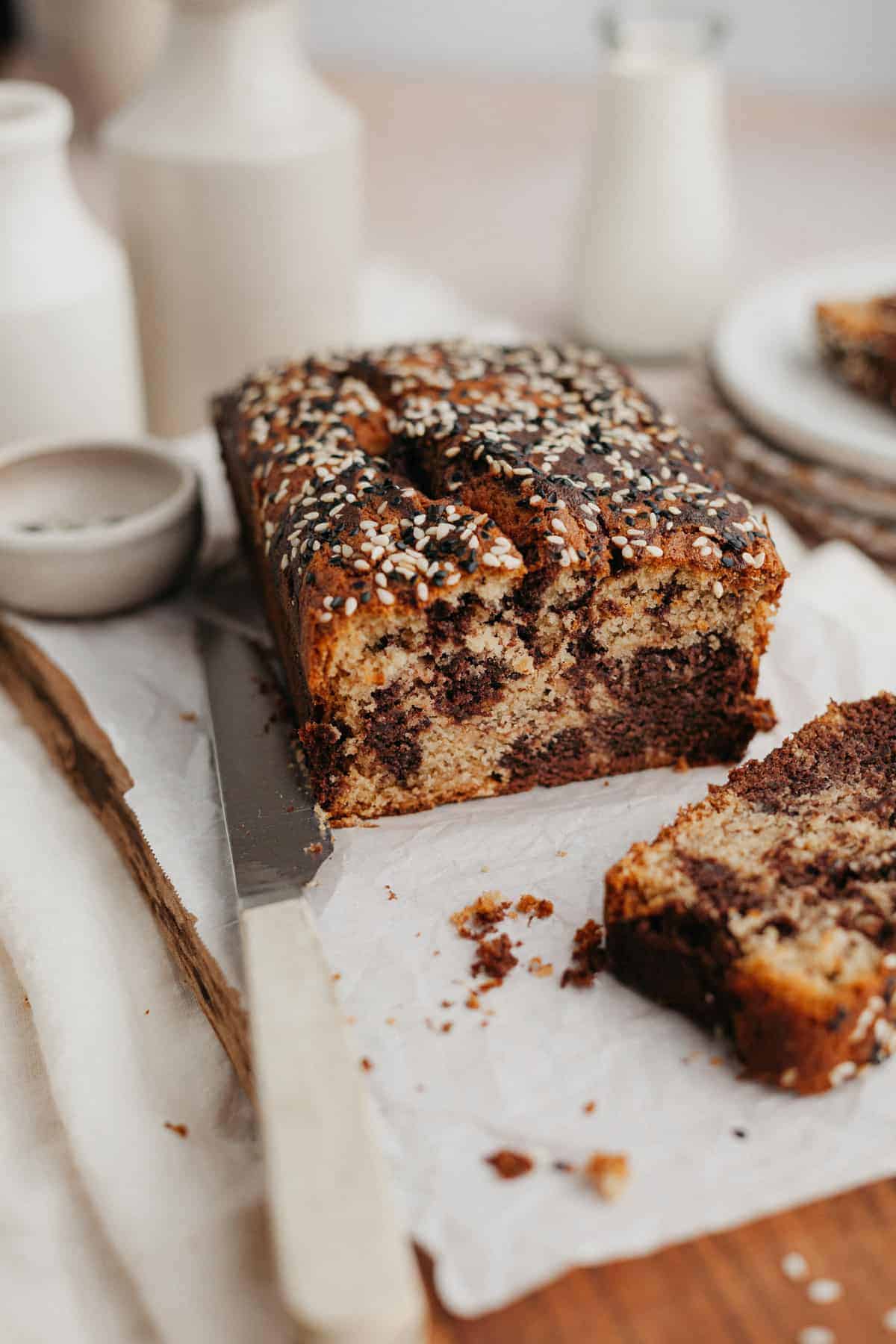 This chocolate tahini banana bread has a gorgeous swirl running through it and is sprinkled with sesame seeds!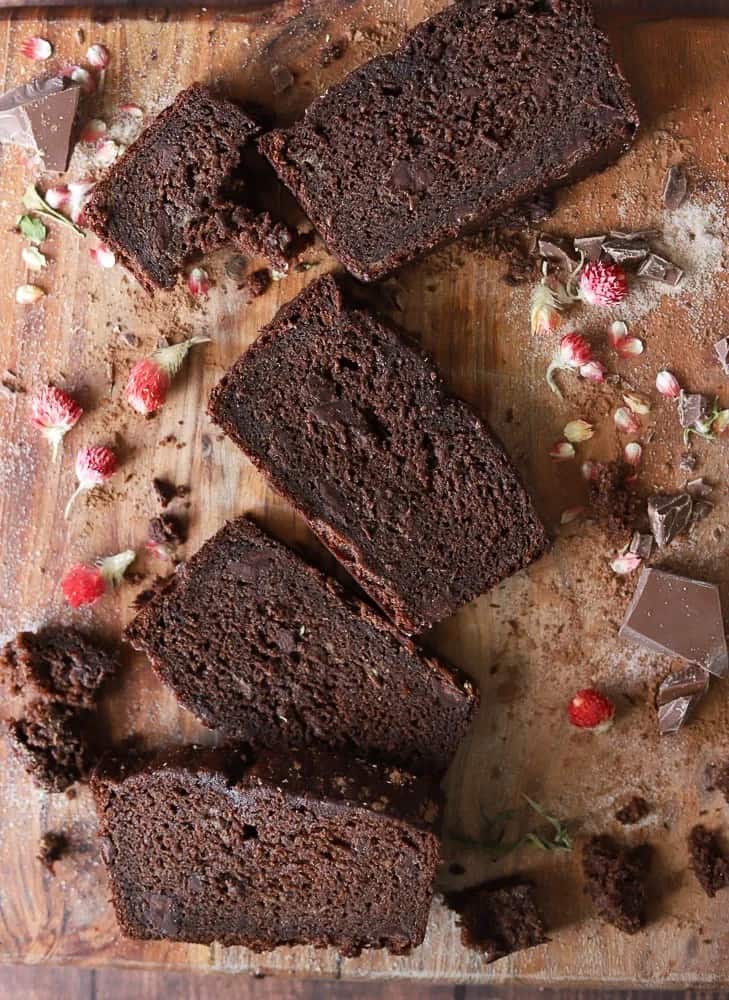 This Double Dark Chocolate Banana Bread is a chocolate lover's dream! Perfect for snacking, dessert or breakfast, this rich chocolate banana loaf is super moist, tender, and oh so decadent!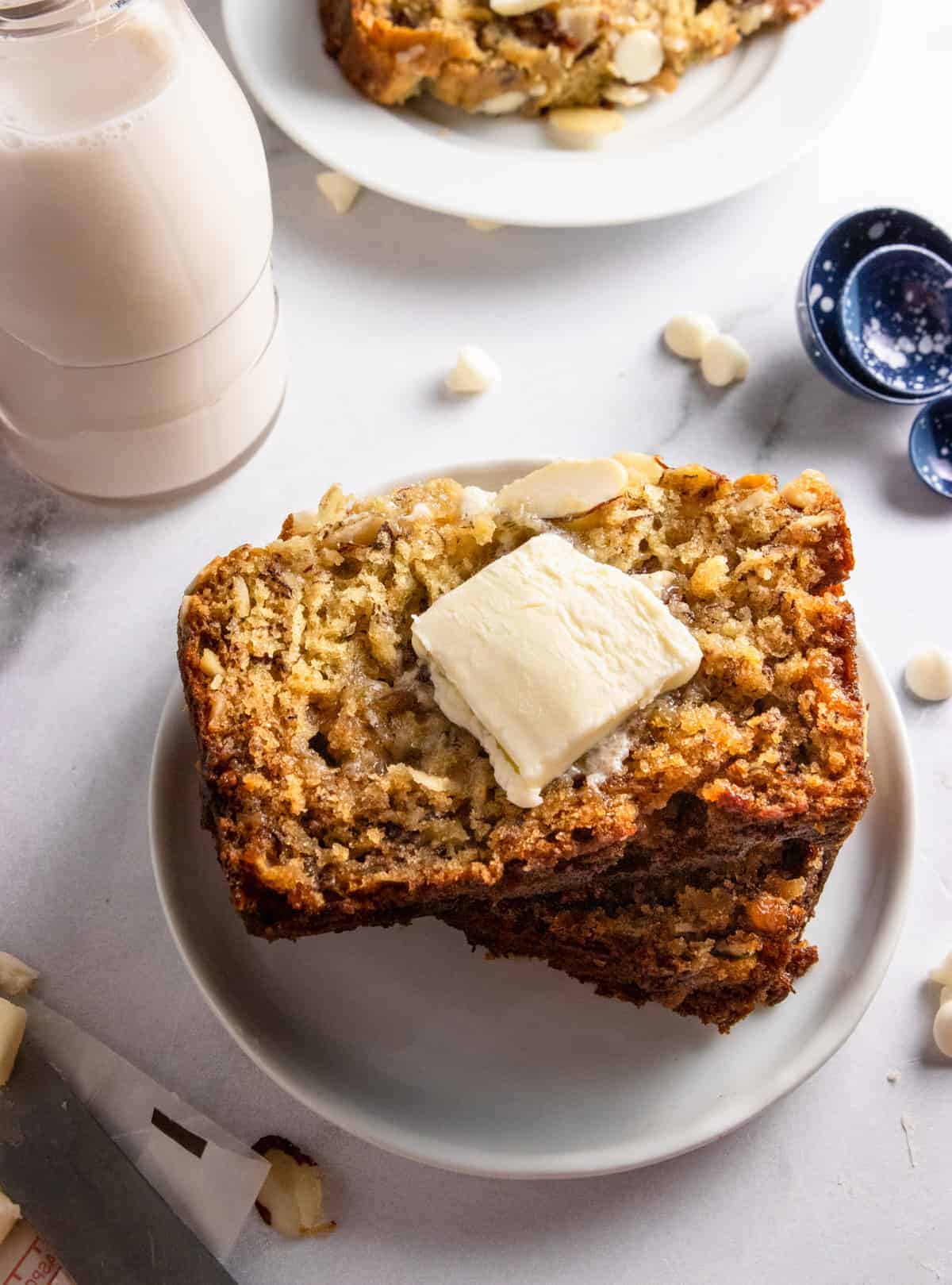 This is not your average banana bread, and you will be so happy it isn't! Rich white chocolate chips and almonds compliment the bananas in this moist bread–why didn't this happen sooner?! White Chocolate Banana Bread is going to be your new favorite!
We hope you enjoy these delicious banana bread recipes! Whether you are looking for one that's quick and easy or something special, we know you will love these recipes.
If you liked this, please like and follow us on Facebook to stay updated on all of our new recipes and ideas since we share lots more delicious recipes!
Even More Recipes We Think You'll Love: