15 Healthy Homemade Yogurt Popsicles
By: Vickie | Updated: 13th May 2022
Are you looking for a healthy and delicious way to cool down this summer? Check out these homemade yogurt popsicle recipes! They're perfect for a hot day as a quick snack or a light dessert.
They are all easy to make, and there are a variety of flavors that everyone will love.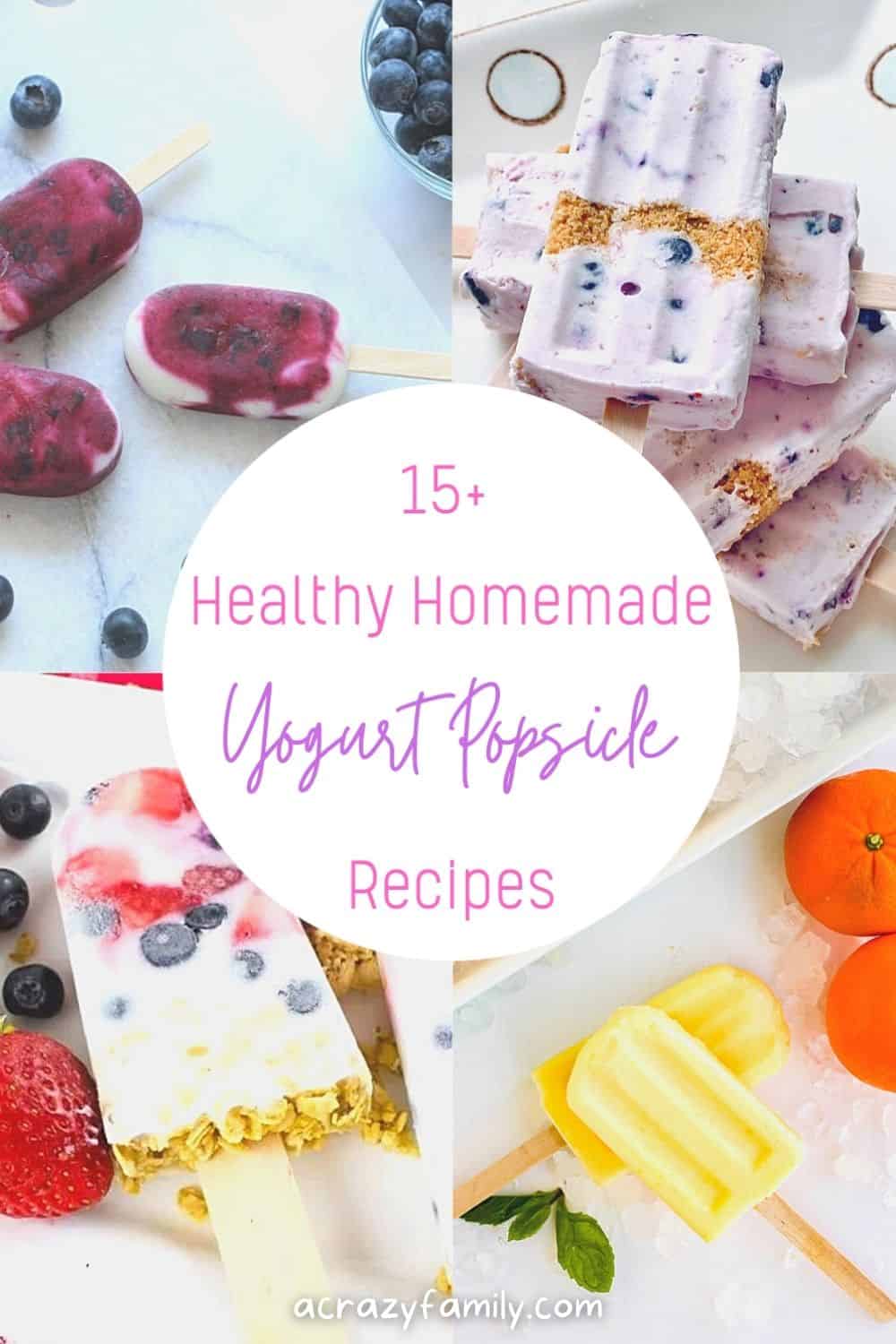 What are Yogurt Popsicles?
Yogurt popsicles are a type of frozen treat made with yogurt instead of ice cream. These popsicles are usually fruit-flavored, and they can be a healthy and refreshing alternative to other sugary snacks.
Yogurt popsicles are easy to make at home with just a few ingredients. And there are endless flavor combinations you can try with yogurt popsicles. You can also get creative and add other ingredients like fresh or dried fruit.
Looking for more frozen treats? Try these:
Cool Ice Cream Cakes
I love desserts and I love ice cream, so if you're an ice cream lover too, then why not take dessert to the next level with one of these cool ice cream cakes?
Boozy Popsicles For Grownups
These tasty, ice-cold adults-only popsicles are perfect for hot summer days or for beating the heat after a long day at work. Try a Cosmo, Mojito, Sangria, or even a White Russian.
Carry on reading for healthy homemade yogurt popsicle recipes perfect for summertime.
Tips for making the perfect yogurt popsicle:
Use full-fat yogurt for the creamiest texture.
Add a little sweetness with honey, agave nectar, or maple syrup.
Mix in fresh or frozen fruit for flavor and added nutrition.
Use popsicle molds or paper cups and wooden popsicle sticks for easy freezing and serving.
Freeze the yogurt popsicles for at least 4 hours, or overnight, before serving.
Homemade Yogurt Pospicles